How Much Does It Actually Cost to Set Up a WordPress Website?
WordPress software is free — and open source at that. Anyone can go to WordPress.org and download the latest version in order to manage, post, and publish on the web. This is a huge part of why WordPress now powers over 30% of the entire internet!
But if WordPress is free, you may be wondering, then why do WordPress websites cost money?
Excellent question.
Think about WordPress as a state-of-the-art kitchen that lets you cook up any number of interesting dishes. Even if you own a really nice kitchen, you'd still need a house to put it in. You'd also need an address so people could come over. And you might want to paint the kitchen cobalt blue and add an over-the-top neon yellow backsplash — no judgment.
Okay, a little judgment.
The point is, WordPress can't operate on its own. In order to get a fully functional website, you'll need to spend money on a few other essentials:
Just as with the kitchen example, there's no one true way to build your WordPress website. Depending on your preferences, the costs can range from less than $100 per year all the way up to thousands of dollars. But no matter your budget, there's a solution out there that will meet your needs.
Here are four ways to create a WordPress website on four very different budgets. We'll go over Which one works for your wallet?
Free WordPress Website
"I don't mind limited functionality as long as it's free."
When you just need to get a site up and you're not picky about its functionality, there's no price point like free. You can visit WordPress.com and set up a blog in minutes for no money down.
This is perfect for the person who wants a bare-bones blog, but this option does come with some big drawbacks:
A unique domain name isn't included, so your URL will end with .wordpress.com.
Since you're sharing the free resources with all of WordPress.com's other users, you have a very limited amount of bandwidth and storage space.
You can't have a custom blog design.
WordPress.com will place ads on your site that you can't remove unless you upgrade to a paid account.
Like they say, there's no such thing as a free lunch. But if you're willing to go with the flow and don't mind the limitations, a $0 WordPress blog might be just what you're looking for.
Free WordPress Website Costs

WordPress.com
Free
Domain Name
Not included
Basic WordPress Theme
Free

TOTAL

$0/year
Budget WordPress Website
"I don't want to spend a lot of money."
Maybe you're starting a site for the first time and just want to test the waters. Or maybe your blog is purely for fun, and you don't want to put too much money into a hobby. In this situation, you'll want to cover the basics but not much else. Here's what you'll need.
Shared Hosting
Starting at $93.24/year
This is one of the most affordable hosting services. When you buy shared hosting, your site lives on a server with a group of other customers' sites, and everyone shares the price. With a 100 percent uptime guarantee and 24/7 support, DreamHost shared hosting is ideal for customers with one or even a handful of small websites, like blogs or portfolios.
You can get our Starter Shared plan for $4.95 a month, but the best deal comes when you lock in for three years of hosting at a time. Most importantly, shared hosting comes with a one-step WordPress setup, so there's no tech know-how necessary.
Domain Name
Free with Shared Hosting
Hosting gives your website a place to live, and a domain name is the address people use to find that space. It's the URL people type into their browser to find the site. Registering a domain name can cost anywhere from $10 to thousands depending on demand, but when you purchase one of DreamHost's annual hosting plans, you get a domain name included for free.
WordPress Theme
Free from the WordPress Theme Directory
Once you have a home and an address, it's time for the fun part — decorating the place! When it comes to how your site looks, WordPress offers a lot of free options.
You can browse the WordPress Theme Directory to find different looks for your site, and search more specifically by features like color, number of columns, and customizable elements. Better yet, every theme in the directory has been specially vetted by WordPress for quality control.
Budget WordPress Website Costs

Shared Hosting
$93.24/year
Domain Name
Free
WordPress Theme
Free

TOTAL

$93.24/year
Mid-Range WordPress Website
"I'm willing to pay a little more for a few great features."
If you run a small business website or a popular blog, you might want to consider bumping yourself up to the next price tier for improved customization and features.
Virtual Private Server (VPS)
Starting at $180/year
For those who've outgrown Shared Hosting, DreamHost's VPS service makes you king or queen of your own castle. With unlimited bandwidth and domains, this is great for big WordPress sites — or those who want to host more than one site on the same virtual server.
Domain Name
Free with DreamHost VPS
Once again, this is included when you buy an annual hosting plan from DreamHost.
Premium WordPress Theme
$20–$80 (average)
For a more unique look and additional features, you can choose from a variety of premium WordPress themes at marketplaces like StudioPress and Pixel Union. Not technical? Many premium themes come with easy to use site-building tools for additional customization.
Mid-Range WordPress Website

VPS Hosting
$180/year and up
Domain Name
Free
Premium WordPress Theme
$20-$80

TOTAL

$200-$260/year
Be Awesome on the Internet
Join our monthly newsletter for tips and tricks to build your dream website!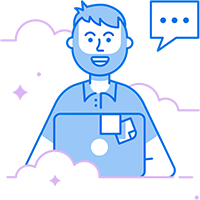 High-Performance WordPress Website
"I want the best WordPress site money can buy."
Got a high-traffic website — or just want to be catered to? Live in the lap of luxury with the best hosting, security, and custom design out there.
DreamPress Hosting
$299.40/year
With more features and none of the technical slog, DreamPress takes care of all the WordPress upkeep so you can focus on your content. Plus, it's speedy — five times faster than shared hosting. The service is also designed to scale so you don't need to worry about your site ever overloading, even if an A-lister tweets about you. Last but not least, you get Jetpack Professional, the gold standard for WordPress backups and security, at no additional cost.
Get More with DreamPress
In addition to staging, DreamPress Plus and Pro users get access to Jetpack Professional (and 200+ premium themes) at no added cost!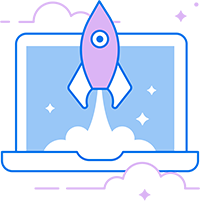 Domain Names
$11.95 and up
Once again, you get a free domain name with an annual hosting package. But for a fancier website, you may also want additional domain names that redirect, so both cupcakesbyhannah.com and cupcakes-by-hannah.net go to the same place, the better to help potential customers find you.
Web Designer/Developer
$1,000–$10,000
Forget a packaged theme. If money is really no object, why not work with a professional designer to build your ideal WordPress site from the ground up? Designers' fees can vary widely depending on experience level and your local market, but you can expect to spend a minimum of $100 an hour to work with one.
High-Performance WordPress Website

DreamPress Hosting
$299.40/year
Domain Names
$11.95 and up
Web Designer/Developer
$1,000-$10,000

TOTAL

$1311.35/year and up
So there you have it. WordPress may be free, but you'll have to shell out a little (or a lot) of cash to build your online home.
With contributions from Lauren Orsini.