Why We Love WordPress: Q&A with DreamPress Product Owners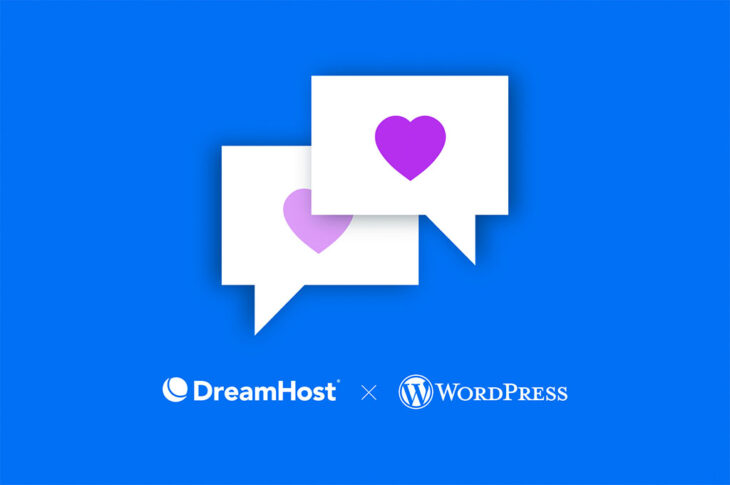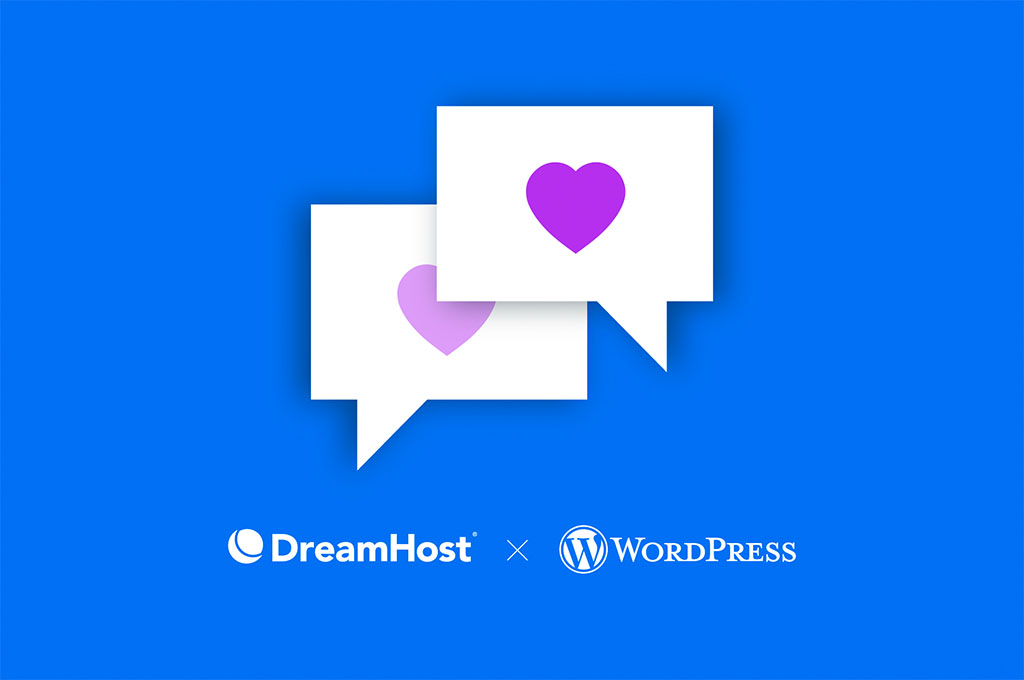 It's been 15 years since WordPress opened its doors (and its code) to website owners around the world, and at DreamHost, we're pulling out the birthday cake.
WordPress powers more of the internet than any other platform, and to us, that's no surprise. With open-source code, a vibrant community, accessible learning curve, and affordability, we can't recommend this platform highly enough.
DreamHost has been working with WordPress almost since the beginning, developing expertise that landed us on its official website as a WordPress recommended host. To help celebrate our long friendship (and wish WordPress a happy birthday), we chatted with the product owners of DreamPress, our flagship WordPress product.
John Robison, Ralph Castro, and Jason Fredrickson — who call themselves the "triumvirate" (which, quips Fredrickson, "if you know anything about Roman history is not particularly encouraging to our friendship") — share their thoughts and experiences about working with WordPress and its significance to website owners and the internet in general.
For the beginners out there,
what is WordPress
 and why is it so great?
Jason: WordPress is what's called a CMS, a content management system — it's a way for somebody to build a website without knowing how to program. You can sit down with WordPress and build anything you want — a blog dedicated to your pet Doberman, an e-commerce site, a menu for your pizza place, a small business, whatever — without knowing how to program. WordPress is pretty much the simplest way to build a website and, at the same time, the most powerful. If you do know a little bit about programming, then what you can do with WordPress expands by a factor of ten.
Ralph: It's an accessible way to create a website, and probably its biggest strength is the community it has built which allows anybody to expand on its feature set and add more and more functionality to the system. Because it's open source, it's created a lot of opportunities and grown into a real internet ecosystem.
John: The open source part is pretty important: it makes it portable. You can host a WordPress site anywhere. We very much believe that people should be able to own their online identity and not be beholden to online companies. With WordPress, if you don't like our services, that's unfortunate, but you can take that and go to another host. You can take your site wherever you want; we don't own your data — you do.
WordPress + DreamHost
Our automatic updates and strong security defenses take server management off your hands so you can focus on creating a great website.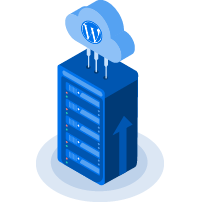 About a third of the internet is run by WordPress. What makes it so popular with website owners?
Ralph: I think it's that open nature of it — you don't have to pay a steep price for it, and you don't run into the same limitations you do with other website builders. You have the ability to expand it to be whatever you want, and it provides solutions for people who aren't sure what they are doing. It just opens a world of possibilities for so many people.
Jason: It's so easy and flexible, and unlike other content management systems, it's really aimed at the user. "How does this affect the user?" is rule No. 1 for WordPress. It's all about getting people up and running, building your own content, putting your identity online where you want it to be and how you want it to be.
John: Because it's open and so many people work with it, pretty much any much error you find, you can go out and find an article (or 12) about how to fix it. There's so much information out there. One of the things I like best about WordPress is the community. In my role, I did a lot of traveling last year, and I got to go to a lot of WordCamps around the world. The people who attend are really friendly. It's great to go to a place where everyone is really interested and willing to help and hoping to get more people involved with WordPress.
How did DreamHost's relationship with WordPress begin?
Ralph: It was very early on for both us and WordPress. I believe we were one of the first hosts to offer WordPress as a one-click install. The typical process was getting the tarball (as provided by the creators), unpackaging that on your server, and configuring it. We made it so users could just click a button on their dashboard and WordPress would be installed so they could start playing with their website.
John: DreamHost was started by a few college kids in their dorm room, and there wasn't a lot of money to invest in it so they used open-source software. WordPress is open source and that fit for us. We didn't have to go and license lots of software; it let us provide something that our customers wanted and made it easy for them to get started up without having to code everything by hand.
How did DreamHost become a WordPress recommended host?
Ralph: A lot of meetings with Matt Mullenweg. Prior to even having a direct relationship with WordPress, we'd offered it as a one-click for so long that we had a very large portion of our customer base who are also WordPress customers. That led some of our engineers and support staff to truly become experts in managing WordPress, which has been noticed around the web; DreamHost does provide specialized WordPress support.
How do DreamHost and WordPress integrate today?
Jason: We have people on our staff who spend time every day — not on their own time, on our time — contributing to the WordPress Project; we actually pay a salary for people to spend time contributing. As far as products go, we actually now have a whole bunch of different WordPress options. The one we are most excited about is DreamPress, our managed WordPress solution.
"Managed WordPress" is one of those buzzwords that basically boils down to we take care of all the ugly work — making sure the server is optimized for it, making sure the server has the right amount of resources, your security is up to date, your updates are up to date, taking care of caching, all of those things so that if you want to set up a WordPress site you can come in and say all I want to concentrate on is my content and what I am trying to build.
Ralph: On DreamPress, we have partnerships for discounts with some premium theme providers, and we also offer Jetpack Professional for free on our higher-end DreamPress plans. We are able to offer that through our relationship with WordPress.
Why are WordPress and DreamHost a good match?
Jason: That open-source ethos — that people should be in control of their own software and own information — is core to who we are. We've always been a big fan of the WordPress ecosystem. The WordPress community really is extraordinarily open, extraordinarily inviting. The WordPress community was building the open web before "the open web" became a buzzword. That's in our DNA at DreamHost too. The open web, open-source software, freedom of ownership is something that both DreamHost and WordPress are passionately dedicated to, so I don't think it is any surprise that we bonded.
Ralph: It's a good match for DreamHost because we both believe that community-built things end up being better for our users. It creates more opportunities to provide customers tools and functionality.
Get Content Delivered Straight to Your Inbox
Subscribe to our blog and receive great content just like this delivered straight to your inbox.
Why is WordPress important to the internet?
Jason: We live in a world where media is becoming increasingly conglomerate, and more and more content is being pulled together into walled gardens — areas where there is no oversight except by the company that owns the platform. The classic example is social media. The internet was never designed to offer these companies the opportunity to create walled gardens and take away your content and use it for their own purposes. The internet was designed to allow people to communicate and share information — when they want, how they want, and with whom they want. And that is core to DreamHost's philosophy. I wake up every day and I go to work because I believe every person has the right to their own information and decide what to do with it. WordPress, right now, is the best opportunity that people have to participate in that free and open exchange of information that the internet was always meant to be.