10 Handy WordPress Plugins For Improving Your Workflow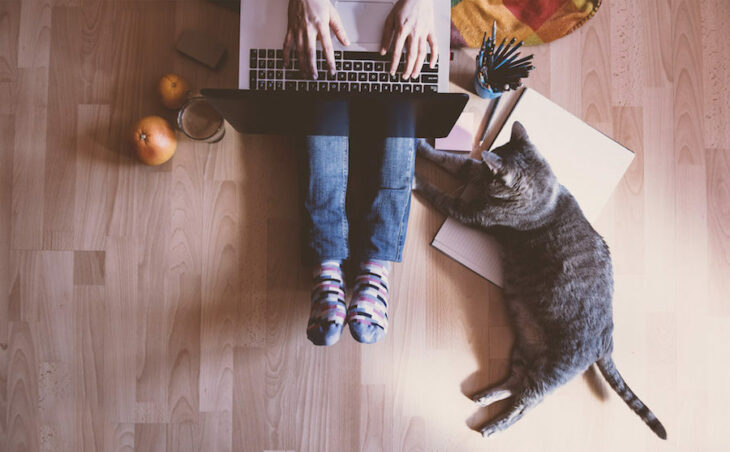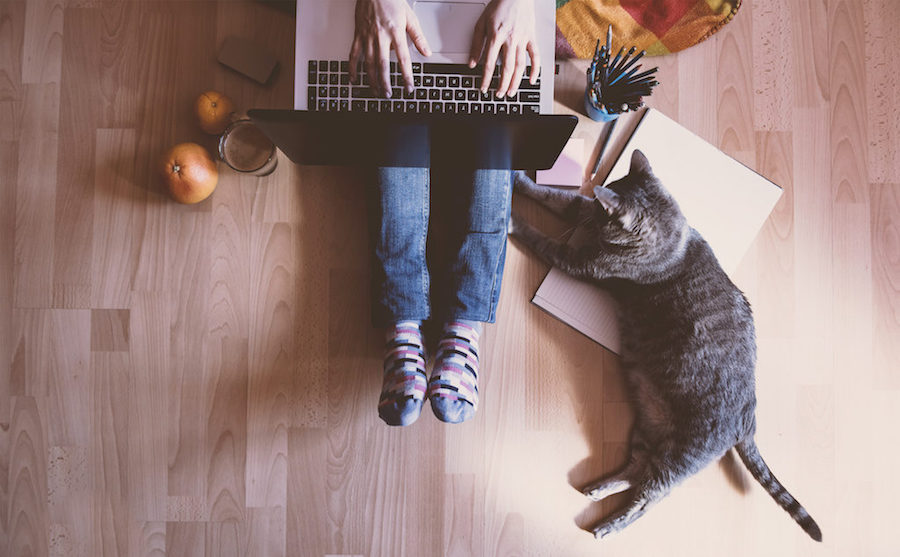 Building a website — and tweaking its every element and feature — to suit your unique vision can be a lot of work. So is maintaining that site over time, building up its audience, and carrying out all the other tasks required to ensure its success. With everything on your to-do list, you might be wondering if there's a way to streamline your workflow.

Fortunately, the answer to that question is a resounding, "Yes!"
Some of the work involved in creating and running your site is unavoidable, but a lot of it can be handled automatically or simplified with the right tools. Since this is WordPress we're talking about, those tools are almost always plugins.

So let's have a chat about how plugins can simplify the job of building and maintaining your site. Then, I'll try to make your life a little easier by presenting 10 plugins that can help improve your workflow. Let's get started!
How Plugins Can Make Building and Running Your Site Easier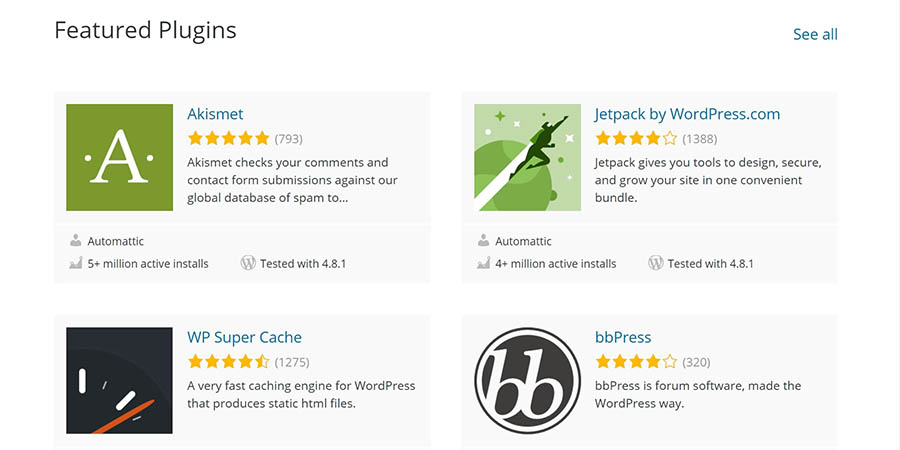 Regardless of your website's focus, you've likely put a lot of time and effort into building it. Likewise, running and maintaining your site can take quite a bit of work. You need to keep it up to date, add new content, market your brand, engage with visitors, and much more besides.
To save yourself some time in the long run, it's well worth setting up systems that will take some of this work off your hands. You may not be able to automate all of your tasks, but you can certainly find ways to simplify and streamline some of them. If you can find some high-quality tools to improve your workflow, you'll be able to focus more on the big picture and less on day-to-day tasks.

If you're running a WordPress website, you'll be glad to know there are literally thousands of free and premium plugins you can install, many of which we've previously blogged about:
In fact, plugins can help streamline your workflow for every stage of the process, from building your site to running and maintaining it over time. With the right WordPress plugins, you can:

Create and design your site more quickly, using page builders and similar tools.

Stay organized through schedules and calendars.

Automate important functionality, such as updates and lead generation.

Streamline teamwork and communication, through customized user roles, editorial calendars, and more.
We'll elaborate on all these possibilities and more below, by presenting a series of plugins that nearly every WordPress site owner will find useful.
Of course, it's also important to be aware of other ways to improve your workflow. For example, a fully managed hosting plan (such as our DreamPress service) can take a lot of the pressure off of you.
With this type of hosting, you can spend less time worrying about security measures, updates, code, backups, and other routine tasks. Instead, you can focus on growing your site and interacting with your audience and/or customers.
Improve Your WordPress Workflow with DreamPress
DreamPress Plus and Pro users get access to Jetpack Professional (and 200+ premium themes) at no added cost!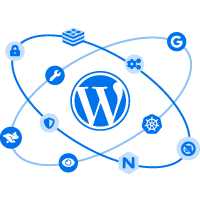 10 Handy WordPress Plugins For Improving Your Workflow
Every WordPress site is unique with its own set of goals and features. However, most site owners have to deal with a lot of the same tasks regularly. The following 10 plugins are valuable for streamlining your workflow and can be useful for a wide variety of sites and niches. What's more, most of them are free (or at least have a free version or trial), so giving them a chance carries little risk.
1. Oasis Workflow

Let's start off with a plugin designed specifically for the purpose we're interested in right now – simplifying your editorial workflow. The goal of Oasis Workflow is to help you manage your site more efficiently, particularly when it comes to creating and publishing content. It has a variety of applications, although it is most useful for blogs that have multiple contributors.

Oasis Workflow provides a drag-and-drop interface that enables you to create a custom workflow for you and your team. You can assign tasks, give them customized statuses, and move them around or reassign them whenever necessary. The plugin comes with a default workflow, which you can easily personalize to fit your needs.

Overall, Oasis Workflow is a team management solution that's both simple to use and has an impressive feature set. It can be adapted to help just about any team keep track of who is responsible for what, and can improve workflow through better communication and clearer responsibilities.

Key Features:

Offers a drag-and-drop workflow designer with an easy-to-use interface.

Enables you to create, assign, and reassign tasks as needed.

Lets you set up user-based rules to automatically route tasks to the correct team members.

Includes an activity tracker, so you can see who completed certain tasks and made specific changes.
Pricing: The base version of Oasis Workflow is free, and will be suitable for most users. However, there is a premium version available starting at $79 with additional features (such as the ability to create multiple workflows).
2. MotoPress Content Editor

If you've never used a page builder before, it's well worth picking one up. Not only do these tools make it quicker and easier to create your site in the first place, they also streamline building new pages, creating and editing content, adding images, and tweaking your design. When it comes to keeping your site up to date and adding new content, MotoPress Content Editor can give your workflow a needed boost.

MotoPress gives you access to a drag-and-drop builder system that extends WordPress' native editor, making it more flexible and powerful. You can use pre-defined elements to create your content, then rearrange and customize them as needed. This can be a huge timesaver, especially if you frequently add new blog posts, pages or other content types (or if you create new sites on a regular basis as part of your workflow).
Key Features:
Enables a drag-and-drop page builder.

Lets you see your additions and changes as they're made, to simplify your workflow.

Offers over 30 pre-built content elements you can use to create pages quickly.

Includes default layouts to help you get started.
Pricing: MotoPress Content Editor is a free plugin, although you can extend its functionality with various add-ons, which provides extra features such as maps, pricing tables, and contact forms. Plus, you can upgrade to the Pro version to get additional support and functionality.
3. CoSchedule

If you publish regular content on your website or blog, you'd probably benefit from an editorial calendar plugin. This type of calendar can help you keep all of your content organized and on schedule, and even automate some tasks to give you less to think about. There are a number of options available, but in our opinion, CoSchedule provides the best balance of features and ease of use.

Using CoSchedule, you'll be able to create and customize a calendar that keeps track of both your content marketing and social media posts. This makes planning simpler – you can tell at a glance what content is in the works, and what stage each piece is currently at. You'll also be able to manage a smoother workflow and spend less time on organization and looking for key information.

While an editorial calendar is useful for just about anyone, it's particularly valuable for content-heavy sites managed by a team of writers, editors, and more. CoSchedule improves team communication and keeps all members on the same page by providing information in a centralized location, and clearly displaying who is responsible for which tasks.
Key Features:

Enables you to create a customized editorial calendar and share it with your entire team.

Lets you easily track any type of content, through all stages of creation and publication.

Provides organizational features such as color coding and the ability to assign tasks to particular users.

Helps you schedule social media posts and track their effectiveness.
Pricing: CoSchedule offers a free 14-day trial, so you can see if the plugin is right for you. If you decide to keep using it, you'll need to sign up for a monthly plan. There are a number of tiers available with varying features, starting at $15 per month for one user.
4. Yoast SEO

As a WordPress user, you'll likely have heard of Yoast SEO. This immensely popular plugin is designed to help you improve your website's Search Engine Optimization (SEO). It may not be the first thing you think of when you consider plugins to improve your workflow, but you'll find that an easy way to manage your SEO is a huge timesaver.
Each new piece of content requires keyword research and on-page optimization if you want the best chance of ranking highly in Search Engine Results Pages (SERPs), and Yoast SEO makes this process quick and simple. It enables you to add keywords to your posts and pages, optimize important elements such as your permalink and meta description, and more. Plus, it will show you how well your content is currently optimized, and identify precisely where you can make improvements.

For sites that publish regular content or aren't showing up on search engines for relevant keywords, Yoast SEO is an essential plugin. It can help bring more traffic to your site, and along the way will streamline the SEO and content creation parts of your workflow.
Key Features:

Enables you to add focus keywords to your posts and pages.

Lets you optimize what appears in search engine results, including meta descriptions and permalinks.

Provides comprehensive information about how well each piece of content is currently optimized.

Displays details about

how 'readable' each page or post is

and helps you make improvements.
Pricing: Yoast SEO is a free plugin, and is packed with enough functionality to satisfy most users. However, there's also a premium version for $89 per year, if you're interested in features such as the ability to add multiple keywords to each page.
5. Easy Updates Manager

So far, we've mostly discussed plugins to help simplify your workflow when it comes to content creation. However, there's a lot more to running a successful website. You also have to keep it performing well and running efficiently, which means making sure everything is up to date (including plugins, themes, and WordPress itself).
Easy Updates Manager helps take care of the update process for you, meaning you can take a more hands-off approach to this important aspect of running your site. This plugin is lightweight and simple to use, only adding the functionality you'll need. It enables you to customize its settings to meet your needs, whether you want to automate all kinds of updates or only some of them.

With a little bit of setup time, you can get this plugin working for you, improving your own workflow in the process. This is one plugin that's valuable for any kind of site, niche, or user.
Key Features:
Lets you enable or disable updates for plugins, themes, WordPress, and more.

Gives you the option to automate updates for all software of a particular type, or only for specific plugins, themes, and so on.

Provides user customization options (such as the ability to block certain users from seeing and performing updates).

Keeps a log of plugin updates for your reference.
Pricing: Easy Updates Manager is a completely free and open-source plugin, so you won't need to upgrade to a premium version to get access to all of its features.
6. User Role Editor

Handling a WordPress website on your own can be a lot of work, especially if you're running a popular blog, a WooCommerce store, or some other large and complex project. You may find you need help to keep up with it all. In fact, you might end up with an entire team of employees and/or contributors.
Maintaining a team like this requires a lot of organization, delegation, and training. However, you can make your life easier and streamline your day-to-day workflow by installing a plugin such as User Role Editor. This tool enables you to customize the default WordPress user roles, and determine exactly what each type of user should and should not be able to do.
By implementing a set of custom roles, you won't have to worry as much about a user changing something that should be left alone, or getting access to the wrong part of your site. It also ensures that everyone knows what they're responsible for, and has the permissions they need to get their jobs done. Setting up a consistent user role system now, and making everyone aware of it, should save you time and frustration down the line.
Key Features:
Enables you to change the capabilities of the default WordPress user roles.

Lets you add and customize new user roles.

Makes it possible to assign more than one role to a single user.

Gives you the option to add or remove user capabilities at will.
Pricing: As with many of the plugins on this list, User Role Editor has a basic, free version that is feature-complete. Still, you can get access to additional functionality, such as the ability to block admin menu items for certain roles, by upgrading to the premium version.
Get Content Delivered Straight to Your Inbox
Subscribe to our blog and receive great content just like this delivered straight to your inbox.
7. Sprout Invoices

Plenty of people use their WordPress websites to make money. Maybe you run a monetized blog, or you've built your site to attract freelance clients. Perhaps you're even running an e-commerce site, where you sell packaged or custom services. In any of these scenarios, you'll likely find that invoicing clients and customers takes up a good deal of your time and energy.
If this sounds like you, a simple way to improve your workflow is to automate and streamline your invoicing process. Enter Sprout Invoices, a plugin designed to save you time when it comes to sending estimates and getting paid. What's more, it helps you set up a simplified workflow for your entire invoicing process.
Sprout Invoices comes packed with features, but at the same time is easy to get started with. You'll be able to automate many tasks, such as sending invoices and receiving payments, so you can focus on doing whatever earns you that money in the first place.
Key Features:
Helps you create estimates and invoices easily, using a variety of customizable templates.

Provides notifications to let you know when action is needed.

Offers a variety of integrated payment methods, such as checks, credit cards, and PayPal.

Lets you create and automate payment schedules for individual clients.
Pricing: The base version of Sprout Invoices is free, but there are a number of upgrade options. You can purchase add-ons, which provide additional payment gateways, integrations, and other features. Alternatively, you can opt for the Pro version, which starts at $59.99 and comes with many of the most popular add-ons bundled in.
8. Ninja Forms

A powerful and flexible form builder plugin, such as Ninja Forms, is a valuable addition to any WordPress website owner's toolbox. Custom forms can be used on your site in a wide variety of ways, many of which simplify your job or take certain tasks off your hands entirely.
For example, you can create a contact form that enables visitors to easily get in touch with you, a subscription form enabling readers to sign up for your email list, or a booking form to help customers reserve appointments. In all of these cases, these forms can streamline your own workflow by automatically collecting information and helping visitors perform vital tasks.
Ninja Forms lets you create all of these types of forms and more, and makes it simple to customize them to your exact needs. It's a solid choice for beginners and developers alike and will be useful to just about any WordPress user.
Key Features:
Offers a drag-and-drop builder to help you create forms.

Lets you customize your forms with unique fields, actions, and more.

Enables you to create success messages for users, or direct them to a particular page after completing a form.

Provides advanced options for developers, such as built-in hooks and filters.
Pricing: If you're interested in trying out Ninja Forms, you can get the free version in the WordPress.org Plugin Directory. You can also extend its functionality with add-ons, or upgrade to the premium version to get extra customization options and dedicated support.
9. Duplicator

It can be easy to focus so much on the design and management parts of running your website that you forget about other important aspects. Security, for example, is a key concern every website owner needs to be aware of. There are plenty of ways to ensure your site is as secure as possible – choosing a quality web host is one and performing regular updates is another.
Duplicator enables you to back up your site easily and quickly. Since it's best to perform updates on a consistent schedule (as well as before changing anything significant on your site), this is a helpful improvement to your workflow. With the premium version of this plugin, you can also schedule backups so they happen automatically, taking one task permanently off your to-do list.
Plus, Duplicator can handle more than just backups. It's a useful tool for copying, cloning, and moving your site as well. These features won't make a major change to the workflows of most site owners but can be a huge time saver for developers.
Key Features:
Enables you to create backups of your WordPress website (or just parts of it).

Helps you easily clone, copy, or migrate your site to another server.

Makes it easy to

create a staging site

for testing purposes.

Automates your backups and saves them to cloud storage (premium version).
Pricing: As we've mentioned already, this plugin comes in two versions. The free version can be found on WordPress.org, while the premium version can be bought on the developer's website.
10. Participants Database

Finally, we come to Participants Database. Like Edit User Roles, this is a tool you can use to set up systems to help streamline your workflow for months or years to come. As the name suggests, Participants Database enables you to create a customized database. This is an intentionally vague description since that "database" can consist of anything, including people, data, records, and more.
While this plugin is aimed at organizations that need to manage large teams of participants or members, it can be adapted to use with many types of sites. If you handle large amounts of data or work with a lot of customers or clients, organizing that information into one central location can be incredibly useful. It can reduce errors, make finding records you need simple, and save you and your team a lot of time.
Key Features:
Enables you to create a custom database with detailed records

Provides customizable forms you can use to collect and maintain information

Comes with a number of shortcodes for integrating your database with your WordPress site.

Lets you create record listings in the WordPress admin, which can then be easily searched and sorted.
Pricing: Participants Database is a completely free plugin with no premium tiers. However, there are a few add-ons available, which you can purchase to extend your database's functionality.
Go With the Flow
Running a successful website doesn't have to be a labor-intensive job. There are many ways to simplify and streamline the tasks you do every day, as well as the work required to set up your site in the first place. With the right set of plugins, you'll likely find more time to focus on the fun parts of owning a site, such as creating content and engaging with visitors.
Ready to improve your WordPress workflow? Consider DreamPress, our managed WordPress hosting solution. With automatic updates, staging, and strong security defenses, DreamPress takes server management off your hands so you can focus on what you do best. Learn more about plan options today.