eCommerce Websites Growing in Popularity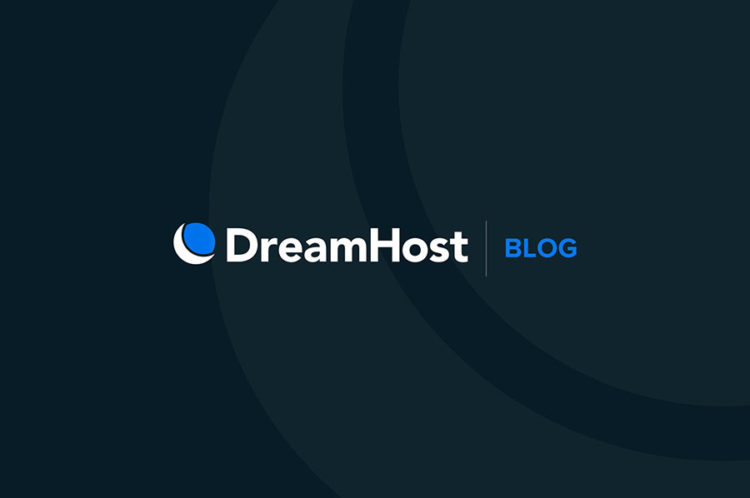 This won't come as much of a surprise to DreamHost users, but eCommerce sales are on the rise. (Hey, that's why you have a website, isn't it?). DreamHost recently polled their customers to ask about the eCommerce activities taking place on their sites, and the data was interesting to say the least.
Overall in 2011, 26% of DreamHost customers say they have eCommerce systems in place on their websites (up from 20% of customers in 2010). The number of websites accepting popular payment methods is also up. PayPal remains king, with nearly 78% of websites accepting PayPal (an increase from 72% last year).
Credit card transactions are decidedly less popular, but also increasing from year to year. Today 37.9% of websites are processing credit cards online (compared to 24.7% in 2010). The percentage of websites with manual processing for credit cards increased from 8.7% in 2010 to 12.3% in 2011.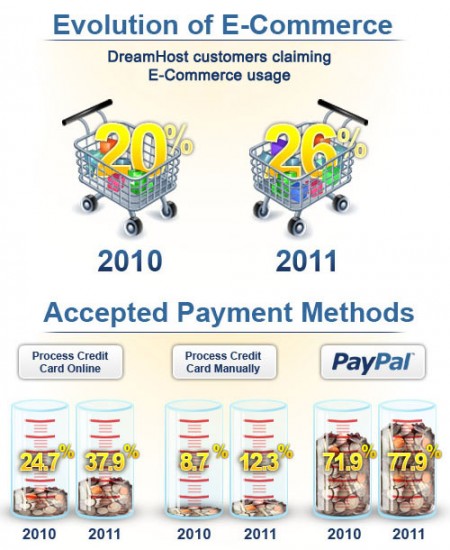 Some other interesting results from DreamHost's survey:
What Do You Sell Online?
Of those with eCommerce systems, 74.2% are selling physical goods like clothing, art, and cars. Digital goods (like music, ebooks, and video) are offered by 36.2% of websites. Services are being sold by 37.1% of websites.
Your Store Deserves WooCommerce Hosting
Sell anything, anywhere, anytime on the world's biggest eCommerce platform.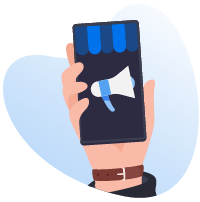 Secure Certificates
In 2010, 22% of DreamHost customers said they had a secure certificate on their website. Today, that percentage has increased to 25.1%. Of those, 61% got their secure certificates from DreamHost.
The 3 Biggest Complaints About eCommerce Software
2010                                      2011
1. Ability to use plug-ins       1. Technical support
2. Technical support              2. Ability to use plug-ins
3. Documentation                  3. Documentation
While many eCommerce solutions will work on DreamHost accounts, DreamHost has partnered with CafeCommerce to offer an exclusive eCommerce software offering.
Reporting by Kim Terca, tech analyst and former DreamHost consultant.