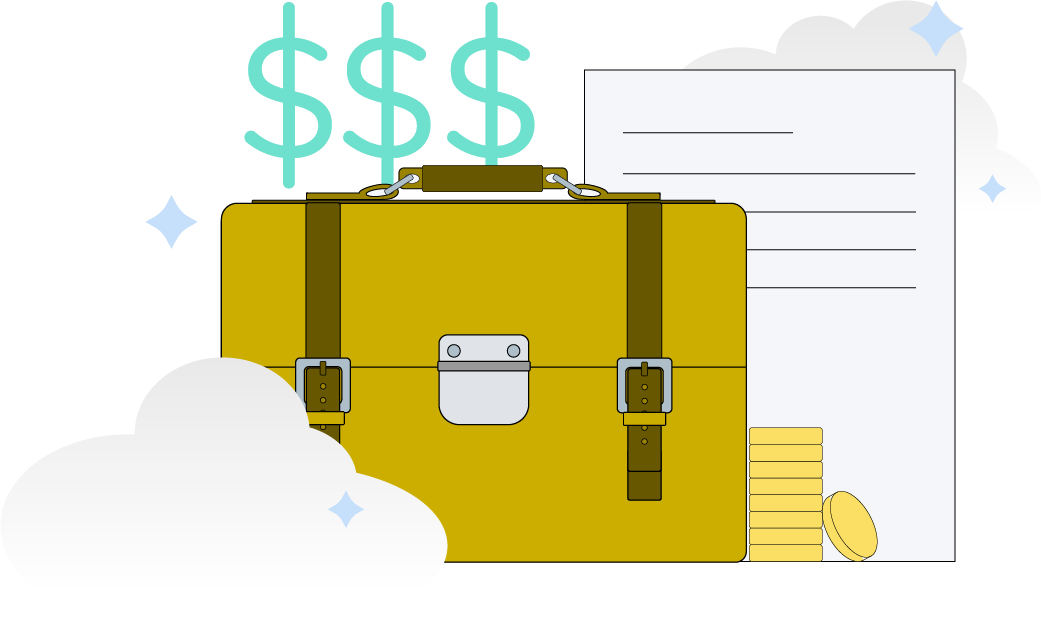 Hosting
Sell anything, anywhere, anytime on the world's biggest eCommerce platform.
Extreme Speed & Guaranteed Uptime
Powerful Caching, 1-Click Staging & On-Demand Backups
24/7 Expert WordPress & WooCommerce Support
FREE Professional Migration Service ($99 savings)
WooCommerce Hosting Plans
Fast, secure, and optimized for Woocommerce.
DreamPress
The perfect plan to launch your WooCommerce store with plenty of room to grow.
Starting at
$16.95/mo
$19.95/mo
Built for ~100k Monthly Visitors

Built for ~100k Monthly Visitors

This is roughly how many monthly visitors to a typical WordPress site can be supported by this plan. This is a soft limit – we won't shut down your website! Performance can vary though by how well your website is optimized. If you need more resources, we can add them on demand or you can easily upgrade to a more powerful plan.

?

Email Included
30GB SSD Storage

30GB SSD Storage

The latest solid-state technology gives you 200% better performance than traditional hard drives, or "spinning rust" as we like to say. This makes file transfers and storage more efficient and secure, which improves site performance.

?

WooCommerce Pre-Installed

WooCommerce Pre-Installed

We install and maintain WooCommerce so you don't have to.

?

New 1-Click Staging

1-Click Staging

Create a staging site with just one click and safely test new plugins, themes, and code before pushing your changes live.

?

Storefront Theme Pre-Installed

Storefront Theme Pre-Installed

WooCommerce Storefront is built and maintained by WooCommerce core developers so you can rest assured the integration between WooCommerce, WooCommerce extensions, and WooCommerce Storefront is water-tight.

?

Unmetered Bandwidth

Unmetered Bandwidth

We don't track bandwidth, so you never have to worry about pesky overage fees.

?

SSL Certificate Pre-Installed

SSL Certificate Pre-Installed

We include a Let's Encrypt SSL certificate so the data passed between you and your visitors is always encrypted. This helps you rank higher in Google search results and even lets you process credit card payments right on your site!

?

Daily Backups & 1-Click Restore

Daily Backups & 1-Click Restore

Your website is an asset ‐ we make sure it's safe by automatically backing up your entire account every day. Plus, create additional backups on-demand whenever you want. Easily restore to any saved backup file with just a click.

?

24/7 WordPress Support

24/7 WordPress Support

DreamPress users get access to our elite squad of 100% in-house WordPress experts.

?

Jetpack Free Pre-Installed

Jetpack Free Pre-Installed

Jetpack is a powerful WordPress plugin, that once activated, supercharges your site with upgrades and enhancements, like downtime monitoring, brute force protection, and more.

Learn More About Jetpack

?

New WP Website Builder

WP Website Builder

The simplest way to create a beautiful WordPress website. Get your idea online today with an easy site creation wizard, free professional templates, and a drag-and-drop editor.

?

DreamPress Plus

Perfect for established WooCommerce stores with higher traffic and storage requirements.

Starting at

$24.95/mo

$29.95/mo

Built for ~300k Monthly Visitors

Built for ~300k Monthly Visitors

This is roughly how many monthly visitors to a typical WordPress site can be supported by this plan. This is a soft limit – we won't shut down your website! Performance can vary though by how well your website is optimized. If you need more resources, we can add them on demand or you can easily upgrade to a more powerful plan.

?

Email Included
60GB SSD Storage

60GB SSD Storage

The latest solid-state technology gives you 200% better performance than traditional hard drives, or "spinning rust" as we like to say. This makes file transfers and storage more efficient and secure, which improves site performance.

?

WooCommerce Pre-Installed

WooCommerce Pre-Installed

We install and maintain WooCommerce so you don't have to.

?

New 1-Click Staging

1-Click Staging

Create a staging site with just one click and safely test new plugins, themes, and code before pushing your changes live.

?

Storefront Theme Pre-Installed

Storefront Theme Pre-Installed

WooCommerce Storefront is built and maintained by WooCommerce core developers so you can rest assured the integration between WooCommerce, WooCommerce extensions, and WooCommerce Storefront is water-tight.

?

Unmetered Bandwidth

Unmetered Bandwidth

We don't track bandwidth, so you never have to worry about pesky overage fees.

?

SSL Certificate Pre-Installed

SSL Certificate Pre-Installed

We include a Let's Encrypt SSL certificate so the data passed between you and your visitors is always encrypted. This helps you rank higher in Google search results and even lets you process credit card payments right on your site!

?

Daily Backups & 1-Click Restore

Daily Backups & 1-Click Restore

Your website is an asset ‐ we make sure it's safe by automatically backing up your entire account every day. Plus, create additional backups on-demand whenever you want. Easily restore to any saved backup file with just a click.

?

24/7 WordPress Support

24/7 WordPress Support

DreamPress users get access to our elite squad of 100% in-house WordPress experts.

?

Jetpack Professional Included

Jetpack Professional Included

Jetpack is a powerful WordPress plugin, that once activated, supercharges your site with upgrades and enhancements. The Professional version puts more power at your fingertips with real-time backups, better spam protection, uptime monitoring, malware scanning and repair, and more. Normally it costs $299/year, but Jetpack Professional is included in this plan for FREE!

Learn More About Jetpack

?

WooCommerce Support

WooCommerce Support

DreamPress PLUS and PRO plans include additional technical support from the team at WooCommerce.

?

New WP Website Builder

WP Website Builder

The simplest way to create a beautiful WordPress website. Get your idea online today with an easy site creation wizard, free professional templates, and a drag-and-drop editor.

?

Unlimited CDN

Content Delivery Network (CDN)

When enabled, the Jetpack-powered content delivery network replicates your static content to servers all over the world. This gives your site additional redundancy protection and ensures your content loads as fast as possible for visitors, no matter where they are on the planet.

?

DreamPress Pro

High-capacity architecture for WooCommerce stores demanding extreme performance.

Starting at

$71.95/mo

$79.95/mo

Built for ~1M+ Monthly Visitors

Built for ~1M+ Monthly Visitors

This is roughly how many monthly visitors to a typical WordPress site can be supported by this plan. This is a soft limit – we won't shut down your website! Performance can vary though by how well your website is optimized. If you need more resources, we can add them on demand or you can easily upgrade to a more powerful plan.

?

Email Included
120GB SSD Storage

120GB SSD Storage

The latest solid-state technology gives you 200% better performance than traditional hard drives, or "spinning rust" as we like to say. This makes file transfers and storage more efficient and secure, which improves site performance.

?

WooCommerce Pre-Installed

WooCommerce Pre-Installed

We install and maintain WooCommerce so you don't have to.

?

New 1-Click Staging

1-Click Staging

Create a staging site with just one click and safely test new plugins, themes, and code before pushing your changes live.

?

Storefront Theme Pre-Installed

Storefront Theme Pre-Installed

WooCommerce Storefront is built and maintained by WooCommerce core developers so you can rest assured the integration between WooCommerce, WooCommerce extensions, and WooCommerce Storefront is water-tight.

?

Unmetered Bandwidth

Unmetered Bandwidth

We don't track bandwidth, so you never have to worry about pesky overage fees.

?

SSL Certificate Pre-Installed

SSL Certificate Pre-Installed

We include a Let's Encrypt SSL certificate so the data passed between you and your visitors is always encrypted. This helps you rank higher in Google search results and even lets you process credit card payments right on your site!

?

Daily Backups & 1-Click Restore

Daily Backups & 1-Click Restore

Your website is an asset ‐ we make sure it's safe by automatically backing up your entire account every day. Plus, create additional backups on-demand whenever you want. Easily restore to any saved backup file with just a click.

?

24/7 Priority WordPress Support

24/7 Priority WordPress Support

It's our commitment to provide all DreamHost customers with fast and knowledgeable support. Priority Support, included with DreamPress Pro, is designed for customers that need an even higher level of hands-on experience. Priority Support includes expedited support, proactive monitoring, and advanced troubleshooting.

?

Jetpack Professional Included

Jetpack Professional Included

Jetpack is a powerful WordPress plugin, that once activated, supercharges your site with upgrades and enhancements. The Professional version puts more power at your fingertips with real-time backups, better spam protection, uptime monitoring, malware scanning and repair, and more. Normally it costs $299/year, but Jetpack Professional is included in this plan for FREE!

Learn More About Jetpack

?

WooCommerce Support

WooCommerce Support

DreamPress PLUS and PRO plans include additional technical support from the team at WooCommerce.

?

New WP Website Builder

WP Website Builder

The simplest way to create a beautiful WordPress website. Get your idea online today with an easy site creation wizard, free professional templates, and a drag-and-drop editor.

?

Unlimited CDN

Content Delivery Network (CDN)

When enabled, the Jetpack-powered content delivery network replicates your static content to servers all over the world. This gives your site additional redundancy protection and ensures your content loads as fast as possible for visitors, no matter where they are on the planet.

?

---

Make Selling Easier with WooCommerce + DreamPress

Lightning-Fast for Your Visitors

We've gone plaid! Next-gen cloud tech with server-level caching makes your WooCommerce store crazy fast so more visitors convert into buyers. And isolated resources mean you never have to worry about traffic spikes slowing them down.

A Stable Platform Keeps Your Store Open

DreamPress stops disasters before they strike. We keep WooCommerce and WordPress up-to-date, our secure WAF holds malware at bay, and it's all backed up (just in case). Rest easy knowing customers can always find you.

Humans to Help When You're Stuck

Tap into over a decade of WordPress expertise, all 100% in-house. Unlimited access to our team of geniuses is yours via live chat, email, and social.

Phone Support Callbacks

Go Verbal!

Select DreamPress plans now include FREE Support Callbacks (3 calls per month for Plus, 5 calls per month for Pro). You can always purchase more as needed for a nominal fee.

?

now included on

Plus

and

Pro

plans!

Set Your Store Up For Success

WooCommerce Pre-Configured

We pre-install WordPress and WooCommerce with battle-tested themes and plugins, letting you start selling fast.

Automatic Updates

We ensure your website has the latest WordPress and WooCommerce updates to protect your store from new vulnerabilities.

FREE SSL Security

We include a Let's Encrypt SSL certificate so you can process direct payments from your customers securely.

Server-Level Caching

With caching baked into the server environment, you'll get enhanced site speed without the hassle of installing caching plugins on your own.

Fast SSD Storage

All your files are stored on solid-state drives for 200% better performance than normal hard drives (a.k.a. "spinning rust").

100% Uptime Guaranteed

Made possible by multiple datacenter locations, redundant cooling, emergency generators, and constant monitoring,

What do our customers say?

Why Choose DreamHost?

We're one of the last big, independently owned and operated hosts in the business. With over 20 years experience helping people get online, we're committed as ever to defending user privacy and in fighting to keep the internet safe and open.

We Power Over 1.5 Million Websites

Recommended by WordPress.org

9.7 Highest Rating by PCMag.com

Need Some Help?

Whether you're stuck or just want some tips on where to start, hit up our experts anytime.

Sales Chat: MON-FRI 8AM-4PM PT | Customer Support Chat: Every Day 5:30AM–9:30PM PT