SEO. It's the acronym that can immediately send a small business owner–like you and me–into a panic. While we understand the value of optimizing our websites for search engines, we don't always know how to do it. And unlike businesses with bottomless budgets, we don't usually have the resources to get proper help.
No wonder we're panicking. These elusive search engines have a scary amount of power over the success our business has online. But thankfully, search engines don't have all the power.
When we're paralyzed by our fear of search engines and their mysterious algorithms, it's easy to forget about the person behind the keyboard and their role in our search success (or failure). Our sites can rank #1 for a million terms, but our efforts are worthless if those terms aren't being searched by the people that matter to our businesses most: our buyers.
So instead of giving up on SEO because of scary search engines, start by getting to know your searcher (or ideal buyer). Once you know them well, you'll be able to use SEO best practices to optimize your site and content for her and for the search engines that she'll use to find you.
Here are three tips for getting inside the mind of your searcher:
1. What are the unique problems your searcher is trying to solve?
Why do people search? To find answers, whether that's in the form of information, products, or services. To help your buyer find you online, it's important to understand the questions they need answered and most importantly, the problems for which they need solutions.
2.  How does your business solve these problems?
Once you understand your searcher's problems, identify the ways the content you share and products and services you offer solve these problems. The point at which your buyer's problems and your solutions overlap is the sweet spot for your search strategy!
3.  What specific terms would your potential buyer use to search for these solutions?
In order to optimize your site and content using the information you gathered about your searcher, it's important to pinpoint a group of keywords (20-30) that they would use when searching for solutions. These keywords should be terms or phrases that represent the problems and solutions you identified in number two.
Now that you have a group of keywords that's relevant to your searcher, you can use search best practices to optimize your site and content to attract your searcher! Here's a simple list of best practices for optimizing blog posts.
Here are a few more posts on SEO from DreamScape:
• 6 Free Tools to Optimize Your Site
• 5 Simple Ways to Boost SEO Using Your WordPress Blog
About the Author: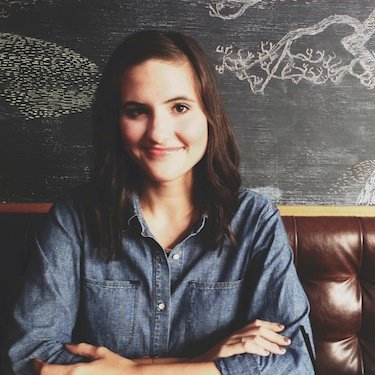 Elizabeth is an experienced content marketer and connoisseur of online content, community and collaboration. Her passion for helping small businesses achieve success and her love for marketing, led to the inception of MatchStick Strategies (now Plume & Post) an Inbound Marketing Agency that she runs with two partners. Elizabeth is led by her left-brain — a strategic thinker, leader and spreadsheet fanatic.