How to Promote & Market Your Website With Micro-Influencers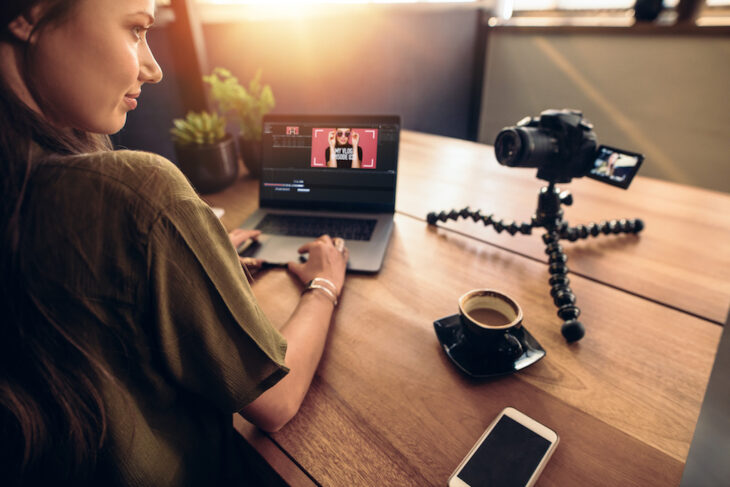 Fun marketing fact: the idea of enlisting celebrities to sell products and services is well over 100 years old. In the late 1800s, trading cards emblazoned with famous faces often accompanied products to beef up the company's appeal.
Think of them as the old-timey equivalent of Taylor Swift or Kylie Jenner snapping an Instagram #ad.
And it makes sense. Of course you want your product to be endorsed by someone with an extensive pool of fans and followers. After all, the more eyes and ears that are drawn to your company, the more your company thrives.
But since the outset of the social media boom, there are more and more companies competing for the chance to nab a celebrity mention, and most small businesses never even get that chance. Celebrity influencers refuse far more companies than they do deals with, and their fees are very steep.
So, as the keeper of your website's brand, and one who wants to expand that website through social media marketing, what do you do?
You seek out micro-influencers.
Need a Beautiful Website?
Design it yourself with our easy-to-use website builder. No coding required.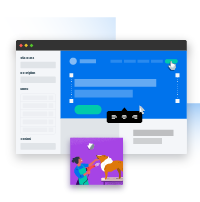 Who Are Micro-Influencers?
Micro-influencers are people on social media who work in or regularly post about a specific field or niche. Unlike a celebrity, public figure, or field expert, micro-influencers have a smaller circle of influence with a higher level of direct engagement. Typically, a micro-influencer with have followers in the thousands or tens of thousands but will not break into the hundreds of thousands.
Here's an example.
A woman who runs a successful maternity class and posts blogs and instructional videos regularly will have less followers than a big website like Motherhood.com. However, the amount of actual follower engagement per average post could be greater for the maternity guru relative to the size of her follower base.
Why Work with Micro-Influencers?
Micro-influencers are individuals with relatively modest social networks, but they still have a great deal to offer your brand. Here are a few reasons why you should consider partnering with a small-time social star to promote your blog or website.
1. Their Fees Are Affordable
This is perhaps the most immediate reason for you to seek out micro-influencers. Although the idea of a Kardashian promoting your product sounds amazing, the reality is that celebrity endorsements cost a lot of money. Even a single Instagram post by a celebrity can cost tens of thousands of dollars, if not more.
A micro-influencer, on the other hand, is supremely more affordable. In fact, 97 percent of micro-influencers charge less than $500 for a sponsored post on Instagram.
Additionally, micro-influencers in your business vertical are enthusiastic about what you're enthusiastic about. If you make a good product, many times simply reaching out to micro-influencers — or sending them a sample — will result in them promoting your brand for free!
2. The Engagement Metrics Are Impressive
Micro-influencers have much better engagement rates on social media platforms than celebrities do. Markerly conducted a study on Instagram engagement recently that showed that as social media influencers gained more followers, the amount of likes actually decreased over time.
Out of the 800,000 Instagram users that were analyzed, the ones with less than 1,000 followers yielded likes 8 percent of the time; those with 1,000–10,000 yielded likes 4 percent of the time; and those with 10,000–100,000 yielded a 2.4 percent like rate. Influencers with over a million followers only earned likes 1.7 percent of the time.
Additionally, a study from Experticity found that micro-influencers have about 22.2 times more conversations with their followers on Instagram than mainstream influencers or average users. This is because micro-influencers are passionate about their interests and those who share them.
3. They've Got a Target Audience
Micro-influencers have a much more targeted audience and follower base than bigger social media influencers. Somebody may be following Kanye West for his music, his fashion brand, or his occasional rants. With micro-influencers, people follow them for their passion regarding a single interest or closely related cluster of interests.
Sarah Ware, CEO and co-founder of Markerly, told Digiday last year that working with 30–40 micro-influencers on promoting a weight-loss tea actually resulted in a higher customer conversion rate than when they partnered with the Kardashians to promote that same product.
According to a series of customer surveys from Experticity, 82 percent of customers were highly likely to follow a micro-influencer's recommendation on a product or service, due to their passion and experience.
One popular brand that has recently achieved a lot of success through micro-influencer marketing is every hipster's favorite bubbly water company: LaCroix.
Tapping into millennials' tastes, LaCroix has been using micro-influencers, primarily on Instagram, to promote its brand through product awareness posts. The company specifically target users with modest follower counts for a more authentic, grassroots approach to advertising. La Croix reaches out to these users with product vouchers or other various product offers so that they post pictures containing the bubbly beverages. Pretty cool.
It is important to remember that while those influencers in the public eye have massive followings on social media, micro-influencers are more authentic when it comes to brand promotion. They are knowledgable and passionate about their vertical, and as a result, their Instagram and Twitter feeds reflect that.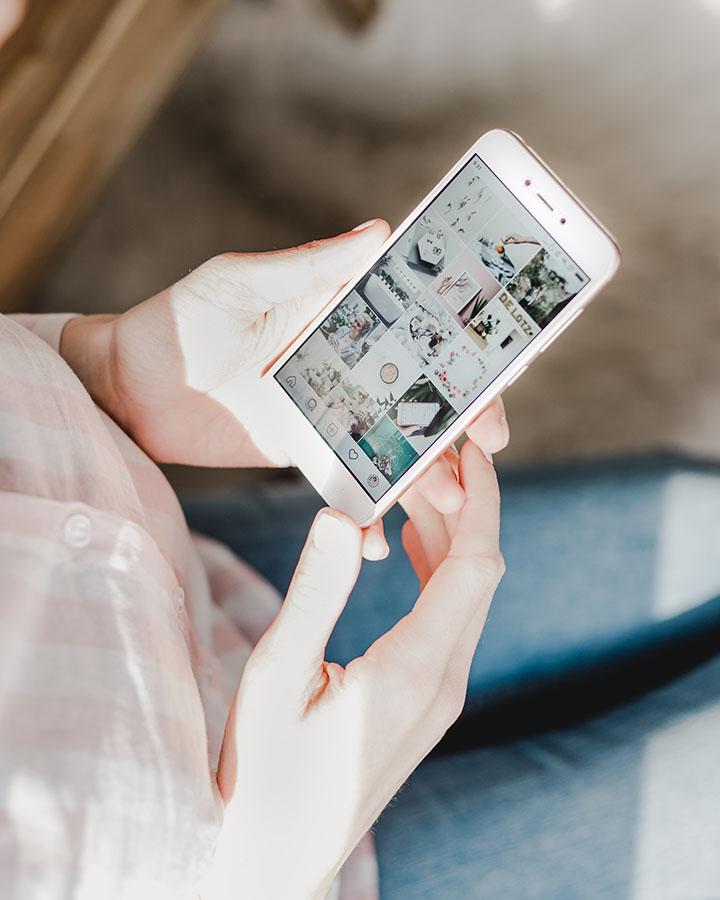 How to Find The Right Micro-Influencers For Your Brand
Now that you know how valuable micro-influencers can be, how do you find the right ones to promote your website and grow your brand? And how should you contact them? We'll break it down.
1. Listen with Social Monitoring Tools
Social monitoring — sometimes called social listening — is a way to collect information in real time about who is talking about your brand online and where it is being talked about.
Social monitoring tools, such as Sprout Social, Brand24, Mention, and many others, are specially designed to aggregate all online sources — think social media platforms, blogs, websites, forums, online publications, etc. — that mention keywords related to your brand or vertical into a single dashboard interface. From there, you can track conversations and pinpoint who your potential micro-influencers are.
2. Track Keywords and Phrases
Once you get set up with a social monitoring platform, it is important to choose which specialized keywords and phrases you want to keep track of. The goal here is to seek out and monitor conversations about your company, or at the very least, your company's vertical.
Once you create your keyword-based project using one of these tools, you will start to see brand mentions over a period of time. For each of these mentions, you can see the source of the mention, the number of followers that source has, the influencer score (based on followers, social reach and engagement) and the number of interactions associated with the mention.
You'll have the ability to sort your list of mentions by the influence of these social media authors and see who might be a likely candidate for micro-influencer marketing.
3. Contact Via Social Media
Once you have a list of micro-influencers that you could potentially use to boost your brand, it's time to open up a dialogue.
Remember: it's important to peruse the content of your micro-influencer hopefuls. Make sure their ideals align with your own and that you personally value their voice, perspective, and substance.
Find as many micro-influencers that meet your criteria as possible, and contact them through social media platforms or contact forms on their websites. Present your product or service to them and explain what you want your brand to achieve through cooperation with them.
Focus on engaging new enthusiasts and customers, and make sure your micro-influencers are honest about your brand and have access to the kind of people you want to reach out to. It always helps to incentivize your micro-influencers as well, whether or whether not you are paying them. They may love your brand and want to promote it, but it never hurts giving away freebies, à la La Croix.
If you don't use a social monitoring tool, there are other low-cost ways to spot potential micro-influencers.
Conduct relevant hashtag searches on Twitter or Instagram
Research top accounts
Google the top bloggers in your field of interest
Search for micro-influencers in your list of followers
When working with micro-influencers, honesty, relevance, and engagement are the key metrics for successfully and healthily growing your own website's brand.
How a Micro-Influencer Can Promote Your Website
Now that you know how useful micro-influencers are and how to contact them, let's take a look at a few ways they can promote your website and brand. Whether you make music, sell furniture, or offer a subscription-based service, micro-influencers can help your online presence grow in these key ways:
1. They Can Review Your Product or Service
Micro-influencers have a knack for reviewing what you make and what you do. Again, they are already niche enthusiasts with focused, passionate followings, so when they review your product or service, it doesn't fall on deaf ears.
Say you're a songwriter or composer. You just put up some new music on your website, and you want people to listen to it and review it on their own platforms. Your music is in the indie bedroom dream electropop chillwave genre (because of course it is), and you've found a number of popular bloggers who write primarily about that genre. A number of solid, well-written reviews from micro-influencers could really build your fan base and stir up buzz in that corner of the music industry.
Remember, micro-influencers and their followers are already excited about what you're excited about.
2. They Can Demonstrate Your Product or Service
Giving your brand a glowing recommendation is fantastic, but that is certainly not where a micro-influencer's expertise ends. There are plenty of creative ways a micro-influencer can actually bring your brand to life for their followers.
For instance, if your website is a place where carpentry enthusiasts can purchase tools and furniture-making kits, have your micro-influencer make a video or write a blog post on how to make a particular piece of furniture using your product. You can even put a link to their tutorial on your own website for some healthy cross-promotion.
According to that study from Experticity, the average consumer considers micro-influencers to be more helpful and adept than basic online users at explaining how a product or service works. It really helps consumers jump on board more quickly if they actually see your product or service in action.
3. They Can Offer Giveaways to Followers
In truth, any mention of your website or brand helps with promotion. However, micro-influencers can have a much more direct effect through giveaways.
For example, if you are working with micro-influencers who are enthusiastic about your website, then offer them promo codes or exclusive links for them to give away to their followers. Promoting yourself in this way shows a generous character, and it's a smart, collaborative way to get the word out to many people.
It is absolutely worth your time to get creative with your micro-influencers. Open a dialogue, and see how their specific skill set can aid your overall brand. Turn your micro-influencers into your fans. Then let your fans work for you!
A Word About Micro-Influencers & The Federal Trade Commission
If you are paying a micro-influencer to boost your brand, it is important to understand the basic rule of sponsored online content. It's very simple (and primarily directed at micro-influencers): if you are paid to write a review on your blog or promote a brand on any social media platform, your audience needs to know that you were paid.
Using #ad on a Twitter or Instagram post or writing something like, "This post was sponsored by [company name]" on your blog are absolutely must dos. Also, if you have a strong YouTube following and get paid by a company to review their product or service in a video, you must clearly state that the video is sponsored.
The two keys here are clarity and honesty.
As a brand, you do not want to fool your potential customers when you advertise, and your micro-influencers don't want to lose their credibility or authenticity that they've worked hard to cultivate. It is very important that both parties are well aware of what is acceptable. Check out the FTC's comprehensive guide to online advertising to read the fine print.
Ready to Get Started?
The first thing you're going to need is a beautiful website. We now offer WP Website Builder, a suite of premium tools and plugins that make it even easier (and faster) to get your website online!