The 6 Best WordPress Plugins for Podcasts
Podcasting is an online content option that has steadily grown in popularity. If you're just thinking about starting one, however, navigating what you need to produce and display a podcast can be a little daunting.
Fortunately, podcasts and WordPress go together like peanut butter and jelly. Open-source developers have built many plugins for WordPress that make it easy to create an online experience for your listeners. Whether you want to import content or style a custom player for your website, there's a plugin to make your job easier.
In this article, we'll review some of the reasons you should consider adding a podcast to your website. We'll also provide an extensive list of the best podcast plugins that are available, and weigh up their pros and cons. If you're ready for a soundcheck, let's get started!
Build a Website for Your Podcast
We offer budget-friendly Shared Hosting services with robust features and resources to help you create the perfect site. Plans start at $2.59/mo.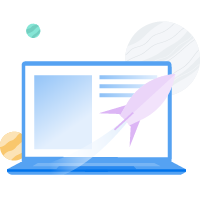 Why You Should Consider Adding a Podcast to Your WordPress Website
It's no secret that podcasting has become extremely popular. The Edison Research group found that more than 32% of the United States population listened to a podcast in the last month. This was a result of its 2019 study, which also showed a decline in social media use for the first time.
There are plenty of reasons for this shift, including a rise in smart speaker ownership and a low barrier to entry for podcasting. What's more, a podcast can be a highly-effective way to boost customer engagement, increase Search Engine Optimization (SEO), and add interesting, shareable content to your website.
6 Podcast Plugins for Your WordPress Site
Getting your podcast off the ground can take a little work, of course. The good news is that there are lots of WordPress plugins that can help you integrate your podcast with your website. Let's take a look at six of the top options.
1. PowerPress

Created by Blubrry, a podcast host, the PowerPress plugin has an easy-to-use interface while also bringing powerful tools to your audio production. Whether you use Blubrry to host your podcast or not, you'll get great import options with this tool.
PowerPress comes with migration tools and is fully compliant for integration with both Google Play and Apple Podcasts. Additionally, you can make use of this plugin's subscriber tools and podcast statistics features.
Key Features:
Provides simple and advanced modes for flexible administration
Supports embeds from video platforms like YouTube
Includes podcast SEO tools
Pros: PowerPress is definitely an all-in-one tool for integrating podcasts into your WordPress website. If you're looking for something beyond basic functionality, this plugin can get you started.
Cons: You'll need to host your podcast on Blubrry to access advanced features, such as professional-level podcast statistics and premium audio players.
Price: The PowerPress plugin is free, but you'll a Blubrry hosting plan to access premium options.
2. Seriously Simple Podcasting

Seriously Simple Podcasting is brought to you by another excellent podcasting platform. Castos podcast hosting created this plugin to make it easy to integrate your podcast with WordPress. Considered a great option for beginners, it incorporates all the best parts of WordPress and focuses them on your podcast.
You can use any post type for your podcast episodes, for example, and migrate your content with a one-click option. Additionally, you can use the WordPress Block Editor to add podcast information and episodes easily to your website.
Key Features:
Uses the WordPress interface to administrate podcasts
Works with any podcast host
Lets you gather statistics through a free add-on
Pros: A great beginner option with room to grow, Seriously Simple Podcasting definitely makes new users feel at home within the familiar WordPress workspace.
Cons: You'll get more features if you host your podcast with Castos.
Price: This is a free plugin, but you'll require a Castos hosting plan to access advanced features.
3. Libsyn Publisher Hub

The Libsyn Publisher Hub plugin is designed to work with the Libsyn podcast hosting platform. If you host with Libsyn, this plugin ties your WordPress website to your hosting account and adds a new content block to the WordPress Editor.
Additionally, this plugin makes it easy to store your media files off your website's server, as Libsyn will host them for you. This keeps your WordPress site light and fast. You can also link to your shows, import them to WordPress, and create new posts to feature them.
Key Features:
Enables you to use WordPress to upload your podcast files directly to Libsyn
Includes Apple optimization tags for Apple Podcasts
Provides advanced scheduling tools that help to create smooth workflows
Pros: Being able to upload media files from WordPress to Libsyn is a big plus. It means you only have to sign into one place, but you'll get the benefit of both systems.
Cons: This plugin is for Libsyn users only.
Price: The plugin is free, but it requires a Libsyn hosting plan.
4. Podlove Podcast Publisher

Podlove Podcast Publisher is an independent plugin that's not tied to any single podcast host. With this plugin, you'll be able to create a separate post type to feature your episodes. You'll also be able to use the WordPress interface to manage just about all aspects of your podcast.
You can integrate Podlove with any podcast host where you have control over your file naming. This means you can use anything from simple File Transfer Protocol (FTP)-controlled storage to cloud storage solutions.
Key Features:
Includes customizable template options
Provides robust statistics features, including stats on downloads
Offers an included player that supports multiple audio and video formats
Pros: Podlove gives you the option to forego purchasing a podcast hosting plan, and offers you a bit more flexibility and control.
Cons: There's no official support, so you'll need to get help from the community of users (if required).
Price: This plugin is free. In addition, Podlove used to offer paid-for professional support plans but has suspended new contracts for the time being.
5. Podcast Player

If you're looking for a fast and easy way to load podcast episodes into your website's pages or posts, Podcast Player is worth checking out. This plugin uses your podcast's RSS feed to produce a simple but effective podcast player on your website.
When you install the Podcast player plugin, you'll get a new podcast option in the WordPress Block Editor. Adding this to a post gives you a palette of options that you can use to customize your player.
Key Features:
Lets you display more than one player on a page or post
Supports video feeds
Has a completely responsive design
Pros: This is a simple yet effective podcast plugin that is not partial to any particular podcasting host, leaving you free to move around or host with your favorite solution.
Cons: If you have more than one podcast you want to feature, you'll need to use the Block Editor to create separate players. You can only display one podcast feed per player.
Price: This is a completely free plugin.
6. Buzzsprout Podcasting

The Buzzsprout Podcasting plugin is designed for users with Buzzsprout hosting accounts. This tool is unique in that its functionality lives in your WordPress Media library. When you want to embed a podcast, you'll use the media insert option to place an attractive player onto your page or post.
The way this plugin works is simple. When you use the embed option, the plugin will grab your Buzzsprout podcast feed information and display it on your website. Additionally, Buzzsprout is Apple Podcast compliant.
Key Features:
Offers players designed with HTML5
Provides access to show statistics
Can display Apple Podcast artwork
Pros: This is a quick and easy way to embed a podcast on your website in a well-designed player.
Cons: This plugin is designed to work only with Buzzsprout accounts.
Price: The plugin is free – while you'll have to have a Buzzsprout account, it does offer a free podcast hosting option, and the plugin comes with all of its plans.
How to Get Started With Podcasting
If you've decided to start a podcast, you can take various approaches. There's a simple, budget-friendly path, in addition to a pricier option with decked-out recording equipment. However, let's go over a few essentials you should consider before diving into production.
There are a few things that are important when starting out, including:
Regardless of your budget, there are podcast strategies to suit just about any situation. With roughly 50% of American households tuning in to podcasts, there's a good possibility that you'll be able to build a loyal following.
Podcast Publisher, Here You Come
Podcasting is a fun, creative, and easy way to engage with your audience. In many ways, it can be a more personal experience for customers who are looking to learn about your products or services.
Here at DreamHost, we love a good podcast. We offer a variety of shared hosting plans that are just right for getting your podcast website off the ground. Our Unlimited Shared plan starts at $5.95 per month and brings you peace of mind with secure backups and instant WordPress setup. You can podcast with confidence, knowing that your listeners will never miss an episode due to a crashed site!