The 14 Types of Emails You Need to Send to Grow Your Website
Half of the world's population. A staggering 3 billion people.
That's how many are predicted to use email by 2020.  If that's not shocking enough, consider this: among average workers, 6.3 hours per day are spent checking their email. That's a fourth of our 24-hour allowance spent checking inboxes.
As one of the most effective money-making tools, email marketing acts as a primary means for lead generation and serves up an impressive ROI: a return of $38 for every $1 spent. Plus, email is an action-oriented medium and the preferred source of communication with businesses for 72% of consumers. Even better? Sixty-one percent of consumers enjoy receiving promotional emails weekly.
Did you catch that, small biz and website owners? Email is big business.
Whatever you peddle — whether it be physical goods or web-based services —  email marketing gives you an impressive opportunity to engage with and convert customers and grow your site.
So now that you've already learned how to build an email list with your WordPress website, it's on to the next challenge: what kind of messages should you send? Which subject lines will earn you eyeball time with potential customers? And which ones will lead to the spam folder?
No need to check your inbox. We've got the answers right here.
14 Types of Emails You Need to Send to Grow Your Website
1. Newsletter
Newsletters are perhaps the most common type of emails sent out by businesses. That's because even in the age of 140-character missives, email newsletters still remain an effective way to engage with your subscribers.
Newsletters can showcase your brand personality, provide valuable content for your followers, and help you contribute positively to your industry.
Email newsletters come in a variety of types you've probably seen, like roundups of recent posts, curated guides, information about upcoming events, or useful bonus content. Some key takeaways of crafting a winning newsletter:
Be Reliable and Consistent
You website and blog owners already know this: Consistency is king. As often as you can offer valuable information (whether that be every week or every month), stick with a schedule —  a handy editorial calendar aids with this — and help your subscribers know when to expect content from you.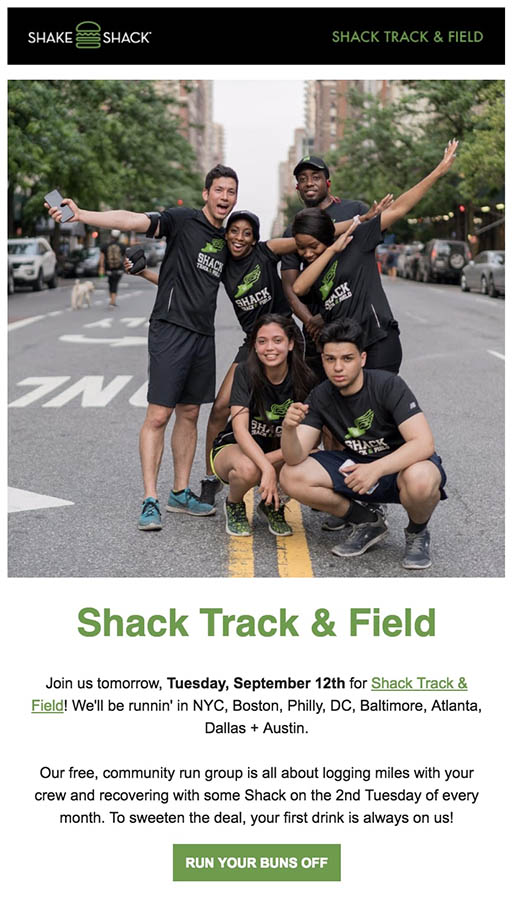 Don't Be Pushy
Don't make your email subscribers feel like they're dealing with an overly-aggressive salesperson. You want to provide something of value to them, while still giving them a focused call-to-action prompt that leads them back to a part of your site.
Unless you have a specific announcement about your product or business (see #8), then don't be excessively pushing sales in your newsletters. Try for a 90/10 balance: 90% education, 10% soft-sell promotions. Overall, strive to inform and provide value.
Prioritize Quality
Part of building your authority as a brand — and trust with customers — is sending high-quality communications. In the most basic sense, this means: proofread. Make sure your newsletter copy is error-free, uncluttered, and easy to read (think: easily-scannable bites of copy).
As an opportunity to build engagement and increase sales, you should take your newsletter seriously.
Additionally, you should strive to have a common thread or topic in your newsletters, rather than simply mashing together a hodgepodge of ideas or links. And it doesn't have to be boring! Be creative. Your newsletter can — and should —  set you apart.
Be Personal
Much of the internet is now automated. It sounds simple, but it's true: be a human, not a robot, to your subscribers. As you craft your newsletters, write like you talk and be personable. Stand out by cultivating a unique brand voice that your readers will recognize — and trust. Avoid jargon or industry-specific terms or words that are too sales-y; this is a spam trigger.
You've built (NOT bought) your email list from the ground up and now have an intimate and direct way to communicate with your subscribers. A big part of inviting readers to engage with your brand and, ultimately, purchase your products or services is creating a relationship with them through your unique voice and personality.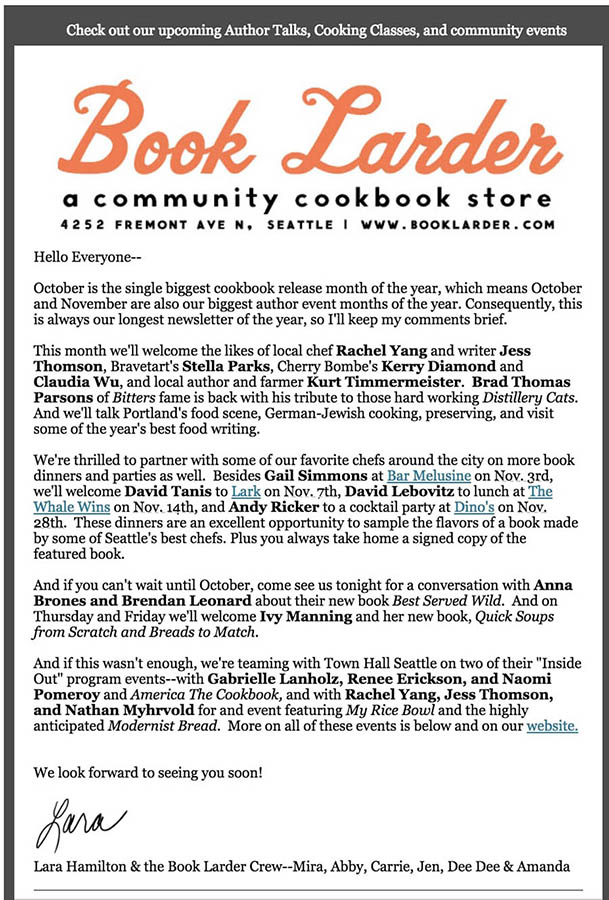 Make It Useful
Real talk: there's a lot of content in the internet's digital highways, and a lot of that content is trying to influence people to make purchases. How do you cut through the noisy digital terrain to grab the attention of your readers?
Good email communications are the place to start.
In fact, emails that are relevant to the recipient prompt 18 times more revenue than general broadcast emails. So make your newsletter relevant and valuable to your audience. Strive to create and share content that can apply in their lives and answer questions (see next tip). By offering content that is genuinely valuable, you're cutting through the overly-inundated inboxes of the already digitally-cluttered users.
Also, consider incentivizing what you send — offer content that is different than what's on your blog or website (like, interviews with insiders or how-to guides) to reward those who have chosen to engage with you. Highlight the newsletter's usefulness in your subject line.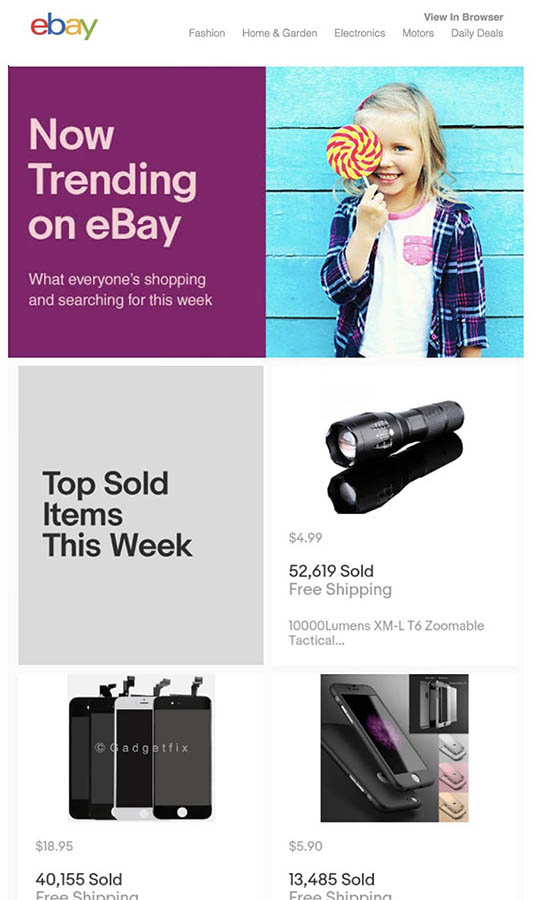 Make an Effort to Listen
It's helpful to solicit the feedback of your subscribers. That way, you can give more of what they want, which, in turn, will make them even more engaged. Ask them what questions they have and offer polls or surveys as a part of your emails so that you can better tailor your communications to meet their needs and continue to provide them valuable content.
Get Professional Email @yourdomain
Promote your website with every message you send when you set up professional email that matches your domain with DreamHost. Plans start at $1.67/mo.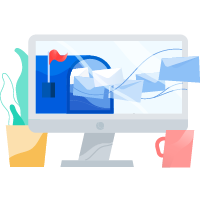 2. Receipt Emails
It's now common — second-nature, even — for customers to receive confirmation receipts after purchases. These typically include tracking details and contact information, as well as a confirmation of payment: "You purchased X product for Y price." They can be simple but should include the necessary information so as to serve as a proper record of the expense.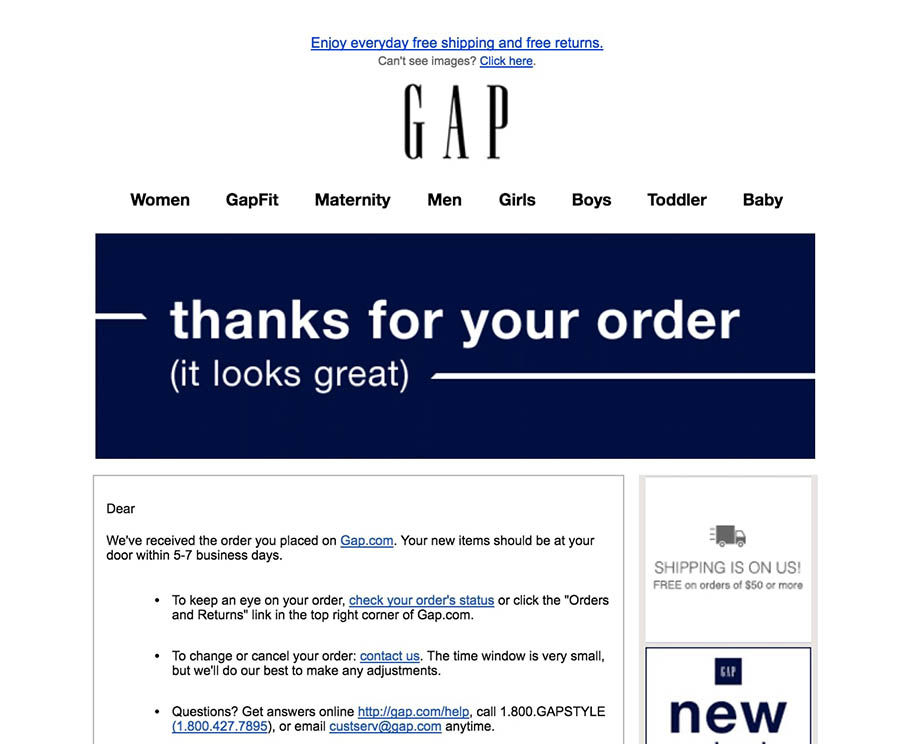 3. Win-back Emails
Breaking up (with your customers) is hard to do. It's a sad reality, but losing a few purchasers is simply a part of the website-owning game, so don't take it too personally.
Of course, you can still break out the Ben & Jerry's if you want to.
Some subscribers who have purchased in the past may have simply lost interest over time, or maybe they were just purchasing a one-time gift.
Whatever the reason, win-back emails give you the opportunity to usher lost customers back into the fold.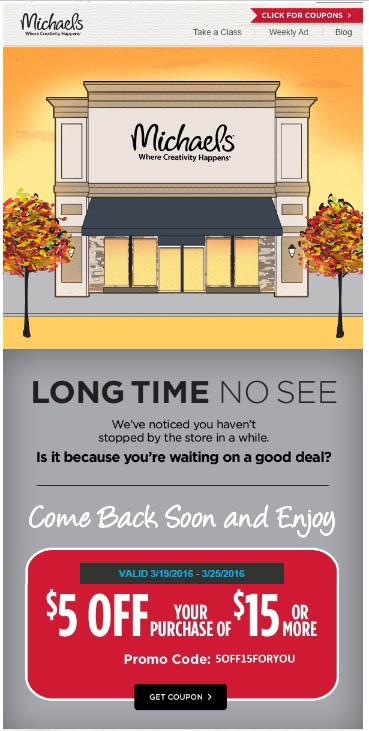 Incentivize the lapsed customers to return and engage by offering personal discounts or additional bonuses and, then, after the initial "Miss You" missive, follow up. Encourage them to update their email preferences or add you to their contact list.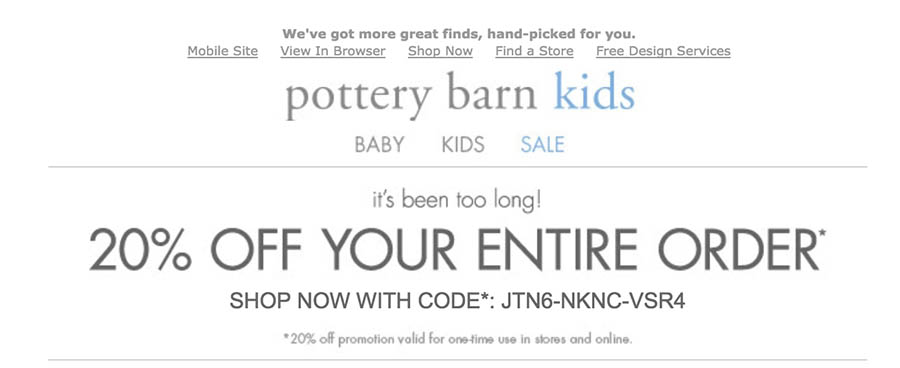 4. Renewal Emails
You and your customers have a good thing going. So encourage them to keep returning by renewing their subscription, membership, or product/service package. Alert them that's time to renew (they'll appreciate the reminder!)
Because the information is time sensitive, keep the email simple, straightforward, and clear. Give your customers a reason to renew and a front-and-center call to action.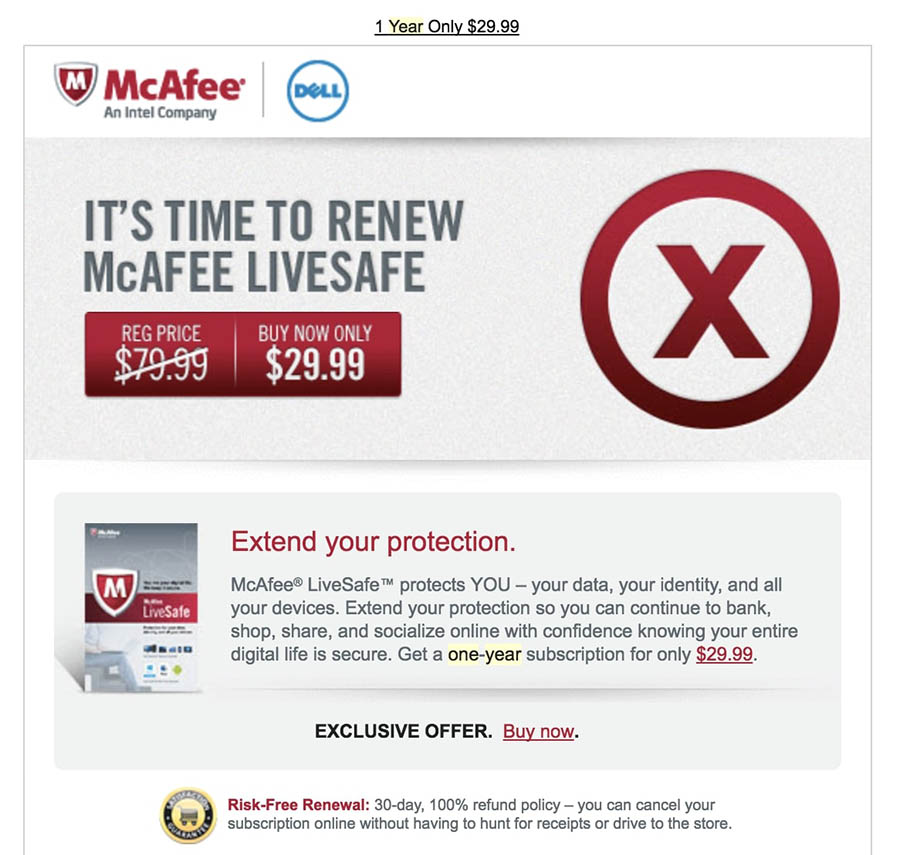 5. Upgrade Invites
As customers' subscriptions or free trials end, invite them to upgrade by enticing them with additional features offered on a premium plan.
Make it personal to each customer by indicating how much time is left on their particular subscription and point out which new features might specifically benefit them. Explain what they'll gain by upgrading — and what they'll miss out on if they don't. Include details on pricing and a clear call to action; you've always got to make it obvious what you want users to do.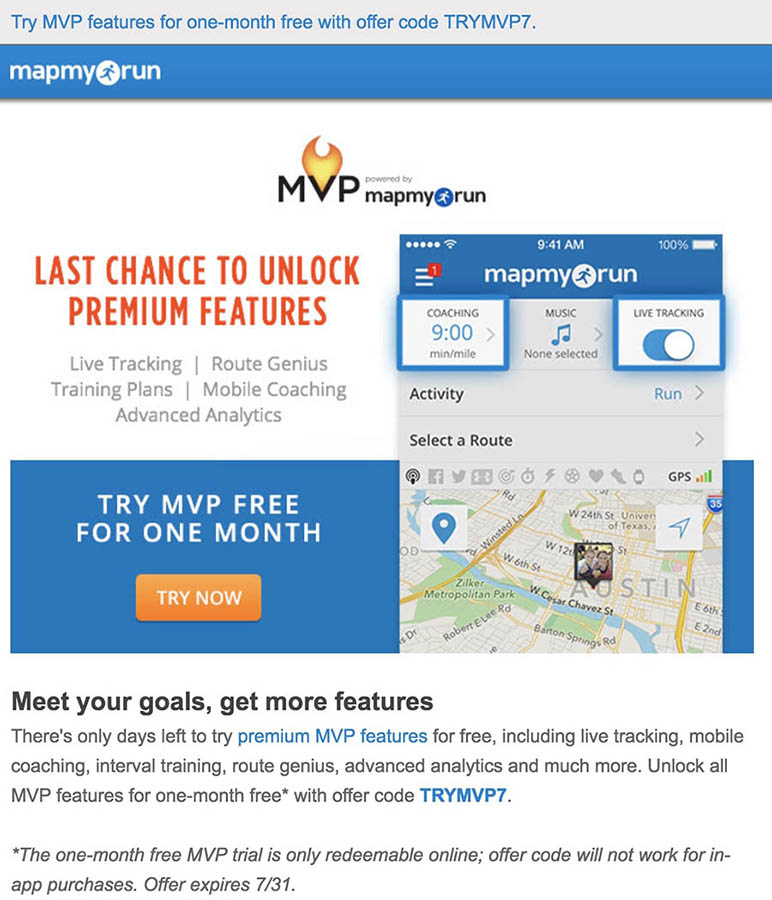 6. Abandoned Cart Emails
There are a lot of reasons that customers might not complete a purchase: time constraints, price, complicated checkout processes, and myriad other reasons. In fact, the average rate of cart abandonment is 69% for online shopping. Uh-oh.
Luckily, you don't have to wave goodbye to those sales forever; sending abandoned cart emails is an effective means of bringing customers back and earning their sales —  email notifications about abandoned carts have a 40.5% open rate. Additionally, online shoppers who received more than one abandoned shopping cart email are 2.4 times more likely to complete their purchase than those who receive only one follow-up email. Good news for you.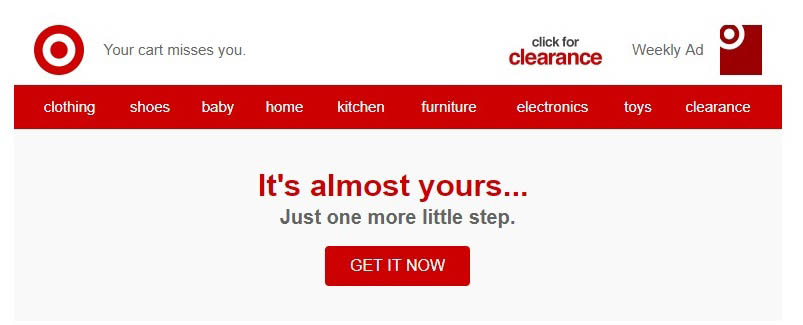 Some tips for a killer abandoned cart email? Here are a few:
Embrace sentiment —

 If customers feel like they are missing out on something, they're more likely to act.
Personalize —

Make customers feel special.
Specify —

Remind customers what items they've left in their carts.
Incentivize —

Consider offering a discount upon completing the purchase or tempt them with other related items.
Keep it fresh —

Time your emails within a few hours of the customer's exit from your site so that near-purchase is still top of mind.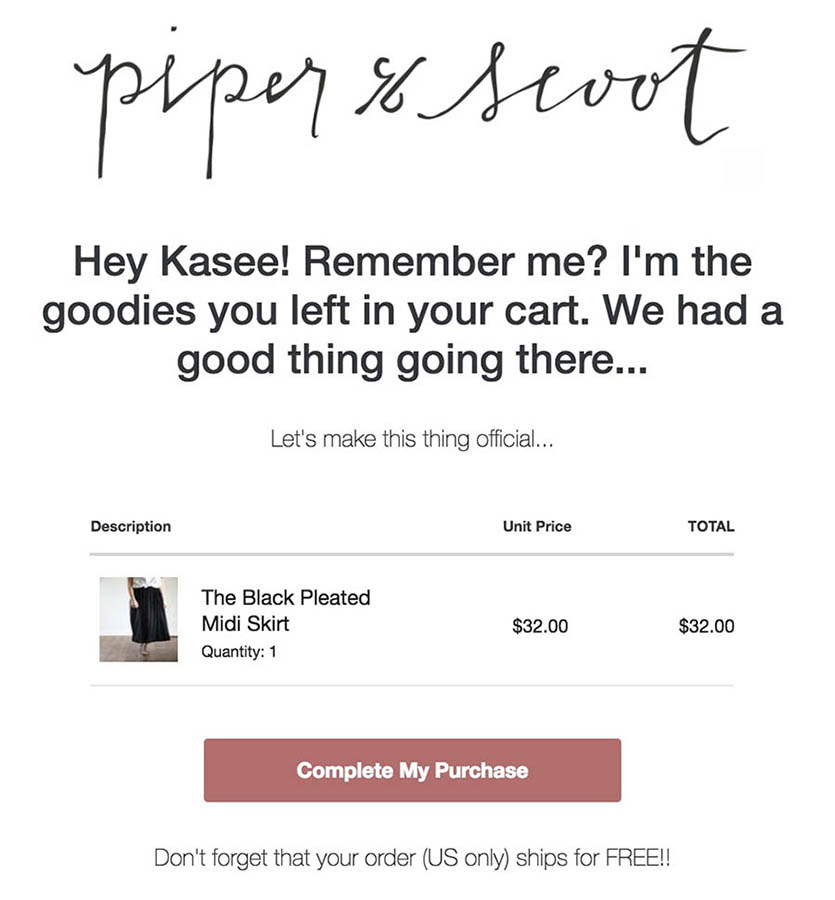 7. Sale Notices
Of course, sale emails are going to attract your subscribers — in a big way. Turns out, it's a major way that shoppers find deals. And whether it be a flash sale, a holiday-fueled promotion, or a just-because discount, a well-crafted sales email can draw big attention (and big sales).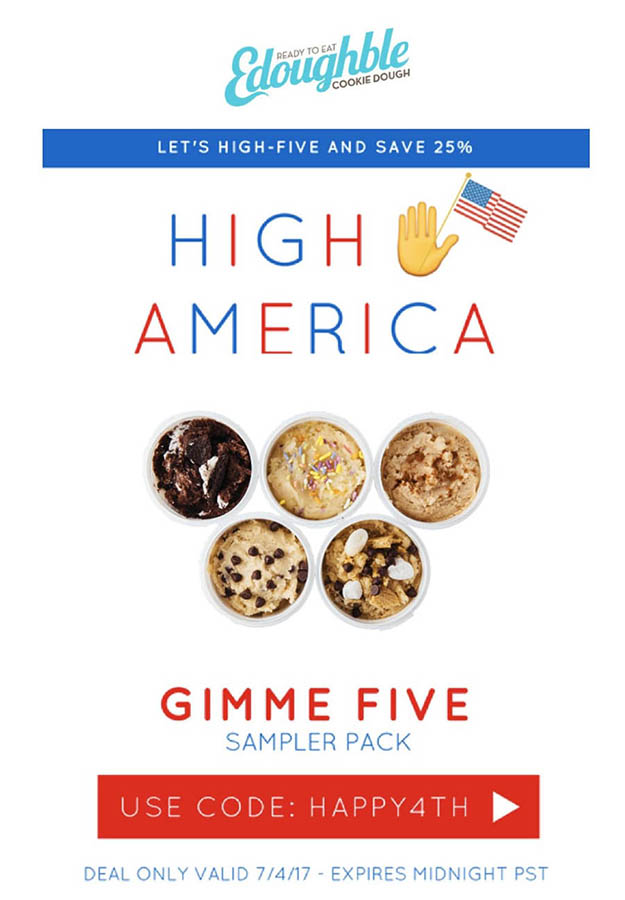 Sale emails should be straightforward, clearly identifying what you're offering (and early on). Keep it short and simple. Incorporate appealing graphics and create a sense of urgency with the language you use.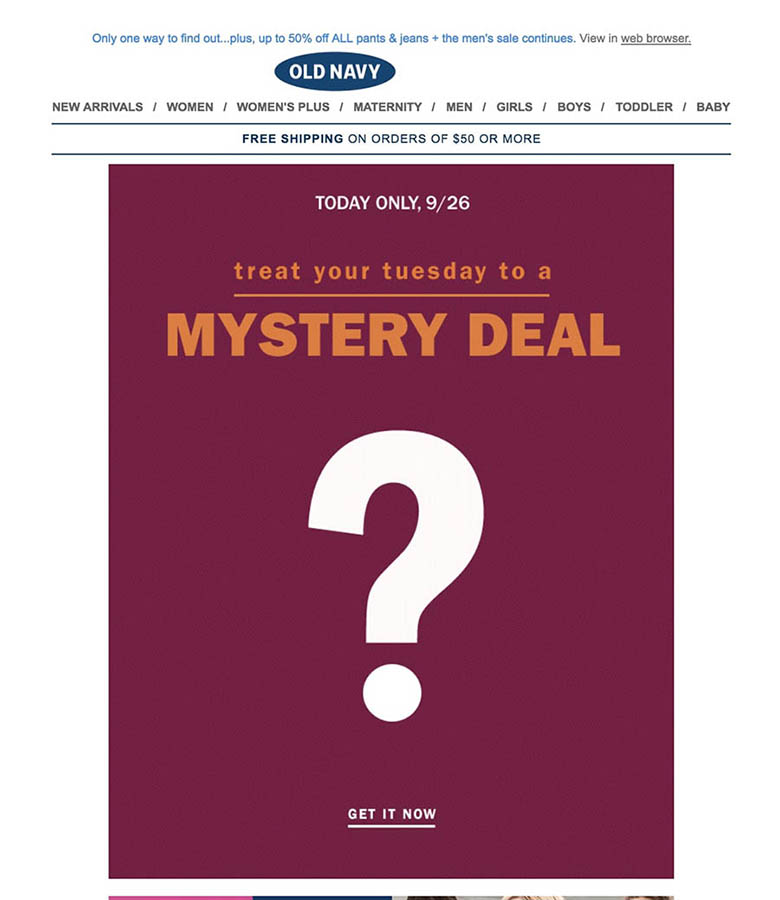 8. Announcement Emails
Big news: your company has it and email is a great way to spread the word.
Buzz about a new product or service, updated inventory, or upcoming events helps encourage continued engagement with your brand. Provide a call to action that helps subscribers return to your site or interact in some way.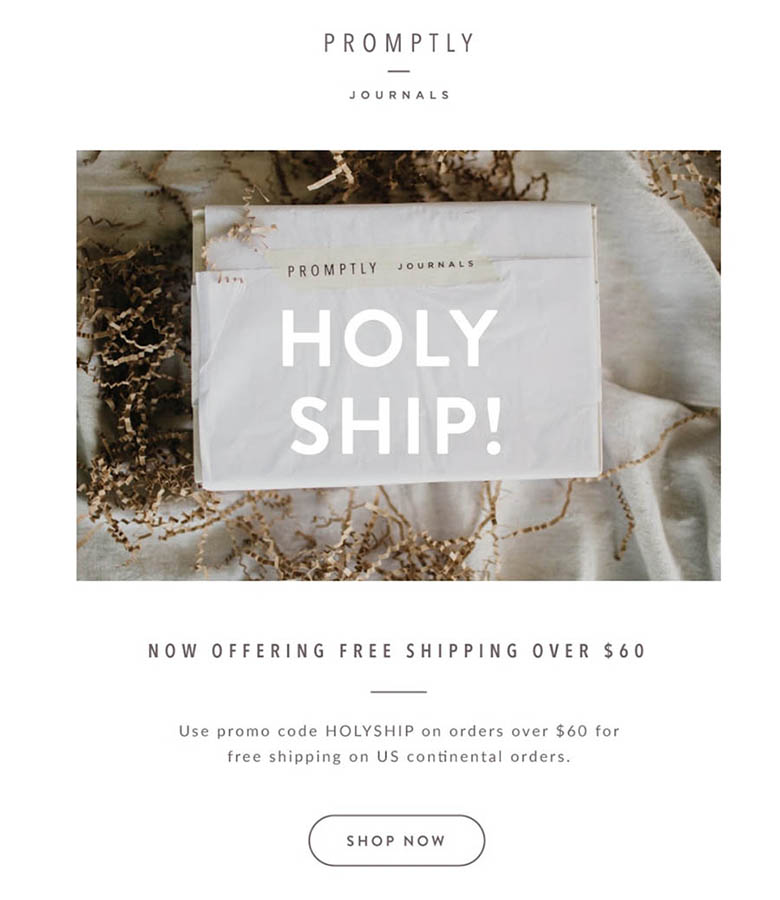 9. Re-Engagement Emails
Sometimes all people need is a gentle, well-designed reminder —  a virtual nudge, if you will —  that they should re-engage with your brand. With re-engagement emails, you are targeting subscribers who are still customers but haven't opened or clicked an email in a certain amount of time (this depends on your industry). The goal? Get them back in the loop.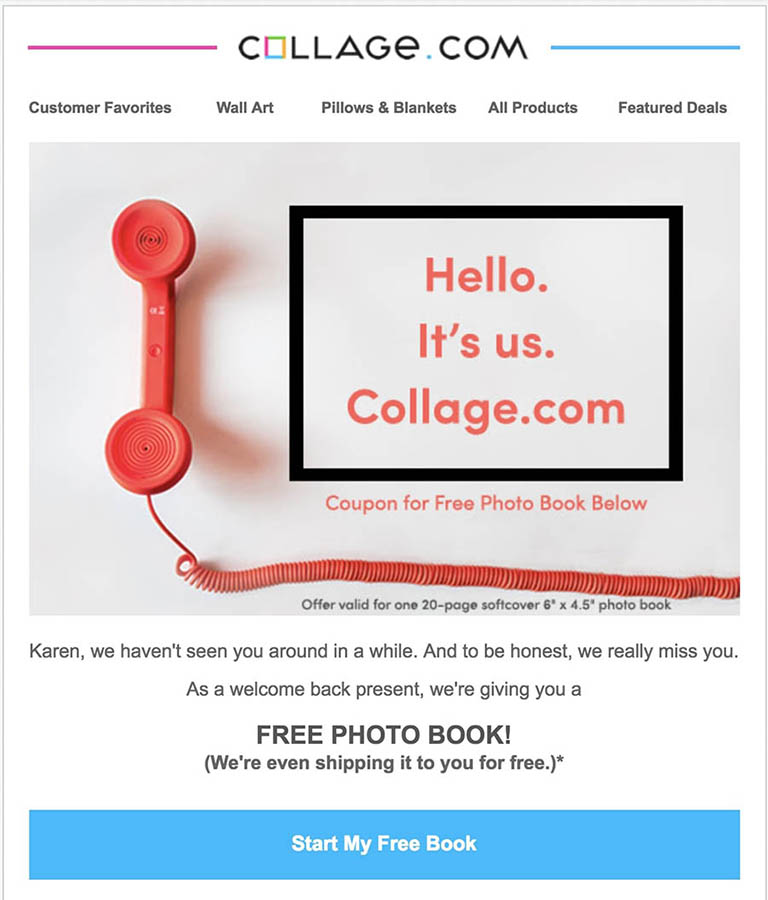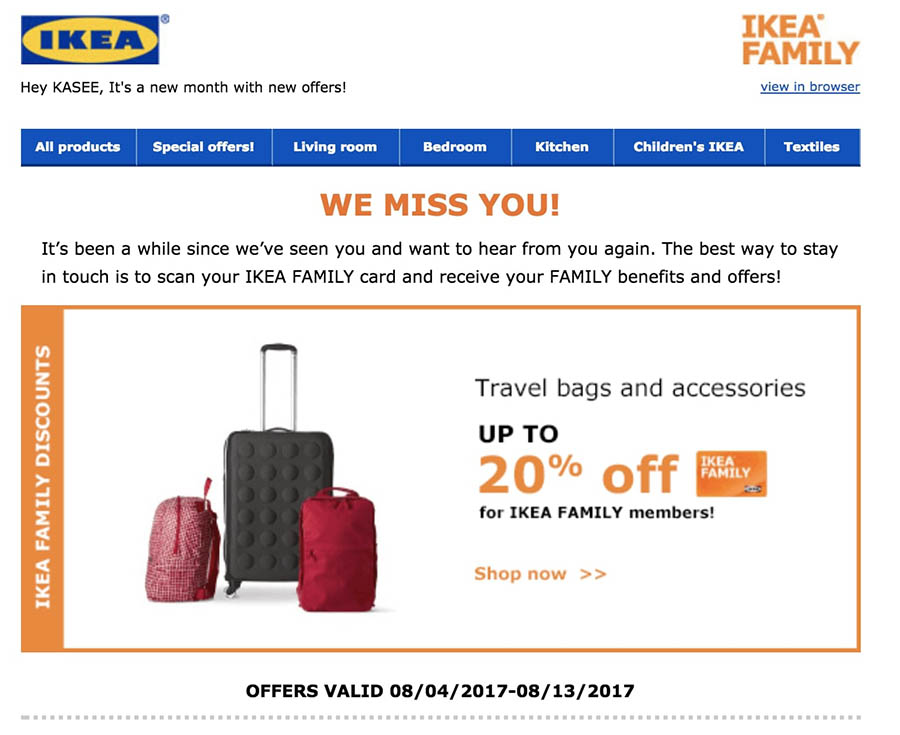 10. Welcome Emails
When your site visitors commit and subscribe to your email list, you'll want to nurture that relationship immediately.  Welcome messages are the first communication they'll receive from you (remember: first impressions) and are a way to capitalize quickly — and warmly — on your new readership and stand out as a brand. Make them count!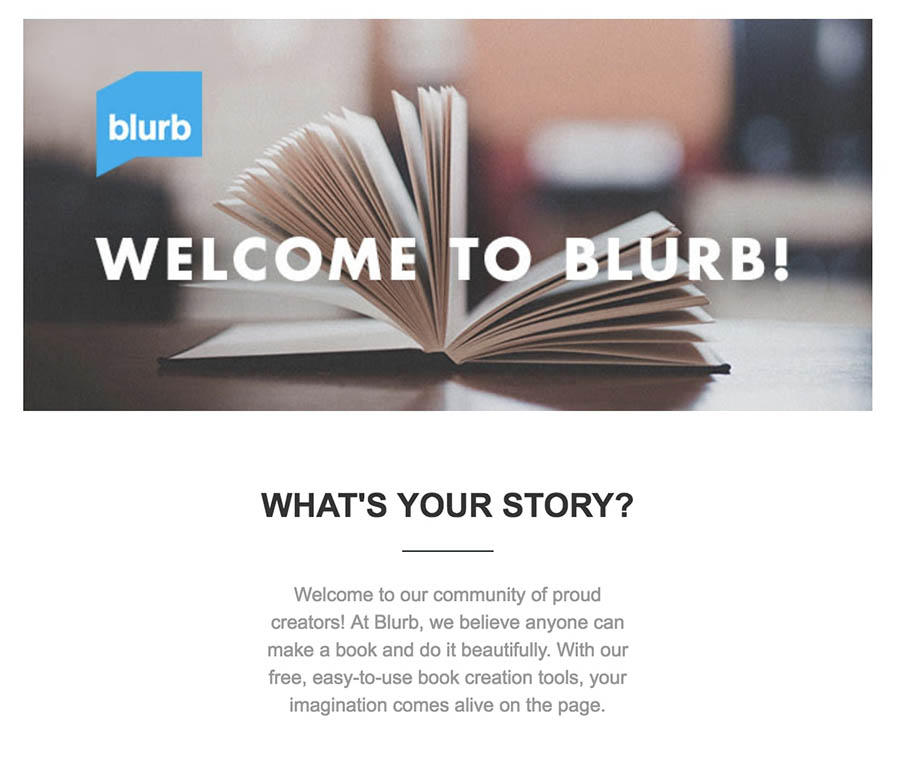 Always remember to include company expectations (i.e. what will you offer them?), accessible contact information, a powerful and clear call to action, and as added extras: discounts or incentives (like free ebooks or exclusive content).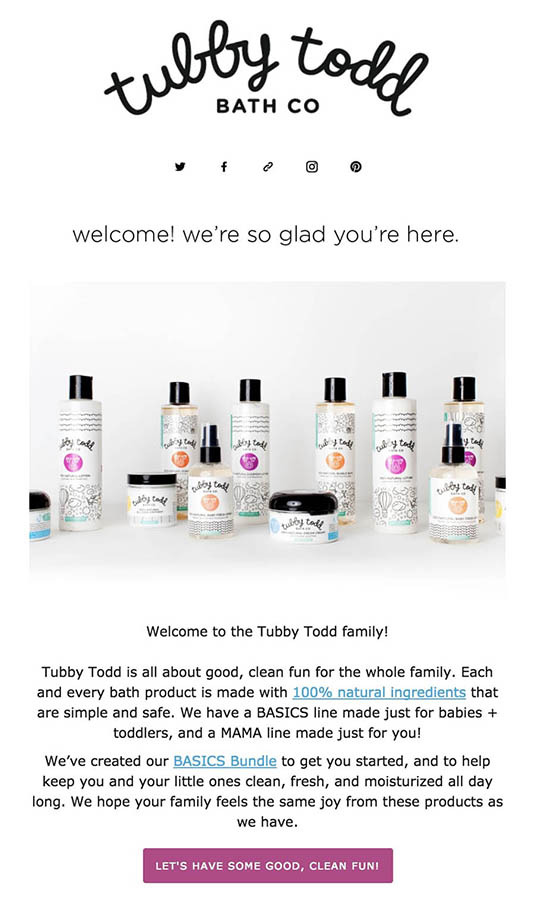 11. Birthday Emails
As a business or website owner, you want to nurture (and possibly improve) relationships with your customers and subscribers by making them feel recognized. You also want to increase your sales numbers. Birthday emails do both. Plus, they crazy effective — 481% higher transaction rate than promotional emails, 342% higher revenue, and 179% higher unique click rates. Pass the party hat, please!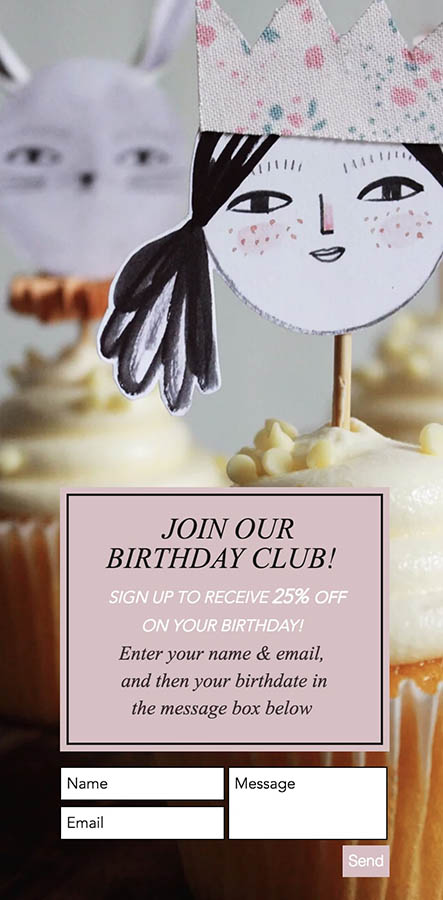 Sure, you can't hand-deliver a birthday cake or bouquet of flowers to each customer, but you can connect with them by sending personalized celebration messages. Use a simple opt-in form on your site to collect subscribers' birthdays. Then, each year, send a unique message that invites them to shop and interact with your brand in honor of their big day. It pays to segment, so start utilizing the customer information you have to create such lists.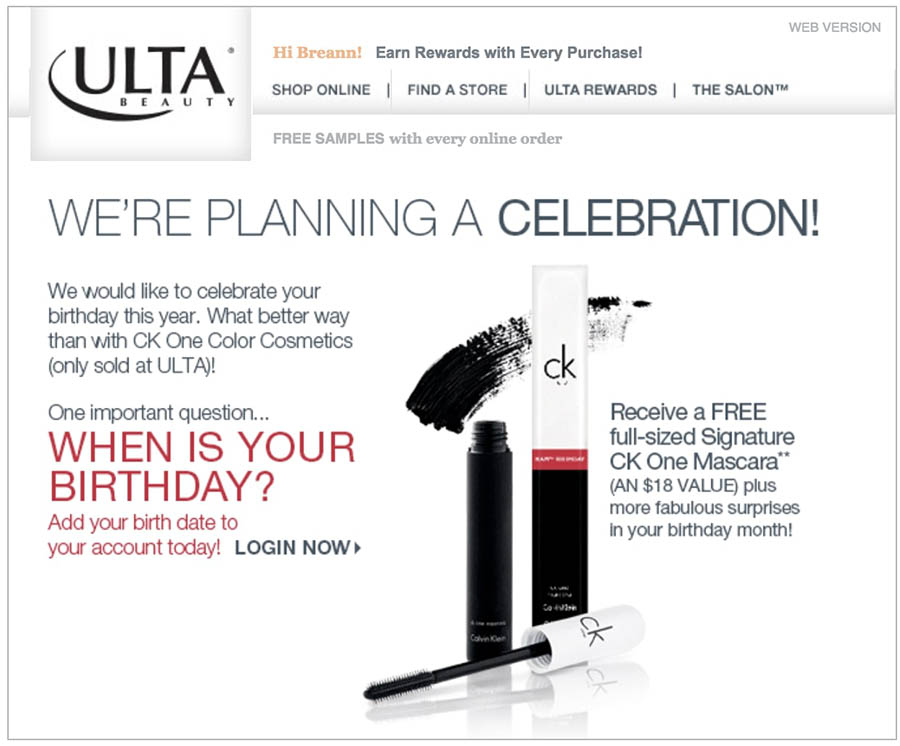 How to set your birthday messages apart?
Send It Early —

Chances are, your subscribers are getting a lot of promotional emails on their birthday, so get a head start and help them celebrate the whole week (or the whole month!) They notice and appreciate your eagerness to celebrate them.
DSW's graphically-exciting birthday email features a prominent discount code encouraging subscribers to shop (it's their birthday, after all).

Send a Reminder — After you send a birthday email, follow it up with a reminder message to utilize their discount codes or promotions before time runs out. A prompt, plus a sense of urgency, will encourage them to interact with you.
Include First-Name Personalization —

It's true: knowing a first name matters. Email subject lines that use the subscriber's first name earn 17% higher unique open rates than those without.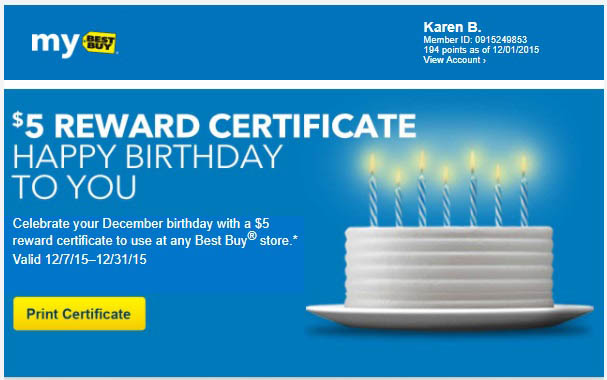 12. Anniversary Emails
In addition to birthdays, there's another reason to celebrate your customers: their anniversary with you. Celebrating the numbers of years they've been your customer — whether that be two or 22 — is a way to build and strengthen relationships with them.
Plus, commemorating these milestones is an opportunity to send targeted emails that don't require much legwork; you simply need the email signup date. With your celebratory message, offer incentives that rewards your customers for their loyalty.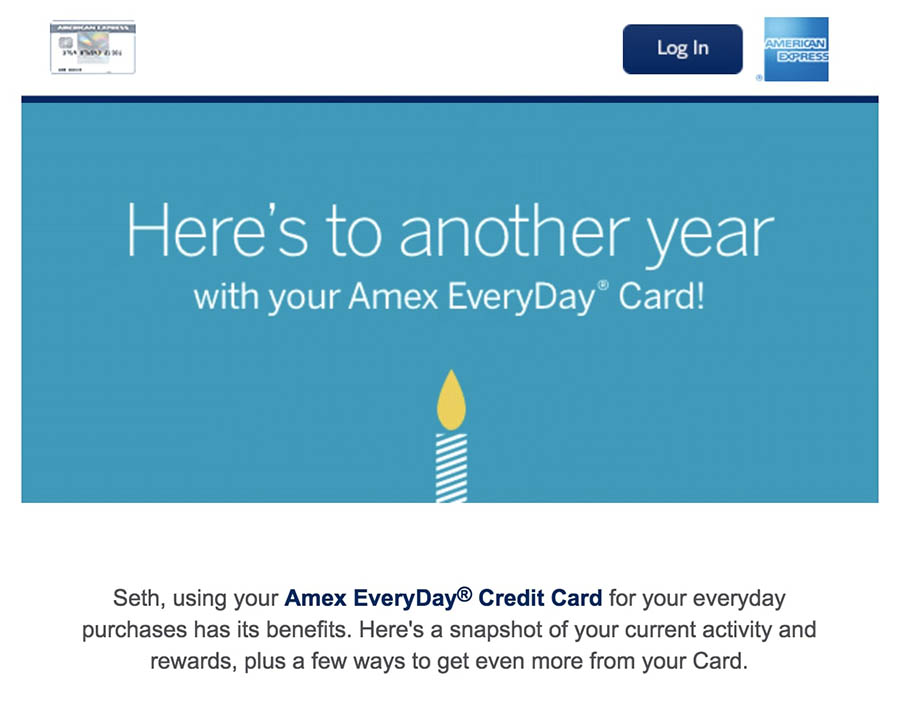 13. Hygiene Emails
Over time, things may change for your subscribers, like email addresses, interests, or even budgets. Now and again, you'll want to prune your list in response to these changes, so that you can increase the success of your email campaigns — and the amount of engagement you're receiving from your customers. Tidy up with hygiene emails (emails designed to get readers to add you to their contact list) to develop a clean subscriber list.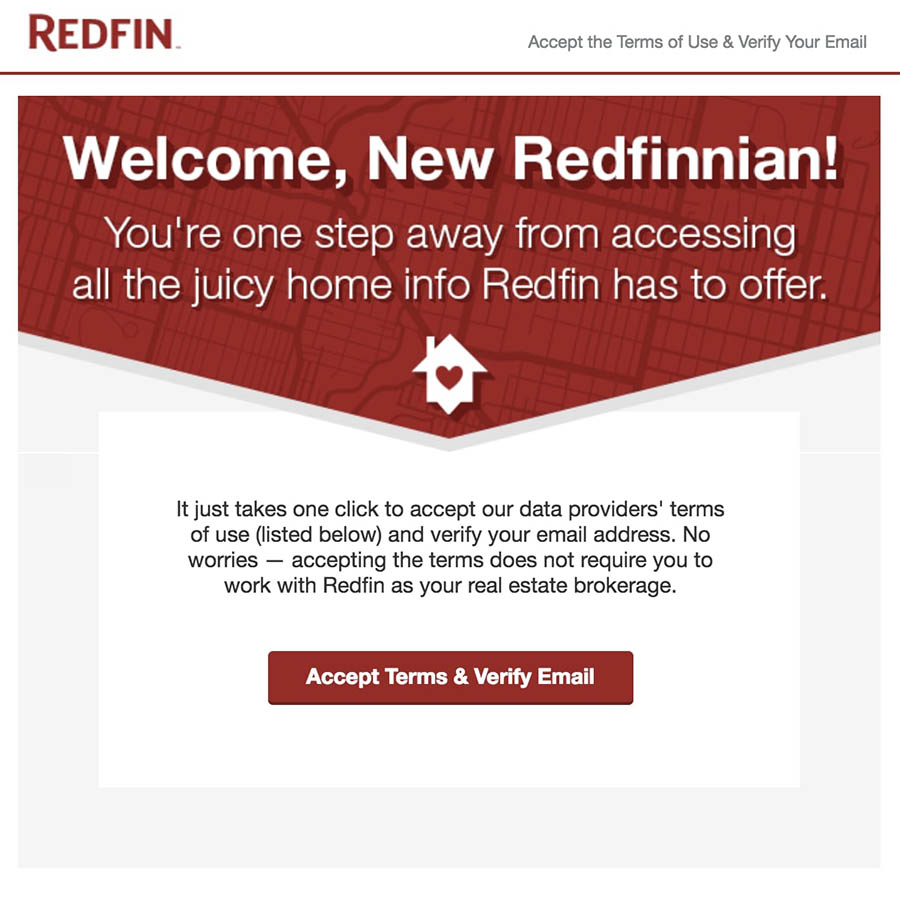 14. Shipping Confirmation
As with receipt emails, shipping emails supply essential information relating to customers' purchases. In this case, that means a notification that purchases are on their way to the customer. These virtual updates should be simple to convey the information clearly. Provide a tracking number so users can follow their goods in real time.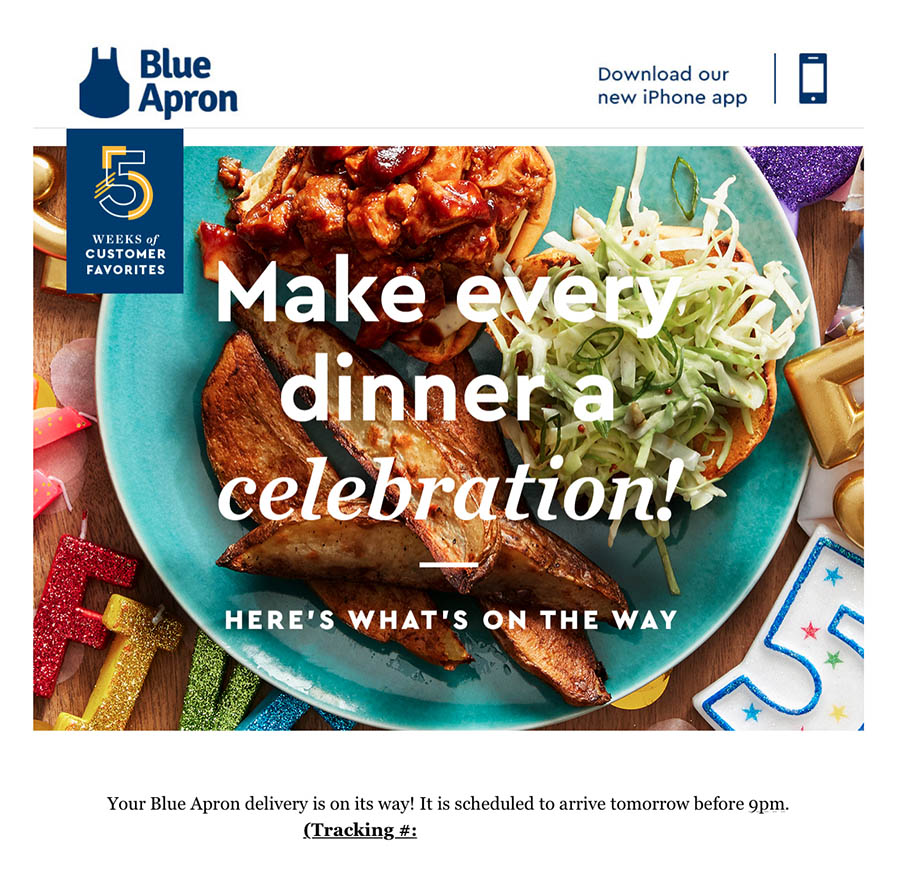 Get Content Delivered Straight to Your Inbox
Subscribe to our blog and receive great content just like this delivered straight to your inbox.
You've Got Mail
To generate more leads, increase your conversions, establish your brand, and create sales, you need to jump on board with email marketing. At 33% less cost than other lead-generating methods, emails result in 50% more sales — 50%! Time to hit "send!"
What types of emails have you had success with in your marketing campaigns? How do you use your email communications to engage with your customers and increase sales? Share your thoughts with us.