How To Start A Dropshipping Business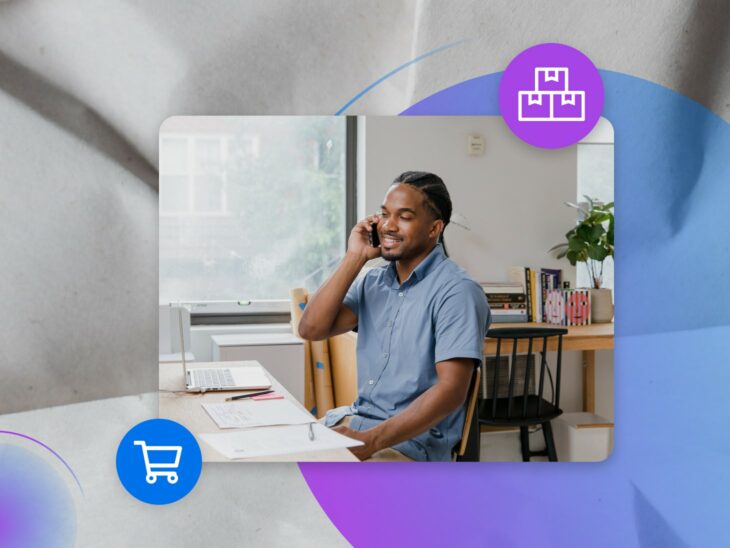 Running a successful online store is a proven way to make money.
But unless your last name is Bezos, the idea of buying a warehouse and shipping endless packages might seem a little off putting.
Luckily, there is a workaround: start a dropshipping business.
You've probably heard people talking about dropshipping on social media. Those videos tend to include supercars, sharply rising graphs, and talk of "passive income." It would be difficult not to be curious.
But, what exactly is dropshipping, and how do you get started? This deep dive has answers, and a step-by-step guide for building your own dropshipping business.
What Is Dropshipping?
Dropshipping is a type of e-commerce where store owners sell products that are made, stored, and shipped by another company. This means sellers can focus on sales and marketing without handling production or logistics.
Dropshipping used to be a niche business. Over time, it has become a lot more accessible. Every major e-commerce platform can now handle dropshipping (incl. Amazon and eBay), and many have dedicated plugins.
In addition, there are now loads of companies that provide dropshipping services. Some are specialized (such as T-shirt print-on-demand services), while others offer a vast range of products.
Today, around 30% of online stores use some kind of dropshipping. As a result, dropshipping is worth $225.99 billion a year worldwide. This figure has grown rapidly over the past decade, and it's expected to continue rising.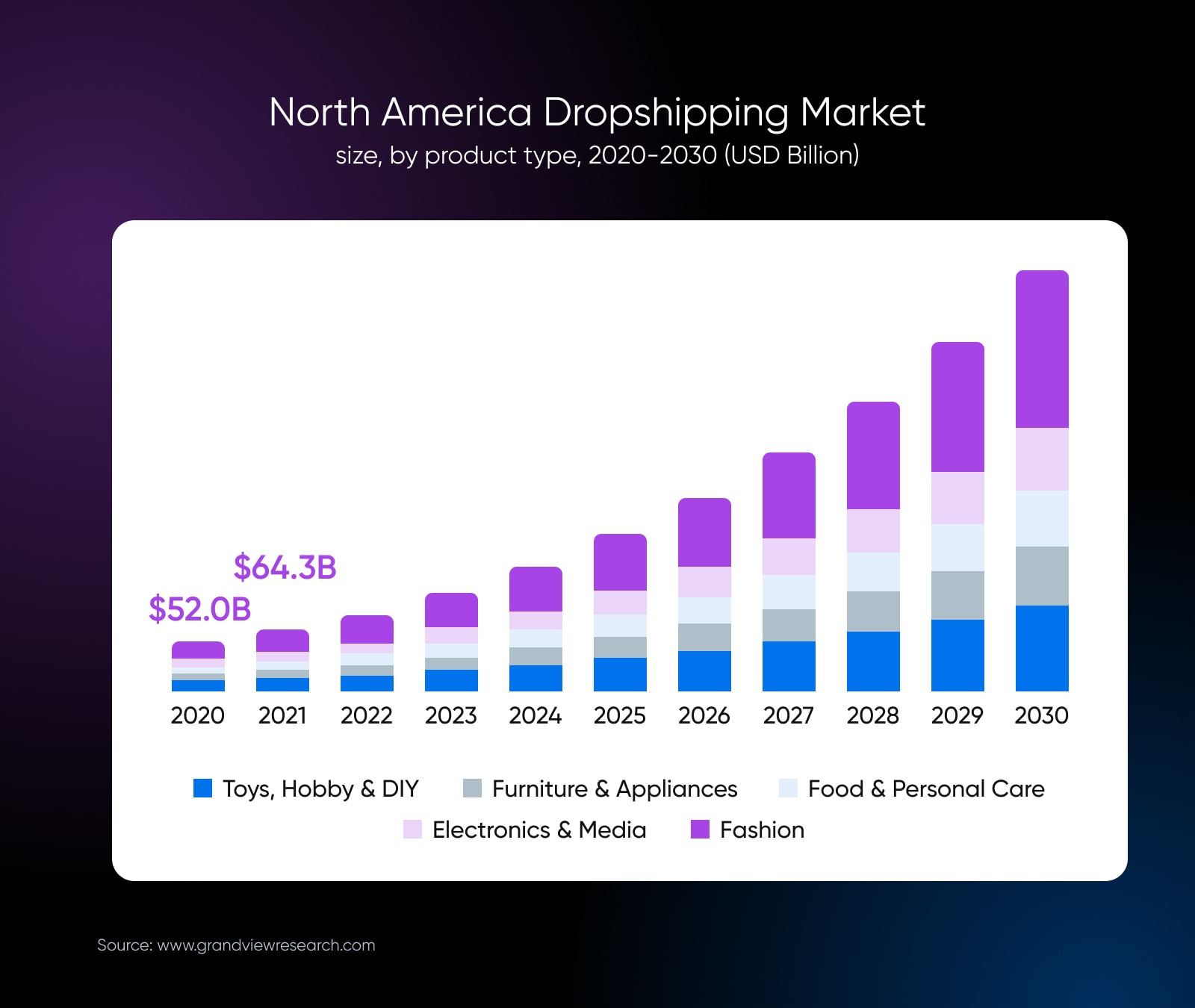 What Is A Dropshipper?
Dropshippers are the people who run online stores using the dropshipping business model. Many of these folks are super passionate about what they do. You can find thriving social media communities dedicated to dropshipping.
Why You Should Try Dropshipping
The great thing about e-commerce is that anyone can build a successful business with very low setup costs. Dropshipping makes the process even easier (and less expensive!)
Whereas a regular e-commerce store would need to buy products and store them, dropshippers don't need to hold any stock. You simply wait until someone makes a purchase, and your chosen dropshipping supplier does the rest.
This also makes dropshipping good for beginners in the e-commerce game and for anyone who has limited time or wants to run an online store as a side hustle.
From a business perspective, the dropshipping model allows store owners to be very nimble. Rather than always having to sell off your existing stock, you can switch to new products or even a completely new niche without spending a dime.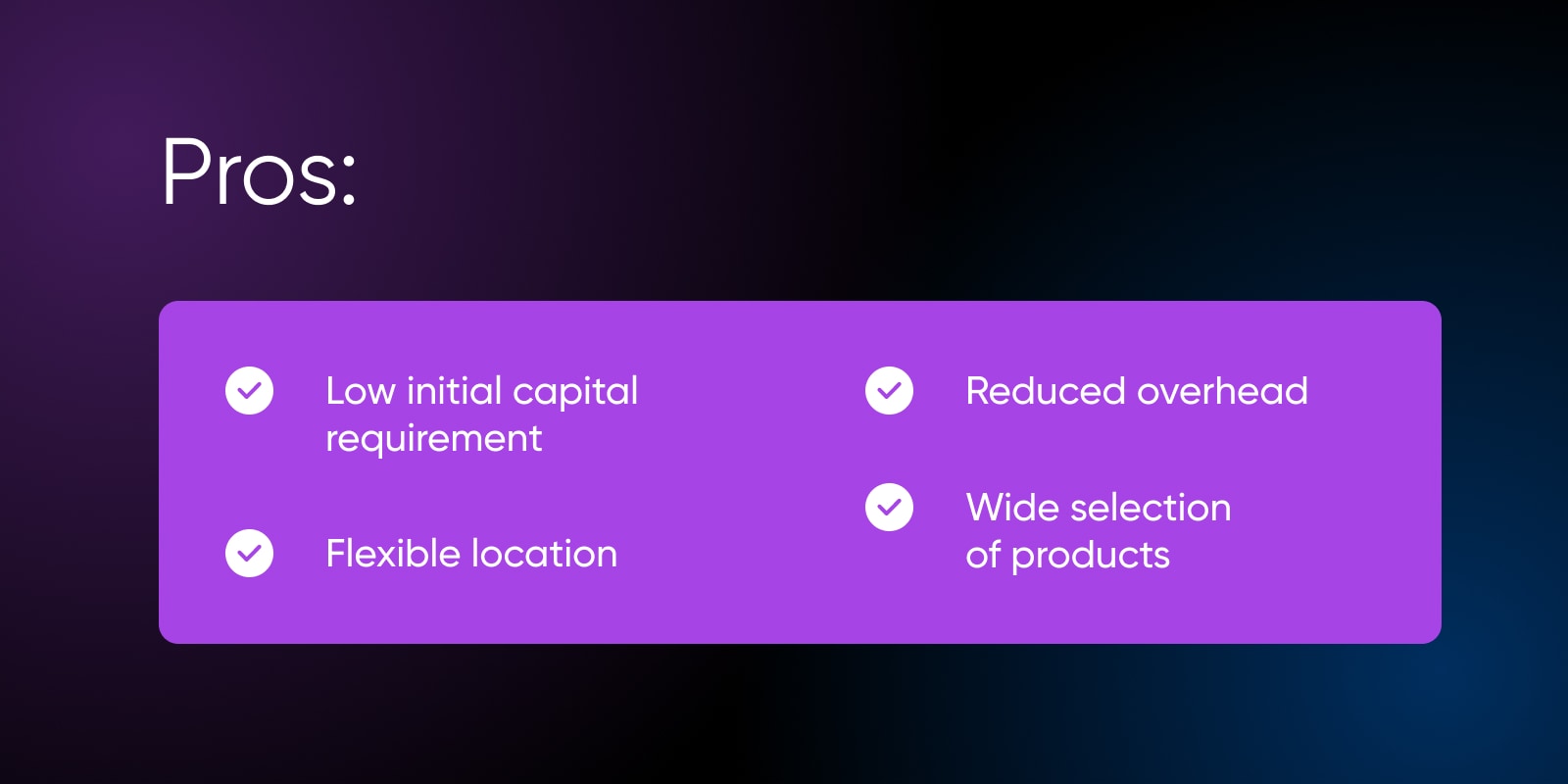 The Challenges Of Dropshipping
Of course, running a dropshipping store isn't pure rainbows and unicorns. As with any e-commerce business, you're likely to face some challenges along the way.
The biggest downside of dropshipping is reduced profit on each sale. This is because the company handling the logistics makes its own profit. So, while the average online store has a 42% profit margin, many dropshippers only keep between 10% and 30% of the sale price.
Along with profit, you have to give away some control when you drop ship. If your supplier runs out of stock or experiences delays in order fulfillment, there's not much you can do.
But perhaps the greatest challenge of dropshipping today is competition. According to industry experts, only 10–20% of dropshipping businesses will actually make money within 12 months. Many that fail to generate profit will disappear altogether.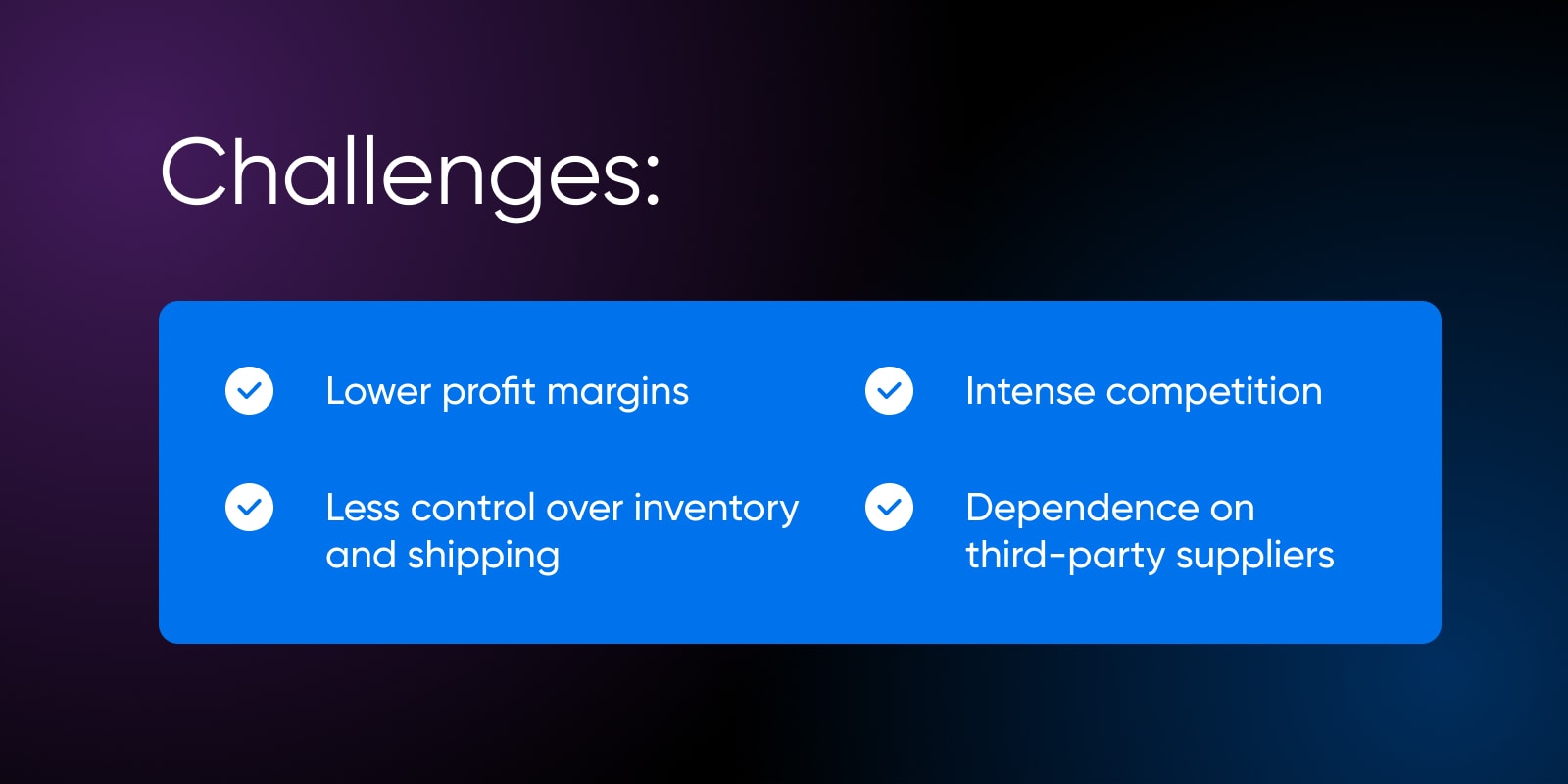 How Is Dropshipping Different From Affiliate Marketing?
In some respects, dropshipping is quite like affiliate marketing. Both models are about promoting products that you don't physically own, particularly within a specific niche.
The key difference is that affiliate marketers get paid a commission to promote online retailers, whereas dropshippers are online retailers. Because they set their own prices, successful dropshippers tend to earn a lot more than affiliate marketers.
Starting Your Dropshipping Business
Starting a dropshipping business from scratch can be both exciting and a little daunting. To help set you up for success, here are seven essential steps to follow:
Step 1: Find Your Niche
As a first-time dropshipper, it might be tempting to go down the Amazon, "we sell everything" route. After all, you can literally sell anything, right?
Well, you could. But it would probably be a mistake.
The most successful dropshipping businesses tend to focus on a specific niche or category. This makes it easier to market your new store, because all your potential customers are interested in roughly the same thing.
When it comes to choosing your niche, it's worth taking your time. Ideally, you want to choose an area where there is plenty of demand and good profit margins available. If you can find a niche that meets these criteria and has little competition, that is even better.
The following broad product categories tend to perform well for dropshippers:
Clothing
Car accessories
Smartphone accessories
Baby products
Health and beauty products
Office products
Pet products
Once you have chosen a category, try to pinpoint a niche. For instance, you could specialize in handbags or dresses in the clothing category. You can be even more specific than this (e.g., blue summer dresses), but remember that plumping for a very narrow niche will reduce the overall size of your market.
Ideally, you should base your decision on plenty of market research:
Use tools like Jungle Scout to see what is currently selling well on Amazon, eBay, and other big platforms.
Scan Google Trends data to find products that are rising in popularity.
Validate your ideas by finding high-traffic, low-competition search keywords related to your niche via Google Keyword Planner.
You can choose a niche based entirely on the information you collect. However, combining the data with your knowledge and interests is more likely to lead to long-term success.
Get Content Delivered Straight to Your Inbox
Subscribe to our blog and receive great content just like this delivered straight to your inbox.
Step 2: Pick A Supplier
Your supplier is incredibly important to the potential success of your new dropshipping business. After all, your chosen company will handle the entire order fulfillment process.
You can find dropshipping companies in a number of places:
Dropshipping directories: Sites like Worldwide Brands, SaleHoo, and Doba provide databases of pre-vetted wholesale suppliers that offer dropshipping for their products.
Supplier marketplaces: Some supplier marketplaces like Wholesale2B offer a wide range of products you can start selling right away.
E-commerce platforms: Many platforms now have built-in integrations with dropshipping suppliers such as Spocket, Alibaba, AliExpress, and Modalyst.
Online communities: On platforms like Reddit and Facebook, you will find communities of sellers who can provide feedback on suppliers based on real-world experience.
As you conduct your search, write down some suppliers that have good reviews, with extra points for reliable service and good customer support.
Once you have your shortlist, closely examine what each supplier provides. Take account of:
Wholesale prices
Selection of stock
Shipping costs
Shipping times
Supply chain capabilities
Integrations with e-commerce platforms
Contract terms
It's also worth testing the contact channels for each vendor and asking for product samples. The aim is to find the most professional, reliable supplier that leaves you room for profit.
Step 3: Set Up Your Store
Having secured your supply chain, the next step is to set up your store. If you haven't already built your site, you have a few platforms to choose from:
Self-Hosted Site
Setting up a website on your own hosting is probably the most affordable and flexible option. A popular choice here is WordPress, with the WooCommerce plugin installed. This allows you to add on a vast number of additional integrations, including links to popular dropshipping suppliers.
DreamHost Glossary
WooCommerce
WooCommerce is a WordPress plugin designed for e-commerce needs. This tool can enable website owners to start selling products in a flexible, customizable online store.
Read More
Want to learn more about this option? Take a look at our WooCommerce quickstart tutorial.
General Website Builders
Many website builder platforms have some e-commerce element. It's definitely possible to set up a store this way, particularly when you're just starting out. However, such platforms are often limited in terms of e-commerce features, and you may struggle to hook up your chosen supplier.
E-commerce Website Builders
Some DIY website builders focus on e-commerce. These provide better features for dropshippers than the more generalist platforms, and platforms like Shopify offer integrations for popular suppliers. That said, the convenience often comes with a higher monthly price and less overall control.
Building Your Site
No matter which tool you select, it's worth putting some thought into the overall design of your new online store.
If you're not sure where to start, consider using a pre-made template, or theme. There are literally thousands of these to choose from, and well-designed templates provide the ideal starting point for your site design.
With your theme installed, it's all about optimizing your site to provide a great customer experience. Here is a quick checklist:
Use responsive design: Make sure your site looks good on both desktop and mobile.
Make it easy to read: Choose highly legible fonts, and don't be afraid to use large text sizes.
Think about navigation: Help your customers find what they want by providing menus, sorting options, and a search bar.
Use high-quality images: When creating product pages, make sure to include high-quality product photos.
In the long run, strong branding will help to drive sales. For this, you will need a professional logo and a memorable domain name.
Free AI Tools
Business Name Generator
Get a unique and memorable name that will make your business stand out from the competition. Try our free Business Name Generator now!
Start Generating
Payments And Fulfillment
Setting up your store isn't just about creating a nice design. It also needs to work behind the scenes.
That starts with payments. When customers want to make a purchase, how will you accept their money? Several big payment processing providers are available; it's worth learning about each of them before committing to one. It's a good idea to offer more than one payment method, too (e.g., credit card, PayPal, etc.).
Just as importantly, you need to make sure that your dropshipping supplier has all the information they need to fulfill customer orders.
The process here varies depending on your choice of fulfillment method and supplier, but look out for the following details:
Business name: Your registered business name
Contact information: Your name, email, phone number, and mailing address
Resale Certificate: Proof you are a business reselling products (if required in your state)
Order processing preferences: How to submit orders (EDI, CSV file, API) and desired lead times
Shipping preferences: Decide whether you will use your own rates or their integrated rates, any account numbers needed
Branding: If you want the supplier branding removed and products shipped in plain boxes
Return address: The return address to put on shipping labels for customer returns
Product catalog: Details on which of their products you want to resell in your store
Inventory needs: How much inventory you require, any low stock notifications desired
Contract terms: Your requested policies for minimum orders and pricing
Legal Requirements
Before you make your store live, be aware that there are legal requirements around selling online in some parts of the world. Check your local laws to see if you need a valid business license and a sales tax permit in order to operate within the law.
Step 4: Pricing Strategy
Learning about costs and pricing might not seem that exciting, but it's a critical step towards becoming a dropshipping superstar.
As with any retail business, dropshipping is only profitable if you sell products for significantly more than you pay for them. In this case, your costs include the wholesale price of the drop-shipped product, order fulfillment, and shipping costs. As you start to list products, make sure to add up the total costs associated with each item.
Once you have this figure, you can set your pricing. The aim here is to maximize your profit, while remaining competitive in the wider marketplace. Competitor research is vital — check out what others are charging for the same product.
One way to stay ahead of the competition is by using dynamic pricing. This is where you change the price you charge for each product depending on factors like demand, and the pricing of your competitors.
If other stores start charging more, you can raise your prices as well. Similarly, if stocks of a particular product run low at big retailers like Amazon, you might be able to raise your prices. On the flip side, you may need to lower your prices if other stores are dropping theirs.
If this sounds complex, don't worry. Most e-commerce platforms have this feature built in or available as an add-on (e.g., WooCommerce Dynamic Pricing).
(Top tip: Remember that you might need to add on sales tax.)
Step 5: Develop A Strategy For Marketing And Sales
There are many different ways to promote your new online business. The key is to find the best channels for your particular skills, and the type of people who are likely to buy your products.
Figuring out the identity of those people is actually a really good starting point. Try to make a buyer persona, a complete profile of the average person who is likely to shop at your online store. Search online for statistics to make your profile more accurate, and use online communities to get feedback from more experienced sellers.
DreamHost Glossary
Persona
In marketing, "persona" refers to a fictional customer that reflects your primary audience (or one of them). Businesses develop personas to understand better who they're marketing to and how to sell to them.
Read More
Once you know who you're selling to, it's time to build a digital marketing strategy. Here are some ideas of what to include:
SEO: Search Engine Optimization makes your site easy to find when people look for specific phrases on search engines.
Social media: Most successful dropshippers use social platforms to reach potential customers.
Email marketing: Once you have the attention of possible buyers, you can keep them engaged and drive more sales by sending regular updates via email.
Deals and promotions: Limited-time price drops, coupon codes, and referral offers can all help to keep sales flowing, even during quiet periods.
Advertising: Whether it's search ads, social media ads, or some other form of paid promotion, advertising can supplement the other parts of your marketing strategy.
DreamHost Glossary
SEO
Search Engine Optimization (SEO) is the practice of improving a site's ranking in search results. Search results are aggregated based on a number of factors, including a site's relevance and quality. Optimizing your site for these factors can help boost your rankings.
Read More
Another key part of promoting your store is retargeting. This is where you deliver promotions and ads to people who previously visited your store, but didn't make a purchase. The idea here is to persuade them to follow through.
Retargeting is usually pretty effective. Many people who don't make a purchase simply get distracted or pause during the shopping process, and fail to follow through. By giving them a reminder, you can easily reignite the original interest.
Optimizing For Conversions
DreamHost Glossary
Conversion
A website conversion is any action a user takes on a site that moves them further into the sales funnel. Examples include filling out a web form, clicking a call to action, or purchasing a product.
Read More
An effective marketing strategy should bring people to your online store. Once they arrive, you still need to convince them to make a purchase.
The quality of your product pages is key here. Each page should include the following elements:
A descriptive title: Help customers instantly understand what they're looking at.
Multiple images: People want to see what they are buying, down to the last detail.
A thorough product description: Don't ramble on about features; explain how the product can help your target audience.
Other details: You can also include FAQs about the product, specifications, and customer reviews.
The other main area of your site to optimize for conversions is checkout. This is where people actually have to pay for something in their cart. If they encounter much friction, it gives them a reason to withdraw from the purchase.
As such, try to make your checkout process streamlined. Only collect the information you need, and allow people to set up an account where their personal details are stored for the next purchase.
Step 6: Think About Customer Service
As a dropshipper, the point of purchase can seem like the end destination. Everything that happens next is handled by a third-party supplier, after all.
But it's worth remembering that the people who buy from your store are your customers. If anything goes wrong, it's your responsibility to make it right.
For this reason, it's wise to consider customer service while you're still setting up your store. What if a customer wants to return an item or make a complaint? How will they get in touch? How will you handle each case?
As a starting point, make it really easy for customers and potential buyers to get in touch. Create a dedicated contact page, and monitor at least two channels. Under all circumstances, consumers value swift communication.
Next, make sure to list a refund policy on your site. This should cover:
Which products can be returned or exchanged
Who pays shipping costs on refunds
The timeframe for refunds and returns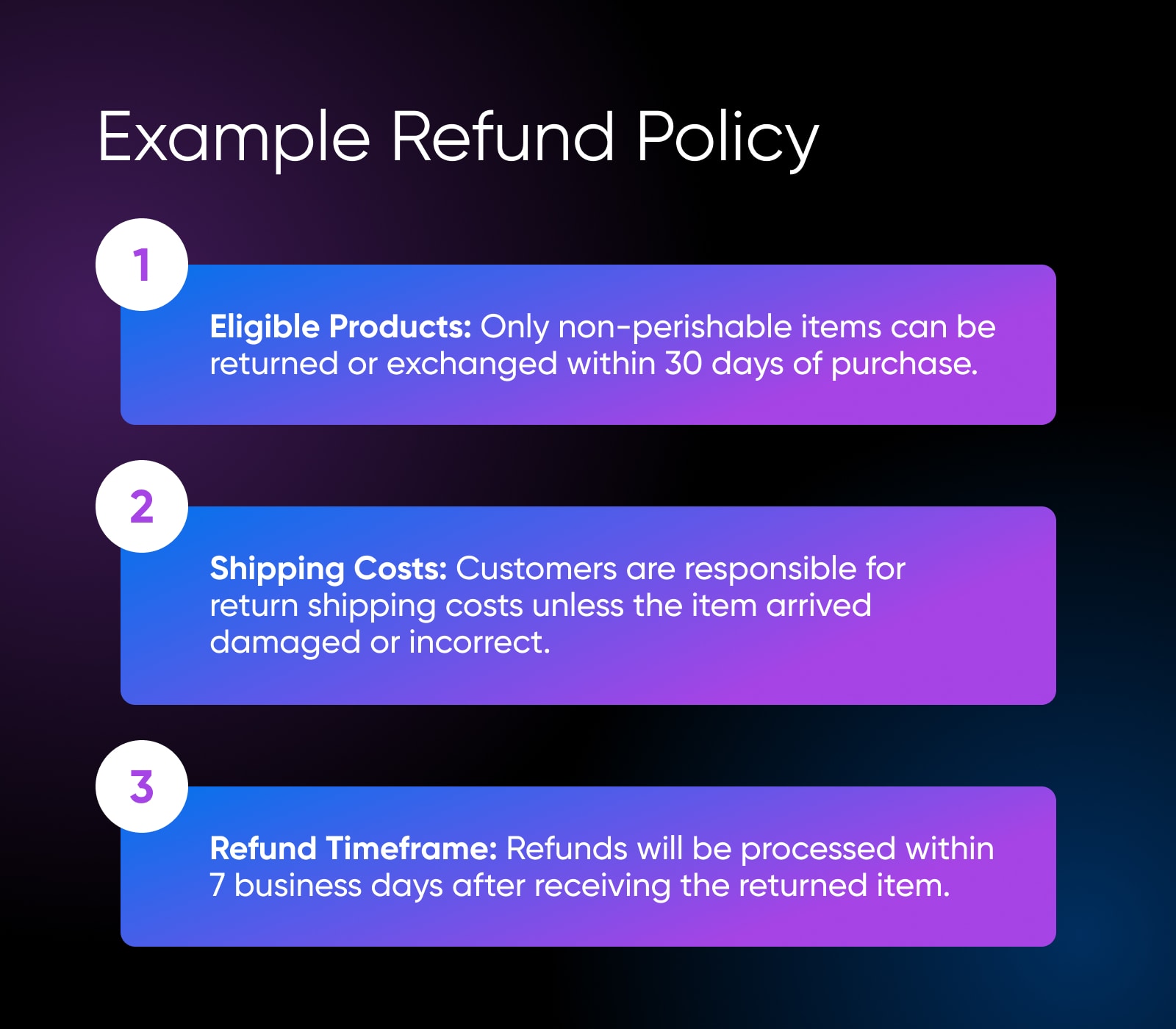 A clearly stated policy can help if a customer really kicks off. Just be aware that your terms do not override local consumer laws.
When you start processing such requests, it's important to keep records of each case. If a customer later goes down the legal route, this will ensure you have evidence to back up your story.
As your store grows, you might find that the volume of support requests becomes difficult to manage. At this point, many dropshippers start outsourcing to specialist firms that provide customer support as a service.
Remember that customer service can also apply before someone makes a purchase. Sometimes, potential customers have questions they want to be answered before they part with their hard-earned money. If you can provide that reassurance in a timely fashion, you're likely to unlock more sales.
Step 7: Analyze And Optimize
Having set up and promoted your store, you should hopefully start to see the first few sales coming in. This feels really good at first, but every online entrepreneur is chasing the big bucks.
To turn your small business into a dropshipping empire, it's essential to follow the numbers. Every visitor, every click, and every sale is a chance to learn something about your customers and what they respond to.
To access this information, you will need to set up some analytics. Google is the best free option here, but other tools like Crazy Egg can provide a more detailed analysis of customer behavior on your site.
Data can reveal which products are selling well, and which are not seeing much interest. You can also try different store designs to see which performs the best, and measure the improvement when you add new features to your site.
What is just as important is to monitor the market. Successful dropshippers shift with demand, stocking their store with trending products and removing the products that have gone out of fashion. Once you get ahead of the game, you need to work to stay there!
5 Secrets To Successful Dropshipping
The steps mentioned above provide the perfect blueprint for any dropshipping startup. However, there's more to this business than meets the eye. Here are some key tips that will help to elevate your store above the competition:
1) Build A Relationship With Your Supplier
It's easy to think of dropshipping as a plug-in-and-play solution. The reality can be quite different. Shipping products across the world on demand is no easy task, and even the best company will sometimes mess up or suffer from their own problems.
This is why it's really important to treat your dropshipping provider as a partner. Establishing lines of communication allows you to ask questions and solve problems when things go awry. In addition, you may gain access to information about stock levels and upcoming products.
2) Don't Be Afraid To Invest In Ads
As a dropshipper, you sell products that are not unique. As such, the success of your new store will largely depend on the effectiveness of your digital marketing strategy.
While it's important to put plenty of effort into promoting your offers, hard work will only take you so far. That's why most successful dropshippers put money into ads.
As we discussed earlier, dropshipping (and e-commerce in general) is super competitive. Even if you operate within a small niche, there will be dozens of other online stores competing for the attention of your target customers. Ads can help you reach those individuals first, giving you a major advantage.
There are several places you can spend your money:
Google search ads
Facebook ads
Pinterest ads
Instagram ads
Sponsorships
Influencer partnerships
While you don't want to splash the cash too early, many new business owners make the mistake of underinvesting when it comes to ads. As a result, they see slow growth — and some give up as a result.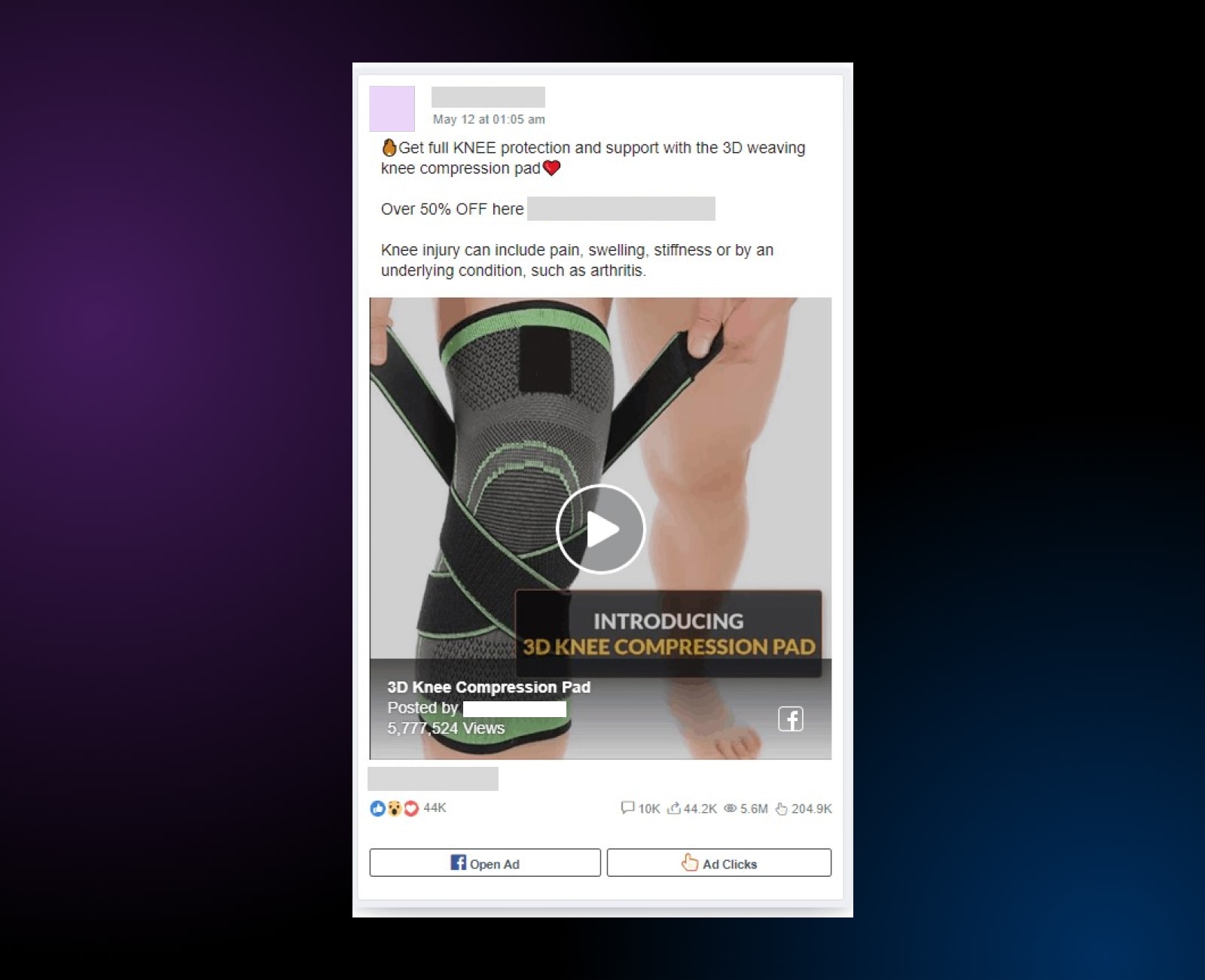 3) Utilize Social Proof
If someone you know recommends a store, you're more likely to shop there than with a competitor. This is the power of social proof.
Social proof can be defined as any content from an outside source that backs up your claims. That includes referrals, customer reviews, expert analysis, statistics, and even press appearances.
Including social proof on your website can help to build trust in your brand. Likewise, you can include social proof on individual product pages to prove the quality of your goods. It's a highly effective tactic that is used by every major online retailer.
4) Embrace Social Media
There is no incorrect way to promote your dropshipping store. But if you look at the top earners in this game, they have one major thing in common: they all utilize social media.
Apps like TikTok, Pinterest, and Instagram are great for reaching millions of people, and the focus on visual content means you can show off your products. When a video goes viral, it's common to see thousands of sales in a short period of time.
Of course, going viral is never assured. Instead, try to post consistently and aim for consistent growth. The return on your time investment should grow over time.
5) Use A Reliable Platform
If you're new to dropshipping, it might be tempting to use a really cheap site builder to create your store and "test the water."
A word of advice: don't waste your time.
Dropshipping works when you have a site that looks the part and performs well. The only way to access that kind of technology is by choosing a dedicated e-commerce solution.
Start Your E-commerce Empire With DreamHost
If you're looking for a fast, reliable, and affordable way to launch your dropshipping business, DreamHost can help.
We offer managed WooCommerce hosting with 99.9% uptime guaranteed. Every plan offers impressive speed, unmetered bandwidth, and automatic backups. You also get a free domain name, and a free SSL certificate. What's more, plans start at just $16.95 per month.
Sign up today to get started on your dropshipping journey. We can't wait to see your store!
Your Great Idea Starts with a Domain Name
Don't let someone else register your URL. Search DreamHost's 400+ TLDs to find the perfect fit for your website.