6 Compelling Templates You Can Use to Create Your Website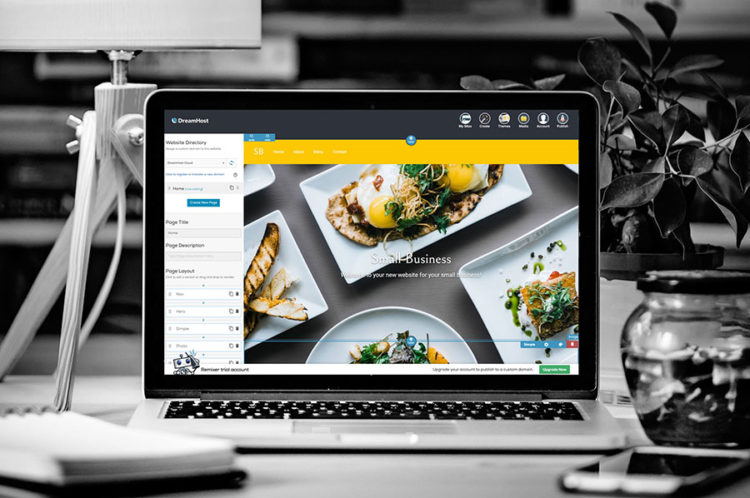 Using a template for your website is a smart way to create a framework without having to build everything from scratch. If you're a WordPress user, you'll notice that templates serve nearly an identical function to themes. They give you a starting point, which you can then customize.
The best templates are usually tailored to a specific purpose and should be easy to edit so they match your preferences perfectly. Fortunately, our Remixer website builder contains a number of compelling and functional templates, also known as Remixer themes. Each can be easily configured using a simple click-to-edit interface.
In this guide, we'll look at the different types of websites you can create in Remixer and show you the templates that will get you there.
1. Small Business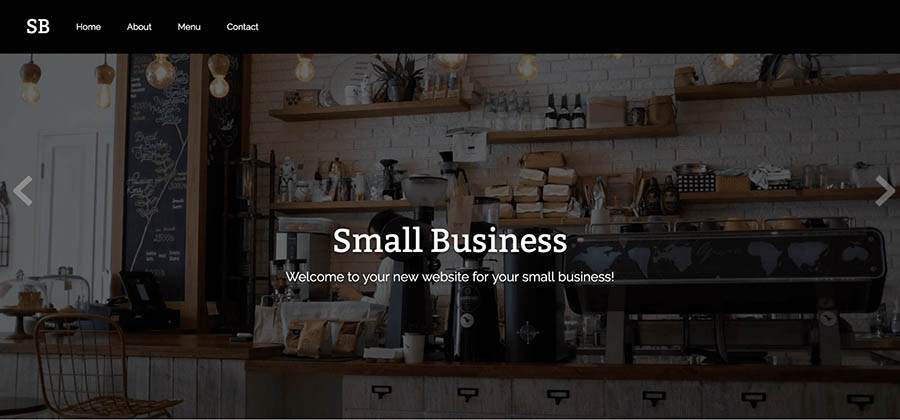 As a small business owner, you'll want a site that clearly highlights your products or services and provides all the information your potential customers are likely to need. Fortunately, the Small Business template is a great place to start.
This template is ideal for small businesses that want a simple but attention-grabbing landing page. By default, it contains sections where you can highlight featured products with both an image and supporting details.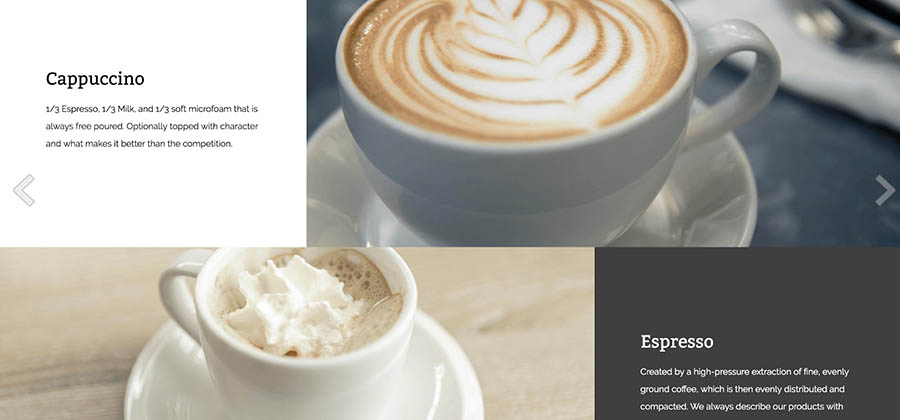 The Small Business template is also equipped with an animated slider, where you can add customer reviews and testimonials. This is a perfect way to create a vivid and engaging page without making it feel cluttered.
Toward the bottom of the page, you'll find a menu and contact details. Here you can add practical information for your potential and existing clients. Naturally, the menu won't apply to all businesses, but you're free to use the Remixer tools to replace it with a section that is more appropriate to your requirements.
Also Recommended: Bistro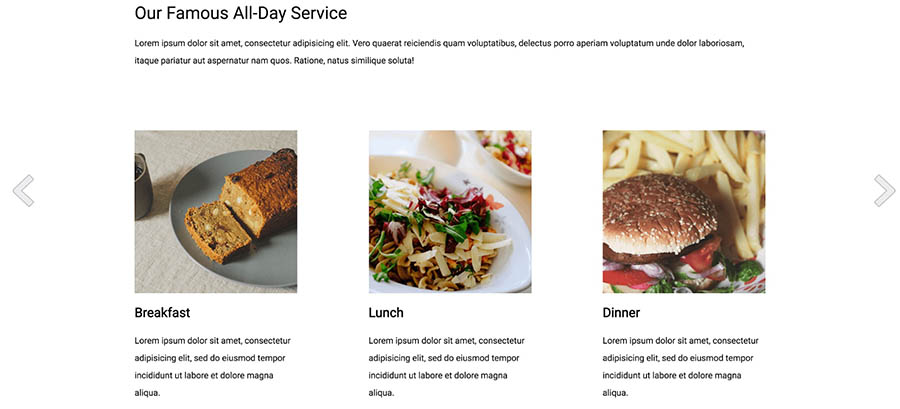 If your business is based around food (or you want a sleek and simple site for a restaurant or food truck), you might also want to consider the Bistro template. This option is focused on presenting information in a straightforward manner, featuring product images and a menu front and center.
In a nutshell, Bistro is a no-frills option that still looks very appealing. With this template, you can easily create a functional and professional site in minutes by adding your own menu and images.
2. Professional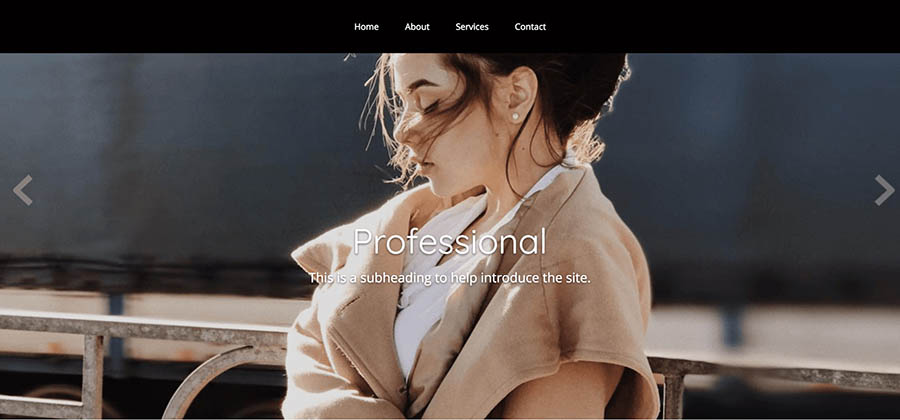 Creating an effective website about yourself relies on solid storytelling. You have to show off your skills, experience, and accomplishments in a way that's engaging. This isn't always easy, but using the Professional template will help you along the way.
This template is designed to highlight a professional individual and their accomplishments. Whether you're a photographer, fashion designer, or another type of creative professional, this template can be used to show off your skills in the best possible light.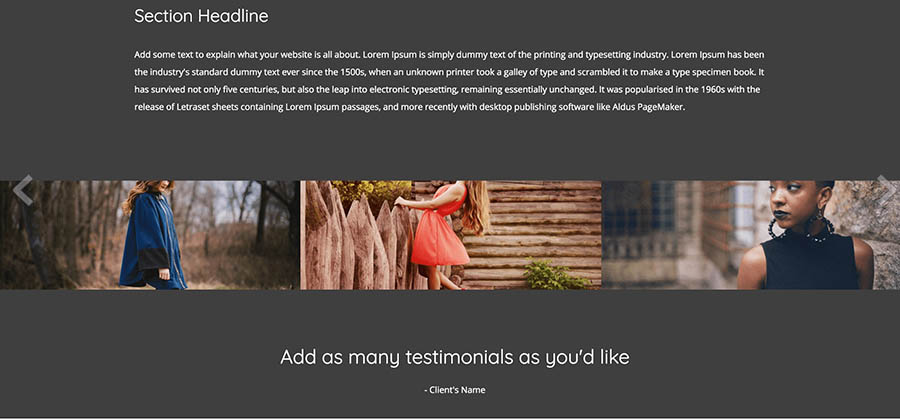 There are places to add testimonials, along with plenty of images. The included gallery feature enables users to click on photos to see their full-size versions. Naturally, you can customize the gallery to suit your requirements. Plus, by adding your own story to this template, you can quickly display your skill set to potential collaborators and clients.
Also Recommended: Presenter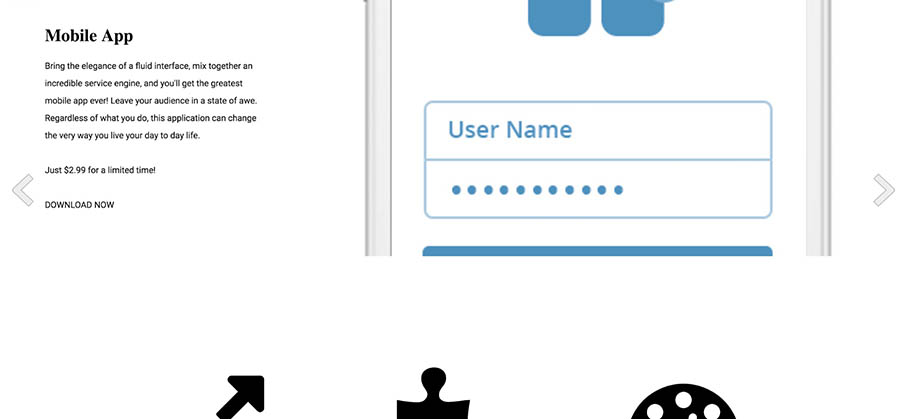 If the focus of your site is not yourself but a single product, the Presenter template has your back. This is a very clean and simple template, which can be used to highlight an individual product or service effectively.
The first thing you'll see in this template is a prominent product image along with supporting information and a clear Call to Action (CTA). Scrolling down, you'll find sections where you can discuss the benefits and features of the product. All you have to do is to replace the dummy content with your own copy, and you'll have a robust product landing page in no time.
3. Event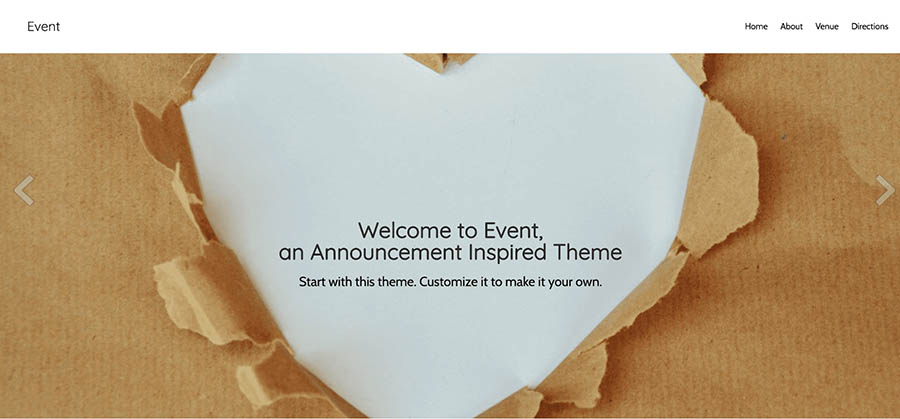 If you're planning a gathering that requires complex logistics and information that needs to be made available to a lot of people, the Event template is a great fit. The default template uses a wedding as the event in question, but you can use it for pretty much any occasion you need an online portal for.
This template includes sections covering the event's location and time, and even offers an image gallery.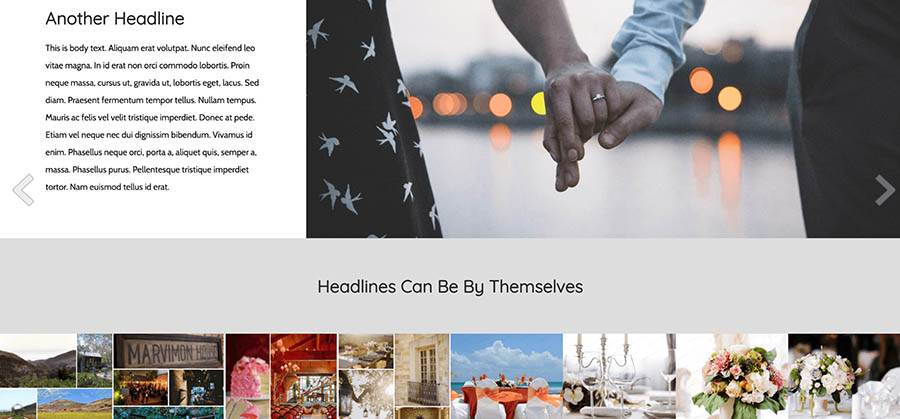 You could also use this template for a wide range of events — from a birthday or graduation to a corporate event or conference. The great thing about this template is that Remixer enables you to make the finished site all your own, just as much as the event itself.
Also Recommended: Capture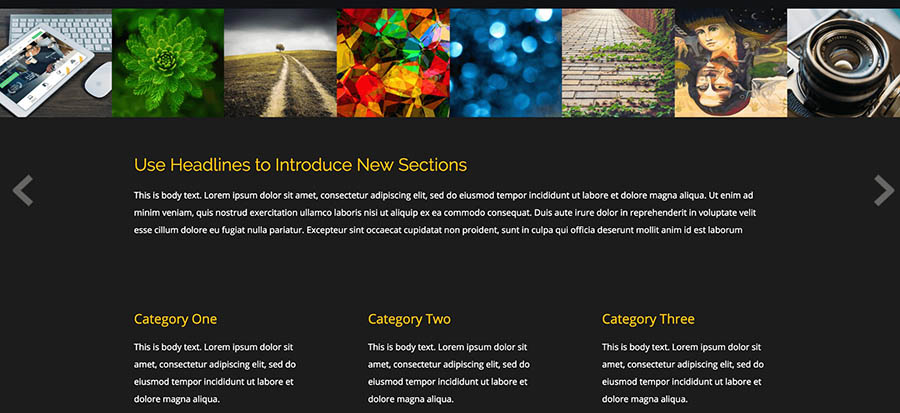 The Capture template is a very basic but stylish alternative to Event. If your occasion doesn't require as much complexity, this template might be for you. Perhaps it's a concert or business event, for example, and you only need to provide simple information.
The dark theme and pre-included photo gallery make Capture stand out without being flashy. If you scroll down, you'll also see the contact form, which you can use to let visitors ask questions or even sign up for the event.
4. Creative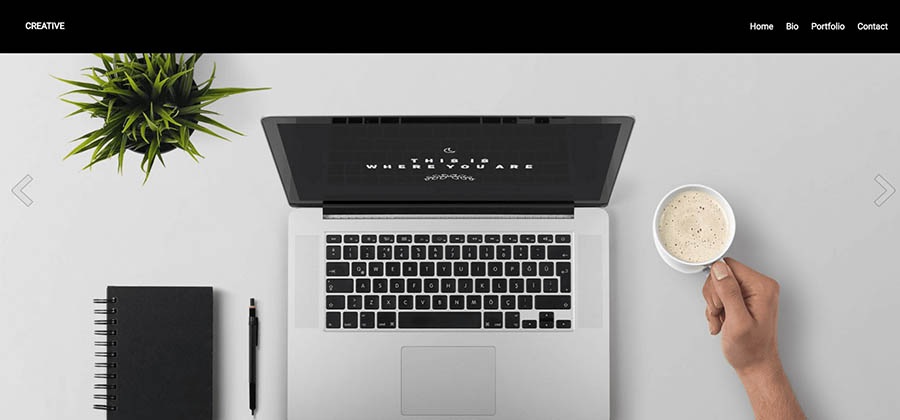 Sometimes you want your work to speak for itself. As a creative professional, your primary focus is on the work you create, and you'll likely want your site to reflect that. If that's the case, the elegant Creative template is for you.
This is a minimalist template with very little text content, which instead focuses on white space that lets the images take the spotlight. You can use this feature to highlight your portfolio, without cluttering the site with unnecessary content.

Naturally, you can tailor your portfolio to match the kind of work you want to feature. For example, you can add more text to describe each piece or take the text out entirely to give your work even more space to shine.
Using the Creative template is one of the fastest and simplest ways to highlight your artwork or designs on your website. The customizability of Remixer also enables you to easily configure the base template to create something unique with minimal time and effort.
Also Recommended: The Traveler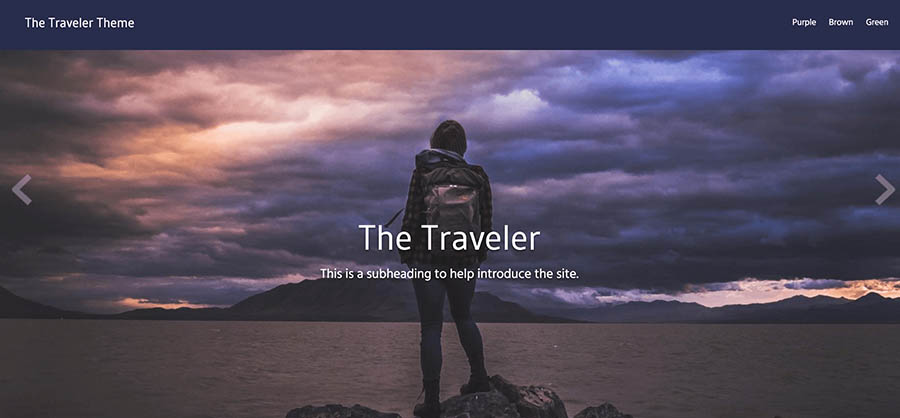 If you want to share an experience or story, The Traveler lets you do that with a captivating design. It's a more content-heavy option and enables you to construct a story using your art.
Images, colors, and text are used together to let you create something attention-grabbing and unique. You can choose from a handful of color schemes, and customize everything to construct a design that is best suited to telling the story of your work.
Be Awesome on the Internet
Join our monthly newsletter for tips and tricks to build your dream website!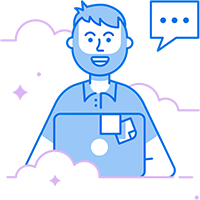 5. Storyteller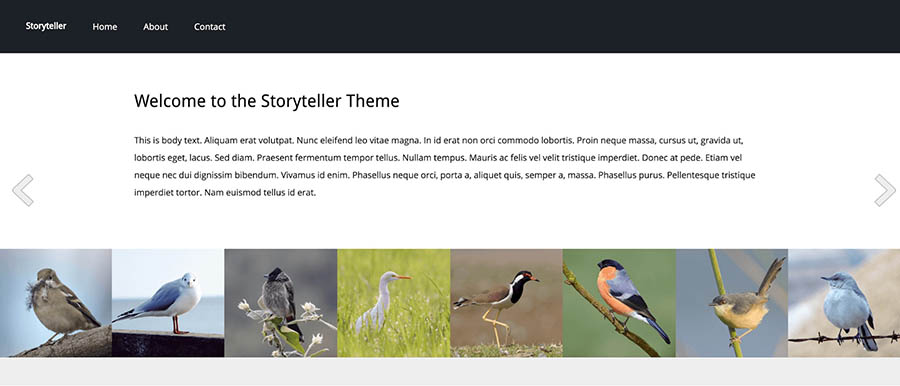 Storyteller is a breezy and versatile template that lets you work with several different types of content. While not strictly a blog, it uses a similar style to help text, video, featured images, and photo galleries all come together.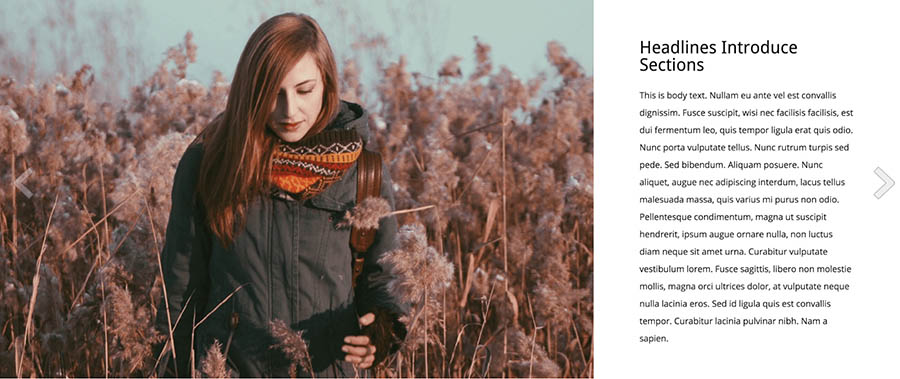 As the name implies, this template is a solid choice for those who want to tell a story with their content. The way different elements are contrasted and complement each other opens up many creative design options.
Also Recommended: Documentation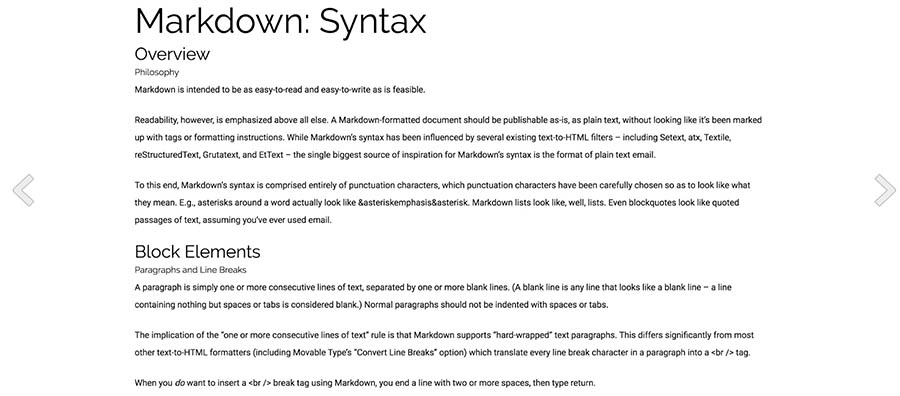 If you want the most scaled-down, no-frills approach to website design, Documentation may be what you're looking for. This is a template created especially for text content with minimal styling. It's perfect if you want to include large amounts of text without any flashy formatting or content. Plus, it's highly functional and very easy to maintain.
6. Startup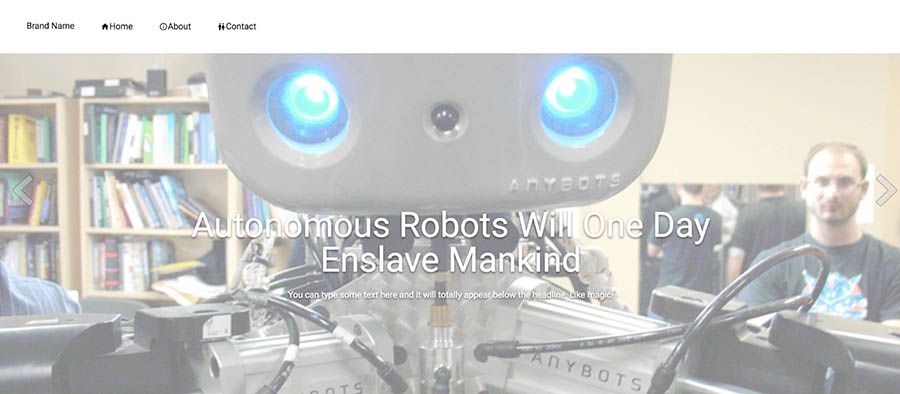 If you're a startup business looking to promote a unique idea, we recommend the aptly-named Startup template. The goal of this template is to present and explain your business using a clean design. Images and text get plenty of space to stand out, which makes it easy to highlight the benefits of your business.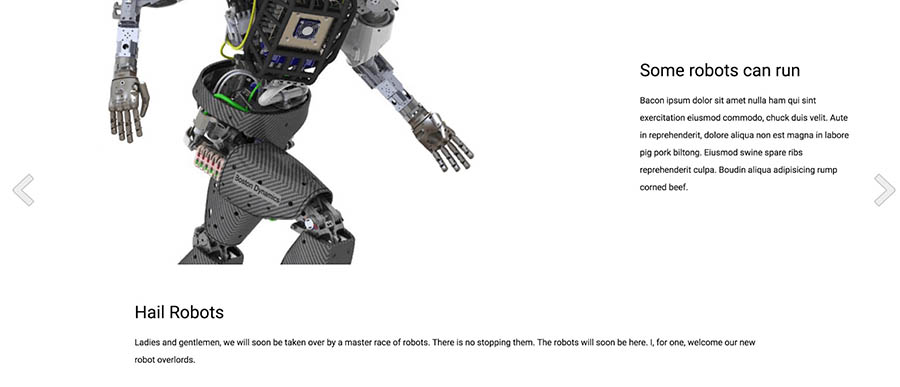 As with all landing pages, this one is built around a singular focus that you want to impart to the visitor. In this case, that focus is your idea. The sections that combine images and text enable you to tell your business' story, explain what you do, and illustrate the benefits of your work.
Also Recommended: Sound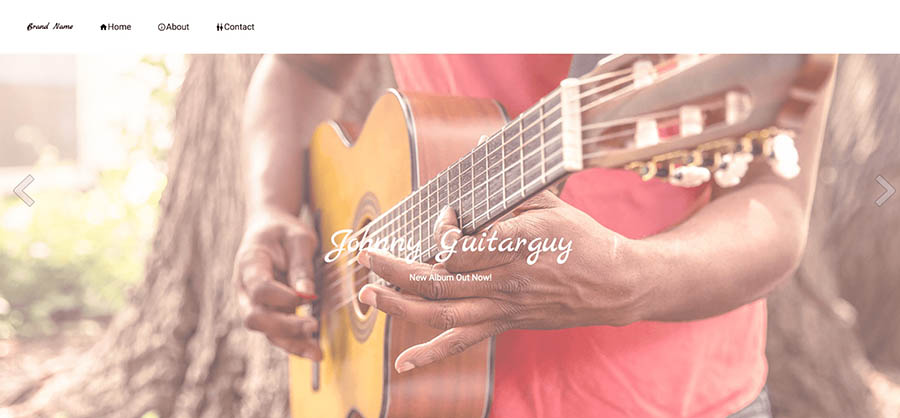 Perhaps your startup is a little more personal than a company that designs robots. Maybe it's just you, your band, and your instruments. In that case, the Sound template is ideal for showcasing your work. This design includes a tour schedule, a place to introduce the band members, and a video section where you can show off your stuff.
Need a Beautiful Website?
Design it yourself with Remixer, our easy-to-use website builder. No coding required.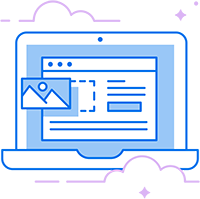 Finding Your Perfect Fit
Creating a website used to be a time-consuming, technical process that required experience and patience. But times have changed.
Remixer, along with its many included templates, enables you to create just about any type of website you can envision. Plus, the click-to-edit interface makes it easy to customize your template to match your unique needs. In short, this is a perfect solution for when you want a fast, easy tool that requires little-to-no prior experience.