The Ultimate Guide to Getting Started With DreamPress
Welcome to DreamPress! First things first: pat yourself on the back, brush your shoulders off, and take a bow. You've made an excellent decision.
Why?
Because DreamPress is the luxury yacht of managed WordPress hosting (trips to Ibiza, champagne wishes, and caviar dreams not included). Consider us your trusty — although slightly salty — crew, ready to assist as you begin your voyage.
Our first order of business: teach you the ropes with an in-depth tour of DreamPress.
First, we'll cover all the things you don't have to worry about as you embark on your journey. Then we'll give you some tips on what to do after you sign up — and we'll even point you towards some resources for further learning. Let's set sail.
Launch Your Website with DreamPress
Our automatic updates and strong security defenses take server management off your hands so you can focus on creating a great WordPress site.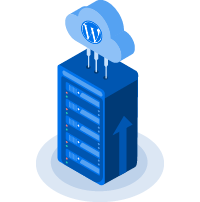 5 Things DreamPress Users Don't Have to Worry About
Managed WordPress hosting is all about convenience.
WordPress may be easy to use
, but every website comes with its own set of maintenance tasks. For example, you'll need to worry about creating regular backups or making sure your site is safe from malicious attacks.
With DreamPress, we take on as many of those tasks as possible. That way, you're free to focus on the important stuff, like creating fantastic content for your visitors. Let's count the things you won't have to worry about after signing up with us:
WordPress and PHP Updates and Backups —

WordPress pushes out regular updates a few times per year. It's important for you always to run the latest version of the software to avoid vulnerabilities and to take advantage of new features. We keep things updated for you, including using the latest, stable version of PHP.  Moreover, we also provide you with multiple options to take care of backups.

Caching —

We set up top-of-the-line caching solutions for every DreamPress website. With our help, your site should always load blazingly fast, and you won't have to set up any third-party caching solutions for it.

Security —

Every DreamPress account includes a free Let's Encrypt SSL certificate to protect data transfers between you and your visitors. Plus, we use our own Web Application Firewall (WAF) to monitor your traffic and protect against Denial of Service (DDoS) attacks and other malicious events.

Support Availability —

DreamPress customers can reach out to our support team anytime they want. Some of our plans even include a concierge phone service, which provides an unparalleled level of support.

Setting up WordPress —

We set up a new WordPress installation for every single customer, including all the perks we've talked about so far. Also, we install a few handpicked plugins and themes so you can get right to work on creating your website.
As far as management goes, there's just one thing we don't take care of for you: updating your plugins and themes. We understand new WordPress versions can cause compatibility issues so we leave it up to you to update plugins and themes when you choose to.
In the event you run into a compatibility issue that affects your website, remember you can create as many backups as you want from your dashboard. We set up a custom backup plugin on all our sites, and we'll tell you how to use yours in the next section.
2 Ways to Control Your DreamPress Account
Like many web hosts, DreamPress provides you with access to a control panel that's separate from your WordPress dashboard. However, we offer a completely custom control panel instead of other solutions, such as cPanel. Let's check it out!
1. Using Your Panel
To access your panel, you'll need to login to your DreamHost account using the username and password you chose when you signed up. Once you're in, you'll see a breakdown of our latest news, any offers we're currently running, and (most importantly) all of your menu options to the left.

Now, let's talk about the rest of the features the control panel offers. You can manage any email accounts you've added to your account by clicking on the Mail tab.

Click on Billing and Account >Manage Account to check out how much storage you have available and what plan you're subscribed to. You can also find information about your current plan and billing cycle and pay an issued bill.
And should you ever run into any problems using your DreamPress account, you can reach out to us from your control panel. Just scroll down until you see the Support tab and click on Contact Support.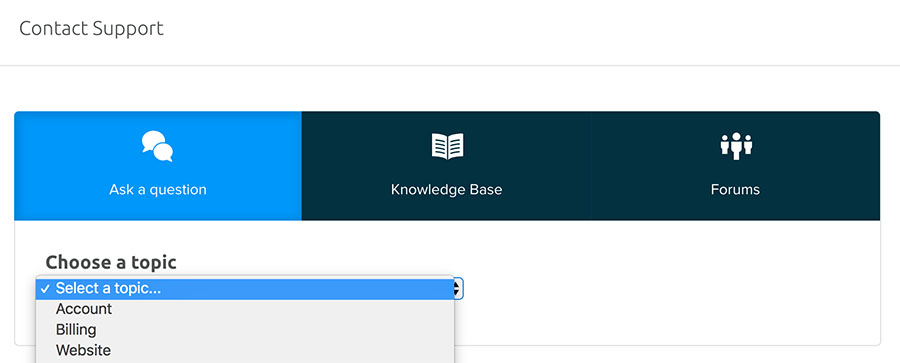 Here, you'll find an option to ask a question to a support representative. Simply indicate what your inquiry is about, then choose if you want to use live chat, submit a ticket, or wait for a call. We take support seriously so feel free to reach out with any issues you might have!
2. Through the WordPress Dashboard
The WordPress control panel is where most of the magic happens. To check out yours, you'll need to access your WordPress login page, which you can find at http://www.yourdomain.com/wp-admin, replacing the yourdomain placeholder with the one associated with your DreamPress account.
You'll then find yourself at the login screen.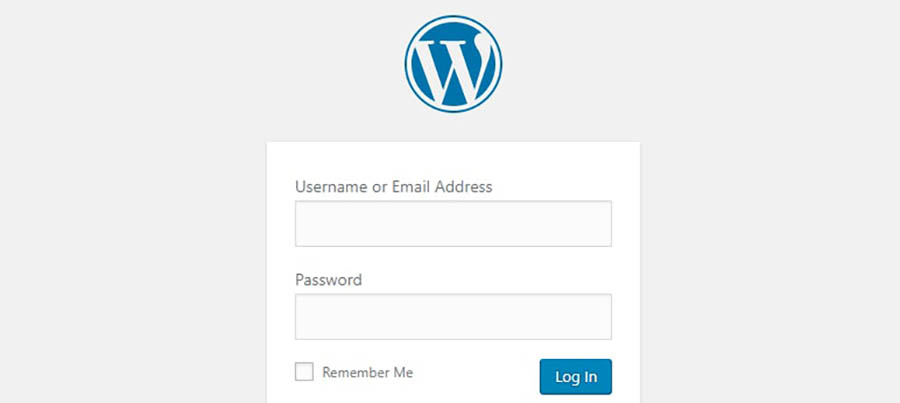 When you signed up for DreamPress, you received an email containing a password reset link. It should enable you to log into your website. Once you're in, you'll be face to face with your own shiny WordPress dashboard.
This is another control panel where you can manage practically all aspects of your website. You should default to the dashboard home page, which contains a Welcome message and some suggestions on what you should do first.
Ignore those for now and continue to scroll down. Below, you'll find an overview of all the content you've published and a simple editor that enables you to save new drafts in a second.

There's also a tab showing any recent activity on your site (such as new comments or posts), and next to it, you can find a list of WordPress news and events.
Aside from your dashboard home, there are a whopping 10 other tabs on your dashboard. You'll want to get to know all of them at some point, but for now, we're going to focus on the most basic ones, starting with Posts.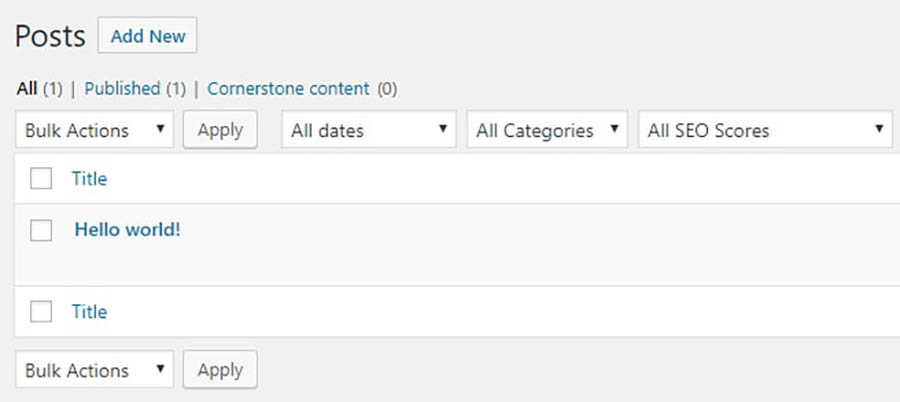 This section enables you to check out all of your existing posts, as well as create new ones by clicking on the Posts > Add New option. Doing that will send you to the WordPress editor, where you can pick a name for your post, type out your expertly-crafted content, and either publish it or save it as a draft.
The Pages tab is very similar. You can also create new pages by clicking on the Pages > Add New button and use the WordPress editor to customize them.

The difference between posts and pages is that the latter is meant to be mostly static (and enables other features at a template level), whereas you'll often be using the Posts screen to write, edit, and publish new articles.
Of course, no post or page is complete without media. You can upload pictures to your posts and pages using the editor and manage your collection of media files from the Media tab.

Clicking on any image here will display a larger preview and enable you to customize its title, caption, and 'alt' text. Once you've prettied up your posts with a few images, you'll want to publish them, which means people will be able to read and interact with them. You can review any comments on your website from the Comments tab.

Keep in mind that your latest comments will also show up at the bottom of your home screen, and you can approve, delete, or reply to them from there too.
Moving on, let's talk about your site's design. There are two related screens: Appearance and Plugins. Within the Appearance > Theme tab, you can choose which theme you want to use.

Usually, WordPress only ships with a handful of default themes, leaving you to download and install any new ones you might want. However, we set up a few high-quality options for you by default, so you activate whichever one you prefer without hassle.
You can also access the WordPress customizer from the Appearance tab, which enables you to tweak your website using a visual editor.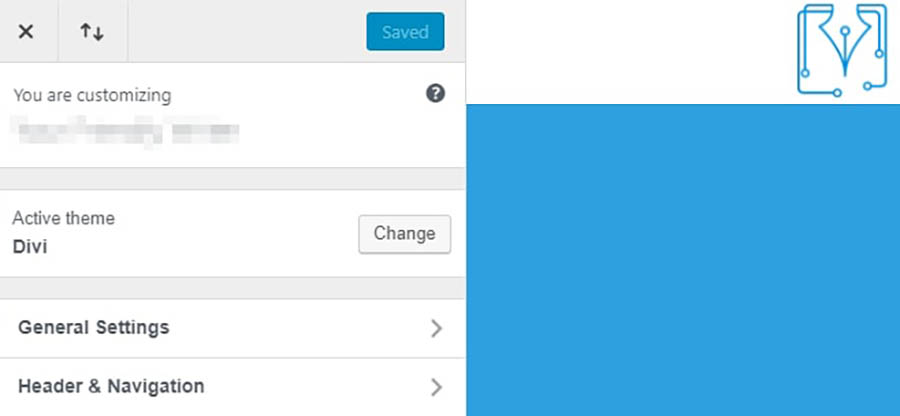 If you think your website needs a little more functionality, you can add any of WordPress' default widgets to it. Navigate to the Appearance > Widgets section, choose which one you want to display and where you want it to appear.

Finally, the Appearance tab also houses one of WordPress' most essential features — its menu editor. You can find it at Appearance > Menu and use it to customize your website's navigation structure.

Moving on, the Plugins tab is a lot more straightforward but no less important. Inside, you'll find a list of all the plugins on your website. From here, you can activate, deactivate, and delete plugins as you want.

Just as with themes, we include a couple of essential plugins on every DreamPress website. For example, we use the Varnish HTTP Purge plugin to clear your website's cache for faster loading times. We also include copies of the popular Jetpack plugin and WPForms, which enables you to set up elements such as contact forms (and much more) with ease.
Perhaps most importantly, we also set up the DreamObjects Backups plugin for all our websites. With it, you can create full backups of your site anytime you want and even schedule them in advance.
Moreover, you have full control over how many backups you want to keep around. In general terms, the more often you backup your site the better, and you should always store a handful of backups — just in case.
Moving on, you'll find the Users tab right below Plugins in your dashboard. From here, you can manage all of your existing users and create new ones with varying privilege levels.

Finally, the WordPress' Settings tab enables you to customize your website's general settings. For example, you can change its title and tagline by going into Settings > General.

This section also enables you to change your administrator address, enable new users to register to your website, and more. Most settings here are relatively straightforward so take a stroll through the section to get acquainted with the rest of them.
Honestly, it would take an entire book to get you thoroughly acquainted with WordPress from the get-go. However, we know you're itching to get started and don't worry — you'll learn the rest as you go along. If you have any doubts or questions, keep reading! We'll tell you where you can find answers for them in a minute.
How to Get the Most Out of DreamPress (In 3 Ways)
By now, you should have a firm grasp on how to navigate your DreamPress account and your WordPress dashboard, so it's time to get a little bit more technical. In this section, we're going to teach you how to get the most out of DreamPress right after you sign up.
1. Enable the Jetpack Plugin
As we mentioned earlier, we pre-install the Jetpack plugin on every DreamPress website. However, before you can enjoy its features, you need to connect the plugin to your WordPress.com account (sign up if you don't have one), by following the on-screen instructions: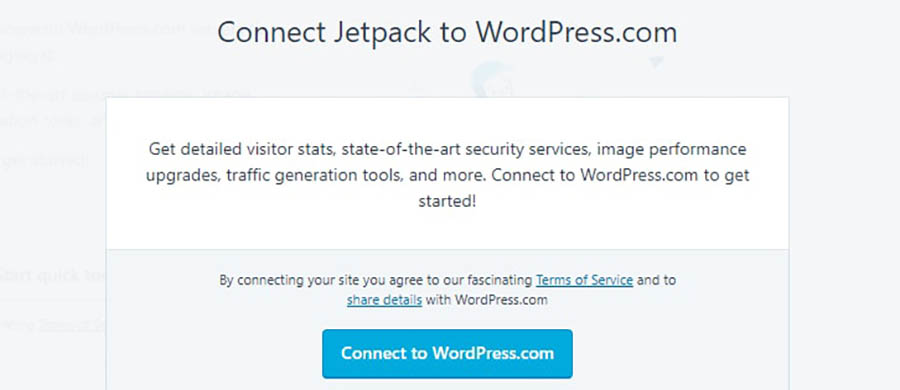 At this point, you'll be able to enjoy many of Jetpack's features, such as implementing sharing buttons, enabling users to subscribe to your website, using photo carousels, and more.
Get More with DreamPress
DreamPress Plus and Pro users get access to Jetpack Professional (and 200+ premium themes) at no added cost!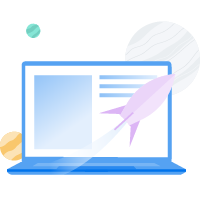 In our opinion, Jetpack is one of the best plugins for adding a plethora of features to your website. Once you've connected it to your WordPress.com account, click on the Activate recommended features button on your site's Jetpack tab.
When you next access the Jetpack tab, you'll be able to check if the plugin has stopped any attacks on your website, monitor downtime, and more. Take your time to get acquainted with Jetpack and your site will thank you for it!
2. Install a Theme
As we mentioned earlier, DreamPress ships with a number of themes you can activate for your website. They could be everything you need when creating your site, but with so many fantastic alternatives you shouldn't feel wedded to them.
Our recommendation is to try out each theme by navigating to Appearance > Themes on your WordPress dashboard. Here, you can activate a theme by mousing over it and clicking on the Activate button.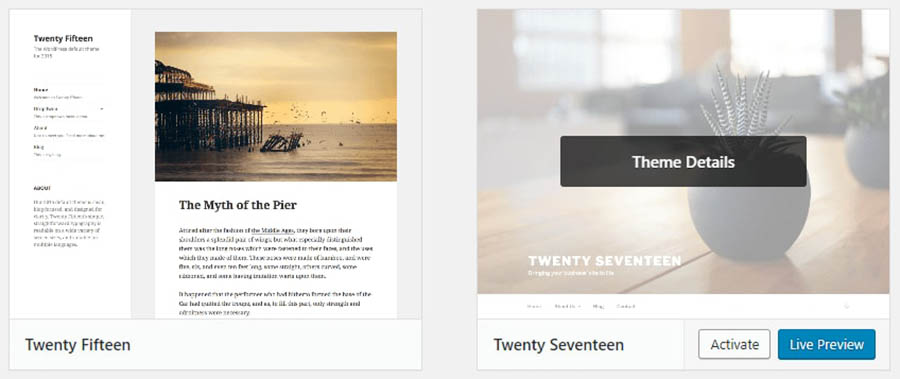 As you might imagine, you can only have one active theme at once, so try out each one in turn until you find one that suits your style. If nothing catches your eye, click on the Add New button on that same tab.  (Pro tip: once you've found a theme you like, be sure to clean house. Keeping unused themes and plugins around could leave your site vulnerable to security issues.)
On the next screen, you can navigate through all of the WordPress-approved free themes stored in the WordPress.org Theme Directory.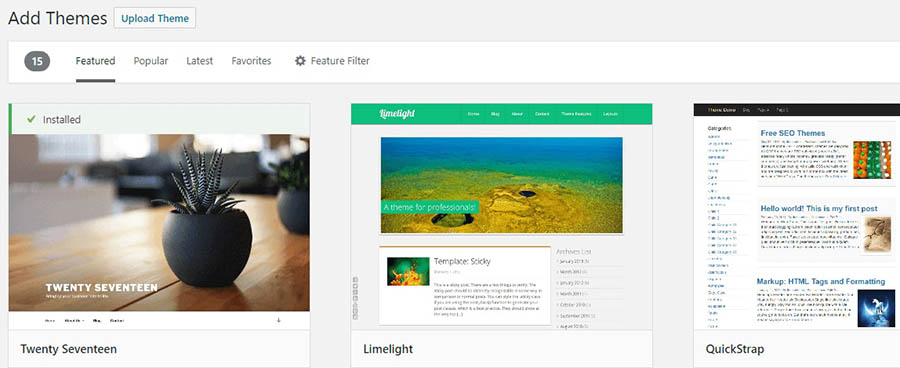 Once the Jetpack plugin is enabled, you'll also see a button at the top of the screen that lets you browse even more free and premium themes.
In our opinion, a good-looking site will attract users, and a quality theme can help without slowing your site down. The options found within Jetpack are a stellar starting point for many different websites.
At some point, many WordPress users end up upgrading to a premium theme. They tend to offer more features and better support, and most of them aren't that expensive. Jetpack includes a number of premium themes, but you may also want to check out the StudioPress and PixelUnion websites.
Those two are DreamPress partners, which means you get a discount on all their themes if you're using our platform by entering a code during checkout. You can also install themes from other sources, but generally speaking, you'll want to stick to reputable vendors. They'll make sure their themes are safe and won't slow your website down.
3. Activate the Yoast SEO Plugin
Search Engine Optimization (SEO) is critical if you want people to find your website organically. When it comes to WordPress, Yoast SEO is the undisputed king of SEO plugins, so it should be your first pick. To install it, go to the Plugins > Add New screen and type Yoast SEO in the search bar to the right. The plugin should appear at the top of the screen.

Click on the Install Now button next to the plugin's name. Now, wait until it turns into a blue button that says Activate and click on it once more. Now, each time you edit a post or a page, you'll find a Yoast SEO widget right at the bottom: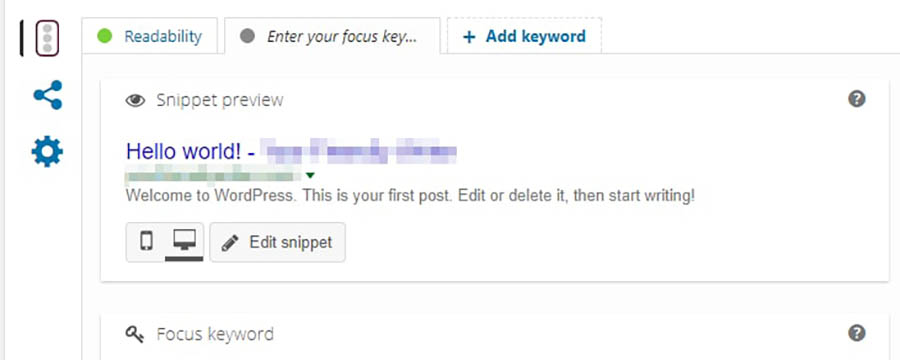 This widget provides you with information about how to optimize your posts depending on which keywords you choose. It's a lot to take in if you're new to WordPress, but trust us — you want to learn as much about SEO as possible right away. If you put in a little effort into learning now, you'll reap the rewards sooner.
Before we move on, you'll want to connect your Yoast SEO plugin to Google Search Console (GSC). This will enable you to track any errors Google finds on your site so you can fix them right away. To do this, go to SEO > Search Console on your dashboard. Once you're in, the plugin will ask for your Google Authorization Code to connect to GSC.
If you don't know how to get your authorization code, follow these instructions. They will take you all the way from getting your code to connecting Yoast SEO with GSC and getting started with it.
5 Helpful Resources to Help You Learn More About DreamPress and WordPress
Like a sailor can weave a fish story, we can talk for days about WordPress. But instead, we'll wrap things up with a list of helpful resources that you can check out as you start building your website.
DreamHost's WordPress Guide

—

We created a free e-course to help our users learn how to use WordPress. This massive content library includes in-depth guides on everything WordPress related, from FAQs to developer hacks and managed hosting helps.
DreamHost's Knowledge Base 

—

Our in-house Knowledge Base goes into a lot more depth about our platform's features and how to use them. Check it out if you run into any problems with your control panel.
DreamHost Community 

—

 Our community forums are the perfect place to connect with WordPress experts, ask questions about the platform, and even troubleshoot issues with your website.
WordPress.org Forums 

—

 The official WordPress.org forums are a fantastic place to ask questions about how to use the platform or troubleshoot errors.
Our Support Team 

—

 You can always reach out to our amazing support team if you have any questions on how to do something or run into any problems with your website. They're all well-versed in WordPress and chances are they'll be able to help you in no time. What's more, on higher DreamPress tiers, you'll get concierge phone support — luxury yacht, remember?
In most cases, you can find answers to any questions you might have with one of those resources. Your first stop in case of any problems should always be our Knowledge Base. You'll probably find the solution to your questions there, but if not, you can always take a look at our community forums or reach out to a support agent.
Get Content Delivered Straight to Your Inbox
Subscribe to our blog and receive great content just like this delivered straight to your inbox.
Bon Voyage
There are a lot of options when it comes to managed WordPress hosting, but you've made the right decision by choosing DreamPress. We've carefully crafted every aspect of the DreamPress experience for, well, smooth sailing. Since you don't have to worry about maintenance tasks, you're free to focus on creating the best website you can.