How to Hire a Developer to Create a Custom WordPress Theme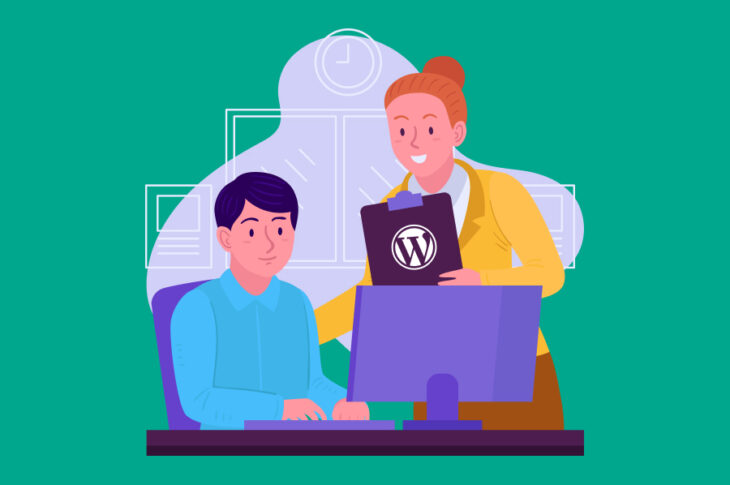 WordPress has a vast array of themes for you to choose from, both free and premium. Many are so advanced that they are fully customizable without any coding or design knowledge. However, if you still can't find exactly what you need, you may want to consider hiring a developer to create a custom theme for you.
Employing a developer enables you to build a theme to your exact specifications while ensuring a completely unique design. It lets you stand out from the competition yet frees you up to focus on running your site rather than customizing it.
Why You May Need a Custom WordPress Theme
If you've ever toured a WordPress theme directory or premium theme marketplace, you know there are countless high-quality themes available for you to use immediately. However, if you find that these options come close but don't quite deliver what you need, you may want to use a custom theme instead.
While going the custom route may add time and expense to your plans, it is definitely worth considering if you have an exact vision for your site. A custom theme offers several benefits since it:
Has exactly the visual appeal and functionality you need.
Removes the bloat of options that you won't use.
Lets you have a say in the quality during every step of the development process.
While creating your own WordPress theme is a great option to level up your skills, it can be a timely process. So if you're short on time or simply more interested in focusing on your site's content rather than the code, hiring a developer will allow you to get your ideal theme without a steep learning curve.
How to Find the Right WordPress Theme Developer (2 Key Considerations)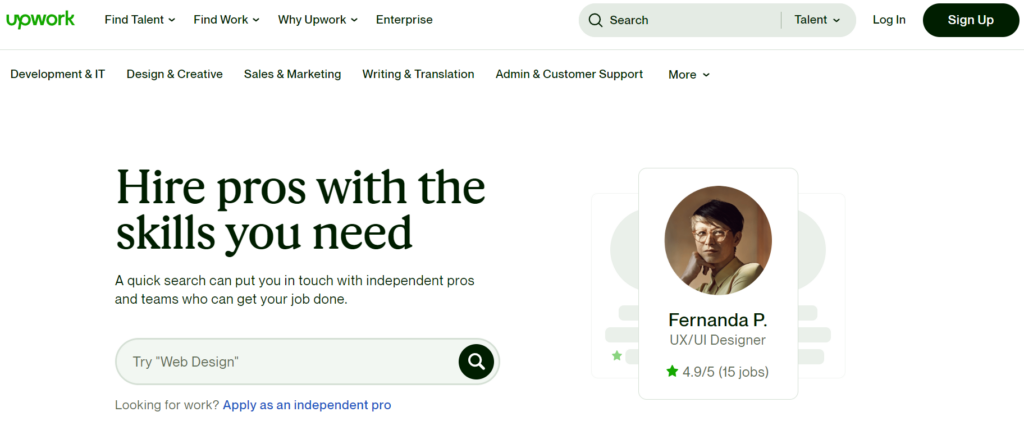 When trying to choose a developer, you'll need to do some research and decide exactly what you need and what you want. Willing developers are plentiful at various rates, so having a clear picture of what you want helps you set goals before you sink time and money into your theme project.
1. Understand What You Want from Your WordPress Theme and Developer
Before you can hire a developer or even start looking for one, you'll need to ask yourself what you want from your theme (and consider a few other key questions).
Are you looking for purely visual customization, or is there specific functionality that you require? The answer to this question will help you decide whether you're only hiring a developer or if you also need a designer.
The route you choose will depend on what you need:
A designer may be able to provide you with a beautiful layout and perfect visuals but might not be able to code the design as a functional theme.
While a developer can code your site and include needed functionality, they may not be able to create the visual experience you want.
Using a combination designer/developer may require multiple hires, or you may need to work with an agency to get the results you want.
Using an agency might be best if you don't currently have a specific design to work with. It can provide you with the visual design, quality code, and (in most cases) a single point of contact to help you manage the process for both.
2. Know Where to Find a WordPress Developer to Suit Your Needs
If your design is solid, you can hire any quality developer to code it for you. However, you'll need to vet them thoroughly to make sure they will complete your project to your satisfaction and within the timeframe you set. There are a few ways to approach this situation:
Work with an agency. Most agencies will provide a project manager as your single point of contact. If you haven't settled on a design or the design you want needs adjustments for functionality, having a project manager can help you decide your next steps.
Hire a freelancer from a bidding site. Platforms like Upwork and Guru enable you to set a price based on the work you need done. You can accept bids from freelance designers and developers, and make your decision based on their previous work and skill set.
Use a recommendation. This could be the easiest or the trickiest option to navigate. When getting a recommendation, the key is to make sure that you trust the source.
Attend a WordPress Meetup. The WordPress community is filled with talented developers. Head to the source and meet some in-person at a WordPress Meetup or WordCamp near you.
While your options for hiring someone to build your theme are many, your decision should be based on your budget, goals, and timeframe.
3 Tips For Managing Your Custom WordPress Theme Development Project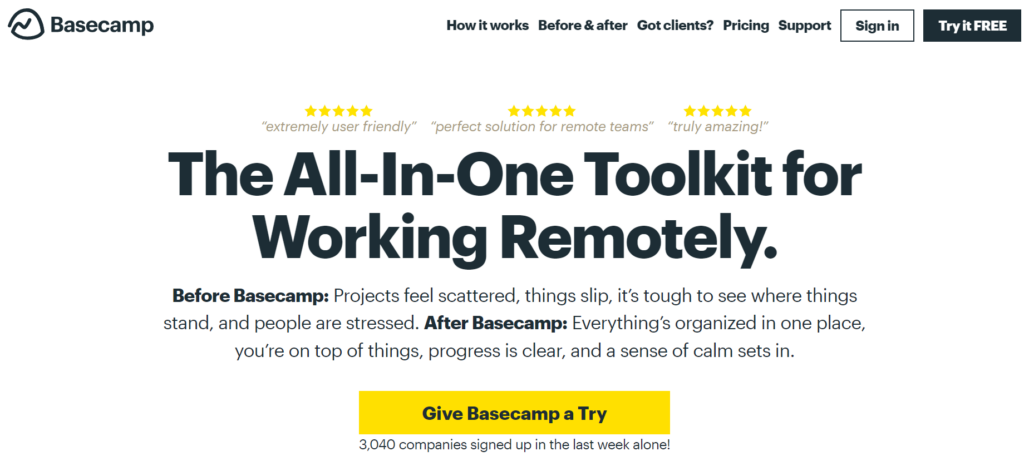 While you may not consider yourself a project manager, you may have to be when it comes to getting your customized theme built and launched. Even if you decide on an agency that will provide a project manager to oversee everything, you'll still need to understand the process if you want a successful product delivered on time for the right price.
1. Understand the Development Process
While an agency may provide you with a project manager, it's crucial that you understand what the process involves beforehand if you want to take control of your project. Regardless of its scope, there are certain milestones you should be aware of:
Design phase and approval: If you haven't nailed down the final visual experience, you'll need to work with your designer and/or developer to finalize it before you move on to coding.
Development phase: Your developer will need time to code out the templates for your pages. If they are working from an approved design, they may need additional files from you or details about what functionality you want.
Testing phase: This is your chance to view your theme on different devices and browsers. If your developer or agency is worth their weight, they will provide a way for you to test your new theme and relay your feedback.
Theme approval and delivery: After testing your theme, you'll want to be clear about what items you'll need to have adjusted before you can launch. If you find any issues during testing, you have to call them out and discuss a timeline for their completion.
This is by no means a definitive list of what you should do when hiring someone to create your theme. Instead, think of this as a set of talking points to use before you sit down with your developer. Understanding what's involved in the process will help you set clear expectations before you start negotiating a price.
Get Content Delivered Straight to Your Inbox
Subscribe to our blog and receive great content just like this delivered straight to your inbox.
2. Set Realistic Expectations for the Project
Once you've decided what you need from your theme and the developer who will build it for you, you'll need to be realistic about what you can accomplish in a given time frame. Start by outlining what you need from your new theme and (if available) provide your prospective developer with the approved design. Make sure they can give you a clear timeline for each phase of the project.
Once you've gone through the details of your project and agreed to the terms, make sure to get them in writing. Be specific about what you expect from your developer when it comes to timelines, deliverables, and pricing. Your developer will also want to list items that you are responsible for, such as your logo in a specified file format, testing timeframes, user expectations, and approval guidelines for the final product.
3. Establish a Consistent Communication Schedule
The entire point of hiring someone to create your custom theme is to free your time up to manage your site. Once you've established a contract that includes timelines and milestones, you can do just that. However, communication is the key to keeping everything on track.
You'll need to establish a method of communication that keeps you up to date on your project. If you prefer in-person meetings or telephone conferences, you'll need to clarify that before you agree to the terms of your contract. Freelancers (or agencies) may require you to use a project management platform like Basecamp, Asana, or Teamwork. If your freelancer or agency doesn't offer a project management platform, there are many free options you can use.
Customize Your WordPress Site
If you've explored your free and premium theme options and found them lacking or aren't sure how to get started, you may want to consider going the custom route. While there are many benefits of hiring someone to create a customized solution, you will need a solid plan to keep the project on track and meet your goals.
A Custom WordPress Website You Can Be Proud Of
Our designers will create a gorgeous WordPress website from scratch to perfectly match your brand.