10 WordPress Plugins to Maximize Your Lead Generation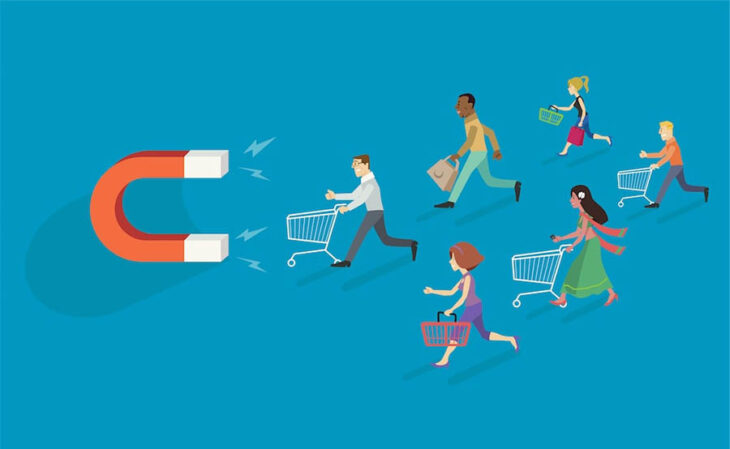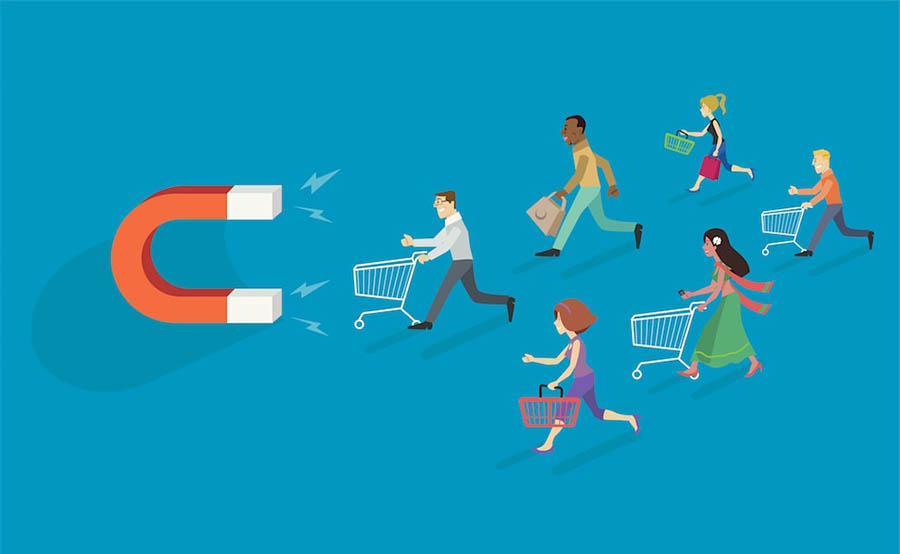 Many businesses use their WordPress websites to sell goods and services online. This is an excellent strategy, but fair warning: It takes some work. After all, you won't see any sales or conversions unless you can attract leads, which means you need to find a way to bring people to your site in the first place.

Lead generation is the process of doing just that — getting potential clients and customers in the door.
There are numerous ways to boost lead generation, but one of the most effective is to use a dedicated tool to streamline the process. This will save you time and resources in the long run and can be more successful than taking a manual approach. 

In this article, we'll introduce 10 WordPress plugins that can help maximize your lead generation efforts and explain what's special about each one. Before that, let's talk a little more about this crucial strategy.
What Lead Generation Is (And How It Relates to Your Website)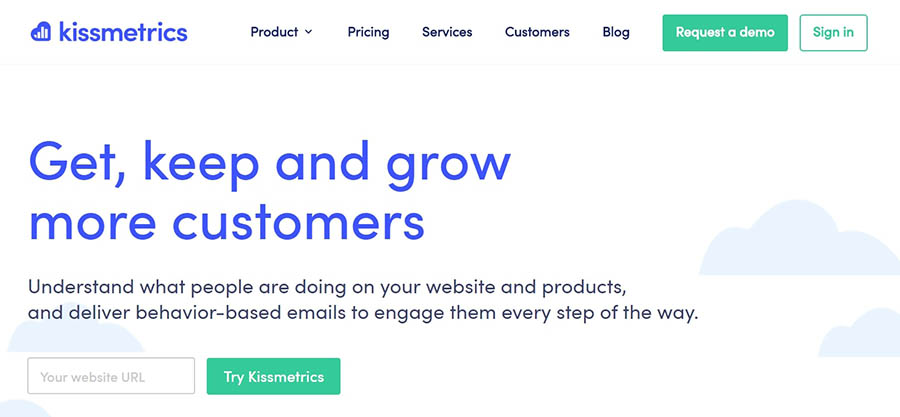 Many WordPress users leverage their website to make money. This could be by attracting clients through a freelance business, selling custom services online, or even starting up a booming e-commerce site full of products. If any of these examples ring true, you need to put some serious effort into lead generation.

You can run a company by focusing mainly on a small, existing audience. However, in order for most businesses to grow and thrive, they need to find a way to consistently attract new customers and clients.  This is referred to as lead generation — the process of getting new 'leads' interested in what you have to offer. The more you can draw in, the greater the conversions you should ultimately see.
WordPress-Optimized Hosting to Power Your Purpose
DreamHost makes sure your WordPress website is fast, secure and always up so your visitors trust you. Plans start at $2.59/mo.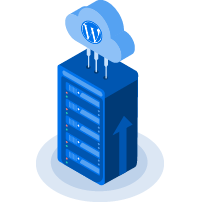 There are dozens of ways to conduct lead generation, both on- and offline. These include direct mail, social media, advertisements, special events, and more. For best results, it's usually smart to focus on multiple channels. However, when it comes to online lead generation, your website will always be a key element. As your business' primary 'home' on the internet, your company site is the perfect place to attract leads and educate them about what you have to offer.

About 96 percent of the visitors who come to your site aren't immediately looking to buy anything — your job is to get their attention and make a connection, so they'll come back when they are ready to make a purchase. For example, you can turn one-time visitors into leads by prompting them to provide their contact information, encouraging them to sign up for an email list or membership, providing support and information through pop-ups and on-site chat programs, and much more.
How WordPress Plugins Can Improve Your Lead Generation (And What to Look For)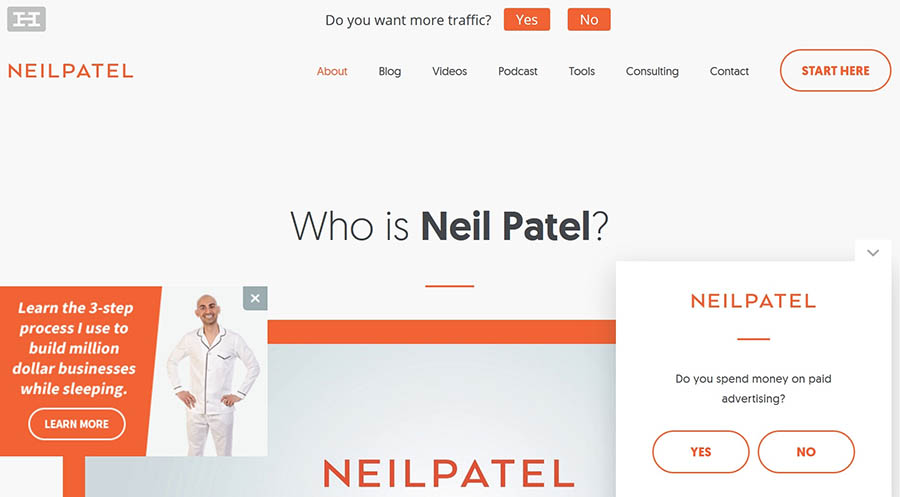 Your website is one of the most valuable tools in your lead generation arsenal. The question is: How do you take advantage of it and find success?
The first step (which you've probably already taken if you're reading this article) is to create your website using WordPress. This is key because the platform offers an easy way to customize your site to make the maximum impact on potential leads.

Of course, we're talking about plugins. If you have any amount of experience with WordPress, you'll know that you can find a plugin to add just about any feature or functionality imaginable to your site. This holds true when it comes to lead generation. There are plenty of plugins you can install that will help you to grab your visitor's attention and encourage them to learn more — what's more, many of the best options are free.

Since there are a lot of ways to conduct lead generation, there is no one set of features a plugin must have to be useful in this area. A wide variety of features can make the job of drawing in potential new customers and clients easier. However, a few key elements to look for are plugins that:

Provide a way to grab visitors' attention, such as through pop-ups or specially-designed buttons.

Offer a strong

Call To Action (CTA)

opportunity, like a contact form or email list sign-up.

Include a way to communicate with and/or educate visitors on what you're selling.

Connect your site and content to other lead generation channels (for example, social media).
You'll also want to follow the general guidelines that apply to choosing any WordPress plugin. Look for options that have strong user reviews and ratings, are updated frequently, and offer support when you need it. If you feel overwhelmed by all the possibilities, don't worry. Throughout the rest of this article, we'll give you a solid place to start by presenting some excellent plugin options for lead generation.
10 WordPress Plugins to Maximize Your Lead Generation
The following 10 plugins are standout tools for making the most out of your lead generation efforts and will be useful for a variety of site types and niches. We've selected them because they all have excellent user reviews and ratings, are kept up-to-date and offer a feature set that will make your job (and by extension, your life) a little easier. Let's check them out!
1. Popups by OptinMonster

If you don't already have an email list for your business, now is the perfect time to set one up. Email marketing is easy to get started with, relatively inexpensive, and offers a host of benefits. It can be leveraged to improve conversion rates and sales — and to generate more and better-quality leads.

Your website is crucial to an effective email marketing strategy because it's how you'll get most of your sign-ups. Enter Popups by OptinMonster. This plugin is focused on helping you build and grow a subscriber list, by attracting your visitor's attention and encouraging them to sign up. You can create custom opt-in forms and design pop-ups, among other eye-catching features.

It's important to understand that OptinMonster is actually a standalone tool that works with many platforms, including WordPress. This particular plugin is designed to integrate OptinMonster with WordPress, which it does effectively. However, you will need to sign up for an account with OptinMonster before you start.

Key Features:

Enables you to create and customize opt-in forms.

Provides mobile-friendly templates to get you started.

Lets you build a variety of pop-ups types, such as timed, scroll-triggered, and mobile-specific.

Offers testing tools to help you get the most out of your lead generation efforts.
Pricing: The plugin itself is free, but as stated earlier, you will need an OptinMonster account. Prices range from $9 to $29 per month, depending on the features you require and the number of sites you're managing.
2. Icegram

Whether you're trying to get visitors to sign up for an email newsletter or hoping to encourage immediate purchases, you'll need to offer strong CTAs. These are elements on your site that provide a 'next step' visitors can take. CTAs are the main way you turn one-time visitors into leads, by encouraging them to interact with your site and deepen their connection.

The best CTAs stand out so that they're easy to notice and more likely to be clicked on. Icegram is a plugin focused on this concept, although it provides a variety of additional features as well. You can use it to create four opt-in types in a number of different styles and tweak them so they are as compelling and attention-grabbing as possible.

Icegram is an excellent multipurpose lead generation tool. It integrates with many popular email marketing services, such as MailChimp, AWeber, and GetResponse, provides analytics and tracking features and is flexible enough to fit the style and needs of almost any WordPress site.

Key Features:
Helps you create and customize opt-in forms in various styles.

Provides many customization and design features so you can make your CTAs look just right.

Includes testing, tracking, and analytics features.

Offers additional customization options for experienced users who are familiar with HTML, CSS, JavaScript, and more.
Pricing: The base Icegram plugin is free and contains enough features to keep most users happy. However, if you need an upgrade, there's a premium version with even more functionality.
3. Email Subscribers & Newsletters

We've already discussed the benefits of email marketing in general. Once you've built a subscriber list, you'll need to decide what kind of content to send out to your audience. There are many options, but a newsletter is one of the best. A consistent newsletter is a perfect way to build a relationship with your audience, and generate goodwill by providing information and valuable content (while at the same time encouraging conversions).

Email Subscribers & Newsletters is made by the same company that created Icegram, the plugin featured above. It's a more targeted option, focused specifically on helping you collect and nurture leads by running a successful email newsletter. With this plugin, you can attract initial leads in the form of subscriptions, and then strengthen your connection with them by easily creating and sending out newsletters.

Key Features:
Includes a compelling subscription box you can place on your website to gather leads.

Lets you send out automated updates to your email list when new posts are published.

Enables you to create and customize newsletters and then send them out manually or at a set time.

Provides notifications when users sign up and lets you see when emails are viewed.
Pricing: Email Subscribers and Newsletters is currently a completely free plugin although future premium versions are planned. Also, it naturally integrates very well with Icegram, if you choose to use both tools.
4. Contact Form & Lead Form Builder

By now it should be clear that if you're interested in creating custom forms for use in lead generation, there are lots of relevant plugins available. However, many plugins that offer this feature provide it as a supplement to other functionality, meaning their options may not be as flexible or varied as you might like. To solve this problem, you can opt for a plugin that focuses solely on enabling you to create forms.
Contact Form & Lead Form Builder is one such plugin and offers the extra benefit of being designed specifically for lead generation forms. With this tool, you can customize forms to your heart's content, adding and ordering your own fields, changing their size, and tweaking their design. After that, you can place them on your site just about anywhere you'd like. This plugin makes it simple — even fun — to build contact and subscription forms that draw in leads consistently.
Key Features:
Enables you to create and customize forms, starting from scratch or from pre-built templates.

Lets you add custom fields and reorder them using a drag-and-drop system.

Offers multiple ways to receive and store lead information (such as through email and in a database).

Provides a shortcode that enables you to add forms to your site anywhere.
Pricing: You can either use the free version of Contact Form & Lead Builder or opt for the premium version with additional features (including a live customizer and the ability to export lead information).
5. Lead Call Buttons

Sometimes, it's so easy to focus on connecting with leads through email and social media that you forget to account for more traditional communication channels. While many leads will prefer to get in touch with you online, some will still opt for the simplicity of calling in with their questions, concerns, and requests.
You can simply list your phone number on your website, but this isn't likely to catch the attention of visitors and convert them into leads. Instead, try using the Lead Call Buttons plugin. It can be used to add special CTA buttons to the mobile version of your site, making it easy for people to call you with a single click. Once they do, you can work on helping these interested leads make the transition into customers or clients.
Key Features:
Lets you add customized

Call Now

buttons to the mobile view of your website.

Enables

Map

and

Schedule

buttons as well, to provide potential leads with easy-to-access information.

Provides options for customizing the look and functionality of your CTA buttons.

Includes the ability to track links.
Pricing: Lead Call Buttons is a simple, lightweight plugin that's 100 percent free from WordPress.org.
6. Easy Forms for MailChimp

If you're really serious about maximizing your lead generation through growing a thriving email subscriber list, you may want to think about investing in a dedicated tool. While there are WordPress plugins that can do most of what you'll need (as we've discussed), there are also more comprehensive solutions available.
Take MailChimp, for example. This email marketing service offers a full suite of features to help you build and manage your email list. It also simplifies the email creation process, provides plenty of automation options, and includes valuable analytics functionality. If you haven't tried MailChimp yet, it's well worth the asking price for many businesses.
To fully integrate your MailChimp features with WordPress, you can use Easy Forms for MailChimp. This plugin makes it easy to add MailChimp sign-up forms to your posts, pages, and sidebars, and automatically pulls in your subscription list information from your MailChimp account. It's an invaluable tool for anyone looking to use WordPress and MailChimp in combination.
Key Features:
Lets you build MailChimp subscription forms and add them to your pages and posts.

Offers multiple options for placing your forms, including an editor and shortcode.

Provides options for advanced users, such as custom CSS classes for additional styling.

Integrates with and pulls in the information from your MailChimp subscriber list.
Pricing: The Easy Forms for MailChimp plugin is free, and offers a variety of free and premium add-ons. You'll also need a MailChimp account — you can get a free, limited version, or a professional version starting at $10 per month.
7. SumoMe

Targeted plugins can come in handy if you have specific plans for your lead generation efforts. However, what if you want to experiment with a variety of methods, or simply attract leads through as many channels as possible? In that case, a more comprehensive plugin might do the trick, particularly if it offers a suitable variety of features.
SumoMe is one such plugin, which adds comprehensive lead generation functionality to your site. This includes most of the channels we've discussed so far, as well as several new ones. With this plugin, you can encourage subscriptions and build an email list, and customize and display a variety of compelling CTAs. You can also create pop-ups and floating bars to grab your visitors' attention and get your message across, and add features that make it easy for them to share your content via social media.
If you're looking for an all-purpose lead generation plugin that covers a number of bases, you can't go wrong with SumoMe. It even provides analytics features, so you can track how well your efforts are succeeding.
Key Features:

Offers a

List Builder

that helps you create a stylish pop-up to encourage email subscriptions.

Lets you create full-screen CTAs and targeted pop-ups, scroll boxes, and more.

Includes social sharing features to encourage site visitors to engage with your content.

Provides heat maps you can use to improve your lead generation efforts.
Pricing: The base version of this plugin is free and will be sufficient for many users. However, you can also get access to all of the Sumo apps via one of their Pro plans.
8. HubSpot Marketing Free

Some WordPress plugins provide specific, targeted features, while others offer comprehensive packages of functionality. While the former has its place, the latter can be a real time-saver. Instead of picking up a plugin that only handles lead generation, it's worth considering one that fulfills that role and handles many of your other marketing tasks as well.
HubSpot Marketing Free is one such plugin, and in some cases can be the only marketing plugin you need. It handles classic lead generation tasks such as email list building and attracting leads through on-site CTAs, and it performs a variety of other functions. These include tracking leads and user behavior on your site, providing a database for customer contact information, and more. This plugin particularly stands out for its analytics features, which are both easy-to-use and powerful.

Key Features:

Enables you to create stylish and user-friendly pop-up forms for collecting contact information.

Provides a centralized hub for your marketing efforts.

Offers a variety of analytics tools, which help you track traffic, leads, conversions, and more.
Pricing: This free plugin is packed with features, and can come in handy for many sites. HubSpot also offers premium services that are similar but far more comprehensive. However, they are quite expensive and mainly suitable for large businesses.
9. Optin Forms


We've already covered a number of plugins that help you create opt-in forms for your website. By now, it should be clear why this is such a valuable tool for lead generation. Capturing email addresses and other information enables you to stay in contact with site visitors and leverage what you know about them to turn them from leads into customers or clients.
While there are a lot of plugins that offer this feature, Optin Forms stands out for two main reasons. One is its simplicity and ease of use. This is a targeted plugin that's focused on one task — helping you build compelling forms that look great and are user-friendly. You don't need to know any HTML or CSS to create unique forms that fit your site and goals, and you can complete the process in no time at all.
The other factor that sets this plugin apart is its many integration options. You can use Optin Forms alongside AWeber, MailChimp, GetResponse, iContact, and many other email marketing solutions. If you're using one of these tools and interested in a plugin that does its job as simply and effectively as possible, Optin Forms may be the right choice for you.
Key Features:

Lets you create custom opt-in forms and add them to your site in minutes.

Offers initial designs you can personalize to suit your needs and tastes.

Makes it simple to add forms to your site in a single click (or with a shortcode).

Integrates with a range of popular email marketing services.
Pricing: Optin Forms is completely free, so you won't need to worry about adding features through add-ons or other paid options.
10. Pure Chat

The last lead generation plugin we'll discuss in this article is a little different from the others. There are a lot of different ways you can communicate with potential leads who come to your site, such as through email or phone calls. However, what we haven't yet addressed are those customers who want an immediate answer to a question or request but aren't interested in making a phone call.
For these customers, live chat is an essential feature. It's one that more and more sites are using, and for good reason. Offering a chat feature enables you to make an immediate connection with visitors to your site, and help them with their needs right away. There's no delay involved, which means they can move from being leads to becoming customers or clients as quickly as possible.
There are a number of live chat plugins for WordPress, but we'd recommend starting with Pure Chat. It's free, simple to get started with, and doesn't enforce limits. With this plugin, you can add handy live chat pop-ups to your site, and start interacting with potential leads right away.
Key Features:
Adds a live chat feature to your website so you can communicate directly with visitors.

Lets you customize your chat widget.

Includes unlimited chats and users for free and enables you to chat with multiple people at once.

Offers a chat transcript history feature.
Pricing: Pure Chat is free and is all you'll need to add a live chat feature to your site. However, there's also a Pro version with additional functionality, such as analytics tools and storage for customer contact information.
The Best Lead-Gen Plugins for Your Site
Lead generation can be challenging to jump into, but it's vital that you master its intricacies. Repeat customers are valuable, yet few businesses can survive without reliably bringing new leads in and convincing them to make a purchase. Fortunately, if you're running a WordPress site, there are plenty of plugins that can help you out.

Are there any other WordPress plugins you think are essential for maximizing your website's lead generation? Tell us about them in the comments section below!