5 Amazing WooCommerce Templates to Increase Sales on Your Website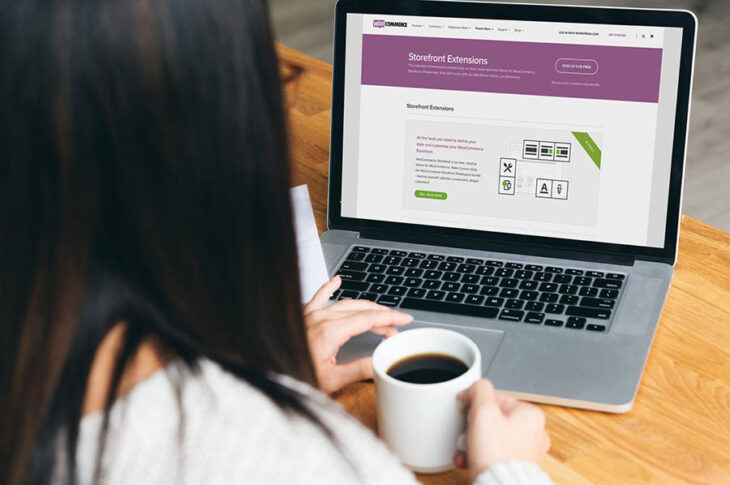 Do you Woo?
If you're immersed in the world of e-commerce (a lot of people are), then you know that WooCommerce is one of the best ways to seamlessly add a customizable online shop to your WordPress website.
WooCommerce is an open-source plugin that is easy to install and offers endless flexibility, especially for website owners who want all hands on the controls. Even better, many developers now offer WooCommerce-compatible themes.
So whether you're peddling handbags or hockey sticks, you can utilize the features of WooCommerce to acquire new customers and increase the sales of your business.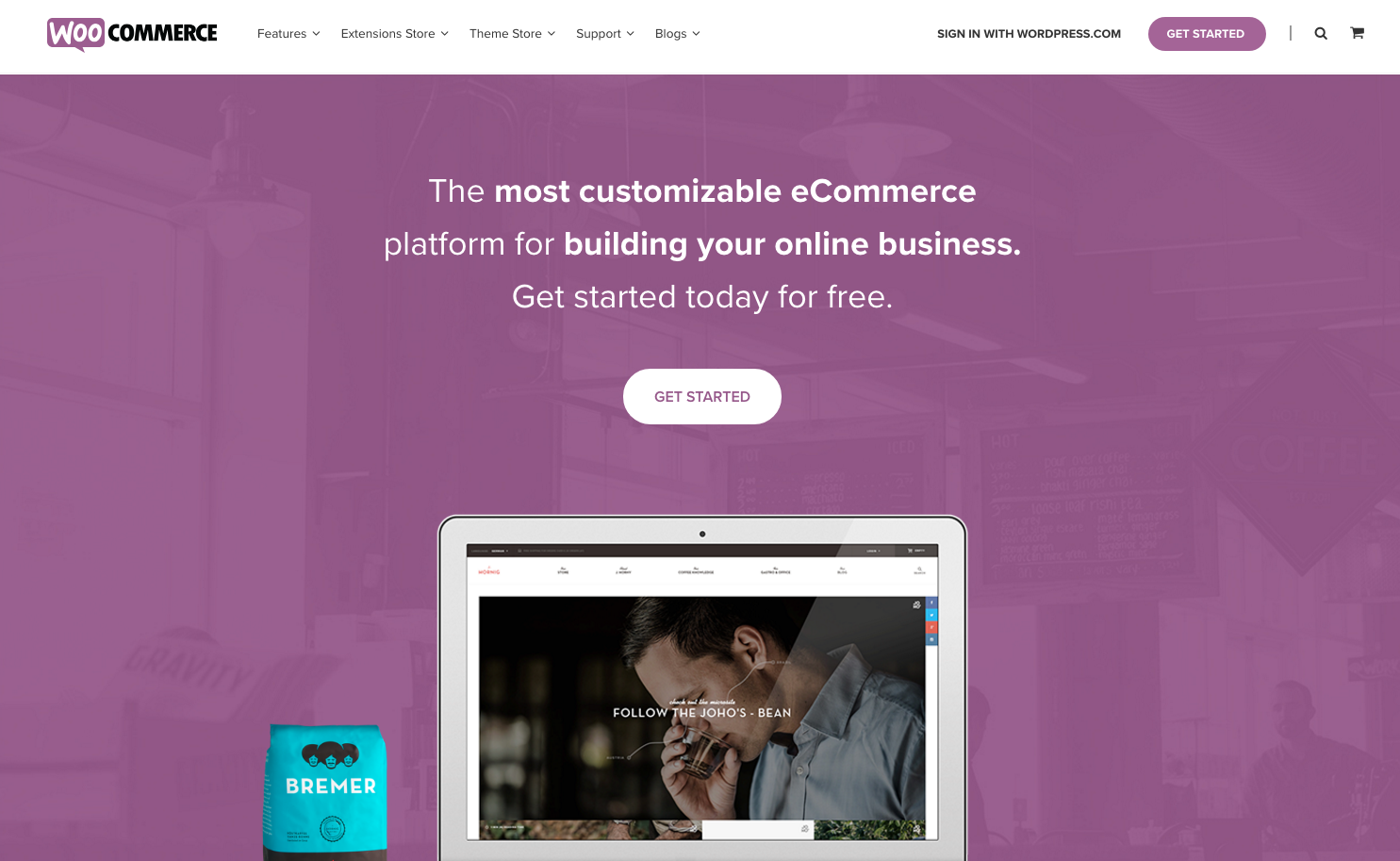 But since there are a lot of WooCommerce-ready WordPress themes out there, it can be hard to choose the right one to boost your business.
Well, it used to be hard.
We've identified five WooCommerce-ready themes outfitted with prime features designed to increase your traffic and incite sales. After all, the e-commerce industry is projected to grow to a staggering $370 billion this year, so if you haven't already, it's a good time to get your online shop up and running.
What's more, we've chit-chatted with the templates' developers, gaining insider info on how each template can help you increase sales. Developer knows best, right?
Here are our top five picks.
1. ShopIsle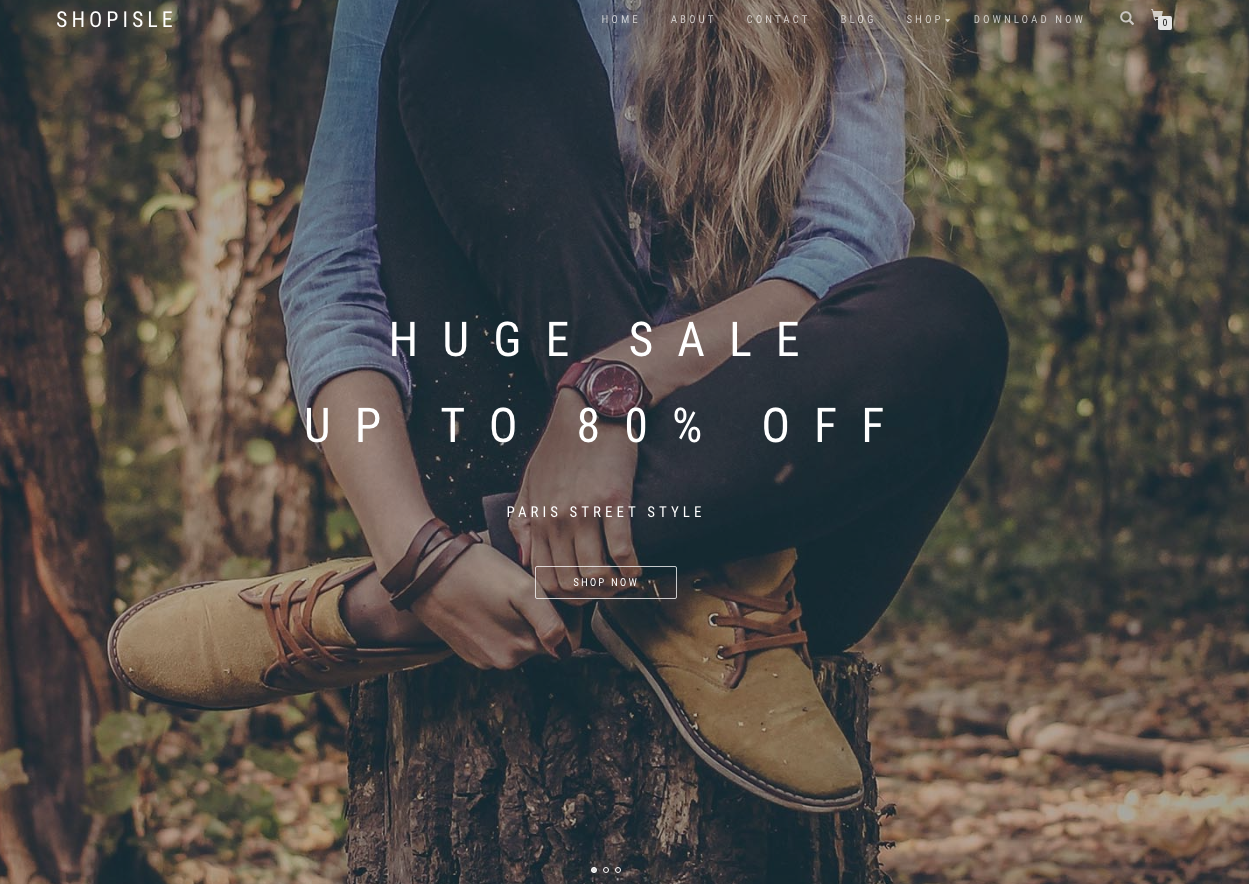 Applying for a job is like selling yourself, right? You wouldn't show up to a job interview in stinky sweatpants — that's obvious. You wouldn't, would you?
The same goes for your online store. If you want to attract customers to your site and encourage them to fish out their credit cards, then you need to sell them a professional image. For that, try ShopIsle, a WooCommerce theme from ThemeIsle.
"The premium feel of ShopIsle is what makes it stand out," says Claudiu Dascalescu of ThemeIsle. "This is probably one of the better factors that will help you increase sales. When it comes to buying online, the customer wants to feel, and the way the shop looks is important. The best thing about the user experience is the smooth parallax scrolling: a cool visual feature that makes your background float elegantly while you scroll up and down the page."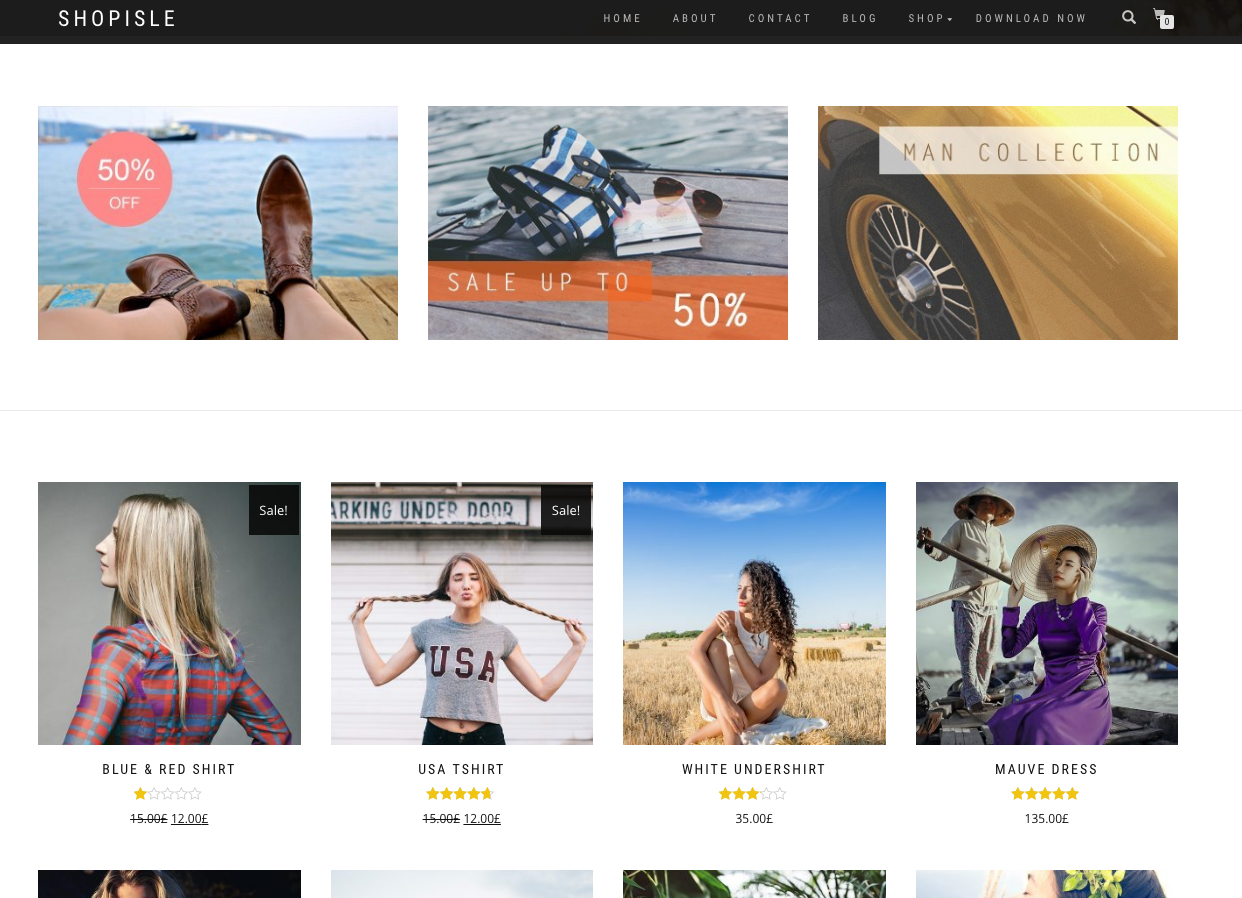 And that's not all; ShopIsle smartly sidesteps one of the major things driving away customers: a slow website. "ShopIsle is built with an SEO-friendly structure, optimized code that is finely tuned for speed," Dascalescu says.
Another thing to look out for? Flexibility. Your website will grow over time and you'll want a theme that will scale as your business grows.
"When it comes to e-commerce templates, one of the most important elements is how versatile the theme is," Dascalescu says. "ShopIsle is crafted in such a way that anybody can run it as a business portal, online shop, or personal website. It was custom-built to follow all of the best practices in e-commerce: the accent is on the products with a showcase slider, featured categories, and featured products sections."
Price: Freemium
2. Make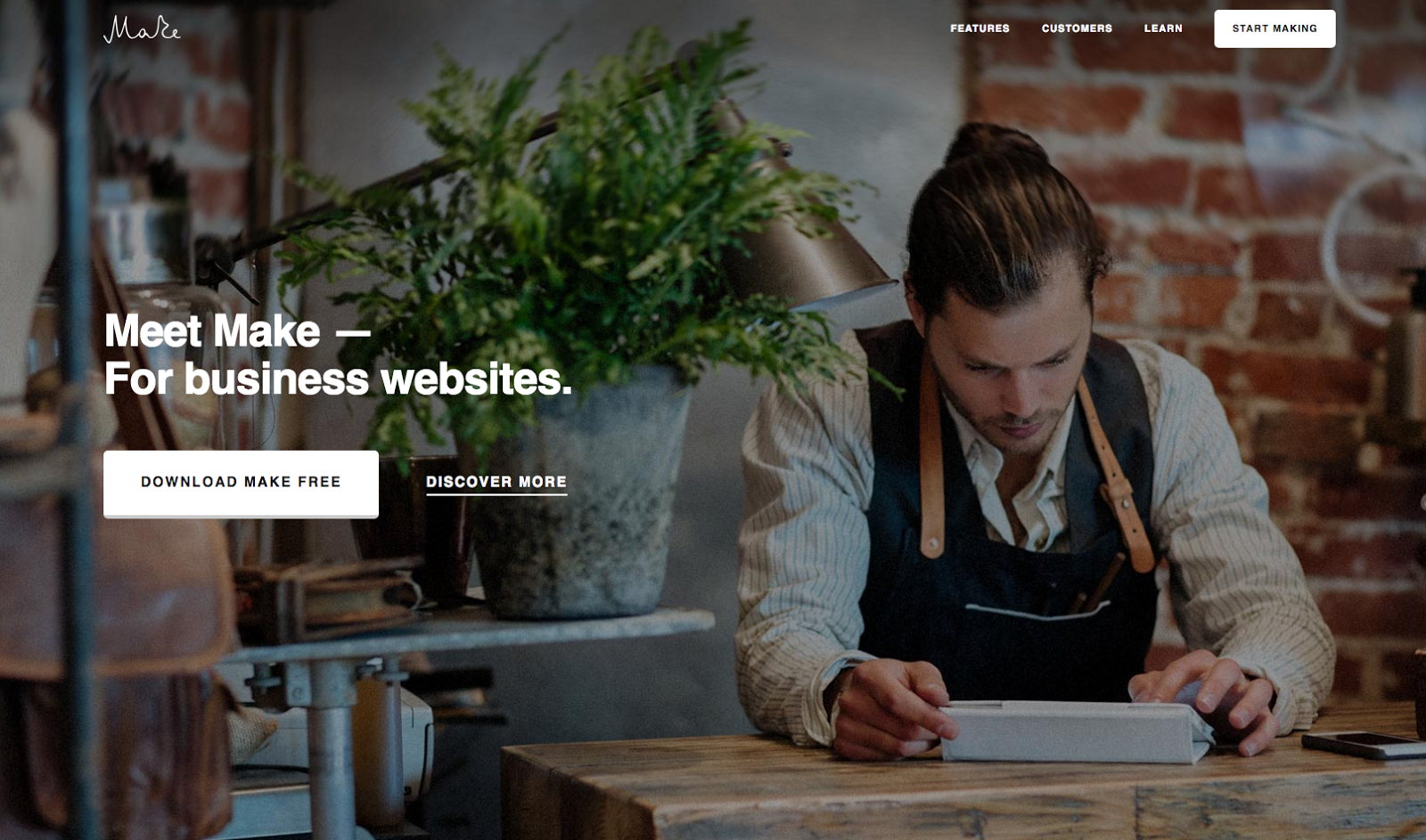 While coding seems to be the next universal language, not everyone is fluent yet. But that's not a problem with Make, a highly customizable theme that's user-friendly for website owners of all technical abilities.
"E-commerce is super easy with Make," says Scott Rollo, a designer from The Theme Foundry. "We don't just support popular e-commerce plugins, we've actually designed fully-integrated WooCommerce and Easy Digital Downloads builder sections. Makers just install their favorite plugin and a new eCommerce section appears which they can tweak and drag and drop into place — all from the one spot."
Convenient, right?
Plus, you DreamHosters out there already have a leg up: Make comes pre-installed for DreamPress customers. Score!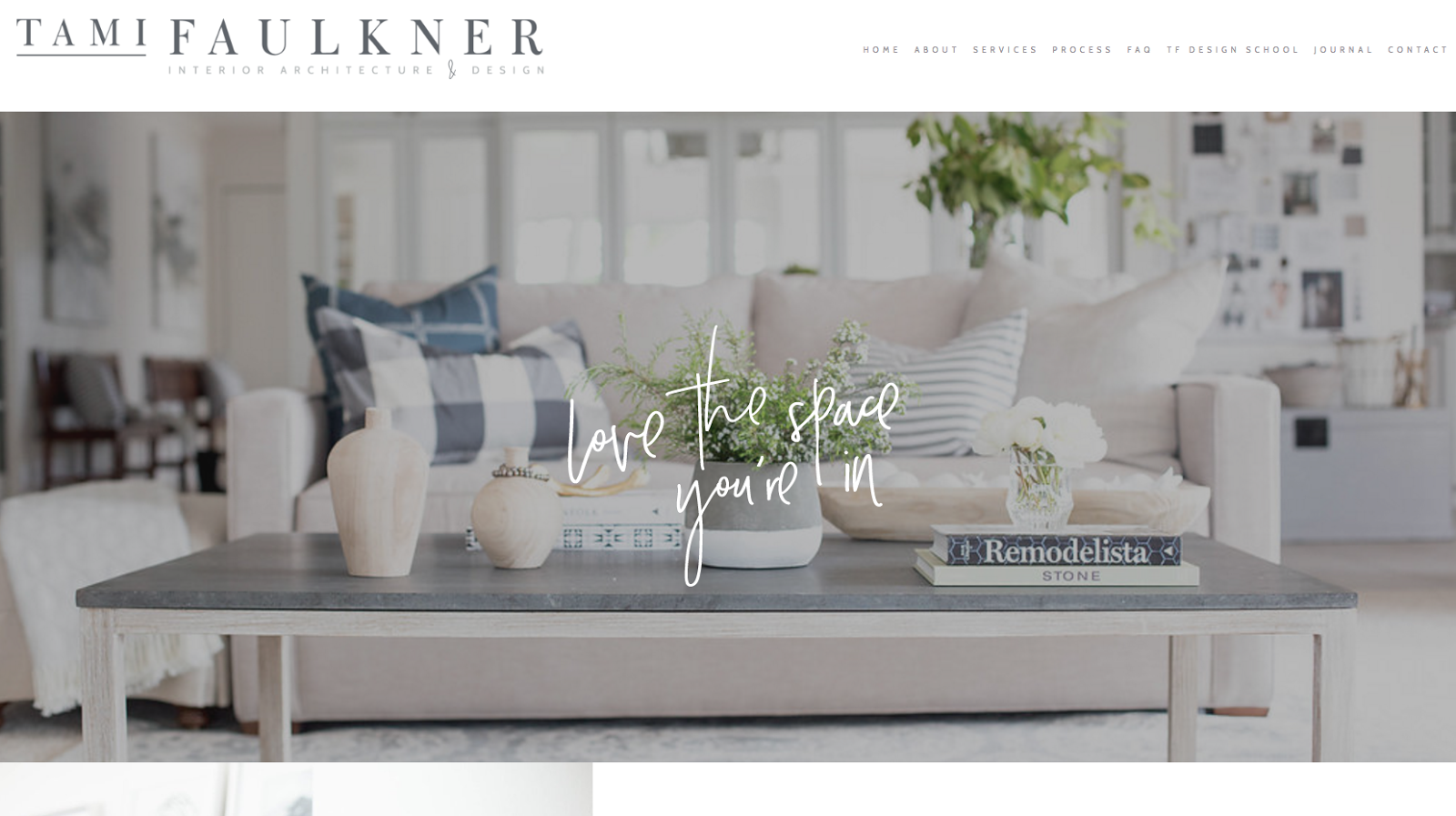 Make's ease of use allows even beginner e-shop owners to create and maintain an attractive online store.
Plus, users can count on this template's quality — it's been refined more than 5,000 times.
"Make's different from a lot of 'page builders' out there," Rollo says. "It's completely free and open source. Since we first released it back in 2014, the public GitHub repo has seen over 4,000 commits. And we've seen nearly 800,000 makers start their business sites with it. We like to think that's because we make a point of writing rock-solid code that lives up to the high expectations of the WordPress community. We don't use shortcodes, and we keep the design of Make as close to WordPress' core styles as possible. We really want makers to feel right at home from the get-go."
But this template isn't just easy to use, it's also mobile-friendly — and that's very important for your business.
Not only are people using their smartphones more, they're also using them increasingly with the intent to purchase — 55 percent of mobile-search driven conversions happen in an hour or less. As of May this year, 62 percent of mobile users had made an online purchase with their smartphone in the previous six months. Additionally, 77 percent of mobile searches happen at home or work even when there is a PC nearby.
On the other hand, 52 percent of users said that a poor mobile experience made them less likely to engage with a company. Ouch.
With mobile usage and sales increasing, your e-commerce site needs to be on its mobile A-game. Not only is Make responsive, it's got a mobile-first, grid-based structure, giving it a beautiful render — no matter the device.
Price: Freemium
3. Illdy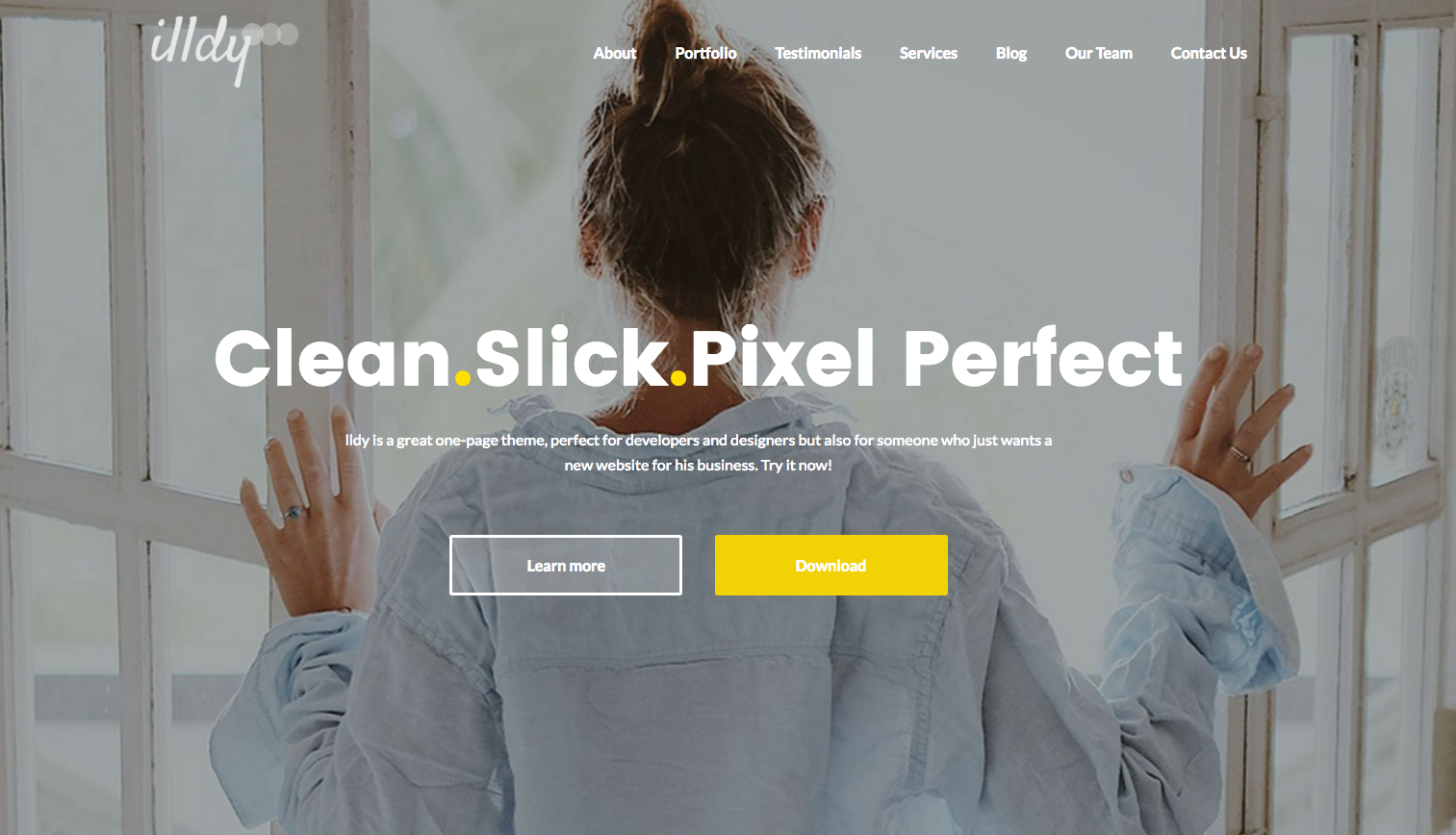 Twenty to 50 milliseconds: that's about how long your website has to appeal visually to your visitors. And 94 percent of a web user's first impressions are related to design.
No pressure.
Here's what's really interesting, though. Users say that "visually complex" websites are less beautiful than their more minimalistic counterparts.
Not only is minimalist design a trend with staying power, but it's what consumers want. With Illdy, you get a clean and simple WooCommerce-compatible theme that helps with aesthetics and usability not only for users but also for Google.
Since we know that better design leads to better SEO, you're strongly positioned for discovery by search engines and potential customers with a clean, easy-to-navigate theme. Plus, this simple one-page layout theme can be dressed up — or down — depending on your site's needs.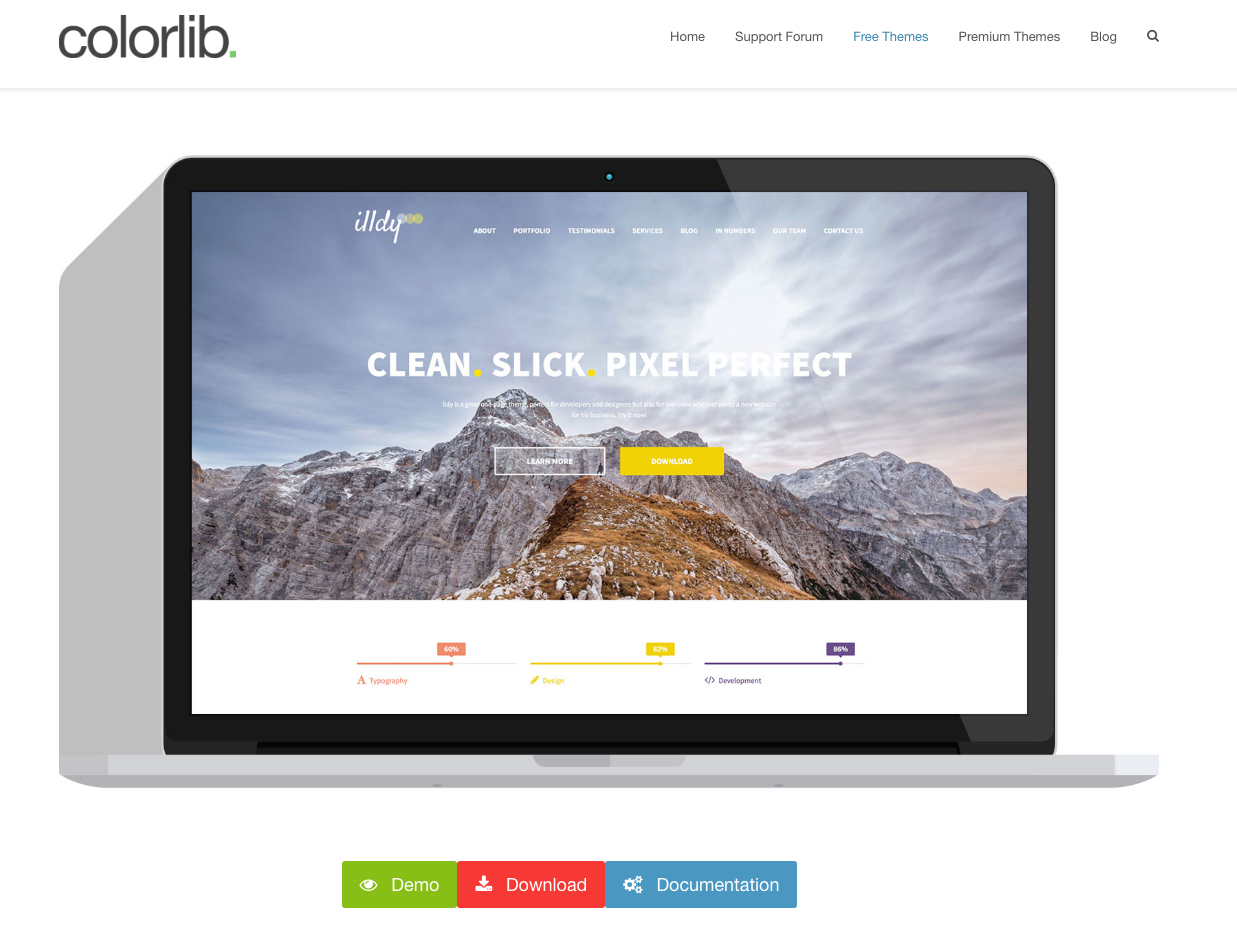 "The theme works with all popular free and premium WordPress plugins as well as WooCommerce extensions," says Aigars Silkalns of Colorlib. "You can build a very simple e-commerce website or go ballistic with upsells, memberships, subscriptions, different payment methods, and much more."
Plus, the popularity of the theme ensures it has been tested for needed upgrades and bugs.
"Illdy is one of the most popular free WordPress themes available today," Silkalns says. "It has been used by tens of thousands of users which means theme is thoroughly tested for bugs. For an e-commerce theme that's very important. The theme comes with a unique and highly customizable landing page that can be used to showcase your products but can be also used to build your brand."
Price: Free
4. Sold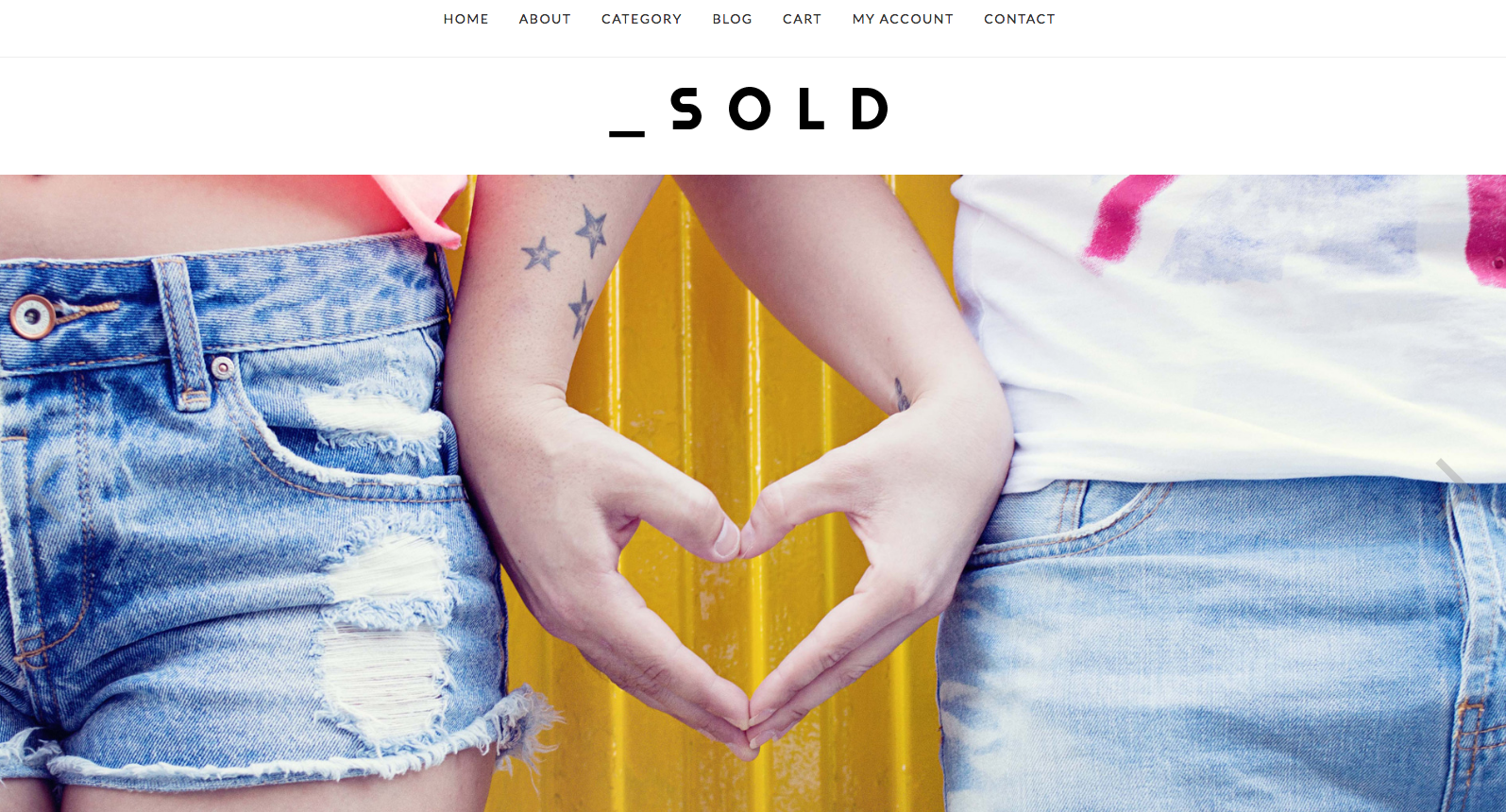 So let's imagine a scenario (one that is probably very real to many of us):
You're going to the hardware store with list in hand of a few things you need. The items are most likely in different areas of the store, but the signage in the store directing you to each item is poor. You wander around for 15 minutes, unable to find your items. It's a frustrating experience, and likely to make you think twice before coming back to tackle the latest 10,000-step Pinterest tutorial.
This principle is the same with your website. A poor user experience will drive away visitors — and their wallets. In fact, a whopping 51 percent of users will quickly move to another site if they can't find what they're looking on the first one. So understand this: usability matters.
Don't just take our word for it; let the numbers speak for themselves:
Eighty-eight percent of online consumers are less likely to return to a site after a bad experience. Once more for those in the back? Eighty-eight percent! That's a lot of potential sales lost.
Seventy-six percent of consumers say the most important factor in a website's design is "the website makes it easy for me to find what I want."
By 2020, customer experience will overtake price and product as the

key

 brand differentiator.
The revenue impact from a 10 percent improvement in a company's customer experience score can translate into more than $1 billion.
That's why Sold is a smart WooCommerce template choice.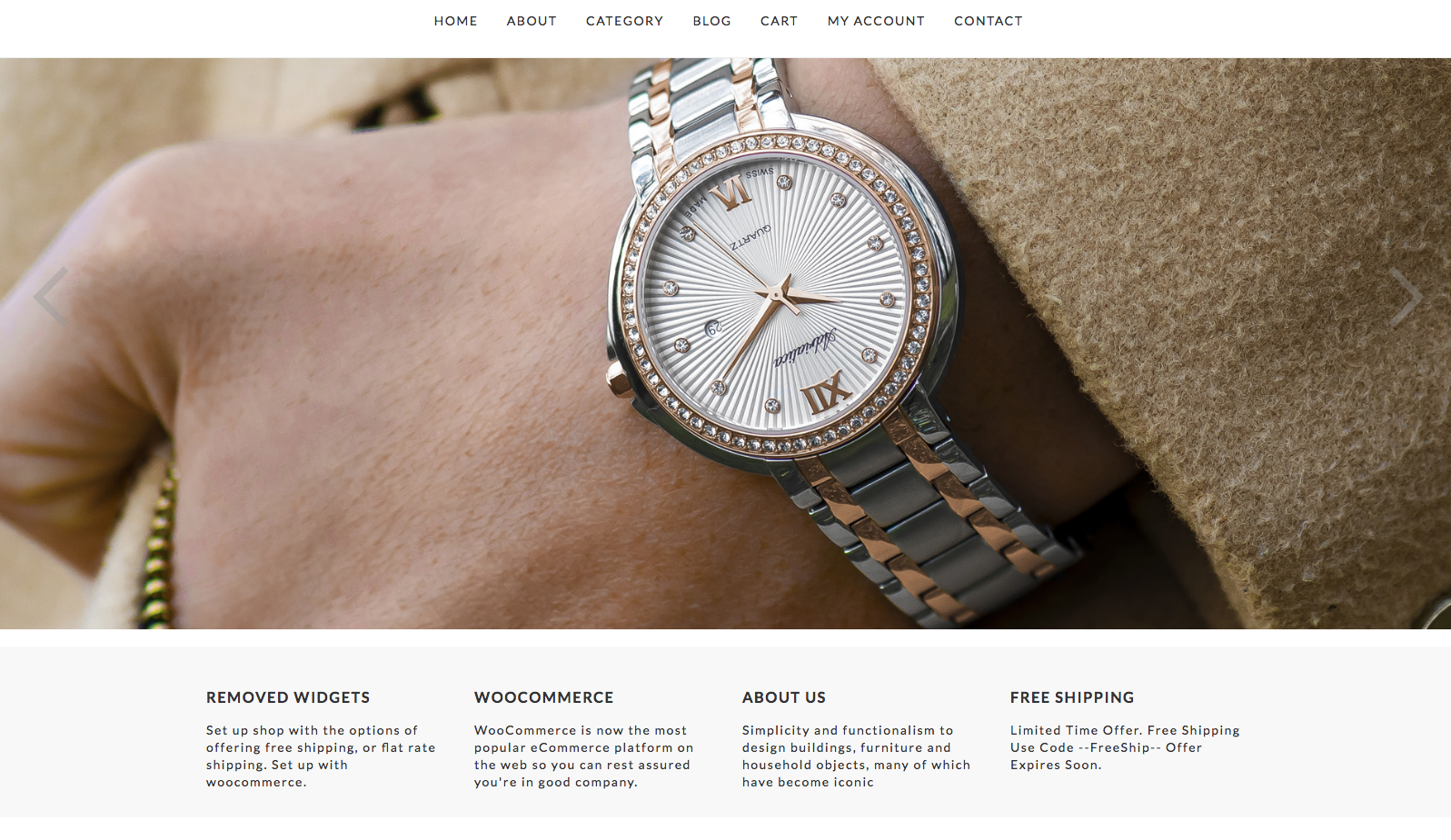 "Sold is a fully responsive WooCommerce theme for a modern and simple shop," says Marios Lublinski, developer and designer at Dessign. "It has a built-in, full-screen slider for a clean and sharp look. Product categories are built in a grid-based style and easy to navigate. Sold has a minimalist and elegant design with great user experience to help you sell more products to your customers."
And maybe we're beating a dead horse, but good user experience has a lot to do with a clean design. Forget the adage of not judging a book by its cover; customers are doing just that: 75 percent of users judge your company's credibility based on your site's design. Sold's minimal design allows for a professional look — and fuss-free navigability for your visitors.
"From the developer standpoint, this theme is light, coded to the top standards, and easy to customize," Lublinski says. "Because of that, it's also big in terms of SEO optimization."
Price: Free
Your Store Deserves WooCommerce Hosting
Sell anything, anywhere, anytime on the world's biggest e-commerce platform.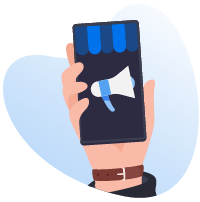 5. Woostroid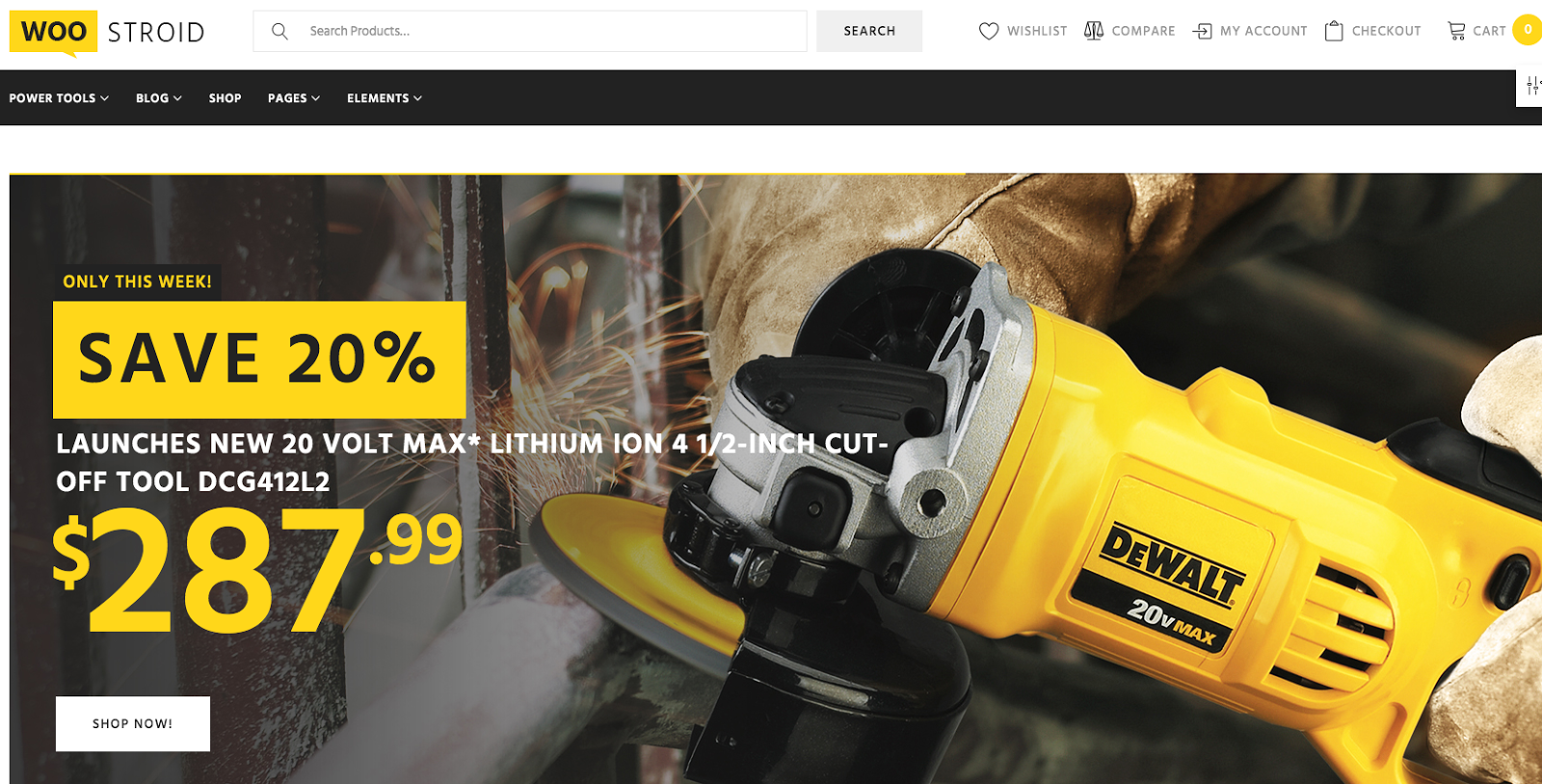 Having too much of a good thing can be harmful — like chocolate, sunshine, or Netflix.
But when it comes to having a successful e-shop, having too many sale-inciting features is never a bad thing. And that's what Woostroid, a WooCommerce-friendly template from Template Monster, offers by the fistful.
At its most basic, Woostroid is adaptable, simple, and outfitted with 24/7 user support.
"It is easy to use, even as a beginner," says Max Deep of Jetimpex. "It is easily customizable, and almost anyone will be able to add content and create different page layouts with the intuitive drag-and-drop page builder. One doesn't have to possess coding skills to create attractive content and add it to website's pages."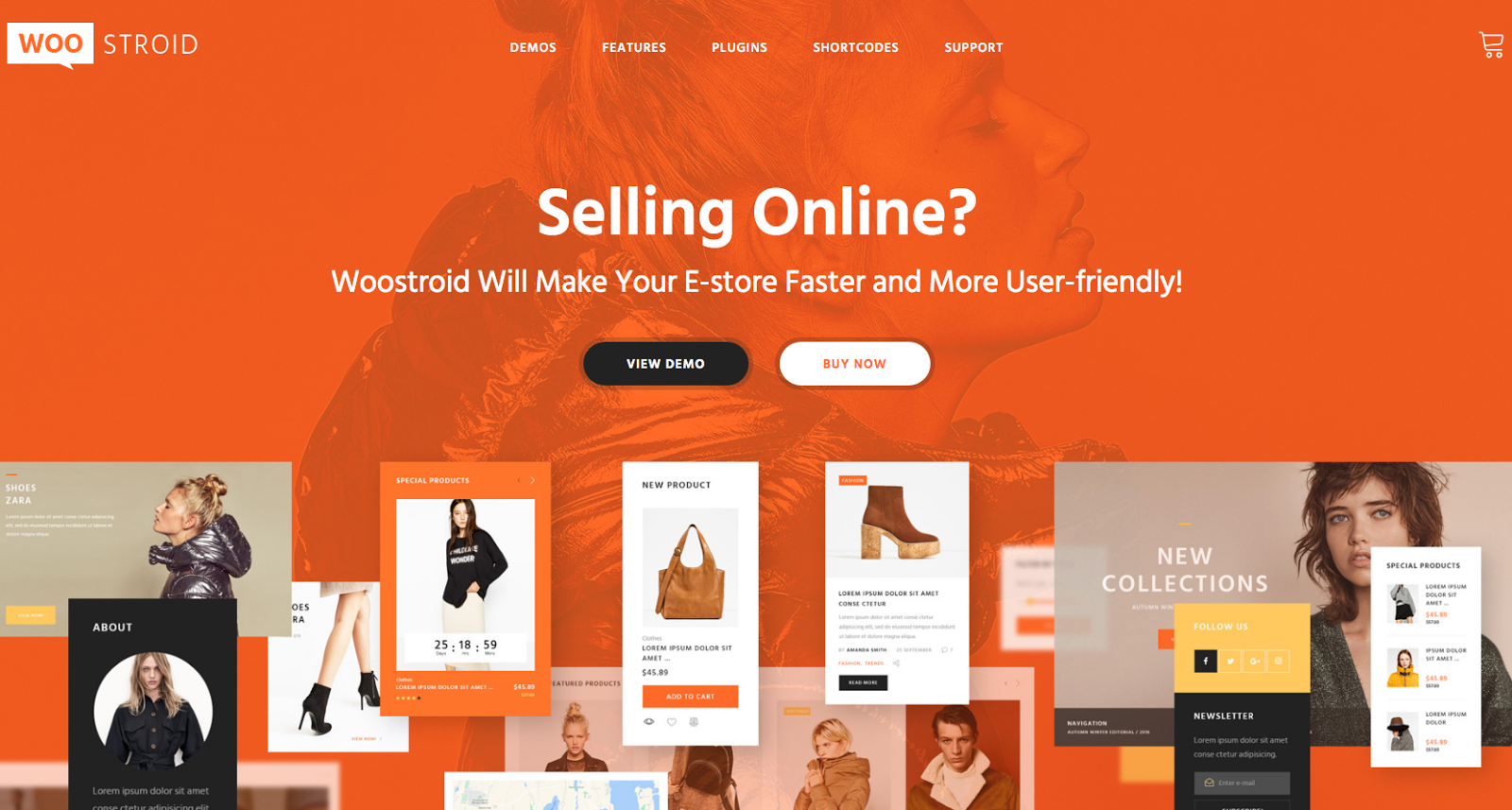 But in terms of increasing your business and attracting customers, it's got even more to offer.
"The Woostroid template comes SEO optimized, providing smooth promotion for online store and business websites," Deep says. "And considerable attention is given to user experience. Our team provided Woostroid with classy design and flexible appearance settings to give the users the true power of choice."
With optimization, thoughtful user experience, and a professional design, you'll be putting your best virtual face forward to potential customers.
"A website is a kind of calling card that represents its owner," Deep says. "And in our case, the owner has all the means to make his or her online store stand out from the others and attract tons of attention. One of the most important factors in choosing a template is its wide functionality, as well as efficiency. All these features can be found in Woostroid."
Price: One-time fee of $114
Ready to Woo?
For you website owners, there's never been a better time to enter the realm of e-commerce. Consumers are taking to their keyboards — rather than shopping malls — with wallets in hand.  Encourage them to invest in your products and services by utilizing a trusty WooCommerce template.
Have you used any of these templates for your e-shop? How have they helped you increase sales? What tools do you utilize most to help customers show you the money? Share your thoughts with us and the rest of the DreamHost community!