How to Design a Website Without Knowing How to Code
As a small business owner, the importance of owning a website cannot be overstated. When you're just starting out, however, you may not have the funds to hire a web designer. So the task falls to you or your team instead.
The good news is that you can build a website yourself without getting bogged down with any technical details. Using WP Website Builder, DreamHost's suite of premium tools and plugins, you can quickly set up a professional, easily-customizable website — no coding knowledge required!
In this post, we'll walk you through setting up a basic hosting plan with WordPress and WP Website Builder pre-installed, which you can use to create a responsive website from scratch. Let's get to work!
We've Got the Ultimate Web Design Tool
When you partner with DreamHost, you get access to WP Website Builder and more than 200+ industry-specific starter sites for free!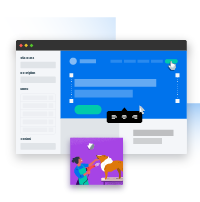 An Introduction to WP Website Builder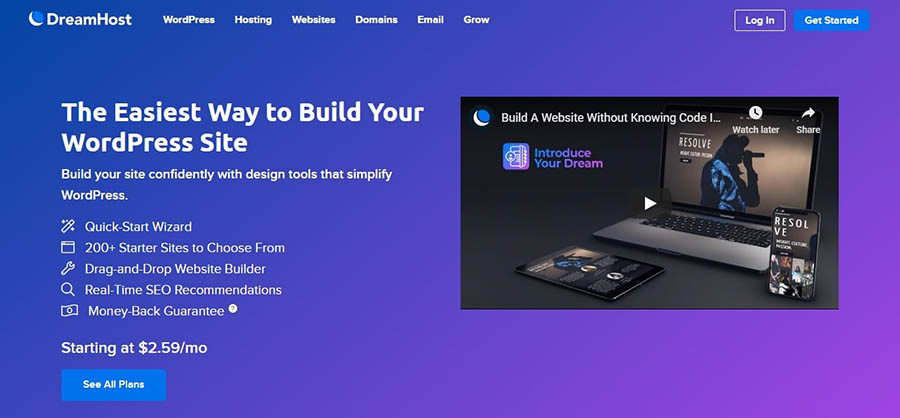 It can be challenging to design a unique, fully-functional website from scratch. Going the traditional route requires you to learn, at the very least, web design languages like HTML and CSS. You also need to consider responsiveness across different devices, cross-browser compatibility, and accessibility for different types of users.
Enter WP Website Builder!
Built by our friends at BoldGrid, WP Website Builder is a drag-and-drop tool for creating websites with minimal effort. You'll get access to a huge selection of professional website templates, making it simple to create a unique-looking site and publish your content quickly. And while you don't need any coding skills to use WP Website Builder, you'll be able to scale up your site's functionality over time because it's built with WordPress, the world's most popular content management system (CMS).
Best of all, as a DreamHost user, you get access to WP Website Builder for free! All you need is one of our Shared or DreamPress plans.
How to Design a Website Without Knowing How to Code (In 6 Steps)
So how can you get started with your new site? The following six steps will take you from purchasing a hosting plan all the way through building a website.
Step 1: Create a DreamHost account
Shared hosting plans come cheap and are perfect for getting your small business off the ground. You get a user-friendly interface with a no-stress one-click installer and the flexibility to build any kind of website: whether that's an e-commerce store, a business website, or a blog.
For new website owners, we'd suggest starting out with either a Shared Starter or Shared Unlimited plan. On the checkout page, tick the checkboxes shown below, either under the Additional Options section or in the right-hand menu, to pre-install WordPress and include WP Website Builder.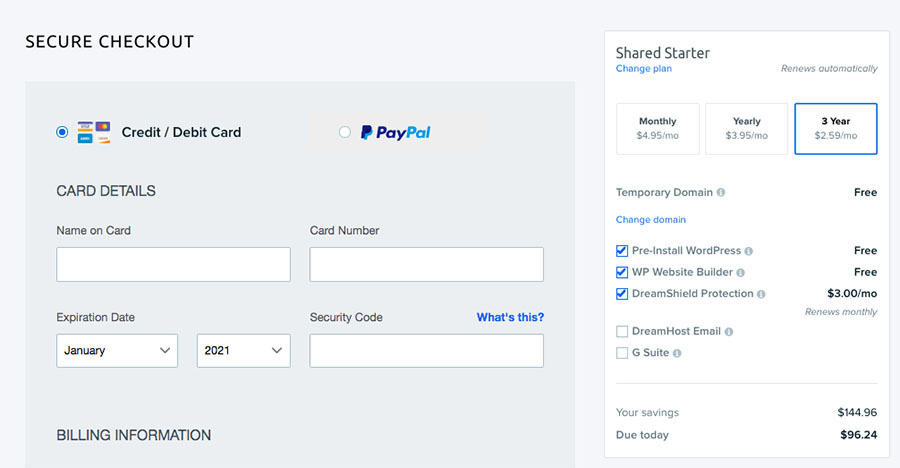 If you already have an account, you can access your DreamHost control panel to add WP Website Builder to an existing WordPress installation instead.
Step 2: Access Your Website and Choose a Theme
At this point, you'll want to log in to your new WordPress website. You'll be presented with the BoldGrid Inspirations wizard, which will walk you through much of the setup process. Click on the Let's Get Started button to begin.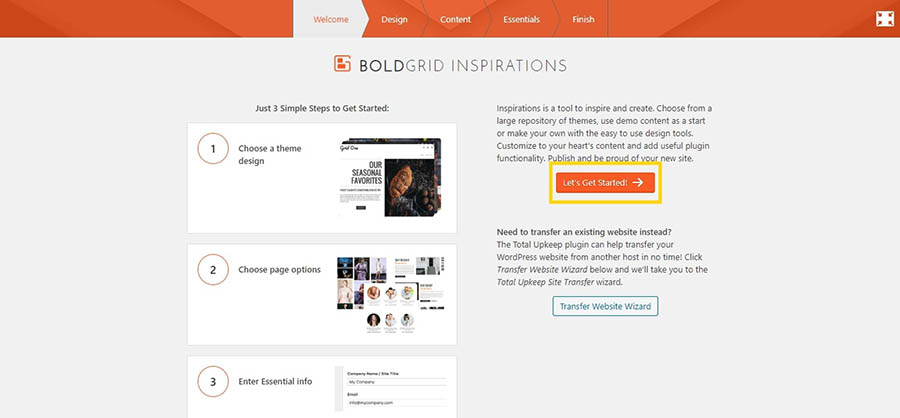 Next, you'll want to choose a theme for your website. This will provide a starting point and help to determine your content's appearance and layout.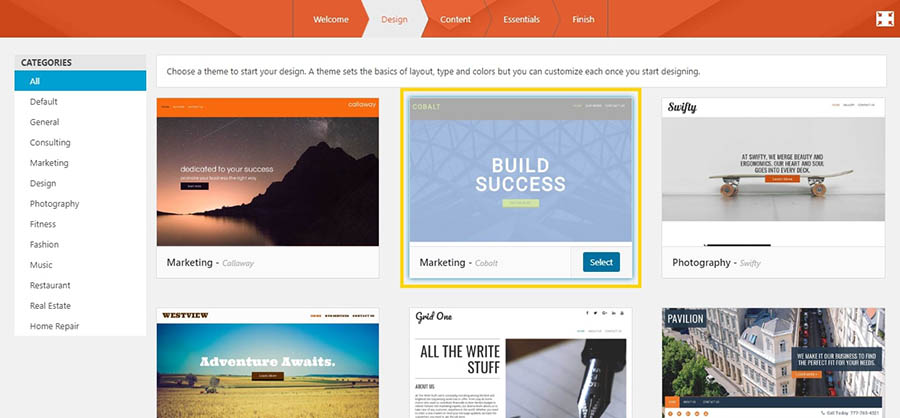 Hover over any theme to see it more closely, and click on the Select button to apply it to your site. We'll go ahead and select the Cobalt theme. Keep in mind that you can always change your theme later, and you'll also be able to customize many of its elements and styles.
Step 3: Choose Your Content Structure
Once you've selected a theme, the next thing to do is choose a content structure. Click on the Change Content button to begin.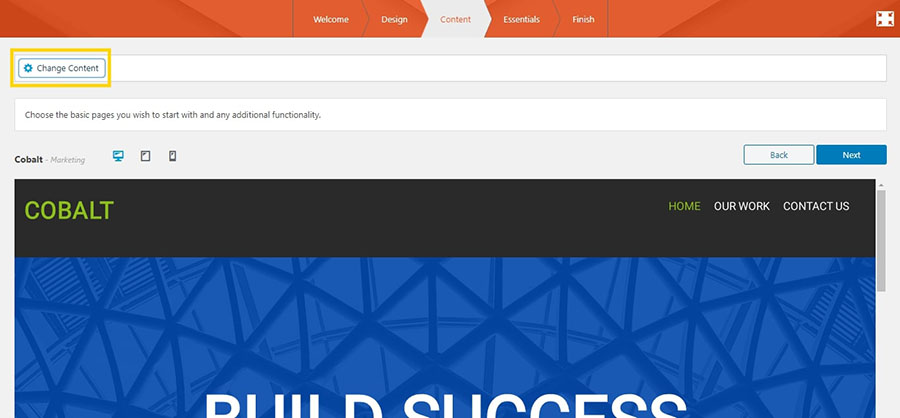 You're given three Pageset options: Base, Five Page, and Kitchen Sink. You can also choose whether or not your website will have a blog.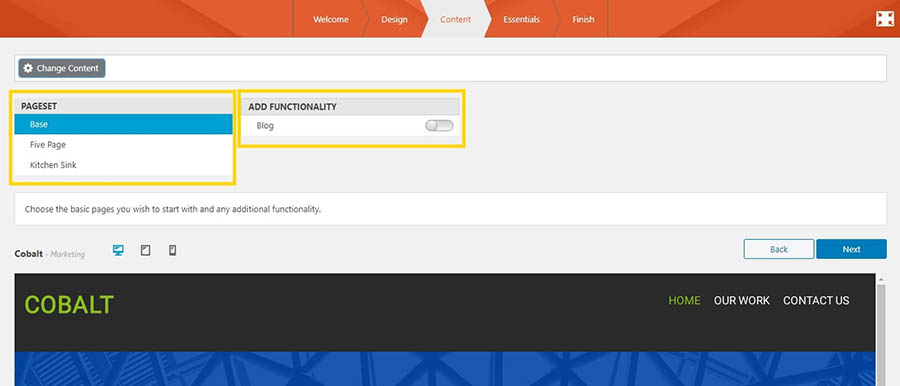 The Content screen also lets you see how responsive your website will be across different screen sizes. That way, you'll know what it will look like for both desktop and mobile users.
Step 4: Enter Essential Site Information
This next screen lets you fill in information that will be used to populate key aspects of your website, such as your contact information and social media account details. You can also leave this screen as-is and edit these details later.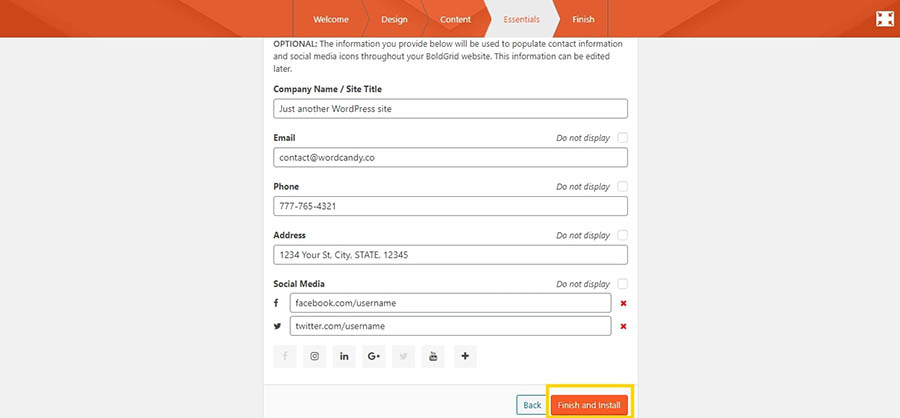 Once you're done here, select the Finish and Install button to complete the installation.
Step 5: Design Your Pages and Posts With the Drag-and-Drop Builder
After the installation is complete, you'll be presented with your WordPress dashboard. The next step is to begin customizing your website by adding new pages and posts (if your site includes a blog).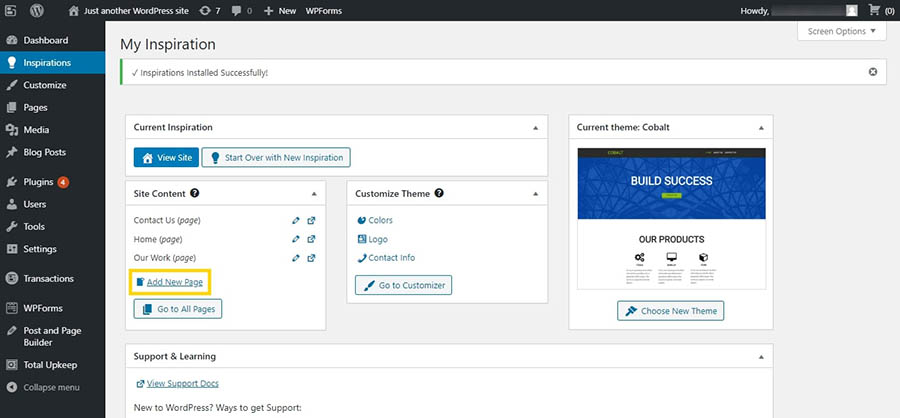 We'll start by adding a new page called Documentation and include some content on the page using blocks.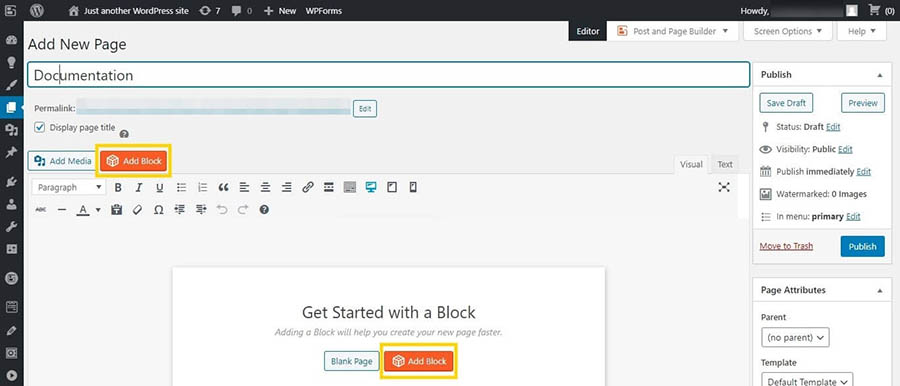 The next screen is divided into two sections. The right-hand side of the page gives you a selection of blocks, and the left shows you a preview of what your page will look like once it's live.
Hover over an appropriate block and click the + Add to Page button.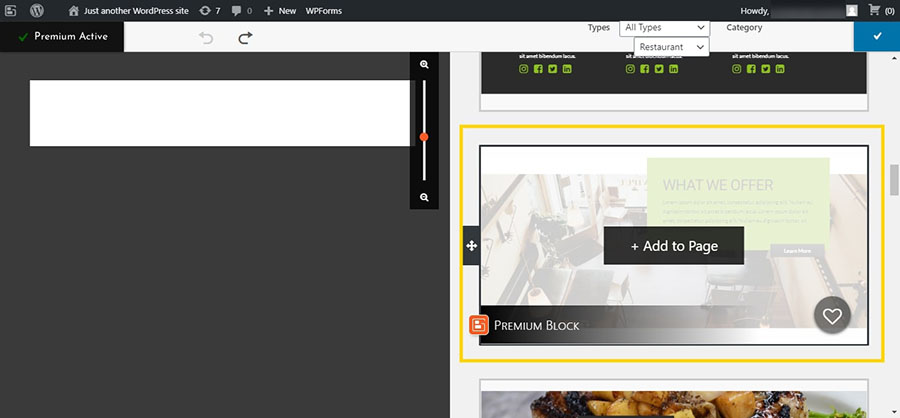 Here's what our page looks like once a few blocks have been added.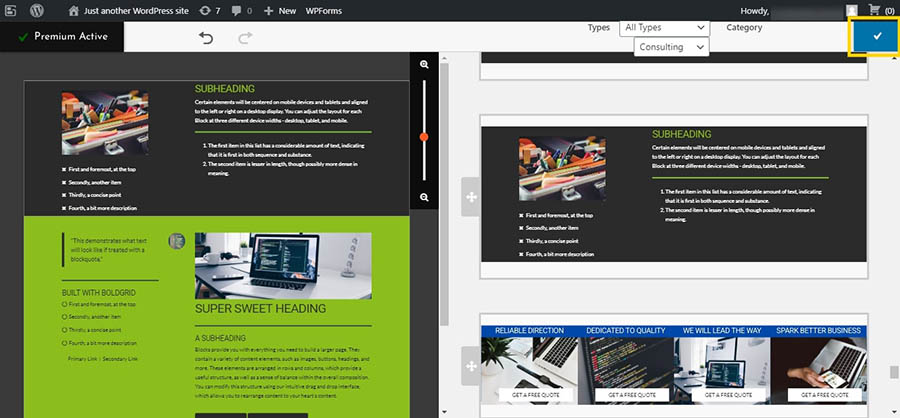 Once you're satisfied with a block, select the checkmark icon to accept it. 
Step 6: Customize Your Blocks and Publish Your Content
After adding a block, you'll be taken back to the main editing screen. This is where you can edit the blocks you added or include entirely new content.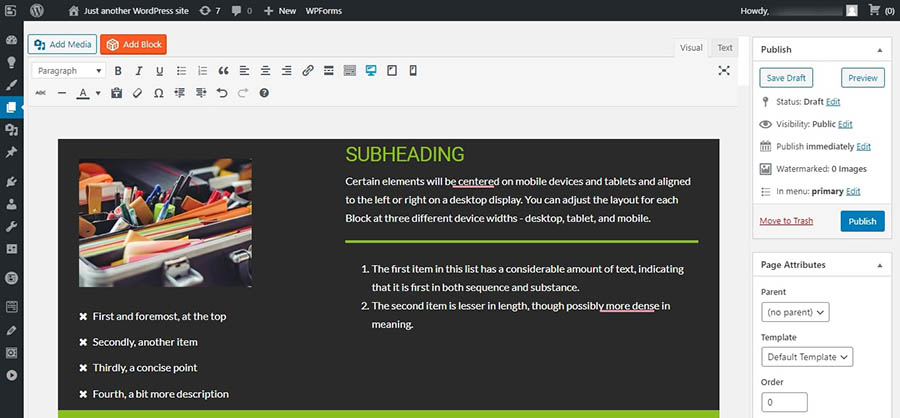 When you're done editing, preview your page to make sure you're satisfied with the look, and then select the Publish button to make it live.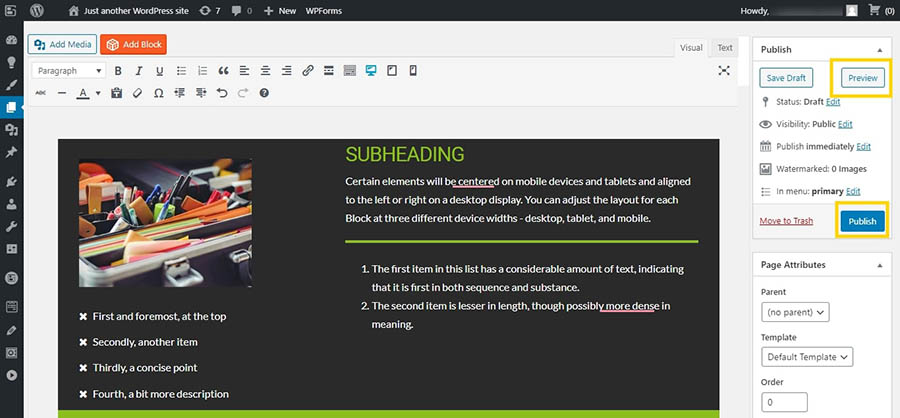 If you chose to include a blog on your website earlier, you can create posts just as easily now. Click on the Add New link that appears when you hover over the Post menu.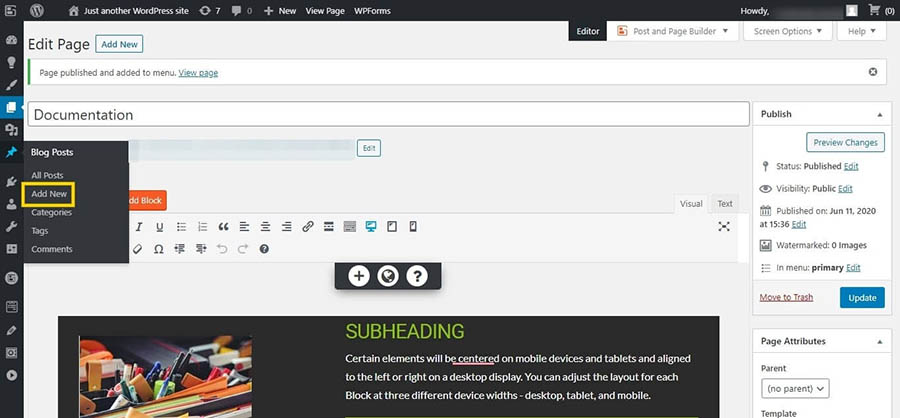 You can then create your post exactly the same way your page was designed. Clicking the + button will open a menu with different types of block options. Once you've created your post, preview and publish it, or save it as a draft to continue editing it later.
Get Content Delivered Straight to Your Inbox
Subscribe to our blog and receive great content just like this delivered straight to your inbox.
You Can Be a Website Designer
Building your business website from scratch should be quick and easy. Fortunately, the intuitive drag-and-drop interface of WP Website Builder and its dozens of professional WordPress themes make it a practical choice for new website owners.
Ready to build your own website? Get started and have your WordPress site up and running in no time by signing up for one of our shared hosting plans and WP Website Builder!