How to Start a YouTube Channel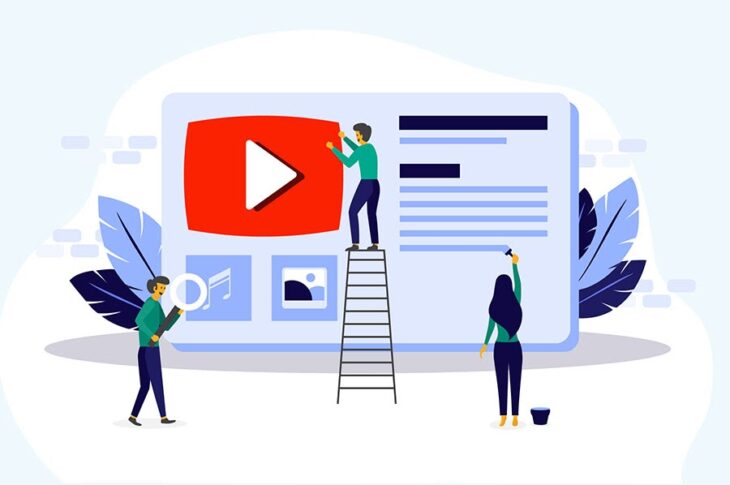 Whether it's funny cat videos, a repair how-to, a livestream on your favorite gaming channel, or the latest Carpool Karaoke, you've likely watched a YouTube video — or several — today. In fact, the site boasts a usership of more than two billion — almost one-third of the internet!
Founded in 2005 in an office garage, YouTube has grown into a virtual behemoth, contending against contemporary social platforms and following Google as the second largest search engine and second most visited website. It is navigable in 80 languages and sees hundreds of hours of video content uploaded every minute.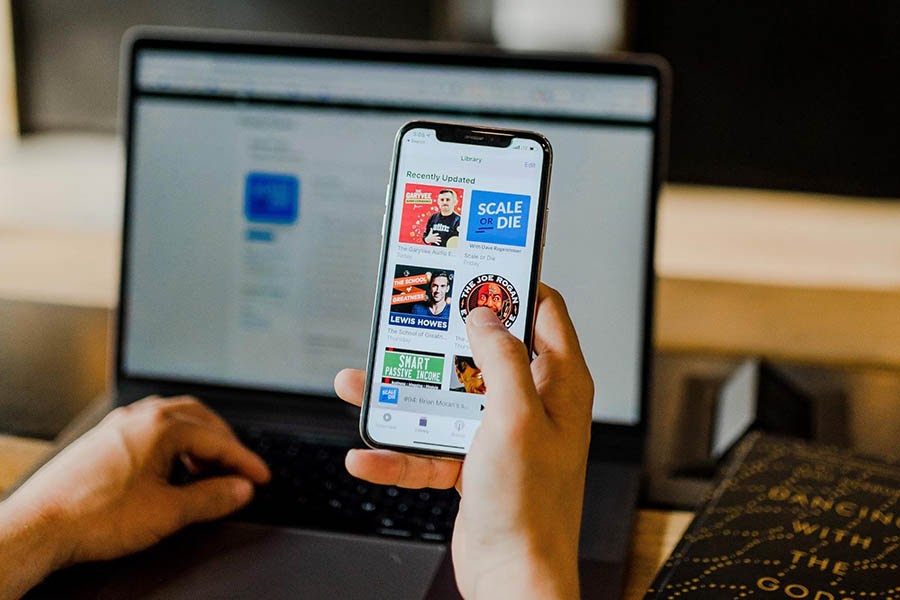 Even if you're not Chewbacca Mom or Justin Bieber (who has YouTube to thank for his mega-success), the video-sharing platform can be a seriously smart way to create and utilize content that elevates and builds awareness of your brand.
We'd go as far as to say that for businesses, YouTube is serious business.
But before you hit record, consult this step-by-step guide to starting a YouTube channel; we cover everything from equipment to engagement to monetization.
Ready to be a (video) star? Read on.
Make DreamHost Your YouTube Partner
We'll ensure your website is fast, secure, and always up so your visitors trust you. Plans start at $2.59/mo.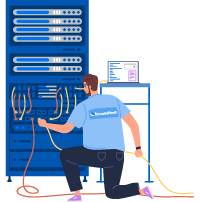 Why Create a YouTube Channel?
We know you've got a lot of balls in the air right now, and creating and managing content on a YouTube channel seems like a lot to add to your already-full plate. So let's talk about why a YouTube channel is so beneficial for your business.
With its massive growth and powerful standing as one of the most trafficked websites, YouTube offers brands the opportunity to boost their visibility as they establish a presence on the site.
The content shared there largely influences customer buying decisions: 68% of YouTube users watched a video to help them make a purchase decision, and a majority of them are doing it at the beginning of their shopping journey. Your content potentially wields a lot of influence.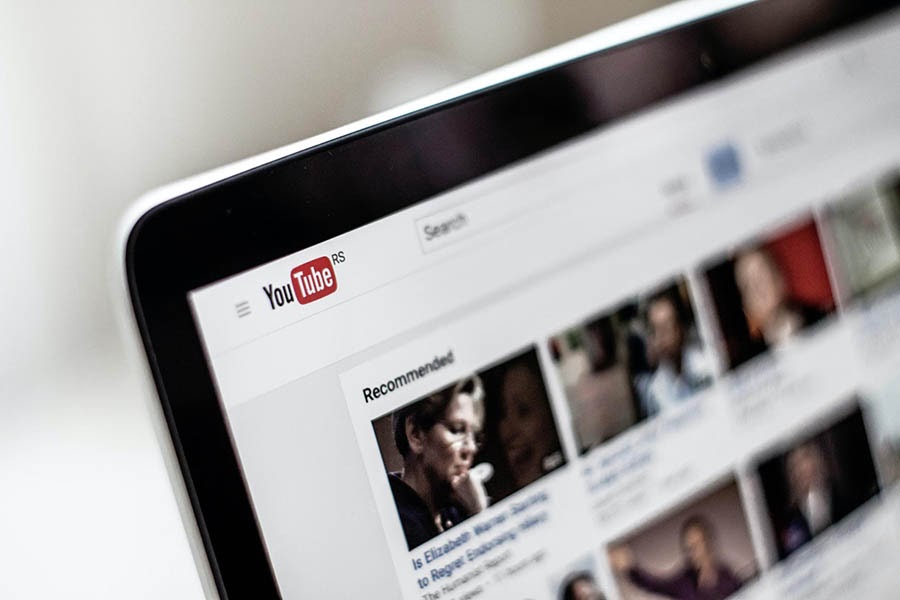 What's more, YouTube can effectively access your audiences. YouTube reaches more 18–49 year olds than any broadcast or cable TV network and flaunts one billion video views per day.  Four times as many people prefer watching video on YouTube than on social media platforms, and they're doing it for long periods of time — average mobile viewing sessions last more than 40 minutes.
Even with the popularity of YouTube, only 9% of small businesses have started their own channels. As usage continues to grow, there remains a largely untapped opportunity for businesses to reach and engage audiences through YouTube videos.
What's more, there is potential for content creators to make money from YouTube, earning a living just by making engaging videos. YouTuber Ryan's World has majorly monetized his channel — with 24.7 million subscribers and makes $26 million a year. Did we mention he's eight years old?
It's time to get your business up and running on YouTube. Here are the steps.
How to Start a YouTube Channel (12 Steps)
1. Identify Your Target
Let's take a moment to zero in on who (and what) your target is. Do some virtual people-watching in your niche and consider who you're trying to attract. Think about the following questions when identifying the unique sphere your business operates in.
What is your industry?
What is your genre/niche within that industry?
Who makes up your target audience(s)? Why them?
What does your target audience want and need?
What problem or pain point are you trying to alleviate?
The answers to these questions can help you understand who you'll want to tailor your content to — and what type of content you'll want to create.
2. Establish Your Type of Content
Creating a YouTube channel is an excellent opportunity for your business to increase visibility. So having the right type of content tailored to your audience is essential for engagement and brand-building.
Once you've pinpointed who your target audience is, you can start identifying the type of content that will resonate with them and meet their needs.
And don't stress over having a Hollywood-level type of video production when creating content. We'll discuss gear later (see Step 4), but for now, remember that for viewers, relevance to their personal interests is more important than production value. The most valuable content to audiences isn't necessarily the content backed by a big budget or slick, expensive tech.
In fact, YouTube says 60% of people who have watched videos on the site in the past day tuned into content related to their personal interests.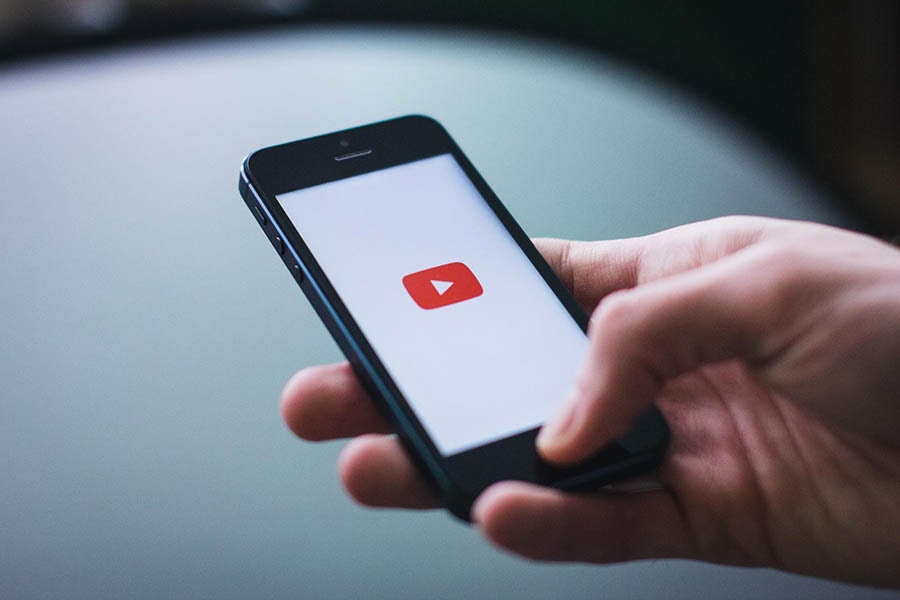 Clearly, businesses that have identified their target audience — and pinpointed what their needs are — will be much more successful, not only in building a YouTube presence but also in achieving engagement and building their brand.
Based on your own YouTube habits, you know that there are many different types of video content. Here's a sample list to get the content juices flowing. Think about how you might adapt them to meet the needs of your audience, and above all, how you might offer value.
How-Tos/Educational Content (these YouTube searches are growing by 70% year on year!)
Interviews
Sneak Peaks
Unboxings
Q&As
Reviews
Day-in-the-Life Videos
Virtual Tours
Travelogues
Aspirational/Storytelling
Tutorials (users are three times more likely to prefer watching a YouTube tutorial video than reading a product's instructions)
Comedy ("relaxing" and "feeling entertained" are the top two reasons visitors list for watching YouTube content)
(And remember to keep your content aligned with updated COPPA guidelines.)
3. How to Set Up a Channel
Now, let's dig into the technical details — the how-to of creating a YouTube channel.
First, set up a Google Account, if you don't have one already. This is the account you'll use to manage your various Brand Accounts — meaning, you can toggle between different channels from one YouTube account.
When creating a new channel, you'll be prompted to create a Brand Account. Give it a name.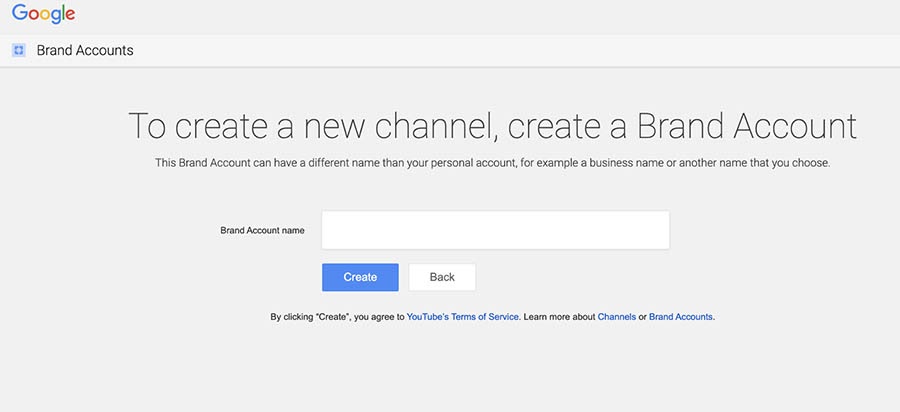 Your channel is set up! Easy, huh? Now, the fun part: customization.
Edit and upload your channel icon, channel art, and custom thumbnails — these are important visual ways to display your brand.
Click on the About tab to add a channel description. Take care when crafting your summary, making sure to give a brief but polished outline of your business, your mission, and your products or services. Utilize core keywords that will help YouTube searchers find you. Include relevant contact info and links to your social platforms.

4. Gathering Your Gear

Even if you don't have fancy, high-tech gear, you can still film good-looking YouTube videos. Here's how to use your $$ to create polished content or DIY it based on your budget.
What you'll need:
Camera

. Depending on the type of content you're creating, you'll want to invest in a camera that is best suited to your needs. This could include a DSLR, an action camera (like a GoPro), or a webcam. You can, of course, use your phone if it's able to record HQ video. Do your research to find your best tech fit. Before filming, make sure all cameras and batteries are charged and ready.

Microphone

. You need good audio in addition to good video. An external microphone can help provide rich audio quality to enhance the production of your video. If viewers can't hear you, they'll quickly ditch your content (likely for a competitor's!)

Tripod

. A tripod is an affordable tool that helps keep your video footage steady (you don't want viewers getting dizzy!) There are lots of different types that match your camera choice and activity, so do your research.

Lighting

. If you're filming indoors or in poorly-lit areas, lighting tools can help provide a better environment for professional-looking videos that are aesthetically pleasing and clear.

Video Editing Software

. Once you've filmed your video, you need a computer program to help you edit and modify your video into an organized, well-composed package. Most computers come with a basic tool, but if you've got more experience and want fancier bells and whistles, consider upgrading to software like Adobe Elements.
5. Filming Your First Video
Lights, camera, action! With all your gear set-up, it's time to film. It might help to prepare a storyboard before you film, so you know what you want to cover in the video and the shots you might need. Give yourself plenty of time, and record more material than you think you need — it'll be easier to sift through a lot of good footage than to have to go back and re-film if you've left something out.
Once you've filmed your shots, upload to your computer, and edit using your software. When piecing together your video, a few editing tips:
YouTube has an Audio Library, a fantastic resource for royalty-free music you can use in your videos.
Give your opening a captivating hook. With an overabundance of content to choose from, visitors need an enticing — and sustaining — reason to watch

your

 videos.
6. Uploading Your Video
Ready to share your polished video with the world? To upload your video to YouTube, visit your channel and click the Upload Video button (you can't miss it!).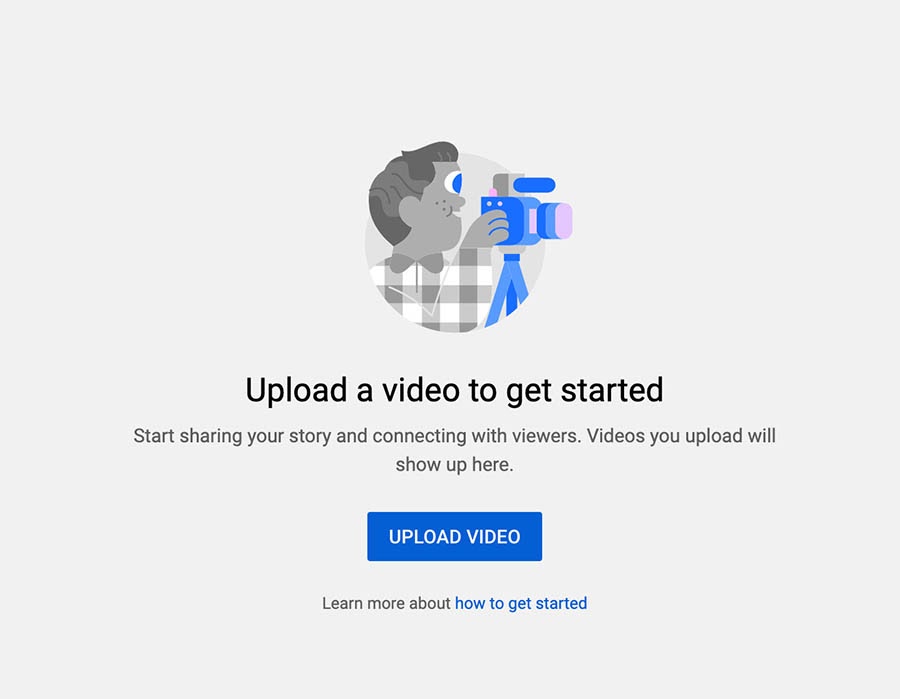 It may take some time to upload to the site, so while you wait, take a well-deserved break (you know, before you have to get back to work spreading the news about your brand-spankin'-new YouTube video).
7. Optimize for Search
You've got a shiny new channel and some killer content. But if your video isn't primed for search, you won't be getting the traffic you need to build your brand and your business.
To help position your content for better rankings in search engines, utilize keywords. Build your video titles around relevant keywords (no keyword-stuffing!) that will help visitors find you. Follow it with an informative and well-crafted description.
8. Establish a Schedule — and Stay Consistent
Vlogging isn't a one-and-done affair. Meaning, one good video shared on YouTube isn't enough to boost your business. Sure, it's a great start. But if you want to build a community and effectively market your products or services, you need to establish a consistent posting schedule so visitors can regularly engage with content from your channel.
Create a content calendar and stick to it.
It's also vital to establish a structure on your channel. Instead of just uploading videos haphazardly, create an organization that's easy and intuitive for visitors to navigate. Group relevant content into sections to create a guiding framework, and consider adding a channel trailer to give viewers an idea of what they'll find on your page (and why they should follow you).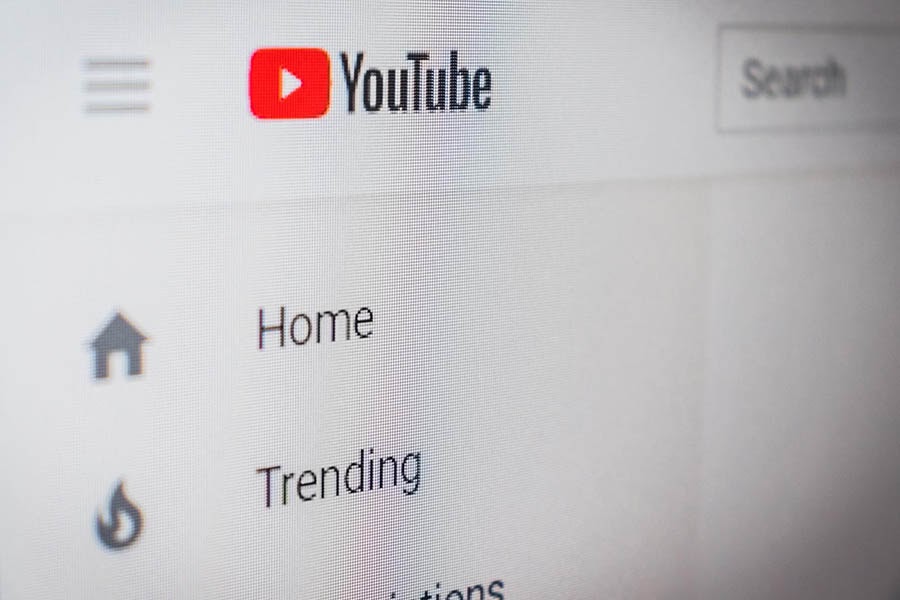 9. Integrate Your Channel
To spread your reach, integrate your YouTube channel onto your website and social platforms, embedding videos and sharing links throughout your site as a part of your marketing strategy.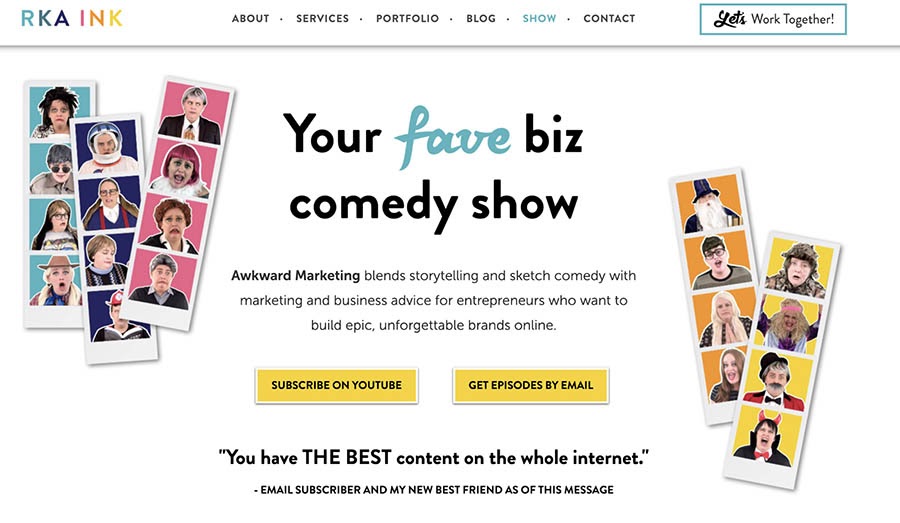 10. Engage With Your Community
With so many users, YouTube really is becoming a social hub where visitors are coming to engage. In fact, 70% more users are interacting with creators and channels, making it essential for content creators to get involved with viewers.
Casual, once-in-while watchers have the potential to become avid followers — if businesses can effectively connect with them. How to do this? A few ideas:
Respond to comments
Seek feedback from customers or followers on the type of content they want to see
Share user-generated content
Subscribe to and engage with other accounts
Produce quality content on a consistent schedule
11. Invest in Advertising
Even with killer keywords and optimized copy, you should consider YouTube advertising as a way to grow your YouTube channel and boost your business' reach. We already discussed the opportunity that YouTube provides (remember those billions of per-day views?), so developing a budget-friendly campaign can help you find and connect with more of your target audiences through well-placed ads. YouTube marketing really is smart marketing.
Get Content Delivered Straight to Your Inbox
Subscribe to our blog and receive great content just like this delivered straight to your inbox.
12. Analyze, Optimize, Repeat
Obviously, as you work to create a channel and build your community, you're going to find things that work — and things that don't.
Hey, that's part of the learning process!
Adjust and tweak your operations as you grow, continuing to optimize not only your content, but your methods. YouTube Studio (formerly Creator Studio) is a valuable tool for helping you manage your channel and access personalized insights that will help you grow. Analyze data to learn the kinds of video titles, lengths, and content types that are most successful. Keep track of your YouTube analytics (watch time is especially important!) and always look for ways to improve.
Rack Up Views on YouTube
Forget the internet killing the video star. Through starting a YouTube channel, your business can utilize video sharing as a means of content creation and brand building. It's time to get on board.
We've covered the ins-and-outs of creating a YouTube channel, everything from brand accounts and analytics to tech gear and types of content.
As you create killer videos and integrate them onto your website, consider our shared hosting plans. We even offer a free website migration plugin, so you can easily move to DreamHost and continue working on your YouTube engagement.