Build an Email List With Your WordPress Website in 3 Simple Steps
Building a WordPress website is an excellent way to grow your business, display your portfolio, or establish yourself as an authority in your field. What's more, it can serve as an excellent jumping-off point for various forms of marketing. In particular, email marketing is a strategy that can help promote your site and what it has to offer — if you can learn to employ it effectively.
Fortunately, getting started with email marketing is not that difficult. With the right tools and a few simple tips, you'll be well on your way to building an email list with lots of engaged subscribers. After that, you can leverage your list to build a relationship with your audience and to boost sales and revenue.
In the following guide, we'll introduce the concept of email marketing and explain how it can benefit your WordPress website. Then we'll walk you through the process of creating and maintaining a successful email list of dedicated subscribers. Let's jump in!
WordPress + DreamHost
Our automatic updates and strong security defenses take server management off your hands so you can focus on the important stuff — like building a killer email list for your site.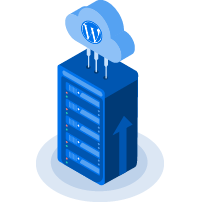 What Is Email Marketing (And How Can It Benefit Your Site)?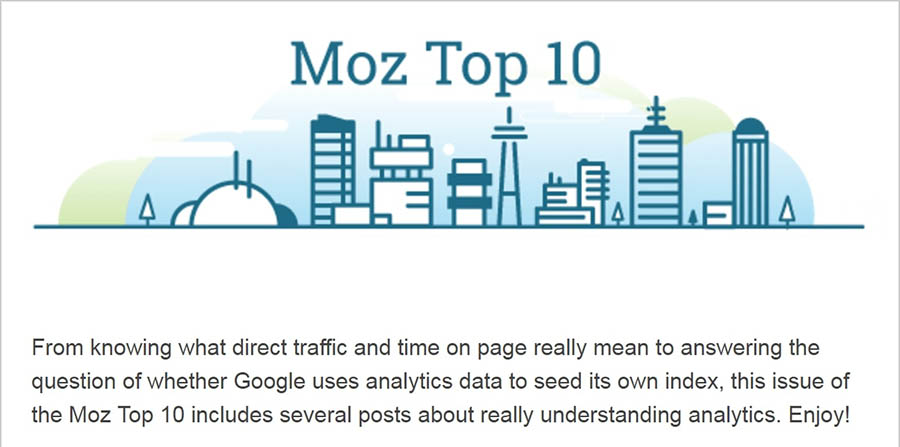 As the name suggests, email marketing is the strategy of promoting your business through emails. It's typically conducted in the form of a campaign — a series of messages designed to connect with your target audience, inform them about your products or services, and convince them to make a purchase.
In today's world dominated by social media and text messaging, email may at first glance seem an obsolete medium. However, it is still a hugely successful way of marketing to potential clients and customers. Email has a number of excellent benefits, and using it as part of your marketing efforts can:
Increase your website traffic and visibility, by including links to your homepage and key content in your emails.
Engage your audience and create a stronger relationship through consistent, high-value communications.
Help you target specific groups and types of customers through specialized campaigns and messages.
Increase your business' sales and overall revenue. (For example, one study found that each $1 invested in email marketing typically results in a return of $44!)
What's more, getting started with email marketing is a straightforward process and maintaining an effective campaign doesn't necessarily require a lot of time and money. Once you've located the right tools and put a well-considered strategy in place, you'll find that this type of marketing can be a huge contributor to your company's long-term growth.
How to Build an Email Marketing Program for Your WordPress Website
Every business will approach email marketing a little differently, depending on its unique goals and circumstances. However, there are a few key steps that you'll need to go through if you want to be successful. If you follow the process we're about to walk you through, you'll be starting off on the best possible foot.
Step 1: Choose an Email Marketing Service
You could gather a list of email addresses, keep them in a spreadsheet, and send out messages manually — but this is an unwieldy approach for nearly any campaign. If you're hoping to grow and maintain a substantial email list, you'll need a dedicated tool to help you manage it.
There are a lot of email marketing services out there, each offering an array of features and functionality to help you build your email list, send your messages, and track your results. You'll want to look for an option that offers:
All the features you'll need, such as a customizable email list, message templates, and targeting options.
Plenty of scalability so the service can grow along with your campaigns.
Automation options to handle some of the tasks involved in email marketing for you.
Analytics tracking, which will enable you to get a clear picture of how successful your marketing efforts are.
If you don't already have an email marketing tool in mind (or don't know where to start looking), here are a few of our favorite options.
GetResponse

GetResponse is an all-in-one email marketing tool that works well for a wide variety of industries and niches. It focuses on helping you create professional and compelling emails, as well as making your email list as easy to manage as possible. If you're looking for a very hands-off solution that automates much of the work for you, this is a solid tool to check out. You'll also get access to a few additional features, such as landing pages and webinars.
Key Features:
Enables you to create emails using a simple but flexible interface.
Offers autoresponders and other automation functionality.
Makes it easy to segment and target emails based on specific audience characteristics.
Lets you perform A/B testing and track your emails' performance.
Pricing:
GetResponse offers five plans based largely on the maximum size of your email list, starting at $12.75 per month.
How to Integrate GetReponse with Your WordPress Site:
As with many popular email marketing tools, GetResponse offers you the option to integrate its features with WordPress. It does so through a dedicated plugin: GetResponse Integration. This tool enables you to create an opt-in form and add it to your site. Subscriptions collected this way will be automatically incorporated into your email list. Plus, you can customize your form using the List Builder Wizard.
To get access to these features, you'll need to download, install, and activate the plugin on your site. This will add a new widget option that enables you to create a subscription form and can be added to your sidebar or footer area. You can then customize your form and its settings as you see fit.
AWeber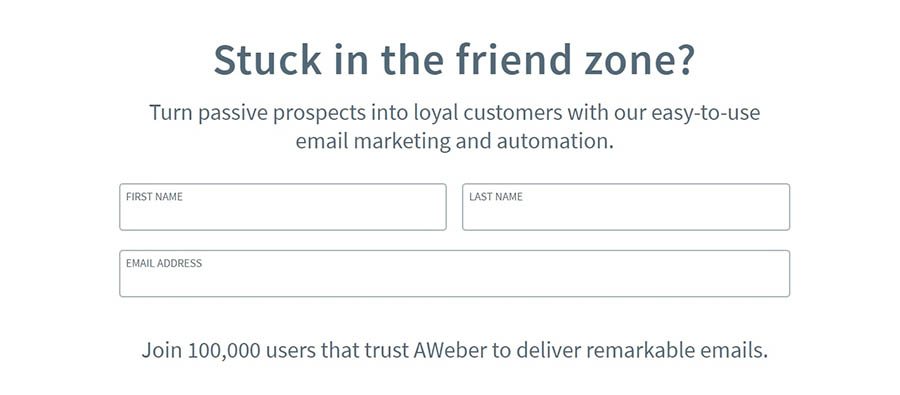 If you want to start out with an email marketing service that is simple to use and beginner-friendly, you can't go wrong with AWeber. It prides itself on offering features that are easy to implement, and providing reliable support to help you get started. Plus, it has just about everything you'll need to build and manage your list — as well as to automate it.
Key Features:
Enables you to create emails using a drag-and-drop builder, HTML, or a simple text editor.
Makes it easy to set up a series of automated emails.
Offers expert support via phone, chat, and email.
Provides handy integration with various platforms, including WordPress.
Pricing:
With AWeber, you can choose from five scaled plans starting at $19 per month or get a customized quote for large subscriber counts.
How to Integrate AWeber with Your WordPress Site:
When it comes to adding AWeber to WordPress, you have a couple of options. For example, you can use the official AWeber Web Form Plugin to drag and drop forms directly onto your site. This is a simple method, although keep in mind that some users have had difficulty getting this plugin to work properly (as you can see from the user reviews on the WordPress.org plugin page).
For a more reliable option, you can use a JavaScript code to include an AWeber form just about anywhere you want on your site. Simply find the JavaScript snippet for the form you'd like to use, and paste it into the text editor on one of your WordPress posts or pages. It's that easy!
MailChimp

As with the previous two services, MailChimp offers plenty of features to help you create emails, automate the sending process, and manage your list. However, this particular email marketing service stands out thanks to its analytics options. With the tools MailChimp provides, you'll find it easy to judge how well your current campaigns are performing, and make targeted improvements designed to bring about better results.
Key Features:
Offers a 'campaign builder' to assist you in building an entire email campaign.
Includes automation functionality that takes care of a number of rote tasks for you.
Integrates easily with various e-commerce platforms and social media networks.
Provides analytics reports that show you how well your emails are performing.
Pricing:
MailChimp offers three plans — a free (though limited in terms of functionality) tier, a "Growing Business" plan starting at $10 per month, and a "Pro Marketer" plan that costs an additional $199 per month.
How to Integrate MailChimp with Your WordPress Site:
The simplest way to use MailChimp in combination with WordPress is to make use of a handy plugin. MailChimp for WordPress is an official tool offering a number of handy features. It will connect your WordPress site to your MailChimp account, enable you to create sign-up forms and automatically incorporate the resulting information into your email list, and more.
To get started, simply download the free plugin and install it on your site. After activating the plugin, you'll need to connect it to your MailChimp account using your API key and tweak any settings you'd like. Then you'll be ready to start customizing your form and publish it to your site!
Step 2: Use Your Website to Encourage Subscriptions
Once you have a marketing tool up and running, you'll need to start building your email list. This means you'll have to encourage people to sign up for it. Of course, you could just collect email addresses from your website or elsewhere and send out unsolicited messages, but we don't recommend that approach. It's an ethically questionable (not to mention potentially illegal) practice and will probably be seen as spam — plus, it won't do any wonders for your business' reputation.
When it comes to getting people to sign up for your email list, your website is the best tool you have available. You can use it to turn one-time visitors or customers into engaged audience members for your campaign. To solicit as many subscriptions as possible, try implementing the following strategies.
Create a Signup Form

This may seem obvious, but you need to provide your website visitors with a way to actually sign up for your email list. A dedicated form is a perfect way to do just that. You can design it to include whatever information you'd like, link to it in prominent locations on your site, and let it do its job without any further input on your end.
When building your email list signup form, we recommend keeping it as simple as possible. The more information you request and fields you include, the less likely visitors will be to complete it. Just ask for the necessary details, such as names and email addresses — and don't forget to tell your audience what they can expect in return for signing up (more on this in the next step).
There are plenty of quality form-building plugins that can help simplify this process, such as WPForms and Ninja Forms. Both of these plugins include drag-and-drop builders that make creating your form simple.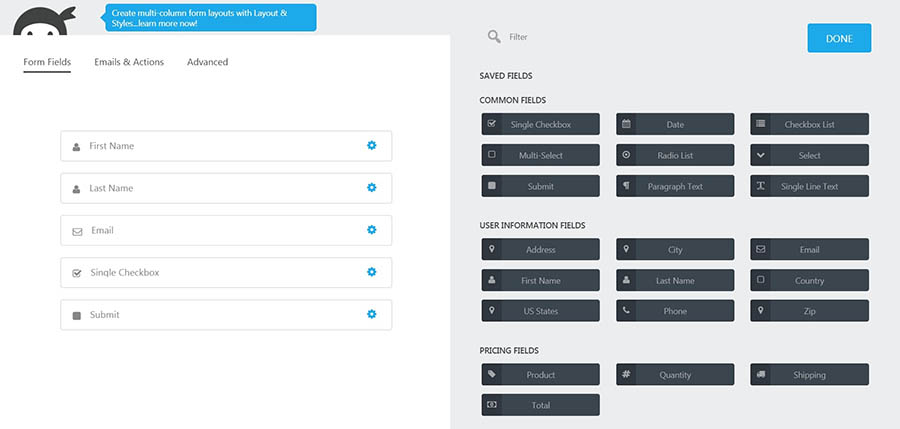 You can customize standard fields and add your own, tweak your form's style and appearance, and make certain fields optional and others required. What's more, you can even redirect users to a particular message or page once they're finished entering their information.
Display Multiple Calls to Action (CTAs)

A call to action is any element on your site that encourages visitors to take a desired next step. In this case, that step will be signing up as an email subscriber. You can add CTAs in the form of buttons, navigational links, or simply lines of text. What matters is that to be effective, your CTAs should be prominently placed and well designed.
It's probably best to include a link to your signup form in multiple locations across your website. Smart placements include your homepage, headers and/or footers, sidebars, and menus. Wherever you put them, make sure your CTAs are prominent and include something to provoke your audience's curiosity and interest (such as a statement about the benefits they'll receive by subscribing).
How you create these CTAs and add them to your site will depend on your setup. You don't necessarily need additional tools since you can likely use your theme's native features (or engage in some coding if you have the know-how). For more options, however, you can download one or more dedicated plugins to help with this task.
WordPress Calls to Action, for example, is a comprehensive option that will enable you to create many types of CTAs based on an existing library of styles or your own custom designs. You can also track their results to improve performance. If you're looking for a simpler option, MaxButtons will help you create and customize attention-grabbing CTA buttons to use anywhere on your site.
Use Pop-Ups to Draw Attention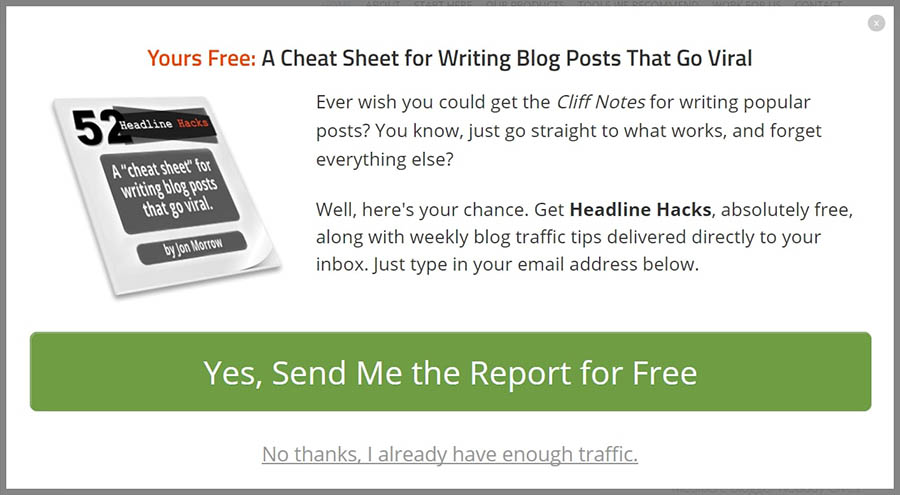 Prominent placement, bold colors, and well-chosen fonts are excellent ways to ensure your CTAs get noticed. For even better results, you can also employ pop-ups. This feature is perfect for grabbing your visitors' attention and directing them to your email list signup form. You'll want to use it sparingly — too many pop-ups can (understandably) irritate people — but it can be an effective method.
There are many types of pop-ups you can use to make people aware of your email list. Some are designed to show up immediately when a user visits your webpage, others appear after a specific amount of time or when the user scrolls to a certain point on the page, and still more show up only when visitors seem like they're about to leave your site. All of these moments are excellent opportunities to display a quick message directing people to your signup form. What's more, tools such as OptinMonster and Popup Maker enable you to create customized pop-ups quickly and easily.
Provide an Excellent User Experience
Finally, it's important to remember that your entire website serves as an advertisement for your email list. Eye-catching, intriguing CTAs won't help you if the rest of your site is boring, unprofessional, or difficult to use. Spending some time ensuring that your site's design and functionality are up to date is essential for providing a strong user experience. So is creating quality content that your audience finds valuable.
Your site's performance is also crucial — slow or unresponsive pages can easily frustrate visitors and drive them away. There are plenty of ways to improve your site's speed, but it all begins with your web host. A quality WordPress hosting plan can ensure that your site is lightning fast and benefits from maximum uptime. With a fully managed option like DreamPress, you can turn your attention to email marketing and other vital tasks, and let us take care of the rest.
Step 3: Employ Proven Strategies to Grow Your Email List
At this point, you have the tools you need to build your email list, and you've provided easy ways for your target audience to subscribe. Now it's time to turn your attention towards growing your list as quickly as possible. The more email addresses you can send your campaign emails to, the more chances you'll have to engage readers and convert them into repeat customers and clients.
Some of the strategies we've already discussed will help in this area, such as using attention-grabbing CTAs and employing pop-ups. However, there are a couple more methods worth checking out. Each should help you maximize the number of signups you see on your site.
Offer Opt-In Incentives

Simply asking customers to sign up for your email list will often not be enough to motivate them. After all, most people would probably say they receive too many emails already. You need to convince visitors that subscribing to your email campaign will be worth their time.
A perfect way to do this is by offering opt-in incentives. This can be anything you're willing to provide in return for an email address. A common tactic is to offer special content in exchange for sign-ups, such as an e-book, in-depth guide, or webinar. You could also host giveaways or create contests, which people can enter by filling out your signup form. The possibilities are just about endless.
Encourage Social Sharing and Referrals
Even in our digital world, word-of-mouth is still a powerful tool. People will be far more likely to sign up for your email list if a friend or colleague recommends it. For this reason, you'll want to encourage those already on your list to endorse it to their networks.
One way to do this is by including social media sharing buttons in your emails. That way, readers can easily share your content through Facebook, Twitter, and more, increasing your visibility and conversions. Email marketing tools like AWeber often enable you to do this. You can also offer direct rewards for referrals, such as coupons, discounts on your products, or additional special content. Most importantly, be sure to thank your subscribers whenever they do refer a contact — building a trusting relationship is a vital part of email marketing.
Get Content Delivered Straight to Your Inbox
Subscribe to our blog and receive great content just like this delivered straight to your inbox.
Reply All
Email marketing may seem intimidating if you've never tried it before, but the truth is that building a strong email list isn't that hard. Plus, you've already got the best tool for growing a list: your WordPress website.
Simply follow the three steps we outlined above:
Choose an email marketing service, such as GetResponse, AWeber, or MailChimp.
Use your website to encourage subscriptions and make sure to provide an excellent user experience (quality hosting can help!).
Employ proven strategies to grow your email list, such as offering sign-up incentives.
Do you have any questions about how to get started with email marketing? Join the DreamHost community and start the conversation!