19 Great Resources for Diverse Stock Photos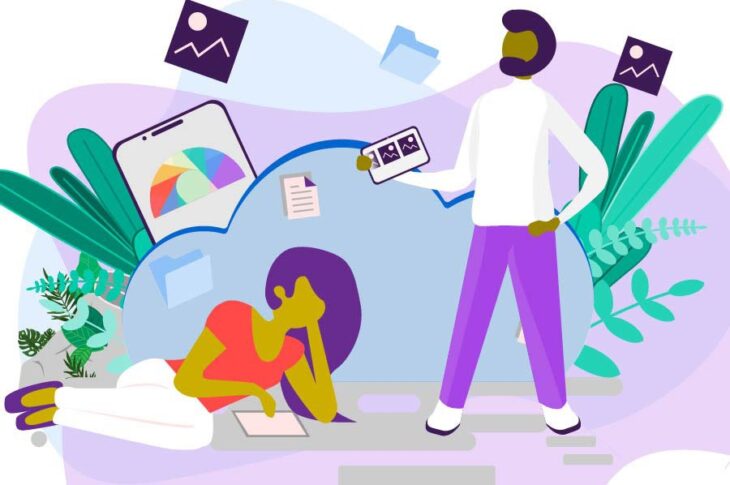 The imagery you choose to share — on your website, social media accounts, and marketing materials — says a lot about your business.
After all, a picture is worth a thousand words.
Returning and potential customers, as well as employees and anyone else who crosses paths with your business, will look at the choices you make in your images. Are they reflected in those photographs? Do your visuals showcase true diversity and representation?
"Inclusive imagery matters because our world is a beautiful and diverse place, and we need to embrace and celebrate that in terms of the visual content we put out into the world," says Claudia Marks, Senior Art Director, iStock by Getty Images.
"For brands, it's an important consideration to make and, ideally, one that you make consistently with every visual choice," Marks adds. "It's safe to assume that most small businesses want to expand their reach, which means attracting as many customers as possible. It also means intentionally choosing imagery which is inclusive and, therefore, speaks to people broadly and welcomes them to interact with you and your business."
In this article, we'll make the business case for diversity, share some tips for adding inclusive imagery to your site, and explain the growing demand for culturally diverse stock photos. Most importantly, we'll share 19 great stock photo agencies and websites you can turn to when you want diverse, inclusive stock imagery for your business — no tired stereotypes here!
We've got a lot to cover. Let's dive in!
Create a Website for All
We make sure your website is fast, secure, and always up so you can focus on the things that really matter.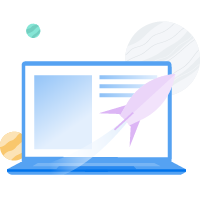 The Business Case for Diversity
There are plenty of reasons small business owners should opt for inclusive stock photos. Most importantly, it's simply the right thing to do.
But from a business perspective, it can also help a website owners' bottom line. "The more you demonstrate that you welcome everyone or that your product is for everyone, the more people will be open to seeing what you have on offer and potentially becoming a customer of yours," Marks says. "That's a win-win for any business owner."
However, using inclusive stock art isn't as easy as finding one person of color in an image and patting yourself on the back. There are certain guidelines to keep in mind to ensure you're portraying true diversity.
"Think about the concepts behind your business and what you are selling," Marks says. "Make intentional choices in your imagery to ensure you show the kinds of customers you want to appeal to — all of them. Ask yourself if you unconsciously chose images that reflect your personal bias and, if so, challenge that. Know your audience . . . learn what they respond to and what resonates with them best."
How to Get Started With Diverse Imagery
Remember to include everyone in your images. Marks suggests asking yourself a few key questions:
What is the widest your customer base can be?
How can you appeal to your core demographics, while still conveying the message behind your product or service?
What can you show your potential customers — as opposed to just telling them — so that it resonates more clearly and in a more meaningful way?
To ensure that site owners give the appropriate credit when using images, familiarize yourself with Creative Commons and fair use rules. Take some time to read up on copyright restrictions; the best and simplest explanation can be found at creativecommonsusa.org.
To quickly boil it down, examples of fair use in United States copyright law include using images for commentary, search engines, criticism, parody, news reporting, research, and nonprofit educational purposes. Before you post a photo, do your due diligence to make sure it's okay to do so (especially if it could qualify as commercial use).
The Increasing Demand for Diverse Photos
In recent years, many new stock art agencies with diverse representation have cropped up to meet the demands of conscious business owners and media outlets. In addition, existing agencies, including Getty, have expanded to embrace more diversity.
"Since launching LeanIn, we've expanded the ways we authentically — and inclusively — show the world and its beautiful humans," Marks says. "We recently created the Nosotros Collection, which sought to expand our offering of Latinx content to more honestly depict Latinx people of all origins across the U.S. and North America and, ideally, banish false cultural stereotypes which pervade our media. We've also launched the Disability Collection in partnership with Verizon Media to more authentically show people of all abilities navigating everyday life, and the Disrupt Aging Collection in partnership with AARP to re-picture the 50+ community."
Plus, to support small businesses during the COVID-19 pandemic, Getty also made select content free to download.
19 Great Resources for Diverse Stock Photos
1. #WOCinTech Chat

The tech industry is notorious for being overwhelmingly male and white. #WoCinTech Chat is trying to change that stereotype by sharing photos of women of color in various technology fields. Even better, every single picture is free to use, thanks to the Creative Commons license. There's just one caveat: Every photo has to be credited with either a link to the collection and/or the hashtag #WoCinTech Chat. When you think about it, it's a double win, since it drives more visitors — and hopefully followers — to their site. The collection is curated by Flickr.
2. UKBlackTech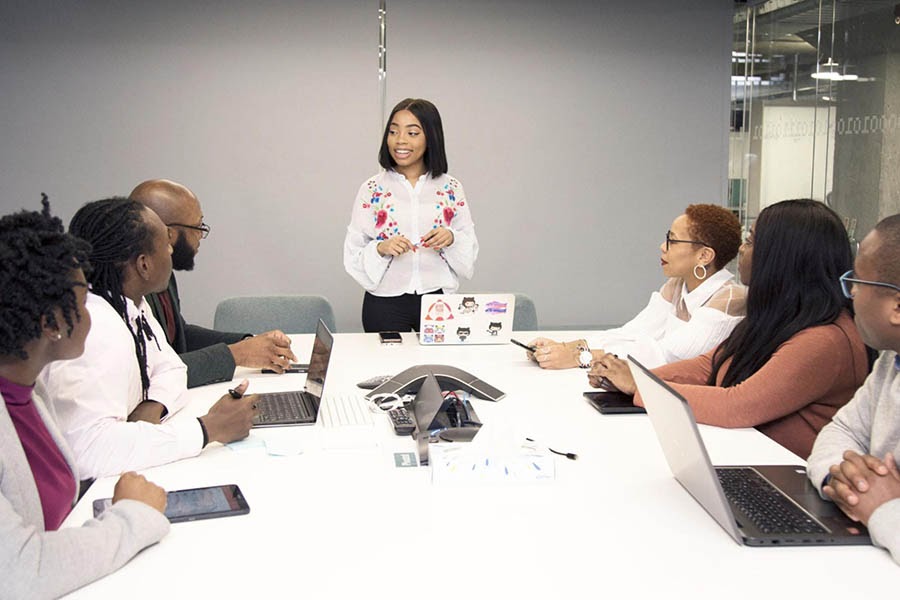 Most young people of color don't see themselves represented in the fields of technology. When UKBlackTech — a British organization whose mission is to boost the growth of Black and ethnic minorities in the tech sector — learned about this, they organized a photoshoot to create the images that were missing. In addition to including people of color, they also aimed to include a distinctly British aesthetic. Under Creative Commons licensing, the collection can be used for free as long as UKBlackTech or www.ukblacktech.com is credited.
3. Nappy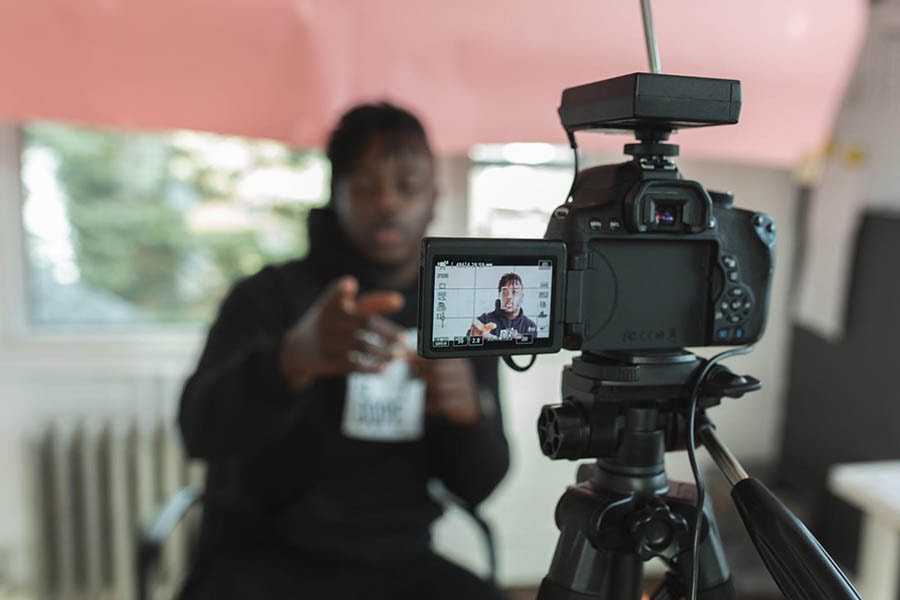 Diverse stock art shouldn't just capture people in staged activities. Nappy offers "beautiful, high-res photos of Black and Brown people" in everyday life, ranging from exercising to eating, working, hanging out — you name it. And because Nappy wants to increase representation in the media, the images are free to use. They recommend giving them credit, but it isn't mandatory. Nappy was created by Shade, a talent agency that specializes in diversity.
4. CreateHer Stock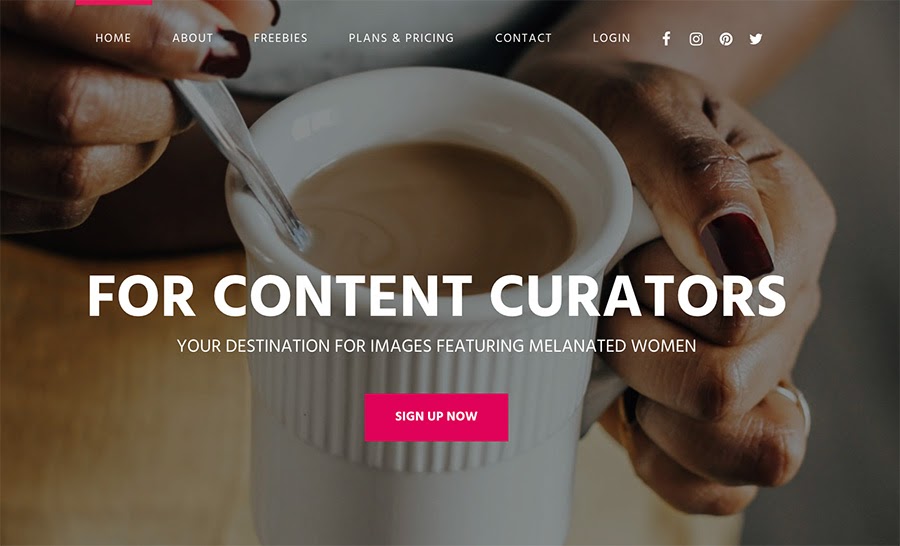 CreateHER Stock isn't a one-way business. Founder Neosha Gardner is creating a community by encouraging people to connect with her team on collaborations, including adding their own stock photos to the collection, and sending out a monthly email newsletter to keep everyone apprised of updates and giveaways. The stock photo site offers more than 3,500 photos of women of color spanning an array of categories, from workplace to lifestyle. Gardner launched the site when she couldn't find photos of women of color for a blog post in 2014. They offer both royalty-free and paid options.
5. TONL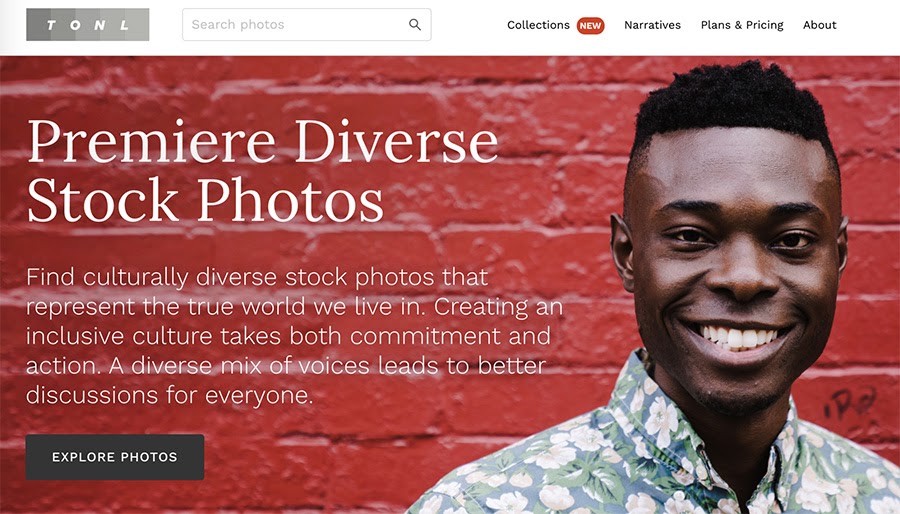 On their website, TONL says, "A diverse mix of voices leads to better discussions for everyone." The agency is living up to those words by focusing on images that show a glimpse into the lives of all types of people. They bring deeper context to their images by sharing text with each to provide a wider story. To make finding just the right images easier, the site's offerings are organized into narratives such as taste, travel, tradition, technology, and trend. Within those categories, you'll find an array of everything from religious images to family photos. They can be purchased à la carte or with a subscription.
6. Picnoi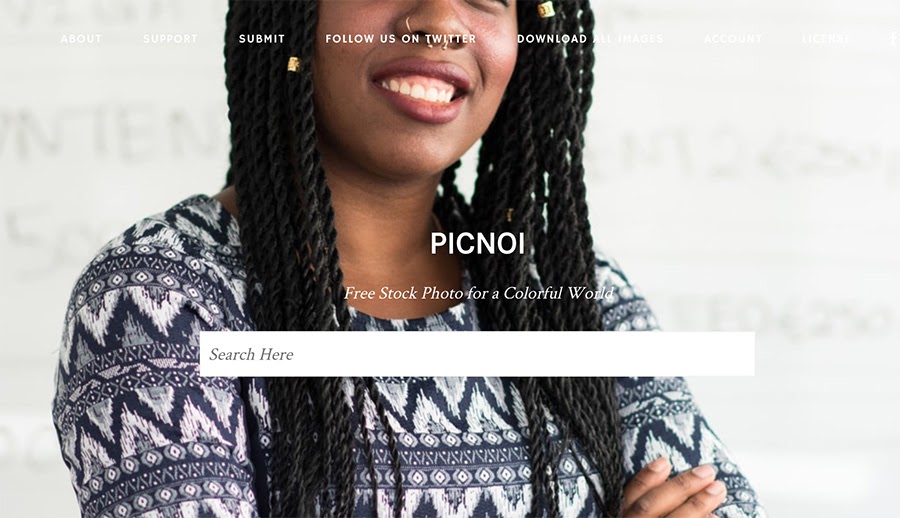 When you can't find stock image essentials that show a range of skin tones and races, there's Picnoi to fill the gap. The co-op knows that most free stock images have very few options when it comes to showing people of color, so they created a space for bloggers, website owners, designers, publishers, advertisers, and anyone else to have free access to diverse images right at their fingertips. Picnoi doesn't require attribution, but they appreciate it, so do them a solid and link to Picnoi to spread the word.
7. The Gender Spectrum Collection: Stock Photos Beyond the Binary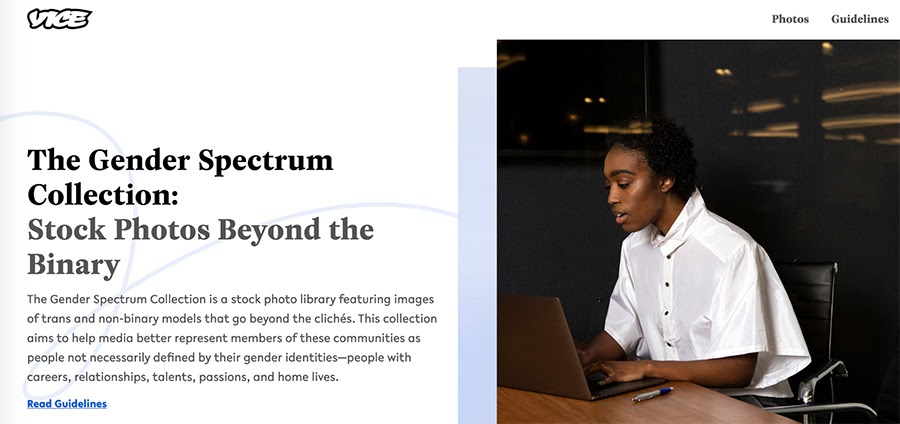 When talking about inclusive imagery, gender identity is often left out of the conversation. Luckily, The Gender Spectrum Collection fills that void with photos of transgender and non-binary folks. Powered by Vice media, the images are free to use. Organized by category — including lifestyle, relationships, and work, to name a few — Vice encourages clients to use the images mindfully to help bring awareness to gender bias and stereotypes, elevating the trans community along the way. The photos run the gamut of the LGBTQ spectrum, featuring people in all facets of life.
8. DragonImages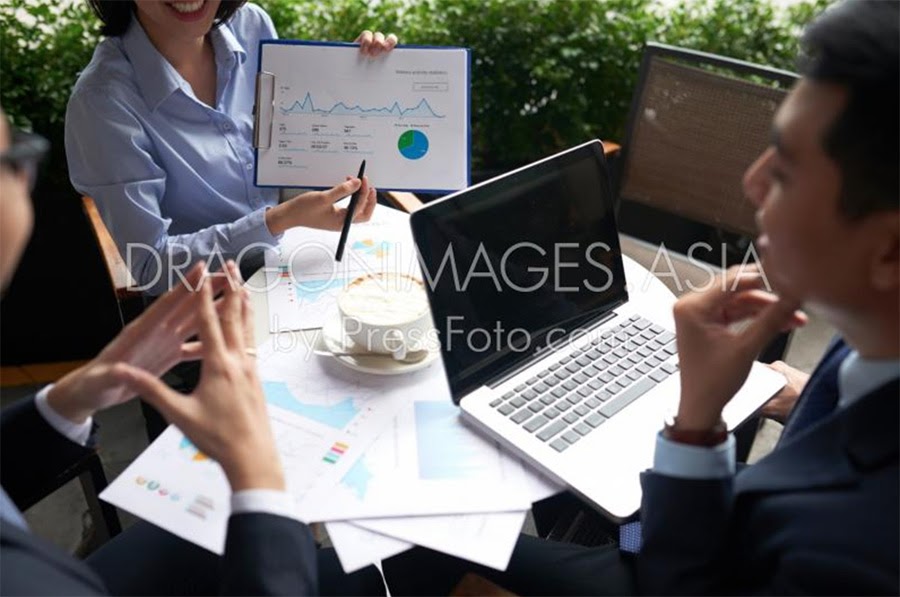 To ensure Asian people are represented correctly in imagery, Pressfoto Group, a stock photography house, launched DragonImages under their umbrella in 2012. Based in Asia, they ensure their photos accurately represent culture, customs, and ethnicities from across the continent. They shoot on location using Asian models, encompassing a wide array of categories and themes. In addition to being available at Pressfoto, many of their images can be found at popular stock photo agencies such as iStock, Shutterstock, and Fotolia. DragonImages purposely prices their photos very low —  often for less than a dollar — to make them widely accessible. More than 50,0000 of their photographs have been used all over the world. 
9. Mocha Stock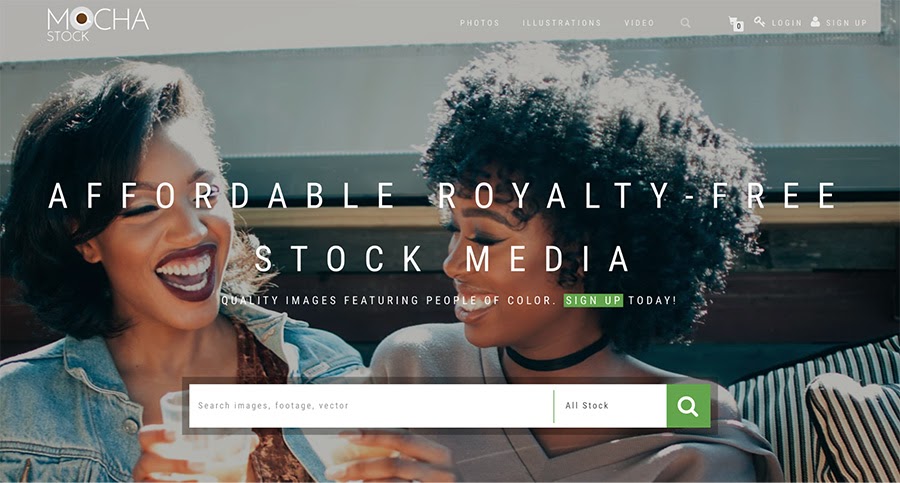 Sequoia Houston was constantly on the lookout for professional, diverse visuals she could use for campaigns at her marketing job, but they were next to impossible to find. She took matters into her own hands and launched Mocha Stock. From diverse stock images to illustrations to videos, Mocha Stock offers it all, showcasing people of color with a real vibe. A few of their themed galleries include celebrating women, business, and family. The royalty-free images are priced affordably to suit all budgets.
10. Diversity Photos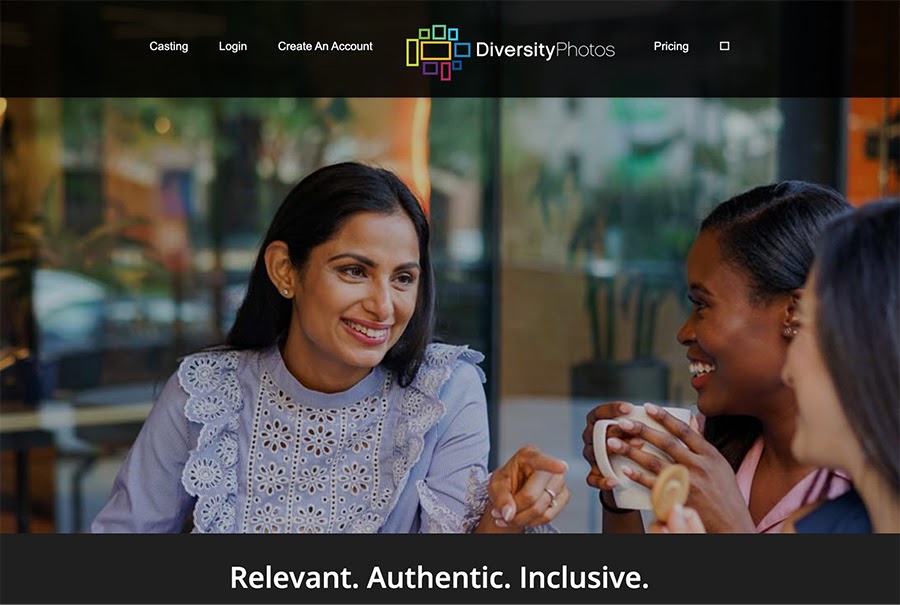 "Relevant. Authentic. Inclusive." That's how Diversity Photos describes their collection, and it's spot on. They cover every topic you can think of and make it look believable, from business to health, spirituality, family, disabilities, and culture — all neatly organized into categories. With super high-quality and professional photos, they offer subscriptions or à la carte purchases at attainable prices.
11. The Lean In Collection from LeanIn.org/Getty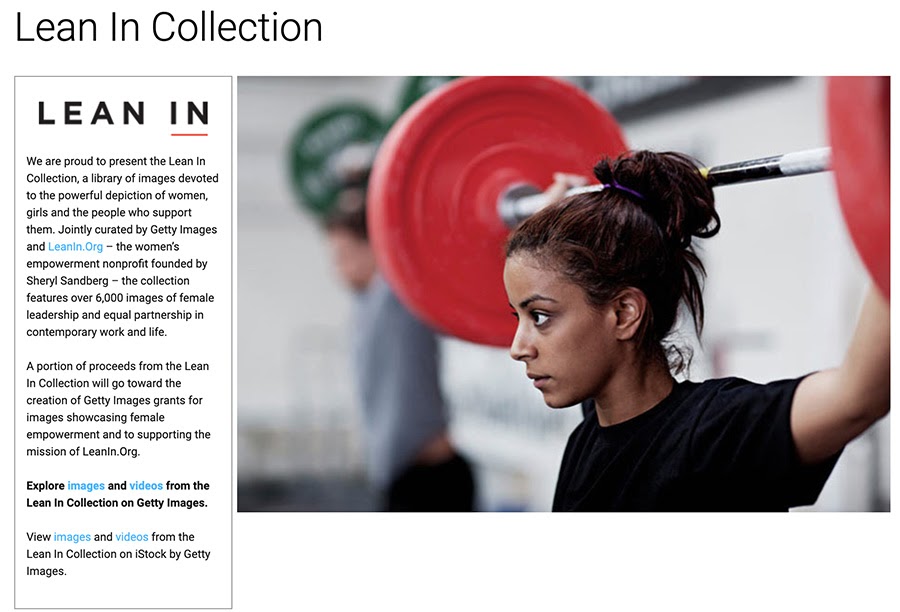 A team effort between Getty Images and LeanIn.org, the women's empowerment nonprofit launched by Sheryl Sandberg, this photo library features more than 6,000 images of female leadership, both in work and life. Aiming to dispel gender stereotypes and imagery that depicts patriarchy, The "Lean In Collection" shows women and girls as equals and empowered. "The goal is to shift perceptions, overturn clichés, and incorporate authentic images of women and men into media and advertising," Marks says.
12. The 67 Percent Collection from Refinery29/Getty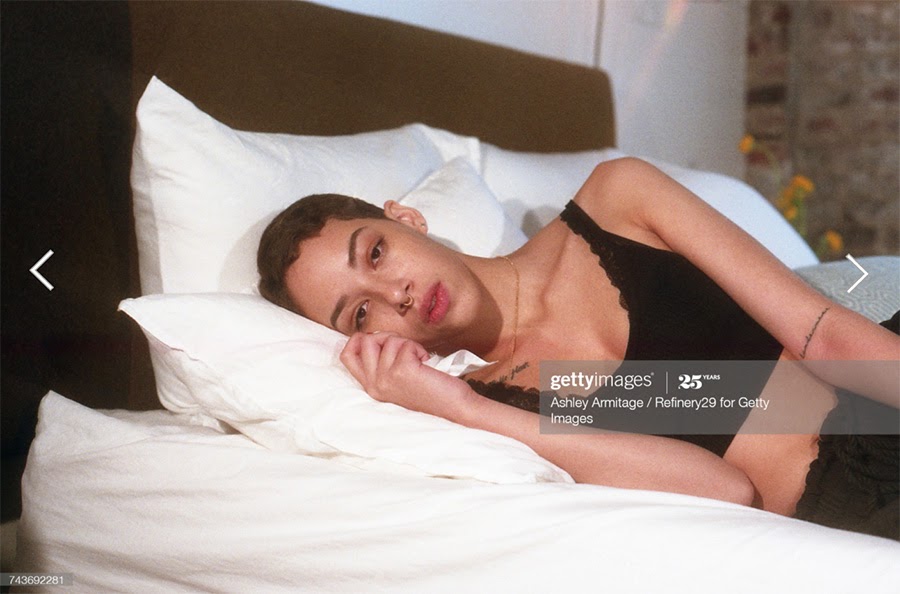 "This is a collection of imagery created by the team at Refinery29 to dive deeper into how millennial and Gen Z women view themselves and the world — unapologetically themselves and embracing every aspect of who they are," Marks says. It's all about raw images of women from various walks of life and backgrounds.
13. MuslimGirl.com Collection from Getty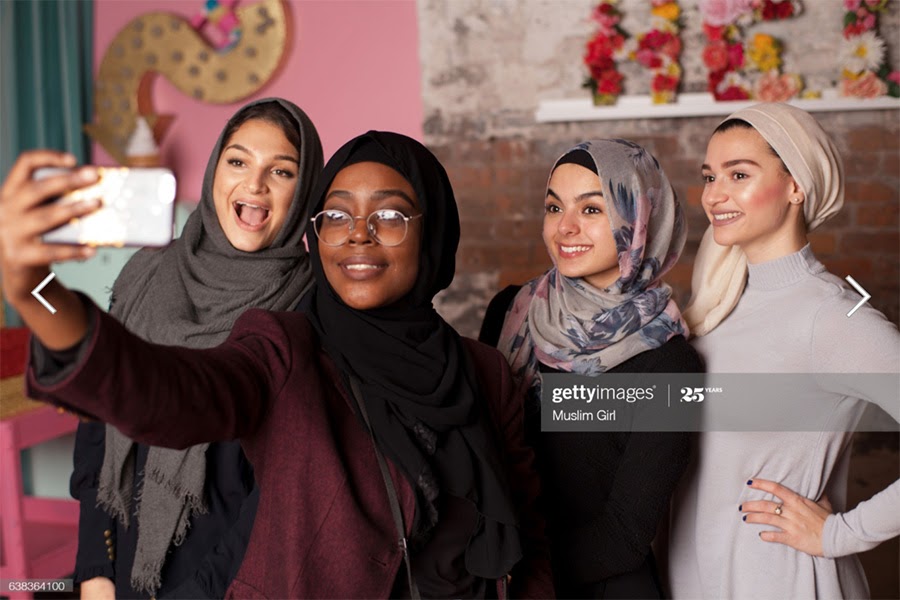 "We partnered with their founder, Amani al-Khatahtbeh, to purposefully change how young, modern Muslim women and girls are depicted in the media and advertising," Marks says. "Whether they choose to wear a hijab or not, they are more than they have been depicted in pop culture.  They have the same aspirations and emotions and passions and intelligence as all modern girls and women and should be depicted as such to normalize their existence in our world and specifically the West."
14. Shestock from Blend Images
Images of women by women doesn't sound revolutionary, but it was when Shestock was launched in 2012, making it the very first woman-centric stock image collection. In addition to supporting female photographers, it aims to eliminate gender bias and show women in more authentic and empowering situations. For example, Shestock shares photos of women in STEM fields to encourage young girls. The collection is available for purchase through Blend Images.
15. LGBT Photos by Pexels
The LGBTQ spectrum truly is as broad as a rainbow, and Pexels captures this sentiment in their curated section of LGBTQ photos. From portraits to lifestyle shots and everything in between, Pexels covers the bases with an ethnically diverse group of people in an authentic way. Even better, all of the photos and videos are free. Attribution isn't necessary, but it is appreciated by both Pexels and the photographers.
Get Content Delivered Straight to Your Inbox
Subscribe to our blog and receive great content just like this delivered straight to your inbox.
16. TetraImages.com
The latest collection from Tetra is Blend images, which is all about photography and footage of multicultural and diverse people shot by artists from across the globe. They cover any category you can think of — small business to city life, beauty, nature, food, holidays, seasons, health living, education, Americana, and pharmaceuticals, to name a few. The conceptual images are fresh, modern, and realistic, and all are available for editorial and commercial licensing.
17. The LGBT section at Twenty20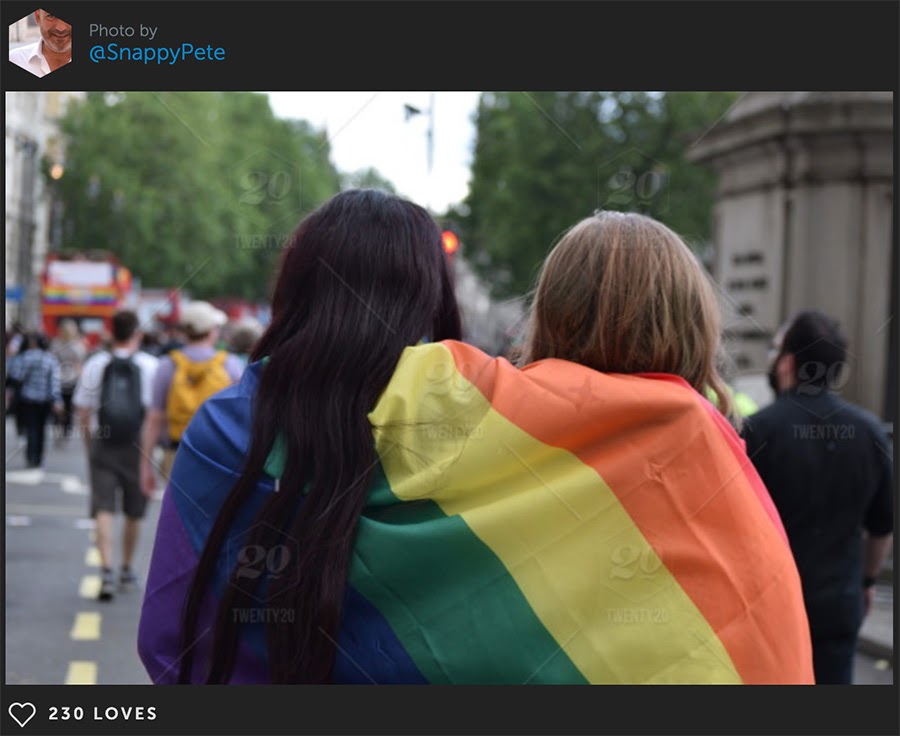 Twenty20 fills their LGBTQ section with people of color, a range of identities, and striking images that deliver a deeper message. To make it easier to find exactly what you're looking for, their LGBTQ section is organized into several categories, such as Pride, couples, and happy people. They offer subscriptions from $16.50 per month.
18. PhotoAbility

It doesn't get more authentic than PhotoAbility and their models. Every single person portrayed in the images has a disability and a portion of each sale goes directly to them. The photos feature adults and children with disabilities in various settings, including travel, sports, business, and lifestyle, aiming to increase positive imagery of people who use wheelchairs, canes, walkers, guide dogs, and other mobility devices. They offer a range of prices to fit every budget, with a deep discount for advocacy groups.
19. Canva's Natural Woman Collection
Tired of the male gaze? Canva is too, which is where their Natural Woman Collection comes in. Authentic and true to life, it captures women in their natural state, whether that's in nature, striking a yoga pose, taking selfies with friends, or with their families. Canva offers both free and premium shots to make the most of your budget.