2018 Year in Review: WordPress at DreamHost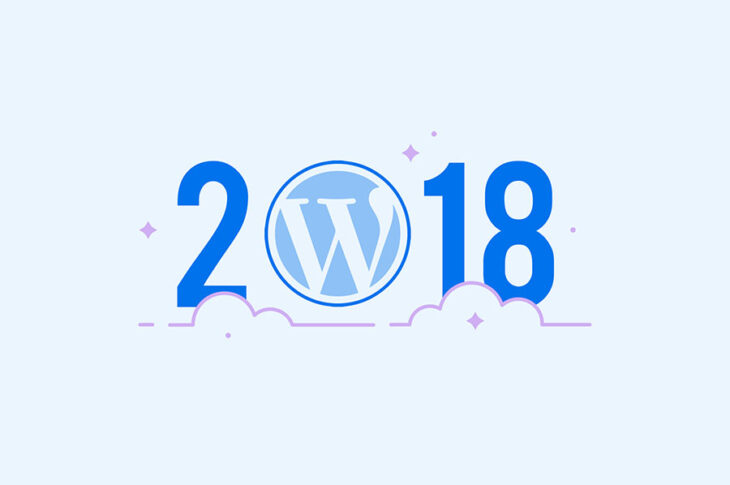 TL;DR: We want our customers to be successful with WordPress, so we've done tons to support them this year. Our focus on WordPress is only going to continue from here — read more for some sneak peeks at what's coming your way next and in 2019!
And that's a wrap, friends! We're closing the book on 2018. But first, here are some cool year-end WordPress stats. In 2018, DreamHost:
Serviced and supported

700,000+ WordPress sites

Handled

7 WordPress Core releases

Blocked over

3 billion attacks
So many of you have chosen to use WordPress to build on and share your ideas, passions, beliefs, knowledge, ventures, and more, and that's truly incredible! We are determined to continuously improve and innovate so we can provide you with an ideal toolkit for your online success. The less you have to worry about tinkering with WordPress, the more you can focus and build on your purpose — and that, right there, gives us all the warm and fuzzy feelings.
It's our goal to make things as simple as possible for you, to help you grow and resolve issues quickly and provide you with that "it just works and I don't have to think about it" kind of experience.
We Make WordPress Easier for You
Leave migrating your site, installing WordPress, managing security and updates, and optimizing your server performance to us. Now you can focus on what matters most — growing your business.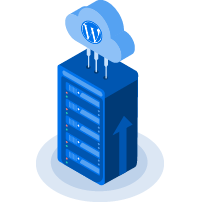 2018 WordPress Redux
Before the pages turn and we all jump into Chapter 2019, let's look back on some of the things we did to enhance your WordPress experience this year.
WordPress tips and tricks at your fingertips (all users)
Lost in WordPress? Don't worry, pals. Our experts wrote dozens of helpful pieces to quickly answer your questions on all things WordPress. From the basics of getting started to tips on optimizing your WordPress site for performance improvements, we've got you covered!
An easier, single sign-on (DreamPress)
We understand how annoying it can be to remember all the countless passwords for different online accounts. With DreamPress, our managed WordPress hosting service, you can log into your WordPress dashboard once from your DreamHost panel and continue to access WordPress from there without needing to input your credentials again. Convenient, right?
A brand new DreamPress dashboard (DreamPress)
DreamPress users get to enjoy a new and beautifully designed dashboard built to make managing WordPress sites easier than ever.
Users can now temporarily disable caching (DreamPress)
DreamPress users can temporarily disable caching for 24 hours. This is useful when actively developing a site since it allows you to make changes (and see them live) without the cached version hiding what you're doing.
DreamPress Pro makes its debut (DreamPress)
A reliable, high-performance site becomes more critical than ever when you're experiencing growth and need the room to scale. We launched DreamPress Pro not only to provide appropriate resources to maintain speed and reliability requirements but to also provide extended technical support services to customers who need help getting their issues resolved immediately.
What's on Deck?
We're looking forward to an exciting year ahead and building even more great WordPress tools for you. Here's a sneak peek of things to come.
More control with On-Demand Backup (DreamPress)
With DreamPress' new on-demand backup tool, you'll be able to create a backup whenever you'd like. This will give you more control and peace of mind to make changes and know you can revert back to your original version if something goes wrong.
Test changes with Staging (DreamPress)
Let's face it, things break or sometimes don't have the results we expect. We're launching an improved staging feature that will allow you to safely and quickly test your code and other changes. With staging, you can avoid those panic situations and make changes confidently.