3 Top Solutions for Creating a Highly-Scalable E-Commerce Site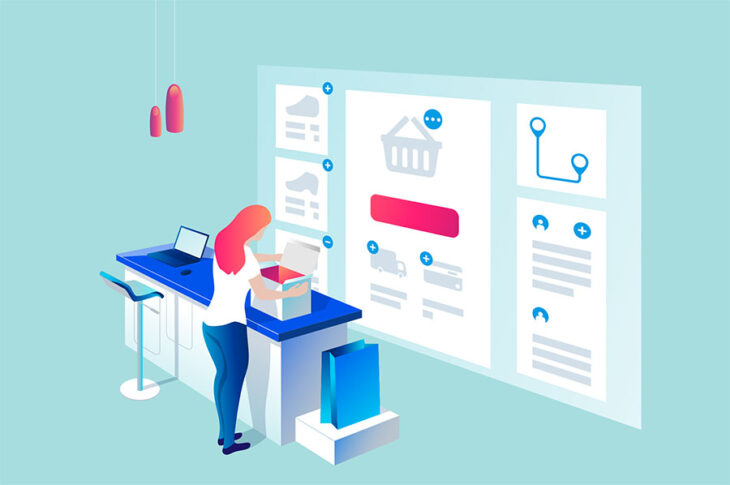 Consistent growth and success are, of course, desirable outcomes of starting your own business. However, new challenges tend to arise as your business begins to take off. With that in mind, it's best to prepare ahead of time for any growing pains you might experience.
That's where WordPress comes in. As an open-source, free, and flexible Content Management System (CMS), WordPress allows for fast scalability when you need it most. Thanks to the many plugins and themes on offer, an unlimited capacity for creating pages and posts, and some top-notch hosting options, WordPress is ready to grow alongside your business.
In this article, we'll discuss why scalability is so important. Then we'll introduce some solutions for achieving this on your e-commerce website, including managed hosting and headless e-commerce architecture for WordPress. Let's get started!
Your Store Deserves DreamHost Ecommerce Hosting
Our WooCommerce hosting plans make it easy to sell anything, anywhere, anytime on the world's biggest e-commerce platform.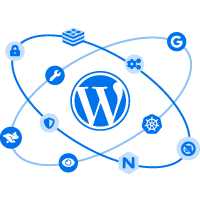 Why Your E-Commerce Site Needs to Be Scalable
If you're not yet familiar with the term "scalability," it's one you'll want to get to know. In business, you might refer to scalability as the capacity to respond to market demands. Alternatively, in the tech sphere, it often means the ability to adapt quickly to changes without disruptions.
When it comes to e-commerce, in particular, we can put these two definitions together to approach a more precise understanding. If your e-commerce site is highly scalable, it can respond to market demands with increased technical capacity, without disrupting the user experience.
In other words, you need an online store that can keep up, whether you make only a few sales per day or hundreds. There are several reasons why scalability is essential to e-commerce. A few to keep in mind include:
Increased demands.

 You'll need to be ready to adjust to holiday or seasonal spikes in sales, just to name a few examples.

New trends.

 It's important to have built-in flexibility so you can capitalize on new consumer trends.

Recent innovations.

 A setup that can respond quickly to changes in technology is less likely to go out of date.
E-commerce sales are projected to reach 17.5% of all global retail sales by 2021. So no matter what your products or services might be, building a scalable e-commerce solution should pay off in both the short and long term.
3 Solutions for Creating a Highly-Scalable E-Commerce Site
One of the beautiful things about e-commerce is that virtually anyone can make their business dreams a reality online. What's more, the scope for growing your store is practically unlimited, as long as you have the right tools at hand. These three solutions can help you create a scalable e-commerce site that pushes you forward instead of holding you back.
1. Choose WordPress as a Flexible E-Commerce Platform
While there are plenty of options out there, we firmly believe that WordPress is the best choice when it comes to creating a flexible e-commerce website.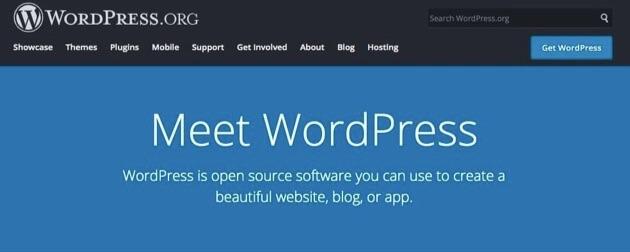 This is a free, open-source CMS that's incredibly popular for all types of website niches. In fact, WordPress owns roughly 60% of the global CMS market and has been the dominant player for seven years running.
You've likely visited some big-name sites or purchased online goods from stores that are powered by WordPress. From the Walt Disney Company to The New York Times, much of the internet is backed by WordPress. In other words, it's easy to find proof that this platform is equipped to support anything from tiny websites to the titans of the internet.
So what makes WordPress such an appealing choice? Aside from its ease of use, wide variety of plugins, customizable user levels, and friendly administration dashboard, WordPress also has specific benefits when it comes to providing e-commerce scalability.
Just a few of the elements that make WordPress a smart choice include:
Staging.

WordPress has many feasible solutions for staging your development site. Staging enables you to work on developing your e-commerce store without impacting the live site until you're ready for it. This way, customers don't have to experience inconveniences due to "under construction" pages.

Caching.

 If your site is getting tons of traffic or you've added a lot of dynamic features, you can pick up a WordPress caching solution. This will help ensure that your site doesn't succumb to bloat, and continues to perform admirably under pressure.

Searching.

As your store grows, you'll want to make sure potential customers can always find the products they want. Implementing solid search functionality, which is simple with WordPress, can help reduce user frustration and keep customers coming back.
WordPress has the backbone to support large-scale websites that do a lot of business. It's also accessible at all entry points, which makes it the top solution for creating a scalable e-commerce store.
2. Consider Managed Hosting for Your WordPress E-Commerce Site
When it comes to creating an e-commerce website that's ready for success at any scale, you'll want to consider a managed hosting solution that's specifically for WordPress users. There are many benefits to this approach.
One advantage is that all aspects of your site's server will be looked after by your hosting provider. You won't have to spend time updating WordPress or any other server software related to your installation. Here at DreamHost, for example, we offer WordPress-specific managed hosting with features that can get you up and running quickly.

Two other key benefits gained from this type of hosting are increased performance and security. A managed plan means that your server will be optimized and maintained for you. Plus, your host will likely handle backups and provide other security solutions. For instance, we offer a one-click restoration of your site, which means you can keep your store up and running no matter what happens.
3. Explore Headless E-Commerce Architecture for Increased Flexibility
Taking a "headless" approach to CMS architecture has become a popular approach recently. Essentially, it means that you can separate your back-end data management from your front-end design and development. By doing this, you can improve the functionality of both systems.
WordPress can run as a headless system, thanks to functionality such as the REST API.

This can be a highly-valuable advantage when building an e-commerce site with WordPress, as the decoupling it represents lends itself to scalability. For instance, you can redesign your store easily if needed, without changing your CMS or causing significant disruptions to your customers' experience.
Additionally, building an e-commerce site with headless WordPress architecture can offer increased security and speed. Especially if you are collecting data from your customers during the purchasing process, a headless approach can provide a robust data management option, without the need to ditch your CMS or undertake major redevelopment.
Room to Grow
Making infrastructure changes to scale up your website amid business growth can be tricky. On the other hand, building your e-commerce website with scalability in mind from the beginning can help to ease some of those growing pains.
If you're ready to lock in a killer strategy for creating your scalable e-commerce website, we offer a variety of managed WordPress hosting plans. This way, you can take advantage of all the solutions we've mentioned and get access to our reliable support!