Follow the .Guru and Open a New .Store

The Internet domain name expansion frenzy began almost three years ago. On October 23, 2013, the Internet Corporation for Assigned Names and Numbers (ICANN) announced that the first batch of New gTLDs (generic Top Level Domains) were delegated into the Internet's root zone. After passing the mandatory Sunrise period that allowed trademark holders (AKA "the big guys") to register their domains for their marks, the first most popular New gTLD, .guru, was made available to the public on February 5, 2014.
After the successful launch of .guru, several New gTLDs, such as .club and .link, received a warm welcome from domain buyers. But no one could have predicted that .xyz would have more than 6 million domains after two years of existence since it became available to the general public on June 2, 2014.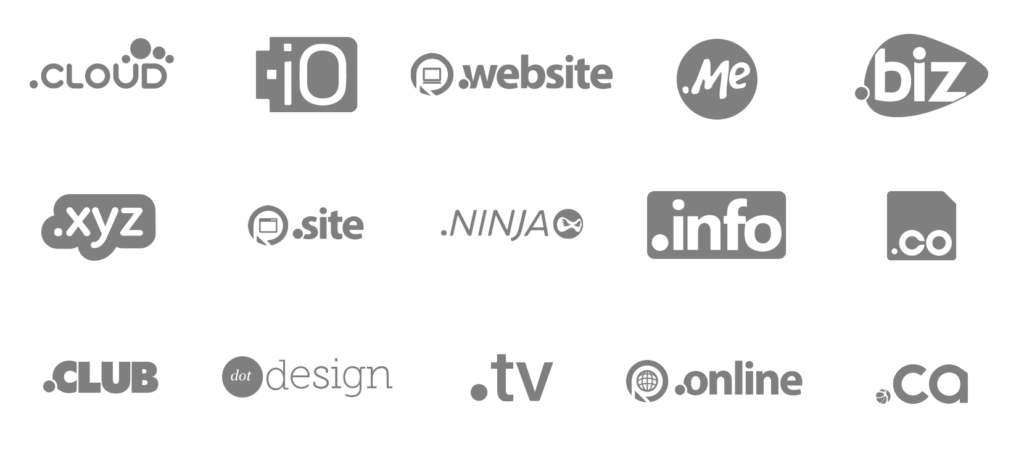 The early boom of .xyz was credited to its partnership with Network Solutions, which gave away a free .xyz to their customers, tied into one of its .com's.  While the .xyz registrar utilized many marketing campaigns, one outstanding accomplishment was Alphabet's (the parent company to Google) use of .xyz for its corporate website (and abc.xyz is certainly a catchy domain name). Another big jump on .xyz registrations occurred in early June 2016 when .xyz celebrated its two-year anniversary by selling .xyz domains for $0.01 (yes, a penny!) over two days.  Although competitors were rather skeptical with this "penny pricing," over 3 million .xyz domains were registered during this short period.
By the end of June 2016, over 22.5 million New gTLD domains will have been registered, compared to just 5.8 million one year ago – a growth rate of almost 300% over a 12-month span. .xyz now owns 28% of the market share of all New gTLDs.
Your Great Idea Starts with a Domain Name
Don't let someone else register your URL. Search DreamHost's 400+ TLDs to find the perfect fit for your website.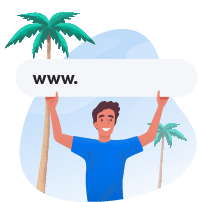 While .com is still the popular web address extension for DreamHost customers to establish brand and online presence, we are seeing a greater multitude of customers using alternative domains, including the New gTLDs and location-based Country Code TLDs (for example .io, .co, .ca, .uk, .de). This is partly due to the fact that a majority of .com domains are already taken (have you tried looking for a good .com domain lately?  It's hard!) and pricing for desired .com domains from third-party domain broker companies have heightened in competitiveness (prepare the popcorn, perhaps a bidding war is in order). It is also worth noting that even without the .com, several startups with New gTLDs for their business name, such as coffee.club and public.chat, still receive copious amounts of funding from investors.
DreamHost recognizes these important trends for our customers as they get on board the brand-new, shiny choo-choo train of the New gTLDs. To help you get on the New gTLd Express, we now support over 350 TLDs with more coming in the future.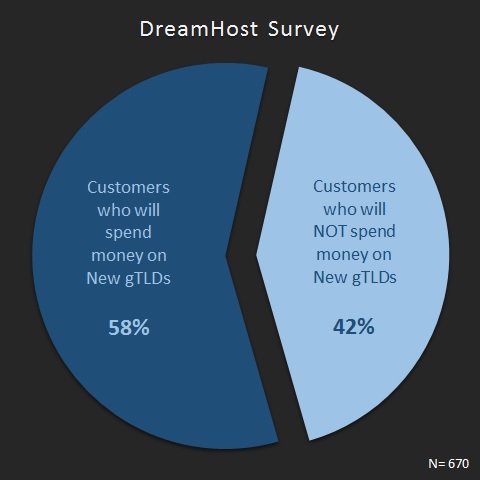 In addition, we recently added the .xyz extension as a free domain (free for the first year) bundled for clients who signed up for a new shared hosting account. We also conducted a short customer survey and asked customers how likely they are to spend money on the New gTLDs  in 2016. With 670 responses,  58% stated they will spend money to purchase these new-edition gTLDs, with signs that this majority will grow as the New gTLDs are more accepted in the public sphere, while 42% will spend nothing on the New gTLDs. Of those that will spend money on the New gTLDs, 47% said they would spend less than $100.
We went on to ask those customers who do plan on purchasing the New gTLDs which extensions they will register in 2016. The top five New gTLDs that our customers will register in 2016 are .xyz, .ninja, .cloud, .online,  and .site (in order from highest response).


One domain that is on the rise, but not included as a possible choice in our recent survey, was .store. With only two weeks on the general public market since June 14, 2016, the .store extension registration train is picking up steam as 25,000 .store registrations were made within the first 24 hours of general availability. Now is the perfect time to find the desired domains for opening a new store and selling specific products or items, while great .store domains are still available.
The .com TLD is still the heavyweight champion of domain extensions. With its 20-year-plus head start on all of the New gTLDs, people will still want a .com, but with all the New gTLDs being released, it is worth investing in them to protect your brand and expand your online presence.
Now, the question is — will you jump on the .cloud and put your New gTLDs .online?