How to Write an Effective Call to Action (+25 Examples)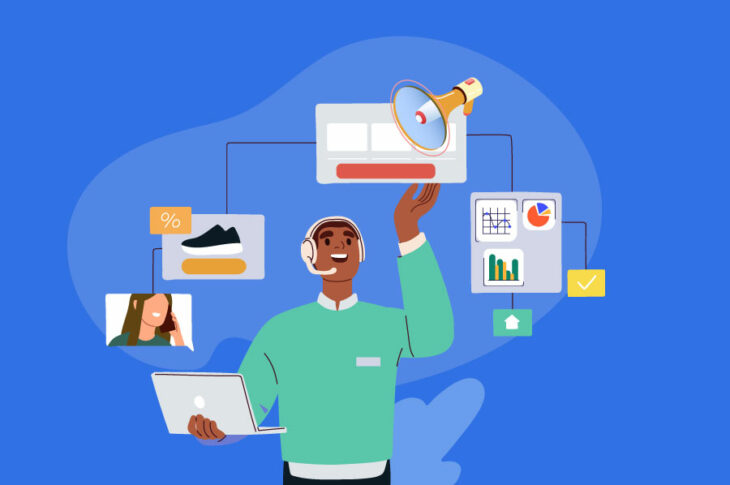 Hey, you! Check this out! Over here!
Do we have your attention?
While the best calls to action may not involve obnoxiously shouting at your readers (sorry), the example above does showcase what we're talking about here today.
Calls to action (CTA's) are incredibly important website elements that can help you make the most out of your existing website.
The good news is, with a little forethought, you can easily write an effective call to action (CTA). Using the right messaging at the right time can motivate people to buy products, read your blog post, or click on a link. CTAs are the gateway to everything from conversions to lead generation.
In this post, we'll explain what a call to action is and how to write one. Then, we'll spark your creativity with 25 CTA examples to inspire you. Without further ado, let's begin!
What Exactly Is a CTA?
So what exactly is a call to action (CTA)? Think of it as a website owner pointing a virtual megaphone at visitors and saying, "Do this!"
A CTA is a well-placed (and well-designed) incitement to act, read, download, visit, or buy. It draws the eye with magnetic visual elements and sharp copy.
DreamHost Glossary
Call to Action
A Call to Action (CTA) is a button or link that prompts users to complete an action, such as joining the email list, making a purchase, or downloading a document.
Read More
A CTA's main goal is to direct readers to a course of action — and a thoughtful and personalized call is the best way to do that. CTAs give your visitors motivation and a reason to engage with your brand.
How to Write an Effective Call to Action
Not sure where to start? Here are our seven tips for baiting those clicks — without being clickbait.
1. Know Your End Game
First things first, consider what you want to accomplish on your website. Are you working to increase page views, improve your conversion rate, or strengthen relationships with customers? Whatever your end goal, your calls to action should reflect that purpose.
The type of call you use for lead generation (for instance: a "Download Now" button) will be different from what you might use for increasing sales. It's important to think ahead before plastering buttons all over your site.
Makeup subscription brand Birchbox's landing page entices visitors to join their monthly service and watch an accompanying video. They're hunting sales with this CTA: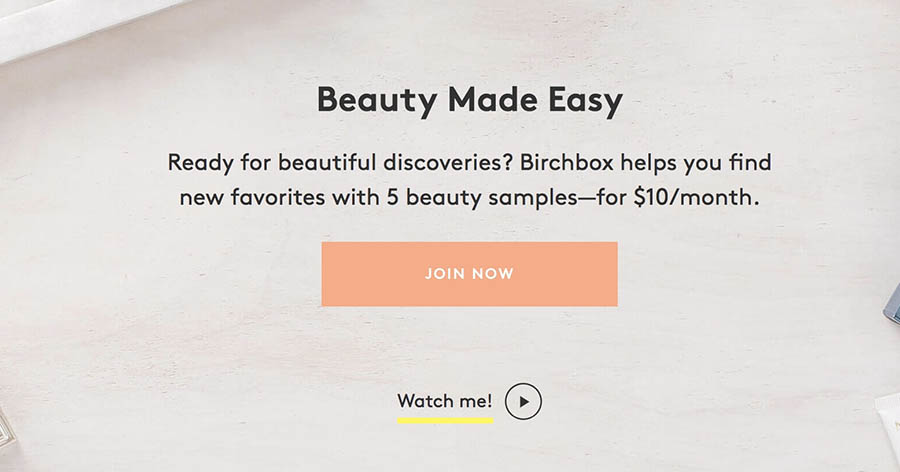 On the other hand, Madewell wants to grow their email list. This clothing company invites visitors to subscribe with a clever pop-up message: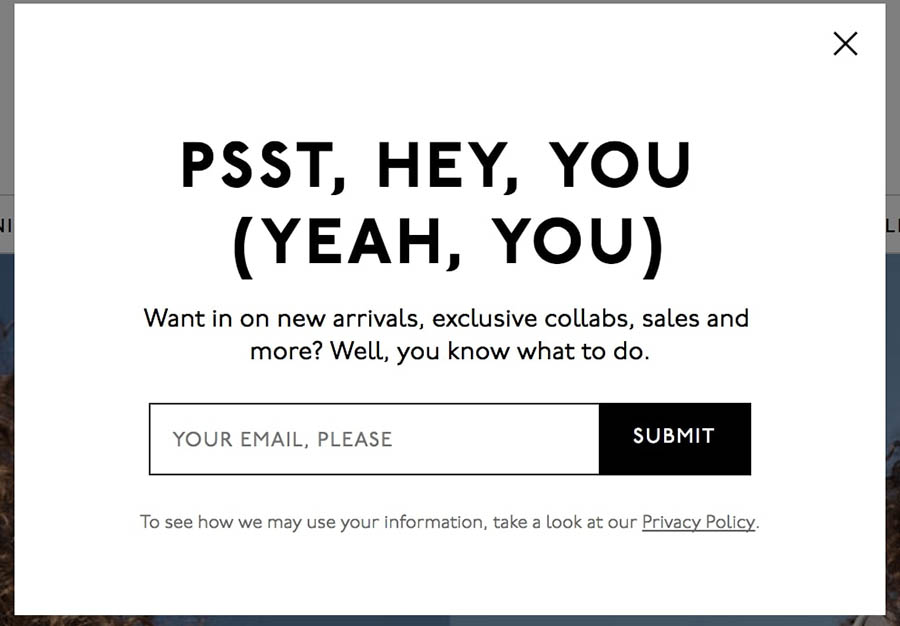 Taking the time to map out a few goals will help guide your decisions regarding word choice and design. Ultimately, a thoughtful plan will strengthen your site's output (like stats and sales)!
2. Pick Your Target Audience
Every internet user is different! What they're doing on the web — whether they be scanning the news, binge-watching Netflix, or scouring shopping deals — is all unique. Therefore, when creating effective CTAs, you need to consider the diverse audiences interacting with your site.
For compelling CTAs, you need to identify the groups you want acting on your message. Since you'll probably want each group to do different things, you'll need to tailor messaging accordingly. For example, the Minimalist Baker food blog targets new visitors with a free, exclusive e-book:

What if you want to target users who are already engaging with your brand? In this case, you can prompt them to register for your monthly newsletter and receive restock reminders: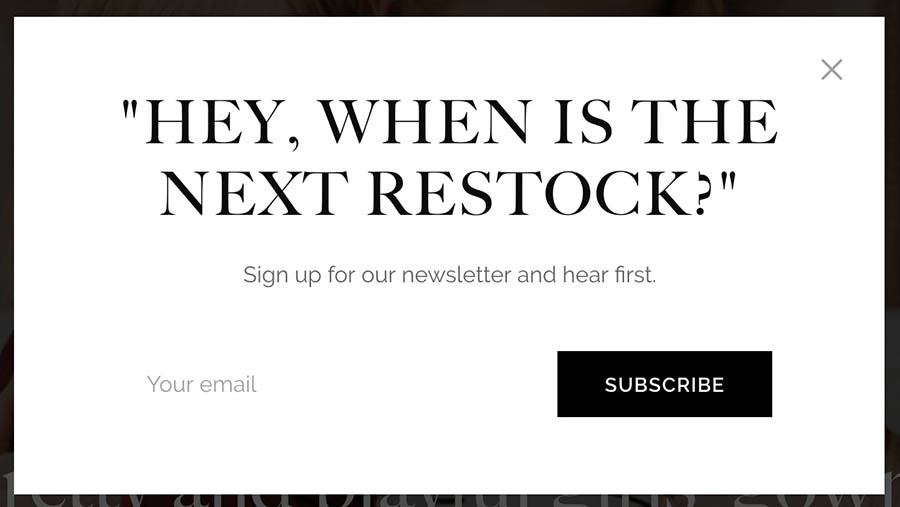 So before taking pen to paper and drafting your calls, determine who you're trying to target. This will help you craft a CTA that your audience will want to interact with.
3. Choose Your Words Wisely
One of the most challenging elements of a CTA is creating the copy. This is a critical step, as the words you choose can make a big difference in how — and if — users respond to your CTA.
Luckily, it's not rocket surgery — There are a few fool-proof ways to write click-worthy CTA copy. Here are the basics:
Be Clear — You don't want to leave someone scratching their head at your message. So avoid distracting jargon or complicated words and phrases. Often you can increase usability by telling your visitors exactly what you need them to do.
Be Inclusive — You can foster a relationship with visitors by using inclusive and friendly pronouns, like "you" and "we." Speak their lingo by humanizing a message they can relate with. Additionally, keep it polite when offering a "no thanks" option. Even if you think it's funny, visitors who see a rude-sounding opt-out might never return.
Focus on Value — To get visitors to do something, they need a reason. You should highlight the benefits and value you offer, especially for when they perform the desired action. Focus on what your site uniquely provides, whether it be out-of-this-world recipes, expert e-courses, or an enticing discount.
Keep it short — Don't complicate your message. You'll want to stress the benefits of acting on your call in as few words as possible. Try to keep your CTA copy under 150 characters.
If you're still not sure if your CTA will be compelling, consider performing A/B testing. This can help you narrow down the words that elicit the most clicks.
Get Content Delivered Straight to Your Inbox
Subscribe to our blog and receive great content just like this delivered straight to your inbox.
4. Eliminate Risk
Don't make fulfilling your call to action the equivalent of getting and then canceling a gym membership (read: impossible). And please don't be pushy. No one likes interacting with an overly-aggressive salesperson — on the web or otherwise.
Consider using a CTA for a low-risk test run — like experimenting with a free 7-day trial versus committing to an entire purchase right away. Giving visitors a chance to try may give them the confidence to make a purchase later.
High-risk CTAs can sometimes repel visitors. Think of the times you've visited a website just to find your screen flooding with pop-ups demanding that you create an account before you access anything. This is an example of a force-to-comply request; if visitors feel like they need to jump through too many hoops, they'll search elsewhere. While you may occasionally need gated content, balance the CTAs you use to keep visitors returning.
5. Give Your CTA a Design Package
So, you've fine-tuned your word choice and primed it for readability. You've tailored your message to the unique goals of your business and audience. Now what?
Your message will fall on bored eyes if it's not primed for aesthetic value. Is your CTA message lost in a cluttered site? Hidden within a lackluster color scheme? If yes, then you've squandered away an opportunity for a click.
Incorporating engaging visuals with your CTA will help attract attention and incite action. For example, WPBeginner's simple pop-up message uses repeating color design (and guiding visual elements) to lead the visitor to a specific course of action: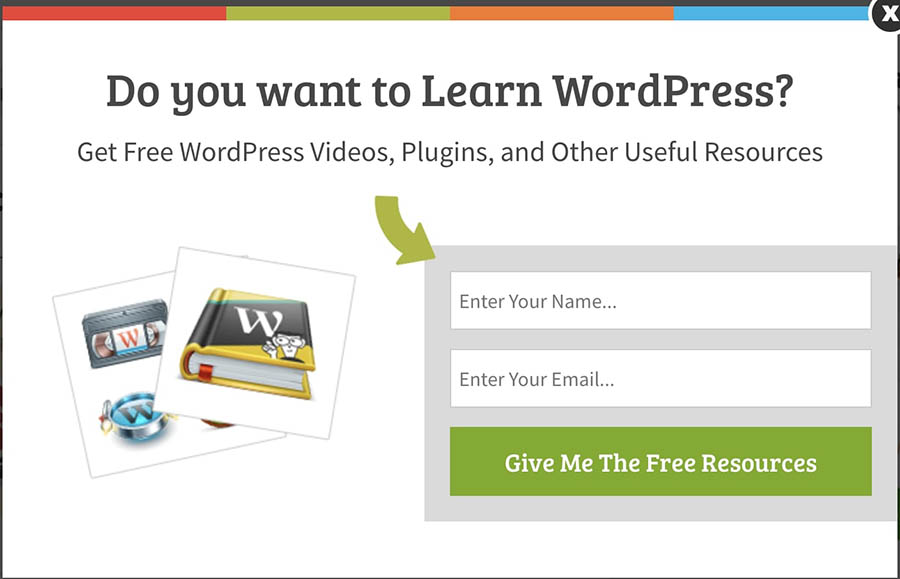 It's important to distinguish CTAs on your site with contrasting colors, a unique form, or a timely pop-up. Additionally, never underestimate the power of white space.
You can also use your design to showcase value, emphasize scarcity, and encourage timeliness. In its CTA, the New York Times tells customers that they can receive a high-quality subscription for a fraction of the price: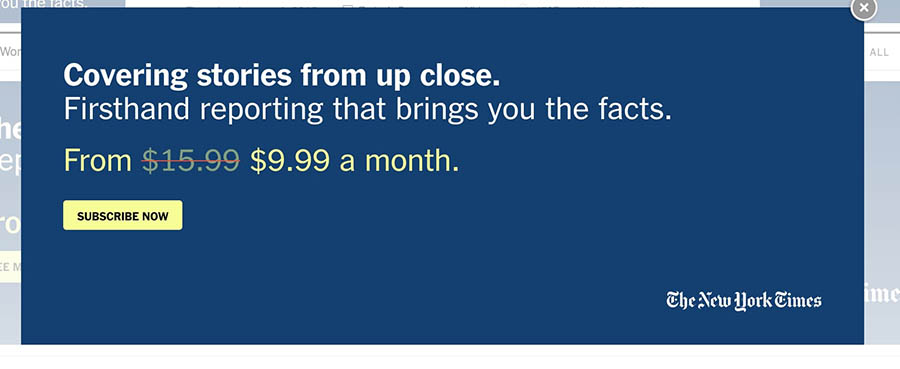 You'll want to make the desired action look as enticing as possible. You can pair well-written copy with a thoughtful page design to achieve this.
25 Excellent Call to Action Examples to Help You Convert More Visitors
Now that you're familiar with CTAs, we'll show you some of the best examples we found. This way, you'll have lots of inspiration for designing one for your website!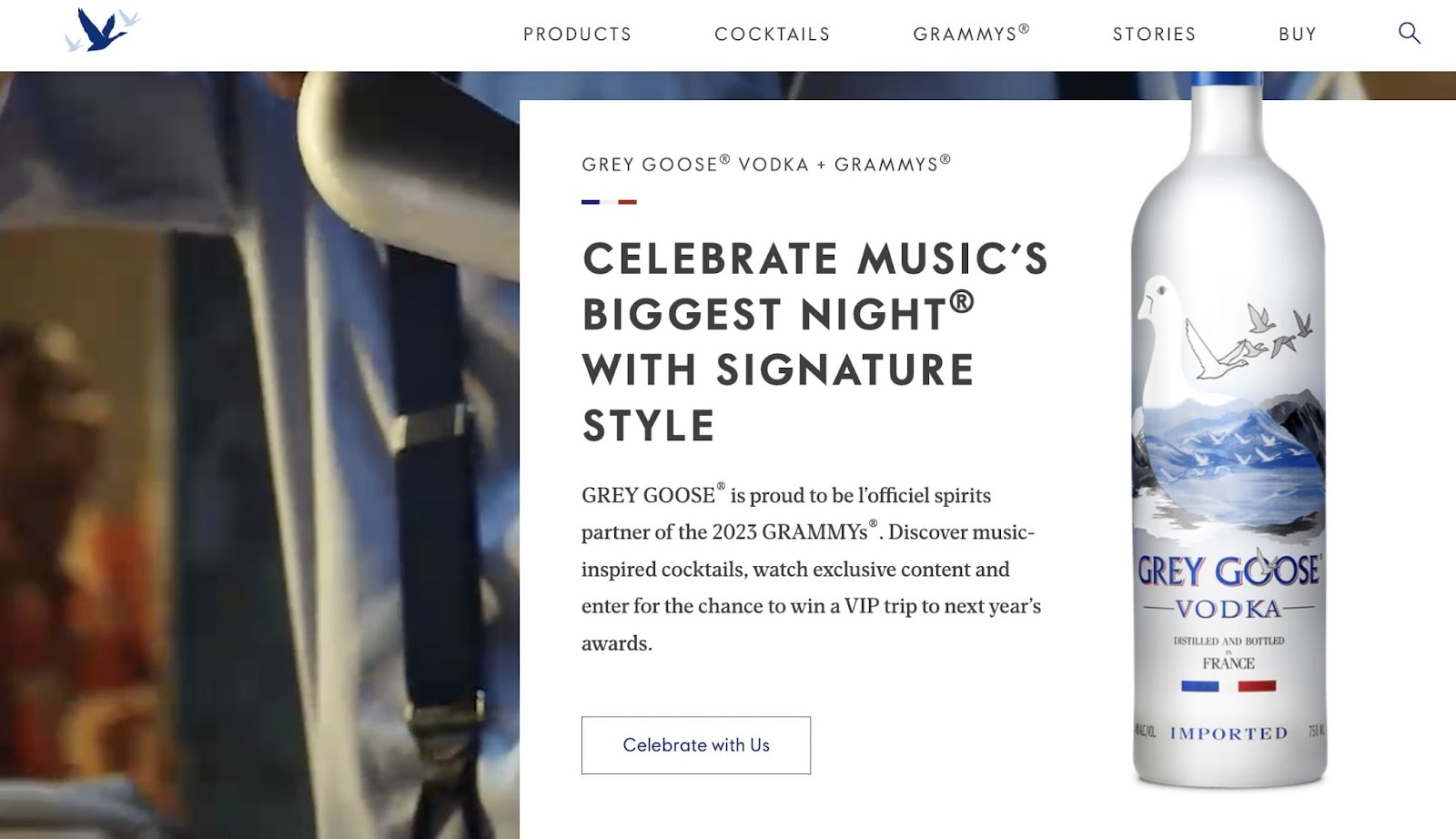 What makes this an effective call to action?
Grey Goose asks visitors to 'Celebrate with us'. This CTA uses personal pronouns to connect with the reader.
The goal is to get users to enter a giveaway, which is low-risk.
It understands that its target audience is anyone watching the 2023 Grammys.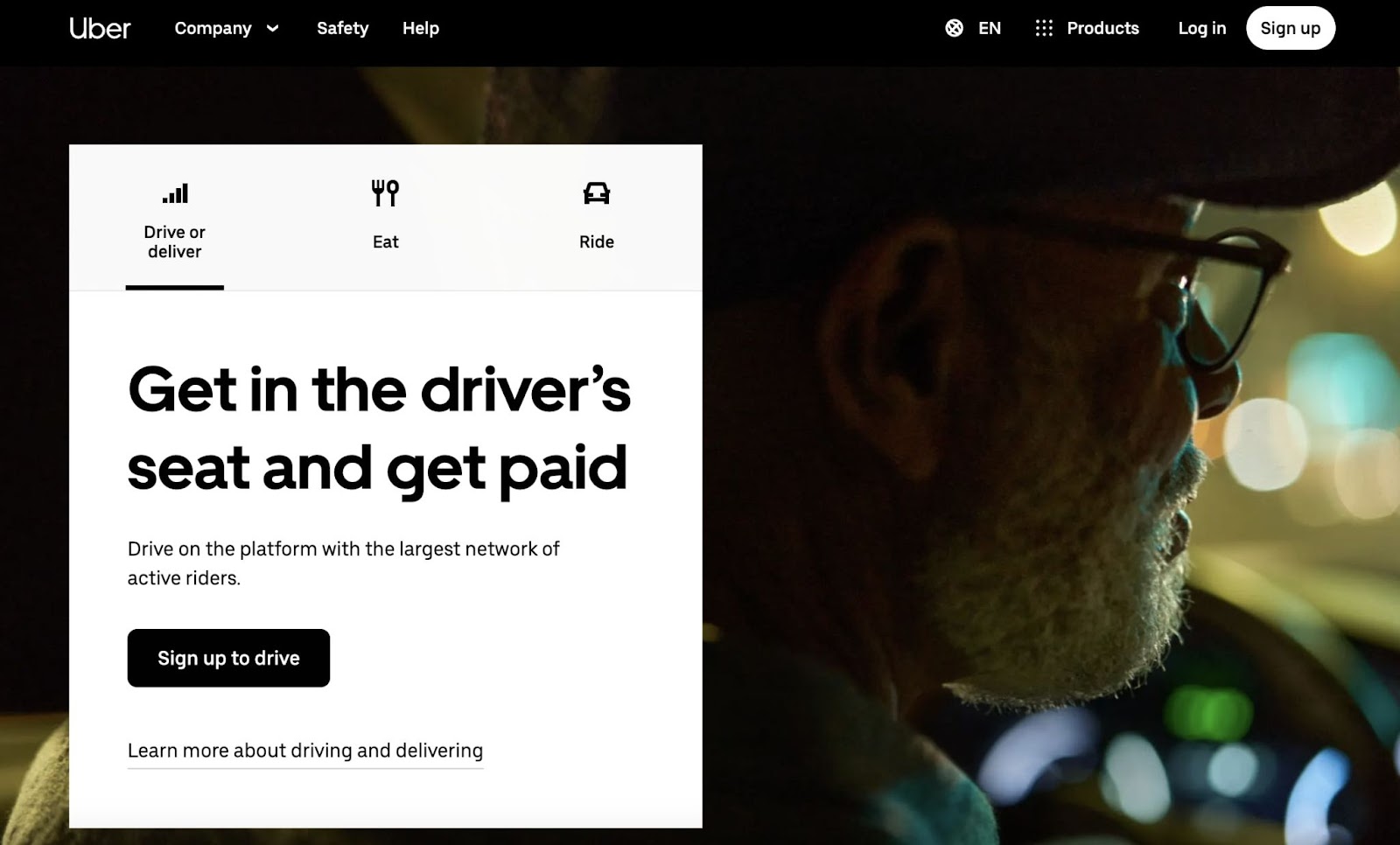 What makes this an effective call to action?
Uber uses three different CTAs for specific users: drivers, riders, and people looking for food delivery.
To recruit drivers, Uber states the main benefits of its rideshare program.
There are simple calls to action like 'Sign up to drive', 'Order now', and 'Request now'.

What makes this an effective call to action?
Brooks Running personalizes its CTA by telling customers to 'Find your run.'
By clicking on the 'Learn more' button, visitors can learn which products are best for speed and comfort.
Users can understand that Brooks Running has shoes for any type of body or personal goal.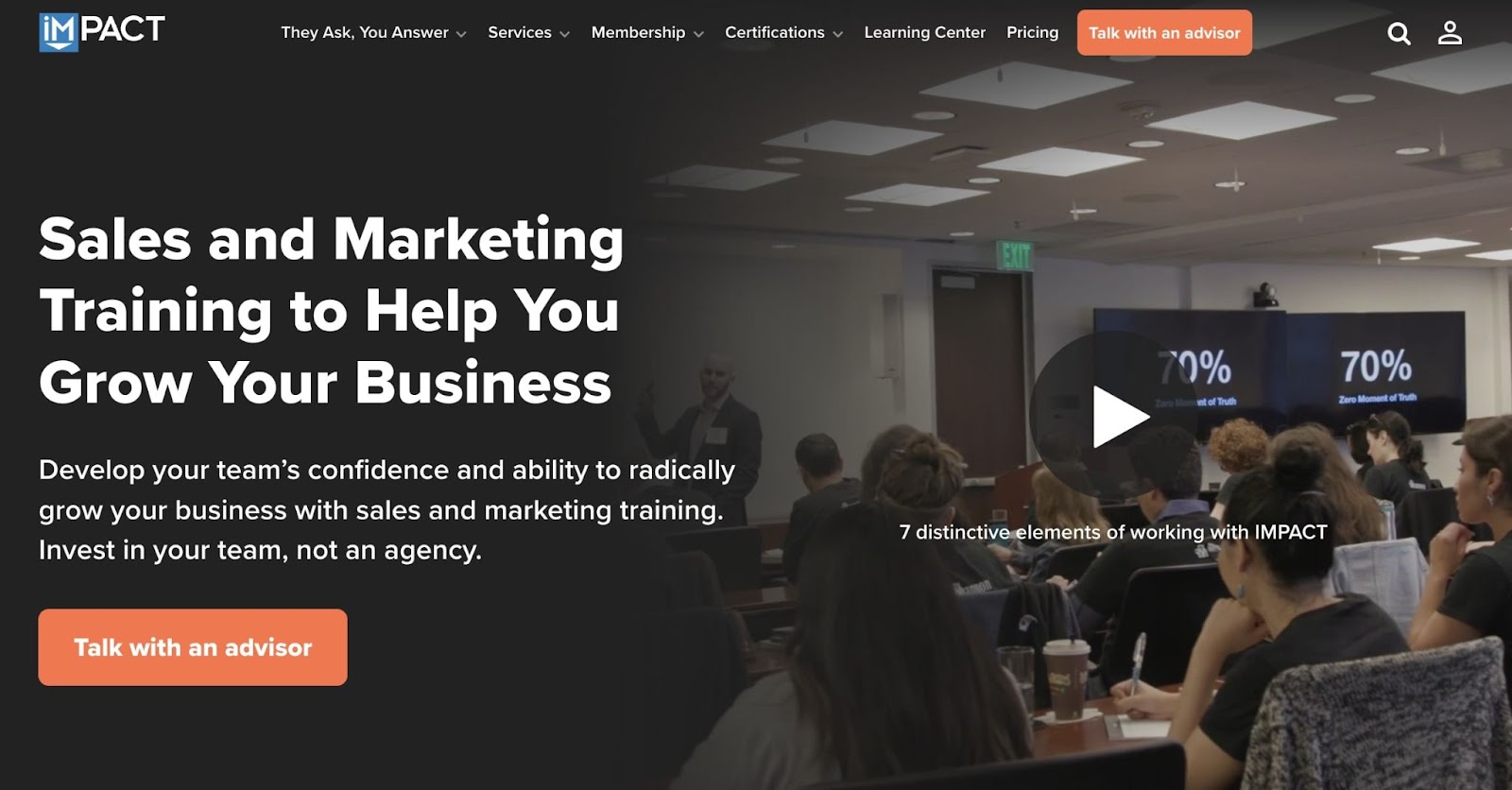 What makes this an effective call to action?
Rather than pushing people to buy its services immediately, Impact suggests that they talk with a sales advisor.
Impact uses a bright orange CTA button that stands out from the rest of the website.
The copy is personalized and targets business owners.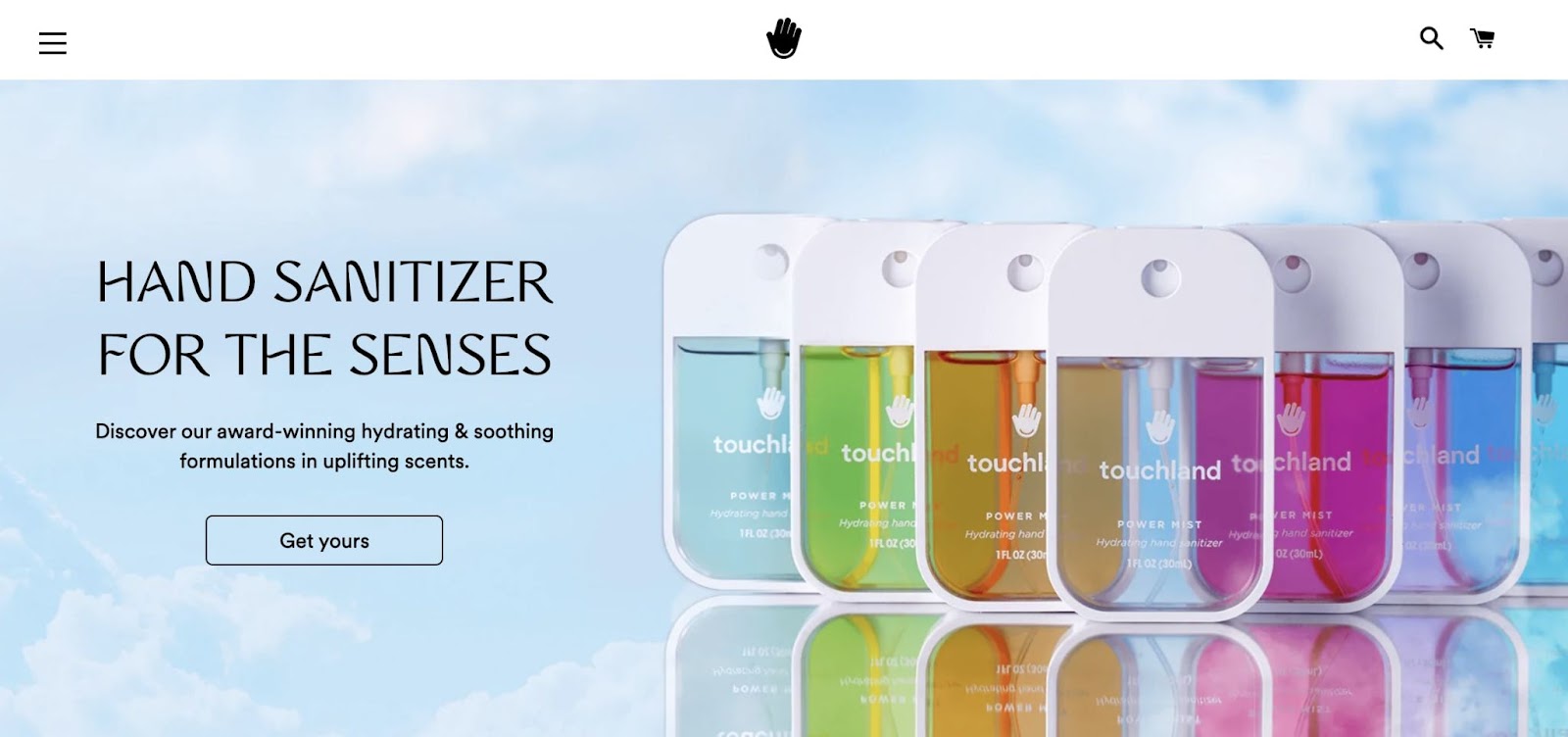 What makes this an effective call to action?
'Get yours' subtly suggests that customers will miss out if they don't buy Touchland's hand sanitizer.
Since the product is a mist sanitizer, it makes sense that the web design is light and airy.
Touchland informs the reader that its product will hydrate and soothe their skin, along with sanitizing it.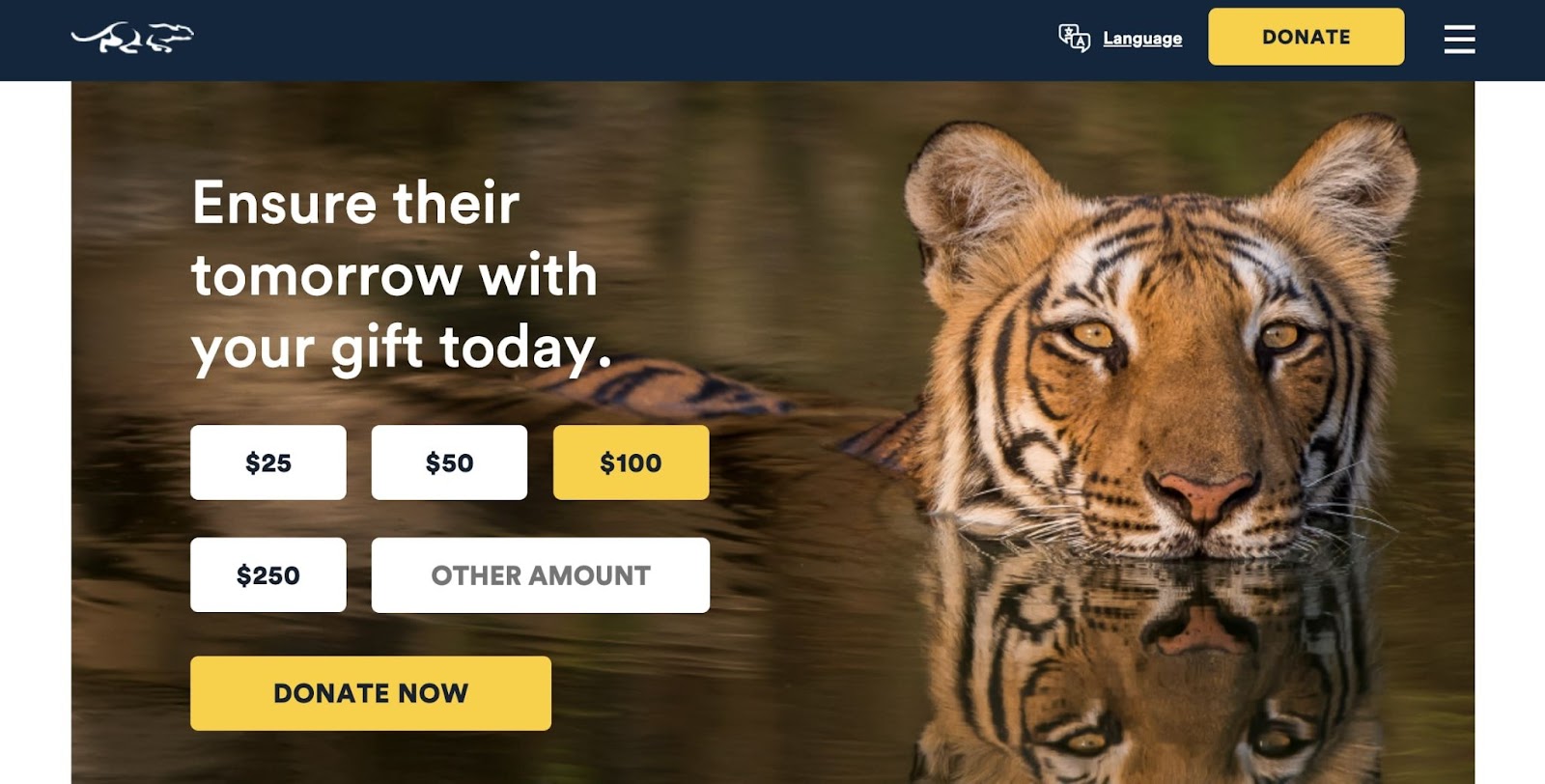 What makes this an effective call to action?
In this CTA, Panthera explains how a donation will preserve animal wildlife.
Panthera makes it easy for online visitors to donate to its cause.
Including an image of a tiger in its natural habitat adds an emotional appeal and encourages donations.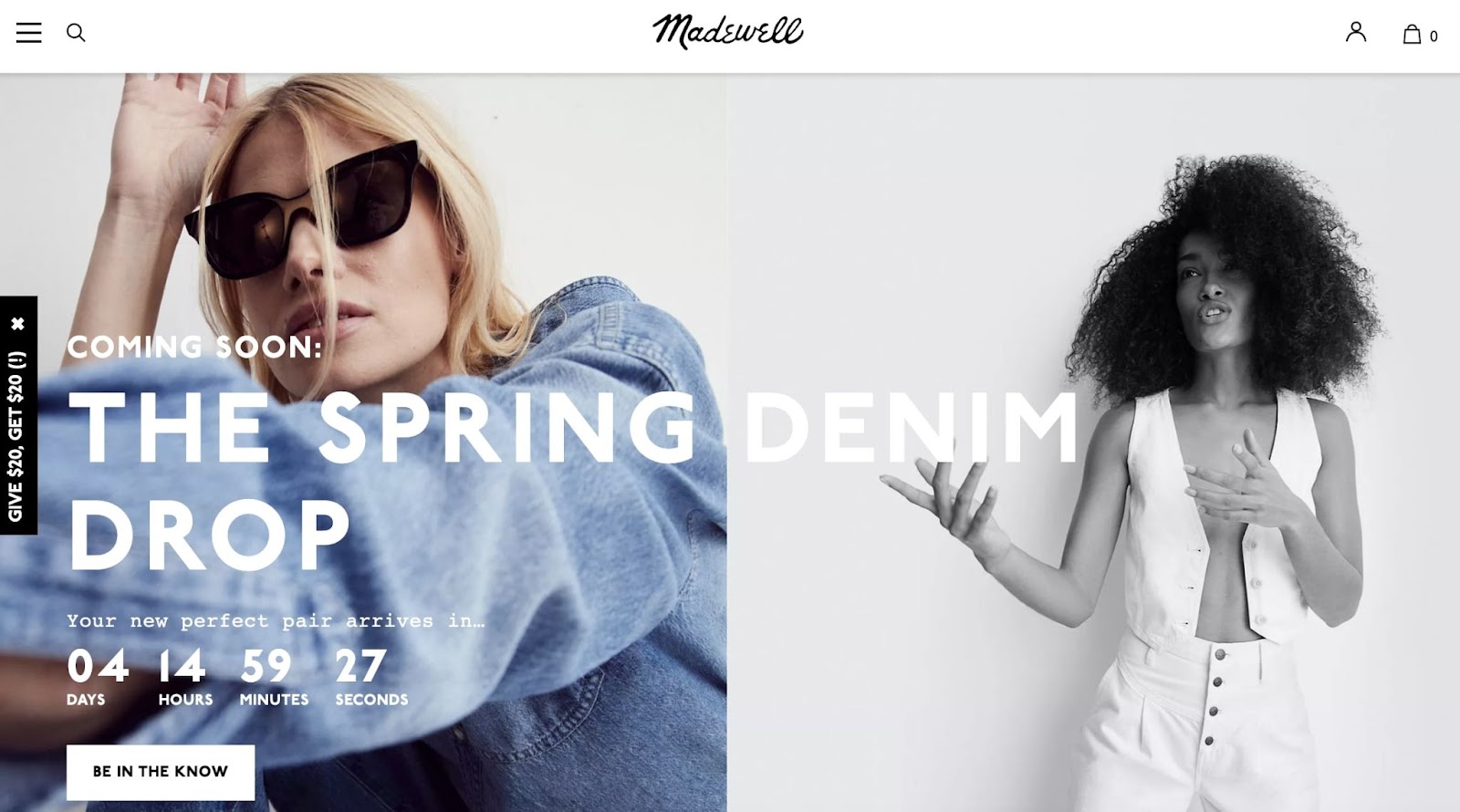 What makes this an effective call to action?
Instead of making an immediate purchase, users can sign up for text alerts.
Madewell motivates customers to 'Be in the know'. This makes their new product drop seem more exclusive.
Customers are likely to be intrigued about finding their 'new perfect pair' when shopping at Madewell.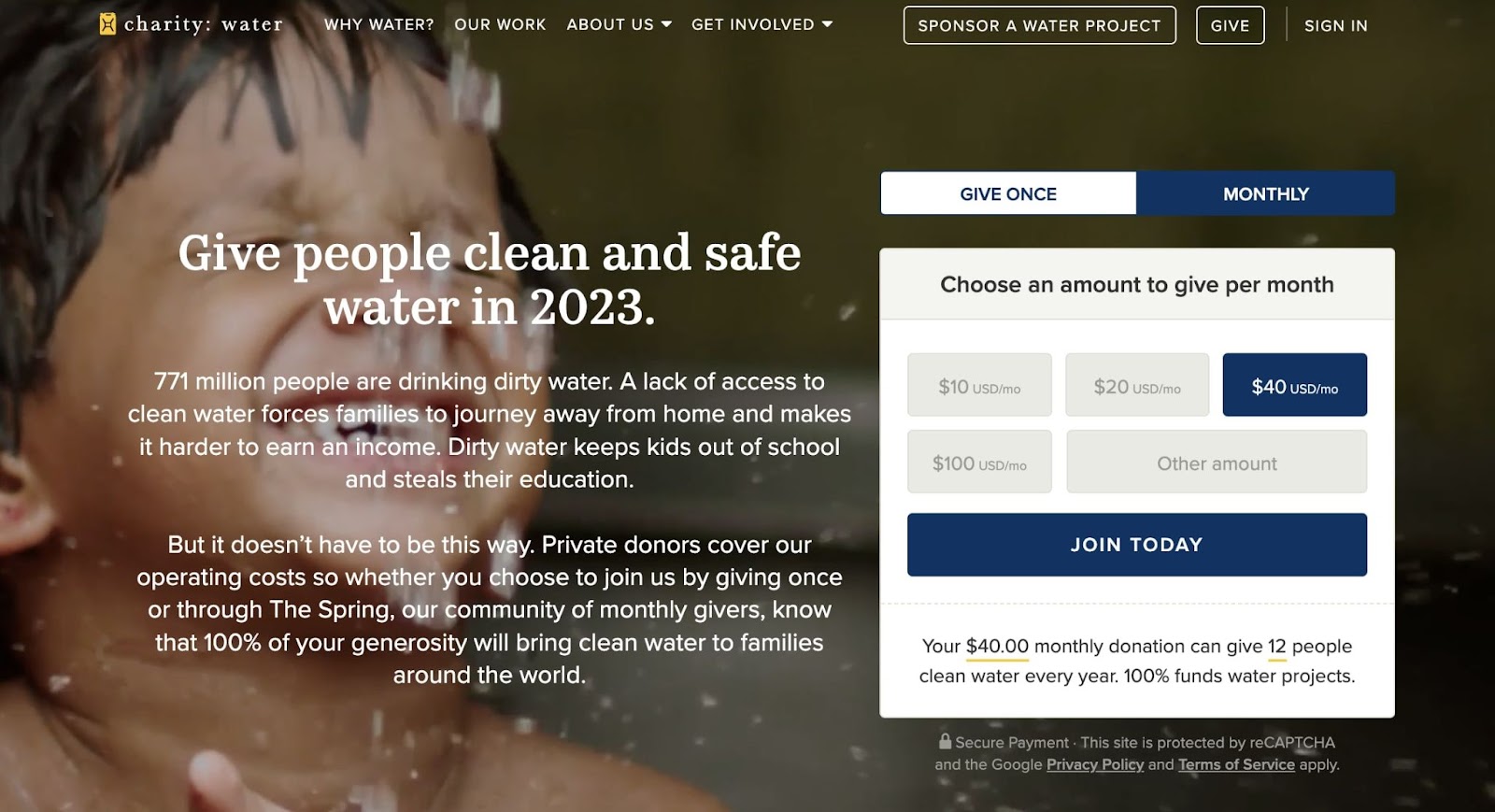 What makes this an effective call to action?
This charity implies that donations can help change people's lives.
After clicking on a certain donation amount, Charity: Water calculates exactly how many people will be funded with your generosity.
Visitors can also understand what will happen if they don't donate.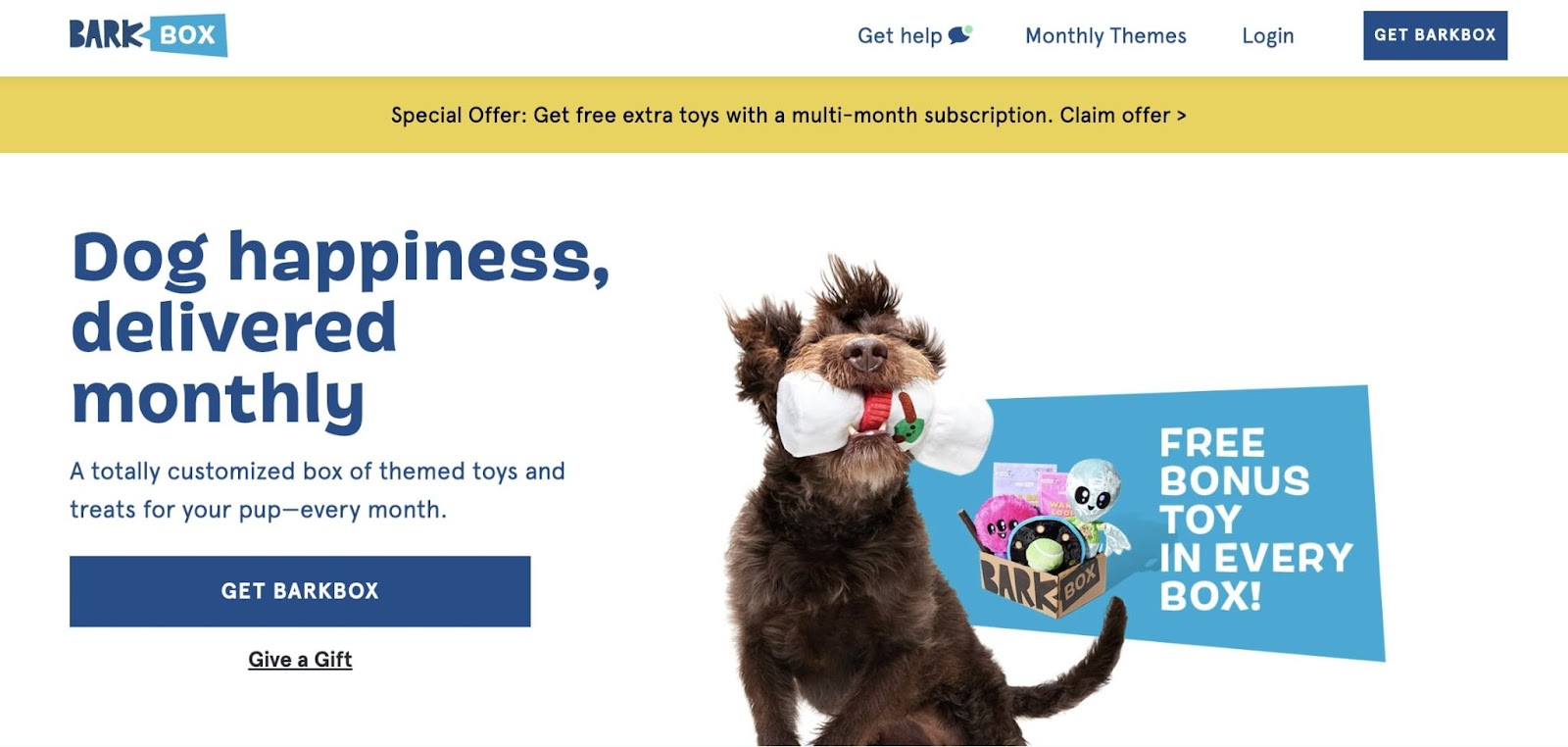 What makes this an effective call to action?
BarkBox adds two CTAs for customers purchasing for their pets and people looking for a gift.
No matter which option you choose, you'll receive a custom box filled with pet treats and toys.
BarkBox emphasizes how their boxes can make people's dogs happy.

What makes this an effective call to action?
With the line 'Bring joy to your inbox', this company incorporates its brand identity in the CTA.
Rather than asking people to become customers, Joy provides a lower-stakes option of signing up for an email newsletter.
The bright purple 'Subscribe' button tells visitors exactly what Joy wants them to do.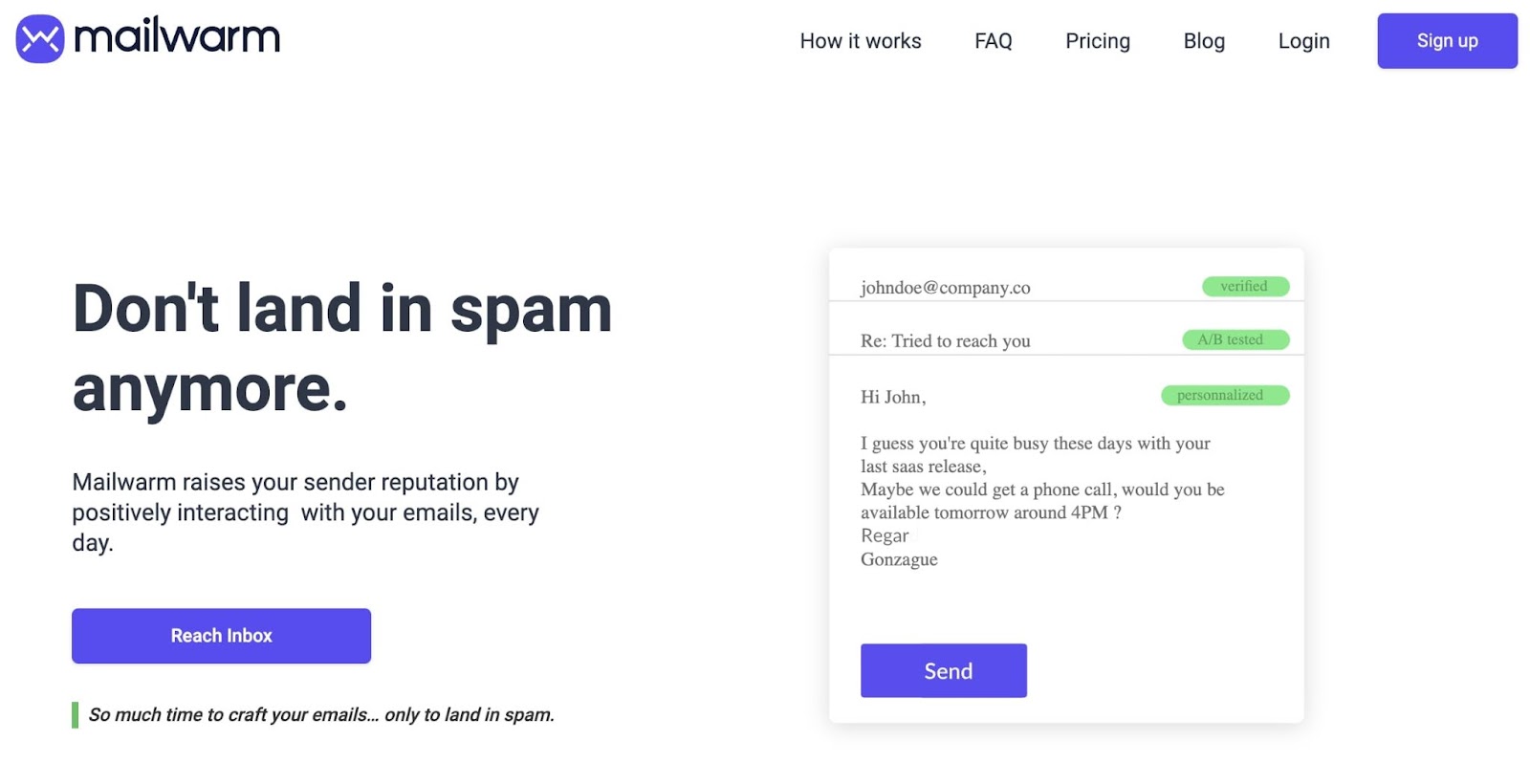 What makes this an effective call to action?
Mailwarm promises to solve a problem for its potential customers. If you sign up, your emails won't go to spam anymore.
Visitors can see an animated demo of the software.
Instead of adding a 'Buy now' button, Mailwarm tells users to 'Reach inbox.' This is a less generic CTA with lower stakes for the customer.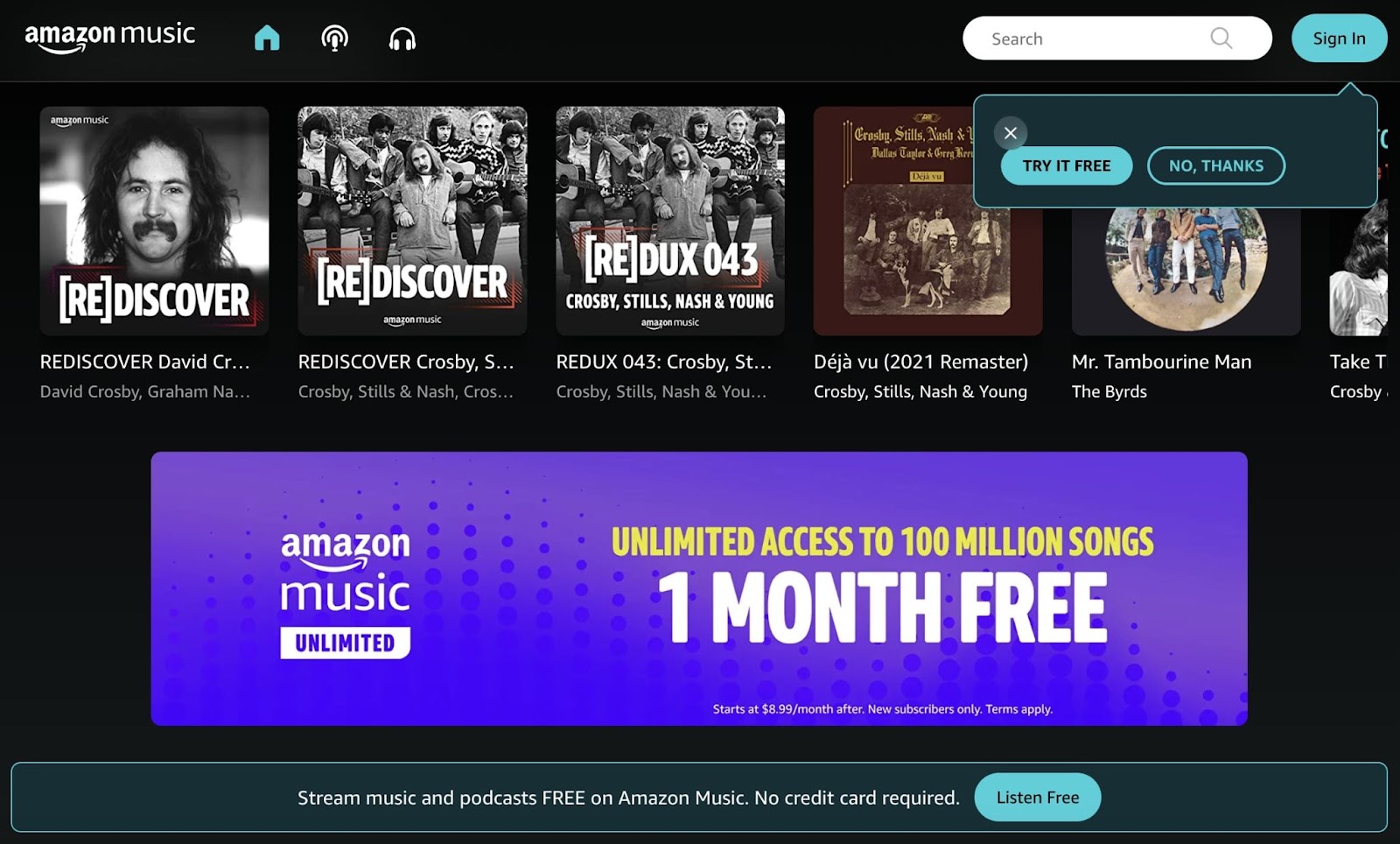 What makes this an effective call to action?
Amazon Music uses two different CTAs at the top and bottom of the page.
The company makes it clear that new customers can try Amazon Music for free.
Visitors can also avoid entering their credit card information until they're ready to pay.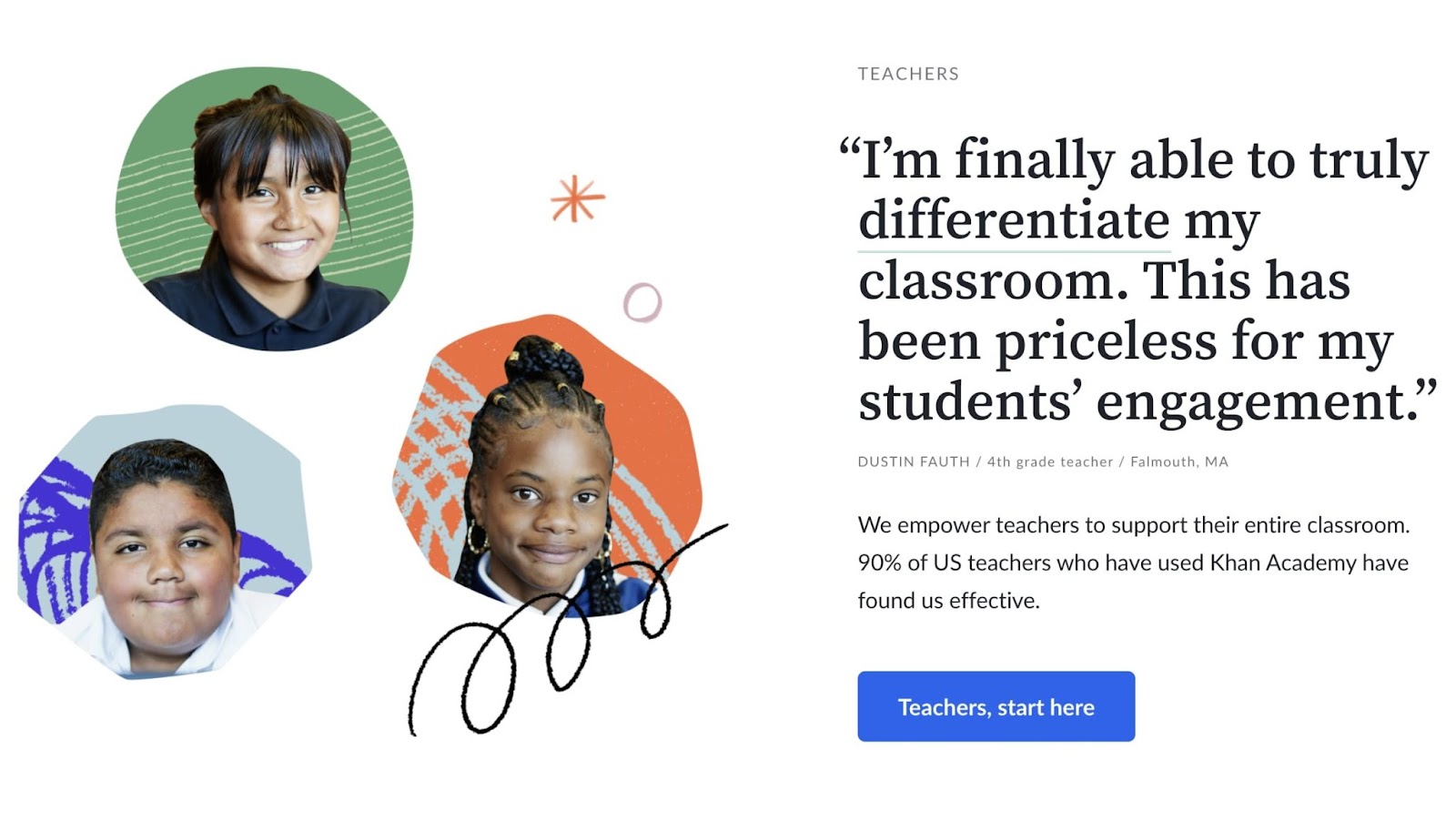 What makes this an effective call to action?
Khan Academy provides services to districts, teachers, and students. For each target audience, it provides a 'Start here' button.
New customers can see testimonials from other teachers.
There are also plenty of statistics that explain Khan Academy's effectiveness.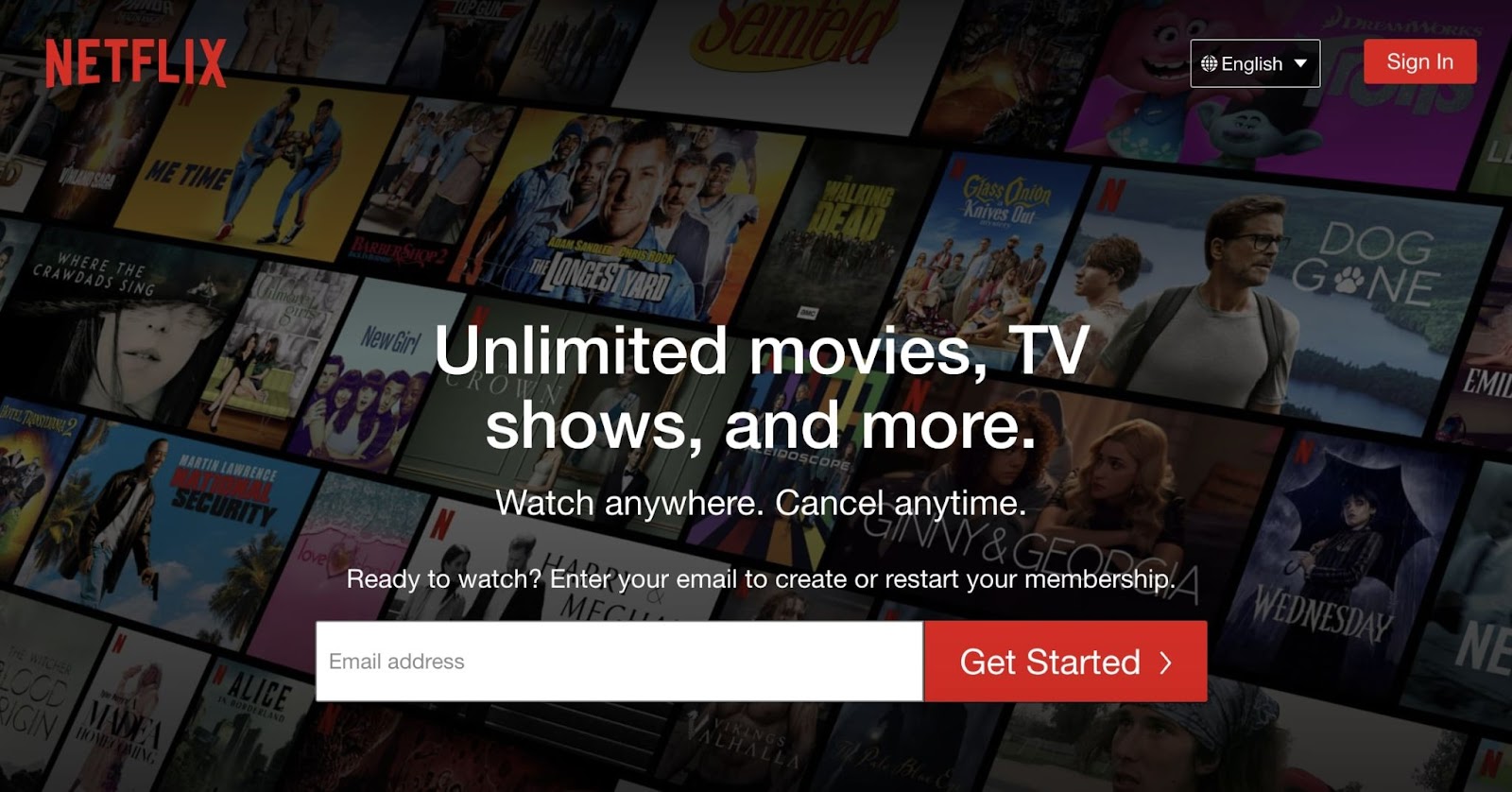 What makes this an effective call to action?
Netflix explains that it offers unlimited media for all customers.
Users can create a membership by hitting 'Get Started', but they can also easily cancel at any time.
The background image displays just a few of the many TV shows and movies on Netflix.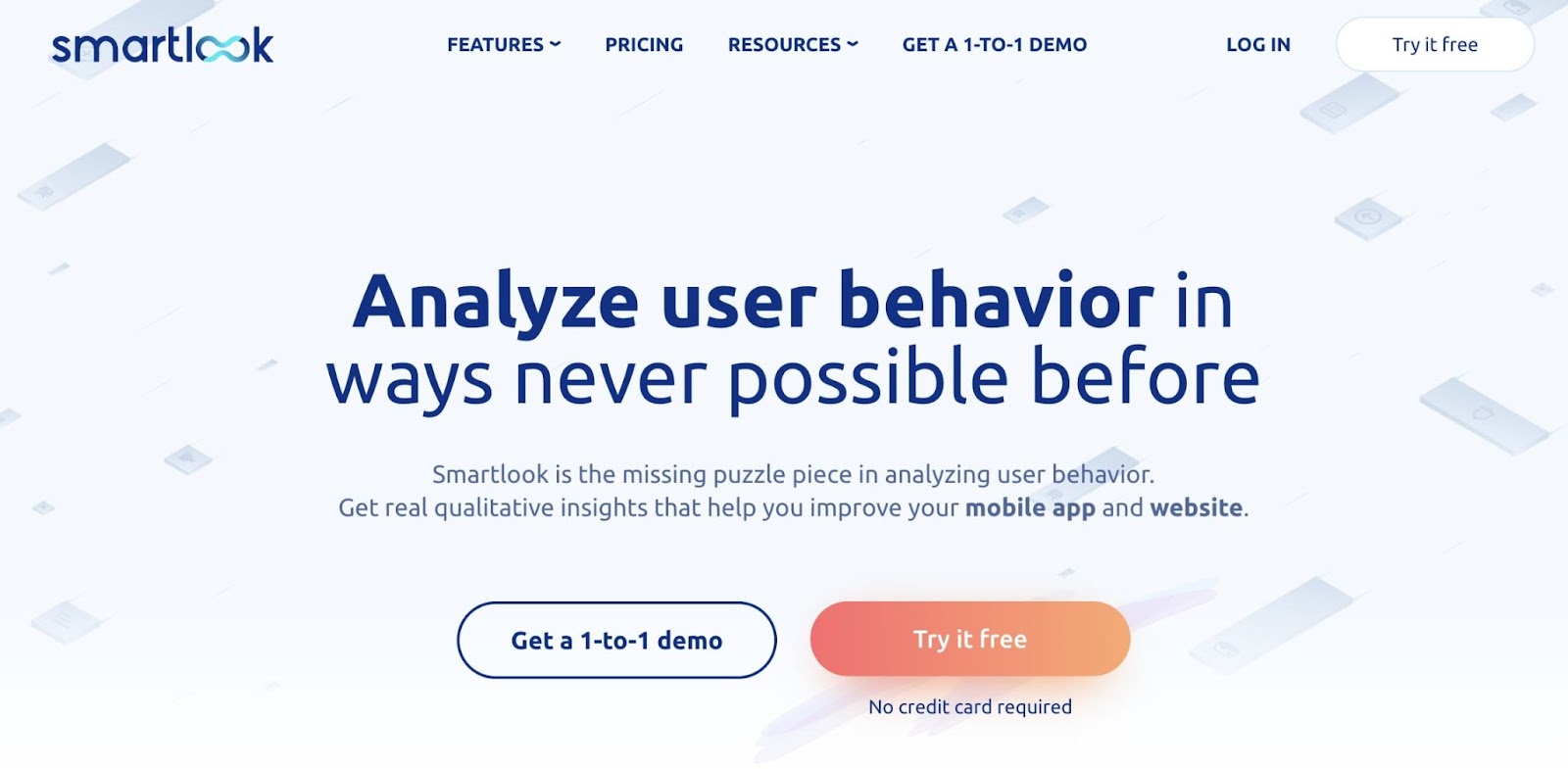 What makes this an effective call to action?
Instead of immediately purchasing Smartlook, visitors can receive a demo or free trial.
Smartlook sums up its user behavior software in a few sentences.
This CTA clearly targets anyone that owns a mobile app or website.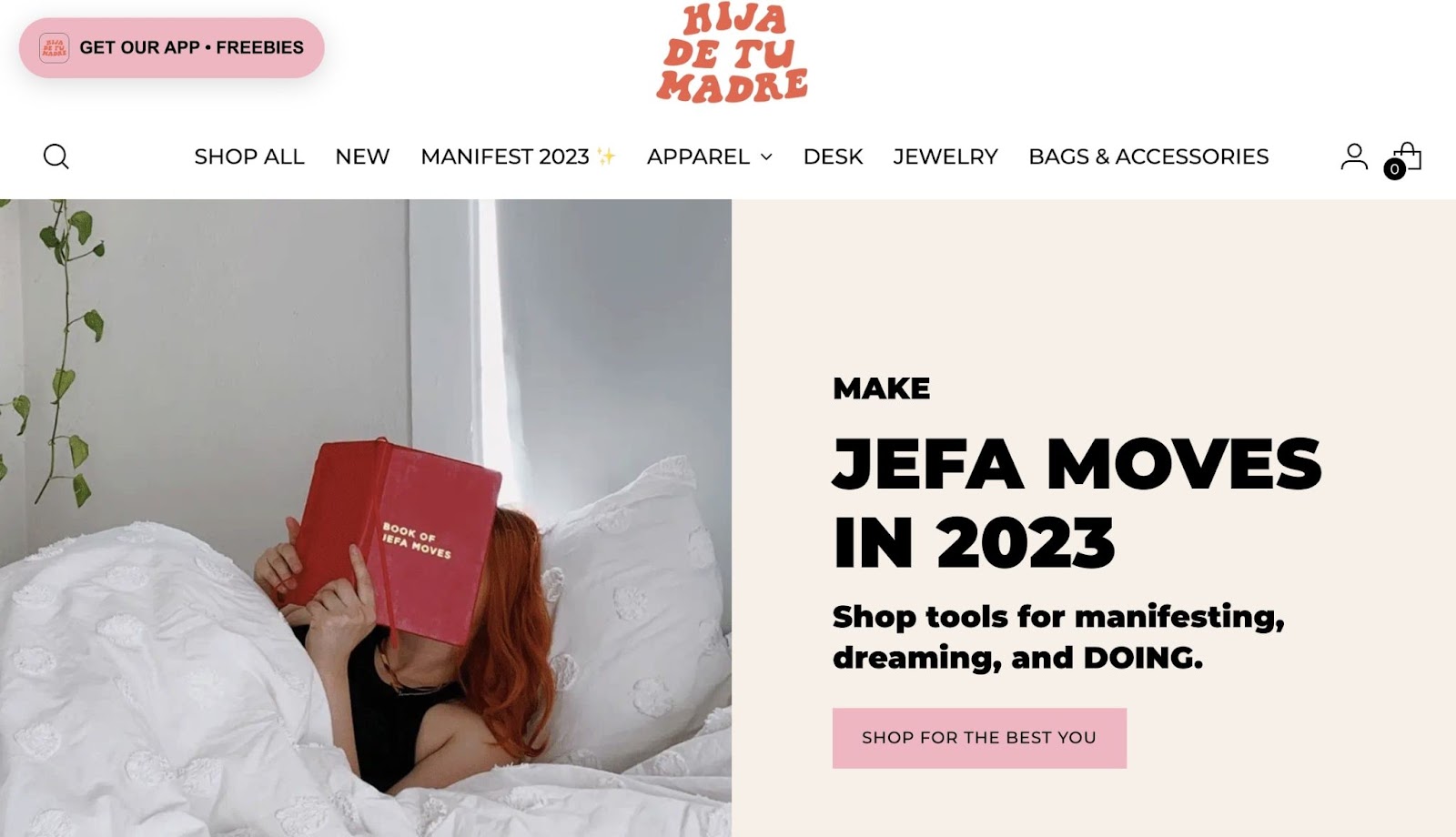 What makes this an effective call to action?
This CTA tells customers to 'Shop for the best you'. This explains that Hija De Tu Madre's products can improve a customer's life.
Hija De Tu Madre explains what its products were designed for.
The pink CTA button contrasts well with the rest of the page design.

What makes this an effective call to action?
Booking.com explains that it can provide a place to stay for people on vacation.
The animated text shows customers that they can find apartments, villas, condo hotels, and houses.
Users can click on 'Discover homes' to start browsing vacation rentals.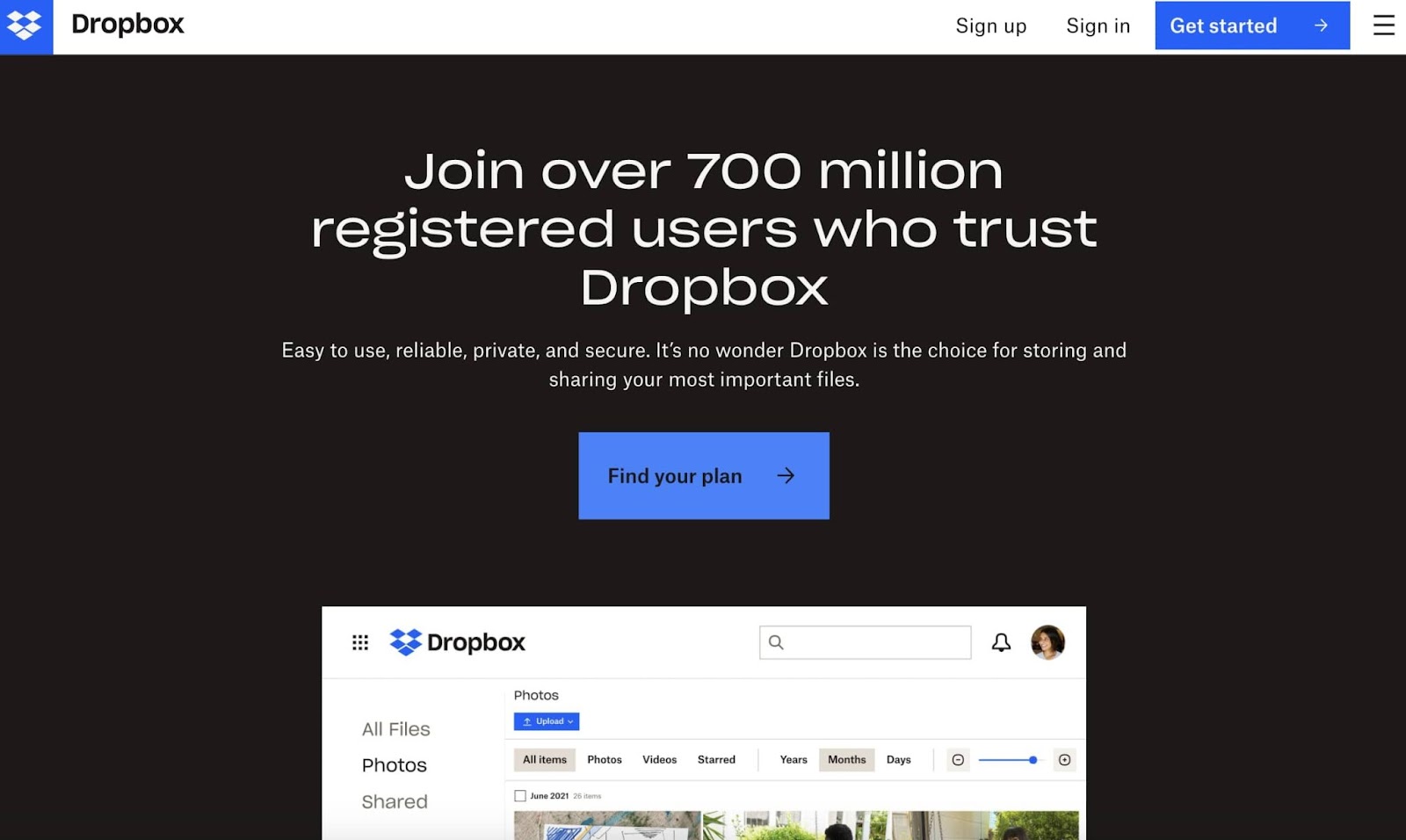 What makes this an effective call to action?
Since Dropbox lists its high number of registered users, this motivates new visitors to sign up.
The 'Find your plan' CTA implies that Dropbox has a wide variety of subscription options for different use cases.
Dropbox also makes sure to concisely explain the benefits of using its software.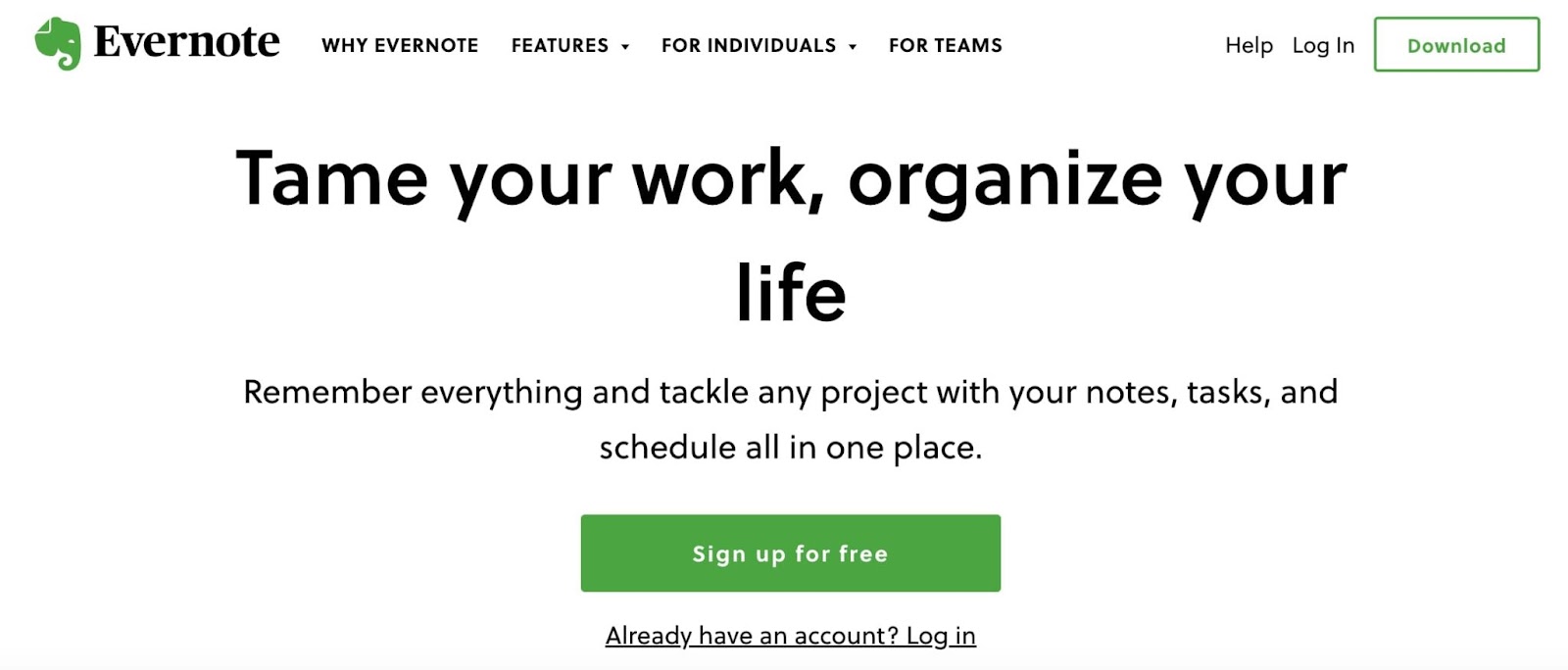 What makes this an effective call to action?
Like other options on this list, Evernote prompts users to try its product for free.
Visitors can understand exactly how Evernote can improve both their work and personal lives.
The web design is simple, highlighting the bright action buttons.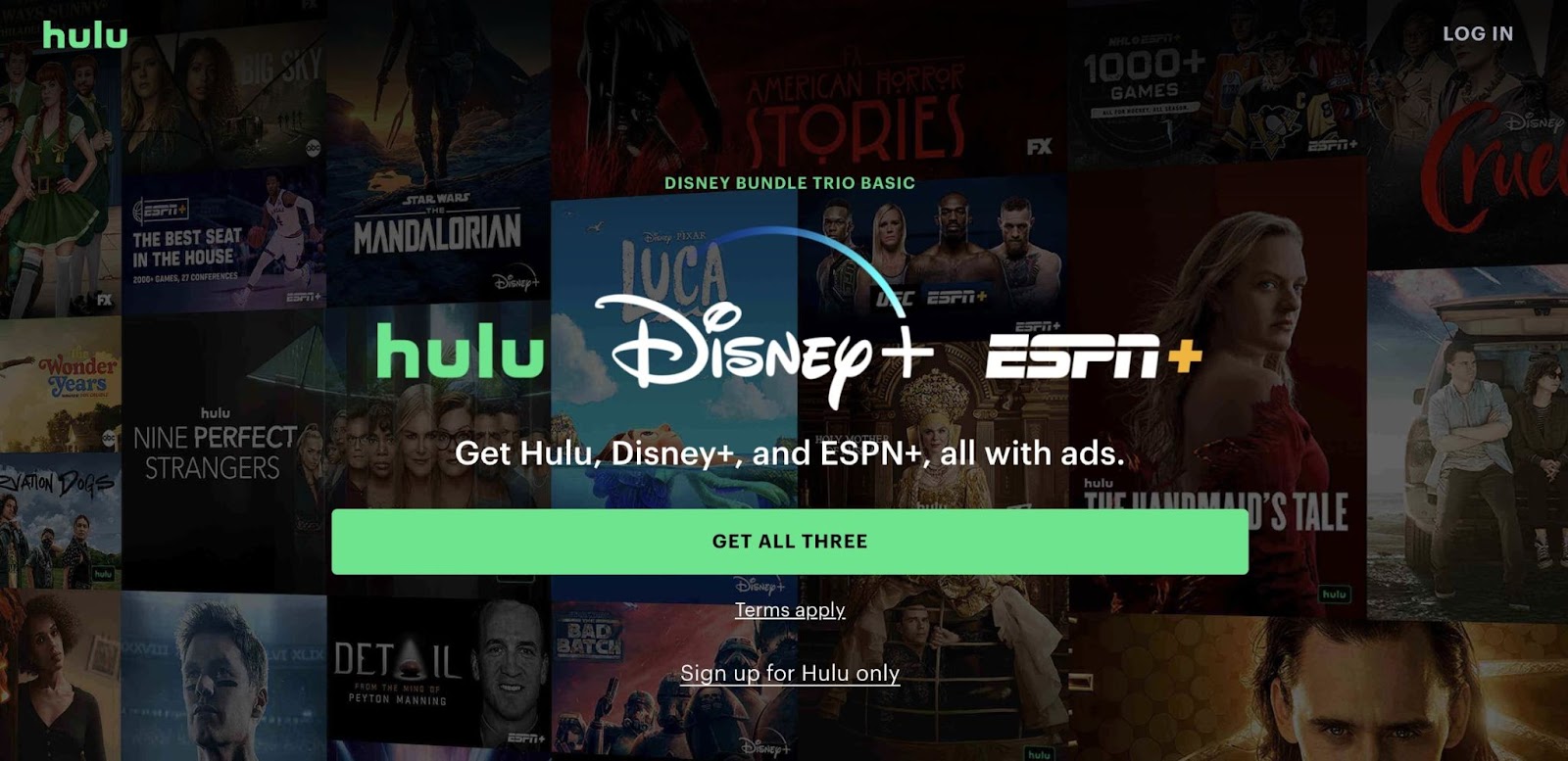 What makes this an effective call to action?
People usually don't just want one streaming service. To appeal to this audience, Hulu advertises its bundled plan with Disney+ and ESPN.
The CTA 'Get all three' tells customers that they can have it all.
Alternatively, customers can also sign up for Hulu only.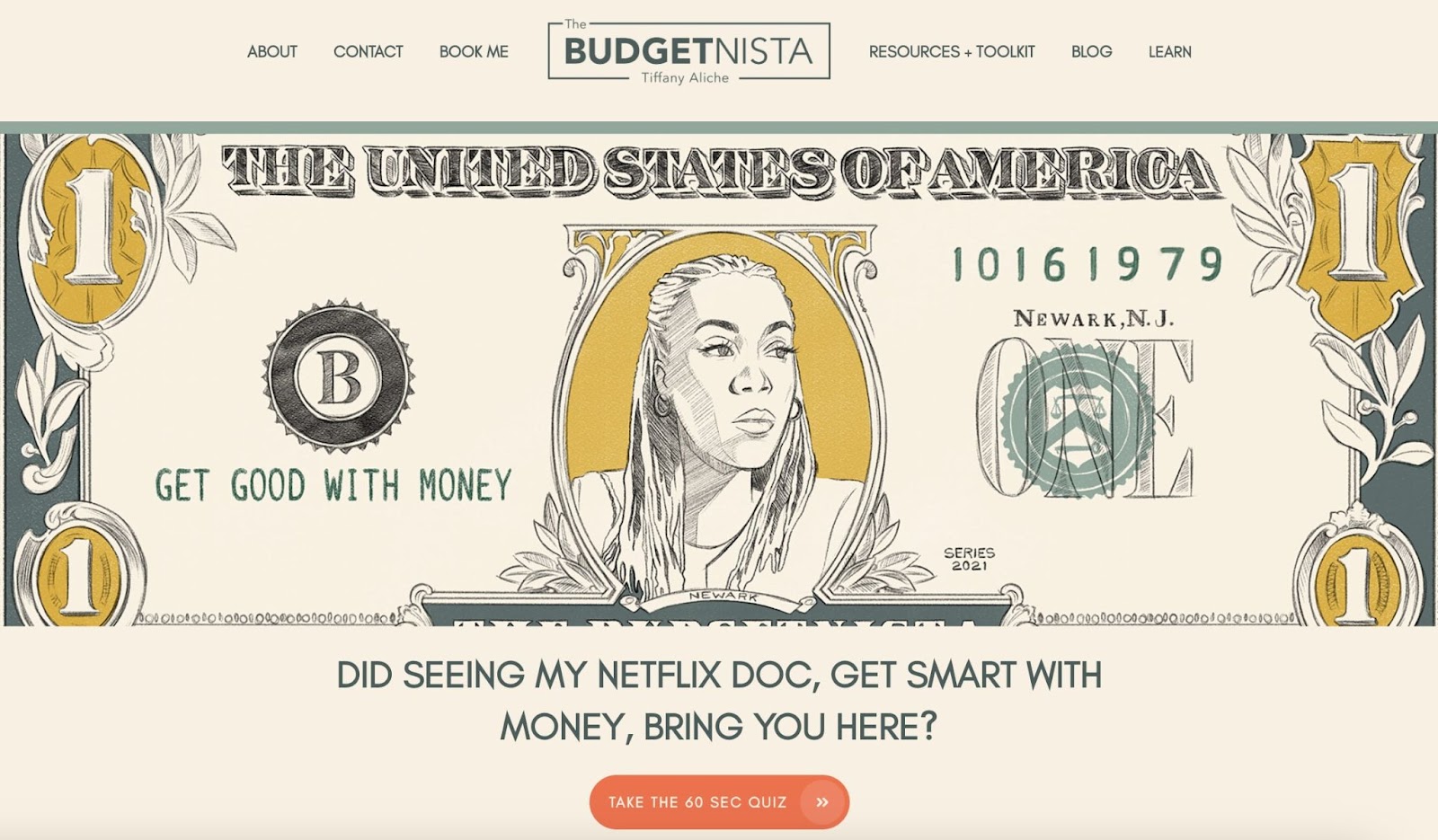 What makes this an effective call to action?
If someone wants to improve their finances, they can take the Budgetnista's quiz.
This CTA explains that the quiz will only take 60 seconds. This encourages visitors to quickly take it.
The Budgetnista knows that many new visitors are coming from Netflix and looking for financial advice.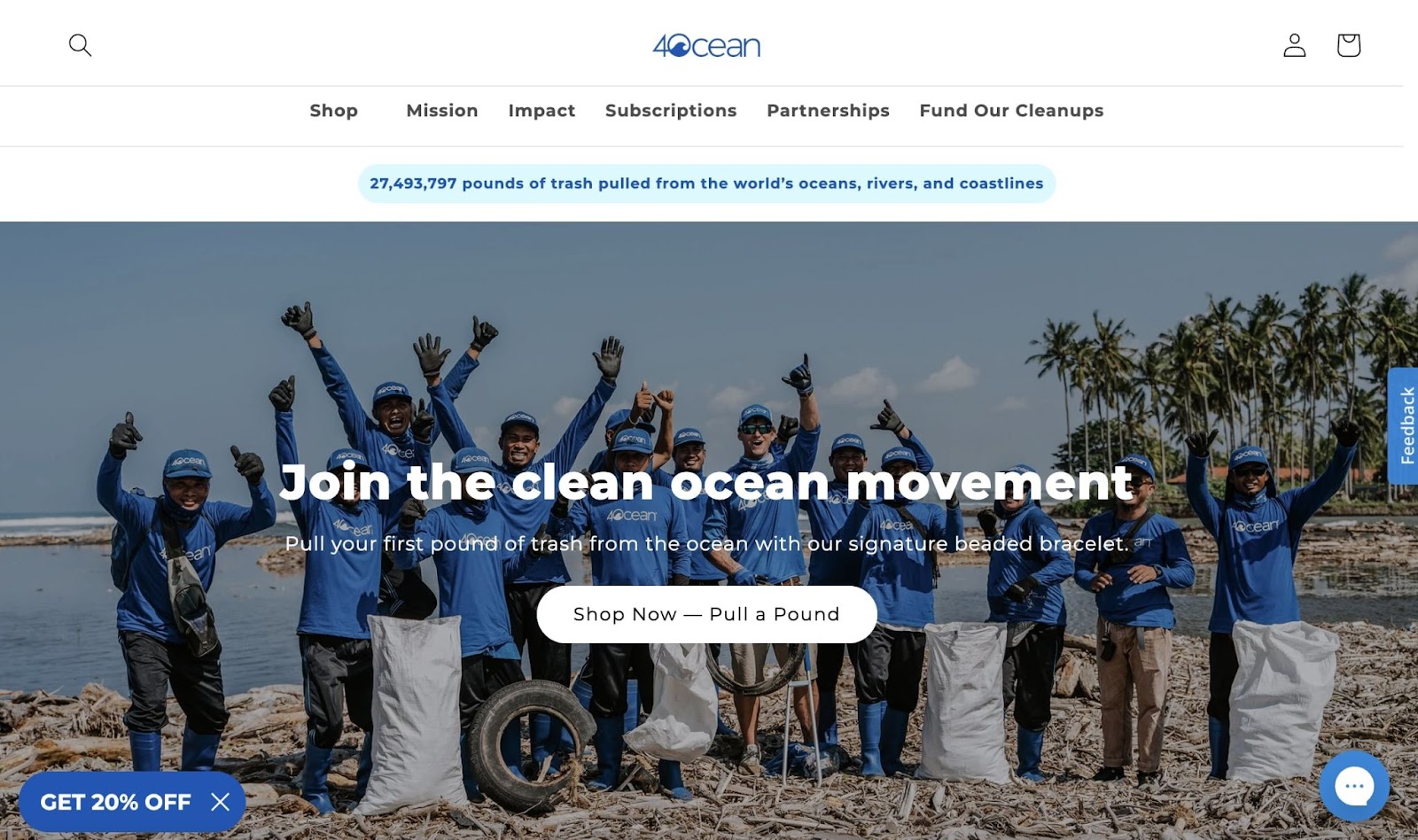 What makes this an effective call to action?
4Ocean uses the CTA 'Shop now – Pull a pound'. This tells environmentally-conscious shoppers that every purchase removes a pound of trash from the ocean.
The content slider displays different products you can buy to help clean up the environment.
Rather than marketing itself as a business, 4Ocean urges customers to join its movement.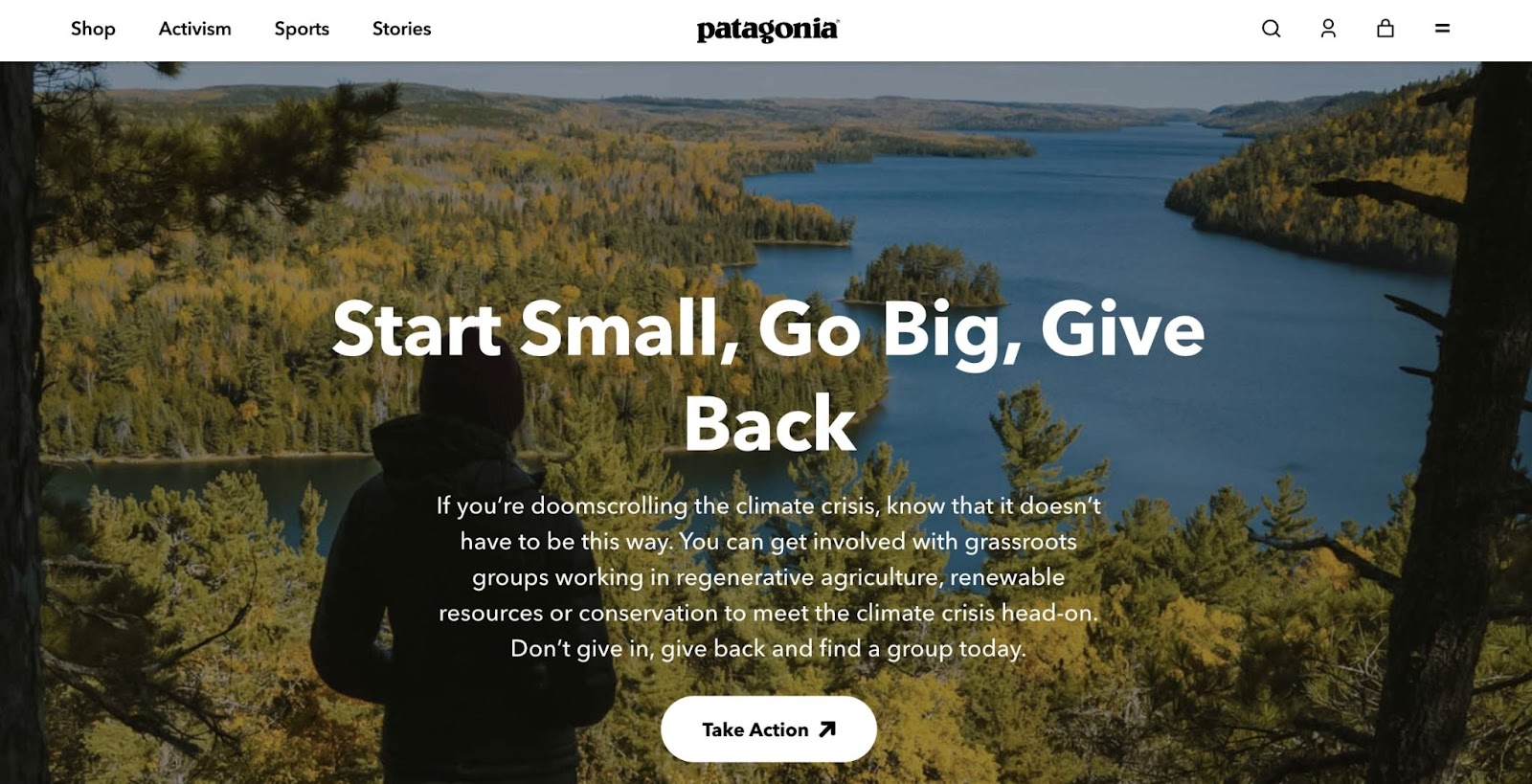 What makes this an effective call to action?
Patagonia is another environmentally-friendly brand that encourages visitors to 'take action' against climate change.
The company gives a positive alternative to doom-scrolling and uncertainty.
Visitors can find links to petitions, events, and volunteer opportunities for environmental activism.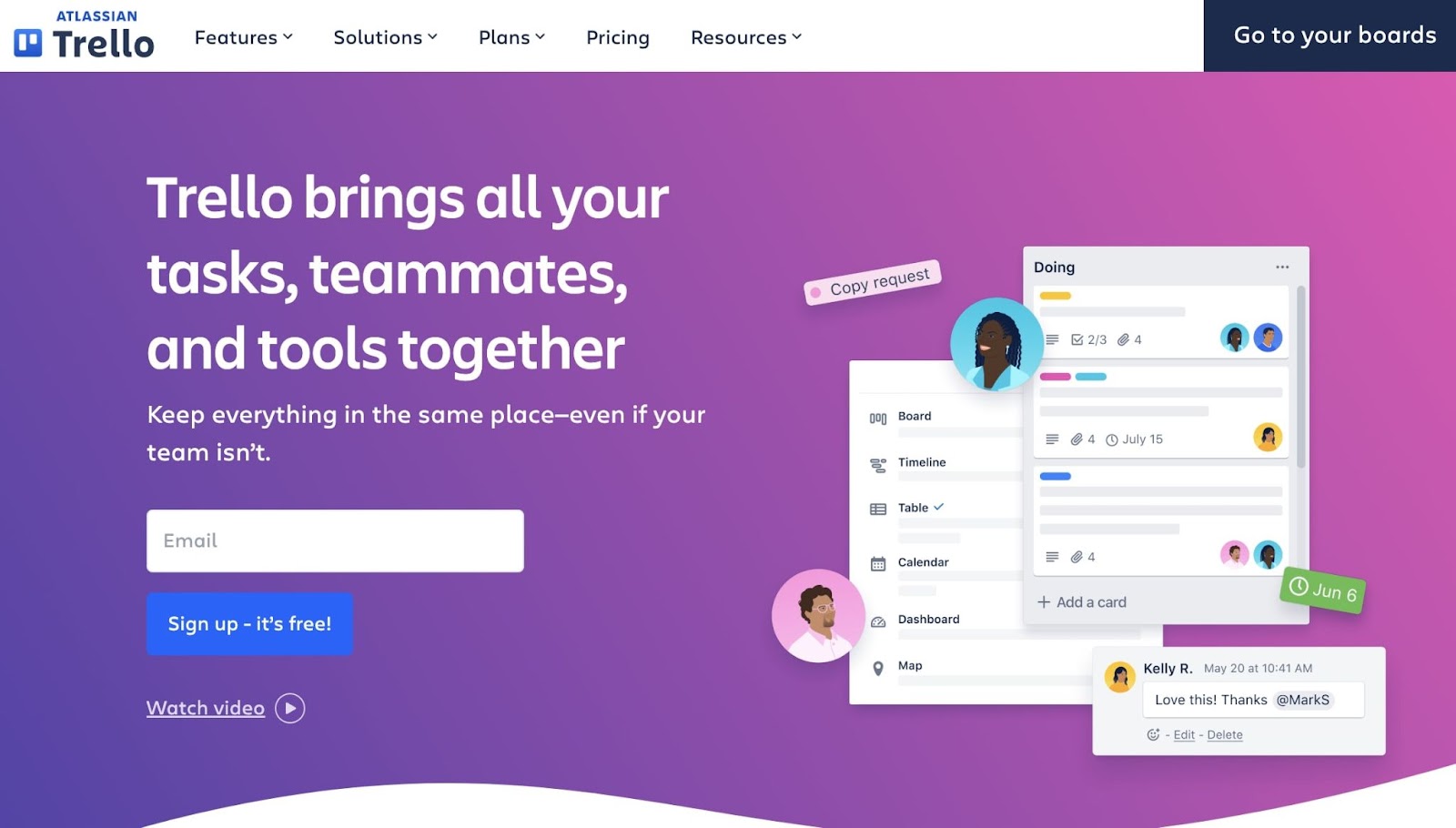 What makes this an effective call to action?
Trello explains how its software can help remote teams work together more efficiently.
New customers don't have to buy the product right away.
Instead of asking for too much information, Trello only requires an email address to sign up.
What makes this an effective call to action?
This CTA eliminates any unnecessary information, by providing image demos of its meditation app.
The company tells users that it can help 'make it your year'.
New customers can experiment with a free trial before committing to a subscription.
Encourage Action
To get people to take action on your website, you need a magnetic invitation! Smart copy and design contribute to an effective call to action and enthusiastic response.
To review, here's how to write an effective call to action:
Know your end game.
Pick your target audience.
Eliminate risk.
Give your CTA a design package.
Are you struggling to write a call to action for your website? Using our web marketing services, you can leave it to the professionals!
Get More Visitors, Grow Your Business
Our marketing experts will help you earn more traffic and convert more website visitors so you can focus on running your business.