VPS vs. Dedicated Hosting (4 Key Differences)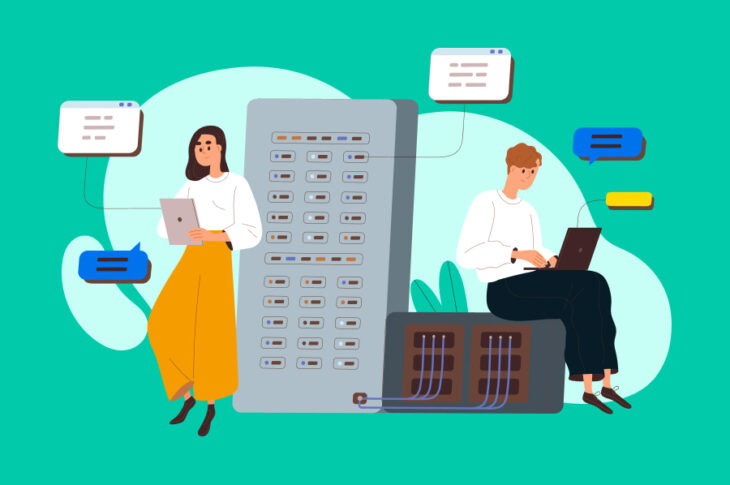 If you've exhausted the resources in your shared hosting plan, it could be time for an upgrade. A different hosting plan can offer faster loading speeds, less downtime, and better security. However, with the many hosting options available, you might not know how to choose the best one for your site.
Fortunately, both Virtual Private Server (VPS) and dedicated hosting can give you a customizable server separate from other websites. A VPS is a more affordable option and acts as a middle ground between shared and dedicated servers. Alternatively, dedicated hosting can provide more extensive resources to handle high web traffic.
In this post, we'll explain the key differences between VPS and dedicated hosting. Then, we'll show you how to choose the best hosting plan for your website. Let's get started!
An Introduction to VPS Hosting
Before you start building and designing your website, you'll want to consider signing up for web hosting. Essentially, this process involves purchasing space on a server to house your site. Due to the many types of hosting plans available, you might struggle to find the best option for your needs.
Many beginners start with shared hosting, which places your website on the same server as other sites. A shared hosting plan allows you to share resources with other users, making it the least expensive option: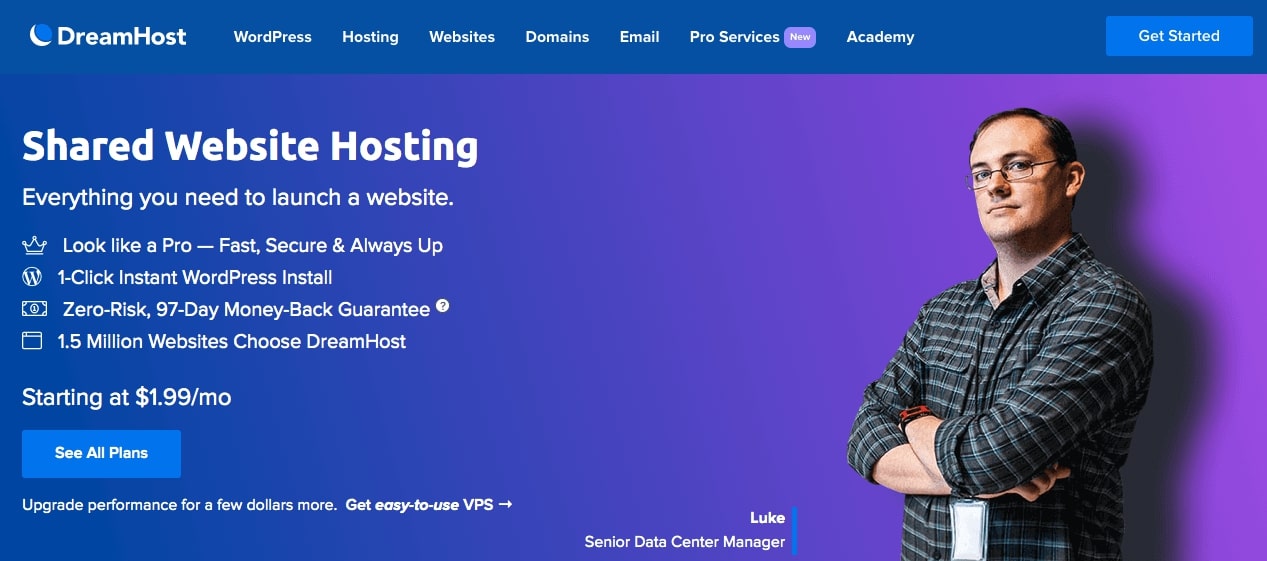 One step up from shared hosting is a Virtual Private Server. Like shared plans, VPS hosting involves sharing a physical server. However, a provider will install a virtual hosting environment on top of the server's Operating System (OS). This setup gives your website its own dedicated resources: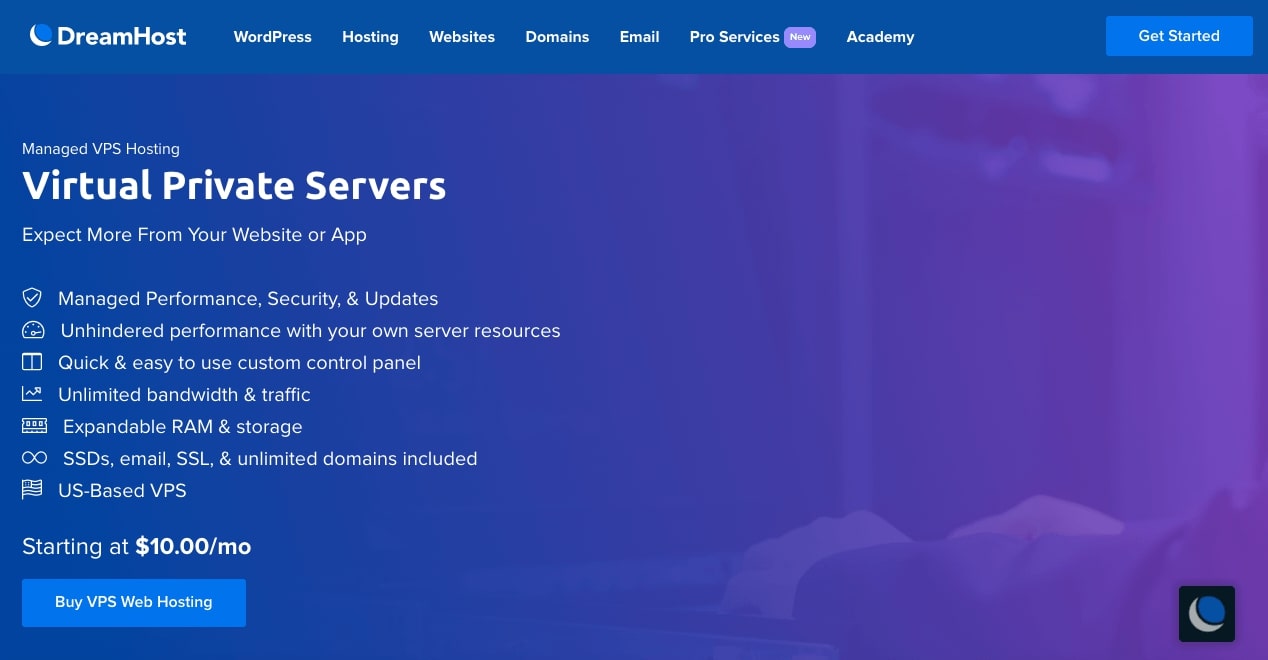 A VPS works by using a hypervisor to create virtual machines for each website on the server. Put simply, your site is on shared server space, but it has its own partitioned resources.
With VPS hosting, you can receive many of the same benefits as a dedicated server without the high costs. Since it is a middle ground between shared and dedicated hosting, a Virtual Private Server can be an effective option for growing websites. It can offer unlimited bandwidth, dedicated disk space, a personal OS, and scalable Random-Access Memory (RAM) for an affordable price.
Take Charge with Flexible VPS Hosting
Here's how DreamHost's VPS offering stands apart: 24/7 customer support, an intuitive panel, scalable RAM, unlimited bandwidth, unlimited hosting domains, and SSD storage.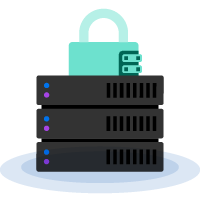 An Introduction to Dedicated Hosting
You'll receive an entire server dedicated to your website with dedicated hosting. This setup contrasts with VPS or shared hosting, where your website shares a server with other sites: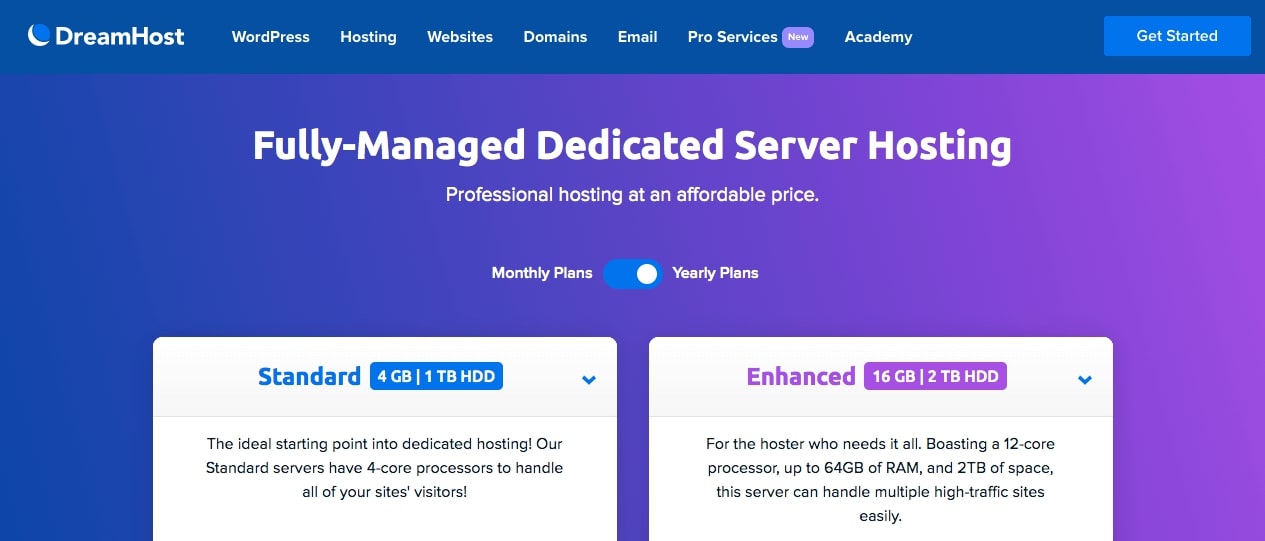 One of the main advantages of dedicated hosting is that you don't have to share resources with another website. In addition, this setup can improve your loading speeds significantly.
Although it is an expensive option, dedicated hosting can give you complete control over your server. With a dedicated server, you can customize the software and physical hardware to meet your website's needs.
The main downside of dedicated hosting is its high cost. Purchasing a dedicated server can be expensive, especially compared to shared and VPS hosting affordability. Plus, you'll be responsible for the configuration and maintenance of your server.
Get DreamHost's Most Powerful Hosting
Our dedicated hosting plans are the ideal solution for high-traffic sites that require fast speeds and consistent uptime.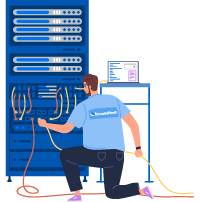 VPS vs. Dedicated Hosting (4 Key Differences)
Now that you know the basics of VPS and dedicated hosting let's dive into some of the main differences between the two options!
1. Security and Performance
Although VPS hosting involves sharing a server, it offers a higher level of security and performance than shared hosting. This is because a VPS gives your website a partitioned space on a server and a dedicated set of resources. This setup can avoid the performance and security issues of shared hosting.
A Virtual Private Server can provide faster page speed loading times and less downtime because it doesn't rely on shared resources. Generally, VPS hosting is very secure, especially if you choose a managed hosting plan.
However, sharing server hardware introduces the risk of security breaches from other sites. Although this threat is minimal compared to shared hosting, it's still more significant than if you used a dedicated server.
Dedicated hosting can offer many advantages when it comes to performance. A dedicated server is the best option for handling high web traffic and customer transactions because you'll have personal use of CPU output, RAM, and bandwidth.
Plus, if another website faces a security breach, it won't affect your site. Since you have isolated server hardware and software, you can implement your own security measures, such as firewalls, anti-malware systems, and Distributed Denial of Service (DDoS) protection.
2. Customization
With dedicated hosting, you can customize your server to your specific needs. For example, you can choose your ideal server software and adjust your hardware configurations.
Furthermore, a dedicated server enables you to install a different OS. Therefore, it's an excellent choice for web developers who need a fully-controlled server for their clients' websites.
Although VPS-hosted websites aren't as customizable as dedicated servers, they offer more flexibility than shared hosting. After purchasing a Virtual Private Server, you can access your server files and install any software you need to run your website. This advanced programming won't be possible on a shared server.
3. Scalability
If you're looking to grow your website, you'll need to know whether your server can continue to provide adequate resources. With VPS hosting, you can do just that.
On a Virtual Private Server, you can increase CPU, storage space, and memory. This hosting can be a great option for medium-sized websites that want to expand their audience over time. Using VPS hosting, you can scale your server resources without upgrading your subscription.
For example, DreamHost VPS hosting plans come with different RAM availability. Although you'll initially receive 1GB of RAM, we have additional plan options that can scale with your needs.
When you can't scale your VPS anymore, it's time to consider a dedicated server. Dedicated hosting comes with a significant resource allocation, so you likely won't need to upgrade your plan. With a dedicated server, you can focus on reliably maintaining your web traffic rather than increasing your server capabilities.
However, it is also possible to move to a larger server or extend a dedicated server's resources. When you configure your server, you'll be able to choose the amount of RAM you'll need to handle your web traffic. You can select one RAM size above your current needs, giving you room to grow.
4. Price
Often, the most meaningful difference between VPS and dedicated hosting is its price. The costs of web hosting can widely vary based on which plan you choose.
Similar to shared hosting, VPS plans are affordable options. With both of these choices, hosting providers can put more websites on the same server. As such, they can provide server space at a discount.
Although they are affordable, Virtual Private Servers will cost more than shared plans. For example, here at DreamHost, we offer shared web hosting for as little as $1.99 per month. Since VPS hosting is an upgrade, the lowest plans start at $10 per month.
Dedicated hosting includes an entire personal server, so the costs are much higher. Our DreamHost dedicated servers start at $149 per month. However, this plan can be an effective option for larger websites that need more performance, control, and versatility.
Even our lowest dedicated hosting tier comes with 4GB of RAM, DDoS protection, and a 100% uptime guarantee. With full root and shell access, you can easily start customizing your server to meet your needs.
If you need a middle ground between VPS and dedicated hosting, consider cloud hosting. This plan offers a network of virtual servers with scalable resources. Plus, you only pay for what you use.
How to Choose Between VPS vs. Dedicated Hosting
When using a shared server, larger websites can suffer more downtime and limited resources, meaning it's time for an upgrade. If you're unsure which advanced hosting plan would suit your needs, it's best to consider your website's size and traffic.
Why Choose Dedicated Hosting?
You own a high-traffic website such as an e-commerce or business site.
Your website has grown beyond VPS resource allocation.
You are comfortable with configuring and maintaining your own server.
While dedicated hosting has its advantages, it is the most expensive hosting plan. You might only consider purchasing a dedicated server after using the scalable resources of a Virtual Private Server. Plus, you have to be prepared to handle the server configuration and maintenance required for a dedicated server.
Why Choose VPS Hosting?
You have a small to medium business website.
Your online traffic exceeds shared server visitor limits.
You need an affordable middle ground between shared and dedicated hosting.
However, VPS hosting involves sharing server hardware with other websites. Furthermore, unlike a dedicated server, a VPS can leave you more vulnerable to security breaches.
Upgrade Your Hosting Plan
Ultimately, shared hosting might not have the performance, security, and storage you need to run a high-traffic website. By choosing a VPS or dedicated hosting plan, you can customize your server to meet the needs of an online store or business site.
To review, here are the four key differences that you should consider when choosing between VPS and dedicated hosting:
Security and performance: Dedicated hosting plans have the edge because they offer faster loading speeds and advanced security while handling high web traffic.
Customization: Although both VPS and dedicated hosting are flexible, you can customize a dedicated server's hardware to meet your specific needs.
Scalability: If you're looking to slowly grow your website with an affordable server, VPS hosting can be a better option.
Price: VPS hosting offers a much lower price point because it shares the same server hardware as other websites.
Whether you choose VPS or dedicated hosting, you can find a DreamHost plan to keep your website performing at its optimal level. Check out our plans for managed VPS and dedicated server hosting!
Get Content Delivered Straight to Your Inbox
Subscribe to our blog and receive great content just like this delivered straight to your inbox.