Easily Set Up an Online Course on Your WordPress Website in 3 Steps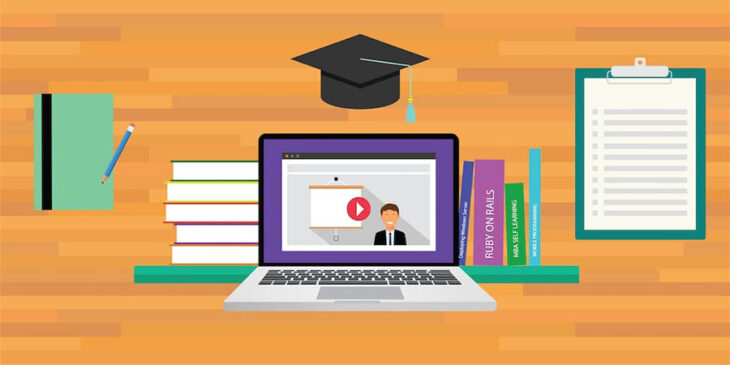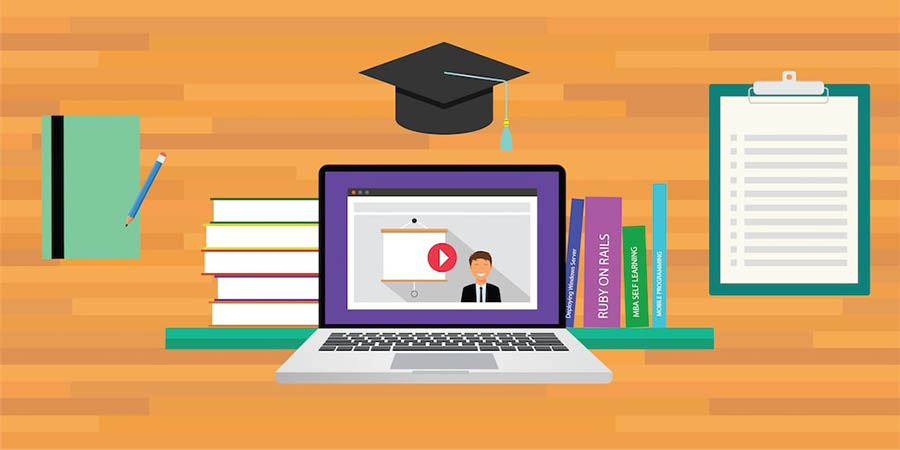 Once you're at the top of your game, it can be difficult to muster up the same enthusiasm for your job you once did. Every day is a case of the Mondays.
If this sounds like you, you may need to make a decision. You can buy a convertible to shake things up — or you can try to pass on your knowledge to others.
One great way to do this is to create online courses. Not only will this enable you to flex those little gray cells, but a well-designed e-course can be the cherry on top of your already impressive portfolio. And if you have your own WordPress website up and running, your course can be used as part of your promotional efforts.
In this article, I'll go over the many legit reasons why creating an online course can help your website or small business. Then I'll show you how to set one up using WordPress, along with how to promote it.
Time to hit the books!
Wondering How to Create an Online Course with WordPress?
Partner with DreamHost! We'll make sure your website is fast, secure, and always up so your students trust you.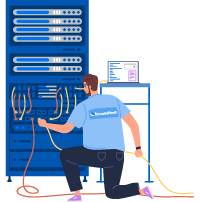 Why Creating an Online Course Can Help Your Income and Lead Generation

Online courses are a great option if you're a professional looking for an online-based secondary income. If you're a website owner or developer, you have an edge since it's possible to set up courses without expensive third-party platforms.
Either way, online courses involve a lot of work initially, but they can be worth the effort if you're sure you can deliver information that people need and will pay for.
Let's take a minute to walk through some benefits of creating an online course:
It can earn you passive income.

 Once your course is ready, you'll probably need to carry out some course maintenance tasks from time to time. However, aside from that, an online course is a solid source of 'passive' income.
You can cement your reputation as an expert.

 If your online course rocks (which it probably will!) lots of people will look up to you as an expert. In some cases, they may even send additional business your way.
You can target students for future offers.

 If your students are happy with their classes, chances are they'll be open to hearing from you again in the future if you have any new or exciting offers.
Plus, if your lessons are exceptional (and you know how to promote your course well) there's a chance you can grow it into something more than a secondary business. It could become a primary source of income and enable you to branch into new projects.
Before we get ahead of ourselves, though, let's talk about how you can set one up using WordPress.
How to Create and Sell an Online Course Using WordPress
There are several ways to go about creating an online course. For example, you can use an all-in-one platform such as Kajabi, which includes hosting and tools to help you set lessons up. It even enables you to handle payments directly. However, it'll cost you. For example, Kajabi's basic plan starts at $103.
Other options include using e-commerce platforms such as BigCommerce to sell your course as digital files. While this alternative is cheaper than other options, it's not as smooth as using a dedicated platform.
Get Content Delivered Straight to Your Inbox
Subscribe to our blog and receive great content just like this delivered straight to your inbox.
Step 1: Set Up WordPress and Install CoursePress Pro
Personally, I'm a big fan of using a self-hosted Content Management System (CMS) such as WordPress. WordPress powers more than 25 percent of all websites and will enable you to set up an online course with very little overhead.
To get started, you'll need three things:
An excellent WordPress hosting plan. We recommend DreamPress — it's a fully managed hosting solution that's designed for optimal WordPress performance. Easy peasy.
A domain name for your website. DreamHost offers more than 400 TLDs for you to choose from.
A WordPress installation so you can jump right into your teaching journey. Note: if you're using DreamPress, WordPress comes pre-installed out of the box. We told you it was easy!
When your WordPress install is ready, you'll want to set up the CoursePress Pro plugin.

This tool is a Learning Management System (LMS) that enables you to create courses, manage students, and handle payments. It's a premium plugin requiring a WPMU DEV subscription (priced at $49 per month), but it's the best LMS tool available for WordPress in our opinion.
Of course, you can try out some different LMS plugins too, in order to find one suitable for your needs and budget. For this piece, we'll be using CoursePress Pro, as there's a 30-day free trial.
Once you're signed up, you'll be prompted to link your WordPress website to your WPMU DEV account, which you can do by entering your login information. WordPress is a secure platform, so you're in good hands. When your account is linked, you'll see a screen like the one below.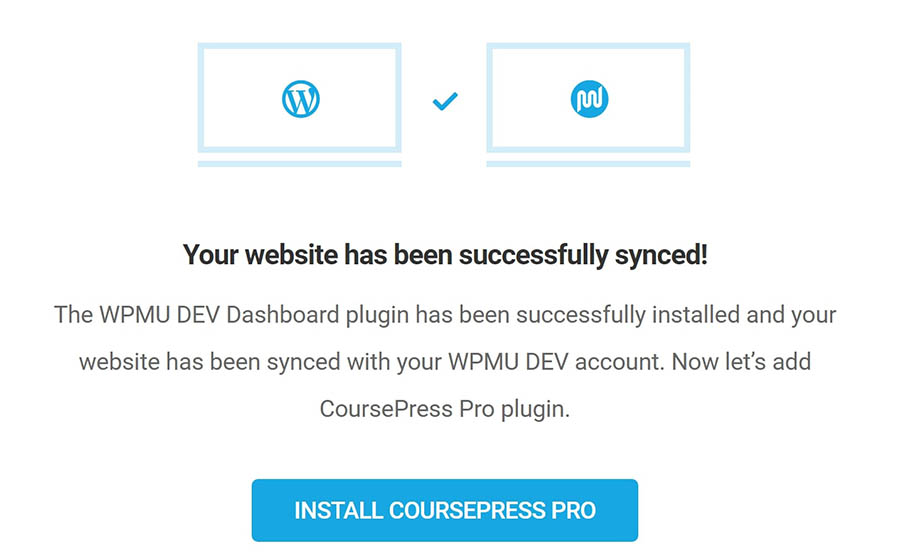 Then the page will help you set up CoursePress Pro on your website automatically. When finished, you can close the WPMU DEV window and go to your WordPress dashboard.
Inside, you'll find two new tabs — WPMU DEV and CoursePress Pro. The former provides you with an overview of your WPMU DEV tools, which you can ignore for now.
Step 2: Configure CoursePress Pro
If you click on the CoursePress Pro tab, you'll come to a screen where you can start adding new courses right away. You'll also see a prompt to install the MarketPress plugin, which enables you to sell any courses you create.

Click on the Install MarketPress prompt now, and look for the Install button on the next screen.

You'll now see a list of WPMU DEV plugins. Look for MarketPress eCommerce and click on the Install button once more.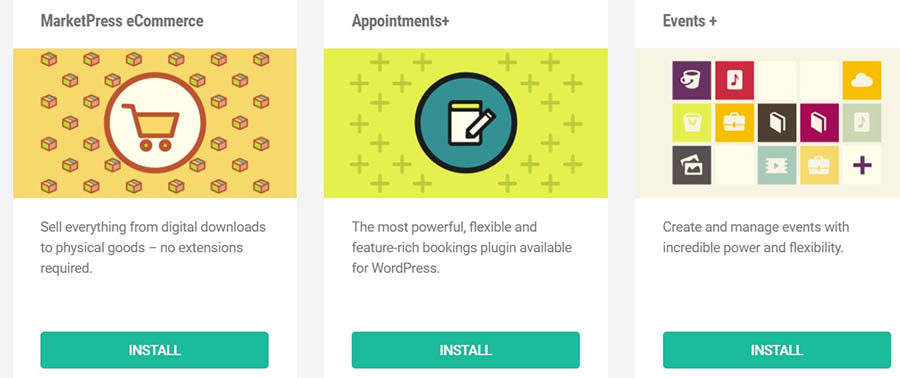 Click on Activate when prompted, and the plugin will be almost ready to go. All that's left is to configure which payment methods you'll accept. The plugin will prompt you to do this with a notification at the top of your dashboard, for which you'll need to click the blue Run Setup Wizard button.

First off, set your base country, region, and postal code. You can ignore the Target Countries field since you won't be shipping any physical goods.

Next, skip to the Payment Gateway tab and click on the Other gateways option. You can choose from among 14 gateways here so pick the ones you want and fill out any information the plugin needs.

Now save your changes. You're finally ready to create your first course, which you'll do in the next section.
Step 3: Create Your First Online Course
To do that, go to CoursePress Pro > Courses and click on the New Course button.
In the next screen, you're going to configure all the major settings for your first course. We'll start with its title, description, and featured image.

Click Next when you're ready to move onto the next step. In the Course Details section, you can add a featured video and a full description.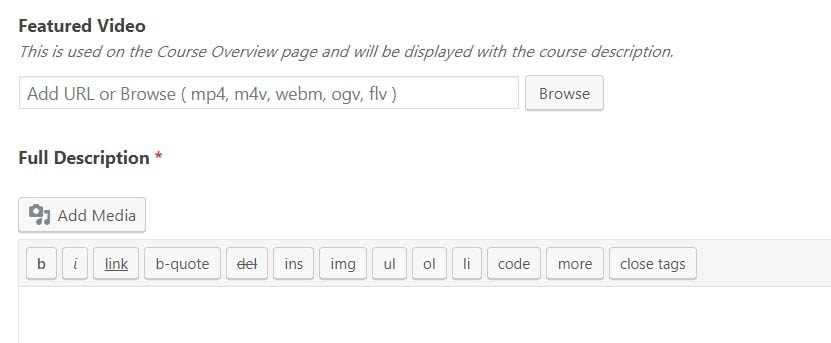 If you scroll a bit further down, you'll find a section called View Mode. Here you can choose how each of your course's 'units' will display. These are the actual lessons in your courses. The default setting enables students to view entire lessons at once, which is ideal:

Further on, you'll find the Course Structure section, which enables you to display course overviews for your students and time estimates. We recommend enabling both features to increase your course's functionality. Then click on the Next button:

The Instructors and Facilitators step enables you to choose up to three instructors for your course from among your site's users.

You can also add facilitators from your user-base or invite them via email if they aren't signed up yet. Facilitators are basically virtual teacher's assistants that can help you take care of your student's needs.

Next, you can set start, end, and enrollment dates for your course. Think about these dates carefully, then move on!

Next, you can set a student limit for your course as well as enable discussions and workbooks (where students can check their progress). You can even make it so that students can see their grades. Personally, I think these settings make for better online courses so you should enable them all.

In the penultimate section, you'll be able to set enrollment restrictions.

And you'll be able to indicate if your course requires payment. If it does, you can set the price here and enable sales at a later date by editing the Sale Price field.

Finally, you'll be able to configure success and failure messages for students in your course. CoursePress Pro provides you with multiple templates, but you can tweak them as you want as well as set any passing grade you wish. When you're ready, click on the Finish button.
Now is where the fun actually begins! In the next screen, you'll be able to add units to your course using the WordPress editor.

The editor itself works as you'd expect, but if you scroll down to the end of the page, you'll find a plethora of classroom-related modules.

These include multiple-choice questions, quizzes, and more. Clicking on any of them will add a new unit to your course, and you can rearrange them using the drag-and-drop functionality. When your units are ready, scroll down to the bottom of the screen and save your changes. You can also preview how your course will look from the front end and, of course, make it live.

Ideally, you should beta test your course before it goes live just to make sure everything works. Afterward, you can let it run on autopilot and focus on interacting with students. Congratulations, you just created your first online course!
4 Stellar Ways to Promote Your New Online Course
Once your course is ready, you'll have to find students by effectively promoting it. Here are four ways you can do that.
1. Use Social Media Outreach Tools

Social media is one of the most effective ways to engage with audiences. If you already have a website, chances are you've set up social media accounts for it. However, you'll need to grow them before you can promote your course efficiently.
Here's why it pays to focus on social media:
It enables you to interact with users directly.

 Social media is more personal than other marketing channels, and it can give you the opportunity to convert more users.

You can target people depending on their interests.

 With Twitter, for example, you can zero in on hashtags related to your course's topic and use those to start a discussion.
Regardless of the platform you choose, the key is to grow your audience first, and that's where automated outreach tools can help you. They take the work of finding more followers off your hands so you can focus on marketing.
2.  Implement an Email Marketing Strategy

There's a reason why most websites are so eager to collect your email address. Simply put, it's one of the most successful channels when it comes to creating conversions. Let's break it down:
It costs almost nothing to send emails.

 With the right email marketing tool, you should be paying a flat fee that enables you to send thousands of emails per month, any time you want.
It's a numbers game.

 If you have hundreds or thousands of subscribers, chances are at least some of them will convert each time you send them an email.
You can remind users about your website and services.

 Periodic emails are a great way to remind your subscribers about you and your online course. That way, you'll be fresh on their minds, and you may convince them to sign up down the road.
If you want to dive headfirst into email marketing, you'll need the right tool for the job. We're big fans of MailChimp and AWeber in particular. They both enable you to sign users up to your mailing list, create campaigns, automate them, and even analyze their performance.
You'll also need to bone up on how to actually market via your email list. We've previously discussed how to do this, both for website owners in general and specifically for WordPress users.
3. 'Pre-Suade' Your Potential Students
One of the most effective ways to convince people to convert is to prime them before you pounce. You need to 'pre-suade' visitors so that when the Call To Action (CTA) to join your course comes along, they'll be raring to click on it.
Pre-suasion sounds like a gimmick, but it works. In your case, you'd want to paint your course in a good light before making an offer. Here are some ways to do that, using a landing page as an example:
Talk about what your course can help visitors achieve

 instead of highlighting your own success.

Use images that relate to your course's topics

 to get users in the right mindset.

Include testimonials from past course takers

 that focus on their positive experiences.
Pre-suasion is all about approaching salesmanship with a gentle touch. Instead of beating visitors over the head with offers to join your course, you get them ready so your chances are high when you finally introduce the CTA.
4. Use Your Own Content as a Marketing Device

If you already have a website, it makes sense to use it as a way to drive people towards your online course. After all, it won't cost you a cent if you write your own articles. Plus, this way you can create content that's tailor-made to promote your course.
For example, if your online course deals with beating writer's block, you could create a series of articles with tips on how to deal with that problem. Then you can use those posts to link towards your classes as a more thorough solution.
With that in mind, let's go over some tips on how to get content marketing right:
Don't shoehorn links to your course in posts

 where they're not relevant.

Try to include mentions of your course organically

 instead of promoting it outright.

Position your course as a tool

 that can help people solve specific problems.
If you stick to these three simple rules, your visitors shouldn't hold your marketing attempts against you. Who knows? Some of them might even join your course and tell their friends about it!
Saved By the Bell
If you're a professional at the top of your game, you probably have a wealth of knowledge to share with others. Chances are there are tons of people who would love to learn from you — and even pay for it. Fortunately, setting up an online course isn't complicated!