30 Ways to Be an Ally for Women in Tech in 2020
Did you know this past weekend marked International Women's Day? First celebrated by suffragettes in the early 1900s, this worldwide holiday held every March 8 is as relevant and necessary today as it was then. While the fight for equal voting rights has mostly been won, gender equality on the economic front is, sadly, still far from reality. 
The 2020 World Economic Forum Global Gender Gap report shows a widening gender gap in education, health, economic opportunity, and political empowerment — a gap, the report predicts, that will take more than 99.5 years to bridge. That means you probably won't see economic gender parity in your lifetime.
Let's speed up that clock, shall we?
It's time to make gender equality a priority, starting in our own workplaces. While women are and have been making incredible strides in the tech industry for decades, there's still a long way to go when it comes to diversity and inclusion.
How can individuals (remember, we all deal with unconscious bias) and companies be allies for women in tech? Whether you're in an enterprise leadership position or a recent hire at a startup, you can pitch in. We've rounded up 30 ideas to create a better, more inclusive environment — for everybody — at every level in tech. 
Getting Started
Use these tips to do some background research and get started on your quest to build a more inclusive workplace.
1. Celebrate Women in March
OK, you might be a little late to the party on this one, since Women's Day was yesterday. But that doesn't mean you can't mark the holiday or celebrate Women's History Month in your workplace and on social media (#eachforequal). Throw a party and order some cupcakes! Recognize and thank female colleagues and other women who've made an impact on you and important contributions to your team or company. The International Women's Day website lists ideas of commitments you can make to work toward gender equality this year — visit and make a commitment, share your goals, and invite colleagues to do the same. 
2. Study Up
Read books and blogs for, by, and about women in tech. Become familiar with the challenges — and triumphs — of women in the industry, and stay up to date with relevant news and issues. Lucky you — we've already put together a reading list to get you started.
3. Follow the Leaders
Follow techie ladies and female industry influencers on Twitter and Medium. For ideas on who to follow, consult your colleagues for suggestions, ask women you respect who they are following, and spend some time exploring the hashtag #womenintech.
4. Get Inspired
Helping others on your team or in your company will benefit everyone. Set a goal to focus on the success and growth of your colleagues and cultivate an attitude of encouragement. With this mindset, you will take an interest in the empowerment of all your coworkers — including women. Get inspired by watching Kare Anderson's TED Talk Opportunity Makers and, especially if you're in a leadership position, read up on Liz Wiseman's Multipliers. 

5. Get Motivated
Did you know that decades of research prove that socially diverse groups are more innovative and creative? Or that companies with female executives make more money? If, for some reason, you can't find the motivation to spend efforts supporting and recruiting more women in the tech industry, at the very least, numbers like this can be inspiring.
Get Content Delivered Straight to Your Inbox
Subscribe to our blog and receive great content just like this delivered straight to your inbox.
On the Ground Level
So you're not in much of a leadership position. You can still make enormous strides toward crafting your company's culture. Read on to learn how. (Pssst! Leaders, don't skip this section — there's plenty for you here, too!)
6. Amplification
Author Therese Huston, who we interviewed in 2017, advises this technique to make sure that women — and everybody, really — are heard and get credit for their contributions. To amplify a colleague who has just shared a good idea in a meeting, speak up, name and credit the first person, and repeat the idea. 
And don't just amplify an idea because it came from a woman! Freely look for promising ideas and do your best to make sure it gets its due. If you're a woman who feels interrupted or overlooked in meetings, try teaming up with a fellow female coworker (or a male ally) and commit to amplifying each other's ideas.
7. Keep a 50/50 Mindset
Sometimes, a man in tech may worry about coming off as patronizing when he may simply intend to do his part to support his female colleagues. To help offset this fear, men and women alike might try to keep a 50/50 mindset. That is, about 50% of the world's population is male, and the other 50% is female. So ideally, half of the workforce would be male, half female — this is the ideal gender parity. 
At your workplace, while the numbers of male and female employees probably don't even out, men and women should be equally valued, honored, and heard. So everything you do could be working toward equal opportunity and visibility for women and men; many of the ideas shared here work equally for both genders. We would all appreciate a little help getting credit for our ideas and support in our work. 
8. Speak Up
Don't be afraid to point out non-inclusive or downright bad behavior, even when you spot it above you in the leadership chain. Consider approaching the perpetrator or their supervisor privately; you don't want to embarrass them, and they may not have been fully aware of the behavior. Don't be afraid to take ownership of your company's culture and say something.
9. Make Friends
This may feel very "back to the high school cafeteria," but take a look at who your work buddies are and try to expand your circle a bit. If you're a guy who spends most of your day talking to men who are similar to you, make an effort to diversity your clique. If you're a lady, a strong circle of female friends at work can be tremendous support — but don't forget to reach out to men, too.
10. Share Stories
As you develop relationships on your team and within your company, ask your female friends about their experiences as a woman in tech. 
If you're worried about sounding patronizing, try framing it in terms of, "I've read discouraging statistics and stories about women in technology, and I'm wondering what your experience has been." 
And women, don't be afraid to share your experiences — good and bad. 
11. Inclusive Language
When talking with coworkers outside the boardroom (around the proverbial watercooler), encourage a colleague to share more about a project or product she's working on. Ask her more about an idea she brought up in a meeting and have a genuine interest in the work of those around you. This will help foster an environment where credit is given where it is due — something women in tech unfortunately miss out on at times, thanks to unconscious gender biases. 
Also, use inclusive language in both speaking and writing. Especially in formal documents or wide-reaching emails. Despite what your high school English teacher might have taught you, they is now an acceptable neutral third-person pronoun that will help you avoid the awkward "he/she" construction.
12. Find a Protege
Do you know a young woman who might be interested in tech? Get her a book about science and technology, invite her to job shadow you, or suggest local STEM-oriented programs or day camps. Consider volunteering at one of these programs on your own time to provide an example and real-life mentor to girls and students in your community. 
Taking the Lead
In a leadership role, you are uniquely positioned to make a real difference in inclusivity in your workplace. Here are a few good places to start. 
13. Invite Feedback
If you're in any sort of leadership capacity, make sure to invite, request, and encourage input on the work environment you create. And when you do get negative feedback, accept it graciously and take steps to make necessary changes. Consider offering your team some sort of way to provide feedback anonymously and make clear that you're explicitly working on inclusivity. 
14. Sing Praises
Give complimentary feedback to your team members and colleagues freely and openly. Acknowledge and thank others for their contributions, and draw other people's attention to good work and ideas you've seen. Be authentic and genuine in your praise, and make an effort to notice the good turns and successes of all your colleagues. You'll be more and more aware of the excellent work going on around you — and you may even be inspired to achieve more yourself.
15. Nominate Women
Any industry awards or recognitions coming up? Consider nominating a woman or suggesting that qualified coworkers apply. The same goes for internal company awards: Is there a woman you could nominate for the honor? Make sure to keep a 50/50 mindset here as well. Perhaps half the awardees or nominees are women. Or if a man won last time, a qualified woman should be considered the next time around.
16. Listen
Listen to what your colleagues, teammates, and those you manage are saying. And we don't mean for you to be creepy; just pay attention when others speak to you, try to understand the emotions and thoughts sparking their comments, and truly consider their ideas. 
Merely listening will deepen your empathy for a variety of experiences and foster creative solutions. And go a step beyond listening: actively ask for ideas and experiences in formal and informal settings. 
17. Share the Spotlight
If you're in any sort of leadership role, you've got a lot on your plate. And you're most likely completely capable of handling it all — that's how you got to be a leader in the first place. But take a minute to ask yourself: Do you really have to be the one to give the presentation, take the lead on a project, or interview the prospective hire? 
Is there someone else on your team, maybe someone with a different experience or background from you, who is as capable of performing that function? Or maybe there's someone you could mentor through the process. This is a simple way to give women leadership opportunities and more visibility.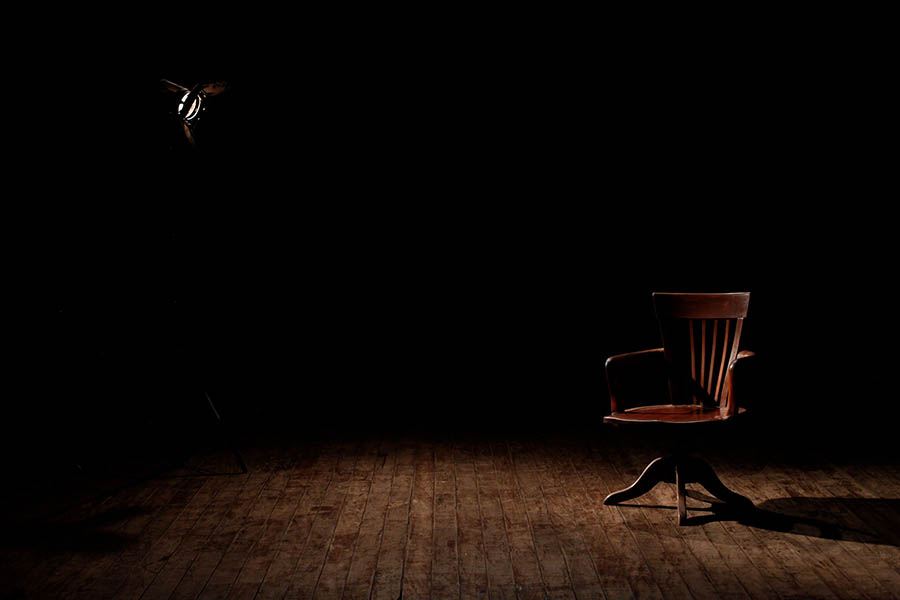 18. Make Time for Mentorship
On that note, make sure to invest in mentoring. Let your colleagues and others know you're open to sharing your expertise over lunch or coffee and, as stated above, invite capable team members to learn new roles and participate in leadership tasks. On the company level, try implementing some sort of formal mentorship program. 
19. Invest in the Future
Gender inequality in the tech industry won't change overnight. In an industry once filled with women, men now dominate the workforce. Consider some sort of community outreach, such as coding events or a "bring-your-daughter-to-work" day. Team up with organizations like Girls Who Code and Black Girls Code to host a program at your company. Volunteer as a mentor or guest speaker at local schools. 
Invite Expertise
Conferences, trainings, seminars, and summits at the company level or beyond are great opportunities to showcase the expertise and experience of your female colleagues. Commit to better events by inviting more diverse voices.
20. Avoid the "Manel"
It's time for the all-male panel to go the way of the dodo. An even greater offender is the all-male, all-white panel. Panels are a perfect opportunity to showcase a diversity of voices and to encourage some female expertise. If you are asked to speak on a panel, ask about who you'll be participating with and suggest a female or minority participant if there isn't one already chosen. 
21. Equal Speaking Time
If you're planning an event, commit to creating a better ratio of female and minority speakers. "Better" could mean better than last year, it could mean closer to 50% than zero — or you could go all out as the Shift Forum does and require perfect 50/50 gender parity. At the very least, strive to select speakers that reflect the diversity of experience in your company. If you need help tracking down a guest speaker, DevelopHer has a list of women ready to speak on tech-related topics, and Women Talk Design promotes female speakers in tech.
22. Volunteer
If you're a woman, volunteer to speak on a panel or at a conference (or recommend another female speaker). If those in charge of planning the event are creating programs that are less than diverse, step in and provide a solution — even if that solution is yourself. Or offer to research a list of female techies outside the company that could be called to share. 
23. Don't Go
If you've been invited to or discovered an exciting tech conference in your field, check out the speaker lineup. If the diversity ratio is too low to stomach, just don't go. And send feedback to the organizers, letting them know about your objections.
Diversity-Centered Hiring
An inclusive workplace begins with creating a more diversity-friendly hiring process. 
24. Review Hiring Practices
More diversity in your company will get you better results and give your customers a more realistic representation. Diversity starts in your hiring process, so if you have any control over the hiring process, set aside some time to discuss how it can be improved to attract qualified applicants from a variety of backgrounds, including women. 
If you aren't in a position to affect the hiring process, consider submitting a review to someone who does. The next few ideas are great jumping-off points for changes to make hiring processes more inclusive.
25. Avoid "Bro-Speak"
Take a look at your job listings and review them for non-inclusive language. The wording of your job descriptions could potentially signal that your team may be unwelcoming to women. The app Textico will scan your listings for language that could repel women — including phrases like "Nerf gun" and "crush it" — and suggest more neutral terms.
26. Set Required Skills
Set an agreed-upon set of skills, capabilities, and qualifications in advance that a hire must have. Make sure that every candidate is judged against these specific criteria and hold yourselves to it.
27. Make Candidates Anonymous
Find a way to hide details such as gender, age, race, etc. of each candidate as long as possible during the application process. 
A 2000 study showed that when professional orchestras had musicians audition behind a screen, the number of women chosen rose sharply, suggesting that when people are assessed on ability alone, women are much more likely to rise to the top. 
Several apps can help you take away the bias, including GapJumpers, which hides identifying information and even résumés until after applicants complete a test you design to assess their skills. This app was built based on the results of the orchestra audition study. 
And Blendoor, much like Tinder, lets job-seekers and recruiters seek each other out: Candidates can see company details and diversity ratings, and tech companies can only see information about skills, education, and work history. Kind of like LinkedIn but without the profile picture. 
28. Reach Out
When it is time to hire, you probably have your go-to networks find a steady stream of applicants — your alma mater, recommendations from a former mentor, a particular coding program, a social networking group. This is a familiar way to find people you'll probably like and trust, but it is also a great way to hire the same type of employee over and over. 
Try posting your listing as publicly as possible. Maybe reach out to a college you've never contacted before, or ask your female colleagues if they have any recommendations or connections. Diversifying who sees your job listing will lead to a more diverse candidate pool — and, hopefully, a more inclusive workplace.
29. Fuel Your Talent Pipeline
Widen your pipeline by supporting and engaging with organizations like Code2040, an organization of Black and Latinx techies, and Management Leadership for Tomorrow, which focuses on launching minority students into business leadership careers. Specifically consider ways you can fuel your female talent pipeline, perhaps by reaching out to and creating relationships with tech schools and colleges with higher numbers of female students and grads.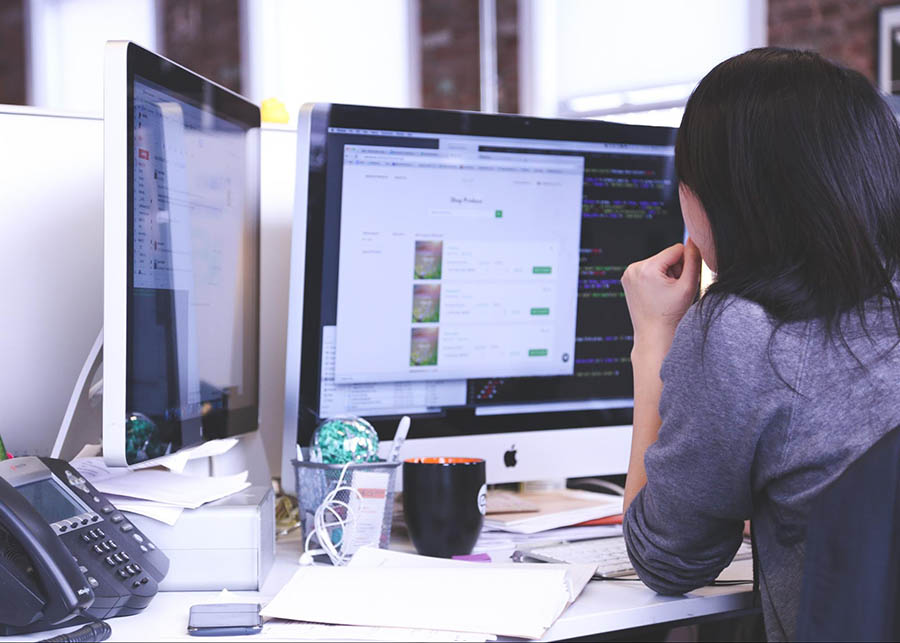 30. Form Inclusive Interview Panels
Make it an unbendable rule to always have at least one woman on every interview panel. A female panelist can help other female applicants feel welcome and vet for gender bias. Consider creating interview panels that are as diverse as possible to project your team's interest in diversity and inclusivity. 
If you aren't in a position to impact the composition of an interview panel and are invited to participate, propose that a woman be added into the mix. And women, don't be afraid to indicate to your supervisors that you would be willing to help interview candidates. 
A More Inclusive Industry
Putting in just a little effort to improve your company's culture can make a big difference in recruiting and retaining a more diverse and inclusive workplace. Gender parity in the tech industry won't happen overnight, but change can't happen without a little effort. 
Every tech worker has a role to play. We've given you 30 ideas to get started; pick one to start with and work up from there. Everyday actions can make a difference.
What else have you or your company done to foster inclusion and balance in the workplace? Any tips or experiences to share? We'd love to get your take! Join our discussion on Twitter or Facebook.