Spring Clean Your Website With This 13-Point Checklist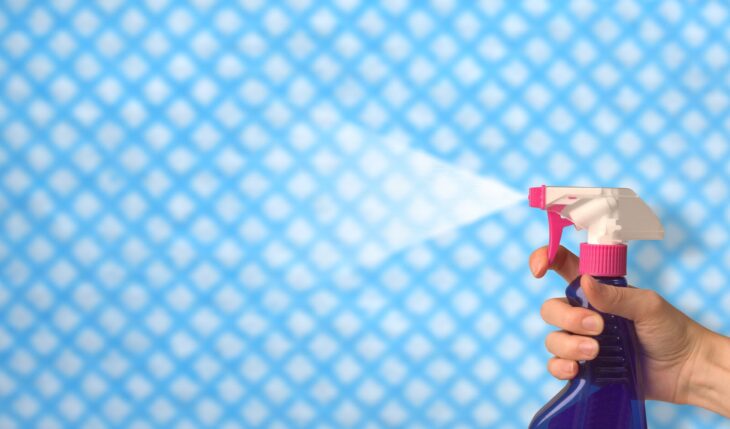 The birds are chirping and the blossoms blooming, and you know what that means: it's time to tackle your spring cleaning. Winter's thaw is an annual reminder to clear out the clutter — and not just in your garage. Websites spawn their own digital dust bunnies and need an annual scrub to keep things running smoothly.
This spring, take time to air out your website. Visitors will appreciate — and reward — a freshly scrubbed, updated site. Superpower your spring cleaning with this checklist of chores and your website will be sure to pass any white-glove inspection.
1. Update Copyright and Time References
Sure, the info stuffed in your website's footer can feel like a fussy detail, but it's one that can speak volumes about the attention you pay to your content. Visitors are sure to question the validity and functionality of an out-of-date website, so exude relevancy and timeliness by making this quick update. Go a step further and ensure your copyright date is always current by adding a few lines of code.
2. Renew Domain Names
Don't let your domain disappear — renew your registration now or set a calendar reminder to do it before it expires.
3. Check for Broken Links
Like dusting, this tedious chore is best checked off more than once a year, but hey, we all get busy. Broken links will frustrate your visitors, repel customers, and damage your search engine rankings. If you haven't hunted down these pesky pests recently, find yourself a link checker and tracking. There are a number of tools that can help here, but we recommend Screaming Frog.
4. Check and Update Contact Information
There's little more frustrating than returned or unanswered email. Make sure your customers' queries are going to the right inbox by double checking and, if necessary, updating your email address and other contact information: phone, fax, addresses, social media accounts, etc. Make sure the info for all your brick-and-mortar locations (if you have them) is present and accounted for. While you're at it, delete any superfluous or unused email accounts, and don't forget to remove every reference to them from your website.
5. Test Functionality
Fill out any forms, take any surveys, sign up for every email list offered on your site, and make sure the process is simple, intuitive, and most importantly, functional. Check that comments work on your blog, and don't forget to test-drive your checkout process from shopping cart to deposit of money into the correct account. Fix any bugs and consider ways you can smooth out the process.
6. Update Prices and Review Inventory
Operation and manufacturing costs fluctuate through the year, so take a look at your numbers and check your prices for fairness to the customer — and to your profit margin. Also, take a second look at the products you have listed for sale. Any slow movers that need to be rethought, repriced, or retired? Make sure to remove any discontinued products from your site.
7. Review Consistency
Scroll through your content to ensure that fonts, image sizes and style, and copywriting and grammar style are consistent throughout your website. Tidy up any inconsistencies to ensure a professional look. And while you're at it, check for relevancy and timeliness too, especially in introductory posts, popular content, and product descriptions. Repurpose or delete dated content.
Get Content Delivered Straight to Your Inbox
Subscribe to our blog and receive great content just like this delivered straight to your inbox.
8. Update Bios
Keep your website feeling fresh by updating your bio and polishing up the "About Us" page. Double check any key stats or numbers listed on this page as well. Don't forget to update staff positions and job duties that may have changed in the past year, so credit is given where it's due and customer queries are addressed to the right person.
9. Note Your News
Nothing feels more stale on a website than old news, and little is more repelling than a "what's new" post from 2013. When's the last time you've updated your news page? There's no time like the present: write a quick and catchy update, or consider nixing this page if you can't keep it timely. If you have a calendar or events page, delete past events and update with current information.
10. Update Policies
The policy page is an easy one to fall through the cracks, so make sure to pull it out of the cupboard and give it some love this spring. Check that your company's current practices are accurately and clearly represented — make sure nothing is overlooked — and make changes as needed.
11. Review Analytics
Take a look at Google Analytics and sift out trends. Determine which pages are frequented the most, and which are getting a bit moldy. Polish up your popular posts and consider how you can get more mileage out of them — a social media post or campaign, perhaps? As for the dustier pages, bring in more visitors with links and shoutouts in more popular posts, repurpose the content, or consider axing them entirely. If the pages you want people to see aren't getting enough traffic, it's time to rethink how the content is teased and the information presented.
12. Evaluate Calls to Action (CTAs)
Are your "subscribe," "donate here," and "buy now" links drawing enough attention? Rethink how you can shine up your calls to action so your website can better accomplish its purpose and clinch new customers.

13. Review Your Hosting Plan
After you've dusted off the details, take a step back and look at the place your website calls home. Is your current hosting plan working for you and your customers? Take a closer look at your analytics: are you seeing your website traffic grow over time? If you started out with shared hosting and are attracting more and more visitors, it might be time to upgrade to a plan that will enhance your site's performance and stability. Consider whether your website would benefit from a VPS or a dedicated server.