Coding for the Greater Good: Initiatives to Bring Humanity into Technology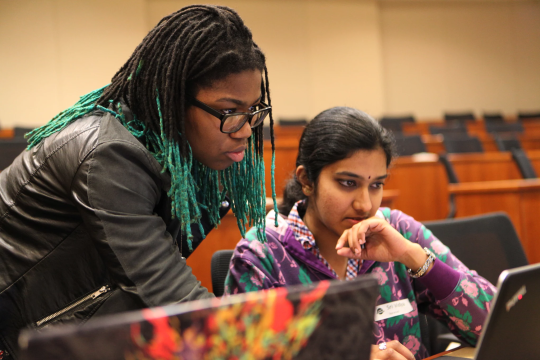 While coding often gets saddled down by stereotypes—from the cute (Mountain Dew forever!) to the sad (girls can't code?)—it's rarely recognized for its humanistic bent. But believe it or not, coding can promote a greater good in the world. Today, there's an array of initiatives that bring together programmers with nonprofits who desperately need their talent.
See, small, grassroots organizations and community groups often don't have the funding or the internal talent to create an effective website, to build an app, or to promote themselves fully on social media. But teaming them up with coders creates a win-win-win situation: emerging coders gain relevant experience and add to their resume; established coders have the opportunity to lend their talents to nonprofits they admire; and the organizations themselves of course benefit from user-friendly interfaces, a blossoming social media presence, and/or a polished, professional web appearance.
For CodeMontage's CEO and founder, Vanessa Hurst, this connection between software development and working for the greater good is a natural one. "I grew up thinking you could be a teacher or a doctor if you wanted to help people. I had a big awakening when I realized the power of computing to help people," Hurst said in a 2015 interview. To achieve this, she founded Developers for Good (which has now joined CodeMontage), a company that brings coders together with social enterprises for twice the world-improving power. "Instead of working on product development with a database, I was figuring out how I could work with data that was about people," she said. "I really wanted to connect the stories with the data I was working on."
To continue to bridge data and people, she then co-founded and continues to advise Girl Develop It, a nonprofit that actively equips women with software development training within a nonjudgmental and open community. This training is affordable and has met with great success with over a thousand women a month across 50 chapters learning this incredibly marketable skill. Hurst's experience in aiding in the accessible expansion of software development training didn't stop with these groundbreaking projects, though.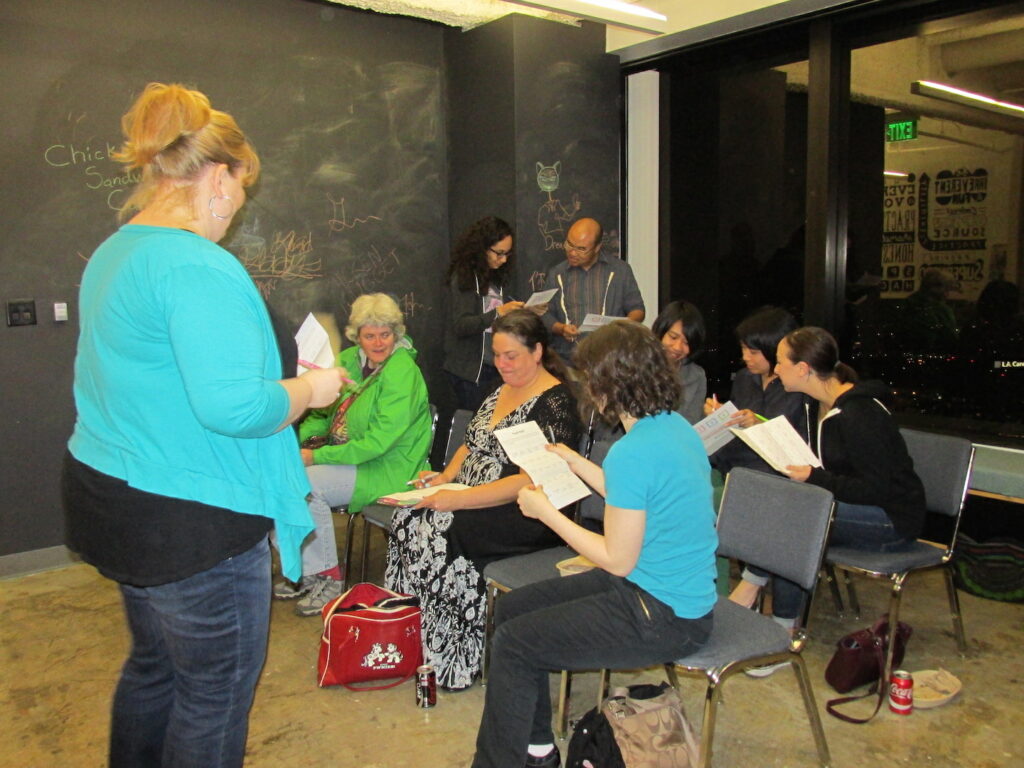 Next, in 2013, Hurst founded CodeMontage, a platform that gives nonprofits an affordable source for technical help while giving programmers the opportunity to gain experience while helping a charitable organization. "Our mission is to empower coders to improve their impact on the world," she said, "so we look at that in terms of social impact, like helping causes they care about using their technical skills, and also in terms of impact on their careers, like their empowerment as people who can change technology."
Get Content Delivered Straight to Your Inbox
Subscribe to our blog and receive great content just like this delivered straight to your inbox.
Hurst isn't the only one who's excited about the potential social impact of code: the US government has also gotten in on the game. The US Digital Service harnesses the power of technology for the betterment of the world, and anyone who's ever had to do an annoying governmental task online has probably benefited. Founded in 2014 by President Barack Obama, this program brings together the best talent in technology and design to streamline cumbersome government sites, so that tasks like applying for social security, finding financial aid, and figuring out health insurance can (ideally) become as easy as ordering an Uber or sending a tweet. Much like CodeMontage, the US Digital Service brings together talent with agencies and organizations in need.
Small nonprofits, arts organizations, non-governmental organizations, and government agencies in desperate need of navigable design and intuitive usage are the ones who need these programs the most. Thankfully, the seemingly solitary art of coding is experiencing a boost in charitability that goes beyond these initiatives. From other programs similar to Hurst's, like Code Alliance and donate:code, to coders who work at creating open source software that's free for all, to "social hackathons" like Random Hacks of Kindness, these days, plenty of coders have good on the brain. Let's hope it's a trend that continues to accelerate.
Feature Image: Coding for social good. / Image Source: CodeMontage Tumblr