How to Choose the Best Caching Solution for Your WordPress Website
When it comes to building a WordPress website, user experience reigns supreme.
After all, one of your major goals will be to attract as many readers, customers, or audience members as you can, and encourage them to engage and return in the future. To get there, you'll need to make sure your visitors have a 100% positive experience with your site.
There are plenty of ways to make that happen, but one simple method is caching. This is a technical strategy that can improve your site's speed and performance significantly. Plus, you'll be glad to know there are some easy ways to add caching to your WordPress site, even if you're unfamiliar with the technology involved.

In this article, we'll explain what caching is, introduce its key benefits, and teach you how to look for the best caching solution. Then we'll present you with five WordPress plugins (and one non-plugin solution), each of which might be perfect for enhancing your site's performance.
All hail the cache!
What Caching Is (And How It Works)
Before I explain what caching is, it's important to understand what happens when someone visits your website.
Allow me to explain.
The user's browser sends a request to your server, which then sends over all your site's data. The visitor has to wait for this transfer to occur before they can see the web page.

In most cases, this is a quick process that takes a couple seconds or less. However, there are times when a visitor may end up waiting longer for your site to fully load. This can happen for many reasons. For example, if the visitor is located far away from your server or if your site is image-heavy or contains a lot of large files, it can slow things down.

Every time that same person visits your site, this process has to start over again from scratch — unless you're using a caching solution.
Caching is a technique where some of your website's data is stored on a person's local computer, the first time they visit your site. This means for all subsequent visits, your pages will load faster because less data needs to be sent from the server to the browser.

Of course, there are various types of caching.
For example, your site's data could be stored on the visitor's computer memory, which is faster but can be erased when the device is turned off. Or it can be stored on their hard drive through 'disk caching', which is a slower but more permanent solution. You can read more about the intricacies of caching, but don't worry. You don't need to become an expert in the technology to use it effectively.
The Benefits of Caching Your Site

So why do people use caching solutions on their websites? We've already begun to answer that question, but let's make the benefits very clear.
Better Performance —

With caching enabled, each time a visitor comes back to your site, they'll be shown your pages much faster. This is crucial since website speed

can have a dramatic effect on traffic

, bounce rates, conversions, and more.
Improved User Experience —

This benefit follows from the last. When people browse your site, they expect it to be

quick and responsive

. Caching lets you offer a smoother experience for those interested enough in your site to return frequently.
Positive effects on Search Engine Optimization (SEO) —

It's important to be careful when making claims about SEO since Google and other search engines keep their algorithms quiet and change them frequently. However, page speed is becoming an increasingly important factor in how Google ranks web pages. This means implementing a caching solution can help your site

appear higher in user search results

.
Of course, no solution is perfect. Caching is a smart idea for most websites, but there are a few potential downsides. For one, it doesn't help increase your site's speed for new visitors, meaning you'll need to implement other speed optimization techniques. It's also less effective for sites with content that's updated on a regular basis since visitors' browsers will still need to request the new data directly from the server.

Still, for the majority of sites, these slight drawbacks are not a reason to ignore caching. Even for pages that are frequently changed, caching should still offer some improvements. Between you and me, I'd recommend looking into this solution, no matter what type of site you're running.

Before moving on, let's address one common misconception about caching.
Since the technology itself is fairly complex, many people assume that implementing this strategy on their sites will require a high level of technical expertise. It's true that adding caching to your site manually and tweaking it to suit your needs is an advanced technique, but this approach isn't necessary if you're using a platform such as WordPress. Instead, you can use a few simple tools to speed up your web pages easily.
How DreamPress Improves Your Website With Caching
Question for the audience: as a WordPress user, what can you do to implement caching on your site that doesn't involve a lot of technical work?
Answer? There are two primary solutions you can pursue: Adding a caching plugin to your site or opting for a hosting plan that will do this for you.
Let's start with the latter suggestion.
One of the benefits of hosting your website through a WordPress-specific provider is that they'll understand all the technical ins and outs of caching, as well as how they relate to the platform. Instead of worrying about caching yourself, you can rely on your web host to perform this crucial optimization technique for you.

For example, consider our DreamPress hosting plan. This managed WordPress plan makes use of several caching layers to improve your site's speed as much as possible. In fact, it employs three separate levels of caching — on the front-end, using PHP, and within WordPress itself.
When you have a hosting plan like DreamPress, you won't need to worry about finding your own caching solution.
If you don't have a managed hosting plan, though, you might be wondering how to get started. Let's explore a few of the top tools you can use and talk about how to choose between them.
What to Look for in a Caching Plugin

Every plugin you add to your WordPress site has an impact, so it is important to pick yours carefully. Fortunately, there are plenty of caching plugins to choose from. I'll lay out several options that you can choose from in the next section, but first, let's talk about how to evaluate potential caching solutions. Make sure you review the following:
Features —

Check out what types of caching the plugin enables and whether or not it includes customizable settings and options.
Cost —

You can find excellent caching plugins for free, so if you're looking at a premium option make sure it offers the features to justify its price.
Results —

Check out user reviews and ratings to see if other people have had success with each plugin. You'll want to know whether it has a proven record of creating actual performance improvements.
Updates —

A solid caching plugin should be updated by its developers on a regular basis.
Support —

If you run into trouble, you'll want to be able to get help from the plugin's developers and/or community.
The best thing you can do when considering a caching plugin is to test it out first. Create a staging site, install the plugin, and run some tests to see if it actually improves your pages' speed.
Skip the Stress
Avoid troubleshooting when you sign up for DreamPress. Our friendly WordPress experts are available 24/7 to help solve website problems — big or small.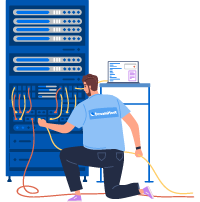 5 Awesome Caching Plugins for Your WordPress Site
Now, let's take a look at five caching plugins you can install on your WordPress site. As we mentioned earlier, you'll probably want to try out a few of these and test them thoroughly so you can find the best fit.
1. WP Super Cache

Let's start off this list with a bang. WP Super Cache is easily the most popular free caching plugin on our list — and for good reason. It works by creating static HTML files that are stored and served to visitors as well as caching and displaying files tailored to individual users.

What's more, this plugin is customizable and is a useful tool for both beginners and experts. It comes with three modes you can activate — Simple, Expert, and WP-Cache caching — so you can choose the best option for both your site and your level of expertise.
Pssst, the Simple mode, in particular, is excellent for caching newbies.

There really aren't major downsides to this plugin, since it can be as easy to use or as flexible as you'd like. And this is especially true if you're using one of our shared WordPress hosting plans since this caching solution works very well alongside them.
2. Comet Cache

If WP Super Cache is a little intimidating due to its feature set or if you're looking for a lightweight alternative, check out Comet Cache. This plugin is simple, straightforward, and effective. It takes and stores snapshots of everything on your site — pages, posts, categories, links, and so on — and uses them to display content to your visitors more quickly.

Comet Cache is also very easy to configure through a dedicated options panel. However, you won't need a lot of technical know-how to set it up well (although caching experts may not find it as flexible as they'd like). This is somewhat addressed in the Pro version, which offers additional options such as the ability to cache logged-in users.
3. LiteSpeed Cache

Next up, LiteSpeed Cache is a plugin designed for a very specific audience. If you've never heard of it before, LiteSpeed Web Server is software designed for Apache users, that conserves resources on your site while ensuring excellent performance and security.
If you are using LiteSpeed and the plugin, it's built right into the server so it optimizes performance as efficiently as possible. It caches pages and displays them to users, employs tags to keep the cache clean, and makes use of cookies to offer the right content to visitors every time. For LiteSpeed users, this is definitely a great option.
4. Cache Enabler

Cache Enabler is another lightweight plugin option. It's a tool that does exactly what it needs to without any unnecessary functionality. Instead, it's designed to speed up your website by creating static HTML files, storing them on the server's disk, and displaying them seamlessly to visitors.

With this tool, you get a caching solution that works automatically, without the need for any complicated configurations. You can clear caches manually, however, if you'd like more control. It includes custom post support and a variety of other useful features and is a solid pick for anyone who wants to set up caching on their site and not have to think about it ever again. It's also possible to integrate Cache Enabler with Optimus, a premium plugin that further improves speed by compressing images.
5. WP Rocket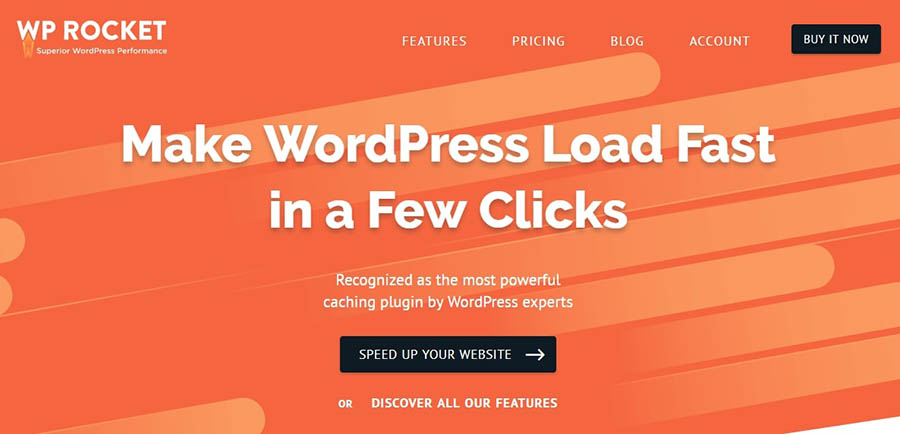 The plugins we've introduced so far have all been free and should offer more than enough functionality for most sites. However, in some cases, you may want a more robust solution. If you're interested in a premium caching plugin to maximize your site's performance as much as possible, take a look at WP Rocket.

This powerful caching plugin provides excellent speed boosts, with little configuration or technical knowledge required. It caches pages, compresses static files so they load faster, preloads caches so your site is easier for search engines to index, and more. Plus, you'll get access to reliable support. WP Rocket offers a number of pricing plan options, and the cost could be worth it if you're looking to maximize your caching results.
You're Cordially Invited
Join DreamHost's Facebook group to connect with like-minded website owners and get advice from peers and experts alike!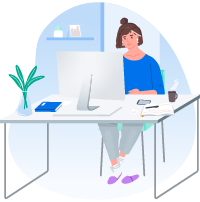 Introducing Varnish HTTP Cache: A Plugin Alternative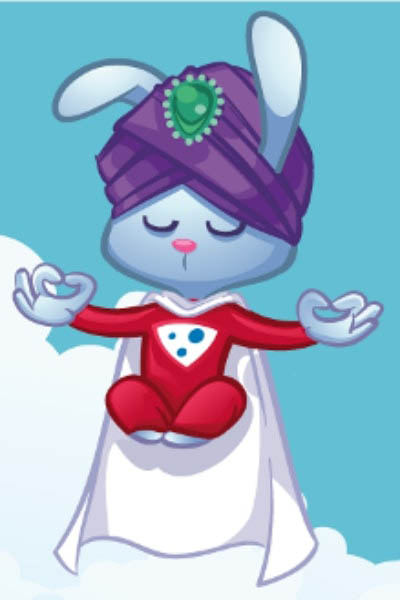 Finally, let's introduce a caching solution for your WordPress site that isn't actually a plugin. Varnish HTTP Cache is an open-source solution anyone can use to speed up their site. It interacts with your web server to handle page requests quickly, even if you have a lot of simultaneous visitors to your site. It can even protect against server outages, by storing your website's content and continuing to display it to visitors even if your website is down.

However, using Varnish Cache on your own can be tricky, since it's a tool intended for advanced users that takes some know-how to use effectively.
Fortunately, if you're using DreamPress, you won't need to worry about this at all. That's because we'll take care of setting up and configuring Varnish Cache for you.
What's more, DreamPress incorporates a free Varnish Cache management plugin that helps you keep your site fast even when making changes or updates. Thanks to these tools, DreamPress users won't need to install any other plugins to reap the benefits of a fully-cached website.
Cache Me Outside
Caching is the kind of technique that might seem confusing or unapproachable at first glance. However, it turns out you can benefit from it on your site, whether or not you're comfortable with all the technical details. What's more, implementing caching on your WordPress site is a perfect way to make sure all your visitors have a great experience every time they visit.

Do you have any questions about how to improve your WordPress site's performance through caching? Or maybe you just want to take us to task for that royal wedding bit at the beginning of the article? Either way, let's talk in the comments below