A Q&A with Mandy Moore, Female Developer Extraordinaire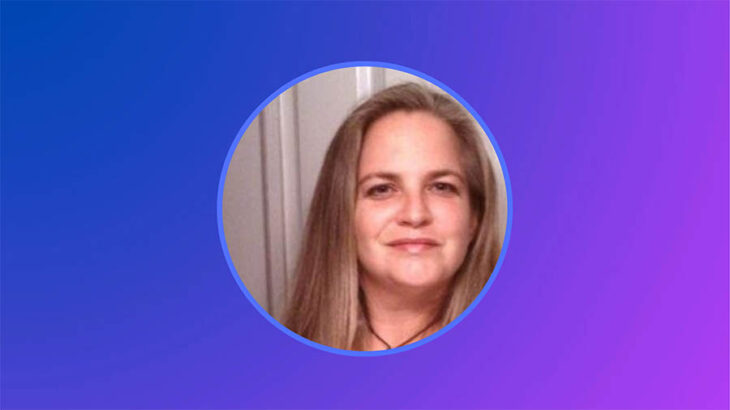 Did you know that the first official computer programmer was a woman? It's true. In the 1800s, a woman named Ada Lovelace developed plans for the Difference Engine, a new kind of calculating machine. And even as recently as the early 1980s, it was not uncommon to find women working in computer programming.
Now, not so much. The shift came in the mid-80s with the introduction of the personal computer, which caused the field to skew, heavily, toward men. Girls and women lost ground to guys who had spent their childhoods around computers playing video games, and today, females are a bona fide minority: Just 26% of the computing workforce were women in 2014, from a high of 38% in 1984.
What is it like to be a woman in the field today? We asked Mandy Moore, a 41-year-old software developer who builds Web-based apps that focus on social change. We discussed Mandy's experiences as a female developer (all positive) and how computer programming can be a great fit for stay-at-home moms.
DreamHost: How did you become interested in a programming career?
Mandy Moore: My main passion is actually traveling. Being a programmer allows me the flexibility to make decent money from pretty much anywhere in the world. I'm actually speaking to you from London and tomorrow I fly to Amsterdam.
DH: Have you always been a techy person?
MM: It's weird – I don't really think of myself as techy. You meet these people who are like, "Oh, yeah. I started coding as soon as I came out of the womb." I was definitely not one of those. But a friend who runs a startup suggested I look into programming as a really good option for a career I can take anywhere. I thought it would be a lot harder to learn how to become a developer, and so I didn't really pursue it until he mentioned it. Then I looked into it and I was like, "Oh, this is totally something I can do. Why didn't I do this five years ago?"
DH: Have you noticed that women face more challenges than men do in this field?
MM: I think it really depends on the company. It's getting better, but there is definitely the "bro" kind of atmosphere at a lot of companies. With smaller startups, they seem to be much more flexible and accepting. I worked for a consultancy that made products for other companies. They had me on one project for the Gates Foundation, and the project owner was so excited to have a woman on the team. We were an edtech company, and most of the educators in the country are women. They really liked having a woman building the software that will mostly be used by women.
DH: Would you recommend a computer programming career to a female friend?
MM: Absolutely. My mom was concerned about my choice, especially with me going to General Assembly because it's a very expensive program. She's like, "Well, what if you don't get a job? What if there are no jobs?" I told her, "The Internet's not going anywhere." There will always be jobs for people who build stuff to put it on the Internet. To have that skill makes you hugely marketable.
Get Content Delivered Straight to Your Inbox
Subscribe to our blog and receive great content just like this delivered straight to your inbox.
DH: What advice do you have for someone who wants to get started?
MM: There are so many opportunities available; you can study online for free, or inexpensively, and get a great education at sites like Code Academy, Code School, and Treehouse. You don't even need to go to college to be a developer. A guy in my class at General Assembly was at Columbia for computer science and dropped out to take our class. He didn't go back because he learned more in the class than he did at Columbia. It's one of those few professions where you can really teach yourself and go far with it.
DH: In some ways, it sounds like an excellent choice for a stay-at-home mom.
MM: Yes, and it's not like she has to go to night classes or anything. She can be sitting in the living room with her kids studying and doing coding. Then once she learns how to do it, she can work out of her home. Working remotely is becoming more and more common for developers because everything happens online; there's really not a huge call to be in the office. It's a hugely flexible career.
Image Source: @mandym_webdev on Twitter