WordCamp Europe 2022: Welcome Back & What to Expect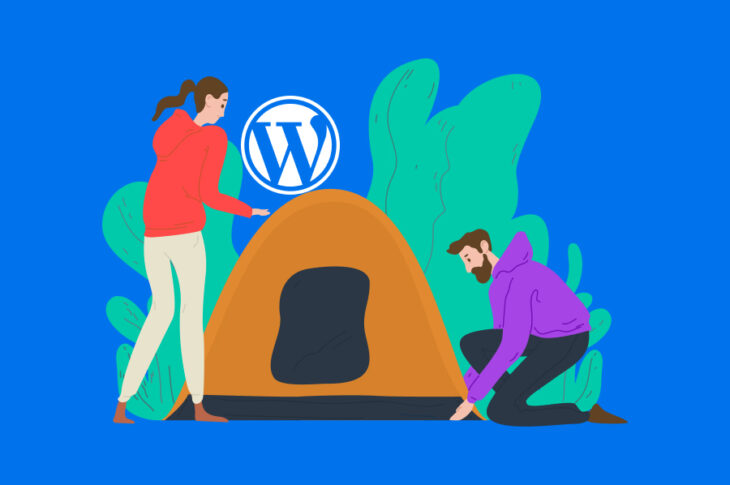 When WordCamp Europe (WCEU) 2022 is held June 2 – 4 in Porto, Portugal, it will be a long time coming as it returns as an in-person event following two years in a virtual format during the peak of the COVID-19 pandemic. And the DreamHost team is eagerly anticipating an exciting and collaborative time!
About WordCamp Europe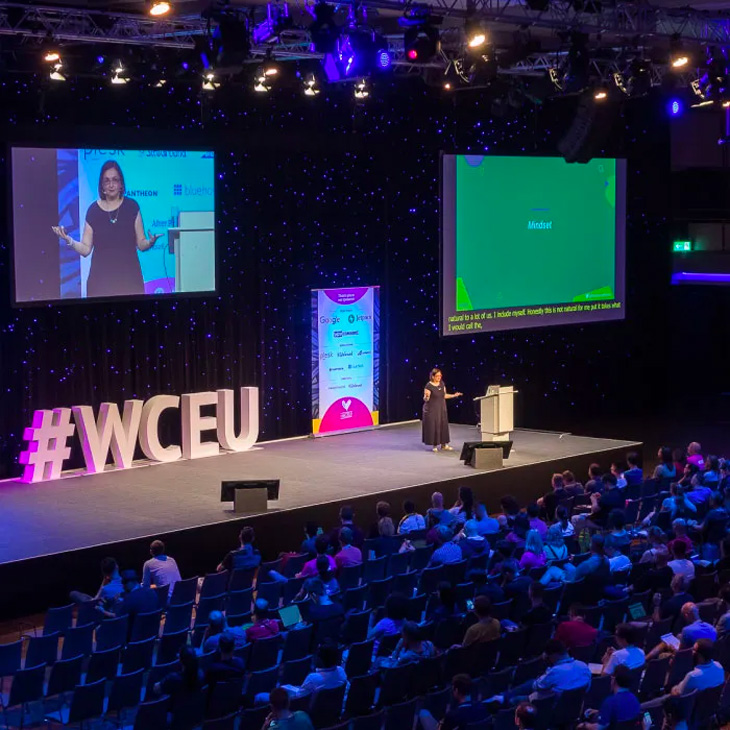 Image Credit: WordCamp Europe
WordCamp was first organized in San Francisco by Matt Mullenweg in 2006. His idea took off, and, in the years since, 1,104 WordCamps have been held in 375 cities in 65 countries on six continents.
As stated on its website, the 10th annual "WordCamp Europe is an informal, community-organised gathering of WordPress enthusiasts – from casual users to Core developers – where we discuss all things WordPress, share ideas and get to know each other."
A Full Schedule
The three-day convention boasts a full schedule of talks, hands-on sessions and workshops, and opportunities for networking. And since the WordPress topics of the programming are diverse and inclusive, there will be content suitable for all skill levels, knowledge, and experience. To make it easier for WCEU attendees to plot their participation, and because multiple talks and sessions will be occurring simultaneously, the event will be organized into tracks.
WordCamp conferences are casual, locally organized events held around the world, so each one is unique based on its volunteer organizers (who are users, developers, and enthusiasts), its speakers, and even its geographical location or community. With that said, however, programming in a variety of formats that attendees may typically experience, including at WCEU, can include:
Lectures and presentations
Q&As
Workshops
Ignite-style lightning presentations
Panels
Interviews
Meet-and-greets with representatives from sponsoring companies, on hand to answer questions and present product demos
For the Love of WordPress
WordCamp is, first and foremost, all about WordPress. Its topics can encompass anything from beginning plugin and theme development to advanced techniques and security. But if you're a WordPress novice, no worries! All of the people at WordCamp, even the folks up on stage, were WordPress novices at one point or another. Don't be too intimidated! Ask questions and open yourself up to admitting when you don't know, and you'll have a much better time at the event.
Ethos of Inclusivity
One of the core hallmarks of every conference, regardless of the organizers or location, is its inclusive, non-discriminatory ethos. That means users, developers, designers, and anyone who is interested in WordPress are welcomed wholeheartedly, regardless of experience or skill level – or lack thereof.
And because WordCamps have such a welcoming and inclusive philosophy with an emphasis on camaraderie and fun, they're conducive to meeting and chatting with new people – and making new friends – from all walks of life and WordPress communities, sharing ideas, planning collaborations, learning, getting feedback on projects in progress, professional and job networking, and more.
Recent & Upcoming WordPress Updates
WordPress 5.9 & Full Site Editing
Two topics are sure to be the buzzworthy centers of conversation at WCEU and other WordCamps this year. First is WordPress 5.9, nicknamed "Josephine," which was released on January 25. This version was a monumental leap forward, with hot new features – including full-site editing, global styles, and a new default block theme called Twenty Twenty-Two – that took the functionality and user-friendliness of the world's largest and most popular open-source content management platform to a whole new level.
Other WordPress 5.9 Features
Navigation menu blocks
Refining editing flows and controls for block themes
WordPress Pattern Directory and Pattern Explorer
Revamped List View
Improved Gallery Block
Theme.json for child themes
And more
Looking Ahead to WordPress 6.0
Another big event is WordPress 6.0, which released Beta 1 on April 12 and will have its general release on May 24. Key features of this release will include editor refinement, pattern expansion, navigation block refinement, block exploration, and design tooling.
Since WordCamp Europe 2022 is organized by volunteers, that includes Contributors. Contributors are individuals of all WordPress skill and experience levels and areas of specialization hailing from 21 Make WordPress teams who attend WordCamp. Many of those teams are represented at each conference, including Europe 2022.
Get Tickets for WordCamp Europe 2022
Anyone who purchases a ticket to WordCamp Europe 2022 may also elect to separately register to attend the free Contributor Day, which is held one day before the main WCEU and is designated for contributing to WordPress. Event organizers stress that WordCamp Contributor Day is not a day reserved exclusively for gurus and individuals with advanced expertise. It's a great chance for folks from all walks of life and levels of experience to pitch in and shape things like training, documentation, and even user testing.
For more information on the inclusive fun of being a Contributor, head over to the official WordCamp Europe Contributor Day page.
To purchase WordCamp Europe 2022 tickets and register, click here.
More Info: