WordPress 6.0 "Arturo" – Here's What's New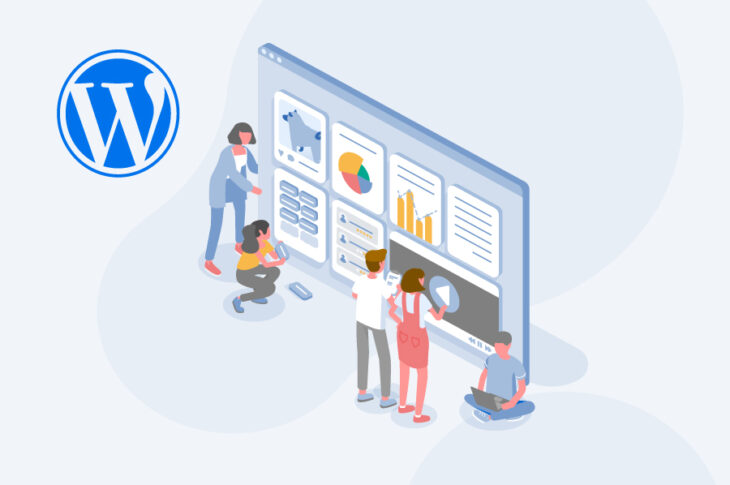 WordPress 6.0 Announcement & Download Link
Update 05/24/2022
WordPress 6.0 is now live and available for download. To learn more and download WordPress 6.0, click the update below:
Update 05/12/2022
Here's a mere sampling of the many exciting changes you can expect when upgrading to WordPress 6.0!
Accessibility.

The WordPress open-source software itself has received upgrades so that it's easier to use overall.

Block editor.

Bundle multiple style variations for block themes.

Create page content patterns that you can choose from to create your pages.

New ancestor property in block.json. This will allow you to restrict where blocks may be placed.

A new user interface will allow you to set a lock attribute for every block in the editor.

Registration of blocks from within themes

Unrecognized content in the content can now be preserved thanks to upgraded support.

The block theme export feature in the Site Editor has been given a very robust upgrade as well.

Block markup updates for image, quote, list, and group blocks

A new set of Post Comments blocks, No Results block, and more

Bootstrap/load.

Skip unneeded queries by applying a

do_parse_request

filter

.
Cache API improvements.

wp_cache_*_multiple

is now full CRUD.

Media.

New filters and user interface additions.

More dynamic hooks for custom post types
Taxonomy improvements.

Query caching, taxonomy query limits, navigation menu items, terminology changes, and more.

Themes.

Streamlined patterns functionality for theme authors, support for multiple theme.json files, better export themes with Site Editor, and more.

Users.

Sites with particularly high traffic will now be able to query and count users.

Updates for developers
---
WordPress 5.9 & Full Site Editing
Just because something is already pretty great doesn't mean that there isn't ever room for further improvements and refinements. Take WordPress 5.9 for example. It was released on January 25, 2022, with a whole fleet of new features and refinements.
Dubbed "Joséphine," the WordPress 5.9 release bounded forward with a number of updates intended to make the website creation and design experience much more friendly for end-users than any previous release. The hallmark features of Joséphine include:
Full site editing controls when using a supported block-based theme
Sitewide blocks that allow for additional customization
Navigation blocks that allow for further flexibility with site menus
The new, full site editing ready Twenty Twenty-Two theme
Enhanced lazy loading performance for images
Performance improvements to the Inserter, Block Themes, List View, and more

And yet, WordPress developers are already looking ahead to 6.0, and figuring out what new features it might boast.
The Future of WordPress
Early reports on WordPress 6.0 hint at even bigger advances and refinements. In a January 26, 2022, blog post, Matías Ventura, an engineer and designer who was the lead architect of the Gutenberg block editor for WordPress and co-designer of the Twenty Eleven default theme, laid out a preliminary, high-level roadmap for the next steps and general scope for the new release.
"The overall aim is to consolidate and expand the set of customization tools introduced in 5.9 for creating themes with blocks, with a special focus towards usability and refinement," Ventura said. "This new release could be considered a conceptual wrap for Gutenberg: Phase 2. This doesn't mean the customization phase would be concluded with it, but that its main features would have been established."
For those of you who aren't aware, Gutenberg is the name given to the controversial yet revolutionary block editor that was introduced alongside the release of WordPress 5.0 in December 2018. The Gutenberg project's goal is to help even the most novice, non-developer users easily create and manipulate content in a way that WordPress' previous editor could not. Gutenberg allows for building and editing impressive, media-rich pages using movable block elements such as paragraphs, images, lists, galleries, videos, audio, and more.
Get Content Delivered Straight to Your Inbox
Subscribe to our blog and receive great content just like this delivered straight to your inbox.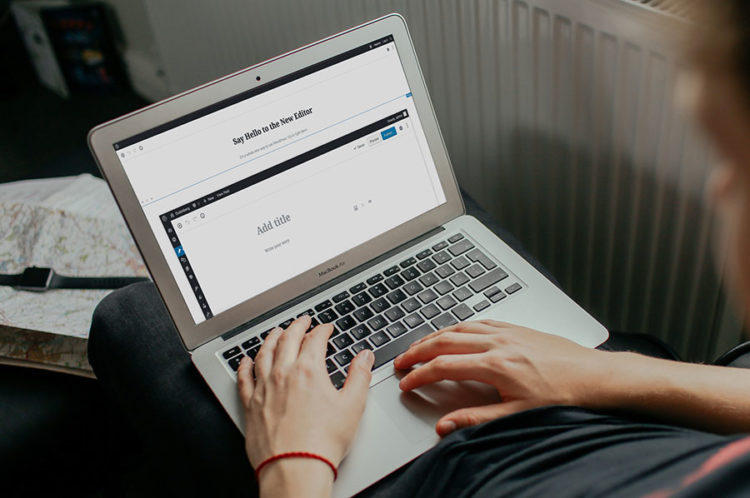 The Gutenberg editor has three main components:
Content: The content takes up most of the screen. You'll see a visual preview of what everything should look like when a visitor is browsing your site. It's not always 100% accurate, but the editor provides you with a rather good idea of the final layout.
Top toolbar: The toolbar at the top helps you insert new blocks, undo or redo any edits you have made, and access other vital settings
Sidebar: The sidebar contains two tabs. The Post tab lets you configure post-level settings such as categories, tags, the featured image, etc. The Block tab shows the settings for whatever block that you have selected.
Expanding upon the existing tools that were introduced with the Gutenberg release — and revisiting some previously considered and shelved features — are, as Ventura said in his blog post, ultimately the goal of developers as they look ahead to WordPress 6.0.
There are a wide number of ideas currently on the table, and Ventura laid many of them out in his roadmap.
On top of the WordPress 6.0 roadmap, the Gutenberg project itself has its own development roadmap, broken down into four phases. They are:
Easier Editing: Block-based content editing.
Customization: FSE, block patterns, block directory, block themes, and global styles.
Collaboration: Co-authoring content.
Multilingual: Implementation of multilingual sites.
As it stands, the Gutenberg project is currently working through Phase 2, Customization. And while work on Phase 2 won't be over anytime soon, after WordPress 6.0 ships the talk is that the team may start work on Phase 3, Collaboration.
More Customization On the Way
The future looks bright and is full of possibilities when it comes to what these and further updates will offer WordPress users, according to Jason Cosper, the WordPress Product Advocate on the DreamPress team here at DreamHost.
"With Full Site Editing officially being released in WordPress 5.9, WordPress 6.0 looks to offer further refinements and improvements to the core site editing experience," Cosper said. "6.0 means that WordPress users will move ever closer to not even needing one of the popular page building plugins like Elementor, Beaver Builder, or Divi."
WordPress 6.0 Release Schedule
Have a look at the timeline below for the planned schedule for the development and eventual rollout of WordPress 6.0. Even more detail can be found on the WordPress core development blog.
April 5, 2022: Live-streamed walkthrough
April 12, 2022: Beta 1
April 19, 2022: Beta 2
April 26, 2022: Beta 3
May 3, 2022: Release candidate 1
May 10, 2022: Release candidate 2
May 17, 2022: Release candidate 3
May 23, 2022: Dry run for release of WordPress 6.0 and 24-hour code freeze
May 24, 2022: WordPress 6.0 is released
Do More with DreamPress
DreamPress' automatic updates and strong security defenses take server management off your hands so you can focus on content creation.