5 Reasons You Need a Custom Email Address for Your Small Business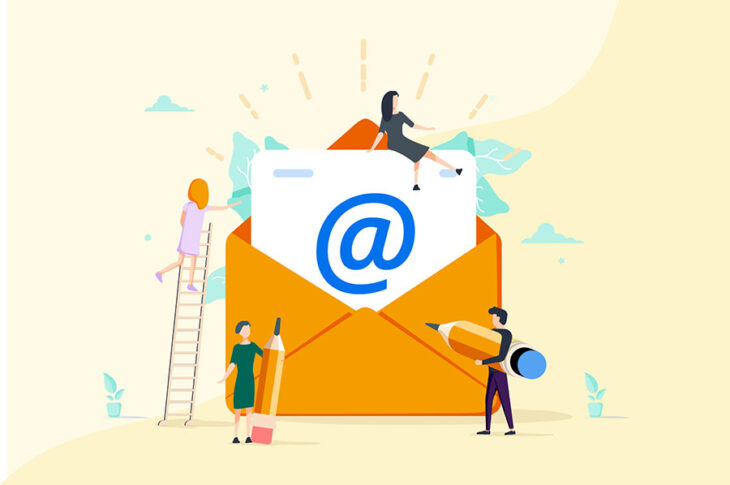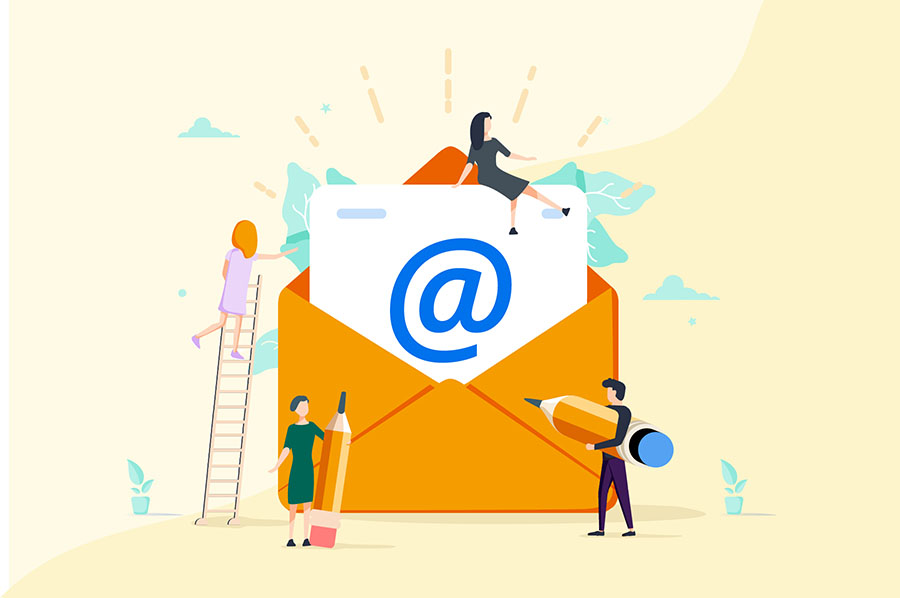 First impressions are crucial in business. However, you may be missing out on an easy way to improve yours with a custom email address. While an email client like Gmail or Yahoo may seem to be an easy solution to your business email needs, free accounts lack the professionalism of a custom email address.
Fortunately, there's a simple way to set up your own custom email address with DreamHost. By incorporating your website's domain into your primary contact email, you'll reassure users they have the right information. Not only that, but you'll also improve your brand's appearance.
In this article, we'll take an in-depth look at custom email addresses and five reasons why small business owners (like you!) need one. We'll also go over how to create one with our email hosting plans. Let's jump right in!
Get Professional Email @yourdomain
Promote your website with every message you send when you set up professional email that matches your custom domain. Plans start at $1.67/mo.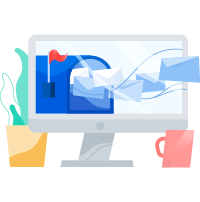 Understanding Custom Email Addresses
When you take into account the popularity of email, getting it right for your business is pretty important. According to 72% of consumers, email is their preferred form of marketing communication. Additionally, email is 40 times more effective for lead acquisition and conversion than social media.
Setting up an email address for your business might seem simple, but there are several things to consider when creating yours. With that in mind, you might be interested to learn that custom email addresses don't have to be attached to your website's hosting provider.
At DreamHost, we offer email-only plans in addition to our excellent web hosting.
Our plans enable you to follow key email best practices, such as using traditional naming conventions. Additionally, you can create separate addresses for the different departments in your business.
For example, you might use an address such as support@businessname.com for your company's support team. This can help make your business look professional and keep your communications organized.
5 Reasons Why You Need A Custom Email Address for Your Small Business
Email is such an integrated part of our daily lives that it can be invaluable as a marketing channel. Here are five reasons why having a custom email address can improve your communications with users.
1. Custom Email Addresses

Build Your

' Credibility
Your email address is likely what many of your clients and customers think of first when they want to contact your business. This makes it a core part of your brand. It can also be an easy way to build credibility with a potential customer.
Statistics show consumers are much more likely to provide their payment information online if a company's email address is reflective of its name. Additionally, if you're doing any kind of email marketing, a professional email will go even further to build trust with your audience, which is crucial for landing conversions.
2. Professional Email Is a Cost-Effective Marketing Tool
By 2022, researchers project half of the world's population will be using email. When you consider that, it's probably wise to invest in building a strong email marketing strategy. This might include choosing a web hosting package that provides an option to create a custom email address.
From your email signature to your business cards, a branded email address can make an impression and help solidify your brand wherever it appears. Considering the Return On Investment (ROI) for email marketing, it makes sense to pay close attention to what customers see in the From field.
3. You Can Standardize Business Emails
When you use a custom email address that matches your website domain, it can help your business appear more professional. It can also enable you to standardize the way all emails within your business look. As your brand grows, you won't have to worry about employees using off-brand or unprofessional email addresses for business communications.
Additionally, you can use your email hosting plan to create addresses for different departments within your business; this helps provide organization and structure. Even if you're the one who answers every email that comes in, having separate addresses for different purposes can help you keep track of each message.
4. Custom Emails Can Help Maintain Security
When you avoid using a free email provider, you can more easily stay on top of email and data security. Allowing employees to use free, personal email accounts presents a risk to your business. You can't control aspects such as privacy, who they share business information with, and other legal concerns.
A custom business email can also streamline your onboarding process. Standard and consistent email procedures and set up will make for easier employee integration. Plus, you can avoid losses of information during staff turnover.
5. Branded Emails Can Help You Stay Out of Subscribers' Spam Folders
Email marketing can be a profitable strategy, but only if your emails aren't ending up in subscribers' spam folders. Recipient email accounts are more likely to mark a message as spam if it comes from a free provider such as Yahoo or Gmail.
Branded emails from known platforms send a signal to inboxes that your messages are less of a risk, and it's OK to accept them. With this in mind, sending your business marketing emails from Yahoo Mail or a Gmail address might be taking a toll on your conversion rate.
Get Content Delivered Straight to Your Inbox
Subscribe to our blog and receive great content just like this delivered straight to your inbox.
How to Acquire a Custom Email Address for Your Small Business
There are a couple of approaches you can take to acquire a custom email account at your website's domain. You may want to start by looking at your current web hosting account to see if a custom email is included in your package. Alternatively, you can find an email hosting provider.
Here at DreamHost, we understand the value of a branded email address for your business. That's why we offer email-only hosting. Even if you're not currently a DreamHost customer, you can still take advantage of our full-service email hosting for as little as $19.99 a year without migrating your website.
Setting up your DreamHost email hosting plan is as simple as following a few easy steps:
Select a monthly or yearly plan.
Register a new domain, use an existing domain, or decide later which domain to use.
Provide payment information and select how many email boxes you need.
Complete your email set up in your new email administration panel.
For less than the cost of a monthly latte habit, you can boost your brand with a custom email address and improve your business' professional appearance.
Professional Email @yourdomain
Research shows email usage does not appear to be declining anytime soon. If you've been wondering about how to grow your business with email marketing, creating a custom address is a great way to make an impact.
You may have quickly launched a small business utilizing a free Gmail account. However, transitioning to a branded address is still worth investigating for several reasons, including:
Business Credibility:

Branded email presents a more professional image to your clients.

Marketing:

A custom email account can be a cost-effective addition to your marketing plan.

Standardization:

 Presenting a similar email structure from all your staff to your customers helps maintain brand standards and professionalism.

Security:

 Protecting privacy, sensitive company information, and other important data is easier on a company email.

Visibility:

 Custom email addresses are less likely to end up in your customers' spam folder.
Are you ready to crank up the professional appeal and marketing power of your email address? Whether you're looking for a complete hosting solution or want to try our cost-effective email-only plan, DreamHost is here to help you take your business website to the next level!