Meet the Powerhouse Creative Couple Behind Design Firm, Craft-o-Graph
A vacation in Portland, Oregon, in 2011 turned out to be more than an anniversary trip for Kyle and Mariah Jochai.
As they were browsing a thrift shop in the City of Roses, they stumbled on an old jeweler's hub with a typewriter on it and a banner that said: Craft-o-Graph Club.
The little treasure turned out to be an inspiration for the two. The couple started talking about quitting their Southern California jobs, moving to quirky Portland and starting their own design firm, named after the hub they found while thrifting.
It was such a crazy idea that it just might work. And it did.
Five years later, Craft-o-Graph is a thriving business run by Kyle and Mariah as co-owners and creative directors. They work out of a studio space at Art Design Xchange (ADX) Portland, and they still have the giant wooden door-turned-desk they bought for a dollar from the ReBuilding Center the first week they lived in Portland.
"Kyle on one side and me on the other," Mariah says of their door-desk. "It's pretty amazing working in our home. It makes mundane moments more lively when we can listen to music together or when our two-year-old runs through the room when we're on a conference call."
The couple's creative nature recently helped them as they took on their latest challenge: revamping their website, which is hosted by DreamHost.
The Jochais (who have been together for almost 20 years and married for eight) enjoy the process of creativity, their local surroundings, and the rush that comes from owning their own business.
We'll Support Your Online Dreams
Whatever your business goals, we'll be right there with you, making sure your site is fast, secure, and always up. Plans start at $2.59/mo.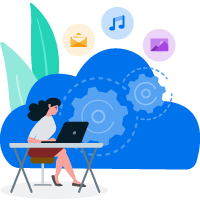 The Creative Journey
 Kyle and Mariah thrive on creative synergy. "I love the concept phase of a project," Mariah says. "I'd say that's where Kyle and I make a pretty epic team. We were both trained in intensive art and design programs and had some inspiring teachers."
The couple has an entire bookshelf dedicated to old sketchbooks.
"We're constantly filling up more," Mariah adds. "I definitely feel research and sketching is the best way to get to a good idea. In retrospect, I guess I was destined to be a designer; I used to wow my mom's quilting group with the signs I made for her in Print Shop Deluxe when I was 10."
Kyle believes that design-thinking is incredibly vital to doing great work.
"Part of my role now is pretty business-y, and I've always been a left-brained person (for a designer at least)," he says. "But creativity is what has the potential to make a product great. Every job we do starts with a thing that needs to be built or figured out. Creativity is the difference between a result that's technically correct but average and something that blows you away and changes your perspective."
Design is inherently front-loaded, he continues, and a lot of time needs to be invested upfront figuring out the problem before you move into concepting and then design.
"Most people don't have the patience for this or don't know it's important at all, so they skip it," Kyle says. "Creativity isn't just being clever, it requires deep knowledge before you put pen to paper."
Watching their projects develop from concept to completion brings a lot of satisfaction to the couple.
"I also love the work when a client comes to us and says they want a promo, but then we look at their branding and website and end up re-doing everything, so it all works together, and each project complements the other," Mariah says. "I just feel so proud sending clients off into the world knowing we helped them look their best so they can be confident going into a pitch or making a sale."
Craft-o-Graph is part craft and part graphics, Mariah says.
"We believe our personal interests and projects, and what we learn from them, inform the work we do for our clients. It keeps our minds limber and our hearts full," she says.
Path to Portland
The two native Californians attended the same high school about an hour outside of Los Angeles and suspect their paths crossed hundreds of times before they actually met.
Mariah, who lived in the tiny mountain community of Mt. Baldy, grew up off a dirt road, next to a stream, in a house nicknamed "The Gingerbread House."
Mariah, who later wrote and published a book about her childhood home and her dad's work as a stonemason, attended OTIS College of Art & Design in Los Angeles.
After graduation, Mariah worked at an entertainment agency called And Company, designing key art for shows on CBS, HBO, and Food Network.
"It was a whirlwind two years of my life, but I learned so much there. I left the agency because Kyle and I were moving to Orange County," she says. "That brought me to my next position as lead designer in marketing for O'Neill Women's Clothing."
The position was perfect for Mariah, who says she always wanted to work in action sports.
"That took me from craft services-catered photo shoots in L.A. to photoshoots on the North Shore of Oahu where I was making PB&Js for a house full of pro female surfers — and art directing the photo shoots too," she says.
Mariah then left O'Neill to work as art director in marketing for PacSun Stores, a fashion, lifestyle brand, for a few years, which had her art directing photo shoots all over the Golden State.
"I spent my last few years in California exploring and falling in love with everything about it: dry lake beds in the desert, Palm Springs architecture, the streets of Silver Lake and San Fran, Pismo Beach dunes, Big Sur bridges, and the surly locals of Catalina," she recalls. "It was a bittersweet close to my life in California before we headed north. My interests are basically encapsulated in my career path: fashion, travel, design, and the outdoors."
Kyle and Mariah met in 2000 at a friend's house while Kyle was attending ArtCenter and Mariah was a sophomore at Claremont High.
"I was just minding my business, walking through my friend's dining room, when he muttered the first words he ever said to me — 'Hey, Donna' — a That '70s Show reference," Mariah recalls. "Kyle being at ArtCenter as I was rounding out my high school years was a huge inspiration for me to attend OTIS. We were both lucky to meet people who pushed us to get into such amazing art schools."
Claremont felt so small and sleepy compared to L.A. or other surrounding cities, Kyle says.
"Growing up there, of course, I couldn't wait to get out," he says.
He acknowledges the teachers he had who pushed him toward studying and working in art and design.
"Honestly I didn't know you could make a living creating art when I was finishing high school," he says. "Most of my friends were heading off to UC schools or out-of-state universities, so the idea of studying design never even crossed my mind."
One of Kyle's art teachers, Dean, was a comic book artist, and Kyle spent the last two years of high school under his wing. Dean had attended ArtCenter College of Design in Pasadena and encouraged Kyle to apply.
"At that point, I had applied to several colleges and was only accepted to one. So I gave ArtCenter a shot and actually got in!" he says. "I started in fall of 1999 and spent four years there, which is basically the most intense, compressed way to learn as much as possible about design. I don't think I would have been able to succeed as a designer without what I learned at ArtCenter and before that with Dean and my other art teacher, Don, who also taught Mariah."
After finishing at ArtCenter, Kyle says he followed jobs all over Southern California that interested him.
"My last job before CoG was with a tech company in Orange County, managing the in-house visual design department. I stayed there for a long time because the people from the CEO down were super caring and knowledgeable, and I was able to expand my design and management skills," he says. "But after several years it was time to try something new. So in 2012 Mariah and I started kicking around ideas for a new business."
The couple moved to Portland in 2013 after the inspirational trip there and hasn't looked back.
"Nowadays it gets a lot of press, but at the time it was just emerging from obscurity, relative to other west coast cities at least," he says. "Even after growing quite a bit over the five years we've been here, Portland is still this rare mix of metropolis and nature and culture and art and enthusiasm that really makes living and working here fun."
Mariah says she likes that Portland is so small but can also feel like a big city.
"Coming from east L.A. County, the cities kinda never ended, just morphed into other cities," she says. "In Portland, you can get from one end to the other in no time and then all of a sudden there's a waterfall or miles of farmland. But we've still got plenty of galleries, shopping, music, and good lord do we have food choices."
Exploring Entrepreneurship
Mariah says that the ease of working together on Craft-o-Graph has been surprising.
"Kyle and I moved to Portland with the mind to take a year off from corporate work and focus on personal projects," she recalls. "Pretty soon our friends were asking us to help with branding, websites, and marketing in our spare time and all of a sudden, we had a business. I love how often the work doesn't feel like work. We work with a lot of our friends or friends of friends, so we want them to succeed just as much as they do!"
For Kyle, the thing he likes best about his job is being in the driver's seat.
"At prior in-house jobs, design is a very small part of a larger machine, so my role had to support something else that I had little control over," he says. "Now, with a design business, the design product can be priority number one, and because it's my company I can make sure that we're always chasing jobs we're passionate about and can fully get behind. It leads to better work and happier clients."
As co-owners and executive creative directors, they do 80-90% of the work for the company, which has clients including Dell Software and Quest Software. Most often, however, they are working with small to medium-sized businesses.
"We collaborate with specialists for things like development, photography, and animation," Kyle says. "One of us will generally take the lead account management and strategy role with a client, and then we divvy up project tasks by specialty. Mariah's super talented at brand identity and audience targeting, and I usually take the lead on marketing strategy and web design jobs."
Recently they decided to update their five-year-old website with a new portfolio and fresh look.
"When we sat down to decide what to include on this site, it was really fun remembering and reviewing all the work we've done since we started CoG," Mariah says. "It was difficult to narrow it down to our best 12 projects! But we really wanted to showcase the work we're proudest of, had the most fun doing, and the work that best represents who CoG is and why we're different than other agencies."
The Jochais have been building the site between projects the last few months, but content development has been going on for more than a year
"It's been a great excuse to really think about what aspects of the work are most important to us because we want to highlight work that people will seek us out for," Kyle says. "Our old site was the same in many ways, but it was five years old, and that's a lifetime in terms of web tech."
Want to Meet More Awesome Site Owners?
Subscribe to the DreamHost Digest for inside scoops, expert tips, and exclusive interviews with inspiring entrepreneurs.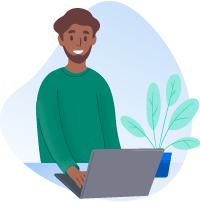 The DreamHost Route
Kyle has been with DreamHost since 2002 when he used it to create an online portfolio.
"I remember building my first site while finishing school, and it turned out good enough that I wanted to host it somewhere," he recalls. "I did a little research, and DreamHost got great reviews. But honestly so did a bunch of other hosts."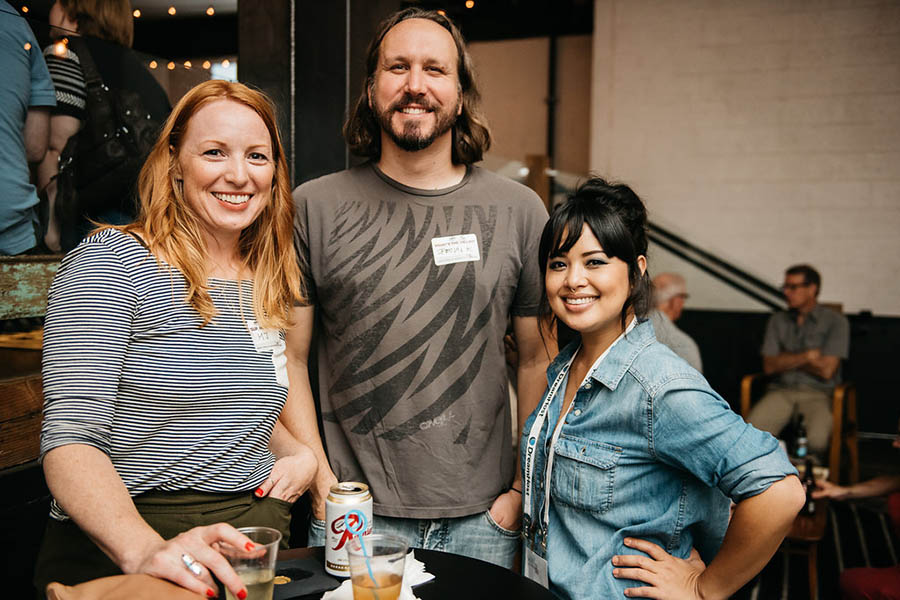 What stood out to Kyle, however, was a slight personal connection.
"The founders of DreamHost went to college in my hometown!" he says. "So I gave them a shot, and I've never had a reason to leave."
Great uptime, low costs, and strong support have justified his loyalty to DreamHost.
"My favorite thing is the user panel. It's so easy to use, and you can tell a lot of effort is put into making sure it stays current and relevant," he says. "Every now and then I need to help a client with hosting at another company, and I'm pretty tech-savvy, but some of the interfaces are so bad I can't even figure them out! Every time that happens I'm reminded why I love DreamHost. Mostly because of that, I push clients pretty hard to switch unless they're super invested somewhere else."
Mariah says they seek out clients who trust the creative process and let them do what they think is best.
"And that's why we host with DreamHost — we get great service at every touchpoint," she says. "We feel like our site and clients' sites are in great hands, and we don't have to stress about it."
The couple knows that less stress equals more time to create and to explore more of their new hometown and see where their adventures take them next.