RetroSupply Co. Creates Vintage Tools for Modern Designers
In the days of sleek digital design, there's nothing quite like the look of art inked fresh onto paper. Dustin Lee has always thought so, from the time he was a boy living with his grandmother in California, exploring her catch-all closet piled high with "junk" from her past: mid-century board games, comic books, matchboxes, and catalogs.
"Even though my childhood was in the 1980s, I grew up around a lot of stuff from the '50s and '60s," Lee says. "I'm a really big fan of mid-century, postwar American commercial art — I love the illustrations on cheesy mail-order ads in comic books and old toy packaging. I love when stuff looks like beautiful frameable art in retrospect, and it was totally just made originally to be disposable, to try to sell a product — the kitschy, crappy, but-accidentally-beautiful design of things that people probably did on assignment, never knowing that it would be recorded in history."
As a graphic designer, Lee pulls inspiration from his mid-century nostalgia. To create an authentic analog look, he had to build brushes, fonts, textures, and other tools to use on design programs Photoshop, Illustrator, Procreate, and Affinity. "And I found that it was very hard to do that if you didn't know how — there's a lot of intricacies to making that come off as convincing and not cheesy or weird."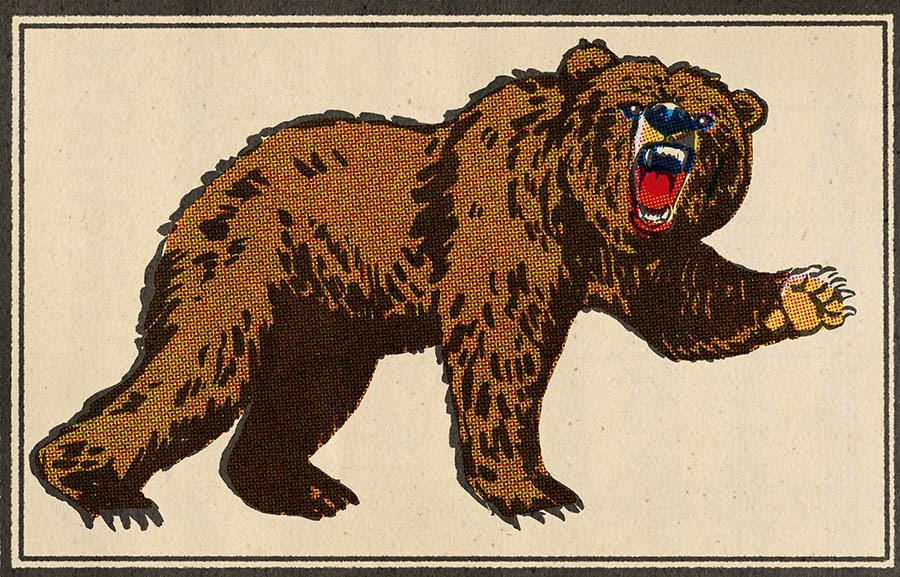 Lee uploaded his custom design kits to sell online as RetroSupply Co. The business has since made a name for itself in the design world, becoming successful enough to support Lee's family, build a dream home in Washington state, and help weather the COVID-19 outbreak.
"We are a provider of brushes, textures, fonts, and other effects for creative illustrators who want to add analog touches to digital work, pulling from history to provide resources that can make it so things feel a little more like they used to," Lee says. He's been in business for eight years now and has trusted DreamHost to provide a steady foundation for his website from the beginning.
"It's almost a cliché to say at this point. I think most designers — and probably just people in general — feel like doing so much stuff online makes everything so clean and sterile," Lee says. "I think people miss holding comic books in their hands or reading the newspaper that gets delivered to the door. A lot of the reason I started this business is because I would love to see people recreating that look of something really screen printed or printed on paper."
Get Content Delivered Straight to Your Inbox
Subscribe to our blog and receive great content just like this delivered straight to your inbox.
Starting from Rock Bottom
Lee's business took off when he was at one of the lowest points in his life — and he ended up stuck there by trying to do everything right.
As a teenager, Lee attended an arts high school, developing talents for visual arts and music. He had even secured a spot at Berklee College of Music to study guitar and songwriting. But afraid of becoming a starving artist, he switched gears.
"I thought I needed to know business to make money from creativity. And I thought, 'I'll learn business from a bank! That's where you learn business.'"
So he got a job at a bank — and hated every minute of it.
Inspired by Timothy Ferriss' "The 4-Hour Work Week" (a manifesto for escaping the traditional 9-to-5 grind), Lee quit the bank gig and went into graphic design. He studied it for a few years in college, tried to freelance, and had a "real" job here and there designing blogs and websites.
But his dream of working for himself just wasn't playing out as he'd wanted.
"It was a dark time in my life," Lee recalls. He couldn't get work as a graphic designer so he started drinking, in his words, "a little too much."
"It was just horrible timing because my wife and I were about $35,000 in debt, living with my grandma — I mean we were helping her, but we were still living with her. It was so embarrassing," Lee says. "I wasn't doing well as a designer. A baby was going to be born in nine months, and we barely had any money. I just felt stuck; I was really in a corner."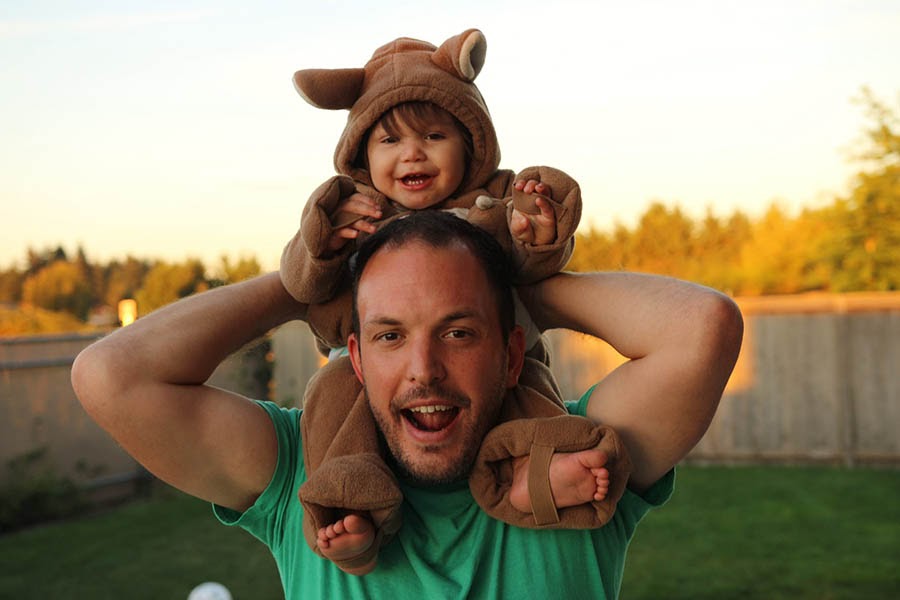 Lee's tight spot forced some quick thinking. He had already developed specialty design tools — brushes, textures, shading — inspired by his love of mid-century art to bring that look into his own projects. He bundled these tools into kits he could sell online.
Every morning, Lee woke up at 5 a.m., headed to the coffee shop around the corner, and uploaded kits to Creative Market, a marketplace of resources for graphic designers. It took less than a minute to coin the name of his fledgling shop: RetroSupply Co.
Slot Machine Day
Lee's retro-inspired design tools made some money here and there but nothing close to what he needed to tackle that pile of debt.
"And then there was a day that I think of as Slot Machine Day," Lee says. "One day I'm at the coffee shop. I'm working on something for RetroSupply for about two hours, and then I shift to my regular work. And all of a sudden I got those notifications on my phone —  bing, bing, bing, bing, bing, bing, bing, bing."
Each "bing" represented a sale — $6 or $7 straight into his bank account. Why the sudden popularity? Lee discovered that Creative Market had featured a few of his products in their email newsletter, and it immediately racked up hundreds of sales.
He grabbed his laptop, not even bothering to pack it up, and ran home. "I probably looked really, really silly. I ran home with this manbag flopping beside me — I wanted my wife to see the phone going off."
By the end of the day, he had pocketed about $1,500. "It was amazing to me — this was the beginning of a lot."
He realized quickly that he needed to build his own website to start collecting customer email addresses and created a site on Shopify, soon hosted by DreamHost. By the time Lee's daughter was born, he had made enough to repay his debt and pad the savings account, leaving him and his wife free to enjoy time with their new daughter in peace.
"We weren't worried about money, and I was doing something I loved," Lee says. "It was amazing. I stopped drinking, I quit smoking, I got out of debt — it really was a life-changer. I was really blessed."
RetroSupply has become a full-time business well-known in the industry. Lee collaborates with prominent designers, hires employees and contractors, frequently speaks at conferences, and contributes on a design podcast that's approaching 2 million downloads. In addition to design tools, RetroSupply offers courses and tutorials.
He's even created a side business, Passive Income for Designers, to teach others how to leverage their creativity. "I've helped designers make $500 or $1,000 extra every month without having to do additional work," Lee says. "And surprisingly, it feels almost better than anything, because I know I know what it feels like; I know how far 500 extra bucks can go."
Despite his success, Lee is quick to point out that his lucky break was just that — lucky.
"Luck is involved," Lee says. "So I hate when people try to start businesses, and they punish themselves when it doesn't do as well as they wanted. It's good luck, perseverance, and, you know, adapting and making changes. But I think people are too hard on themselves. Making a business is hard and there's luck involved. No doubt about it."
Bringing Retro to Life
RetroSupply eventually faced a crossroads, one that forced Lee to grapple with how to strike a balance between following his passion and following market trends.
When Lee started his website, the vintage style he loved was trending, and then almost overnight, hand-lettering and watercolor became the rage in graphic design. He saw a dip in his sales as greeting cards and home decor featuring hand-lettered fonts popped up at major retailers.
Lee faced a conundrum: "Do I keep selling the retro stuff I love, or do I listen to the market and make hand-lettered fonts and watercolors?" He decided to stay the course. "I wanted to be that guy who does the retro stuff, so I doubled down," he says. The choice has paid off.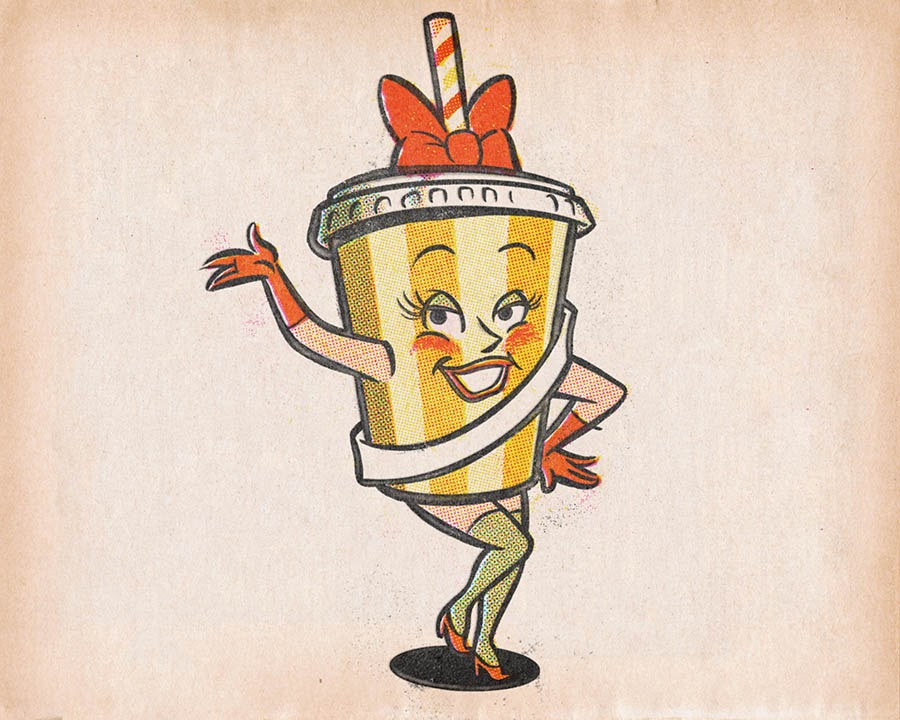 What's most compelling about Lee's products is his devout dedication to accuracy. Every color, brush, and texture is taken directly from a period-authentic piece.
Once, an eBay search led Lee to a "beautiful Army surplus catalog from like 1959," he says. "And it had these beautiful halftones in it and gorgeous illustrations. And I ended up getting in a bidding war over this thing and paid about $200 for it."
Lee and his team use high-resolution scanners and attempt to recreate the original art, creating the tools they need to make an identical digital piece. To make brush kits, he partners with artists who specialize in that style. Each product is tested by partner illustrators before going up for sale.
"I've literally bought 50-year-old crayons and pencils, scanned them in, and sampled little pieces until I could recreate that look. So it's kind of fun — it's like a license to buy as much old junk as I want and justify it because it's a business expense."
Building a Solid Foundation
Lee built his Shopify site fast out of necessity, with a simple logo and bare-bones design. But with RetroSupply's revenue increasing every year, Lee decided to hire his favorite designer to do the branding: Chris de Lorenzo, the designer behind Boston's Johnny Cupcakes and a frequent illustrator for the New York Times.
"I'm a designer, but I definitely have no problem in having someone better than me to do something for the business."
In addition to converting sales, Lee hopes that his website makes life a little more interesting for anyone who visits. "I read once that whenever someone is looking at your website, they're sitting there most likely sitting all by themselves, staring at a screen without any company, desperately looking for someone to break their boredom. And so whenever we put something on  RetroSupply, we think, even if they're not going to buy something, what can we do to make it interesting whether it is an image or blog post."
Lee has been with DreamHost since the beginning. "I just love DreamHost, which is weird to say, because I always think of a hosting company as something that, if they're doing the job right, you don't notice."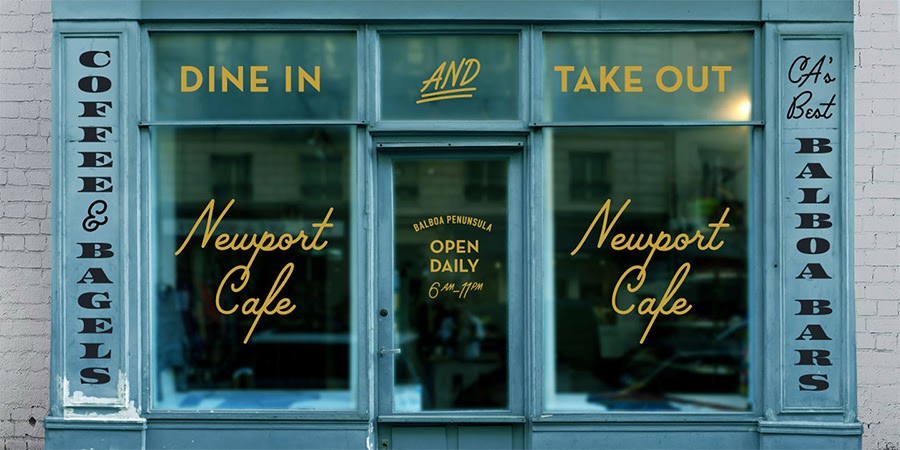 But he does notice DreamHost — not because he's had problems with the service — because "the customer support is so freaking good. Whenever I want to buy a domain or need to resolve something, it's easy to get someone on. They always answer my question, and things are taken care of immediately. I never feel passed between a bunch of different departments. They are willing to take the initiative to get it figured out. I've even asked someone on support once, 'How did they find you guys?' Because everyone's always so nice."
Lee recognizes the role of a great web host in keeping an online business afloat. "Some places may offer hosting for a little less money, but a business is built on the hosting — it's not the place to be worrying about a few dollars, because a lower price doesn't mean reliability. You will lose sales if your web host doesn't have the infrastructure or the staff to keep your site up all the time. Your web host is the plot of land your site is on; you want it to be a solid platform."
We'll Support Your Dream
Whatever your goals, DreamHost will be right there with you. We'll make sure your site is fast, secure, and always up. Plans start at $2.59/mo.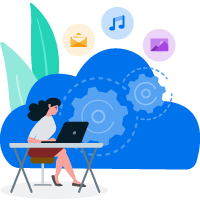 Facing an Uncertain Future
A global pandemic and crumbling economy makes this an uncertain time for everyone — especially for small business owners. Lee and his collaborators had a few new projects up their sleeve for 2020, but any plans for growth have been put on hold for the time being.
"What comes next will have to be informed by how everything plays out in the next months or even year," Lee says. "What's next right now is really listening to customers. I'm not trying to plan anything; my sales goals are out the window. This is an opportunity, I feel like, to communicate to our customers that we care about them and that we want to support them and that we're not going to try to maximize revenue during a time when people are anxious and struggling. This whole situation has been very humbling."
Lee is grateful to feel like he and his family are in a good place to make it through. He already works from home, in an office lined with guitars and piled high with philosophy books. Living in a farmhouse atop a mountain makes social distancing simple — though the virus has postponed their backyard homesteading plans — and RetroSupply is strong enough to survive potential downturns in revenue.
"With everything that's happening right now with the coronavirus, we still need to make money to stay in business, and we certainly will try to do that," Lee says. "But I feel like this is the time to take care of people. I'm not worried about paying my rent; the business has been successful enough that I don't have to worry about that. I realize I'm super blessed and super lucky."