How Much Does It Cost to Build a Website?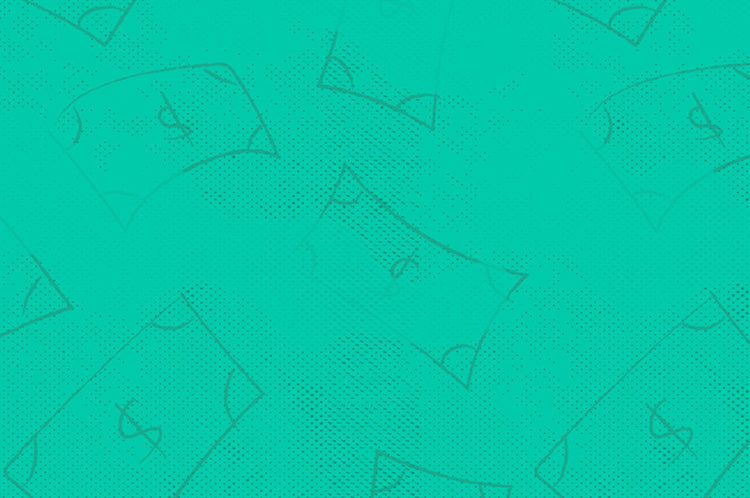 Creating a website is complicated enough if you're a developer. However, things get even trickier if you want to hire someone else to do the job for you. After all, it can be hard to figure out how long the project should take, and (more importantly) how much you should expect to spend.
Let's be honest — the cost of building a website can vary a lot depending on what you have in mind. Even so, it will help if you have an idea of what similar sites cost to build, and what elements are involved. That way, you'll be better prepared to deal with project proposals, developers, and freelancers.
In this article, we'll talk about the different approaches you can take when it comes to building a website, whether you need an online presence for your small business or a full-fledged e-commerce website. We'll also discuss the development costs associated with the process and talk about why website builders make for an excellent alternative to hiring a developer.
How to Figure Out What Type of Website You Want to Build
Costs vary wildly when it comes to building a website. However, we can break down the options into two broad categories, depending on what type of project you want to tackle. First, you can commission a fully custom website. This is a site built from the ground up exactly to your requirements and often involves multiple developers and designers. As you might expect, the more people involved in the project, the more it will cost.
However, not many people really need a custom website. In fact, more and more businesses are opting to use other approaches, such as Content Management Systems (CMS) like WordPress. These platforms provide you with a foundation to work with, but they don't require you to code every feature from scratch. They fall into what we'd refer to as our second type of website: those built using a specific platform or site builder.
Generally speaking, it's impossible to predict exactly how much a custom website might cost, because we don't know what features you want it to include and how much content you need. The more complex your vision is, the more you'll need to spend to transform it from an idea into something real.
As a rule of thumb, however, you should be ready to spend at least a couple thousand dollars if you want a small, fully custom website. This cost can get you something relatively simple, such as a business website that's built to look great on either mobile devices or desktops. In our experience, though, you will almost always end up spending more than that. This is a strong argument for avoiding the custom route if you can.
With all of that in mind, we're going to break down the typical costs of building a website, so you have a rough idea of how much you should expect to spend to get your project off the ground. Then, we'll talk about an alternative option that could end up saving you a ton of money.
The Typical Costs Associated With Building a Website (In 3 Parts)
While we can't tell you exactly how much it will take to build the website you want, we can share our knowledge of the primary costs involved in the process. Let's start with domains.
1. Buying a Domain
Domains are usually the cheapest aspect of setting up a website. In most cases, you should expect to pay anywhere between $8-15 per year for a simple .com domain. That number will vary depending on which service you use to register the domain, but it seldom rises much higher than that.

DreamHost, for example, offers .com domain names at $6.99 for the first year. This price includes free privacy protection, which is a feature that hides your personal information when someone looks up your domain.
If you want to spend even less than that, it's possible to find a Top-Level Domain (TLD), such as .store, .club, or .tech, for even cheaper. However, we recommend that you stick with .com if you're starting a business. It's a TLD people know and trust, so it's well worth a few extra dollars.
Get Content Delivered Straight to Your Inbox
Subscribe to our blog and receive great content just like this delivered straight to your inbox.
2. Signing Up for Web Hosting
Picking the right web host is one of the most important parts of putting together a website. If everything goes well, you'll be using the same hosting provider for a long time, so you'll want to make sure you choose well.
More importantly, the cost of hosting services adds up over time. That means you'll spend quite a lot of money on it, even if you opt for the cheapest plan you can find. Broadly speaking, you can break down hosting plans into three categories: budget, enthusiast, or premium.
The budget category is primarily made up of shared hosting plans. Despite being cheap, shared hosting has come a long way in recent years. The field of web hosting is so competitive that even budget plans such as these are often powerful enough to run websites with decent traffic.
In most cases, you should expect to pay around $5-15 per month or less for this kind of plan. Our Starter Shared plan, for example, starts at $2.59 per month and is a budget-friendly way to get online fast. Our Shared Unlimited plan is only $3.95 a month when you sign up for a three-year term and gives you everything you'll need to power your website for a long time to come.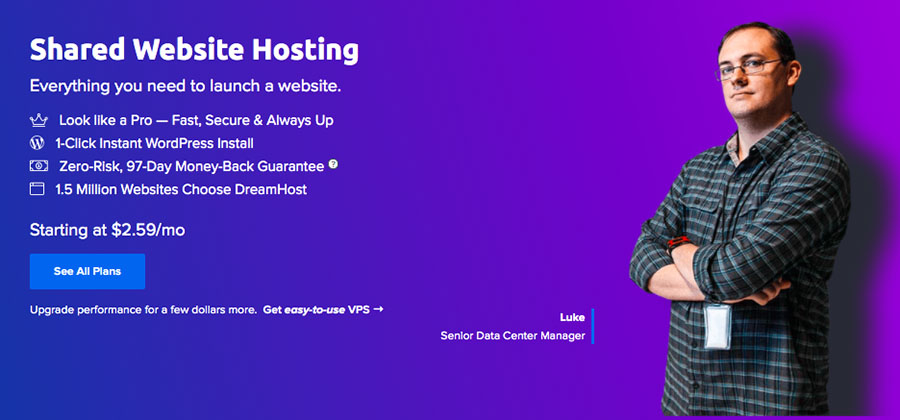 The next level, enthusiast web hosting, is dominated by Virtual Private Servers (VPS). This type of plan gives you get a lot more firepower to ensure that your website runs smoothly. That means if you have any experience with server management, you can configure every aspect to suit your needs.
This type of hosting usually costs anywhere between $10-40 per month. Our basic VPS hosting plan comes in at $10.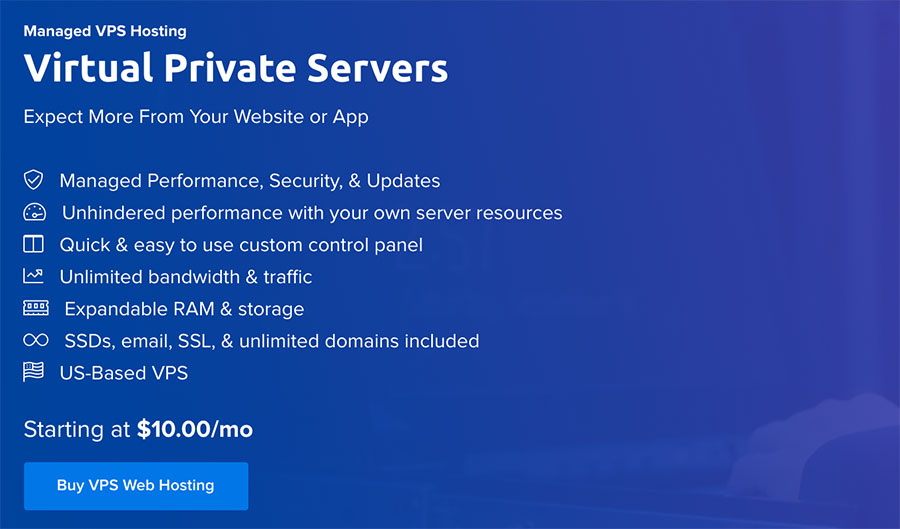 Finally, dedicated plans are at the top of the line when it comes to website hosting. With this kind of plan, you get an entire physical server all to yourself. As you might imagine, this doesn't come cheap. However, dedicated hosting provides top-notch performance and lots of resources for large websites with high levels of traffic.
For this type of hosting, you can expect to spend more than $100 a month, and the cap will depend largely on your provider. For example, we offer dedicated hosting plans starting at $149 per month.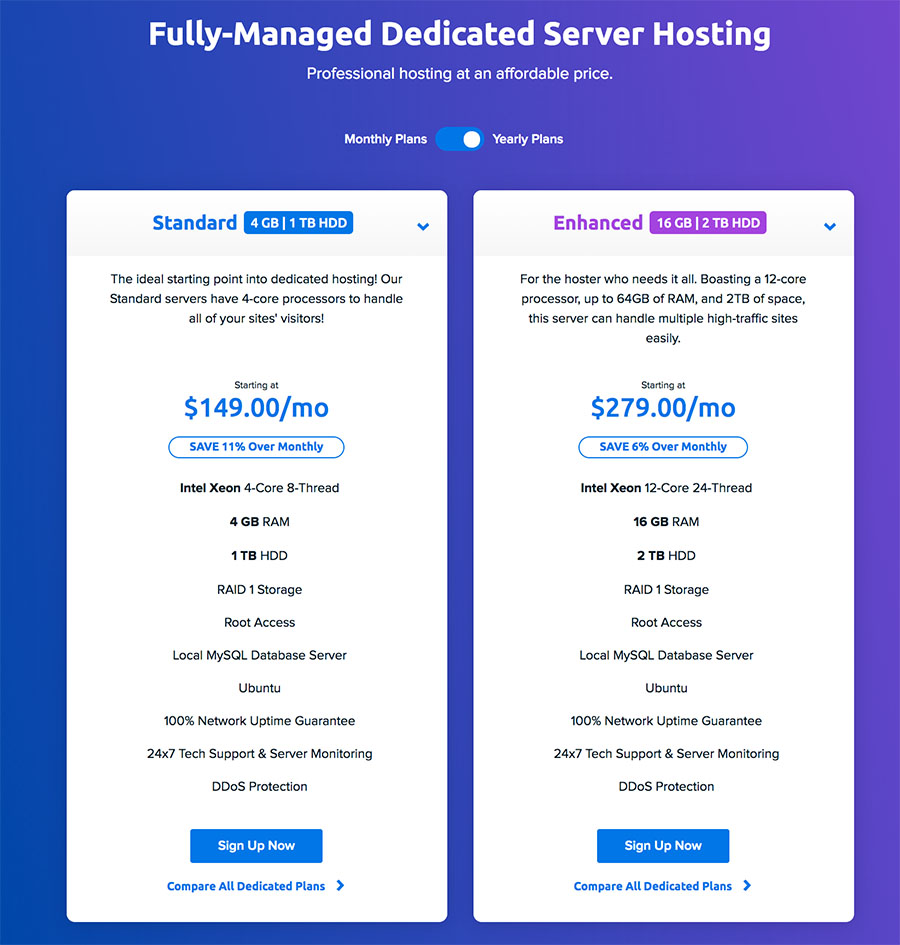 By now, you have a good idea of what's out there in terms of hosting. A lot of people want to skip right onto options such as VPS plans since they don't like the sound of shared hosting. However, for a new website, using a shared hosting plan is often the best idea. That way, you'll minimize costs upfront. Plus, you can always upgrade to something better when the need arises.
3. Paying a Developer/Web Designer
So far, you've probably spent less than $20 to get a domain and hosting for your first month. Now comes the costly part, which is hiring developers and designers to build the actual site. Depending on the scope of your project, you may want to hire a solo developer or work with an agency. The latter is naturally more expensive.
We could stand around and ballpark figures all day. Instead, let's talk about what it costs on average to hire one developer or designer. To do that, let's look at some numbers from one of the most popular freelance job websites around: Upwork. In a study of their top American freelancers, they found that professional developers tend to charge anywhere within the $35-150 per hour range.
That's right — per hour. In our experience, you won't find a lot of top developers at the lower end of that scale, either. If you want to hire someone with years of experience, expect to pay at least $100 per hour.
You Dream It, We Code It
Tap into 20+ years of coding expertise when you opt for our Web Development service. Just let us know what you want for your site — we take it from there.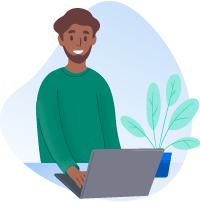 Moving onto web designers, they usually charge a bit less. That's not a reflection of their skill, however; it's just the way the market works. In most cases, you should expect to shell out anywhere between $30-100 per hour for a professional designer. As with developers, the really good talent lies at the top of that scale.
Now, let's assume you want to hire a developer and a designer to work together, both with great skill sets. Design work usually comes before the development process, and let's assume the person you hire spends 10 hours working on your web design, spread out over a couple of weeks. That will end up costing you about $2,000. Then, your developer will bring the website to life. If he takes 40 hours to get it done, that's about $4,000 more right there, for a total of $6,000.
Those are, of course, back-of-the-napkin calculations. In real life, dozens of factors affect the time it takes to build a site and the average cost. It's easy enough to find people willing to build full websites for $50-100 if you look hard enough. However, the quality of the work you'll get will probably make you regret that decision.
All of that brings us to this question: What if you want to build a professional website, but you don't have thousands of dollars laying around? Fortunately, you have another option on the table.
Website Builders: An Affordable Alternative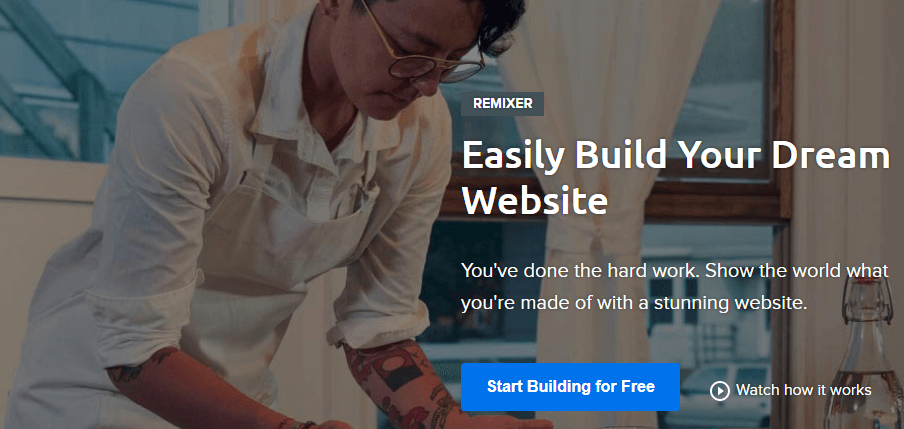 Website builders are tools meant to simplify the process of creating a site as much as possible. Usually, they enable you to set up any number of pages you want and customize them using pre-built modules or blocks. You'll get access to basic elements like text, images, and video, as well as more complex features such as contact forms and galleries. More importantly, you'll be able to tweak most aspects of these modules and rearrange them at will to create something unique.
It used to be almost a requirement to have a web developer put together a website for you from scratch. However, website builders can help anyone create a do-it-yourself website on a budget and have it still come out looking awesome. Better yet, using a website builder can help you add new pages to your site in hours. Most importantly, they're also easy to learn.
In practical terms, using a website builder means you don't have to spend money hiring a designer or a developer. All you have to pay for is hosting and a domain. Our own website builder, WP Website Builder, even comes free with any of our WordPress hosting plans.
To be fair — there are limits to what you can do with website builders. For example, if you need to create a fully custom website with complex functionality, such as a social media site, you may still need a developer.
Need a Beautiful Website?
Design it yourself with WP Website Builder, our easy-to-use website builder powered by BoldGrid. No coding required.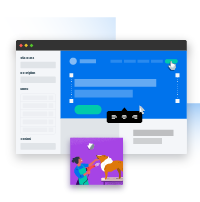 Adding It All Up
Unless you're doing everything yourself, building a website will set you back a bit financially. If you're looking for the easiest and cheapest way to set up a web presence, site builders are your best option. WP Website Builder, in particular, is less expensive than other tools on the market, and it comes bundled together with your web hosting.