For Jos Velasco, computers have always been magic.
"We didn't have a computer at home, but every time I had the opportunity to use one it blew my mind," remembers Velasco, who grew up in Guadalajara, Mexico. In elementary school computer classes, Velasco learned to program a pixelated turtle — with Logo, a language developed for children — to draw shapes, change colors, and more.
Putting technology within his control was mesmerizing, and Velasco was hooked. "From the age of 10 I liked to make computers work for me," he says.
He never stopped making tech work for him — today, Velasco is a WordPress web developer working for himself. He's a huge proponent of open source technology, harnessing it to make his clients' dream websites a reality both as a freelancer and as part of Monday Lovers, a small agency he co-founded with a graphic designer in 2014.
"We create websites that look and perform well, that are easy to edit by our clients and by ourselves," Velasco explains. Along the way, he's relied on DreamHost — initially recommended to him by a client — to power his websites, including both professional and personal projects.

Shared Hosting
Shared Hosting That Powers Your Purpose
We make sure your website is fast, secure and always up so your visitors trust you. Plans start at $2.59/mo.
Choose Your Plan
The Simple Life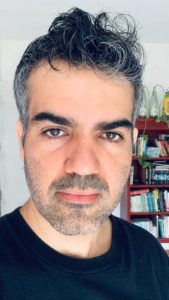 The Guadalajara neighborhood Velasco grew up in was a peaceful place. "Literally the neighborhood where I grew up is called 'La Calma,'" he says. "As a child I used to play in the street with my neighbors without having to be monitored by my parents; we played soccer all day and in summer had water balloon wars."
The passion for tech Velasco discovered at school only escalated when his sister's then-boyfriend brought over "games like Doom, the Prince of Persia, and some classic racing games on floppy disks."
When beginning college at ITESO, what he would study wasn't really that much of a question: "I studied computer systems engineering because I like working with computers and I am very visual," Velasco remembers. "I was torn between studying graphic design and programming and I realized it would probably help me more to know how to program in the future."
Related: The Best Online Resources to Learn How to Code
Nowadays, Velasco doesn't do much programming; his passion is in the visual design of a website. However, the problem-solving skills he picked up from studying programming did help him throughout his career, first working in various advertising agencies and for small to mid-size businesses.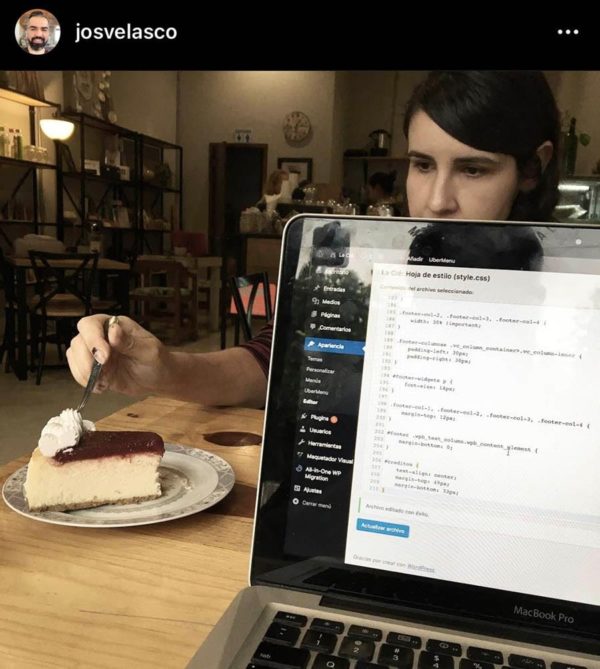 But working in an office, for one company, never suited Velasco. He's since found his place as a freelance web developer, working from home — once again in a quiet Guadalajara neighborhood — now living a simple life with his wife, Diana Martin. She's an artist and was one of his first web design clients.
"Part of our peace of mind has to do with the fact that we don't own many things, we decided not to buy a car or go into debt with a house," Velasco says. "A simple life gives us the possibility, for now, to vacation whenever we can in Japan." They're hoping to return soon to exhibit Martin's artwork, but with the pandemic limiting travel, they're content watching "walkTuber" tours of Tokyo (here's one of their favorite tours, if you're curious).
Related: Honoring Japanese Tea with the Urasenke Tankokai L.A. Association
Monday Goals
Monday's a great day to start fresh with new dreams and new ideas, says Velasco. That's also the day clients tend to reach out with new goals.
So when he and a graphic designer teamed up in 2014 to provide complete website services, including branding, SEO, design, web development, and content creation, they decided to name their agency Monday Lovers.
Monday Lovers has six team members — including a photographer and a journalist — all working from home, each "committed, hard working, and reliable."
Related: 16 Ways to Stay Focused When You're Working from Home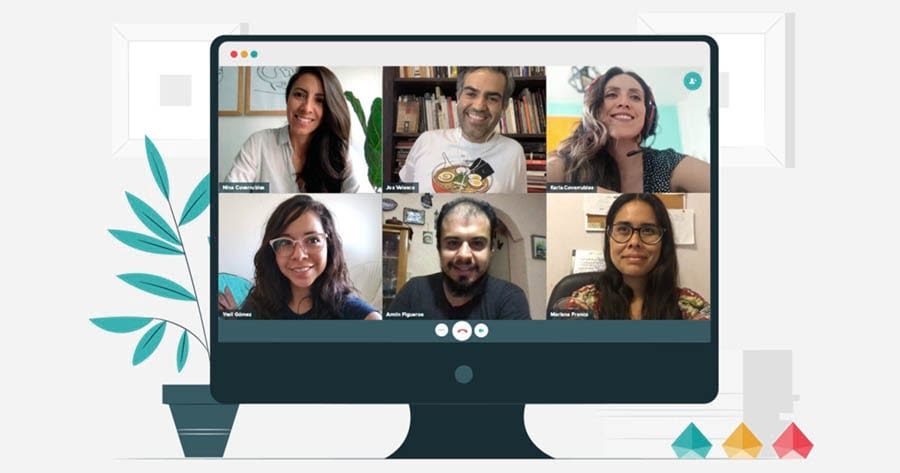 Every day of the week — including Monday — they show up to provide their clients with everything they need for a quality website.
"We work with any client regardless of their size or business, from a professional to a multinational or the government," Velasco says. "Our goal is to match together the best, most suitable available technology for our clients needs according to each individual project. We create websites that look and perform well; that are easy to edit by our clients and by ourselves."
For Velasco, an easy-to-edit website means one thing: WordPress. He's a huge fan of the CMS (DreamHost is too, for the record) and even started a Guadalajara WordPress group.
WordPress's Gutenberg editor has made his life easier as a developer: "I no longer have the need to use layout plugins; with Gutenberg I can achieve most of my goals." Velasco is looking forward to future features such as real-time collaboration and multi-language support.
"Thanks to open source software like WordPress, it is possible to access state-of-the-art technology without having to shell out large amounts of money," Velasco says. "It is democratic. It is a way of ensuring that the work built between all can have continuity and does not fall into a few hands. Open source is noble and human."

DreamPress
WordPress + DreamHost
Our automatic updates and strong security defenses take server management off your hands so you can focus on creating a great website.
Check Out Plans
Building Dreams
After more than a decade in the business, Velasco finds clients through reputation and word of mouth. These days he retains a few trusty clients he knows well, so he can focus his attention on providing customized service over ongoing projects.
"I love finding people who want to start a project but whose ideas are just a dream and have the pretext of not knowing how to program to make it come true," Velasco explains. "I really like to remove that pretext, that technical barrier and make it as easy as possible for people to publish as soon as possible."
Velasco's favorite projects involve reimagining print publications for the web. Creating the web version of his university's magazine is a recent example. To replicate the distinct feeling that comes with an individual print issue while maintaining the overall unity of the publication, the site changes colors with each edition (find examples here and here).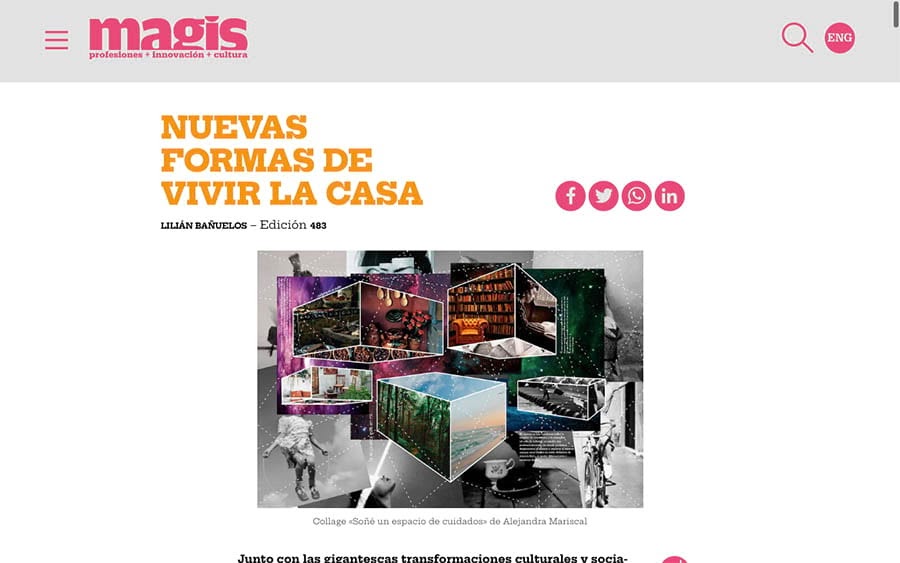 "I also had the honor of bringing to the digital world a printed magazine, Replicante, which continues to be a cultural reference in Mexico," Velasco says. "Best of all, in my opinion, it showed that few skilled people can run a renowned publishing project over the years."
In the end, though, Velasco adds, websites are not printed media — they change and evolve constantly and need to keep being reimagined to keep up with new trends and incorporate new technology and processes. So Velasco seeks out new functionalities he can introduce to his clients and implement them on current websites. Sometimes he introduces clients to new and new-to-them processes by creating a custom "show and tell" they can refer to asynchronously, such as this Gutenberg demo he created.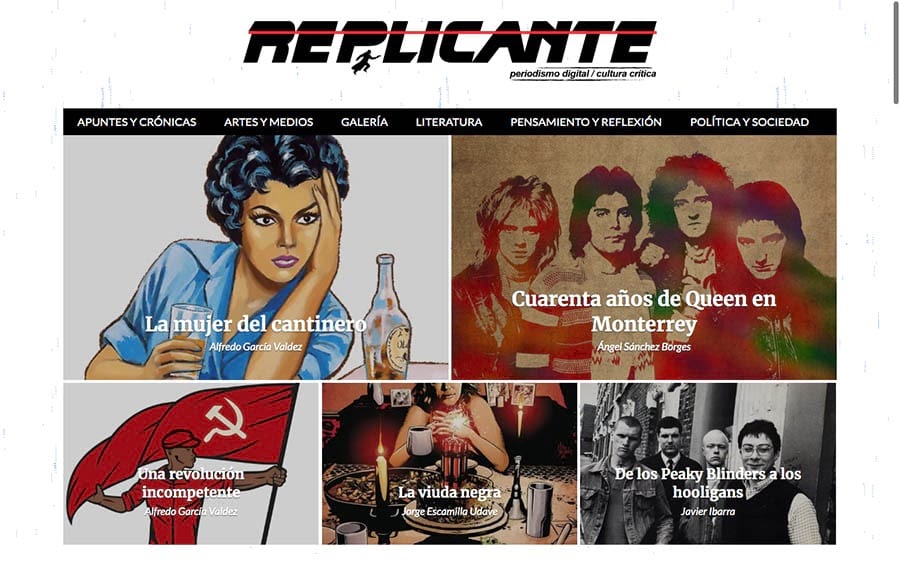 Related: What Is WordPress Full-Site Editing? And How Will It Affect Your Site?
"A good website is one that is good for something," Velasco says. "The purpose of each project can vary incredibly, but if it has good content and meets a specific objective and is enjoyable for me, you have won. In addition, if you take into account basic principles of usability and accessibility, it can make the difference between wanting to close it as soon as possible or get engaged and connect."
In building websites and pitching ideas to clients, Velasco focuses on the big picture. A good design, he says, won't impress if it doesn't have the content or serve the purpose the client intends. "I think that you can save a lot of headaches," he says, "by not forgetting that you are making a website — you can always edit the details."
A Heart-Winning Host
One client that sought Velasco out was a web designer for a film festival in Brazil. She found him on Google while looking for help keeping the WordPress website up and running the whole week of the festival. Velasco was happy to take the job — especially after the festival organizers agreed to fly him and his girlfriend (now wife) down to Rio de Janeiro.
Related: Bogotá Marketers Inspire Local Entrepreneurs with Focus on Brand and Sustainability
Another perk of the gig: discovering an awesome web host. "Above all, it was clear to me that DreamHost had never disappointed her," Velasco remembers. "She spoke highly of the DreamHost support."
After that experience, "DreamHost gained my heart," says Velasco. He was converted.
The best part about working with DreamHost? "That I hardly ever need to contact them," Velasco says. And when he does, he knows he can count on a quick, competent solution.
"I really like the independence and speed with which the sites load, their scalability and security," he says. "DreamHost is really the only hosting service that I would recommend — and I have known many of them."
DreamHost is home to Velasco's client and professional sites and to his personal projects.
Phrases to Remember
One of these personal web projects is a Spanish-language movie quote website, Frases de la Película.
"I wanted to keep a record of the movies I watched because I have a very visual memory but tend to forget the phrases," Velasco says. Plus, when he got started, there wasn't much similar content available on the internet in Spanish. So the website became a personal laboratory as he practiced building, managing, and growing websites.
"I have total control of decisions," he says, a freedom he doesn't have with paid client projects. "It is important to have your own projects because you can verify your true ideas beyond what the clients ask of you. You can afford to turn the ads on and off, move everything around, mess up the code, and more."
He says he got his first job with an advertising agency because of personal projects like Frases de la Película. "They figured, 'Jos must really like to make websites if he also makes his own in addition to those of his clients.'"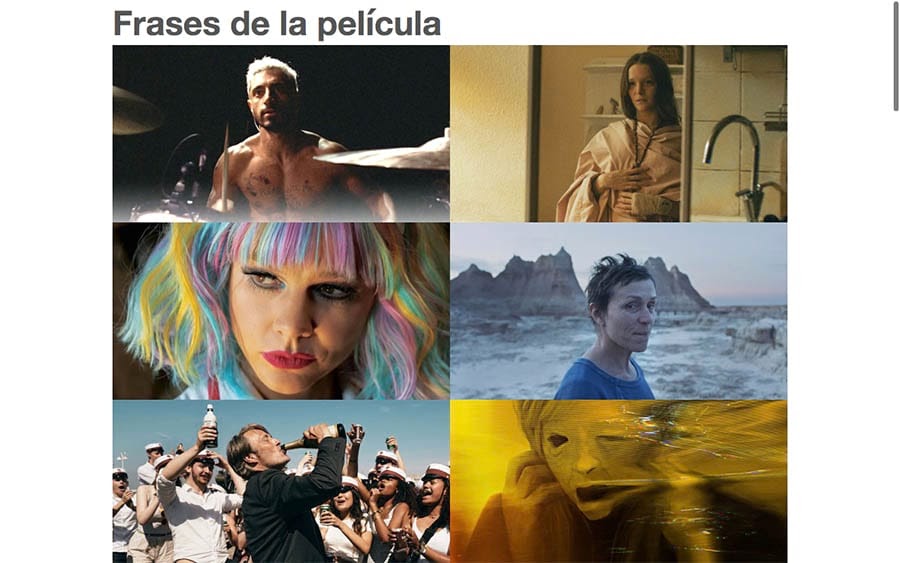 Velasco still keeps the site updated while appreciating that he doesn't have deadlines. His wife collaborates with him on the project. The site's homepage relies on images to identify the films in the database — a strategy that mirrors Velasco's visual memory.
"We include the quotes that we consider most relevant, so chronologically reading them is like watching the movie again very quickly," Velasco says. "It also creates a unique product because by having the sentences out of their context, you can appreciate how good the script is."
And it's an excuse to stay up-to-date on films. Some of his recent favorites include Another Round ("I really like the theme of freedom and playing with reality"), The Broken Circle Breakdown ("Romantic, depressive, impossible-not-to-cry drama"), and The Secret In Her Eyes ("An Argentinian crime drama with an excellent script").
Related: Longhand Pencils Creator Uses a DreamHost Site to Push Pencils and Pop Culture
Hobbies and what's next
In his work-from-home life of simplicity, Velasco is never short on passion projects. Along with working for Monday Lovers clients and running this movie quotes website, Velasco loves taking and sharing photos of food his wife prepares (and eating it too, he adds) — plus producing a live video podcast called "Juego de Pomos."
"The name comes from the Game of Thrones series," he explains. "A pomo in some regions of Mexico is a bottle that contains alcohol. In 'Juego de Pomos,' women talk and drink while analyzing series and movies. Sometimes they burp and swear, the content is very good as their team is composed of an all-female ensemble of writers and visual artists."
Related: How to Start a Podcast With WordPress
While waiting for their next chance to visit Japan, Velasco and his wife enjoy life with their two rescue dogs. "They are a very important part of our life and we love them," he says. "We work for them. One of their advantages is that they are portable because they are small and they remind us every day of going out for a walk, to live in the present and enjoy ourselves, we often say that they are the ones that walk us." Life is just better, he adds, with dogs around.
"If you want to learn and join a community of wonderful people, I highly recommend the WordPress community," Velasco says. The active WordPress community and popularity of the platform means that if you come across a problem, more likely than not, someone has already solved it. "The best way to learn how to use WordPress," he adds, "is to make your own sites."