How This DreamHost Customer Grew a Photography Business with a Vibrant Website
Eleven-year-old Jenn Emerling looked through the lens of her pink 35 mm camera and composed her shot: a landscape in Grand Teton National Park with a herd of bison dotting the sunset-drenched grassland.
That moment, she says, has always stuck with her. It was the first time she mindfully took a picture, and it turned out to be the beginning of her love of visual storytelling. Emerling, now a professional photographer who specializes in destination weddings, uses DreamHost and WordPress to keep her website, www.jennemerlingweddings.com, as flawless as her shots.
We Support Your Dream
Whatever your online goals, DreamHost will be right there with you, making sure your site is fast, secure, and always up. Plans start at $2.59/mo.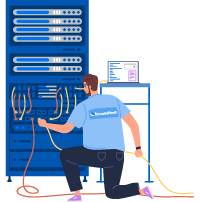 Wanderlust and Western Roots
Emerling credits her father's insatiable wanderlust and the relentless Fresno, California, summer heat for her family's annual road trips through the West.
"These trips were far and away my happiest memories as a child, and my interest in photography was initially sparked while visiting America's national parks," she recalls.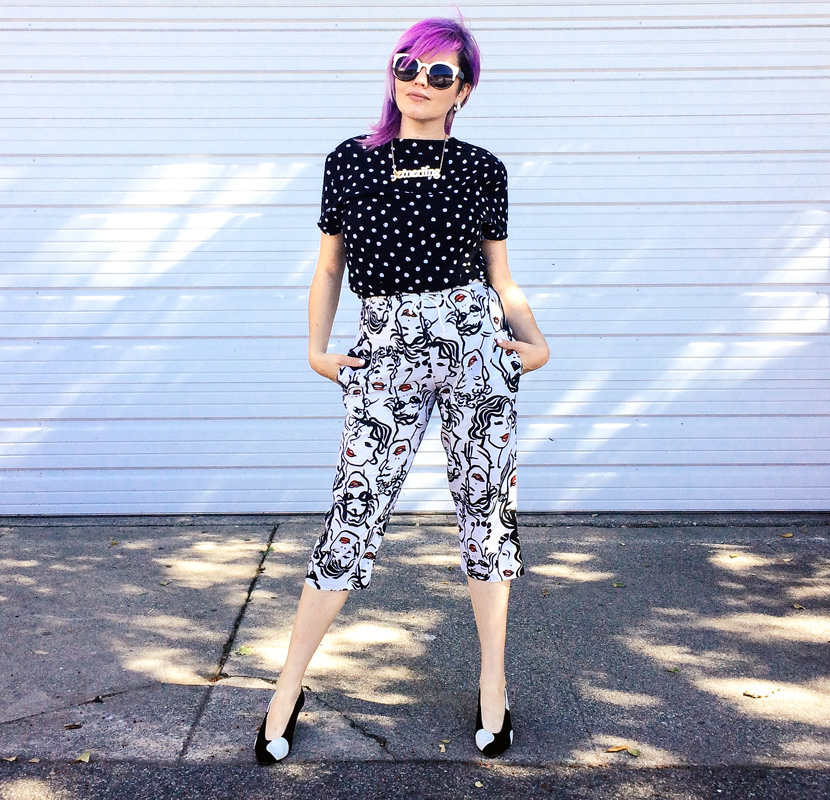 What started with a snap of some bison in Wyoming now sends Emerling around the globe. From capturing a wedding reception in the south of France to logging more than 30,000 miles on the road the last few years to visiting 36 national parks and monuments, Emerling's career keeps her on the go.
"Almost every weekend you can find me photographing a wedding, usually of the destination variety," says Emerling, who is based in Los Angeles. "My weeks are highly varied — sometimes I'm hopping around Scandinavia or the American West, and sometimes I'll be home editing for long hours in between local shoots for restaurants, various portraiture, editorial content for magazines, product, or just experimenting a new idea with some creative friends."
This summer Emerling is taking a six-week sabbatical from wedding photography and hitting the road again to shoot her personal project, See America First, an ode to national parks.
Giving Photography a Shot
Emerling is quick to point out that her crushes on all the boy bands and on Leonardo DiCaprio often put her interest in photography in the backseat during high school. But her teenage daydreams started to shift from eye candy to visual arts in her photography class.
"Ever the art nerd, I would routinely spend my lunch breaks and after-school hours experimenting with making prints in the lab instead of going to Prom or Homecoming," she recalls. "It wasn't until I went to college at Brooks Institute of Photography and got my BA in visual journalism that I knew I wanted to be a visual storyteller for a living, and that's what I've been doing ever since."
Building her photography business has required big sacrifices and a lot of hustling. Emerling credits her mentor, entrepreneur Michael Antonia of The Flashdance, for sharing advice on marketing, networking, professionalism, and unapologetically championing her artistic voice while also making clients happy.
"I have poured myself completely into it in order for it succeed and still have to hustle to this day," she admits. "Ultimately, though, there's no other path that is better suited for me than running my own business. I have a fiercely independent, leadership personality that drives me to take charge of my own life instead of answering to someone else."
Getting the Most with DreamHost
Emerling hired designer Emma Brooks to help her wedding photography website come to life.
"She took every crazy idea I threw at her and translated it into something sophisticated and beautiful that showcases my personality and complements my work better than I could have ever imagined," she says.
Emerling wanted the website to show her vibrant style and knew that a standard site wouldn't convey that message.
"I wanted my visitors to know right away that they were meeting someone who is bold in her work and in her in life," she says. "I told Emma I did not want it look like a wedding photographer website but rather the website of an artist who happens to shoot weddings. Since I pride myself on being a color photographer, I wanted the website to be drenched in color."
The hued website, which is powered by WordPress, has proven to be a huge success.
"It has attracted one dream client after the other, largely because of its unique qualities, and it makes me stand out while simultaneously reflecting my authentic voice as an artist," she says.
Emerling then turned to DreamHost to fulfill her need for reliable hosting.
"Setting up an account with DreamHost was the best decision I ever made for my websites," she says. "I own several domains, and managing them plus my hosting needs through DreamHost is super easy and effortless."
Emerling says she appreciates the support from customer service representatives and from the tutorials in the DreamHost Knowledge Base.
"I love that DreamHost has one-click WordPress installs, which make setup a breeze!" she says. "The interface is the most user-friendly platform I've ever worked with after 10-plus years of trying out many other competitors. I'm a happy, loyal, lifelong customer."
Want to Meet More Awesome Site Owners?
Subscribe to the DreamHost Digest for inside scoops, expert tips, and exclusive deals.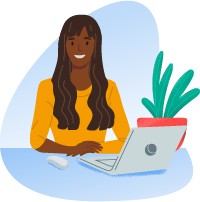 Eyes Wide Open
Emerling, who says she's heavily inspired by contemporary art, is also energized by the people she's seeing through her lens.
"While my aesthetic approach is rooted in color, strong composition, bold and clean lines, and abstract thinking, none of that matters if I'm not also capturing the personality of the people who hire me," she says. "I try to be very thoughtful about who my clients are, what makes them tick, and what they connect with."
Emerling says she tries to tap into their personalities and make them feel like they can be themselves in front of the camera.
"While I have some tricks up my sleeve, my approach is never formulaic," she explains. "Every wedding and every couple are different, and since I believe that should be celebrated, I adapt my photographic approach to best complement who they really are."
The picture-perfect results aren't the only rewards of her demanding career.
"Being a photographer means I get to meet people I may not have otherwise met, and travel places I wouldn't otherwise get to discover," she says. "Photography is the best tool I have to share in the humorous, blissful, complex, ordinary, and extraordinary nature of humanity."