A Beginner's Guide to Affiliate Marketing
There's no shortage of ways you can make money online. However, few are as flexible and rewarding as affiliate marketing. If done right, it can be a lucrative way of earning an income by producing creative and valuable content.
In a nutshell, affiliate marketing enables you to monetize your content by promoting other companies' products using affiliate links. When somebody buys a product or service based on your referral, you earn a small commission on that purchase.
In this article, we'll introduce you to the basics of affiliate marketing and discuss how it works in practice. We'll also show you how you could benefit from using it and give you some help in getting started. Let's begin!
Affiliate Marketing for Beginners
Start by powering your site with DreamHost. Our automatic updates and strong security defenses take server management off your hands so you can focus on growing revenue.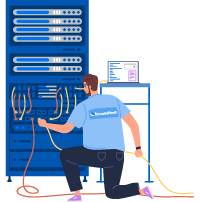 A Brief History of Affiliate Marketing (And How It Works)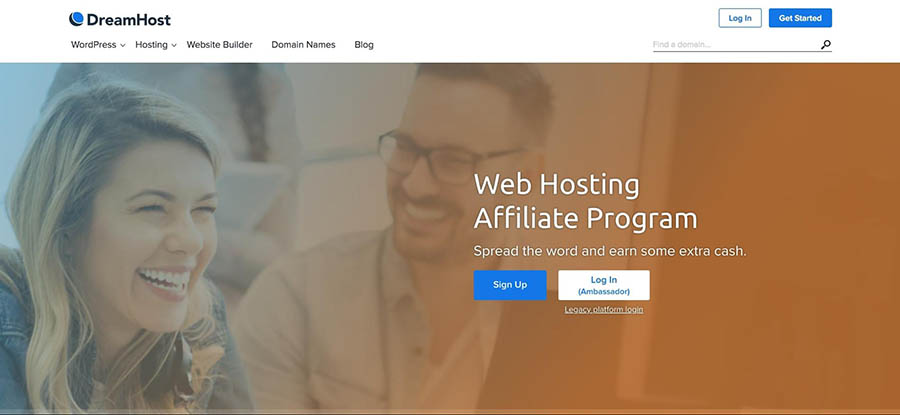 Monetizing your website doesn't have to be a difficult or compromising endeavor. In fact, it can be incredibly rewarding, both from an economic and creative perspective. Plus, it doesn't require a lot of the legwork involved in other methods of making money online.
Affiliate marketing involves promoting products from external vendors on your own website. While definitions sometimes vary, there are generally three or four parties involved in an affiliate setup. Since these terms can be confusing, let's take a moment to clarify the 'who's who' of affiliate marketing:
The affiliate.

 Also known as 'the marketer,' this is the person running a site that contains affiliate links. The affiliate receives a commission on each purchase made by visitors who found a product by clicking on one of their links.

The consumer.

This is a visitor on the affiliate site, who clicks on an affiliate link and completes a purchase (whether that's the original item being promoted, or something else from the same company).

The network.

 This refers to the internal or third-party platform that the affiliate program is operated on. This means they're the ones providing the links that the affiliates use and paying the affiliate their commissions.

The merchant.

 This is a company that sells products being marketed by the affiliate. In many cases, the merchant and the network are the same, as some companies run their own affiliate programs. For simplicity, we'll be combining these last two entities throughout the rest of our discussion here.
If that still sounds a bit confusing, let's look at a typical real-life example of how an affiliate sale might work:
An affiliate publishes a blog post on their site. The post is a review of a pair of sneakers, which are sold by the merchant.
At the bottom of the post, the affiliate includes a link that leads to the sneakers' product page.
A consumer reads the blog post and, intrigued by the review, clicks on the affiliate link.
Once on the merchant's website, the consumer decides to purchase the sneakers.
The merchant earns a profit off of the sale and shares a portion of that money with the affiliate.
You might be curious about how the merchant knows which affiliate is responsible for the purchase. That's actually the easy part since every affiliate is given a unique link that tracks each product they promote. This lets the merchant track all referrals using cookies to ensure that they know exactly how much money they've earned thanks to each affiliate (and what to pay them in return).
How Affiliate Marketing Can Benefit You
The potential to earn money by simply sharing links probably sounds tempting already. However, affiliate marketing comes with a whole host of advantages beyond the obvious one. Let's take a look at some of the main ways being an affiliate marketer can benefit you and your site.
First of all, it's a low-risk and inexpensive business. The bare minimum for getting started as an affiliate is having a blog, a website, or even just a social media profile. This makes it a very cost-effective method for earning money. It also means you don't have to commit a lot of cash up-front since you can start small and grow your marketing efforts over time.
Another compelling aspect of affiliate marketing is that it lets you be creative, and provide something genuinely useful to your audience. Since you can use affiliate links pretty much anywhere, you can set up a review site, publish long-form articles, or even produce video content. Since you're promoting other companies' products, you don't even need to worry about actually creating, shipping, and supporting the items yourself.
Affiliate marketing also gives you the freedom to choose what you promote. In other words, it offers you the luxury of being picky. Not only do you get to decide precisely which programs to work with, but in most cases, you'll even select the individual products and services you want to promote. As such, you always have full control over what's featured on your site.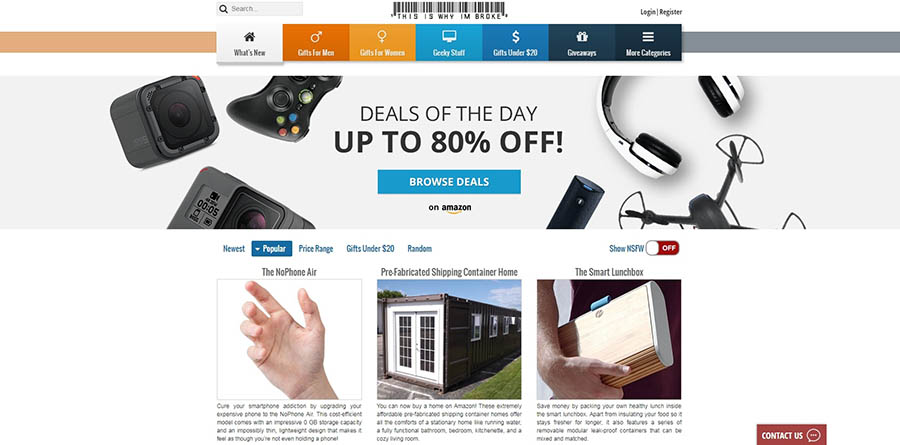 Last but not least, affiliate marketing can be very lucrative (although keep in mind that it's not a get-rich-quick scheme). Since you're earning a percentage of every sale you refer, there's no maximum ceiling for earnings either. This means that if your affiliate site takes off in a big way, you could potentially end up making a great passive income.
With all of that in mind, you should have a fairly clear idea about whether affiliate marketing is something you'd like to get involved with. For many people, the benefits speak for themselves. However, before you start posting affiliate links, there are a number of things you'll need to bear in mind.
What to Consider Before Becoming an Affiliate Marketer
Affiliate marketing definitely provides some impressive benefits, but that doesn't mean you can jump in without preparation. To ensure that your work as an affiliate isn't wasted, you'll need to do a bit of planning and be aware of the potential drawbacks.
We're going to talk about some of those considerations in more detail later on. However, here is a brief overview of what you'll need to do:
Find the right niche.

 Your niche determines your site's subject matter, and by extension, what types of products or services you'll promote. As such, finding a niche that's both comfortable and potentially lucrative is vital.

Understand how to

disclose your affiliate links

.

 It's imperative that you let visitors know your site contains affiliate links. Affiliate links come under the Federal Trade Commission's guidelines of endorsements, after all. Plus, being transparent is a smart way to improve trust in your website and business (not to mention sales).

Avoid

'affiliate theft'

 at all costs.

 There are several illegitimate methods of increasing your commissions, which are collectively referred to as 'affiliate theft' or 'commission theft.' As such, you'll need to make sure you only use proper, disclosed links at all times. Otherwise, you might end up like the scammer who used affiliate theft to steal $28 million from eBay.

Understand that being an affiliate is not 'selling out.'

 By promoting other companies' products, you're nothing but a pawn in their marketing schemes, right? While some people assume this, it really isn't true. In fact, a key characteristic of most successful affiliates is that they provide honest and insightful content to go along with their links. Since you choose what to promote, there's no need to bend the truth or connect your name to poor-quality products.

Be patient.

 Finally, affiliate marketing rarely leads to overnight success. Instead, it usually requires a lot of time and effort to slowly generate traffic and build an audience. This is especially true if you're starting with a new or low-traffic site. It's essential that you don't expect quick results, and are ready to put in the work needed to grow your site and commissions.
If you take some time to consider the above points carefully, you'll start off prepared and with realistic expectations. This will give you a solid foundation upon which you can build your affiliate marketing career.
Get Content Delivered Straight to Your Inbox
Subscribe to our blog and receive great content just like this delivered straight to your inbox.
Affiliate Marketing for Beginners (In 3 Steps)
As we've already mentioned, affiliate marketing has a relatively low barrier to entry. To help you get started quickly, we're going to walk you through the first steps for turning your site into an affiliate marketing success.
Step 1: Choose a Suitable Affiliate Niche
If you're starting a new affiliate site, you'll need to consider what niche you will work within. Your site's niche determines what type of content you create, who your target audience is, and which kinds of products you will promote.
Naturally, it's crucial to choose a niche that's financially viable. This means you need to find a subject that enough people will be interested in. That may seem tricky, but there are actually a lot of options you can choose from. Performing keyword research is also a smart idea at this stage, to find out what keywords are driving the most traffic via search engines.
However, this step isn't just about finding the niche that pays the most. To be successful, you should also aim for a niche that suits you personally. If you already have some knowledge and interest in your chosen area of focus, you'll be in a position to create authoritative and engaging content to go along with your affiliate links.
You'll also have a better understanding of your target audience's needs and desires. This is essential since it helps you build trust with your visitors. If they feel like they can rely on your judgment and recommendations, they'll be more likely to click on your links and make purchases based on your suggestions. Therefore, the best niche will have plenty of potential consumers and will be something you can create knowledgeable and trustworthy content about.
Step 2: Find and Sign Up for the Right Affiliate Programs
Once you have a niche and site ready to go, it's time to look for affiliate programs. As we mentioned previously, many programs are run directly by a merchant, with the goal of promoting their own company's products.
When deciding which programs to sign up for, you should first look at what products they want you to promote. Most importantly, they'll need to offer products that are popular in your selected niche. Therefore, look for brands that speak to your target market, and see if they offer affiliate programs. For example, if your site is about running websites, you could look for web hosts with their own affiliate programs.
In addition to merchant-driven programs, there are also dedicated affiliate networks, such as Rakuten, Awin, CJ, and Pepperjam. These programs encompass several different merchants and thousands of products. This gives you access to multiple types of products, without needing to join lots of programs. Even eCommerce giants like eBay and Amazon have their own successful affiliate programs.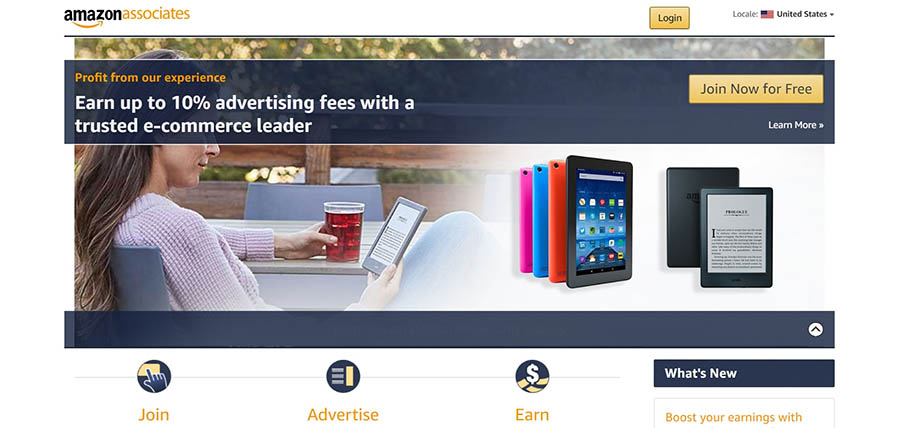 Naturally, it's also important to find programs that will pay you well. After all, you're putting a lot of effort into promoting the merchants' products, so you should see a fair share of the profits. Before you sign up, it's also a smart move to research each program and see what experiences other affiliates have had.
You might even find it useful to seek out an affiliate community, such as Wealthy Affiliate. There, you can get advice and help from those who have been publishing and marketing for a long time. This can be particularly helpful when you're a novice. Then, in a few years' time, you might be the one helping another beginner get started.
Step 3: Add Affiliate Links to Your Site
At this point, you've signed up for the best affiliate programs in your carefully chosen niche. Now it's time to really get to work, which means sharing your affiliate links. Of course, how you actually implement these links on your site will vary, depending on what type of content you're creating.
For example, if you're running a review site, it makes sense to place relevant affiliate links within your reviews. The simplest way of doing this is just to include them as text links in the content itself. However, this approach can be seen as misleading, since it's less clear that you're promoting the products in question.
A better technique is to keep your links slightly separated from your main content. For instance, you can place them towards the end of each relevant post. The film site Birth.Movies.Death does this by featuring boxes with related products underneath its articles.

You can see a similar approach taken by OutdoorGearLab This site places links to each product's page alongside the pricing information in its reviews.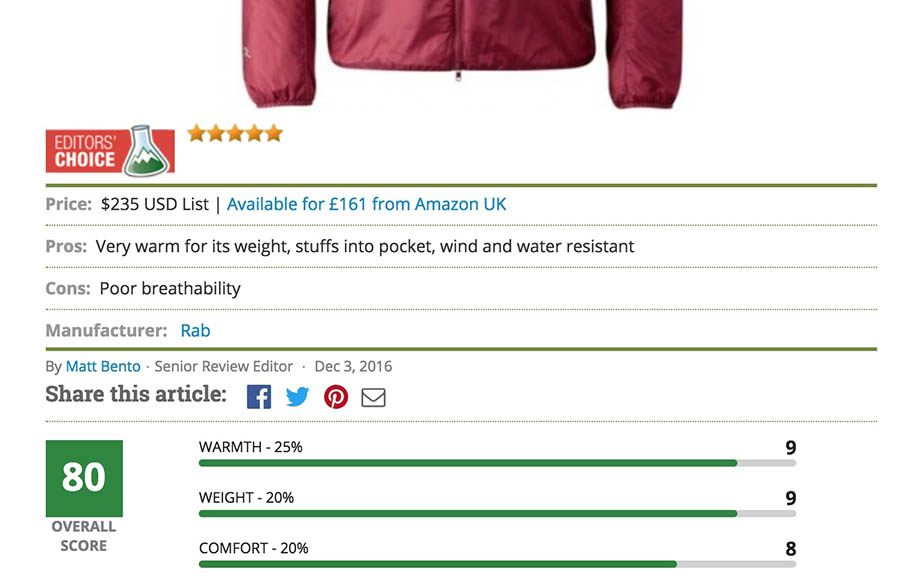 Some affiliate programs will also provide you with assets, such as banners, that you can use to promote products. This might be more suitable if you want to keep your marketing and content clearly separated.
As with your niche, your approach to implementing links will depend on your site's purpose. Feel free to experiment with different strategies, but always remember that your focus should be on providing value to your audience. If you fail in that task, visitors won't trust you, click on your links, or return in the future. Make sure you write quality content, therefore, and keep an eye on your conversions to see what's working (and what's not).
Finally, we once again want to stress the importance of disclosing your affiliate links. This is a crucial part of complying with the endorsement guidelines provided by the FTC. Violating these guidelines could lead to legal action, which is naturally something you'll want to avoid at all costs.
As such, you should provide information about your links' nature and purpose, which you can do by creating an 'affiliate disclosure' statement. The notice should be unambiguous, and clearly visible anywhere affiliate links are used. This will keep your site out of trouble, and help to promote trust with your audience.
Affiliate Marketing 101
The trouble with trying to make money online is that you're rarely given the opportunity to be creative or to work with something you feel passionate about. In that sense, affiliate marketing is unique. This marketing technique enables you to monetize your own site, choosing exactly what products to promote and how.
Ready to start your own affiliate marketing website? Consider DreamPress, our managed WordPress hosting solution. With automatic updates and strong security defenses, DreamPress takes server management off your hands so you can focus on what you do best: selling products. Learn more about plan options today.