5 Things to Look for in a True Managed WordPress Provider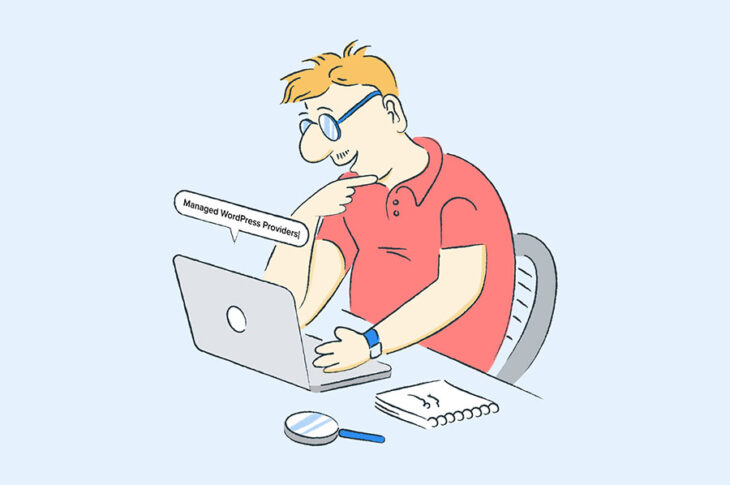 Managed WordPress hosting is all about the finer things in life. It doesn't matter if you're an expert in how to use the popular content management system — managed hosting providers roll out the red carpet and invite you to sit back and enjoy a lavish feast of features built to improve your WordPress experience.
At least, that's what it's supposed to be.
Because WordPress commands more than 60 percent of the content management system market, web hosting providers salivate at the chance to tap into the passionate user base. Plus, because the various intricacies of the WordPress platform can quickly intimidate new or aspiring owners, customers often look for all the help they can get — even if they don't really know what they're receiving.
Those two ingredients make for a sour-tasting recipe in which some web hosting providers simply relabel their generic, run-of-the-mill shared hosting plan as the almighty "WordPress hosting" plan newbies should be looking for. Potential customers are lured in by the savory scents wafting from the kitchen, typically represented by rock-bottom prices and trumped-up features that are actually pretty standard (one-click installations or automatic updates, anyone?).
However, true managed hosting experiences tailored to the ins and outs of WordPress can save site owners or entrepreneurs countless hours of overseeing and maintaining their hosting environments. The truly upgraded hosting service takes care of tedious, mundane processes while improving website performance, toughening server security, making your life easier, and often contributing back to the WordPress community that brought us here.
So how do you tell if your managed WordPress hosting provider is Prince Charming or just a Beast? Well, be our guest and put our service (cough, cough, DreamPress) to the test as we lay out the five key ways a worthwhile and caring managed hosting provider should earn your business.
We Make WordPress Easier for You
Leave migrating your site, installing WordPress, managing security and updates, and optimizing your server performance to us. Now you can focus on what matters most — growing your business.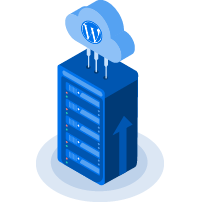 1. Shared

and

WordPress Hosting Plans (They're Actually Different)
Don't get us wrong, we love a good bargain. Shared hosting is typically cheaper than managed WordPress plans, and the service does come with the basic tools most people need to start a WordPress site. The platform's popularity makes WordPress a star of the standard one-click installation script libraries and knowledge-base tutorials.
As we said before, though, just because you can have a WordPress site appear at your domain name does not mean that you have bona fide WordPress hosting. Although the low prices and supreme simplicity appeal to beginners and first-time site owners, developers, and other tech-minded folks should have their sights (sites?) set a little higher.
High-performance solid-state drives are no longer enough to brag about WordPress-optimized performance. When shopping for a new managed WordPress hosting plan, make sure to also look at a company's shared hosting service — are they the same? Some hosting companies will blatantly try to push the same exact configurations and services, possibly even for the same affordable rate.
Sneakier hosts will repackage their shared servers and advertise them slightly differently to appeal to those who know the basics of WordPress. The companies will hit on hot topics like speed, security, and support, without offering much in the way of specifics. Or the features they do mention aren't quite as impressive as those you'd find with true managed WordPress experts. Keep an eye out for these features:
Automatic updates:

 This has actually been a standard part of WordPress since 2013.

SSD Storage:

Improved storage performance is great — SSDs combined with caching tools, however, is even better.

SSL certificates and malware scans:

 Any security measure is better than none, but we prefer web application firewalls that cover specific WordPress vulnerabilities.

Knowledgeable WordPress support:

 Sure, all the support agents are familiar with WordPress, but are they experts?
Now, don't get us wrong — we actually offer all of these features. But we have more to back it up. Even though managed WordPress hosting may cost more, our signature features, including server-level and object caching, Nginx web server, WP-CLI, and upgraded cloud infrastructure provide lots of bang for your buck.
2. Performance-Boosting Hardware and Software

Upgraded cloud infrastructure, you say? Why, yes — providing virtualized, isolated hosting environments is the first step we take in crafting our DreamPress hosting. Instead of crowded shared servers, where sites compete for resources and one compromised site can affect hundreds or thousands of others, we give managed WordPress hosting customers more room to grow.
By relying on cloud-based redundancy, these environments also offer increased stability and reliability. Cloud hosting is inherently faster than shared servers, and we take it a step further by adding multiple layers of caching.
Caching essentially involves storing website information for later use instead of loading each page from scratch every time a visitor wants to see it. In addition to the standard caching operations expected on modern servers and operating systems, DreamPress introduces a variety of caching efforts targeted at improving the performance of WordPress-specific technologies.
Starting at the server level, OPcache saves parts of the PHP code behind WordPress, meaning we can load your site without making PHP compile and run every time. Interestingly, introducing OPcache brought about a 15 percent reduction in energy consumption, helping our servers run more efficiently.
Extra WordPress speed comes from solutions both simple and complex. As we mentioned before, SSDs can double the speed at which data is accessed compared with traditional hard-disk drives, and content delivery networks put your website files as close as possible to your visitors. Additionally, DreamPress includes Google's Brotli compression software to reduce the size of site files, along with the high-performance Nginx web server and HTTP/2 and HTTPS protocols.
3. Staging Environments, Themes, and Other Design Tools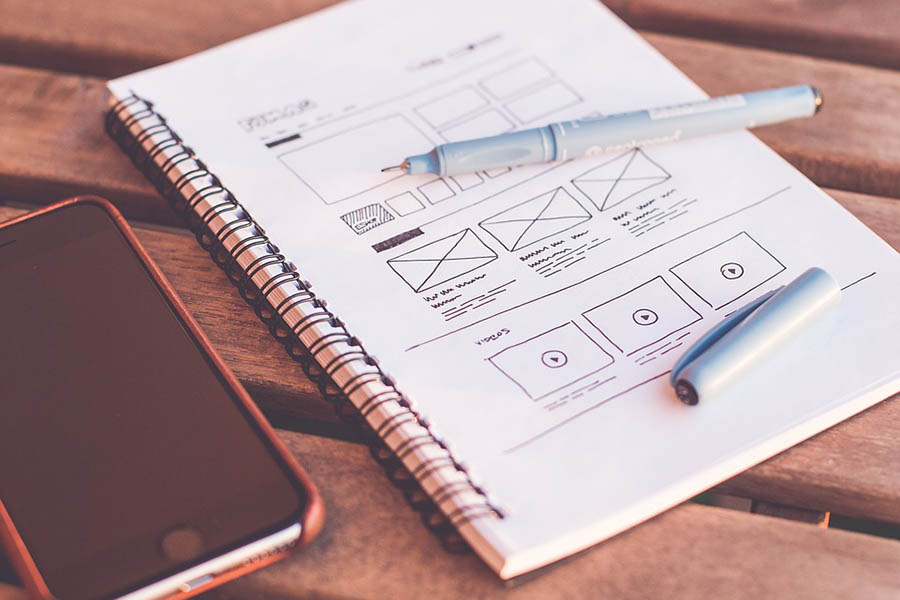 Once the infrastructure stage is set, here comes the fun stuff associated with designing, developing, and launching your website. A quick, easy indicator that a managed WordPress host is providing meaningful improvements to the WordPress site owner, users, and their visitors is the presence of user-friendly tools that make the site customization phase more enjoyable for developers and easier for beginners.
We give you a hand-picked selection of themes that serve a variety of industries and were chosen for having strong source code, modern design elements, and forward-thinking features.
Whether you're starting from scratch or preparing to redesign your current website, be sure to consider the hundreds of themes available in Jetpack, the design, security, and marketing plugin included and pre-installed with all DreamPress plans (Plus and Pro customers can enjoy the Professional version of Jetpack, while regular DreamPress users have the free version).
Even better, Automattic vouches for the themes as the parent company of both WordPress and Jetpack — they may know a thing or two. You can easily find the theme of your dreams by searching by a particular feature, dominant color, layout scheme, or keyword. From there, the WordPress customizer and, eventually, the Gutenberg editor will make it a breeze to implement the final design tweaks.
As you set out crafting your website and user experience, staging environments can become extraordinarily helpful for comparing different options, layouts, ideas, and customizations. Staging sites (which are also sometimes called testing or development sites) are standalone copies of your website that are not visible to the public. Here, you can try out new themes, test bug fixes, make sure updates don't break anything, and perfect new ideas. Staging environments help you avoid prematurely rolling out changes that may negatively affect your live website's performance or user experience.
Staging environments in DreamPress are included with the Pro package, but users can also house a test site on a shared hosting plan. Take a look at our Knowledge Base guide that lays out all the options.
4. Security Safeguards That Ward Off Attacks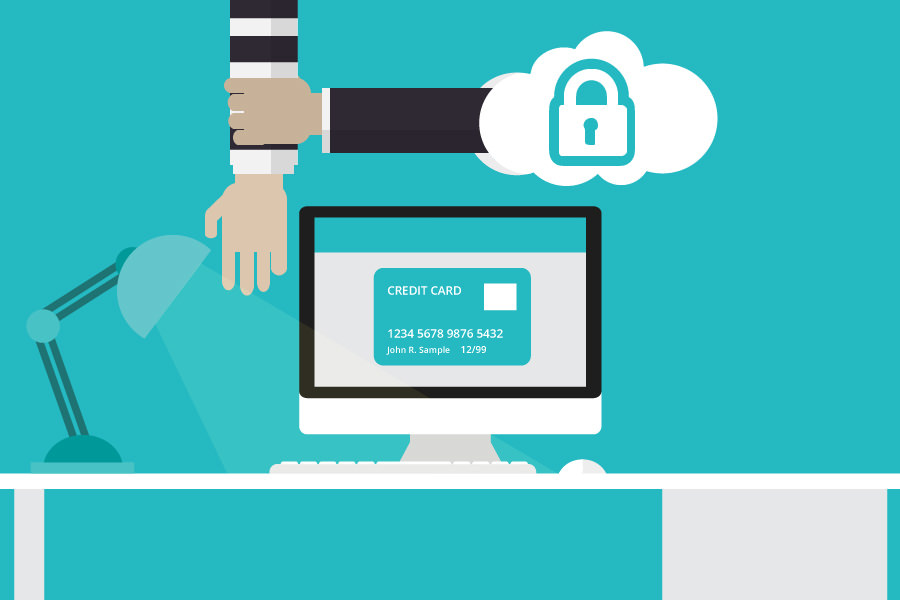 Because WordPress is used so frequently across the internet, powering everything from personal blogs to major business sites, the content management system is a huge target for hackers. Finding and exploiting a vulnerability in the back-end code can potentially compromise or grant access to millions of other sites running the same version of WordPress.
Yes, all those WordPress updates are annoying — but they're the crucial first step in hardening your site to fend off attacks. According to a 2013 study, more than 73 percent of the 40,000 most popular WordPress sites used a version of the software that contained known security weaknesses. As such, the automatic updates many hosts provide to their WordPress hosting customers is a vitally important safeguard. Given our close relationship and involvement with the WordPress Core team, DreamHost often deploys the latest software and security updates within hours of release.
However, that should only scratch the surface of security features available with trustworthy managed hosting plans. Free and configured SSL certificates, which encrypt the data passing between your website and its visitors, is another quick and easy step to take, as well as daily backups that enable you to quickly restore your site if it goes down.
These features are relatively standard in the world of shared hosting, and you definitely don't want to be without them. The same goes for services like server monitoring and malware or virus scans. We've built a lot of our own security tools in-house but are proud to offer free and premium versions of Jetpack to help different levels of customers secure their sites. The upgraded service includes automated malware scanning and security fixes, as well as spam filtering and protection against brute-force attacks.
However, the go-to indicator that a managed WordPress host really knows what it's doing is the inclusion of a web application firewall. In fact, DreamPress includes two of them. Web application firewalls, or WAFs, filter, monitor, and block HTTP traffic to and from specific applications. While regular firewalls act as a gateway between users and the entire server, WAFs are targeted and adjusted to the traffic specifically coming and going from WordPress. By tailoring security to the software behind your site, you can directly prevent attacks like SQL injection, cross-site scripting, file inclusion, and user error.
5. Demonstrable Expertise and Open-Source Engagement
OK, so the managed WordPress hosting provider you're considering has made it this far. It can clearly talk the talk — but can it walk the walk? Expert-grade WordPress support is quickly becoming the new version of around-the-clock customer assistance. Particularly with the cost-cutting measures associated with delivering bargain-basement prices, some managed hosts look for shortcuts. Sure, there are support reps standing by, but you may need to wait awhile. Same goes for WordPress. Whoever you speak with will probably know more than most beginners, but will they still be able to help your site as it grows larger and faces more difficult challenges?
Look for more evidence that the hosting provider you're considering actually has the knowledge to help with your most challenging issues. For instance, we are proud to contribute back to the WordPress community with code contributions, WordCamp sponsorships, and industry insight. As such, we're one of only three web hosts WordPress recommends to site owners.
In fact, the open-source nature of WordPress — and other keystone technologies like Linux — is built into our DNA. Our founders bonded over the energy of community-based software and relied on Linux, Apache, and Perl to power the earliest tenets of DreamHost. "Embrace open source" is one of our company values, as well as the need to "give everyone a voice."