What Are the Benefits of Cloud Hosting?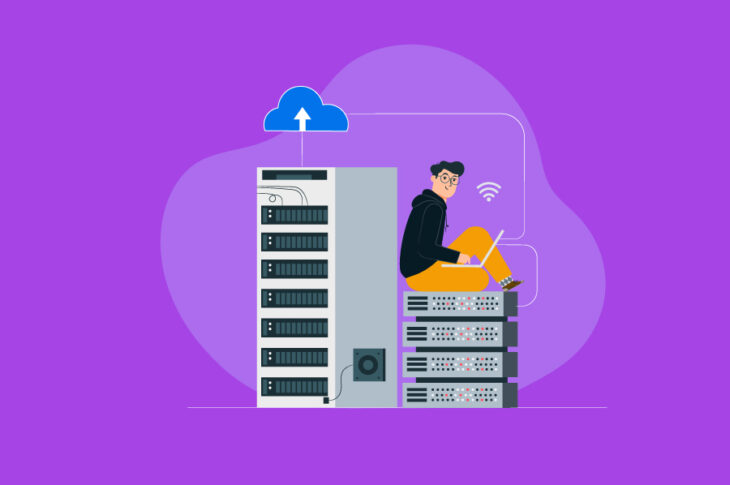 You've undoubtedly heard of "the cloud". Cloud computing uses distributed resources, like remote servers and data centers, to accomplish a range of tasks, from performing intensive calculations to serving up web page content on demand. But what makes cloud services superior to alternatives such as running your website locally?
Cloud hosting provides swift performance, accessibility, and safety for your website and its files. Furthermore, it's often an affordable hosting option with benefits that far outweigh any disadvantages.
In this post, we'll explain the key benefits of cloud hosting. Let's take a look!
The Cloud Promotes Business Continuity
Can you guarantee your in-house servers won't ever go down unexpectedly? Plus, do you have a plan for getting them back online quickly when they do?
There's no such thing as an entirely disaster-proof system. However, cloud servers minimize the adverse impacts associated with losses of service.
For instance, cloud computing data centers employ features such as backup power generation to ensure they continue sending information after utility failures. Many centers also incorporate advanced mechanisms designed to restart automatically, collect diagnostic information, and notify technicians of any ongoing problems.
These cloud hosting benefits heighten the ease of recovery. They also minimize time spent waiting to access information.
Your Data Delivery Speeds Increase
Content Delivery Networks (CDNs) host resource-intensive data, like images, streaming video, sound, and other media content. For instance, many eCommerce platforms use cloud-based CDNs for their product photos, reviews, and demonstration videos.
One of the biggest cloud hosting benefits that CDNs leverage is their ability to provide faster data access. Modern cloud hosting services can instantly detect which server is closest to a given user so that they receive content from the nearest source. In turn, this minimizes delays and page loading times. Using powerful cloud servers to distribute load also takes some of the burden off your local hosts and speeds up page requests.
Get Content Delivered Straight to Your Inbox
Subscribe to our blog and receive great content just like this delivered straight to your inbox.
Your Critical Services Are Accessible Anywhere
Cloud hosting benefits don't just apply to public-facing websites. They also play a huge role in provisioning data services for internal business use.
For instance, companies that operate multiple retail centers often host their sales software in the cloud. Then, their employees at individual facilities can instantly submit performance data to corporate headquarters.
You're Not the Only One Responsible for Security
Do you think keeping data safe will be harder when you're dealing with distributed cloud computing? On the contrary, modern hosting services have it down to a precise science.
The same robust cloud hosting principles that overcome natural disasters and service outages improve your security stance.
For instance, if you know that your server software and hardware already meets security standards like PCI, DSS, and HIPAA, you don't have to wonder whether the platform is suitable for secure payment processing or healthcare records storage. Although it's still important to operate your systems safely, choosing cloud hosting that fulfills the necessary requirements can put you on a better footing to deal with threats.
Improve Your Website's Performance With Cloud Hosting
Cloud hosting offers various benefits to your website and business. For instance, it can minimize downtime and improve your site's performance.
Furthermore, cloud hosting ensures your critical services and software will be available to employees in different locations. On top of that, the data itself will be generally more secure than with other hosting packages.
Are you ready to get started with cloud hosting? At DreamHost, our cloud server hosting plans offer customizable and scalable architecture, full root access, and open-source code. Sign up for Dreamhost today!
DreamObjects is an inexpensive object storage service great for hosting files, storing backups, and web app development.