Leveling the Web: 12 Questions with Accessibility Expert Gian Wild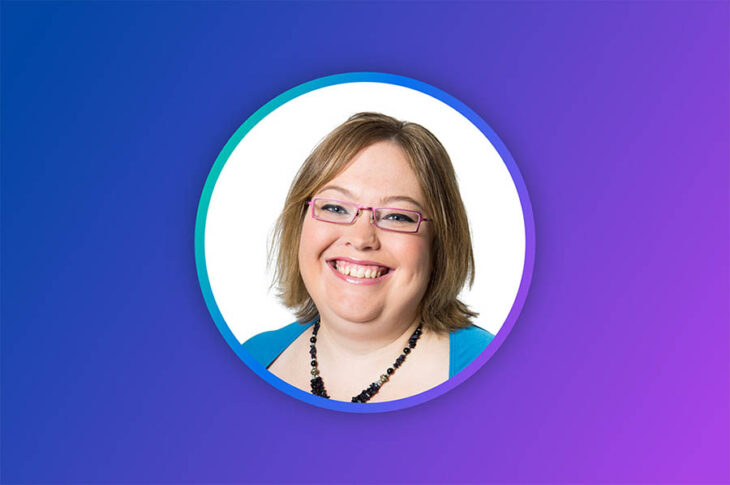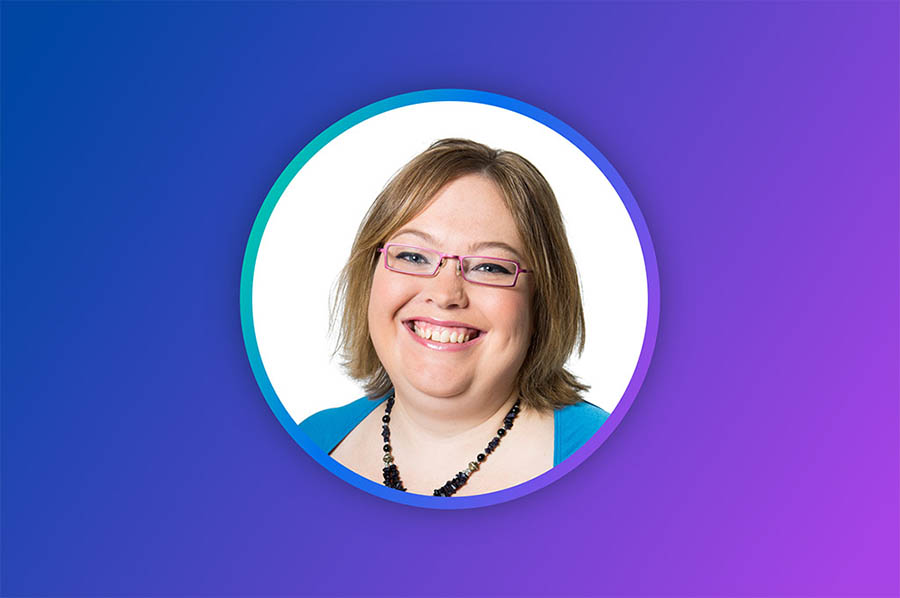 Gian Wild isn't waiting on the world to change — she's taking things into her own hands. As CEO, founder, and president of AccessibilityOz, a successful accessibility consulting company, she has put her heart and soul into her business and what it stands for.
Wild, who grew up in Melbourne, Australia, is dedicated to helping people succeed, especially those who have disadvantages, and she practices what she preaches professionally.
Because of her rigorous travel schedule — the result of speaking at conferences worldwide (the DreamHost team met her at a WordCamp) — she needs help tending her two dogs and cat. For several years, she's had housemates who look after her pets for her in exchange for rent. Wild does this to assist people who are in transitional stages of life, but she's quick to point out that it isn't all about her helping them.
"It really is a two-way street — we both get something out of the relationship and yet no money is involved," Wild says.
This is just one of the ways she trying to level society's playing field. The main way comes through her work of making websites accessible to people with disabilities.
"I think it is really important to question the things that we often take for granted in society. For example, why are people expected to work 40 hours a week? Why not 50? Why not a hundred? Why not 20? I think society was set up for a particular type of individual: white, hetero, cis, able-bodied, male, middle-class, married, and middle-aged," she explains. "Well, that's not the case for most people in society today, and I think that things need to change accordingly."
Wild's think-outside-the-box perspective has her working around the clock. Like DreamHost, she empowers those in the digital realm, and her insights just may help you see your website in a whole new light.
1. Let's start off with the basics! What is web accessibility and why is it important?
The web has changed people's lives significantly — we have all the world's information at our fingertips. We can communicate with people around the world, hear viewpoints that we have never heard before, and undertake activities instantaneously. The web is said to be a great equalizer.
However, people with disabilities can access none of this if the sites themselves are not accessible.
I believe in the societal model of disability — that society disables people with disabilities (by not providing ramps into buildings or accessible public transport, for example). We have technology that can greatly enhance a person's life by allowing them to do their own grocery shopping, their own banking, talk to people similar to them on the other side of the world, etc. If the developers haven't made that content accessible then it is really adding insult to injury.
People with disabilities are already disabled by the world around them; making online content inaccessible as well is, I believe, a violation of human rights. Imagine always causing some kind of electronic disturbance when handling computers or phones. And because of this disturbance things just won't work or take 10 times longer than usual.
Imagine how your life would change due to that — and how you would change as a person. Would you still be able to do the job you currently do? Would you be able to keep in contact with friends? Would you be able to watch your favorite TV show?
Now imagine that a tech company comes out with a phone that is much more robust and isn't affected by your electronic disturbance. That's the difference between inaccessible and accessible sites.
2. How did you become interested in this field?
When I was at university I worked part-time for one of the first web development firms in Australia. One of our clients was the Vision Australia Foundation (similar to the National Federation for the Blind in the United States), and I was tasked with figuring out how to make sure the website could be used by their constituents.
Because this was in 1998, there were no Web Content Accessibility Guidelines and the web was very different to how it is now; we had to go out and work with people with vision impairments to determine what they could and couldn't access. I then worked on the Victorian Accessibility Guidelines and the very first Australian Level AAA website.
3. How did AccessibilityOz begin?
In Australia, the government endorsed WCAG 2 in 2010, requiring that government and commercial organizations meet accessibility guidelines between 2012 and 2014. This meant there were a lot of organizations looking into accessibility in 2011. As I had worked in the accessibility industry for 12 years, many of these organizations contacted me about accessibility projects.
I was running Usability and Accessibility Services at Monash University at the time; my boss had just left, and I decided to move on. It took about a month to choose whether to build a company like AccessibilityOz or to work as a freelancer. I ultimately decided to start AccessibilityOz so I could provide more accessibility advice than was possible as just one person.
People who often find it difficult to find employment — people with disabilities, working parents (mostly mothers), and part-time workers — are actually often the best employees. They are loyal, efficient, and communicative.
When I started AccessibilityOz, I wanted to mimic the percentage of people with disabilities in the population in my own organization; across the world, approximately 20 percent of all people have some kind of significant disability.
I actively hired people with disabilities — and still do. Now 60 percent of our staff has a disability. We currently have 10 employees in Australia, the United States, and Europe and are looking to hire another three in the next month.
We do not succeed despite hiring people with disabilities; we succeed because we hire people with disabilities (and working parents, etc.). We succeed because we care about our staff. And it's difficult to say this, because often it is the companies that talk the most about how great they are to work for are, in reality, the worst companies to work for. But I believe it is true for us — it is important to me that AccessibilityOz is a fair and supportive workplace.
And I may work very long hours, but I don't expect my staff to do so!
Watch Wild's mobile accessibility WordCamp presentation on WordPress TV.
4. People say that you're passionate about your job and this field. What drives you?
I've never thought of myself as passionate, but I have been told many times that I am!
When I started AccessibilityOz I wanted to provide employment opportunities for people with disabilities, and even in the last couple of years, I have been horrified about the inaccessibility of many websites. I have always believed that making websites accessible is not that difficult and is a good business practice and a socially responsible thing to do.
5. Why is passion so important when it comes to careers?
Passion is incredibly important to my career — as a business owner, I work seven days a week, 52 weeks a year. It becomes very difficult to do this if you don't really believe in what you are doing. Occasionally I am exhausted and want to stop working, but it is my passion that keeps me going until things are done.
Want to keep up with Wild? Check out her website, LinkedIn profile, Twitter feed, or upcoming speaking engagements.
6. What kind of characteristics does it take for someone to be a successful employee at your company?
They need to be team players and care about accessibility. We all work remotely, and we have staff around the world, so they need to be self-motivated and able to work from home.
I am a big believer in hiring people with the right attitude and training them up as necessary.
In fact, we often don't hire people with a lot of knowledge about accessibility as we find that they test very differently to how we test for accessibility; sometimes unlearning skills is harder than learning skills! And, of course, we actively hire people with disabilities.
7. What should small-business owners be asking themselves in regards to web accessibility?
Being a small business owner, I understand that there are always too many things to do and not enough time (or money!) to do them all. However, I think it is important that small-business owners know that people with disabilities are just like other customers — having inaccessible content or functionality means that you are blocking some of your customers.
In terms of first steps, there are a bunch of free accessibility tools and resources, including WebAIM's WAVE, our Accessibility Factsheets, and OzPlayer (free for sites with less than 10 videos). Also, ask your web developers about accessibility and indicate that it is important your content is accessible.
8. What are some common mistakes?
In terms of common mistakes, the biggest mistake is thinking that you don't have customers or clients with disabilities. Twenty percent of the population has some kind of disability. If you could reach 20 percent more people, how much would you pay? Think about the money people spend on marketing, AdWords, SEO, etc. Perhaps spend your money on making content accessible?
9. Is there anything that companies can do to be more aware of accessibility issues?
There is a lot of information out there about accessibility. If you are a large company you will have staff with disabilities. Reach out to them; ask them what is inaccessible and what can be improved.
However, if you conduct user testing with them, make sure you pay them as they are truly accessibility experts in their disability field!
Consider appointing an Accessibility Champion that can go to accessibility conferences like the CSUN, M-enabling, the ICT Accessibility Testing Symposium, and Accessing Higher Ground and bring information back to the company.
10. Are there any aspects that companies just don't seem to understand?
People tend to overestimate how much accessibility will cost. And they often believe it is something done at the very end of a build. It is much more expensive — and there's a lot more rework involved — when a site is tested at the end, as opposed to throughout the project.
Also, people seem to think an accessible site is a boring site — or unusable. This is one of the reasons our website, AccessibilityOz, is so colorful: to dispel this myth.
Get Content Delivered Straight to Your Inbox
Subscribe to our blog and receive great content just like this delivered straight to your inbox.
11. How are you involved with WordPress?
We did an in-depth evaluation of WYSIWYG editors, and WordPress really came out on top in terms of accessibility support and compliance. I try to speak at WordPress conferences, and all the sites we build are in WordPress. We also have an accessible slideshow that can be installed in both WordPress and Drupal sites. I'd actually like to be more involved if I could find the time!
12. Ten years from now, what would you hope is different about the tech community?
With the advent of augmented reality and virtual reality, the world is really going to change. Often we see technology specifically designed for people with disabilities move into the mainstream; voice recognition is an example of this. What will be really interesting is how these new technologies will enable — or disable — people with disabilities.
I hope that these technologies greatly improve the lives of people with disabilities, but as I like to say, you don't accidentally make something accessible — you need to be aware and consider accessibility at all times.
If people ignore accessibility when creating these new technologies, they will be just as inaccessible as some of the content that is available today. Conversely, if people consider accessibility needs, it could change people's lives and give them the opportunity to engage in society in ways they have been unable to do.