A Step-by-Step Guide to Performing a Content Audit on Your Website
There's a reason Julie Andrews didn't sing about data analysis instead of whiskers on kittens and sticky snowflakes. Those things are nostalgic happiness-generators. Snowflakes and kittens give everyone the warm-and-fuzzies (unless you're allergic to cats). Way to not account for a huge demographic, Maria.
Alas, for most website owners, the only thing the words content audit produce is a shiver down the spine. That's probably why our beloved Sound of Music heroine didn't add data and spreadsheets to her list of favorite things.
Nonetheless, content auditing has long been viewed as an integral step toward hosting a successful website. Doing a content audit isn't simply a nice thing to do; it's something you absolutely *need* to do if you're looking to improve your website's success in the year ahead. And what better time to do that than right now?
Luckily, we've got you covered!
We want to make content auditing an experience that is as seamless and enjoyable as possible. Hence, our step-by-step guide to performing the content audit of your dreams. Peace out, dog bites and bee stings.
Doing a Website Content Audit?
Don't forget to review your hosting plan! We'll make sure your website is fast, secure, and always up so you can focus on creating quality content. Plans start at $2.59/mo.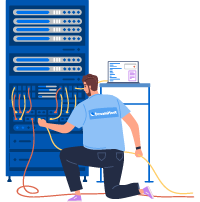 What is a Content Audit?
To put it simply, a content audit is basically what it sounds like: it's the process of compiling all of the content from your website(s) into a list in order to assist the production of all of your website's future content.
To break it down even further, there are three main components that make up an effective content audit:
Assessing what content was popular and effective

Figuring out ways to improve not-so-successful content

Devising a plan to create, implement, and publicize your content
What Purpose Does a Content Audit Serve?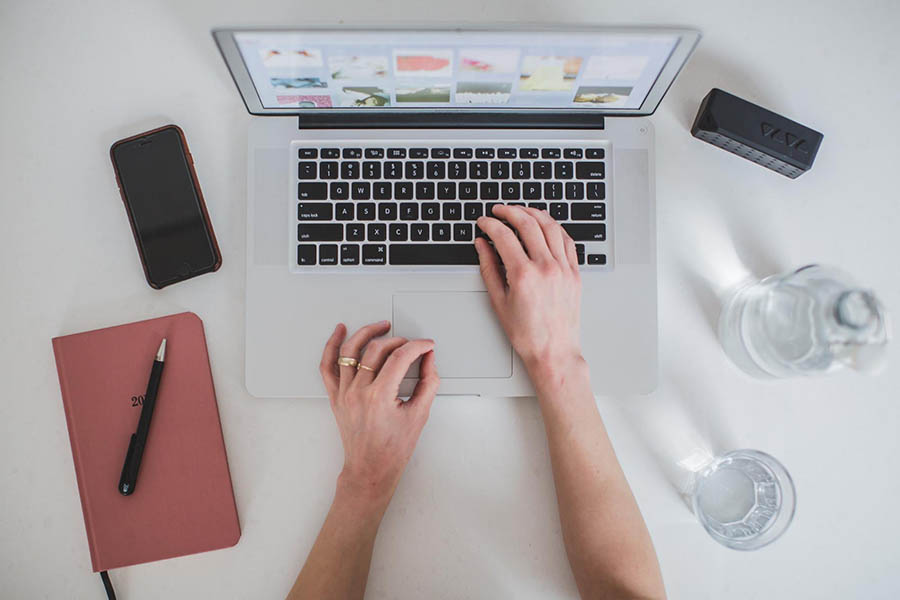 A content audit is a huge weapon in your marketing arsenal. It's more than simply an inventory of content you've put out over the year; it's a tool to help plan your upcoming year. Content audits look at the good, the bad, and the ugly:
What strategies were most successful in initiating page views?

What content produced the most viewer involvement — questions, comments, and shares?

What content proved to be the least effective?

What content is stale and outdated? Should it be updated or scrapped?
Content audits help you answer all these imperative questions (and more!). They're important because they allow you to move forward in an effective direction rather than aimlessly repeating and reusing past marketing strategies, crossing your fingers in hopes that they'll work.
Plus, a good content audit will help to keep your site fresh and relevant: two things that are essential in an increasingly digital world.
Before You Start a Content Audit
Before we initiate operation Step-by-Step Guide, it's important to assess a few aspects of your site to determine what kind of audit to perform (and why) and whether you need a content audit in the first place.
There are two closely related marketing efforts that require content audits: search engine optimization (SEO) and content marketing. If you employ either of these tactics to stimulate business, then performing a content audit is going to be an extremely beneficial endeavor.
That's because gathering a big-picture view of all of your content elements (e.g. URLs, keywords and phrases, word counts, etc.) will allow you to see how you can better grow your organic traffic. Plus, when you revise or improve content based on your findings, you're going to get an SEO bump in addition to creating something that resonates more with your audience.
Obviously, you want your level of influence and your market position to be increasing with each passing month, and taking stock of all of these factors through a content audit is a sure-fire method to level-up your success.
Now, one last thing before we plunge into the nitty-gritty stuff: a content audit isn't a ten-minute project.
It's a time-consuming process and requires a good deal of analytics and brain-power. As the old adage goes, don't bite off more than you can chew. Make sure you've got the resources and time to tackle this project. The rewards will be well worth the effort.
Short on time? Scroll to the bottom of the post for a quick trick to tide you over until you're able to do a more comprehensive audit.
The 4 Steps for a Successful Content Audit
1. Create a Spreadsheet of All Your Site's Content
We know, we know. All of your site's content?! It sounds daunting, and you probably just want to curl up under the covers and binge-watch The Crown right now.
But hit the pause button: sweet relief is in sight.
Compiling a spreadsheet with your site's data is actually much easier and more straightforward than it sounds. It just takes time.
An easy way to do this is to use an outline form when creating your audit. You might want to start in the very left column with the specific page or section and its URL. From there, you can branch out and list subsections and their URLs, and so on.
If the process of making your own spreadsheet leaves you feeling overwhelmed, there are plenty of sites that offer templates to save you from doing extra work (and/or pulling your hair out):
CoSchedule, a site known for its great marketing calendar, has a

free template

to use for a content audit. You have to sign up as a site member before you can access it, but the process is quick and painless.

If you're an avid Google Sheets user, there's a

Google Docs template

that you can use. Google Sheets was designed for sharing and multi-person editing so this template is especially handy if you need to distribute your audit among a number of other people.

The 4 Syllables content audit template includes an example tab showing what a content audit looks like.
The

4 Syllables

content audit template is the easiest to get your hands on. It doesn't require signing up or giving your name; all you have to do is click on the link to access it. It comes equipped with the template

and

an example so that you can assess whether your audit is coming along as it should.
2. Personalize The Data You Collect
Now that you've set up and organized your spreadsheet, it's time to dig a little deeper.
There are several indicators you can track when performing your content audit, but you also don't want to end up with a ton of information that you're never going to use. To avoid being bogged down with unnecessary stats, narrow your focus to one or two specific issues. Here are some ideas to help you get started:
Functionality
Are there any broken links on your site?

Do all linked images and videos work?

Do videos and images display properly?

Do you have the

right hosting plan for the job

?
Readability
Does your content score well on

the readability scale

?

Is it aesthetically pleasing?

Does your site have enough white space to give the reader visual breathing room?

Are you using headings and subheadings properly?

Do the fonts work

on all browsers/devices?

Is your content coherently organized?
Usability
Relativity
Is the content engaging?

Is it still relevant or timely?

If outdated, could the content be updated or repurposed?

Does it resonate with your target audience?

Does it get

shares, page views, or likes

?
3. Gather the Data
Congrats! You've done the basics of content auditing. Not too shabby!
Once you have the foundational steps done, it's to get into the real meat of the content audit: the gathering. Er, gathering data, that is — not the 2003 horror flick. As a web hosting company, we're not exactly sure how to provide a step-by-step guide to battling the supernatural.
When it comes to gathering the data, there are several different tactics you can use.
Manually Entering Data
This is the simplest method for gathering data if you have a small site. Arguably, the most important part of a content audit is getting the URLs into your spreadsheet correctly. The reason? This will enable you to quickly check out that page and keep track of what changes you've made. Plus, if you decide to go back later and revise those changes or add to your audit, you'll have an easy reference point.
Using a Web Crawler
If you're working with a bigger site — think more than a dozen or so pages — and you fear your fingers may fall off from excessive copying and pasting, you may want to consider using a web crawler to quickly gather information.
A web crawler, such as Screaming Frog, is a resource that quickly filters through your site and gathers specified data. The process of using a web-crawler isn't as self-explanatory as manually entering data, but again, if you've got a large website housing a lot of content, the time it will save you could make it worth the initial effort. Here's a sample of the information a web crawler can pull for you:
Page URLs

Title and Title Length

Meta Description and Length

Major Headings

Broken Links

Word Count
Web crawlers often compress all that data into a CSV file, so make sure to download it, then add the goods to your content audit doc.
Use a Paid Tool
There are a ton of great SEO tools on the market that can help you gather this data quickly, however, we recommend Semrush.
Semrush offers a content marketing platform that is built to improve and audit your existing content, finding content gaps and popular ideas that resonate with your audience. If you connect your Google Analytics and Google Search Console accounts to Semrush, the level of your data will become all-inclusive with user behavior metrics. See how your articles perform, which ones you need to rework, and get key SEO recommendations for your target keywords based on your Google top 10 rivals.
We love this tool so much and we've worked out a special 14-day Guru trial for you so you can see if it is a good fit for your site!

4. Analyze Your Collected Data and Create an Action Plan
Finally, the step you've been waiting for: making sense of all that data — and actually doing something with the results!
You'll see which of your strategies worked, which ones weren't as successful, and, thanks to the content audit, why some efforts succeeded while others seemed to flop. It should also be more apparent what content your audience identified with.
Because you'll need to analyze each data point, the audit can be more than a little time-consuming. That's why we recommended starting small (beginners especially should only audit a few key aspects of their site) and going back later to audit and analyze what you may have missed.
As you look at the data, keep a close eye out for what content or keywords were the most successful and which ones were the most detrimental. Doing so will help you to know what pages, ideas, and strategies to completely nix, which ones just need slight adjustments and improvement, and which ones should serve as a model for any future content you incorporate into your website.
Because this step requires so much scrutiny, it will be the longest step. But once you're finished, the results will leave you praising the day you heard of the content audit. Okay, maybe praising is a bit much, but trust us: you'll be glad you did it. At least, the results will be rewarding if you learn from that data and create a realistic action plan.
Ready to Take Action?
Each website's content audit will look different so don't worry if you've done things a little differently than the Jones'. Because your site isn't the same as anyone else's, your action plan will also be entirely unique — and that's a good thing. A well-conducted content audit is perfectly tailored to your site, allowing you to understand how to best move forward.
One way to easily interweave your action plan into the audit is to create a column in your spreadsheet titled "Action Plan" or simply "To-Do".  By doing this, each piece of content will have its own plan for the future. This can be as detailed or simple as you'd like it to be. Extra columns can be added assigning who will carry out a certain task, deadlines, etc.
At the end of the day, how to organize your action plan is entirely up to you. You may want to create an entirely different document with a thorough outline of what actions you'll take and when, and what you hope the results will be. It's your call: we want you to create something you can easily reference and understand.
Need a Content Audit Quick-Fix?
First, we've got to tell a hard truth: no quick-fix is going to provide the same results as the in-depth process we just outlined. However, we don't want to leave anyone out in the cold (because please, we've had enough of that this winter).
If you run a WordPress website, you can utilize a content audit plugin for a quick fix. The WordPress Content Audit Plugin, for example, allows you to create a content inventory right in your WordPress dashboard. Spreadsheet not required!
Get Content Delivered Straight to Your Inbox
Subscribe to our blog and receive great content just like this delivered straight to your inbox.
You're Finished (Sort of)!
There you have it, folks. The dreaded content audit isn't as bad as you thought, huh?
Once you've done this initial work, checking your site's content is never going to be this strenuous again. That's because once you've established a good system, annual audits will just be a matter of adding new pages or posts to your already awesome doc.
What strategies have you used for content auditing in the past? What's worked and what hasn't? We'd love to hear any advice you have to make the content auditing process even more efficient. Please comment below with any tips or tricks you've used when auditing your own site!
— Reporting by Amy Keim