The 4 Steps to Creating an Awesome WordPress Website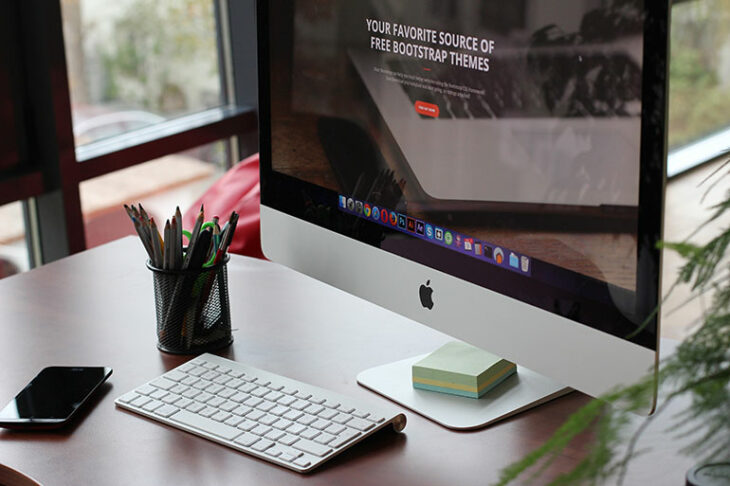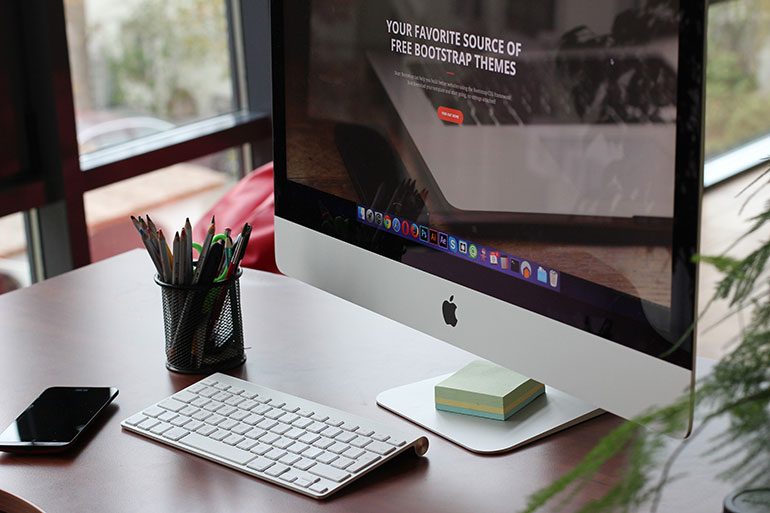 Creating an awesome website is no easy task. Luckily, WordPress, the world's most popular Content Management System, makes the process manageable. Of course, you'll still need to come up with the style, content, and creative ideas. But not to fear, friend. We've come up with a slew of suggestions to help you make your awesome WordPress website a reality.
In this post, we'll walk you through four important steps to building a successful website: identifying your website's purpose, choosing the right WordPress theme, setting up the ideal site navigation, and creating compelling content.
Ready to dive in? Let's take this one step at a time.
We Make WordPress Easier for You
Leave migrating your site, installing WordPress, managing security and updates, and optimizing server performance to us. Now you can focus on what matters most: growing your website.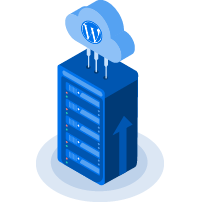 Step 1: Identifying Your Website's Purpose
Before you sit down to build a WordPress website, you need to do a little bit of strategizing. First and foremost, you need to identify what the purpose is for your website. Determining this is crucial before you move on to the other steps.
Are you a business trying to promote your company and products?

Are you an individual showcasing your hobbies, talents, or personal interests?

Are you trying to build an online store to sell products or services?

Are you trying to create a blog or online magazine to monetize?

Are you a non-profit organization, government, or educational institution that's trying to promote a cause?

Are you a web designer or agency that builds sites for clients?

Are you doing something totally awesome that we didn't name on this list?
Second, you want to decide what success looks like for your website. There's no question that you want to drive traffic to your site. But why? Is it to generate leads, sell products online, promote your cause, offer free services, or simply to showcase your personal interests?
Next, who is your target audience? Even if you don't plan to sell or promote anything, you still need to identify your target visitors.
Finally, you need to identify your unique selling proposition. What makes you different, better, or a good choice for your target visitor compared to alternatives? What do you do really well that is appealing to your audience?
Let's use a cheesy example. Let's say your purpose is to promote your Italian restaurant. Answering these four questions could look something like this:
Your Site's Purpose —

Promote the restaurant

Site Success —

Get more locals to dine at the restaurant

Your Target Visitors —

All locals within a 25-mile radius

Your Unique Selling Proposition —

Great menu + excellent chef = best Italian dining experience in the region
Got it? Now take the time to write down the answers to these four questions. It will get you started on your way to creating a great site.
Step 2: Choosing the Right WordPress Theme
No joke: one of the best things at WordPress is that it makes building a beautiful website accessible to anyone — even those of us who are design-challenged.
That's because thousands of talented people have developed attractive and useful WordPress themes. A theme is essentially the skin for your website. It determines the basic look of pages, fonts, colors, and beyond. So how do you choose a good theme that will really help your blog or business shine? Here are a few ideas.
Choose a Theme That Relates to Your Website's Purpose
Because of the popularity of WordPress, theme developers and providers now focus more and more on specific industries, markets, and site objectives. That's handy for you, website owner, because you can choose a theme designed specifically for your website's function, whether you run a small business or an online publication.
Take a Look at the Theme's Demo
Good theme providers will give you a demo site to help you visualize what your site could look like. As you review the demo, ask yourself if the theme provides multiple page layouts for your content needs? And does it provide enough customization options to make it your own?
Make Sure the Theme is Visually Appealing
This seems obvious, but not all themes will appeal to your target visitors. Ideally, get a few friends or acquaintances who represent your target audience to view the theme demo and give you feedback.
Check Out When the Theme Was Updated
Since WordPress is constantly being updated with new features, your theme also needs to stay updated. A theme that isn't updated very often can lead to big issues down the road.
Keep Things Simple
Some themes add lots of complex layouts, flashy animations, and more. One key thing to keep in mind: the more complex your website is, the slower it will load. When you choose an attractive and simple theme, you get the best of both worlds: a good-looking site and speedy performance.
Make Sure the Theme is Mobile-Friendly
More and more of your visitors will be coming to your website from a mobile device. So make sure your theme supports a clean look whether your visitor is on a laptop, desktop, or mobile phone. Bonus points: Google rewards mobile-friendly websites with a boost on the search engine results pages.
Find a Theme That Supports Search Engine Optimization
A poorly designed theme can make it more difficult for your target audience to find your website. Look for a theme that says it is SEO optimized.
Customize Your Theme
The WordPress dashboard includes a theme customizer. Theme customization is dependent on the options made available in the theme. Usually, you will be able to customize things, such as:
Site Title and Tagline —

Add the name of your website or business and a tagline that encapsulates your unique value proposition.

Color Elements —

Make sure your website color scheme plays nicely with your logo and graphics.

Header Image —

You may want a unique image on each page so you could leave this blank.

Site Menu —

Once you have created some pages, you can create your menu by selecting various pages.

Widgets — You may want to create a common footer that is used on every page, which can also include links to specific pages.
Step 3. Setting Up the Ideal Site Navigation
It's important to organize your site so that it is intuitive for your visitors to navigate. To determine your site organization, first review the type of content you need for your site. Here are some common elements to consider.
Home Page
Depending on your main purpose, you can select either a static home page or your latest blog post. Static home pages are good if you are promoting your business or are selling products online. If your main goal is to promote your ideas and thoughts, you will be better served with your latest post as the home page.
About Page
It's inevitable. Users will want to know more about you and what you do! An easy-to-find About Me page will help visitors learn more about your work or organization.
Contact Page
Give your visitors a way to contact you. You can add an email form on your Contact page to make getting in touch easy.
Goal Pages
If you're trying to inform others about your products, for example, you'll need one or more product pages. A restaurant might need a menu page and a location page for easy directions. Evaluate what your target visitor needs to know to take action.
Blog Posts
One way to attract visitors to your site is to serve up interesting or meaningful content in the form of blog posts. Even a business that, say, provides great web hosting can benefit from having a blog. Wink.
If you are still unclear what pages you'll need, have a friend to look at your proposed site structure. Ask them where would they go on the site to find specific content. If you see that they are finding some things to be confusing, adjust your menu to be more intuitive to your audience.
Step 4: Creating Compelling Content
If we're completely honest, one of the most difficult things about building an awesome website isn't using WordPress. It's filling your WordPress site with great content! The first thing you've got to do is zero in on your target audience.
What will attract your target audience to your website?

What topics would be interesting to your target audience?

What would make your content unique?
One way to help you identify interesting topics to your target audience is to better understand their pain points. What problems do they have that you solve or could potentially solve? Here are some questions that can help you brainstorm topics:
What are all the challenges your users have that relate to what you do? How does your website solve those challenges?

What is new in your industry? What trends could affect your visitors?

What are some common questions your users have? How can you answer them?  

What events are you going to be at or are sponsoring?

What issues are you involved in that would be interesting to your readers?

Do you have interesting customers, visitors, or employees? Could you feature them on your blog?

Are there any seasonal issues worth reviewing?
Create an Outline for Each Post
Coming up with a good list of potential topics for blog posts and static pages is a great start. Next is fleshing out each idea. Keep in mind, to get good search engine results, posts should be well written, in-depth, and include images. Use the following outline to help you structure your posts.
Title of your post or page

Your unique selling proposition

How the post will help your target audience

List of images or videos that would add value

Key points you want to make
Images and Videos
Blog posts and pages with good images and videos will generally have better search engine results than those without. Finding good images or videos, however, for your blog posts and pages that do not have copyright issues can be a challenge. Sure you can pay for images from sites like iStockphoto and Shutterstock. But what if you have budget constraints?
Good news! There are some great websites that offer excellent images that allow you to use them in your website with either no or minimal restriction.
Gratisography — Free images added weekly for personal and commercial use.
Pexels — Lots of images and videos that are free for both personal and commercial use.
Pikwizard — Currently offers 30,000 free images and nearly 20% of those are exclusive to the site.
Pixabay —

More than a million free images, vectors, art illustrations, and videos.

Unsplash — Repository of free images gifted by generous photographers.
Don't Forget the Call to Action
Depending on the page, a good call to action (CTA) can be the best type of conclusion. What do you want your site visitor to do? Invite your users to take action with a relevant and well-placed CTA. For example, if you're running a blog, you could invite your readers to:
Follow you on social media

Share your post social media

Engage with you in the comment section

Sign up for a newsletter or ebook

Visit your online store
A good CTA on your WordPress website can help you turn one-time visitors into longtime readers or customers.
Get Content Delivered Straight to Your Inbox
Subscribe to our blog and receive great content just like this delivered straight to your inbox.
Questions?
Whew! We covered a lot of ground here. Creating an awesome website can be a challenge, but if you break it down into bite-size chunks, it's totally manageable — even for WordPress beginners. So tell us, do you have additional questions you'd like us to answer as you start building your WordPress website? Please share with us on Facebook or Twitter!