Customer Spotlight: Metrofiets

Congratulations Gabriel on being selected for a DreamHost Customer Spotlight! Can you tell me about your site and the story behind the Metrofiets!
Gabriel: Jamie and Phil are local builders who create custom cargo bikes to haul around everything from kids to kegs. These bikes are based on the old Dutch freight cycles known as bakfietsen, but incorporate the classic styling of American bicycles from the 1930s & 40s. Each one is hand-built in Oregon from US aircraft grade steel.Metrofiets builds amazing bicycles, but was stuck with a flash website. While pretty, the site was difficult to update, hard to find, and impossible to share (only one URL). I worked with them to streamline the process and simplify things.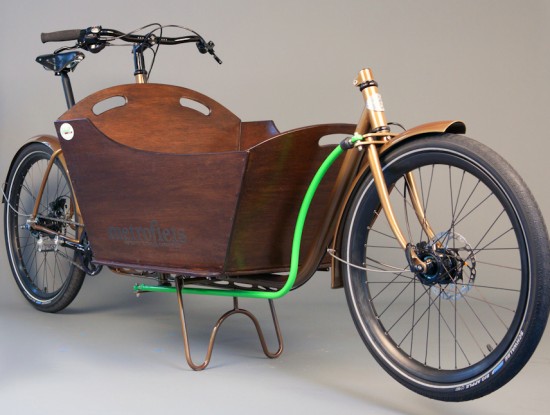 Where can we find your site? 
Gabriel: My personal site can be found at http://gabriel.nagmay.com  I host several dozen sites with DreamHost, but one of my favorites has to be http://www.metrofiets.com/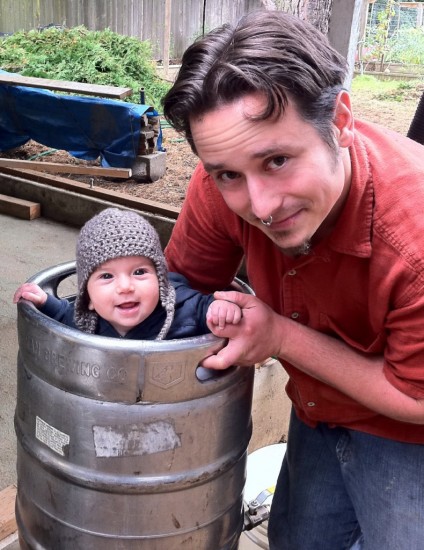 I fell in love with your website instantly, who designed the site?
Gabriel: 
I built, designed and maintain 
metrofiets.com
. The basic look and feel was in place when we started this project. My main goal was to rescue them from the "flash hell" that they were stuck in. The new site is based on WordPress. A custom template utilizes jQuery to reproduce most of the bells and whistles of the old Flash site. For instance, cookies are used to create a fluid color fade when you jump between pages. However, pages are now easy to create and each has a unique URL. This has had really helped their search ranking.  Since they were already using Flickr, I created a custom panel in WordPress that allows them to include a slideshow on any page. No more copying photos back and forth. All of the images are managed in Flickr; all of the pages in WordPress.
Currently, I am working with Metrofiets to create a better way for them to sell the bikes online. Rather than purchasing a vendor shopping cart, I have baked a "bike builder" and cart directly  into their WordPress template. Each available bike combination will have a unique address on the site that people can share. The bike builder should be available in the next month, or so.
Can you tell me more about the Beer Bike?  DreamHost needs one of these! 🙂
Gabriel: Yes, yes you do. You should give them a call 😉
Phil, Jamie and I share a love of beer. All three of us are avid homebrewers and get together from time-to-time to create our own beer. We are also fortunate enough to live in Portland, Oregon – which is full of great microbreweries. One of our favorites] spots is Hopworks: a local, sustainable pub.
A few years back, they collaborated with the owner of Hopworks to create a bike that could carry and serve full kegs of beer. Along with the two taps, it has a pizza rack, electric assist and a bumping sound system. To quote Fark.com: "Screw the flying car. THIS is what you want: A kegopizzabarmobile". The bike was so successful that they recently built a second, which is available for rental.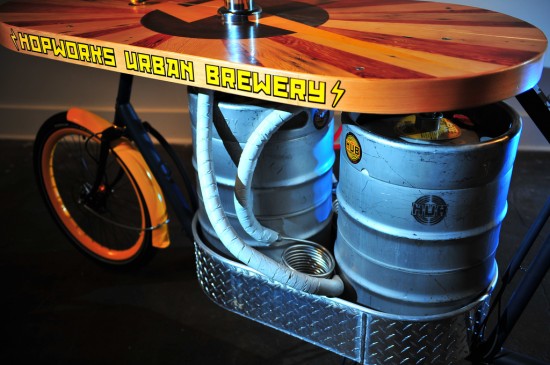 Which product is your personal favorite?
Gabriel:  All of the Metrofiets bikes are gorgeous! Ever since the project, I have wanted to own one. Last year, when my daughter Ronin was born, we decided to start saving up.  Our very own Metrofiets is currently being built up.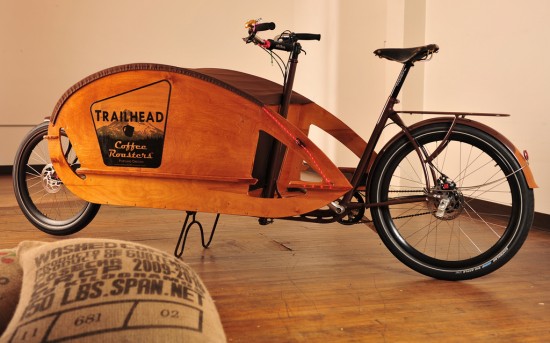 How long have you been using DreamHost?
Gabriel:  I started using DreamHost in 2006. Prior to that, I had been hosting many of my own sites.
Why did you choose DreamHost as your host?
Gabriel: You came highly recommended from several of my coworkers. I was impressed by the price, services offered and your commitment to sustainability. After signing up, I was pleasantly surprised by your sense of humor – the newsletters are hilarious.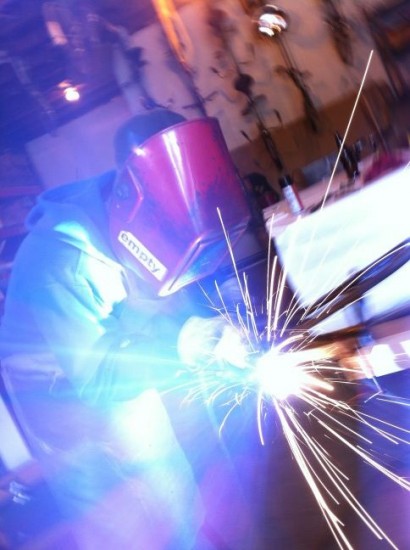 What is your favorite feature or tool on the DreamHost Panel?
Gabriel: The one-click installs and other goodies have been indispensible. However, my favorite feature has to be the VPS.   After building the Beer Bike, Metrofiets started receiving nation-wide press attention. The site was featured on NPR, the Discovery Channel, and Fark. Traffic soared, but the site never went down.  Other sites of mine on the same account have been featured on BoingBoing and the New York Times. Throughout all the spikes and dips, the VPS has allowed me to allocate resources and keep the websites available.
Do you have any suggestions for DreamHost? Anything you would like to see, use, and change?
Gabriel: Not much to complain about. It's been a good run.  I know that you recently updated the VPS charts, but since you asked… it might be good to revisit them. I often get the "you've packed on a few pounds" email, even though the graphs don't show a spike above the allocated memory.
What 80's movie character would you be and why?
Gabriel: Role playing, eh … Can I be Wil Wheaton? Not any particular character. Just Wil Wheaton.  Of all this child actors of the 80's that I grew up with, Wil seemed to turn out the best. He is a prolific author and blogger. Avoid Corey Feldman's awful website at all costs. Let's not even talk about poor River Phoenix…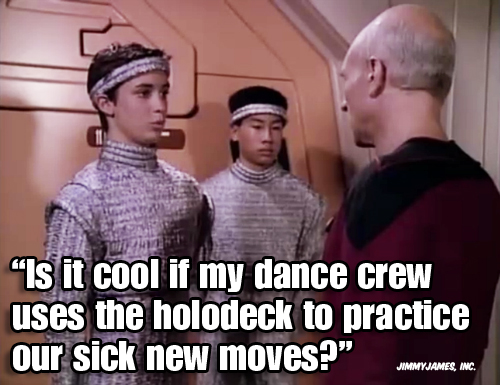 Where else can we find Metrofiets online ?  
Gabriel: Twitter: http://twitter.com/metrofiets
Facebook: https://www.facebook.com/pages/Metrofiets/60846028091
Flickr: http://www.flickr.com/photos/31530356@N08