The 30 Best Apps for Small Businesses in 2021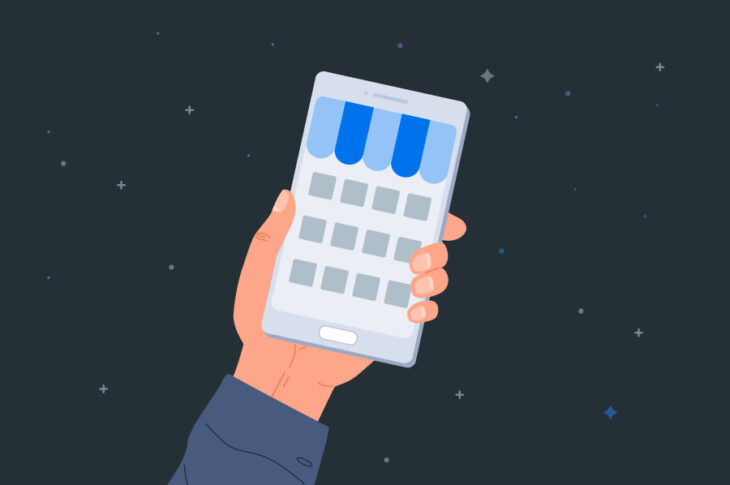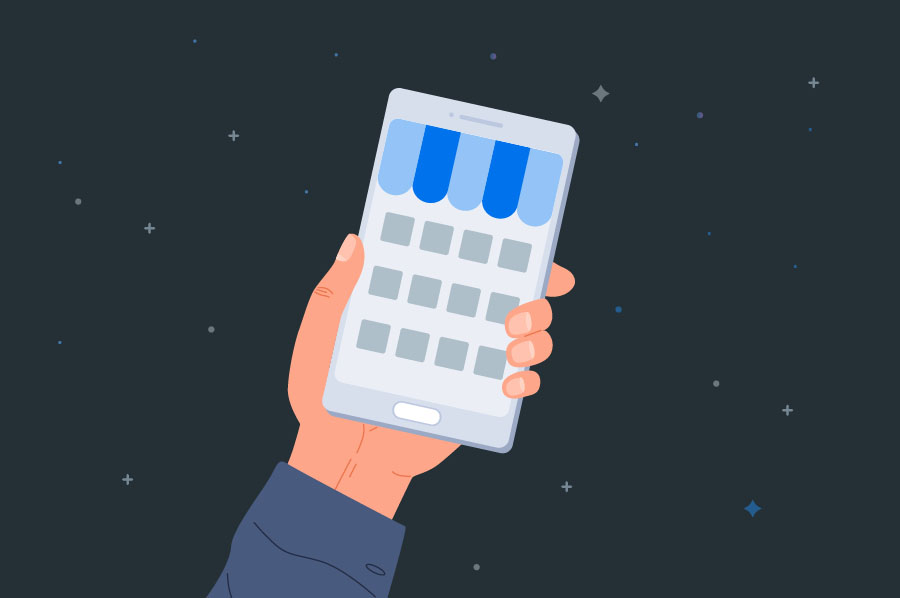 Mobile applications are changing the face of business. They're becoming more prevalent and more powerful, and most importantly, they can help your business run more smoothly. Want to improve daily operations? Organize your ideas? Manage travel expenses? There's literally a small business app for that.
As a small business owner, the more you can automate tasks, stay organized, and streamline your processes, the more efficient and productive your business will become. Thankfully, there are a ton of tools on the market to help — in addition to DreamHost's managed hosting plans, of course.
Here are the 30 best small business apps in 2021.
Cloud Computing Apps
Running a small business usually requires delegating tasks to several talented people — think designers, copywriters, project managers, your significant other. If you don't have the right tools to keep everyone on the same page, it's easy to miscommunicate. The following apps will help you share files, organize ideas, and stay up-to-date on your team's to-do lists.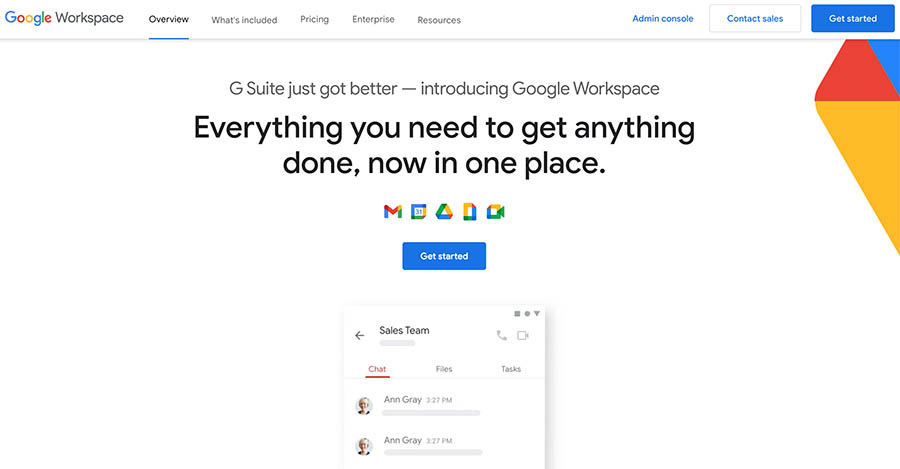 Google Workspace (formerly G Suite) lets you port files among PCs, tablets, and smartphones. The standard package comes with 30 GB of online storage per user with options to upgrade to unlimited. And it allows you to create docs, spreadsheets, presentations, drawings, and more.
Key Features:
Offers a popular set of intelligent business apps

Stops the need to use different apps for basic business functions

Provides professional and

ad-free business email experience

.
Price: Plans start as low as $6 per user per month.
2. ShipStation

If you sell and ship products online, you need a time-saving e-commerce solution to streamline your shipping. Cloud-based ShipStation is simple to use and allows you to process online orders, get order alerts, print shipping labels, track shipments, and more.
Key Features:
Works with most e-commerce platforms, including

WooCommerce and Shopify

Streamline the order processing system to fit your business's needs

Create custom shipping labels that show off your brand
Price: Plans start at $9 per month
The Host with the Most
We don't just know a lot about the best apps for small business owners. We're also really great at helping businesses improve their bottom line.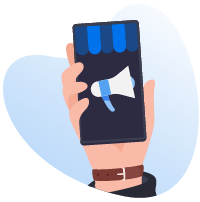 Stop guessing what your customers want, and ask them yourself. With SurveyMonkey, you can create surveys to measure user engagement and get anonymous customer feedback on your products, pricing, website, and any unmet needs of your target market. Build simple or more complex surveys, and find tips on the SurveyMonkey website about question types and how to word them. Survey creation is collaborative, and results and reports can be viewed by different team members without sharing login information.
Key Features:
Price: Freemium, with advanced packages starting at $32 per month (there are discounts for students and educators)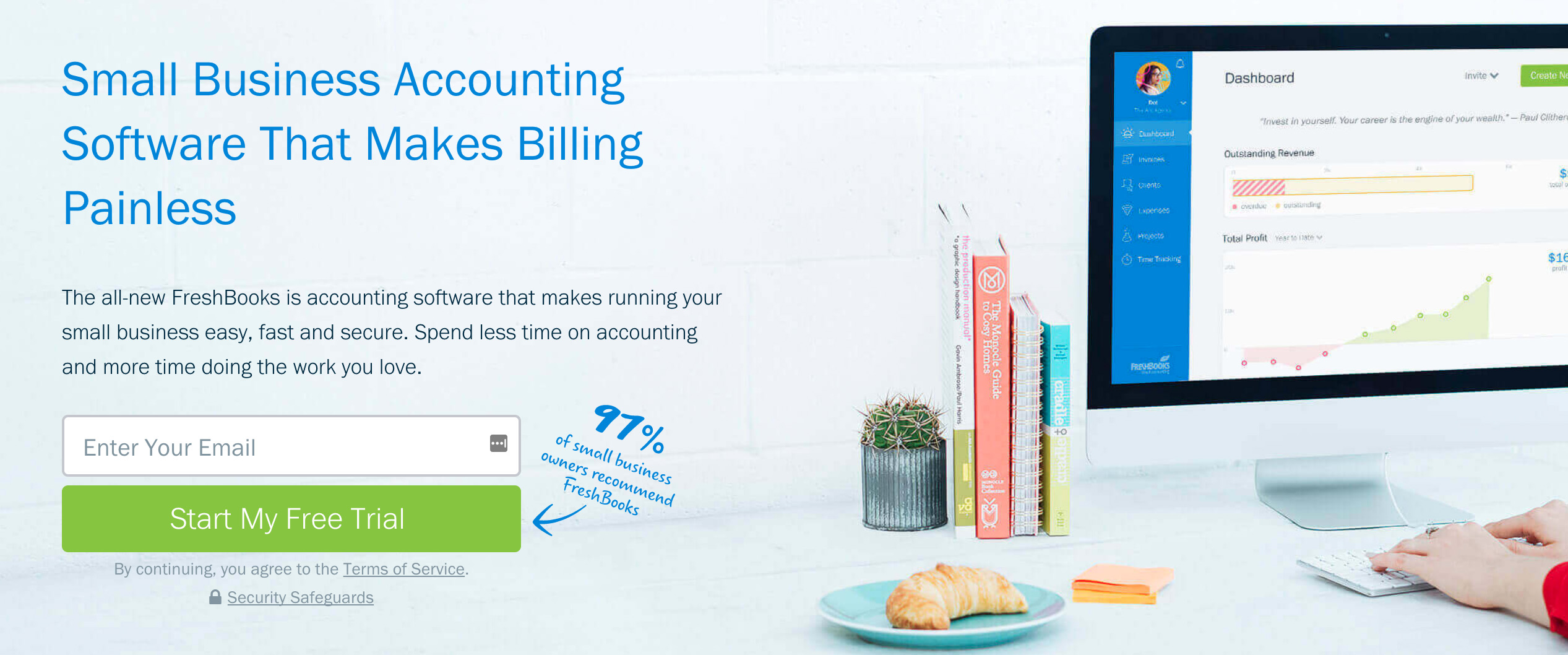 This cloud accounting software will make your invoicing (and more!) quick and simple. With FreshBooks, you can create and personalize invoices, and set up automatic billing. You can also track business expenses — and create a minute-by-minute record of how you spend your time for a real eye-opening accounting of your productivity.
Key Features:
Accessible from any and all of your screens

Accept credit cards on your mobile device

Converts estimates into invoices
Price: $15/month for five clients; Free Invoice Template downloads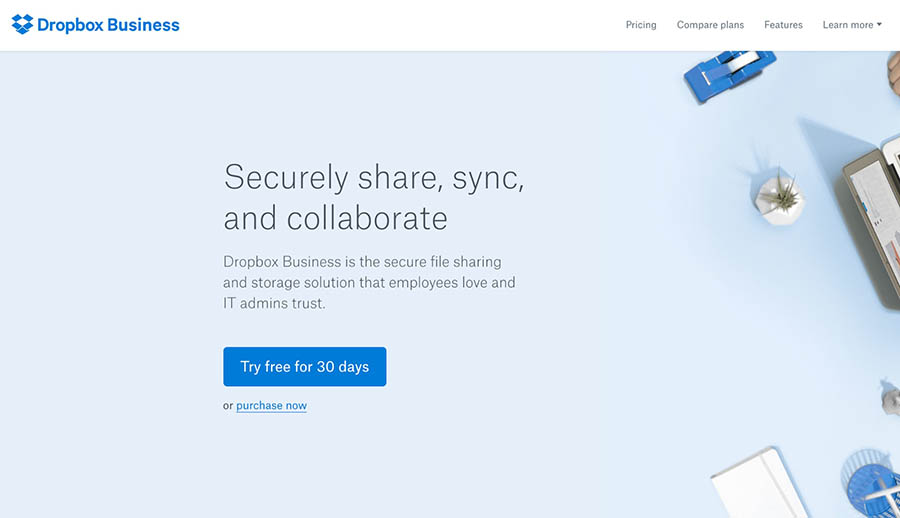 Dropbox Business is a cloud computing app that allows you to sync files and folders across various platforms. The mobile app gives you access to all your files on the go and offers plans for really small businesses — we're talking just three users.
Key Features:
Offers cloud storage of all important files

Prevents lost files

Provides flexible storage plans
Price: Starts at $12.50/month for 3+ users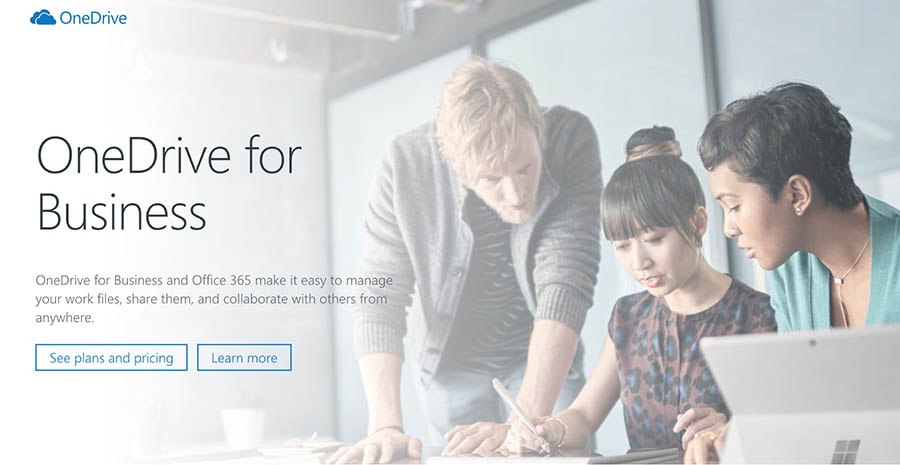 Microsoft OneDrive allows cloud storage and file sharing through synced folders. You can view and edit OneDrive files from any smartphone or tablet with the OneDrive mobile app. Though it works for both Macs and PCs, additional services like settings backup and automatic photo upload are reserved for Windows 8 and Windows Phone users.
Key Features:
Offers convenient file sharing

Stops lost folders and files

Provides easy collaboration tools
Price: Starts at $5/month per user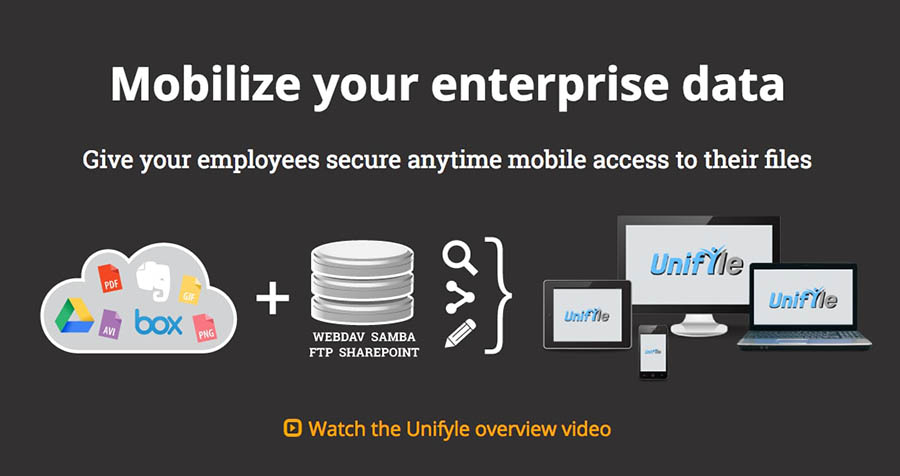 Unifyle is a cloud storage management solution that pairs with other storage services like DropBox, SugarSync, Access Box, and more. It also organizes email from different providers, allowing you to view, send, and search across accounts.
Key Features:
Pairs with top-of-the-line apps

Stops security breaches

Provides virtual file management
Price: Free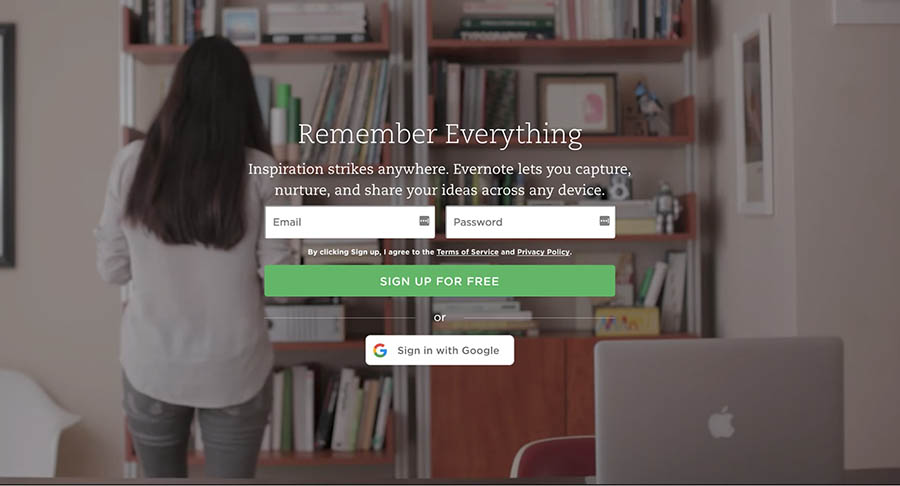 Evernote can help you capture and remember all the brilliant ideas you come up with while on the move. It's available on multiple platforms and allows you to store your ideas by voice, text, or photo. You can search your notes by keywords and tags.
Key Features:
Offers quick Google sign-in

Stops you from losing your best ideas

Provides on-the-go note taking
Price: Free for basic plan; upgrade to a business account for $14.99 per user per month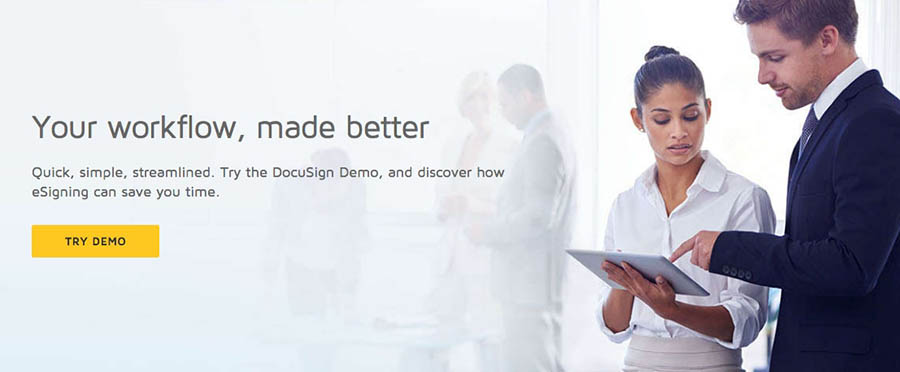 DocuSign allows you to easily collect signatures online or via a mobile device. This is the perfect tool for collecting necessary information from clients and remote employees.
Key Features:
Offers rapid app development

Stops inconvenience of collecting signatures in person

Provides powerful integrations with Salesforce, Google, Microsoft, and more
Price: Starts at $10/month
Polaris Office is a good mobile alternative to Apple's iWork suite or Microsoft's Office Suite for spreadsheets and docs. It allows you to read and edit docs via the mobile app.
Key Features:
Offers outstanding compatibility to view and edit all documents

Stops increase on costs related to purchasing an office suite

Provides mobile and desktop access
Price: Pro plans start at $5/month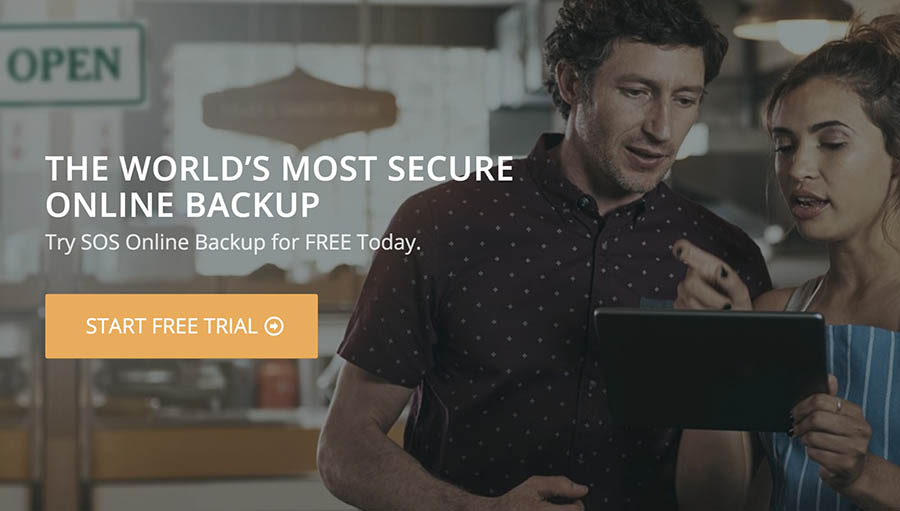 SOS Online Backup automatically backs up your files online and provides military-grade encryption.
Key Features:
Offers secure online backup

Stops loss of files

Provides 100%

privacy
Price: Starting at $4.99/month
Cloud Computing apps truly are the way of the future when it comes to making sure your team has secure access to the right information.
Communication Apps
Whether you've got a team of part-time workers or remote freelancers, it's vital to have a way to stay connected. Here are some of the top tools to make virtual communication easy.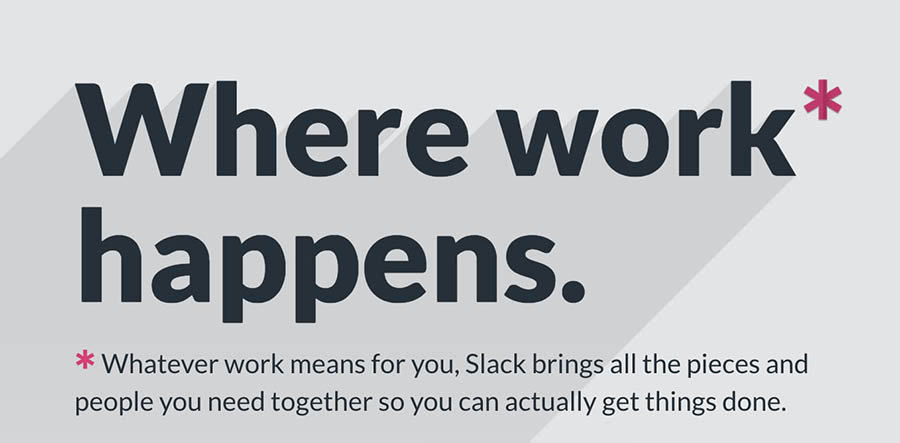 Slack is one of the most popular communication apps on the market. With Slack, you can create different communication channels, send group messages, and even break off into one-off meetings within a slack channel.
Key Features:
Offers easy communication between teams

Stops confusion among team members

Provides targeted channel communications
Price: Freemium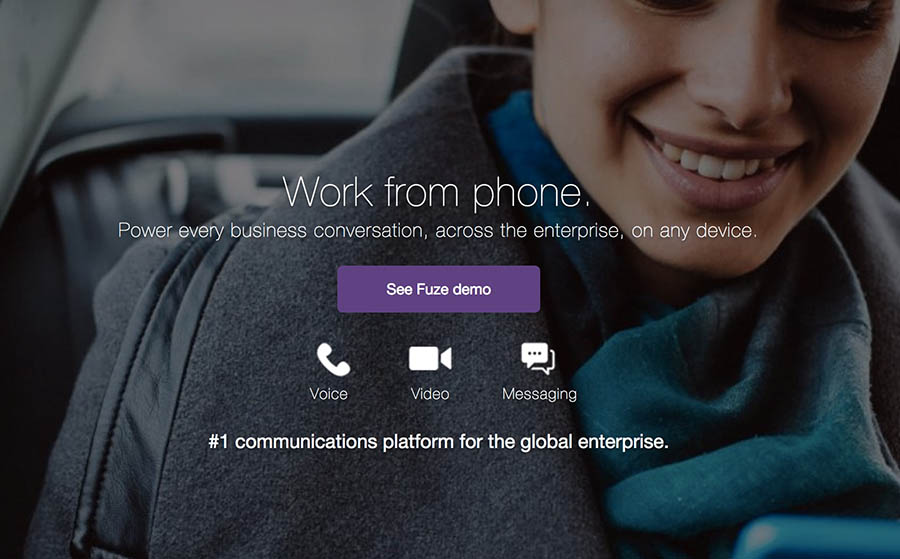 Fuze is a great communication app for times when a simple chat isn't enough. Fuze is a video conferencing tool that works across all platforms and devices. No matter where anyone is on your team, they can hop on Fuze and make it to your meeting on time.
Key Features:
Offers user training and materials

Stops remote employees from missing meetings

Provides "go-live" transition support
Price: Varies per plan — contact Fuze for more information
14. Skype

Skype is a trusty app for simplifying team communication. Skype allows you to chat with team members from any location. And since the app is so popular, you can rest assured that your team members and clients will know how to use it.
Key Features:
Offers trustworthy calling, chatting, and video conferencing

Stops loss of easy collaboration

Provides free calls to friends
Price: Freemium
Of course, you could just pick up the phone to sync with your team members and clients, but if you really want to stay connected, these platforms make it easy to build open communication right into your workflow.
Finance Apps
As a small business, the last thing you want to do come tax time is scramble around looking for crumpled receipts. Make sure you invest in one of the following finance apps. You'll be glad you did come April 15.
15. Quickbooks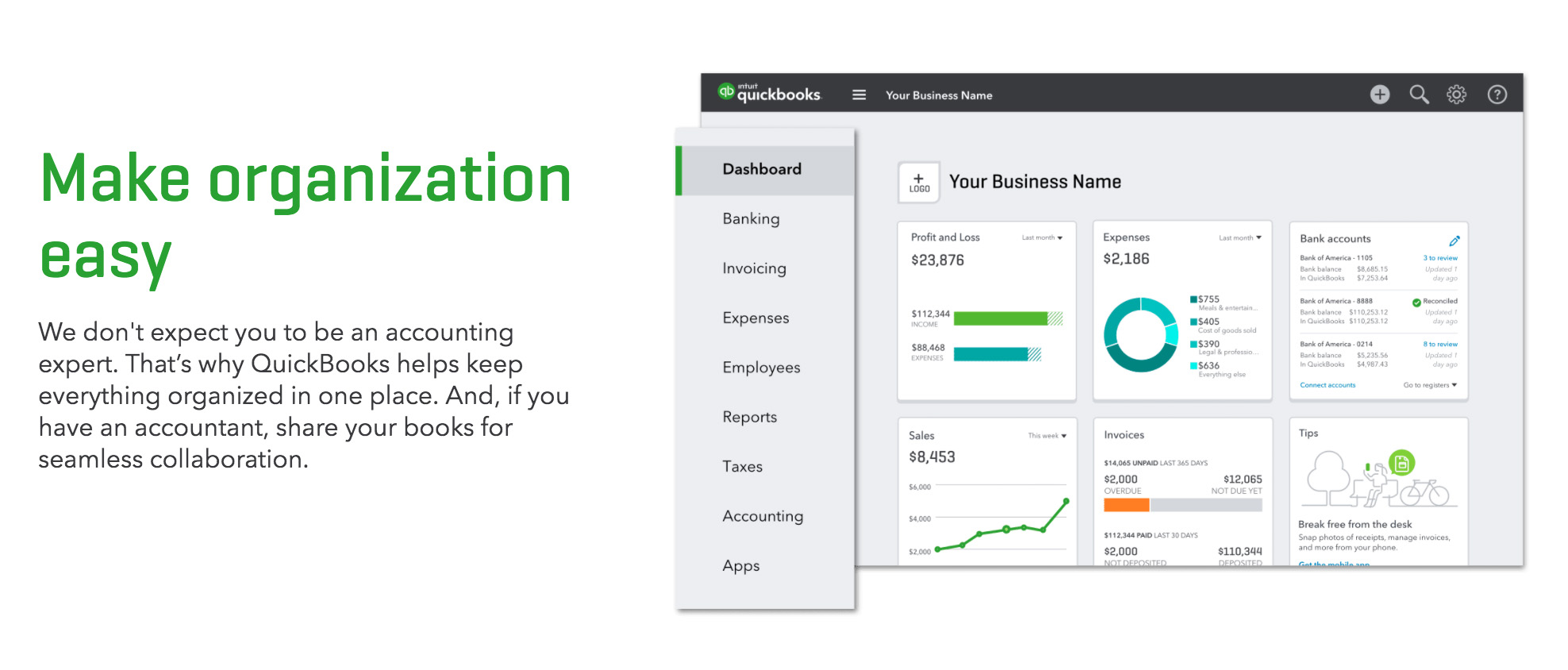 Quickbooks connects to your business bank account, PayPal, and Square (plus thousands more) and uploads real-time data to help you keep tabs on your company's financial well-being. You can even use this accounting app to track expenses and upload pictures of receipts from your phone — a definite boon when tax season rolls around.
Key Features:
View profit and loss reports

Track unpaid invoices

Pay employees
Price: Starts at $7.50/month for freelancer plan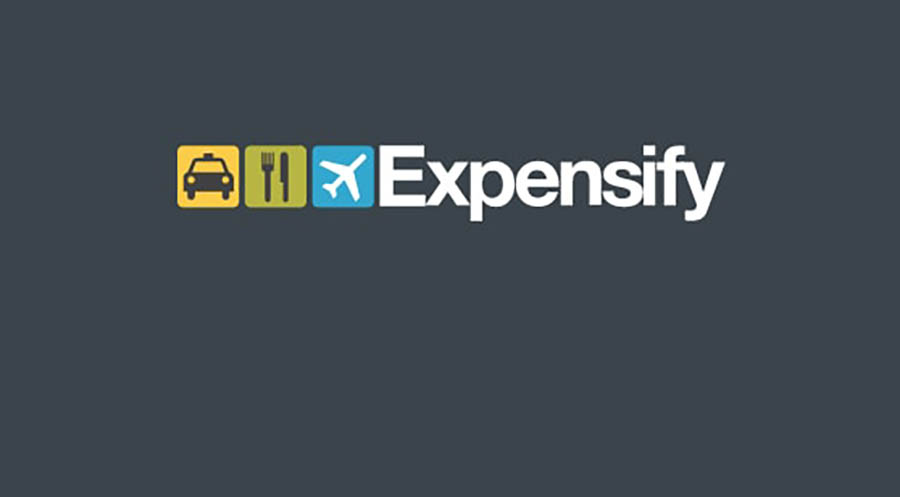 There are plenty of expense trackers out there, and Expensify is one of the simplest. It keeps track of expenses and mileage via multiple platforms. Receipts can be scanned and uploaded. Expenses can be submitted to employers by a click of a button. It can also read and import expenses from a linked bank account or credit card.
Key Features:
Offers top-notch integrations

Stops confusion at tax time

Provides help with expense tracking across several industries
Price: Contact Expensify for more information

With Abukai Expenses, you just snap a photo of your receipts with a smartphone, and the info gets entered into the tracking app's interface. You can also take a photo of a map or itinerary to calculate and report mileage.
Key Features:
Offers easy record-keeping of receipts

Stops messy receipt tracking

Provides multiple expense tracking at one time
Price: Freemium

InDinero syncs with bank accounts and credit cards to predict future cash flow based on current trends and past expenses.
Key Features:
Offers excellent bookkeeping services

Stops the need to invest big in bookkeepers

Provides tax services for small businesses
Price: Starts at $300/month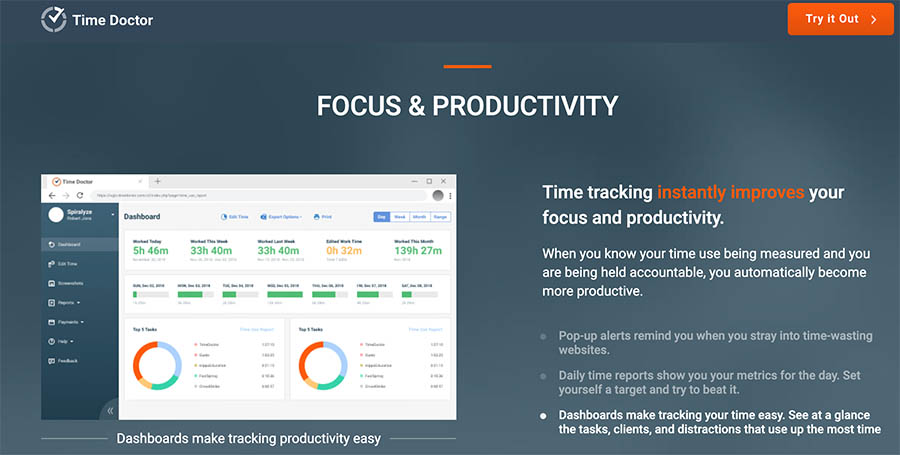 This time tracking app records billable hours, workers' time on the clock and on projects. The app estimates that it can increase your workplace productivity by 22%.
Key Features:
Offers screenshot monitoring

Stops payroll confusions

Provides powerful reporting tools
Price: $10/user per month
If it's your goal to get your finances in order before Uncle Sam comes calling next April, these apps can help.
Travel and On-the-Go Networking Apps
As a small business owner, chances are you find yourself on the road (or up in the air) more often than you imagined when you first started your business. Travel is expensive, and it can be difficult to stay on top of all the details. Unless you have the right scheduling app to help you, that is.
TripIt allows travelers to keep business trip arrangements, itineraries, and information together all in one location, including meeting times and flights details. It also corrals weather forecasts, maps, and directions.
Key Features:
Offers a master itinerary for every trip

Stops travel hiccups

Provides access plans from anywhere on any device
Price: Freemium
No more carrying stacks of business cards. Inigo is a networking app that allows you to create and share a virtual business card by tapping your smartphone with someone else's.
Key Features:
Offers easy sharing of business cards

Stops business cards from getting lost

Provides a real-time networking solution
Price: Freemium
When it comes to business travel and networking on-the-go, you can either fly by the seat of your pants or download these apps. We know which option we'd prefer.
Operations Apps
Do you find you need help with daily business operations? You'll be happy to know there are several apps on the market to help automate your processes and stay organized.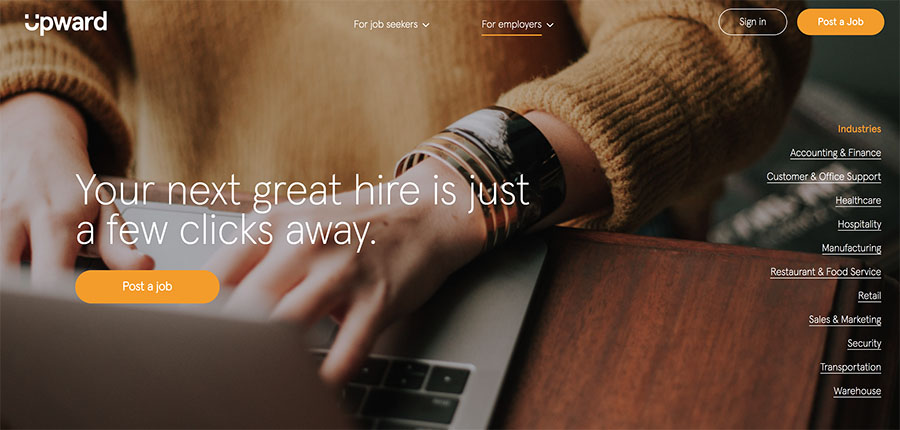 As a small business owner, you've got your hands full with a long to-do list — and Upward sets out to make one of those tasks less painless: hiring. Whether your hiring needs are constant or sporadic, this app makes it quick and easy to post job listings, sort through applicants, and save and search resumes.
Key Features:
Post your listings on 100+ job platforms with a single click

Communicate directly with applicants via Upward's messaging platform

Manage and rate candidates all in one place
Price: Starts at $50/job listing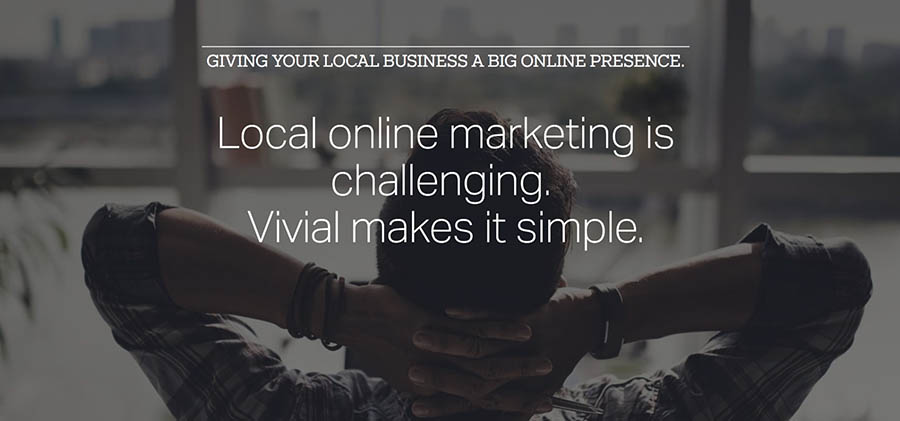 Vivial is a business marketing app. Vivial allows users to build online branding through social media, websites, local directories, and email newsletters. The service also automatically updates the Google Places listings for brick-and-mortar business users.
Key Features:
Price: Contact Vivial for more information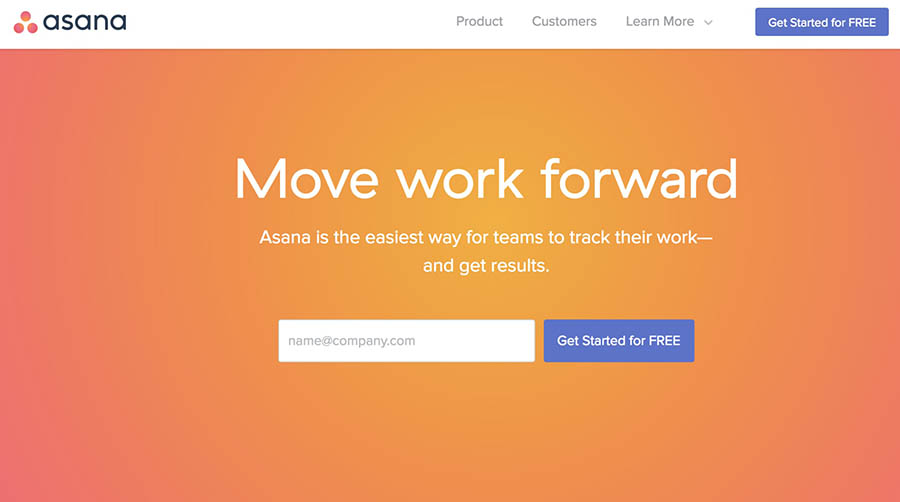 Asana is a collaborative information manager that's way easier to use than standard — and more complex — project management software. It allows app users to manage both work and personal projects in one intuitive interface.
Key Features:
Offers easy collaboration

Stops miscommunication on task due dates

Provides project management tools
Price: Freemium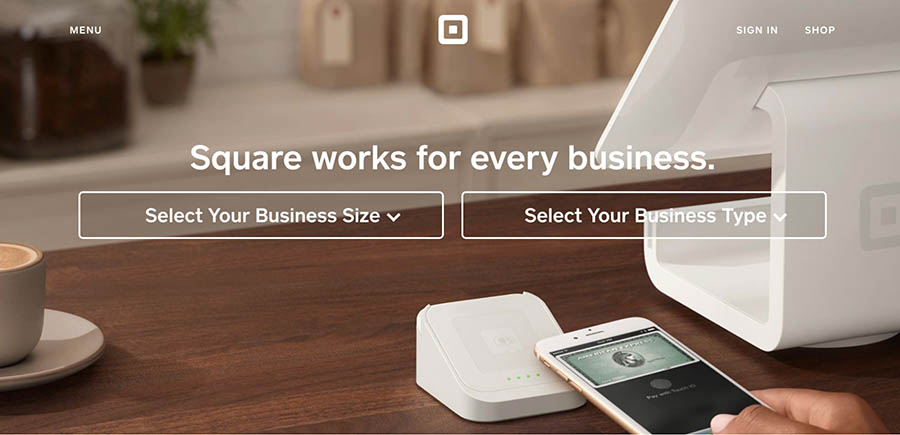 Square allows businesses to take credit card payments through mobile devices and charges no start-up or monthly fees. Instead, it simply takes a percentage of each transaction.
Key Features:
Offers credit card processing from anywhere

Stops the need for cash-only

Provides free card reader
Price: Starts at 2.6% + 10¢ per transaction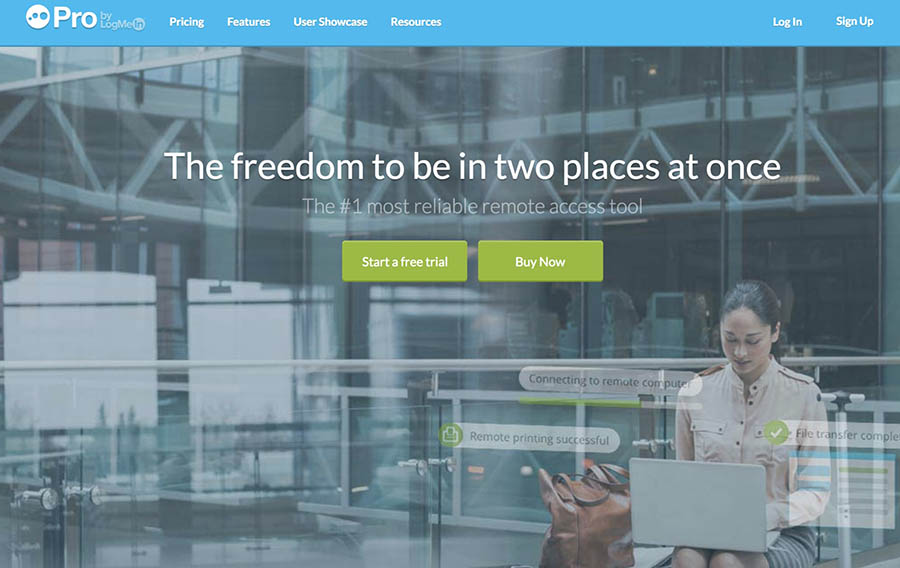 LogMeIn Pro is an Android app that allows you to log in remotely to perform administrative functions on other PCs. There's also a Mac version: LogMeIn for iOS.
Key Features:
Offers 1 TB file storage

Stops loss of administrative functions

Provides remote printing
Price: $30/month for two computers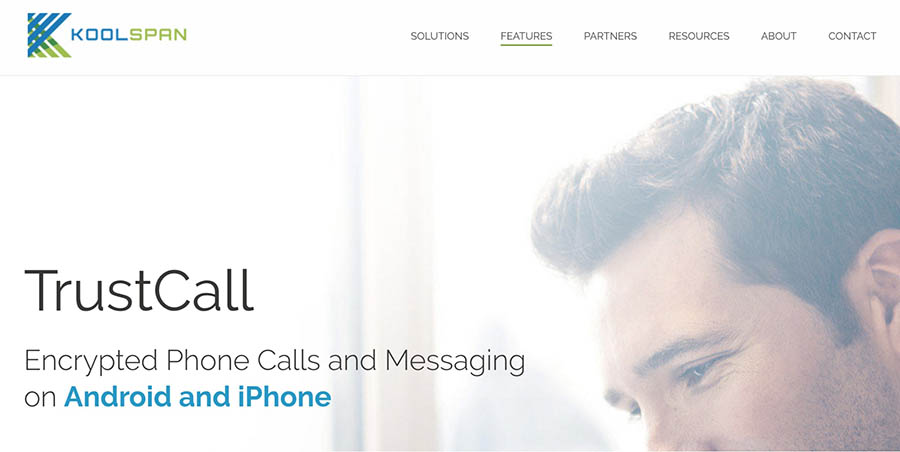 KoolSpan TrustCall is a smartphone app that encrypts phone calls and text messages without the need to buy custom devices.
Key Features:
Offers encrypted phone calls

Stops security breaches

Provides encrypted messaging
Price: Contact KoolSpan for more information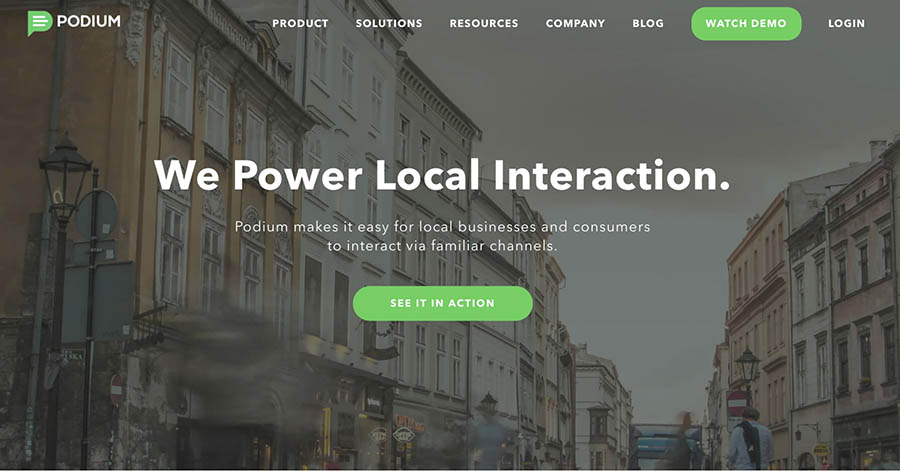 Podium is a marketing tool that can help you collect online reviews and testimonials through text messaging. After all, the more people who are talking positively about your business, the more customers will come your way.
Key Features:
Offers easy Google review collection tool

Stops disruptions in review collection methods

Provides access to leaving reviews through text messaging
Price: Contact Podium for more information
Don't let your operations slip through the cracks. Instead, invest in the right tools to keep your business on the track.
Email Apps
Email marketing yields the highest return on investment of any other marketing effort. In fact, some reports indicate a $44 return for every $1 spent on email marketing. As such, it's important to make sure you have the right tools for the job.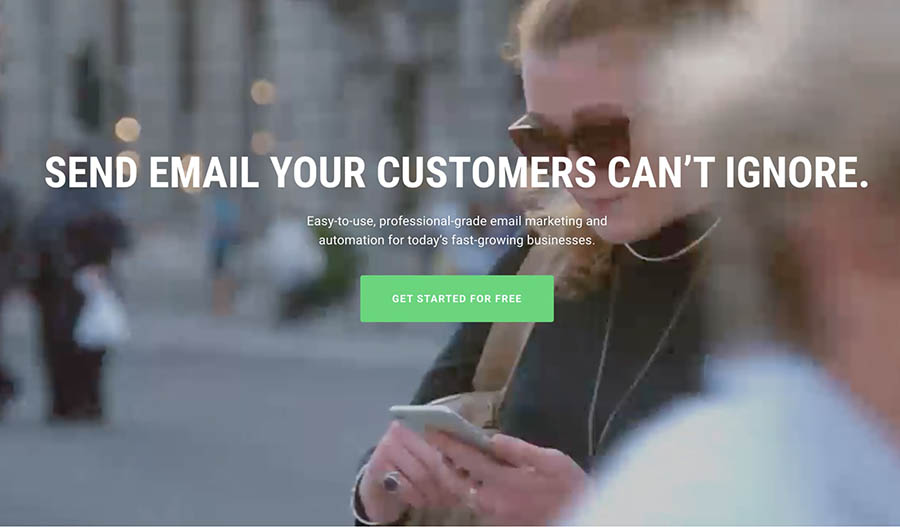 Campaign Monitor is an email marketing tool that will help you build your subscriber list, create beautiful email templates, and automate your marketing messages. Campaign Monitor also integrates with other business software like SalesForce and GetFeedback.
Key Features:
Offers email automation

Stops gaps in data collection with excellent reporting

Provides proven template design
Price: Freemium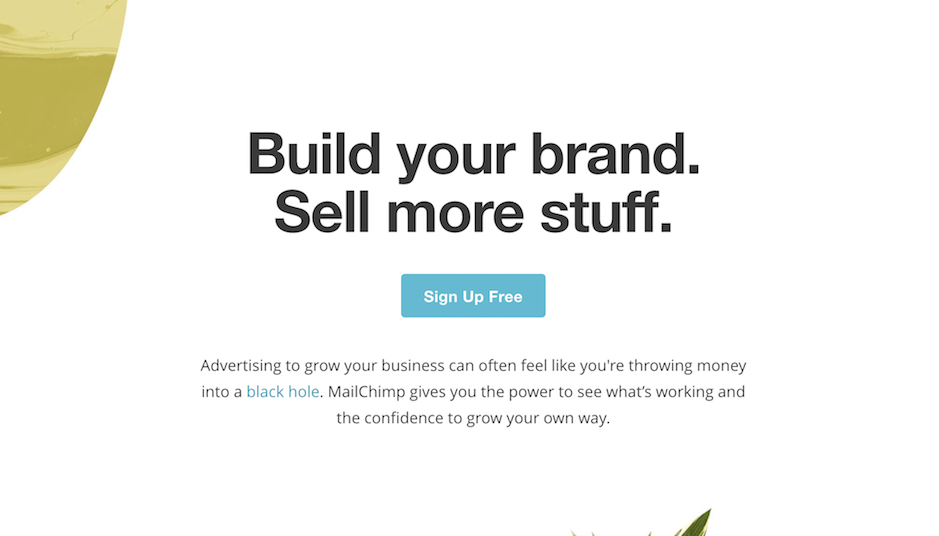 MailChimp is similar to Campaign Monitor in that it helps you easily boost your subscriber list, send out messages, automate your email campaigns, and create beautiful newsletters. MailChimp also has excellent e-commerce platform integrations like Shopify, WooCommerce, Magento, and more.
Key Features:
Offers drag-and-drop email building

Stops companies from losing touch with subscribers

Provides email marketing automation
Price: Freemium
If your email marketing game is tired, use one of these apps to start growing your subscriber list with a regular newsletter.
Get Content Delivered Straight to Your Inbox
Subscribe to our blog and receive great content just like this delivered straight to your inbox.
What's Your Favorite Small Business App? 
As you invest in the best small business apps — whether you want to streamline invoicing, boost productivity, or improve digital marketing for your business — don't forget our DreamPress plans, fully-managed WordPress hosting solutions that will keep your website running with a 100% uptime guarantee.