One night after an office party, Naina Redhu and her coworker were staring out a window at Bombay's city lights, when he asked about her job: "Are you happy doing this for the rest of your life?"
That simple question became to be a turning point for Redhu, then 24 years old.
"I was miserable, commuting three hours each day, being shoved into local trains and cabs," she says. "My job description entailed sitting at a desk from 9 to 5, which usually extended to 7 p.m. or longer. I liked my boss and the work, but I didn't like the commute or sitting on my butt the entire day."
Within the next week, she quit her job as a management consultant trainee — literally walking out of the office and not turning back — to pursue her passions and in 2010, launched Naina.co, India's first luxury and lifestyle blog, using DreamHost's WordPress hosting.
As her audience has grown over the years, so has her scope. Redhu is also a vibrant photographer, which has helped her create a brand storytelling niche in social media's influencer marketing industry.
Regarding the career she has created, Redhu says there are no typical days.
"When I have an upcoming photo shoot, I'll spend 2-3 days prior being a complete nervous wreck, planning and double planning, making lists, and worrying," says Redhu, who also refers to herself an experience collector. "Shoot days are followed by days of edits, and eventually I'll make a blog post out of a photo series and schedule social media updates along with the blog post."
When she doesn't have a shoot on the horizon, Redhu's schedule is more relaxed but still organized. She spends those days checking her social accounts, viewing her blog traffic, responding to emails, making phone calls, and running errands.
On days when Redhu is traveling for work, things are a little more hectic. And that's where the variety really pops in, she says.
For some people, such an uncertain life schedule can be bothersome," she says. "For me, it's an adventure — or at least I pretend that it is. I never know what's going to happen next!"
Related: Start Your Own Blog with This Step-by-Step Guide
Influencing and Instagramming
Although Redhu boasts about 52,000 followers on Instagram (@naina), she's hesitant to label herself an influencer.
"Influence is not something I generate. It is something I earn if the audience trusts and respects me. You command influence, you can't demand it — at least not in the long run."
Making decisions quickly, taking risks, and adapting to situations on the fly are a few of the traits Redhu believes people need to survive online.
"Each person has a circle of influence. You don't necessarily have to have hundreds of thousands of 'followers,'" she says. "You don't need to be an extrovert. You don't need to have great language skills. You don't need to have a physique like a professional model. You don't need to have been born into a rich family."
Related: How to Promote and Market Your Website With Micro-Influencers
Most important, she says, is understanding basic human nature and understanding how people interact with content online. "You have to constantly be on your toes when it comes to diving into things you didn't know five minutes prior," Redhu says. "And you need a thick skin."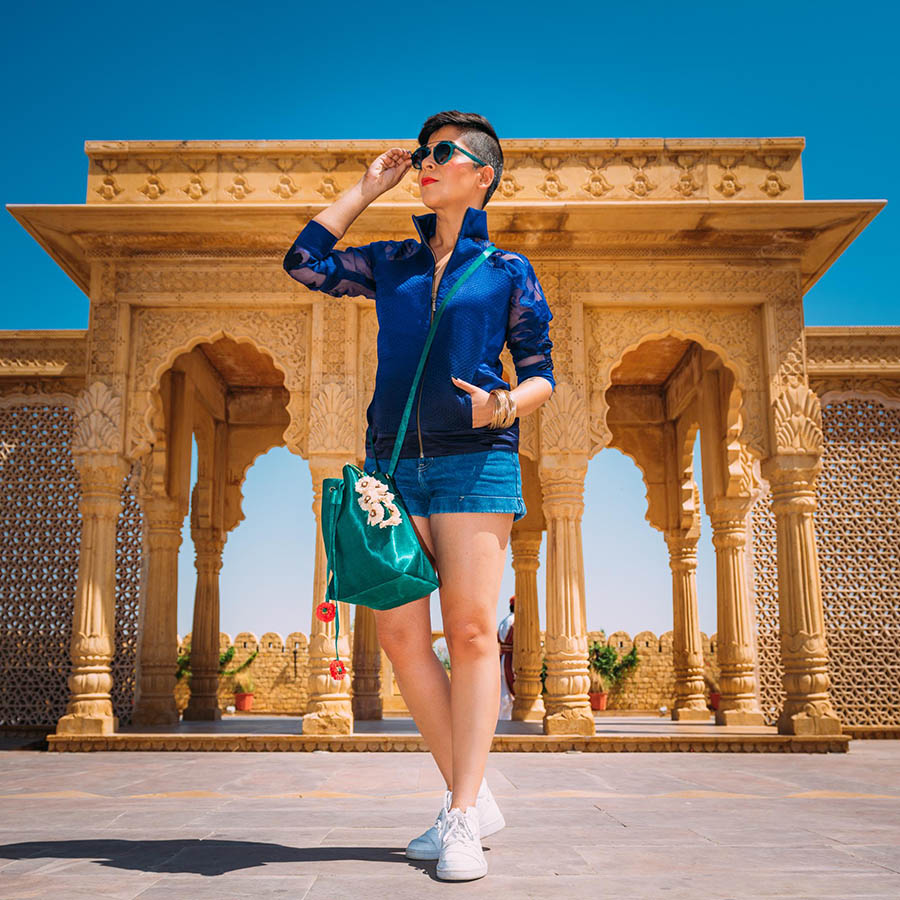 It is easy to be short-sighted when it comes to working in a business where quick dopamine hits are currency, she notes.
"The only serious drawback of this profession is that if you're not carefully self-aware, it can cause mental health problems," she says. "You have to be clear about what defines your self-worth and who are the people in your life who truly have your best interests at heart. And then you have to keep on keeping on. Do your thing, remind yourself why you started doing it in the first place, take a deep breath, and ignore the rest."
Redhu says that when she started her Instagram account she initially shared animal and flower photos, but then she noticed other people were posting highly stylized, professional images.
"Some were showcasing their portfolios, and some were showcasing themselves. I immediately got into that as well," she says. "It's a bit simpler for me because the images I normally produce are primarily shown on my blog. My Instagram is an extension of my blog about 90% of the time. Only about 10% of what I post on Instagram is specifically for Instagram."
Redhu admits that, like many others, she has a love/hate relationship with Instagram.
"Despite how much and how often I share, what I share is not a reflection of my entire life. If someone truly believes that they think they know me, they are severely deluded," she says. "There are some who comment on my pictures regularly, and I have actually ended up meeting in real life — that's always wonderful."
And even with posts seen by thousands of strangers throughout the world, Redhu says she doesn't feel weird living her life online.
"I have to grudgingly admit that I love sharing my work on Instagram. It's a micro-photo-blog and gives a bird's-eye view of what going on in my professional and personal life," she says. "I try to keep a balance between professionally shot images on the DSLR and personal selfies shot on the smartphone. As with the blog, only about 10% of what you see on my Instagram is paid client work."
Redhu has also dabbled in podcasting and videos the last few years, sharing more insight into her life three or four times a month. (See her first video, recorded in 2015, here.)
"I didn't want to write another ranty blog post," she recalls. "I wanted to try a talking head video series and see how it translated to a podcast and what the response was. Seeing and hearing someone talk is a very different experience from reading what they've written. Even though it's literally me talking into a camera, I feel that connects better with a certain segment of the audience."
Journaling her Journeys
Although Redhu now shares her life online, she acknowledges that she was quite shy when she was younger — preferring reading, sketching, and writing. Redhu grew up all over India because her father served in the Indian Armed Forces for more than three decades, which meant picking up and moving every few years.
"In my teens, I used to keep a very extensive journal," she says. "I used to write in it every single day, and by the time I grew out of the journal habit, I had a pile of diaries in my room that stacked up at least halfway to the ceiling."
That experience of logging her life (coupled with her time sneaking her dad's analog camera) could have foreshadowed her present-day career. But the journey itself wasn't a straight shot.
In college, she studied commerce and took a computer-programming course, in which she first encountered C++ and the early inklings of HTML. She began her first job as a management consultant trainee in Bombay, Maharashtra, in 2004.
"On the side, I had also started to blog about the subjects of innovation and creativity, which is what my boss had asked me to research," she says. "I started blogging because I thought it was a great way to keep track of my research."
Related: The World's Best Content Creators Share Their Top Blogging Tips
Redhu also landed some freelance jobs as a web and brand designer and started blogging about her sketches and graphic designs.
"Eventually, I signed up with DreamHost for my first ever website, www.aside.in in 2005," she says. "There I blogged about branding, design, and client case studies for gigs I had successfully or unsuccessfully attempted. I wrote about design trends and shared desktop wallpapers to download."
Not long after, Redhu started a separate blog to document her personal travel and paintings, which turned into her main blog today, naina.co.
Giving Photography a Shot
As Redhu's freelance jobs were growing, she found herself with another creative opportunity, this time as a photographer.
In 2006, a friend of hers was working on designing and developing a website for The Adani Group, one of India's largest conglomerates. He recommended Redhu as a photographer when the company asked for a reference. Although Redhu got the job — creating an image bank for a port and jetty — it came with a few raised eyebrows.
"They were clearly used to a large production crew and lots of photography equipment and, in retrospect, I doubt they had ever hired a woman photographer!"
"So when I turned up with one assistant (my boyfriend at that time), two cameras (one was a FujiFilm analog camera, and the other was a Sony point-and-shoot), and no lights or tripods, the client's representative was surprised, if not shocked," she recalls.
But Redhu was confident she could deliver what the company wanted.
"I made a verbal deal with them that they only had to pay once they saw the photos and liked what they saw," she says. "I had already invested some money, but it was a risk I was willing to take. Besides, the client's representative was a wonderful gentleman who was willing to risk it on me as well!"
Worst-case scenario, she thought, was that she'd leave with a short vacation with access to a port and jetty that was otherwise not open to the public.
"I shot a lot and was certain we'd get something useful — and we did," she says. "The client loved the photographs, paid me in full — barely covering the cost of the film rolls and the negative scanning — but it was my first paid photography gig! They even got in touch with me again after a few years for another gig."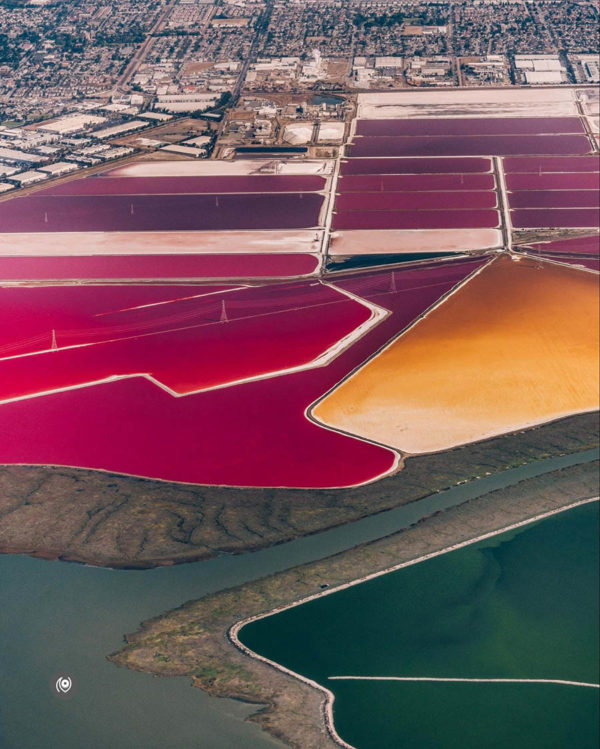 What began as a small opportunity became a passion, and Redhu eventually upgraded her camera equipment as she increased her portfolio.
Two highlights were photographing a cover for HT Brunch, a lifestyle magazine, and collaborating with Google, in which she photographed a series of portraits for the company. Redhu was also invited to attend Google's product launch in San Francisco, as one of three people they flew in from India.
"I'm a big fan of their Pixel line of smartphones, primarily because of their photography capability," she says.
Recent years have given Redhu plenty of travel opportunities beyond her San Francisco trip. She also visited Vietnam, Singapore, Paris, Hong Kong, and destinations within India, sharing her signature snaps along the way.
Teaming with DreamHost
With all the many aspects of Redhu's career, she needs things to run as smoothly as possible, which is why she uses DreamHost. "I need a safe space for my blog that doesn't bust my bank," she says. "I want something that just works."
Like most small business owners, Redhu says she doesn't want to worry about things like a manual WordPress install.
"The one-click install is a huge time-saver," she says. "I have lost count of the number of test-blogs I've set up with that. If I didn't have access to that, I probably wouldn't have built and dismantled so many sandbox blogs."
Redhu runs her blog on DreamPress and has many other domains registered through DreamHost.
"I switched to another provider in 2012 because it came highly recommended, but it was bought by a larger company and service levels disintegrated pretty quickly," she says. "I was happily back with DreamHost within the year and still cannot wrap my head around the fact that I believed there's anything else that's better than DreamHost out there. There really isn't."

DreamPress
Grow Your Blog with DreamPress
DreamPress' automatic updates and strong security defenses take server management off your hands so you can focus on creating great content.
Check Out Plans
Creating Art
It's hard to ignore Redhu's vibrant images, often showcasing stunning angles, bold hues, or captivating patterns.
"Bright colors make me happy!" she says. "To distract myself and my viewer from the daily drudgery of life, I love oversaturating my images and increasing contrast. I like the feedback, 'Oh hey! I know that place! You've made it look so colorful!'"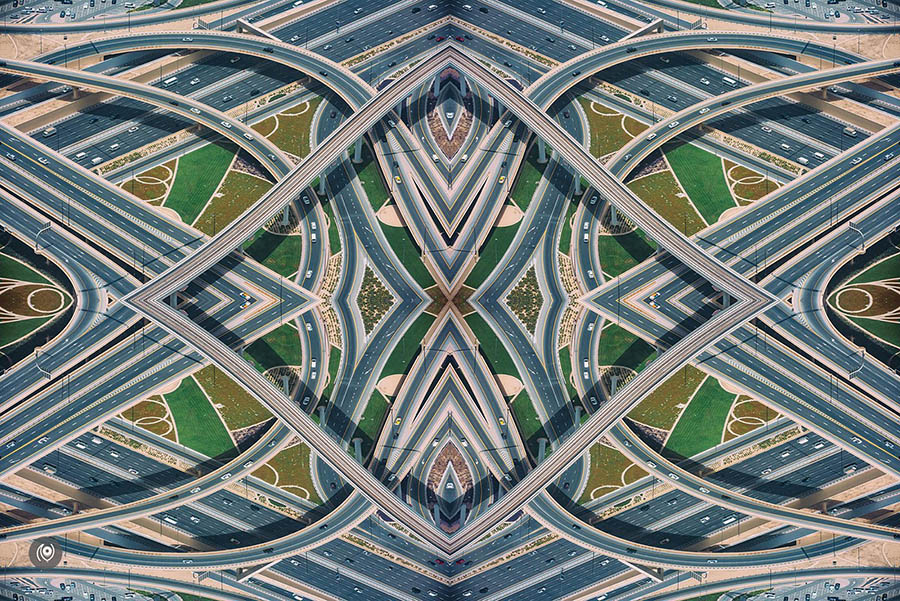 With a camera in hand, her eyes are focused on potential shots, hoping to find something to edit and share.
"The way my brain works when I'm actually taking photos is quite boring. I see something that I think might look half-decent, and I quickly snap it up," she explains. "When I see the result on the back of the camera, I usually hate it. But over the years, I've learned never to delete anything regardless of how much I hate it. Because after I've given it some time and then seen it on my laptop, I usually quite like what I have photographed."
Working on client assignments, however, is a different process. "There's usually a clear brief and, in order for me to not get bored, once I've sorted out the shots within the brief, I look for something more that I can add — something that's 'me,'" she says.
No matter the objective, photographing is something Redhu puts her heart and soul into.
"Once I start photographing with a goal in mind, it's hard for me to stop until I'm completely exhausted," she says. "Then I look forward to getting the images onto my laptop and then agonize over which set of images tells the story the best. And then I edit. I enjoy the entire process."
Getting the Full Picture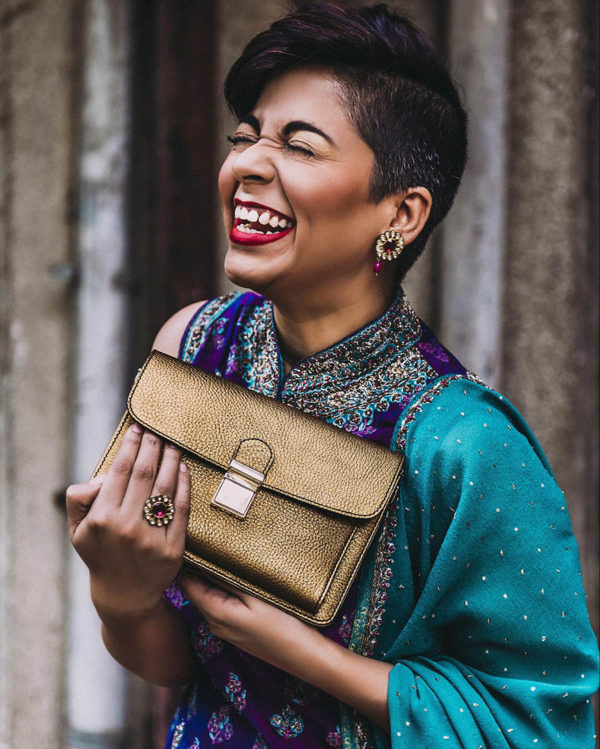 If Redhu would have had a glimpse of her life now when she was asked on that fateful day if she was happy, she would have been shocked to see this was how her career turned out — and pleasantly so.
"I had no idea what I was doing or where all this was going, and I still don't. Genuinely, I don't know what I'm doing," she says. "But I'm having fun. I'm excited about tomorrow. I'm itching to produce more photographs and blog more."
Taking pictures for some of the world's leading luxury brands wasn't even on her radar when she started her professional journey.
"I was pretty broke in the early days of my freelancing career, so if you'd told me that I would be making enough money to support a two-person household in one of the best cities in India, I wouldn't have believed you," she says.
One of the biggest perks, she adds, is the access it provides. "Most people will smile at you if you point your big, fat pro-looking camera at them," she says. "What you do with that is up to you. But I see it as an amazing opportunity to connect with other people."
And sometimes that connection with a stranger almost distracts her from what she initially set out to do.
"When I'm actually in a situation when someone's smiled at my camera," she says, "I always remind myself that before I smile back and say 'Hello!' I must snap that shutter button and get that picture."
— Images courtesy of Naina Redhu