Web Hosting's Dirty Laundry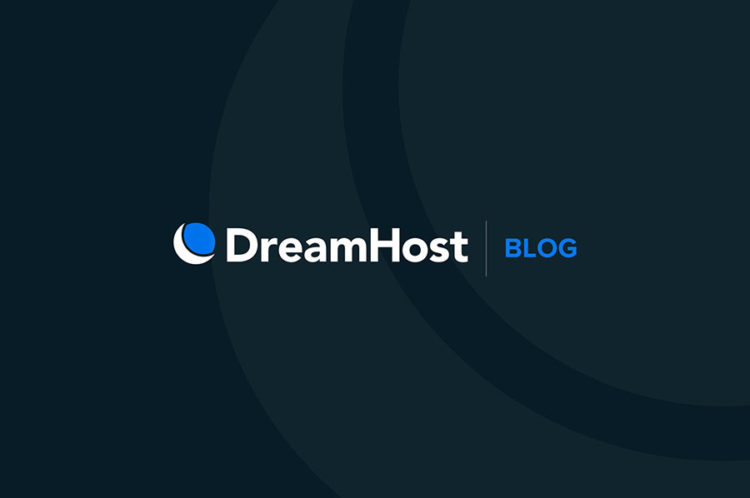 The world of web hosting is magical and wonderous. Having a website lets you show the world extremely important things like pictures of your cats, and also lets you share your not-at-all-crazy political views with the WORLD!
But let's say you're Joe Schmo.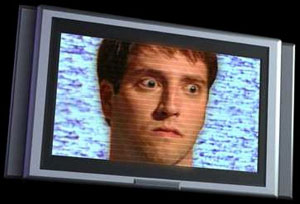 Let's say you don't know a whole lot about web hosting, but you really want to get into the business because this guy your brother knows runs some porn site and he "totally never has to work and dude he just made like a grand yesterday. The guy drives a Ferrari! I'm so super cereal dude."
That doesn't sound like a bad idea! Your first thought would probably be to search around for reviews of some of the more popular web hosts, and then you'd probably wind up signing up with a highly-rated host. Google around for "hosting reviews" and you'll see a plethora of helpful web host listings.
These sites are a dime a dozen, and there ARE dozens. That's a lot of dimes! Well, we're here to drop some dimes!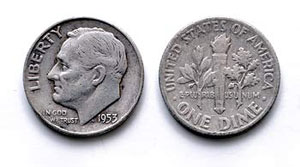 What do all of these so-called "review" sites actually do? They make money. A lot of money.
Nearly every web host that's listed on these totally unbiased and completely objective sites have one thing in common – they all have affiliate programs. Each unsuspecting visitor that clicks through to a "highly rated" web host earns the site-owner a hefty little commission. The hosts that pay out the biggest commissions are usually the ones that you'll find listed near the top of all these lists.
They'll make it sound like they've done all the research for you, and that their top ten picks are the absolute best web hosts in the industry! But in reality, all they've done is researched how much cash they can squeeze out of any given web host's affiliate program.
Of course, we're generalizing here, so not all of these types of sites are as bad as they may seem . . . oh wait, yes they are. Some of these sites produce little fluff "reviews" of web hosts, and some don't even bother to go that far, instead making lists to the "Top 10 Web Hosts" and waiting for unsuspecting prey to come along and make their next yacht payment for them.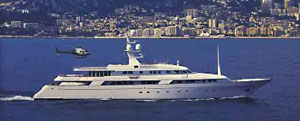 We're here to bust this thing wide open.
We had always suspected these sites were crooked, so last month we decided to prove it when we were approached by hosting-review.com to appear on their "Editor's Picks" page.
Here's what their sales manager sent us:
Good to hear from you.
It is clear that you guys are a major player in the hosting industry, and I believe there is huge potential to drive a lot of sales to DreamHost. Not surprisingly, we make the most sales on www.hosting-review.com from the home page Top 10 list.
We also use Top 10 category lists to promote specific strengths of different hosting companies, and now we are just about to launch our Editors' Pick 2006 award page.
We also have handed out many 2005 Hosting Awards.
I need to get a sense from you about your typical affiliate relationships and what kind of conversions your best affiliates are bringing.
Can you tell me how many sales and what conversion rate your best 3 affiliates bring you from your pay per referral links/banners? I don't need to know who they are, just what they produce so I can better gauge how your company converts on sites similar to mine.
Can you also tell me if you work out special commission payouts with affiliates you believe will bring you high sales volumes?
I think it would be good to speak on the phone to discuss how we can best work together.
I would be happy to take your call, or send me your number and a good time to talk to go over some details.
Do you have a personalized email, or is sales@dreamhost.com the best way to contact you by email?
I hope to talk with you soon.
Best regards,
Dave
Conversion rates? Why would an unbiased hosting review site care about something like conversion rates? He sure seems eager to talk on the phone… It's almost like he doesn't want us to keep a record of this sleazy backroom deal! Imagine that!
After all, what are we gonna do? Post everything on the DreamHost Blog?
That would be…GENIUS!
So, I guess I'll get right to it then...
Hosting-Review is capable of driving anywhere from 1 to multiple hundreds of sales to a good hosting company in a month depending on positioning.
I have 3 options to work with you…
1. I can put your review up on the site with the tracking link and send affiliate referrals. (I thought DreamHost might convert well and be a potential for the home page, but that still needs to be decided) Can you tell me how robust your affiliate stats are? Can I see a daily running total of clicks and sales in your system? I would still be interested to hear what your best affiliates are converting like. A $15,000 check would be about 155 sales at $97/sale, but is that off of 10,000 clicks, or 3,000 clicks? I know very close how many clicks I will send you at any position on my site, but the key number is the conversion rate. The companies that we feature on our home page are very good companies and have earned there positions. $97/sale payout to affiliates is very generous, but also very low compared to your competition, but if you can convert much better than they can, I can justify positioning on the home page. Please send your thoughts.
2. I am putting up an Editors' Pick page which will feature hand picked hosting companies to receive the 2006 editors' pick award. You could put up our 2006 Editors' Pick award banner with a text link on your home page or awards page and pay $99/month, or just pay $299/month without putting up the award banner and text link.
3. We can talk on the phone and work an arrangement that combines the above/waives some fees/makes sense for us both. After all a deal is no good unless it benefits both parties…
Now it's all clear. Our $97 affiliate payment is small potatoes but they're eager to work with us! Let's earn their trust by showing up on that Editor's Pick page. $299 for a month? Whateva! We'll pay you $349 to show you we're serious.
May 1st rolled around and we set our sights a little higher. We asked what it would take to appear in the coveted front page Top 10 list.
It is possible to work something out for May 1st to get you on our home page Top 10 list.
2 ways to approach it:
1. Pay an advertising rate for a position on the home page Top 10 list. For May 1st I only have 1 spot available.
2. Establish an affiliate deal that addresses commission per sale and payment terms.
Please let me know which direction you would prefer to discuss.
Best regards,
Dave
We again offered up our super sexy $97 payment, but that just wasn't good enough.
1. The lowest I could go for the #10 spot is $3200, and that's only because you would be paying up front for the spot. I know you are trying to keep your cost per acquisition down, but we drive a lot sales to our home page web hosts and it costs us a lot of 'cake' to do it.
2. In terms of an affiliate deal for home page placement, $97/sale doesn't match up. In addition, I was reading on your site that there is a 5% charge for taking affiliate dollars out as opposed to applying it against your account, and something about only receiving $65/sale if you take it out before a certain time.
3. Right now I still have you listed #1 on the Editors' Pick page. I need to know if you still want to hold this spot, and if so, I will need a payment today. (Still $349)
At that point, we had enough dirt for our exposé so we cut our ties with hosting-review.com and took a much-needed shower.
$3200 a month to appear on the top-10 list? In the 10th spot? We can only imagine how much cash these types of sites are raking in…and how much some of our (desperate!) competitors are paying them.
Phony-baloney sites like hosting-review.com are skidmarks on the underpants of the hosting industry and we want to expose them for what they are – totally biased money-making fronts. They may all swear up and down that they provide a helpful and fair service, but when you're getting kickbacks from every single company that you recommend it's hard to take that claim sitting down.
Of course, DreamHost DOES have an affiliate program of our own, and in the end, we do benefit from the additional business that these sites bring us. However, we don't solicit placement on any of these lists (except for last month to prove what we had suspected all along!) which is probably why we don't appear on many of them.
The bottom line is that anyone can show up on just about any of these sites for the right price, and it's deceptive, misleading, and unfortunate. But hey easy money always trumps editorial integrity, right?
You know your brother's friend…the one with the Ferrari? Are you sure he isn't running a hosting review site?