35 Resources to Support Black-Owned Businesses
Black entrepreneurs and inventors have brought us some of the world's most important innovations, from blood banks to color PC monitors. The history of Black entrepreneurialism stretches back centuries, and our lives would not be the same without it.
There's no denying that today's Black business owners have hurdles to overcome, from accessing capital and mentorship opportunities to the instability and uncertainty caused by the COVID-19 pandemic. Fortunately, however, there are many grants and resources that can help you and your business thrive.
Keep reading as we explore the impressive legacy of Black entrepreneurship, along with 35 resources to help support you as you launch and grow your company.
Black Entrepreneurship Deserves to be Celebrated
The importance of celebrating the legacy of Black entrepreneurship throughout Black history cannot be understated.
The National Negro Business League, founded in 1900, predates the United States Chamber of Commerce. Its existence points to a long history of Black business ownership and a community spirit that saw Black Americans supporting each other in the face of racial inequality and discrimination.
Black entrepreneurs have helped shape our modern world, and they have done so despite a history of racial segregation and discrimination. And today, Black-owned businesses help narrow the racial wealth gap, strengthen local economies, and create jobs within the community.
Resources That Will Enable Black Business Owners to Succeed
Whether you're just getting started or looking to expand your already successful company, the right support can enable your business to thrive. We've gathered 35 resources — from grants and equity investments to training and mentorship — listed in alphabetical order below.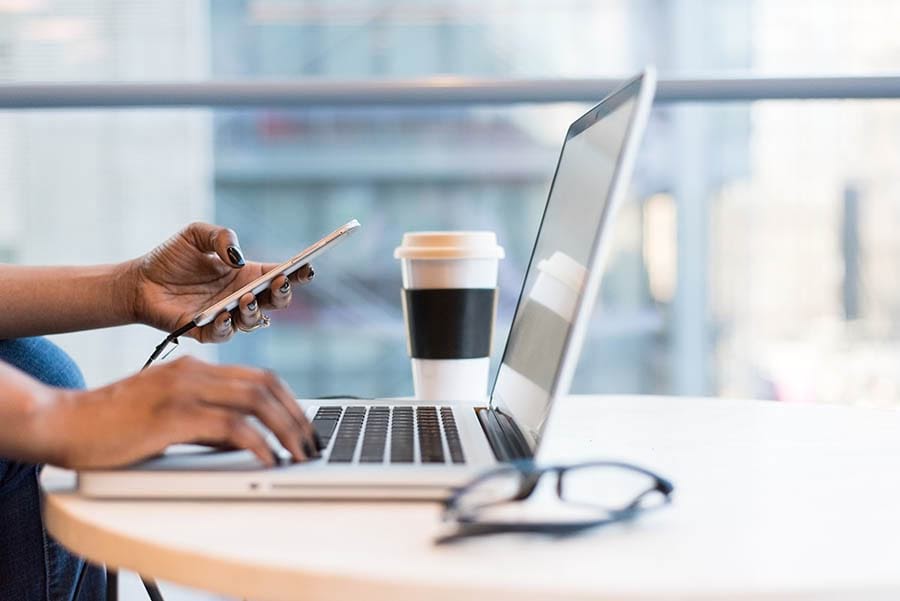 Resources for Black Business Owners in the United States
The nonprofit AOF offers loans from $5,000 to $100,000 in size, as well as interactive learning, business coaching, and mentoring. Ninety percent of its clients are diverse, with a focus on people of color and women.
U.S.-based businesses who are certified Black-owned and ready to sell products via Amazon (or are already doing so) can access a variety of support through this initiative. This support includes cash grants, advertising credits, free imaging services, and a year or more of advisory services to help your Amazon business succeed.
After enrolling in this program, you can then sign up for BBA Connect: an initiative that gives you access to further training and mentorship, as well as networking opportunities with other Black Amazon sellers.
Venture capital firm Backstage Capital works with underrepresented entrepreneurs, including people of color, women, and the LGBTQ+ community. The company funds businesses within all industries. Backstage Capital is primarily focused on U.S.-based enterprises, although it will consider international applications.
The nonprofit, U.S.-based Black Business Alliance offers workshops and training, loans, mentoring and coaching, technical assistance, and events and networking. Many of these initiatives are free and targeted at small and medium-sized businesses within the United States.
The not-for-profit organization Black Connect is centered around networking opportunities for Black people across the United States. However, it also has some members in the Caribbean, Africa, and the U.K.
Black Connect also provides funding through pitch competitions, while its Business & Entrepreneur Assessment program is a mentorship-based scheme that helps Black entrepreneurs launch their businesses.
Coalition to Back Black Businesses provides grants of $5,000 to$25,000 along with coaching for Black-owned businesses in economically vulnerable communities across the U.S. Launched in 2020. It is currently programmed to run until 2024 to help businesses recover from the COVID-19 pandemic. Although businesses must be in economically vulnerable communities, at present, this includes 80% of U.S. zip codes.
Nonprofit DivInc provides three-month accelerator programs for early-stage tech founders who are people of color and/or women. The programs are full-time and include coaching and strategy sessions, networking, legal consulting, and a customized curriculum designed around your company's needs. Many of the accelerator programs also provide a grant on completion.
The organization also provides Validation Bootcamps for entrepreneurs with potential business ideas and runs the Startup Sistas networking group for female entrepreneurs of color.
Elevate Together is a nonprofit initiative that supports Black and Hispanic businesses with five or fewer employees. It runs business workshops, provides technical assistance, and connects entrepreneurs with a small business mentor. It also gives access to professional networks and platforms, including ones for nontraditional lending sources. Finally, Elevate Together offers cash grants and donates products and services, such as office furniture and printing services.
The Foundation for Business Equity supports Black and Latinx entrepreneurs by facilitating their access to growth capital and corporate and large public contracts. It also provides strategic advisors, direct service specialists, and peer-to-peer support.
As part of their One Million Black Women initiative, Goldman Sachs provides investment capital for Black female entrepreneurs. The program will run until 2031, and you can apply through Hope credit union.
Via its Black Business Center and in partnership with the NAACP, Hello Alice provides business guides, a funding database, and a community for Black entrepreneurs to network in. The funding database includes grants and loans from various organizations and grants offered directly by Hello Alice.
The Lemon-AID Foundation provides loans, equity investments, and grants to support small businesses. It is primarily serving minority- and women-owned companies.
This magazine publishes a wide range of business management articles targeted towards minority business owners in the U.S. What's more, its classifieds page shares adverts from businesses looking to work with minority-owned suppliers and subcontractors.
For Black entrepreneurs with or working toward an MBA, the NBMAA provides networking opportunities and training, scholarships, pitch challenges, and potential connections with venture capitalists.
The NMDSC certifies minority-owned suppliers and connects them with larger corporations looking to diversify their supply chain. As well as operating within the U.S., it partners with international organizations to facilitate global trade. It's worth noting that there is a fee for the certification process while paying further subscription fees gives businesses access to more opportunities.
The organization also provides scholarships and grants, including ones targeted at young entrepreneurs (aged 19 to35).
The National Urban League provides counseling, training, mentorship, and support in accessing funding for people of color in the U.S. Additionally, their digital Advancing Black Entrepreneurs program is focused on business growth and sustainability.
The 8(a) Business Development program is designed to help majority-owned businesses controlled by socially disadvantaged groups, including Black Americans. It helps these businesses gain government contracts, as well as provides mentoring, training, technical assistance, procurement assistance, and more. The 8(a) status lasts for nine years, with no need to reapply during that time.
The USBC offers training, mentorship, free certification as a Black-owned business, entry into a Black-owned business directory, and more. In addition, it runs frequent events to support Black entrepreneurs, from boot camps to networking opportunities. It also partners with many large brands, including Google, Amazon, and Verizon, to ensure business owners are aware of upcoming opportunities and how to access them.
The DOT's DBE helps businesses that are majority-owned by disadvantaged Americans apply for federally funded transportation projects, such as highway construction. Black Americans are automatically considered disadvantaged and are therefore eligible to apply.
The MBDA has various programs and initiatives to help minority-owned businesses and entrepreneurs. For example, business and industry-specific centers across the U.S. provide advice from experts. The MBDA also has diverse grants available and programs to help connect entrepreneurs with lenders and investors.
The U.S. MCC is open to members across the U.S. and Latin America. It facilitates networking, provides regular business training, and hosts numerous events, including Women Leadership Summits. Plus, it shares information about potential loans and grants.
Additional Resources for US-Based Business Owners
Women, immigrants, and refugees in New York can access small business loans and microloans via Accompany Capital, in addition to workshops and webinars.
Grants.gov contains a database of all available federally funded grants, along with information and educational resources on how to apply. It is also available as a mobile app.
LISC provides small business relief grants, digital-ready grants, and regional grants for small business owners. It also shares information about mentorship schemes, and business owners can go to their local LISC office for more advice and information on resources.
NASE members can apply for growth grants for your business and yearly scholarship grants for college for dependents. The organization also provides advice on business law, strategy, IT, marketing, tax, and B2B leads and discounts on various business services from partners, ranging from payroll providers to various health insurance plans.
Operation HOPE provides a series of programs to support communities across the U.S. in achieving financial dignity and empowerment. Aspiring and/or new business owners can sign up for their eight-week Entrepreneurship Training Program, specifically designed for individuals lacking capital or access to funding and business education.
The HOPE Business In A Box Academies (HBIABA) also provides middle and high school students with business training, mentors, and even start-up grants. s.
If you live in a town or rural area and employ fewer than 50 people, you are eligible to apply for a grant for technical assistance, training, and economic development. This covers everything from land acquisition to feasibility studies, with a full list of allowed uses on the website. There is no maximum limit for the grant amount.
Latinx Americans will find that the USHCC has many programs and resources available. These include Avanzar, an eight-month business accelerator program; procurement matching events and supplier boot camps; networking opportunities; technical assistance; and more.
We previously discussed SBA's 8(a) Business Development program, but that's not all the SBA offers. You can also access free business counseling and resources to help you plan, launch, and manage your business, as well as business loans.
Your Local Chamber of Commerce
In addition to Black and minority chambers of commerce, signing up to your town or state's local chamber of commerce may grant you access to training, funding opportunities, and more.
We Support Your Dream
Whatever your online goals, we'll be right there with you, making sure your site is fast, secure, and always up. Plans start at $1.99/mo.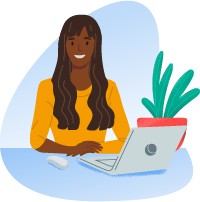 Resources for Black Business Owners Around the World
Similar to Accion's U.S.-based Opportunity Fund above, Accion International provides services on a global scale. Applicants can receive advisory services, targeted coaching, and financial investments. In addition, online toolkits are readily available for all businesses.
Currently, the organization operates in the Americas, Asia, Africa, and the United Kingdom.
Black Business Network provides support for U.K.-based small and medium enterprises. This includes mentoring and skills development, events, and networking. The organization also recommends funding channels and releases reports on Black British entrepreneurship.
The Government of Canada's Black Entrepreneurship Program provides mentorship, training, and loans for Black-led businesses in the country. Some of these are only available for nonprofit businesses. The program also leads research into Black entrepreneurship within Canada.
Via the Canadian Black Chamber of Commerce, business owners can be matched with mentors, receive free business advice, attend workshops, and bid on corporate and government contracts. There are also entrepreneur programs for women and youth.
Nonprofit organization Kiva allows entrepreneurs across the world to access microloans while enabling ordinary people around the world to crowdfund them. Borrowers in the U.S. pay zero percent interest rates, while borrowers in other countries may pay interest rates to a local organization partnering with Kiva.
The Tools You Need to Succeed as a Black Business Owner
Launching a business is an act of passion and hard work. The right resources can support you in achieving your goals, yet it's your dedication that will lead you to success.
Here at DreamHost, we believe our job is to help set you up to thrive. That's why we created our Ultimate Small Business Resource Guide —  for comprehensive tips on everything from building a website to creating a marketing strategy, be sure to check it out!