The Time: 7pm to midnight
The Place: Elevate Lounge
The Date: Three days ago
The Reason: DreamHost's 10 Year Birthday Blowout Extravaganza
DreamHost turned 10 a month ago and this week we had our official 10 year party!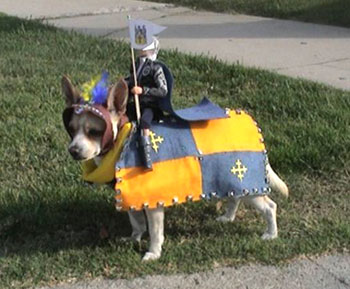 We usually have a Halloween party around this time of year, but we decided to go high class in a high rise for 2007.
Seriously, check out this view.


Every current and former DreamHost employee dating back to the early days was invited along with a guest for an evening of dancing, drinking, and reminiscing! That's like…at least a hundred people.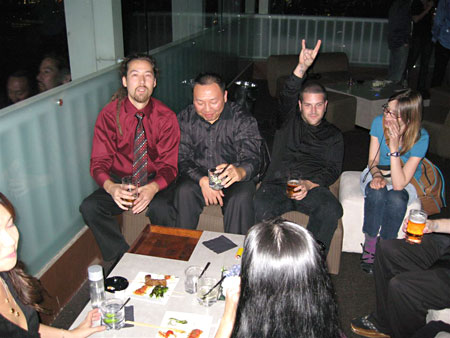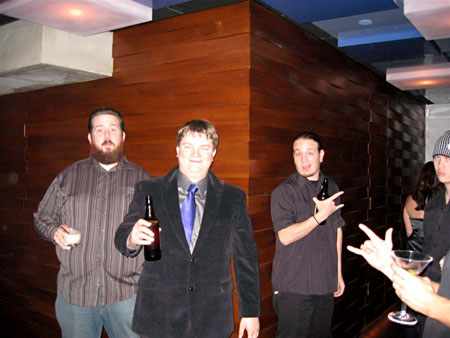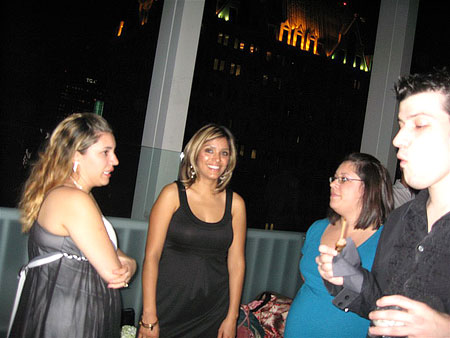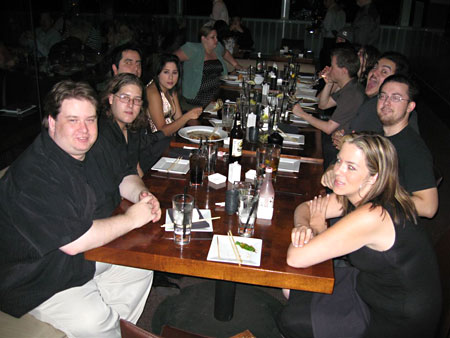 I saw people that I hadn't seen in years! And I even remembered most of their names! I was so proud.
Yes, there was dancing!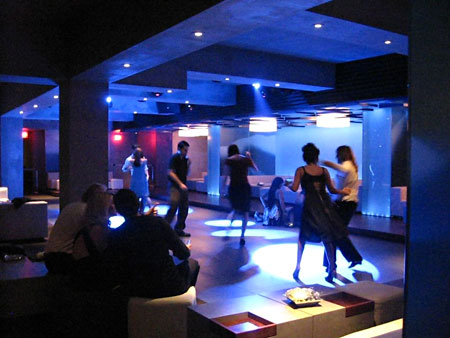 Yes, there was even an open bar! So, so open.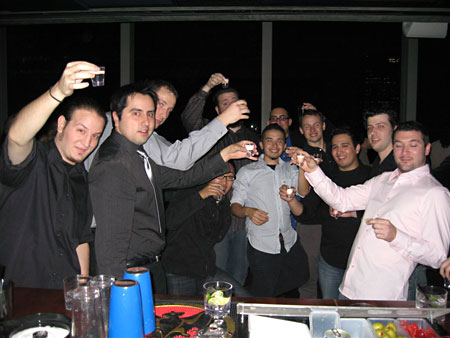 And oh yes, there was swag.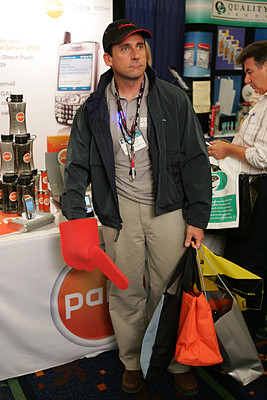 We had special blue M&Ms made with DreamHost.com's whois Creation Date stamped on them! Funny thing about those…when they come back up, they're not blue anymore!
I also had some limited edition keychains made special for this event. Four martinis later and I really wanted to make sure everybody got some. In fact, I made it my business to personally invite every single person to get keychains before the night was over.
Or at least that's what they tell me.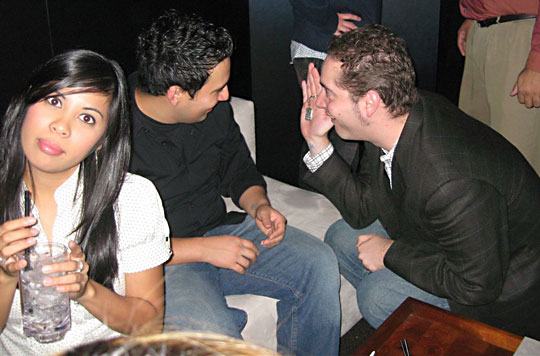 Despite my best efforts, however, I found myself at the end of the night left with a whole lot of keychains stamped with a date that will lose its freshness once 2008 rolls around.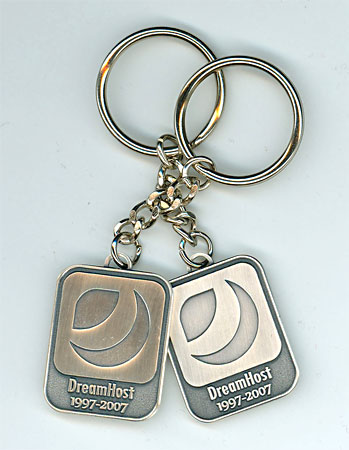 These are nice, nice keychains. Look how they glisten and shine.
So shiny. So pretty.
Shiny.
Did I mention how shiny they were?
Did I also mention that only 500 exist in the world?
Current and former employees have had their fill, so I'm giving away the rest! If you'd like one of these keychains (and maybe some other small goodies…) you need only send a self-addressed stamped envelope to:
DreamHost
Dept: Brett is Awesome
PMB #257
417 Associated Rd.
Brea, CA 92821
USA
Make sure that your self-addressed envelope has at least $0.75 of US postage on it or INTO THE TRASH IT GOES! One envelope per person please.
If you're outside the US you're welcome to try sending a stamped envelope, but you're on your own when it comes to postage (3oz envelope). I've heard rumors that international mail is run by an unpredictable cyclops who answers to no one and eats paper like I drink milk. (A lot.)
The friendly people at your local post office can teach you how to mail a letter in case you've forgotten. My hangover should be gone by next week, so get those envelopes in the mail to me right away and I'll start stuffin' and sealin' just as soon as I can.
(I'll update this post when I've run out of goodies.)
If you'd like to attend our next party you just need to send us a resume and get hired! We're always looking for good technical support people, and we've got a few open admin/programmer spots as well.
The DreamHost 2017 birthday party is not that far away and we'll probably have free hoverboard rides. You do NOT want to miss that.
-Brett!